Published on
9+ Best Shopify Gifts Apps in 2023
9+ Best Shopify Gifts Apps from hundreds of the Gifts reviews in the market (Shopify Apps Store, Shopify Apps) as derived from AVADA Commerce Ranking which is using AVADA Commerce scores, rating reviews, search results, social metrics. The bellow reviews were picked manually by AVADA Commerce experts, if your app about Gifts does not include in the list, feel free to contact us. The best Gifts app collection is ranked and result in January 3, 2023, the price from $0. You find free, paid Gifts apps or alternatives to Gifts also. The Top 50+ Shopify Free Apps for Every Store.
Advertisement
Quick Comparisons of the Best Shopify Gifts Apps
| Logo | App Name | Vendor | Pricing | Rating | Action |
| --- | --- | --- | --- | --- | --- |
| | Free Gifts | Secomapp | From $29.99/month. 14-day free trial. | 4.8/5 ⭐️ | |
| | Sales Motivator Bar | Revy Apps | Free | 3.2/5 ⭐️ | |
| | Shopkeeper Branded Gift Cards | Shopkeeper Tools | $7.99/month. 3-day free trial. Additional charges may apply. | 4.6/5 ⭐️ | |
| | Freebies by Brickspace Lab | Brickspace Lab | From $8/month. 14-day free trial. | 3.3/5 ⭐️ | |
| | Gift Box – Free Gift Motivator | Digismoothie | From $29.99/month. 3-day free trial | 4.8/5 ⭐️ | |
| | Giftship | Pix Applications Inc | From $29.99/month. 7-day free trial. | 4.8/5 ⭐️ | |
| | The Gifts Bundler | Chief Software Solutions | $1.99/month. 14-day free trial. Additional charges may apply. | 0/5 ⭐️ | |
| | Gift On Order | Webkul Software Pvt Ltd | $9/month. 3-day free trial. | 4.3/5 ⭐️ | |
| | Shopkeeper Gift Cards | Shopkeeper Tools | Free plan available. Additional charges may apply. | 0/5 ⭐️ | |
#1 Free Gifts by Secomapp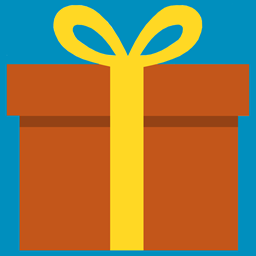 Free Gifts by Secomapp developed by Secomapp aims at increasing your sales with many offers. This app can offer you solutions of giving discounts, up-selling, gifts or cross-selling to your customers on your Shopify stores. Your store will look more lively and vibrant. The app can cover many hottest discounts and gifts offers. For example, with "Buy One – Get One" which is known as an effective promotion, as your customers can purchase a product, they can be offered another product as a present. There will be some offers on specific products also and your customers can have free presents or any discounts when they buy certain products. Besides offers, Free Gifts app can offer on the carts, which means that shoppers can get presents or any discounts on the shopping carts. Moreover, users can generate many rules for offers and have an opportunity to attract customers' attention to products on your Shopify store by upselling and cross-sell. When installing the app, you can see that the app provides you with Promotion Message and Banner on the cart page and it enables you to advertise and get customers to know how close they are about to get a promotion.
Features Highlights
Retain loyal customers to boost sales and revenue
Provide customers with offers on specific products and carts
Promote banners to help customers know when they get promotion
Allow users to generate multiple offers with many rules
Enable users to advertise and encourage customers to purchase more
Price: From $29.99/month. 14-day free trial.
Rating: 4.8 / 5
#2 Sales Motivator Bar by Revy Apps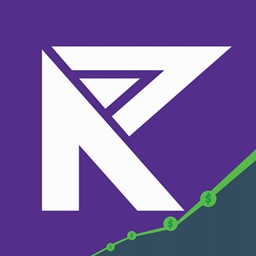 Sales Motivator Bar made by Revy is an intelligent app to boost your sale. It has many special features which bring convenience to your store. This app offers clients free shipping as they spent a certain amount. Or else, it will offer lovely gifts to them. By these actions, customers will feel that they are rewarded for making many items from your store. Especially, they will be pleased and comfortable to continue purchasing. In other words, this app gives your clients a good reason to spend more. Hence, you can increase your income as more and more orders come to you. This app is also flexible so that it ensures to match perfectly with your online store design. For all of the great things above, install this app now.
Features Highlights
Offer clients free shipping as they spent certain amount
Offer lovely gifts to reward your customers
Give clients a good reason to spend more
Increase your sale by motivating customers to purchase
Match perfectly with your online store design
Price: Free
Rating: 3.2 / 5
#3 Shopkeeper Branded Gift Cards by Shopkeeper Tools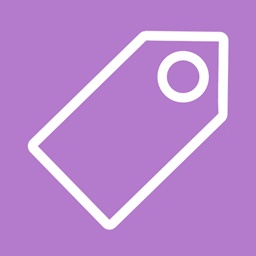 Shopkeeper Branded Gift Cards, which is designed by the Shopkeeper Tools team, is an indispensable extension for any e-commerce store administrators to help your customers send more gift cards to other people by replacing the default gift card design with your own style. With Shopkeeper Branded Gift Cards, you are enabled to quickly and simply add various professionally designed, branded gift cards to your store together with a well-organized ordering process of gift cards. Still using the animated gift card experience which is similar to the popular Shopify Gift Cards application, but you will entirely control the cover, background, and many more. Especially, you can allow your customers to write a personal message and fill their name in the "from" blank in any individual card so that the gift can be more personal. By working with our professional graphic designers who have been working with various e-commerce stores, your branded gift cards will have a stunning look even on laptops, desktops, tablets, and mobile devices. Install it now to start your 3-day trial provided freely!
Features Highlights
Create your own gift card that match your brand
Make gift more personal with a personal note and 'from' name
Provide professional designer to help you
Create branded gift cards that are suitable for each device
Take only 3 hours of design time for each gift cards
Price: $7.99/month. 3-day free trial. Additional charges may apply.
Rating: 4.6 / 5
#4 Freebies by Brickspace Lab by Brickspace Lab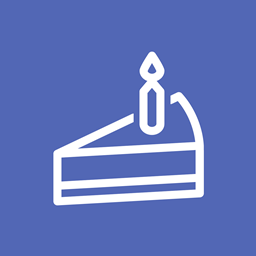 Freebies by Brickspace Lab by Brickspace Lab can provide users with free gifts and then send them to your customers. With only 14 days of free trials, you can experience the most useful features. With the app, Freebies can generate popups on your cart pages which can showcase products so that your customers can include them in their carts at no cost. Freebies will be customized to provide customers with free gifts when they buy a selected item. In addition, your customers need to follow the criteria of the popup to receive free gifts, and it can automatically get rid of free products from the cart whenever the criteria are not perfectly met. The Popup can use the font styles from your store's theme and it can be customized with your colors and text. Also, you can insert links to the conditions and terms for your popup, and the streamlined app can reduce the performance impacts. However, there will be some limitations to the app. For instance, the app does not assist all of the Shopify themes, or it will be installed on the live themes.
Features Highlights
Provide users with free gifts to encourage customers' loyalty
Urge customers to create larger buying to get free gifts
Get customers' cards updated automatically
Customize popup with colors and texts
Get rid of free gifts from carts automatically
Price: From $8/month. 14-day free trial.
Rating: 3.3 / 5
#5 Gift Box – Free Gift Motivator by Digismoothie
The Gift Box app allows Shopify store owners to easily add free gifts with purchase. It includes pre-defined templates to choose from (free product, free product choice, free shipping, free gift wrapping, and free extended warranty), as well as the option to create a custom offer.
Once you create a free gift offer, your store visitors will see a pop-up informing them about the conditions to qualify for the gift (you can set a spending threshold or other conditions). The pop-up is not intrusive and looks great on any device, motivating customers to spend more in order to get a gift. The set-up is really easy, and everything is fully customizable.
Plus, Gift Box provides you with analytics: you can track how your free gift offers to perform and how many conversions you get from them. You can create an unlimited number of offers in any app's plan.
Features Highlights
Customizable pop-ups based on pre-defined templates
Simple offer set-up that takes a few clicks
Possibility to preview any created offer before going live with it
Pop-ups easily adapt to any screen resolution
Price: From $29.99/month. 3-day free trial
Rating: 4.8 / 5
#6 Giftship by Pix Applications Inc
Giftship developed by Pix Applications Inc is well-designed to plug in your store on Shopify and start working on to make your life become easier and enhance customers' experiences. The first is this app enables you to get information of gift messages on the paper products. You can easily manage this feature in the Giftship dashboard by setting up the character counter as well as custom labels on the input fields. In fact, your customers can opt for dates of delivery and let you keep track of dates and orders when the shipments are fulfilled. More interesting than that, you can add lead time, choose custom cut-off times or block the date. With just a simple click, Upsell function of the app is easily set up and helps you to increase the sum of cart-value of the customer's orders. Also, in order to provide customers with various options, the Multi-Product Upsells can be applied in many ways. Take note that if you have anything to ask about it, don't forget to leave the app team a message.
Features Highlights
Allow customers to send products to various addresses
Provide users with gifting features
Insert giftship into Shopify stores under a minutes
Allow Upsell multiple products
Price: From $29.99/month. 7-day free trial.
Rating: 4.8 / 5
#7 The Gifts Bundler by Chief Software Solutions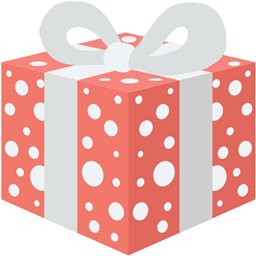 The Gift Bundler app run by Chief Software Solutions focuses on generating gift bundles and listing them on the Gifts Finders site. The app is advertised on both Facebook and Youtube to push users to visit your sites and this is where they are able to browse as well as find out gift bundles and gift cards for many occasions. In addition, the app can make a page on the store which can list all of the gift bundles and this way can help your customers to see your gift bundles in just one place. You can also link the page from the navigation menu on the store. Take note that whenever you list the gift cards, they will be shown to customers visiting the Gifts Finders site. The app activates the market for the site to help customers to purchase gifts. Take note that, when a customer visits on this site, they can see your gift bundles and buy from your Shopify stores.
Features Highlights
Generate gift bundles from current products
Show case bundbles on product pages
Provide free marketing by listing gift bundles on gifts finders site
Allow users to link page from navigation menu
Enable gift cards to display to customers visiting gift finders site
Price: $1.99/month. 14-day free trial. Additional charges may apply.
Rating: 0 / 5
#8 Gift On Order by Webkul Software Pvt Ltd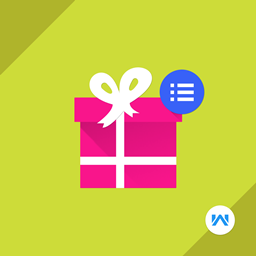 Gift On Order developed by Webkul can help insert gifts to your orders to surprise your customers. With the app, it can assign you free gifts along with orders per rule. You can generate many gift products and create rules for gifts given to the orders. In addition, you do not need to anything since this gift product can be added automatically to the cart of the customers. Also, your buyers can change and choose from available free gifts. To make gift products, all you need to do is choosing the product you want to add it as a gift, and then rules can be created to assign gifts. In order to add new rules, you can click the "Add" button, set the minimum orders to meet the free gifts, and select products for rules. You can also set up the period in rules and your gifts can be applicable.
Features Highlights
Allow admin to assign free gifts with each order
Set up rules for each free gift
Add gift products to buyers' carts automatically
Enable customers to change the available free gifts
Generate multiple gift products
Price: $9/month. 3-day free trial.
Rating: 4.3 / 5
#9 Shopkeeper Gift Cards by Shopkeeper Tools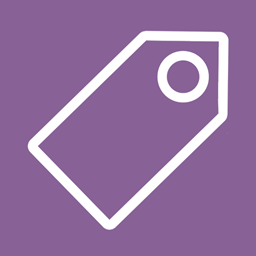 Shopkeeper Gift Cards, which is created by the Shopkeeper Tools team, is a necessary application for any Shopify e-commerce stores to help your customers give various beautiful provided gift cards to friends and family by providing a ton of eye-catching design templates. With Shopkeeper Gift Cards, you are allowed to fast and easily add a huge amount of well designed, branded gift cards. The buyers can select from hundreds of designs for specific occasions or special events. There are more than 300 styles that they can make their choices such as Birthday, Christmas, Wedding, Valentine, seasonal holidays like Halloween, Mother's day, Father's day. Store administrators can upgrade to the pro version to help the buyers enjoy more selections. Shopkeeper offers the easy installation and works in silence to produce various complicated codes which are necessary to create animated, mobile, and print-friendly gift cards. Get Shopkeeper Gift Card now to give your customers more interesting ordering experiences!
Features Highlights
Create your own gift card using the exclusive virtual gift card layout
Offer users more than 300 designs for each event and occasion
Require a specific level of Shopify account
Taking a percentage of every gift card sold is prohibited
Require no fees from recipients to process the gift cards
Price: Free plan available. Additional charges may apply.
Rating: 0 / 5
Advertisement
How AVADA Commerce ranks 9 Shopify Gifts apps list
These above 9 Gifts apps for Shopify are ranked based on following criteria:
The ratings on $Shopify store
The app's rank on search engines
The prices and features
The app provider's reputation
Social media metrics such as Facebook, Twitter and Google +
Reviews and assessment by AVADA.io
Top 9+ Shopify Gifts Apps
Special thanks to all vendors which contributed the best 9 Shopify Gifts apps. We honestly recommend you to give every app above a try if possible. We create Shopify apps review series with the aim of helping Shopify online stores find the best Gifts for their website. All of the information on the review (including features, description, prices, and links) is collected from the vendor's website or their own published page/ selling channels.
The list of the 9 best Shopify Gifts apps is kept up-to-date on a regular basis by our team. Please feel free to reach us out if you have any questions related to this app review.
Don't see your app on the list? Wanna contribute more content to this review? Contact us
If you want to add or remove an item in the Gifts list, feel free to contact us at Contact us
Find more themes, please visit our Shopify theme reviews!
People also searched for
shopify gifts apps
gifts apps for shopify
top gifts app for shopify
top shopify gifts apps