Published on
6+ Best Shopify Flash Sales Apps in 2023
6+ Best Shopify Flash Sales Apps from hundreds of the Flash Sales reviews in the market (Shopify Apps Store, Shopify Apps) as derived from AVADA Commerce Ranking which is using AVADA Commerce scores, rating reviews, search results, social metrics. The bellow reviews were picked manually by AVADA Commerce experts, if your app about Flash Sales does not include in the list, feel free to contact us. The best Flash Sales app collection is ranked and result in March 16, 2023, the price from $0. You find free, paid Flash Sales apps or alternatives to Flash Sales also. The Top 50+ Shopify Free Apps for Every Store.
Quick Comparisons of the Best Shopify Flash Sales Apps
| Logo | App Name | Vendor | Pricing | Rating | Action |
| --- | --- | --- | --- | --- | --- |
| | Simple Sale | Coolence | $10/month. 7-day free trial. | 3.1/5 ⭐️ | |
| | FlashPop | TurnTech Software, Inc. | $2.99/month. 14-day free trial. | 0/5 ⭐️ | |
| | Launchpad | Shopify | Free | 2.5/5 ⭐️ | |
| | Bold Discounts ‑ The Sale App | BOLD | $19.99/month. 14-day free trial. | 4/5 ⭐️ | |
| | Ultimate Sales Boost | Hextom | Start from $0/month | 4.8/5 ⭐️ | |
| | Bulk Discount Manager | SpurIT | $18.95/month. 14-day free trial. | 4.2/5 ⭐️ | |
#1 Simple Sale by Coolence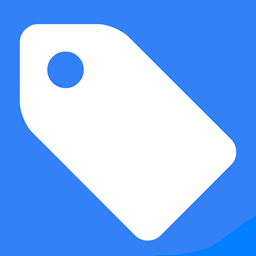 Simple Sale, which is released by the Coolence team, is an important tool for all Shopify e-commerce administrators to extend sales without coupons by setting the sale price next to the RRP (recommended retail price). With Simple Sale, you are enabled to make your buyers feel excited about the sale price and more want to pay for the product. Let Simple Sale help you arrange it all now with just some clicks instead of you manually edit all of the prices, that could take a very long time and may disturb you when you are trying to focus on something more important. It's all in your hand, get it today!
Features Highlights
Display the current sale price next to the normal retail price
Sale percentage can be customized easily
Calculate all the prices automatically
Start your sales with one click
Allow up to 250 products per sale
Price: $10/month. 7-day free trial.
Rating: 3.1 / 5
#2 FlashPop by TurnTech Software, Inc.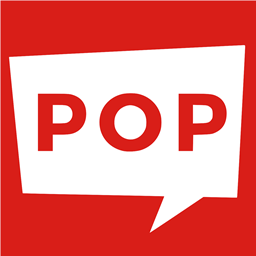 FlashPop by TurnTech Software, Inc. is a Shopify app designed to save you time and effort by automating your sales campaigns thoroughly, from automating scheduling with the start and end time, to automating reversion of the products' sales price to the original price as the campaign ends. By displaying a countdown timer, the app drives shoppers' attention to your limited offers and create a sense of urgency for impulsive buying. Plus, everything on display is fully customizable and highly responsive.
Features Highlights
Manage & automate your sales campaigns easily
Drive shoppers' attention to your limited offers with a countdown timer
Cross-sell related products on other relevant pages
Use your store's own theme fonts
Fully customizable and responsive
Price: $2.99/month. 14-day free trial.
Rating: 0 / 5
#3 Launchpad by Shopify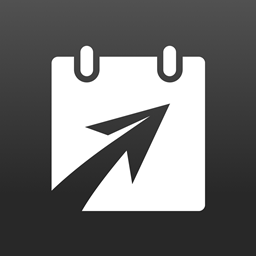 Before reading this review, you should take note that Launchpad is only for Shopify Plus customers. As you might not know about, Launchpad is a tool that can integrate with Shopify admin, hence, allowing you to set up product visibility, themes, Shopify scripts, and discounts. With the app, you can prepare all your Shopify stores for events without having difficulties. You can see that the app provides you with automatic sales campaign, flash sales, and product sales. In addition, the app enables you to choose certain products to get them published for users' sales and update your inventory when needed. Also, you can set up a discount when your sales begin without coding knowledge. Regarding themes, the app lets you build up a campaign theme to help you highlight your sale products and themes can be fully customized before sales. You can develop conversion by generating your customer experience. Free shipping is automatically suggested as customers gain over USD100.
Features Highlights
Automate event checklist to save time and prevent error
Customzie every schedule to boost up conversion
Get performance tracked to understand customers better
Choose certain products to publish for sales
Provide customers with free shipping when spending USD100
Price: Free
Rating: 2.5 / 5
#4 Bold Discounts ‑ The Sale App by BOLD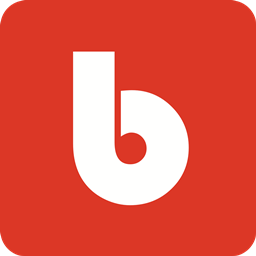 Bold discounts is a sale app designed by Bold with a view to standardizing sales on special days for shopaholics like Black Friday or Cyber Monday. The sale app brings a lot of advantages for your Internet-based shops. First of all, the app will automatically adjust the price of the entire stores with correct discounts for each type of items. The admin does not need to invest their time in updating prices for each one, instead, he/she can manage the number of new orders coming, particularly in big sale-off days. Merchants will see immediately the updated price without waiting or asking online staffs about the discount price, therefore they would feel more comfortable in the online service. Second, to hit on he psychological side of buyers, the app installs a countdown timer to urge and motivate customers to buy these products or else they will be sold out in 2 days, 1 day or even 15 hours. Last but not least, bold discounts allows store owners to connect and collaborate with other softwares like Product Upsell and Kit. The 14-day free trial is available, then you will pay $14.99 per month to use a full package of the app. Download the app and check how the app attracts more customers and generates more profits.
Features Highlights
Set discounts just by a click
Install a countdown timer to urge sales speed
Sale off on Black Friday and Cyber Monday
Create a sale collection
Schedule timer for discount days
Price: $19.99/month. 14-day free trial.
Rating: 4 / 5
#5 Ultimate Sales Boost by Hextom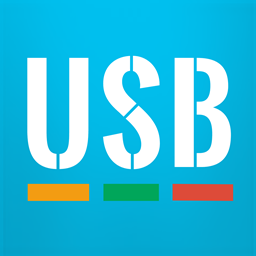 The Ultimate Sales Boost is what all the Shopify owners need for their stores. With the most effective tools, this app helps to maximize the store sales and the site traffic. It is also easy for the eCommerce merchants to install and use this app because of the one-click installation. Moreover, this Ultimate Sales Booster brings many effective tools to maximize sales and increase customer's trust. By the automatical email sending to online shoppers, this app informs them about the out-of-stock products are available now, which can drive the sales as well as increase the traffic. It allows the users to motivate the customers to buy more with the Add-to-cart button which encourages the shoppers to add more products at the last minute.
Features Highlights
Allow installing with one click
Add countdown timer on collection page
Notify low stock and recently sold number
Provide trust badges
Motivate customers to check out by Get-it-by timer app
Price: Start from $0/month
Rating: 4.8 / 5
#6 Bulk Discount Manager by SpurIT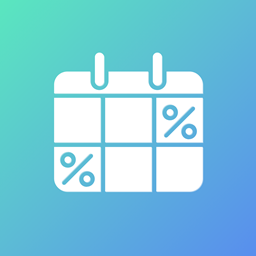 The SpurIT company has developed a Shopify app called Bulk Discount Manager which helps the Shopify store owners influence their business by adding more discount codes on their stores. This discount app can save much of Time for you on installing and increasing the sales. Besides, it integrates with many other Shopify apps, so the store will be more powerful.Moreover, the users enable adding more discounts on the selected products in the customer's cart. More importantly, the discount information will be displayed on your page whenever the visitors click any products. In addition, this app allows the store owners to add more icons to the live chat without paying anything. Therefore, the conversation rate will be increased, and then the sales also sharply go up.
Features Highlights
Provide more discounts for a bulk discounts
Create sales by collection
Support the live chat
Manually customize theme
Display the special sale badge
Price: $18.95/month. 14-day free trial.
Rating: 4.2 / 5
Advertisement
How AVADA Commerce ranks 6 Shopify Flash Sales apps list
These above 6 Flash Sales apps for Shopify are ranked based on following criteria:
The ratings on $Shopify store
The app's rank on search engines
The prices and features
The app provider's reputation
Social media metrics such as Facebook, Twitter and Google +
Reviews and assessment by AVADA.io
Top 6+ Shopify Flash Sales Apps
Special thanks to all vendors which contributed the best 6 Shopify Flash Sales apps. We honestly recommend you to give every app above a try if possible. We create Shopify apps review series with the aim of helping Shopify online stores find the best Flash Sales for their website. All of the information on the review (including features, description, prices, and links) is collected from the vendor's website or their own published page/ selling channels.
The list of the 6 best Shopify Flash Sales apps is kept up-to-date on a regular basis by our team. Please feel free to reach us out if you have any questions related to this app review.
Don't see your app on the list? Wanna contribute more content to this review? Contact us
If you want to add or remove an item in the Flash Sales list, feel free to contact us at Contact us
Find more themes, please visit our Shopify theme reviews!
People also searched for
shopify flash sales apps
flash sales apps for shopify
top flash sales for shopify
top shopify flash sales apps