Published on
6+ Best Shopify Facebook Pixel Apps in 2023
6+ Best Shopify Facebook Pixel Apps from hundreds of the Facebook Pixel reviews in the market (Shopify Apps Store, Shopify Apps) as derived from AVADA Commerce Ranking which is using AVADA Commerce scores, rating reviews, search results, social metrics. The bellow reviews were picked manually by AVADA Commerce experts, if your app about Facebook Pixel does not include in the list, feel free to contact us. The best Facebook Pixel app collection is ranked and result in January 3, 2023, the price from $0. You find free, paid Facebook Pixel apps or alternatives to Facebook Pixel also. The Top 50+ Shopify Free Apps for Every Store.
Advertisement
Quick Comparisons of the Best Shopify Facebook Pixel Apps
| Logo | App Name | Vendor | Pricing | Rating | Action |
| --- | --- | --- | --- | --- | --- |
| | FREE Traffic & Ads | Sixads | Free. Paid plans start at $9.99/month. | 4.5/5 ⭐️ | |
| | Trackify Facebook Pixel App | REDretarget | From $24.95/month. 7-day free trial. | 4.8/5 ⭐️ | |
| | Pixel Conversion Pro Facebook | JDHL Technologies | $5/month. 7-day free trial. | 4.4/5 ⭐️ | |
| | Pixel Bay | iPro Academy | $9/month. 7-day free trial. | 0/5 ⭐️ | |
| | FBTrack ‑ Facebook Pixels App | Optiapps | $12.99/month. 3-day free trial. | 4/5 ⭐️ | |
| | Pixel Power | eCom Fastlane | $4.99/month. 7-day free trial. | 0/5 ⭐️ | |
#1 FREE Traffic & Ads by Sixads
Sixads is a must-have app for any Shopify merchant. It takes the stress out of numerous marketing efforts and helps sellers generate quality traffic for free. While trusted by more than 60000 merchants, Sixads leverages the partner ad exchange model that enables sellers to attract interested people. Another beautiful thing about this app is that it simplifies running targeted ad campaigns on Facebook, Google, or Instagram. In a few clicks, you can launch a promotional campaign across the largest social networks with a flexible budget that starts from $2/day.
Features Highlights
High-quality traffic for free. Sixads algorithms are tailored to provide your store with visitors who are interested in buying similar products
Boost sales with free ads. The app invites you to join an ad exchange program with other sellers in your niche. They show their product on your page
while you display your products on their stores
Cost-effective paid plans enabling you to opt-out from displaying partner ads on your store
get thousands of additional impressions and achieve higher click probability
User-friendly interface and simple installation process. Set up and run the application in a few clicks!
Automated ads. Sixads also helps you easily run Facebook
Instagram and Google ads without tinkering in technical aspects. Select a product
select a budget
and let the AI make the magic.
Price: Free. Paid plans start at $9.99/month.
Rating: 4.5 / 5
#2 Trackify Facebook Pixel App by REDretarget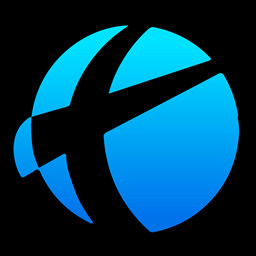 The Pixel is one of the most attractive fields that the Shopify store owners want to work effectively. The Trackify Facebook Pixel App will be the tool helping you achieve this success. This app is integrated with numbers of apps such as facebook pixels, measure customized pixel events, etc. Therefore, this Trackify enables optimizing the sales by increasing the conversions. By few clicks, it is easy for the users to install with no coding or technical knowledge. In addition, the users can create their own their backup pixel which will keep the data safe. Moreover, this app also allows the users to build up Facebook & Google Product Catalog, which helps the users automatically sync the Facebook retargeting ads. More importantly, the store owners enable analyzing their data and get the daily report to managing the marketing ads more effectively.
Features Highlights
Track the pixel events and protect the critical optimization
Create high conversion with customers
Retarget the marketing ads
Analyze the data with reports
Integrate with many Shopify apps
Price: From $24.95/month. 7-day free trial.
Rating: 4.8 / 5
#3 Pixel Conversion Pro Facebook by JDHL Technologies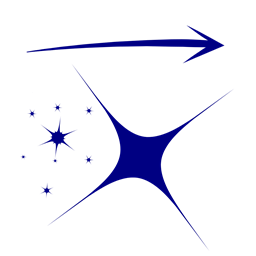 The Pixel Conversion Pro app is considered as one of the best apps for the Shopify stores which are expanding to their business to many countries. This app enables tracking all the transactions and all the events to understand more about visitors, so you will attract more customers. It is also very convenient for the users to customize their own store with multiple features and themes. Moreover, this app is totally FREE for Shopify users so they can save a lot of money as well as making more profit. More importantly, the app is so easy to set up because of the one-click installation, and then it will be updated automatically. This app not only provides the correct code that you just need to record the purchase once. In addition, it also allows the customer to know more about your newest events and you totally manage them through your Facebook Ads Manager Reports.
Features Highlights
Correct the codes manually
Track the transactions
Figure the correct ROI when you review the ads performance
Optimize the Conversion type advertisements
Easy and Free to install
Price: $5/month. 7-day free trial.
Rating: 4.4 / 5
#4 Pixel Bay by IPro Academy
Pixel Bay developed by iPro Academy aims at creating targeted custom audiences and event run dynamic Facebook ads. In fact, the app can integrate with Facebook Ads, which means that the customers are updated automatically. In addition, Pixel Bay help you build the custom audience of people. As you might not know about, conversions and audiences are created through some certain products in the store. That will allow users to separate the prospects and customers, which is based on kinds of products your customers buy. When creating the audiences, you are able to perform three things, including re-targeting them with the ads for lots of products, generating Facebook ads when customers visit your site, and using new visitors based on the specific products to build potential customers. Moreover, with the app, only you can see your data and the app can help you decrease the Facebook Ad costs. Before getting Pixel bay installed, you need to guarantee that you possess the Facebook Pixel and it needs integrating with the Shopify stores.
Features Highlights
Generate custom audiences depending on products they buy
Make products and re-target ads
Build potenial customers and target Facebook Ads
Get prospects and customers categorized
Decrease Facebook Ads cost
Price: $9/month. 7-day free trial.
Rating: 0 / 5
#5 FBTrack ‑ Facebook Pixels App by Optiapps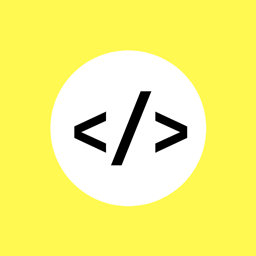 Snapchat is now becoming one of the most popular social networks in the world. If you want to make a profit easily using Snapchat, you might need Snaptrack by Optiapps to control the work for you. With Snaptrack, you can install and manage multiple Snapchat pixels and once Snapchat allow you to build custom audiences using these pixel data, you will be the first one who get the chance to use it on your store. Snaptrack helps tracking all events from the Snapchat ads that you released for your store such as page views, adds to cart, and purchases resulting, and on the other hand, Snaptrack will help you to get optimized campaigns produced by Snapchat so that you can have the highest views and profit. And last but not least, Snaptrack is the application you need to distinguish Snapchat traffic from other sources, so that you can perfectly avoid being confused when using several applications on your store. Get better uses of Snapchat by installing Snaptrack and get a 3-day free trial.
Features Highlights
Multiple Facebook Pixels Manager
Install and manage multiple Snapchat pixels
Track all events from Snapchat ads
Get optimized campaigns by Snapchat
Clearly distinguish Snapchat traffic from other sources
Build custom audiences using pixel data
Price: $12.99/month. 3-day free trial.
Rating: 4 / 5
#6 Pixel Power by ECom Fastlane
Pixel Power by Ecom Fastlane, which is developed by eCom Fastlane team, is an effective tool for all eCommerce store owners to harness your Facebook Pixel and create profit-optimizing machines from your pixels. We help you to track all the essential conversions, including PageView, ViewContent, AddToCart, InitiateCheckout, and Purchase Events for several business accounts. Additionally, with Pixel Power, all the purchase events will be recorded just once no matter how many times your customers refresh or revisit their Thank You Page. Moreover, we provide Total Amount and Subtotal tracking options for Purchase Event to choose the most perfectly-fitted option for your business model. On top of that, Pixel Power allows customizing checkouts' value that needs sending to Facebook. Get your own Pixel Power now and explore more advantages it has to offer!
Features Highlights
Create a profit-optimizing machines from your pixels
Allow users to track important conversions
Record purchase events only once
Provide Total Amount and Subtotal tracking options
Allow customizing checkouts' value sent to Facebook
Price: $4.99/month. 7-day free trial.
Rating: 0 / 5
Advertisement
How AVADA Commerce ranks 6 Shopify Facebook Pixel apps list
These above 6 Facebook Pixel apps for Shopify are ranked based on following criteria:
The ratings on $Shopify store
The app's rank on search engines
The prices and features
The app provider's reputation
Social media metrics such as Facebook, Twitter and Google +
Reviews and assessment by AVADA.io
Top 6+ Shopify Facebook Pixel Apps
Special thanks to all vendors which contributed the best 6 Shopify Facebook Pixel apps. We honestly recommend you to give every app above a try if possible. We create Shopify apps review series with the aim of helping Shopify online stores find the best Facebook Pixel for their website. All of the information on the review (including features, description, prices, and links) is collected from the vendor's website or their own published page/ selling channels.
The list of the 6 best Shopify Facebook Pixel apps is kept up-to-date on a regular basis by our team. Please feel free to reach us out if you have any questions related to this app review.
Don't see your app on the list? Wanna contribute more content to this review? Contact us
If you want to add or remove an item in the Facebook Pixel list, feel free to contact us at Contact us
Find more themes, please visit our Shopify theme reviews!
People also searched for
shopify facebook pixel apps
facebook pixel apps for shopify
top facebook pixel app for shopify
top shopify facebook pixel apps