Published on
7+ Best Shopify Facebook Marketing Apps in 2023
7+ Best Shopify Facebook Marketing Apps from hundreds of the Facebook Marketing reviews in the market (Shopify Apps Store, Shopify Apps) as derived from AVADA Commerce Ranking which is using AVADA Commerce scores, rating reviews, search results, social metrics. The bellow reviews were picked manually by AVADA Commerce experts, if your app about Facebook Marketing does not include in the list, feel free to contact us. The best Facebook Marketing app collection is ranked and result in January 3, 2023, the price from $0. You find free, paid Facebook Marketing apps or alternatives to Facebook Marketing also. The Top 50+ Shopify Free Apps for Every Store.
Advertisement
Quick Comparisons of the Best Shopify Facebook Marketing Apps
| Logo | App Name | Vendor | Pricing | Rating | Action |
| --- | --- | --- | --- | --- | --- |
| | Facebook Marketing | Shopify | Start from $0/month | 3.5/5 ⭐️ | |
| | Cartback: Messenger Marketing | CartBack | $69/month. 30-day free trial. Additional charges may apply. | 0/5 ⭐️ | |
| | Phizit ‑ Facebook Audiences | Phizit Labs | Free | 5/5 ⭐️ | |
| | Looga ‑ Facebook Advertising | Applicata | $49/month. 7-day free trial. | 2.1/5 ⭐️ | |
| | Facebook channel | Shopify | Free | 3.5/5 ⭐️ | |
| | Happy Messenger [Discontinued] | Beeketing | Free | 0/5 ⭐️ | |
| | Knowband ‑ Facebook Wall Post | Knowband | $9.99/month. 15-day free trial. | 0/5 ⭐️ | |
#1 Facebook Marketing by Shopify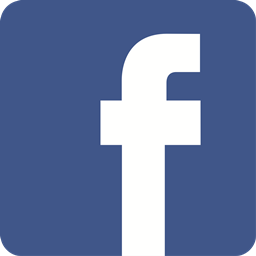 Considered as the most powerful social media, Facebook is getting more and more attractive for the online sellers. However, there are too many people jump into this lucrative market, so the online merchants need to empower their stores with a powerful Shopify app. The Facebook Marketing app is the best choice ever for the store owners who want to easily create and track a Facebook campaign. By very simple steps, the users can connect their stores with their Facebook pages. By this app, the shop owners can design their own strategies as well as the marketing content for their Facebook fan page without leaving Shopify store page. Besides, the merchants can target their customers based on analyzing their interest and lookalike audiences. In addition, the Shopify store owners with the best tool from Facebook Marketing app can manage their campaign over time by the recommendations. Especially, it is easy for the users to install and set up this app because of the automatic installation.
Features Highlights
Enable creating Facebook ads in minutes
Track marketing campaign and performance
Analyze and help to build the simple
right marketing campaign
Easy to install and use
Support to integrate with Facebook
Price: Start from $0/month
Rating: 3.5 / 5
#2 Cartback: Messenger Marketing by CartBack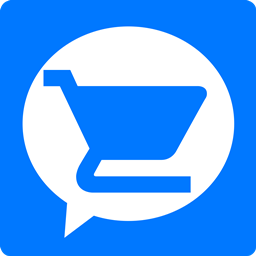 Facebook in the era of digital marketing today plays an indispensable role in increasing the number of order and improving brand recognition. Cartback Messenger created by Cartback is a great choice for enterprises wishing to take advantages of Facebook to boost the revenue. The app offers a lot of amazing features. First, Cartback Messenger sets the automated messenger which will send direct notifications via the inbox chat to announce buyers about their selected items as well as some other products on the same category. Second, the app enables online stores' managers and admins to reach potential customers by basing on the purchase history. Therefore, buyers may make a deep impression with your companies' customer care service, then the rate of repurchase is likely to be higher. Last but not least, Cartback would frequently follow up customers who bought and sends them updated information about the discount codes, sale-off prices to engage their interest in coming back the store. You can use the app freely in 30 days, then pay $29 per month, you can leverage your marketing campaign and customers' trust.
Features Highlights
Focus on the function of messenger
Utilize facebook for marketing
Increase customers' engagement
Integrate with other channels
Offer simple interface
Price: $69/month. 30-day free trial. Additional charges may apply.
Rating: 0 / 5
#3 Phizit ‑ Facebook Audiences by Phizit Labs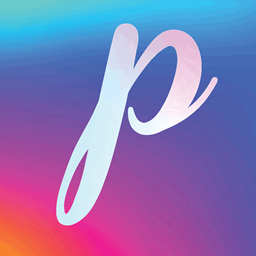 Phizit ‑ Facebook Audiences by Phizit Labs is one of the best Facebook Marketing apps for Shopify in the market. This app is created with the aim of improving your longterm facebook advertising ROI. More specifically, it makes use of the newest science technique from Phizit and Facebook to help you find new customers with the highest inherent lifetime value for your store. By maximizing your Facebook ads, you will be able to approach new customers easier. And when you have made a considerable sales, your new customers will be included and their predictive Lifetime Value will be updated in your Facebook Audiences. As a result, your Facebook Audiences will be built and maintain automatically without having to import any spreadsheets. Once the audiences are added in your Ad Account, you can then target them in all Facebook Ad Networks including Instagram, Messenger and also Audience Network. Consequently, you can optimize for return sales from your return customers who are most likely going to spend the most. Let's install this app immediately and withness your conversion rate and revenue boost.
Features Highlights
Easily automatic set up and upload
Target the customers on Facebook
Boost customers convention
Optimize the return from the available customers
Build the KPIs on the dashboard
Price: Free
Rating: 5 / 5
#4 Looga ‑ Facebook Advertising by Applicata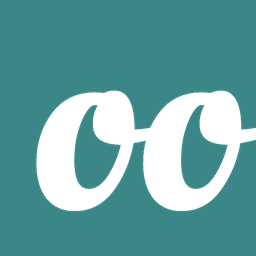 Looga - Facebook Advertising, which is provided by the Applicata team, is a practical supporter in the marketing of many store owners, who want to effectively increase conversion rates, by automating Facebook advertising. Running a campaign on your own is extremely time-consuming. Do not worry because Looga is here to provide you a perfect solution to that problem. All of your campaigns, and sets, and creatives will be completely designed and ran by Looga. Advanced data science techniques are not only used to estimate the lifetime value for every individual customer in an automatic way but also to find and approach new customers, the target audience of the next campaign. With Looga, you can be thoroughly worry-free about brand awareness when it can automatically run campaigns that can help you promote your brand efficiently. By that way, your conversion rate will definitely rise as your expectation. Especially, AI (Artificial Intelligence) is applied to the Looga algorithm so that it can regularly evaluate what sort of ad works that can suit your customers and re-manage the campaign. Whether you are looking to get more traffic or custom your audience, we consider Looga - Facebook Advertising a highly-recommended solution for you!
Features Highlights
Let your Facebook Advertising automated
Estimate the lifetime calue for every customer by using advanced data science techniques
Search for new customers and set the following campaign's targer audience
Raise brand awareness in customers' mind
Attract more traffic and enhance conversion rate
Price: $49/month. 7-day free trial.
Rating: 2.1 / 5
#5 Facebook channel by Shopify

Facebook has just launched for years but it becomes the most important platform where people share their lives and connect to each other. However, starting a business in the most popular social media like Facebook is extremely competitive. With the Facebook channel app from Shopify, online merchants can sell their product on their Facebook Page. This app is totally free so that the app users do not pay any cost to earn the revenue from their Facebook account.
It is easy for the Shopify store owners to share their collections on their Facebook posts. The visitors will be attracted by beautiful images on their Facebook timeline and their posts. To highlight the items, the store owners should utilize their share button and tags their products into posts. Therefore, buyers can follow the shop's items easily. Create a Facebook Shop and let shoppers buy your products from Facebook.
To approach more to potential products, the app users can choose to use Facebook's paid boosted posts. All the products in the collections will be arranged professionally so that the shop owners enable managing their shop. Besides, the orders will be automatically fulfilled on Facebook so that there is no problem with out-of-stock products on Facebook stores.
Features Highlights
Get customer's attention by imformative posts
Support to share and tage their products into the posts
Provide a tool to fulfill their orders
Easy to manage their products in the Facebook shop
Allow the shoppers to follow the shops easily
Price: Free
Rating: 3.5 / 5
#6 Happy Messenger [Discontinued] by Beeketing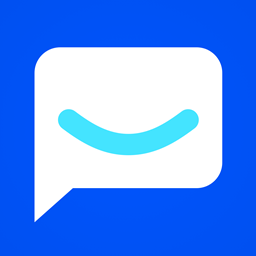 If you have been spending a great amount of time and money on Facebook Messenger, if you are looking for a platform to maximize the potential of your Messenger marketing, then Happy Messenger by Beeketing would be exactly the right app for you. With an overall users ratings of 4.8/5, this app is no doubt a must-try, especially when it is totally free of charge. It is a tool designed for automated Messenger that helps you stay closer than ever to your customers. For example, instantly after a customer completes their order on your Shopify store, the system will automatically help you send a thank-you message of appreciation to the customer. All of the content being sent to customers are free to customize by you. You could either add a voucher code or insert a new product link to the message you send to customers. Install the app now and see just simple tiny acts of caressness to customers could make such a difference in your overall results.
Features Highlights
Automate Facebook Messenger marketing
Increase repeated purchases
Enhance customers relationship
Customize message content with suggested message templates
Boost customers loyalty
Price: Free
Rating: 0 / 5
#7 Knowband ‑ Facebook Wall Post by Knowband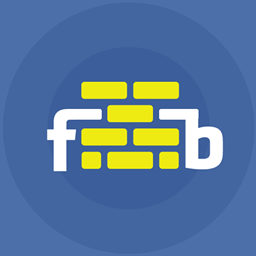 Facebook Wallpost, which is provided by the Knowband team, is a helpful marketing assistant for store owners to extend traffics by automatically sharing new product additions on Facebook. With Facebook Wallpost, you are allowed to inform the customers about product details and new arrivals so that it will better the Facebook engagement. You can effectively communicate with the Facebook community, which leads to sales increasing. Any information of products can be immediately posted on your Facebook page within several clicks. Also, you can present a low-stock alert, which is employed to motivate customers to quickly make a purchase. Once your customer is aware of the product' information and gets attracted by its image, he/she tends to be redirected to your store. By that way, it will increase your traffic without any efforts. Facebook is not only a big community but also a huge marketplace. Let's leverage the power of the largest social network in the world today with Facebook Wallpost!
Features Highlights
Add low stock alert to accelerate the purchase intention
Give update about the new arrivals on Facebook
Get your customer to the store with just one click
Automatically post the entire thing on Facebook
Enable Facebook users to do window shopping
Price: $9.99/month. 15-day free trial.
Rating: 0 / 5
Advertisement
How AVADA Commerce ranks 7 Shopify Facebook Marketing apps list
These above 7 Facebook Marketing apps for Shopify are ranked based on following criteria:
The ratings on $Shopify store
The app's rank on search engines
The prices and features
The app provider's reputation
Social media metrics such as Facebook, Twitter and Google +
Reviews and assessment by AVADA.io
Top 7+ Shopify Facebook Marketing Apps
Special thanks to all vendors which contributed the best 7 Shopify Facebook Marketing apps. We honestly recommend you to give every app above a try if possible. We create Shopify apps review series with the aim of helping Shopify online stores find the best Facebook Marketing for their website. All of the information on the review (including features, description, prices, and links) is collected from the vendor's website or their own published page/ selling channels.
The list of the 7 best Shopify Facebook Marketing apps is kept up-to-date on a regular basis by our team. Please feel free to reach us out if you have any questions related to this app review.
Don't see your app on the list? Wanna contribute more content to this review? Contact us
If you want to add or remove an item in the Facebook Marketing list, feel free to contact us at Contact us
Find more themes, please visit our Shopify theme reviews!
People also searched for
shopify facebook marketing apps
facebook marketing apps for shopify
top facebook marketing app for shopify
top shopify facebook marketing apps