Published on
10+ Best Shopify Email Popup Apps in 2022
Author
10+ Best Shopify Email Popup Apps from hundreds of the Email Popup reviews in the market (Shopify Apps Store, Shopify Apps) as derived from AVADA Commerce Ranking which is using AVADA Commerce scores, rating reviews, search results, social metrics. The bellow reviews were picked manually by AVADA Commerce experts, if your app about Email Popup does not include in the list, feel free to contact us. The best Email Popup app collection is ranked and result in January 21, 2022, the price from $0. You find free, paid Email Popup apps or alternatives to Email Popup also. The Top 50+ Shopify Free Apps for Every Store.
Quick Comparisons of the Best Shopify Email Popup Apps
ID
App Name
Vendor
Action
#1
Magic Ball ‑ Email Popup
Application Nexus
From $1.99/month. 7-day free trial.
0/5 ⭐️
#2
AVADA Marketing Automation
AVADA Commerce
Start from $0/month
5/5 ⭐️
#3
Coupon Pop ‑ Email Popup
Storeya
From $9.99/month. 14-day free trial.
4.9/5 ⭐️
#4
MailMunch ‑ Email Popup
MailMunch
Free plan available. Additional charges may apply.
4.7/5 ⭐️
#5
Email Popup Wheel Game Pop ups
Tada
Starts from $0/month
5/5 ⭐️
#6
Pop Ups & Bars
WisePops
$49/month
4.9/5 ⭐️
#7
Smart Email Pop‑ups by Gather
Sourcecraft
From $39/month. 14-day free trial.
5/5 ⭐️
#8
Total Email Popup
Marketify
Start from $0/month
3/5 ⭐️
#9
Email Popup
fewtaps
Start from $0/month
5/5 ⭐️
#10
OptinMonster Email Popups
Retyp, LLC
$49/month. 30-day free trial.
5/5 ⭐️
#1 Magic Ball ‑ Email Popup by Application Nexus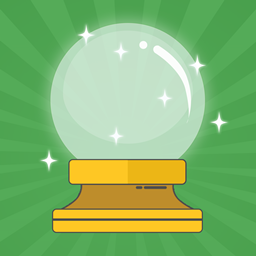 Magic Ball - Email Popup, which was built and released by Application Nexus, is a wonderful assistant to help store owners find out an outstanding marketing solution to marketing with an interactive email popup builder. With Magic Ball - Email Popup, you are allowed to display various attractive popups, which are entirely pre-made and ready-to-use, and then, the Magic Ball will predict the discount coupon for subscribers who have entered their emails. Conveniently, you can easily customize their colors, fonts, and texts. This application completely integrates with MailChimp, Klaviyo, and Aweber email platforms so you can simply let your email list synchronized to any of them. Especially, it is compatible with a lot of devices. Create your personalized coupon for specific users and boost your conversion rate today with Magic Ball!
Features Highlights
Provide personalized discount coupon
Friendly and easy to use and install
Sync email list with MailChimp
Kladivo
Aweber
Compatible with any devices such as tablet
phone
pc
...
Pre-made designs for popups to customize
Price: From $1.99/month. 7-day free trial.
Rating: 0 / 5
#2 AVADA Marketing Automation by AVADA Commerce
Among many email marketing app, AVADA Email Marketing is the most outstanding and reasonable solution for any Shopify merchant that aim to convert their customers and build long-life customer relationships. Designed to optimize Abandoned Cart cammpaigns, AVADA Email Marketing follows up your visitors and reminds them to continue their purchase quickly.
With an user-friendly interface, AVADA Email Marketing is simple to use for even non-technical people. And for who have no ideas on designing, the app does support email templates that are proven to work well and ready-to-run right away.
Moreover, you can easily manage your contacts with automatic data synced from your Shopify store. Segment them and target specific segments for your emails will help you get the best results possible. Install AVADA Email Marketing for fee, why not?
Features Highlights
Cover lost sales with Abandoned Cart Email automation
Welcome emails to new customers
new subscribes
unsubscribers
Drag and drop email builders for non-tech people
Ready-to-use email templates
Stunning Spin-to-win & Popup to collect leads easily
Price: Start from $0/month
Rating: 5 / 5
#3 Coupon Pop ‑ Email Popup by Storeya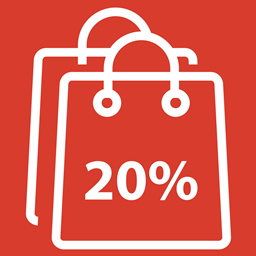 Have you ever spent a quite big budget on ads or offered many coupons but have not received adequate outcome? There is a common fact that business owners often meet that problem due to a low conversion rate. Recognizing the problem, Storeya had developed an application called Coupon Pop - Email Popup with outstanding features which would increase the revenue considerably. First of all, this application highly supports shop owners to suddenly attract visitors with a special offer on a pop-up. Moreover, shop owners could broaden their mailing list and gain more followers/subscribers on social media by the link which is appeared on the pop-up. On the other hand, users are able to take a review on the past campaigns and target which audience to show their discounts. In order to build a friendly app, Coupon Pop - Email Popup is very easy to set up without coding skills requirement and simple to use with our well-designed theme. Last but not least, this app supports users to translate content into any language they want! And just with several easy steps to install, you can freely enjoy a very fancy application in 14 days for free!
Features Highlights
Increase Conversion Rate by providing a special offer
Interact with customers via email and social media
Target audience and manage different campaigns
Easy to set up and use
Well-designed theme
Support to translate into any language
Price: From $9.99/month. 14-day free trial.
Rating: 4.9 / 5
#4 MailMunch ‑ Email Popup by MailMunch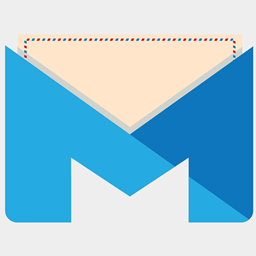 MailMunch - Email Pop, which was produced by the MailMuch team, is a considerable tool to provide store managers with a significant marketing solution by making the email list grow with exit intent popup and discount offers. To convert the traffic to your potential customers, the initial step to do is collecting their contacts and retain them by displaying subscription popup. Popups, bars, banners, and embedded forms for email collection are completely customizable. Also, you are enabled to let your subscribers' emails be synchronized to MailChimp, Aweber, GetResponse, Constant Contact, and many others. Even more, based on exit intention, scroll, cart abandonment, device type, timer, page, store admins can select which campaign to display. With this application, you can run any marketing campaigns through popup like discount coupons, sale, and find out what kind of popup can bring in the highest conversion rate. Let's optimize your marketing and sales today with MailMuch!
Features Highlights
Highly customizable design and suits many devices
Present campaign based on diverse settings
Display popup of coupon codes to offer visitors
Simple to be synchronized to other email marketing providers
Find out the most effective campaign
Price: Free plan available. Additional charges may apply.
Rating: 4.7 / 5
#5 Email Popup Wheel Game Pop ups by Tada
Tada is the Shopify app that gives your website's pop-up the magic it needs to boost your number of customers! The application has been created by a group of international entrepreneurs that were tired of regular email pop-ups and were looking for something more fun and more attractive. Tada offers interactive pop-ups that allow your visitors to play a little game in exchange for their email address. Gamification is a powerful tool in e-commerce as it reinforces the relationship between the merchant and the potential customers. The application integrates with popular email marketing platforms such as Klaviyo and Mailchimp. See your emails data in real time with Tada's dashboard that allows you to analyze subscribers, revenue, click-through-rate and much more. In addition to offering gamified pop-ups, the shopify app also offers elegant full-screen pop-ups that'll make sure your visitors won't miss what you have to offer. To make certain they reflect your brand images, the pop-ups are 100% customizable. Last but not least, Tada offers a free plan that allows you to go up to 5000 impressions, which is very attractive!
Features Highlights
Choose between fun gamified pop-ups or elegant full-screen pop-ups
Capture more subscribers and increase store conversions
Simple to install and to customize designs
Control the customer journey with Tada's dashboard
Works with Kalviyo and Mailchimp
Price: Starts from $0/month
Rating: 5 / 5
#6 Pop Ups & Bars by WisePops
WisePops makes it top-notch easy to attain all your advertising and marketing desires in just a few clicks.
Effortlessly create popups that assist you in capturing emails, announce new product collections, take benefit of seasonal advertising, solicit feedback, substantially reduce cart-abandonment or maximize a sale. Your emblem is considered one of your largest property. With WisePops, you could pick out from our catalog of without difficulty customizable pre-constructed and bendy popup templates or use the drag-and-drop builder to craft beautiful designs that healthy and your logo from scratch. Neglect approximately inflexible templates that you may easily understand, and design popups and bars which truly mirror your identity. The solution app makes it clean to create popups that look desirable on cellular and respect Google recommendations on intrusive interstitials.
So that you don't pick out between popups and search engine optimization. You can choose this app as the best solution for your online store.
Features Highlights
Create beautiful
elegant designs
Provide more than 30 targeting options
Provide advanced analytics
Use flexible popup templates
Popups can look good on mobile
Price: $49/month
Rating: 4.9 / 5
#7 Smart Email Pop‑ups by Gather by Sourcecraft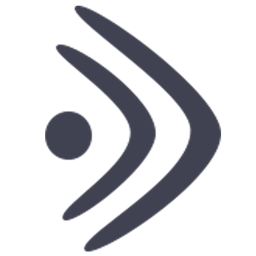 Smart Email Pop ups by Gather designed by Sourcecraft is an app which helps you increase conversion, build your email list and drive sales. This app has several useful features. Firstly, it helps you to reduce the number of carts which are being abandoned. To be specific, it offers discount codes to customers who add items to the cart to incentivize them to complete their orders. It would reduce the need to retarget your customers with email and Facebook ads which would cut your advertising spend significantly. Secondly, when using this app, you can build your customer email list easily through Pop-up, and also prevent duplicate emails. Thirdly, it will send customers highly targeted messages during their browsing which help them convert faster. Last but not least, with the unique Bulk discounts, you will not have to worry about discount code abuse anymore. Install now to gain a 14-day free trial.
Features Highlights
Reduces cart abandonment
Grows customer email database
Sends strategically notify to customers
Targets Customers by their behaviours easily
Track the results
Price: From $39/month. 14-day free trial.
Rating: 5 / 5
#8 Total Email Popup by Marketify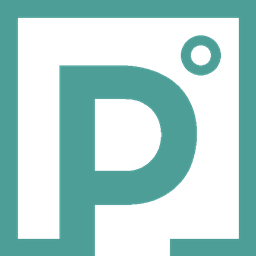 Total Email Popup is an application which is produced and released by Marketify to assist store managers to optimize marketing campaigns by providing various incredibly eye-catching popup for Shopify stores. With Total Email Popup, you are enabled to get your customers notified of new products, offer them many deals, ask for emails to boost sales. There are a number of popup templates which are already designed for you to make a choice, just select one of them! Even more, by displaying the right message to its target customer, you can easily increase the rate of abandoned carts. Whenever any intention of leaving is detected, the popup will be presented to help you retain the visitors and eventually switch them to customers. Customize it in your way now with one-click installation!
Features Highlights
Provide dozens of pre-made popup templates
Display different popups for specific customer groups at reasonable time
Simply to set up and control sales anywhere
Switch traffic to potential leads
Integrate with Mailchimp
Price: Start from $0/month
Rating: 3 / 5
#9 Email Popup by Fewtaps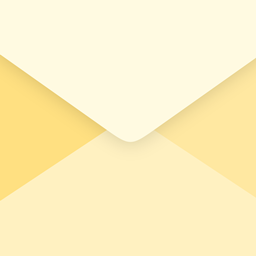 Email Popup is a powerful application which was created and introduced by Fewtaps to collect your visitors' emails before they move away from your website and convert traffic to potential customers. Whenever your customers tend to abandon your site, it will show a popup of registration for them to subscribe to the newsletter and get a discount coupon. As an embedded application for Shopify stores, Email Popup does not require store managers to leave you administrator panel for anything. Also, you do not need to have another account to use it, it works as a supporter or an assistant for your store. You are able to change the look of the popup with images, text,... Please note that it will not change the design of your store. Easy to install with just a few minutes, get it now!
Features Highlights
Install in a few minutes
Display subscription popup
Convert visitors to subscribers
Ready to use
no seperated account required
Compatible with many devices with highly customizable design
Price: Start from $0/month
Rating: 5 / 5
#10 OptinMonster Email Popups by Retyp, LLC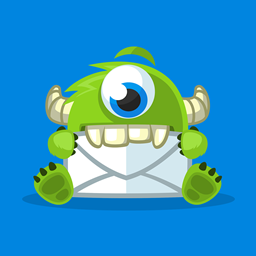 OptinMoster Email Popups designed by Retyp, LLC allows you to easily create forms to capture emails, deliver coupons, and other dynamic content to visitors. This app offers various features which might be useful for you. Firstly, it helps you to grow your email list quickly. It is because by using email popups, scroll boxes, welcome mats, etc. this app would help you convert abandoning visitors into your subscribers. Secondly, it can help you reduce cart abandonment and also boost sales conversions by using popup targeting such as Exit-Intent, Geo-location, OnSite Retargeting, and so on. Moreover, OptinMonster Email Popups' drag & drop builder feature allows you to create visually stunning email popup forms and campaigns which are optimized to achieve the highest conversion rates. Last but not least, you are not required to have any coding or development skills to set up and use this app. Install now to get a free trial experience this app for 30 days.
Features Highlights
Create beautiful email popups
Collect visitors' emails
Reduce cart abandonment
Increase sales conversion
30-day free trial
Price: $49/month. 30-day free trial.
Rating: 5 / 5
How AVADA Commerce ranks 10 Shopify Email Popup apps list
These above 10 Email Popup apps for Shopify are ranked based on following criteria:
The ratings on $Shopify store
The app's rank on search engines
The prices and features
The app provider's reputation
Social media metrics such as Facebook, Twitter and Google +
Reviews and assessment by AVADA.io
Top 10+ Shopify Email Popup Apps
Special thanks to all vendors which contributed the best 10 Shopify Email Popup apps. We honestly recommend you to give every app above a try if possible. We create Shopify apps review series with the aim of helping Shopify online stores find the best Email Popup for their website. All of the information on the review (including features, description, prices, and links) is collected from the vendor's website or their own published page/ selling channels.
The list of the 10 best Shopify Email Popup apps is kept up-to-date on a regular basis by our team. Please feel free to reach us out if you have any questions related to this app review.
Don't see your app on the list? Wanna contribute more content to this review? Contact us
If you want to add or remove an item in the Email Popup list, feel free to contact us at Contact us
Find more themes, please visit our Shopify theme reviews!
People also searched for
shopify email popup apps
email popup apps for shopify
top email popup for shopify
top shopify email popup apps