It is undeniable that one of the best ways to boost a store's order volume is to gain trust from online shoppers when they visit your online store. In this case, having a detailed Shipping policy can really help you achieve that goal, which is also considered to be one of the crucial eCommerce business strategies.
What is shipping policy? It is like a concise document or webpage, which contains important information around shipping for customers to know when they are about to make order online. In case you haven't had one, don't worry, because I have published this article today, to give you some information about Inspiring Shipping policy templates to help you get started. Also, I have some Shipping Policy examples for you to build for your eCommerce store before setting up your business as well.
Why do you need shipping policy on your eCommerce store?
But first, let's start finding out the reasons that an eCommerce shipping policy can really help you in your Shopify business:
Provide important shipping information
Most online shoppers need to know important shipping information on your store, and they often search for a shipping policy to find out more about the cost. So, it is necessary to provide them a well-developed shopping policy so that they can calculate how much it is going to cost them based on their location. Also, your customers are also able to know the shipping options that are currently available before they decide to order.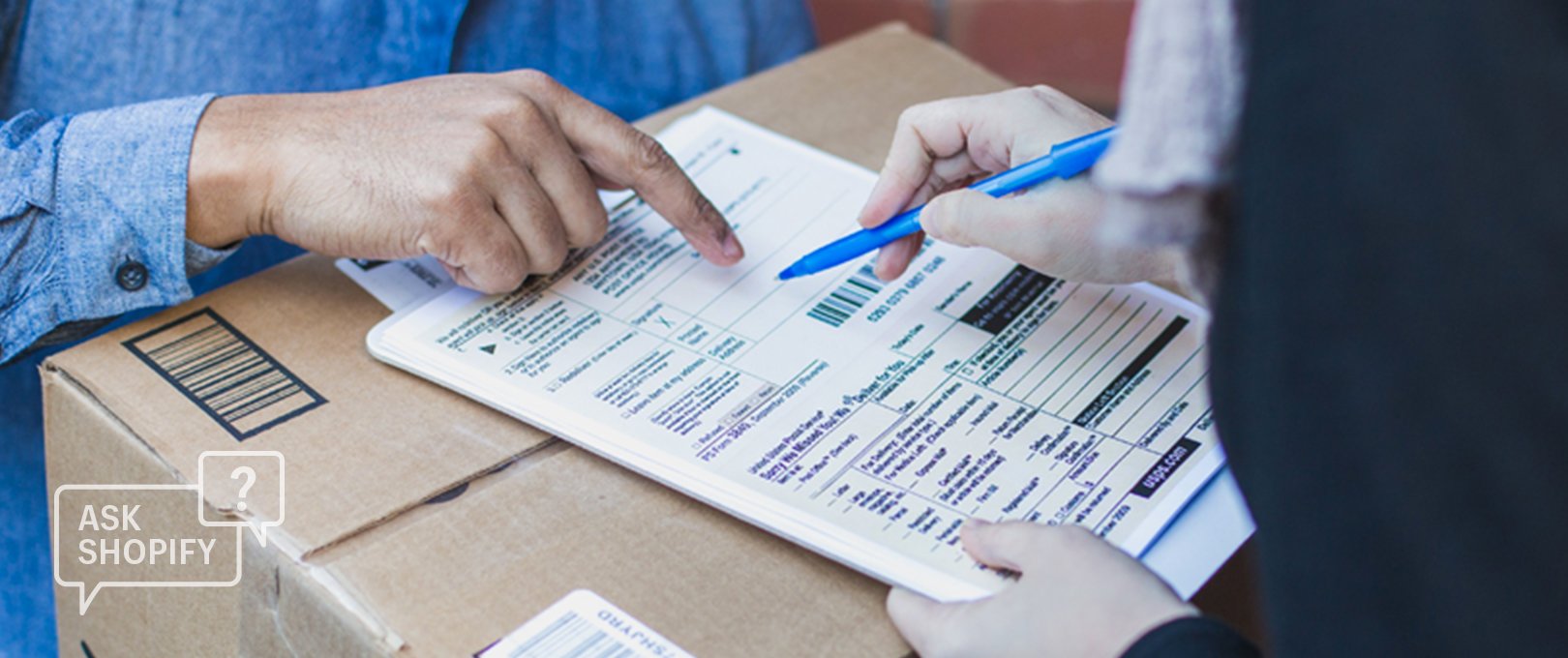 As a result, when you show your shipping costs and your current methods of shipping available, it is more likely that you can avoid having your customers complaining about the unexpected payment that they have to charge. Plus, you can save yourself an amount of time without having to answer questions from customers about your shipping information because your buyers can find it themselves.
Provide other store's policies
Normally, a store's policy includes more than just shipping details, it contains other information, like the policy of returning and exchanging, product damages, and international shipping expectations and many more. So, with this shipping policy on Shopify, it is also a great way to inform your customers of this helpful information about your store's other policies.
Inform delivery time
Fast delivery is always preferred by online shoppers. So, when they pay an amount of money, they deserve to know where their orders are, and what are their delivery times. So, shipping policy is what that displays your shipping options, as well as inform your customers in case there are shipping cutoff times, also the transit times, and so on.
How to add shipping policy on Shopify store?
Step 1: Open Legal
First, make sure that you logged into your Shopify admin. On the main page, click the Settings button, then choose Legal.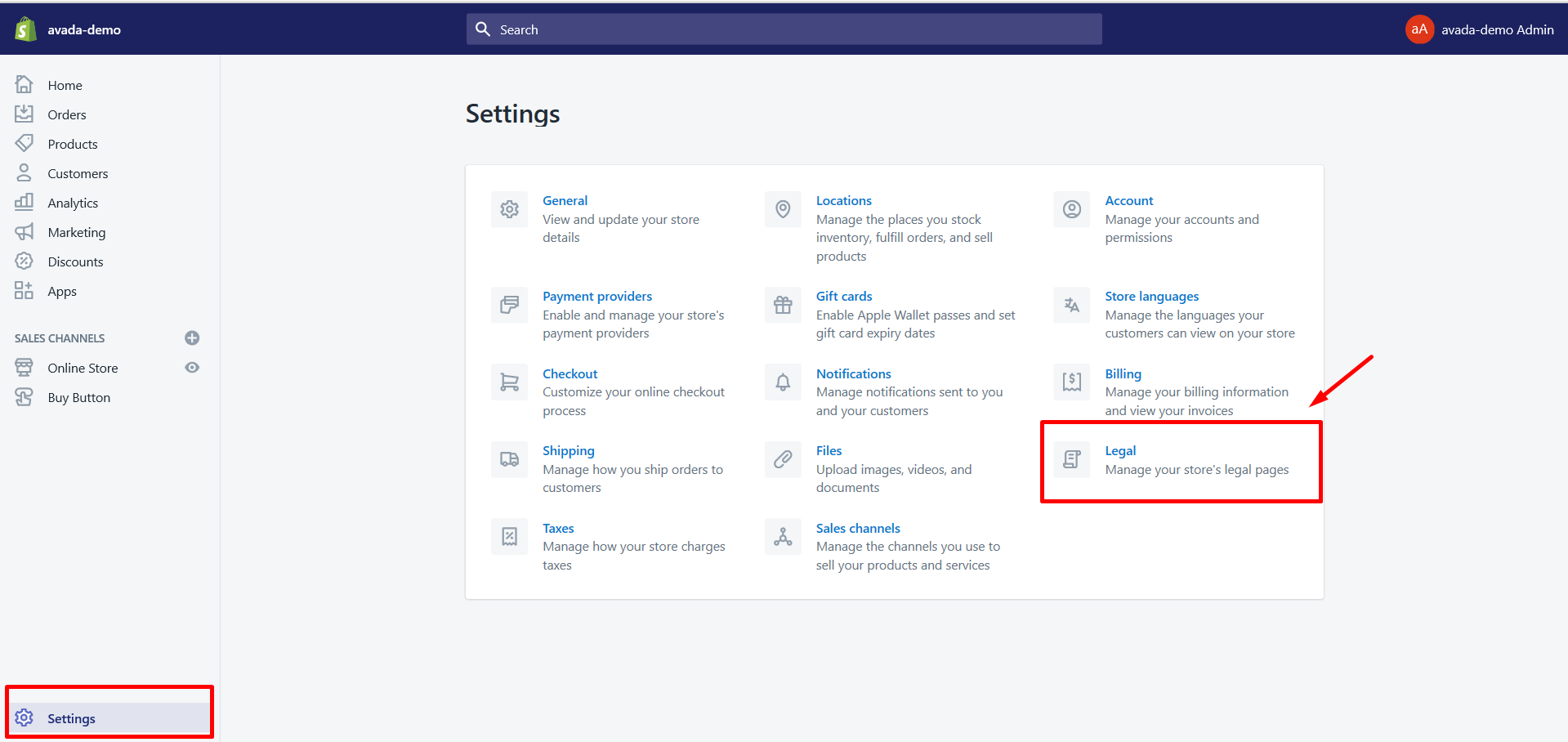 Step 2: Choose Create from template
After that, you should type your store policies in, or if you don't want to, you can just click on Create from template in order to enter the default template that you have already owned. There is a tool, which is the rich text editor tool that can really help you insert the style and formatting to your policies, as well as adding links and images.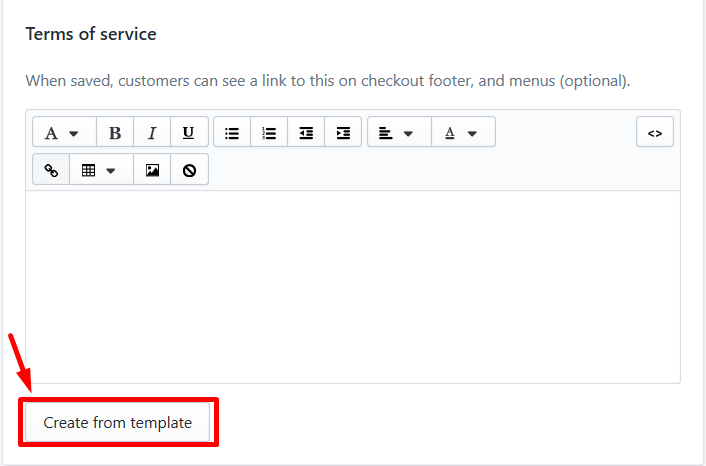 Step 3: Review your policies
It's best to make sure that everything about your policies is flawless. If it does, just make any changes to fix the flaw so that your visitors don't misunderstand your policies.
Step 4: Click Save
Finally, don't forget to hit a click on Save to complete adding your policies. After your store policies are added, you will see it automatically linked in the footer of your checkout pages.
Shopify Shipping policy page templates and examples
Shipping policy page Examples
1. Bean Box Shipping policy Templates
The Bean Box website is a service, which is the partner of Seattle's top independent coffee roasters. The brand commits to be curate and deliver high-quality, freshly-roasted coffee to customers. In their FAQs answer, it contains some answers to the questions of their international delivery and how long domestic delivery will take. Also, there is a bonus FAQ explaining this to their customers included in this section.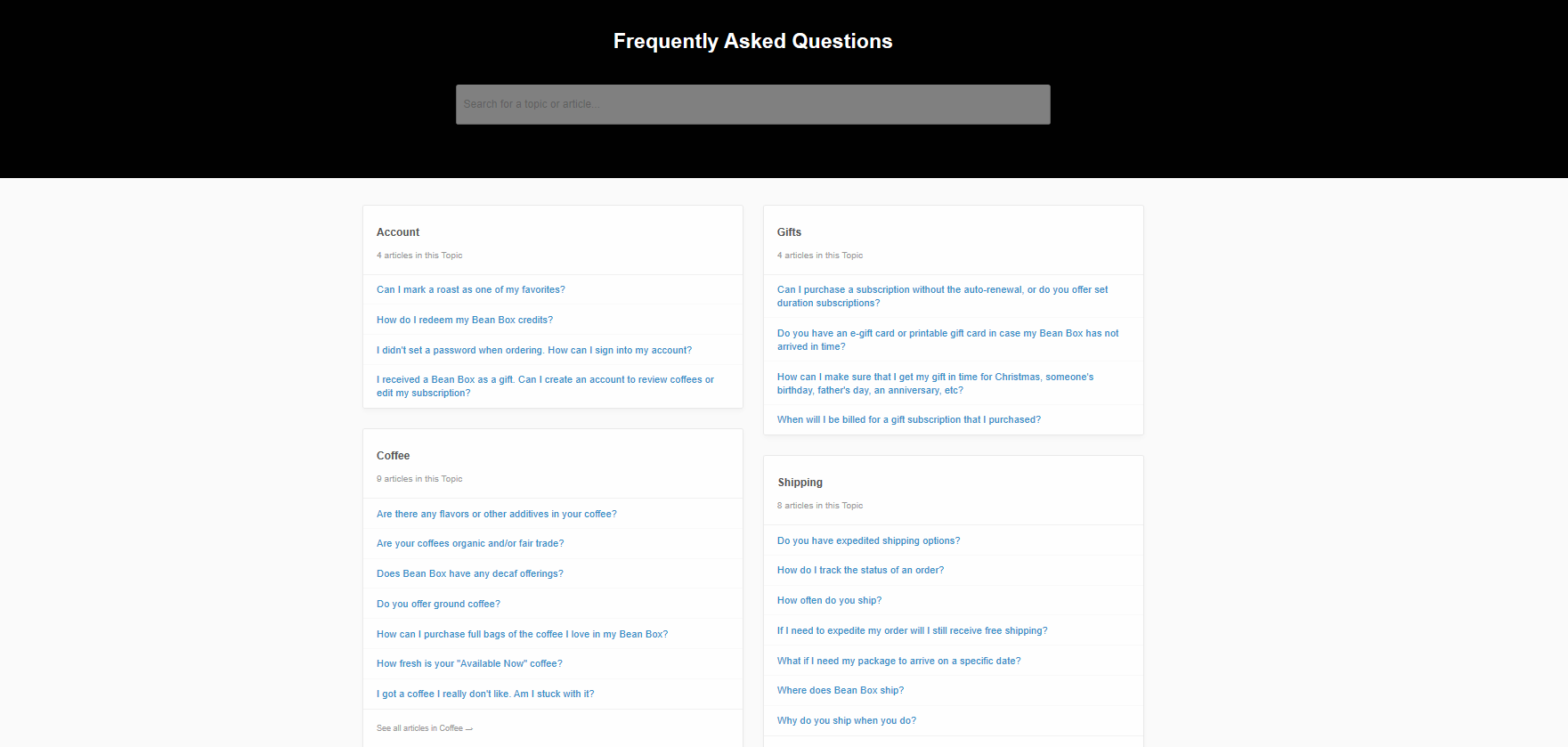 2. GOAT Shipping policy Templates
The GOAT website is where users can buy and sell sneakers. Its mission is to verify every pair of sneakers and ensure that they are authentic. GOAT has its unique shipping experience with the requirement for sellers to ship packages to GOAT warehouses before they get sent to buyers during their verification process. Also, the entire process in GOAT's FAQs is also explained clearly for the slower delivery times troubles. What is more, GOAT also provides a flat rate for shipping, based on where you live.
3. BONLOOK Shipping policy Templates
BONLOOK is a brand that designs, manufactures, and delivers fashionable eyewear. On its FAQs page, every detail about its international shipping, its shipping costs for different buys and orders are designed to provide and share in the easy-to-read chart listing forms.
4. Ernest Alexander Shipping policy Templates
Ernest Alexander is a Men's brand that provides viewers with easy-to-find shipping and returns page on their website. On its FAQs page, there are the shipping options, shipping cutoff times, and even ground shipping transit times utilizing a simple visual for clarity as well.
5. Your Super Shipping policy Templates
Your Super has the Superfood eCommerce brand that is designed to outline the domestic and international shipping costs and expected time frames in a clear way for customers to see. What is more, viewers can easily navigate to the FAQs page via a drop-down FAQ menu or searching for answers in the sidebar.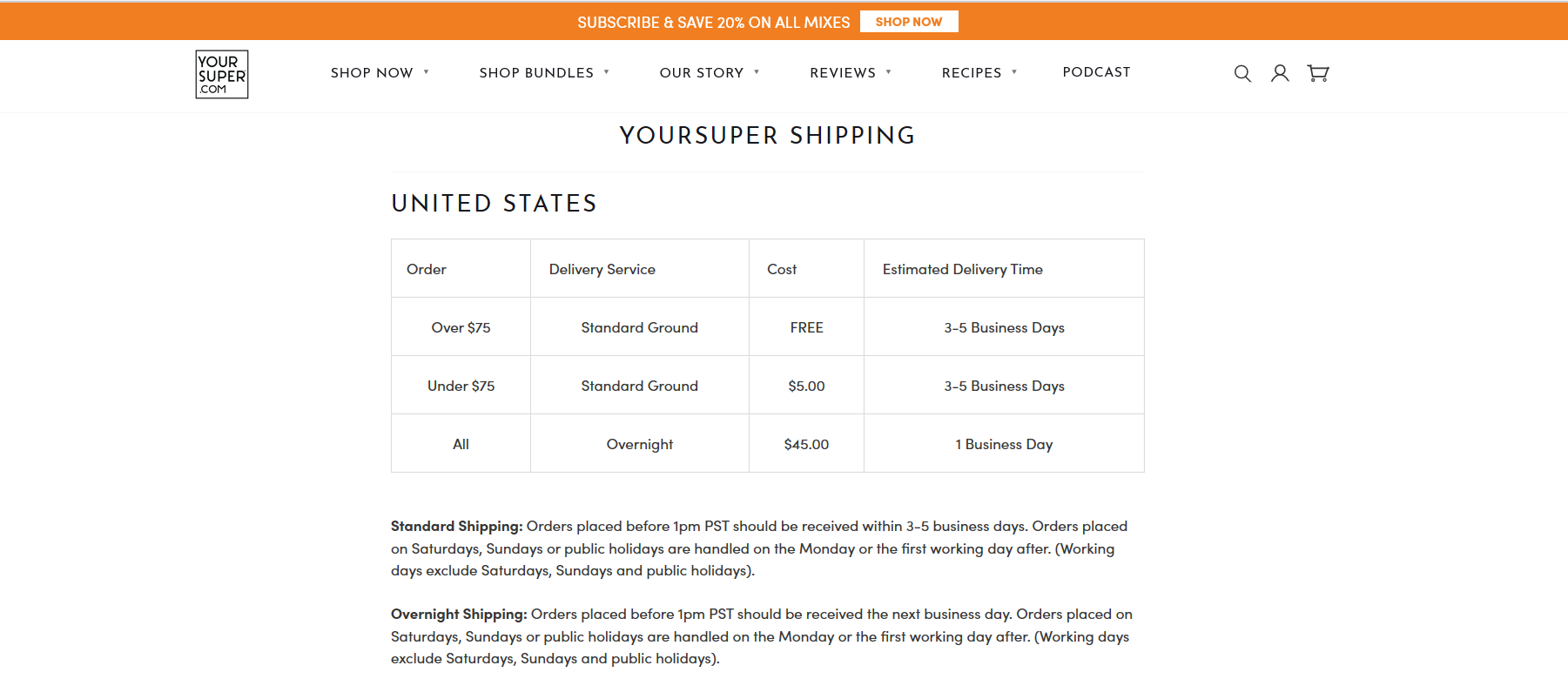 Shopify Shipping policy Templates Templates
On the whole, the one below is one template that I think can be applied on most Shipping Information Page Template:
Introduction: "At [enter you Shop Name], our goal is to provide you the best shipping options, no matter where you are. Our mission every day is to deliver to hundreds of customers across the world, and make sure that you deserve the most quality levels of responsiveness at any times"
Details: Write every details about your Domestic Shipping Policy, International Shipping Policy and also Returns Policy. Remember to include the information that refers to:

Shipment processing time
Shipping rates & delivery estimates
Shipment to P.O. boxes or APO/FPO addresses
Shipment confirmation & Order tracking
Customs, Duties and Taxes
Damages.
Then, you should focus on editing the time frame for order delivery, which should be divided into two parts:
Processing time: In this part, you should include your order verification, tailoring, quality check and packaging. For example: All orders should be sent to the manufacturer for dispatch no longer than 24 hours after the order is placed.
Shipping time: In this part, you should make it focus on the time that it takes to ship items from our warehouse to the destination. For example: In the U.S, the orders are usually shipped by e-packet, which is a US Postal Service product. When items have already been processed and left the warehouse, they will be transported between 7 and 14 days to arrive at their destination.
What to include when writing a Shipping policy?
Overall, you should make your shipping policy in the most concise way as possible. At the same time, it should be thorough in highlighting essential shipping information that you want your customers to notice such as every detail about the expected delivery times, shipping costs, shipping methods, payment information, and many more.
Shipping information
Prices and Methods
Your customers deserve to know the prices of their shipping service so that they can have a chance to review and calculate their total costs before deciding to buy. Also, you should care about displaying the shipping costs as it means a lot for international customers - those who are qualified for some advantages, like free shipping, for example.
Together with the prices, the method is what you need to inform your customers. You will be able to provide one or several shipping methods, so make sure that you have listed them out, and remember to include the expected delivery times for each.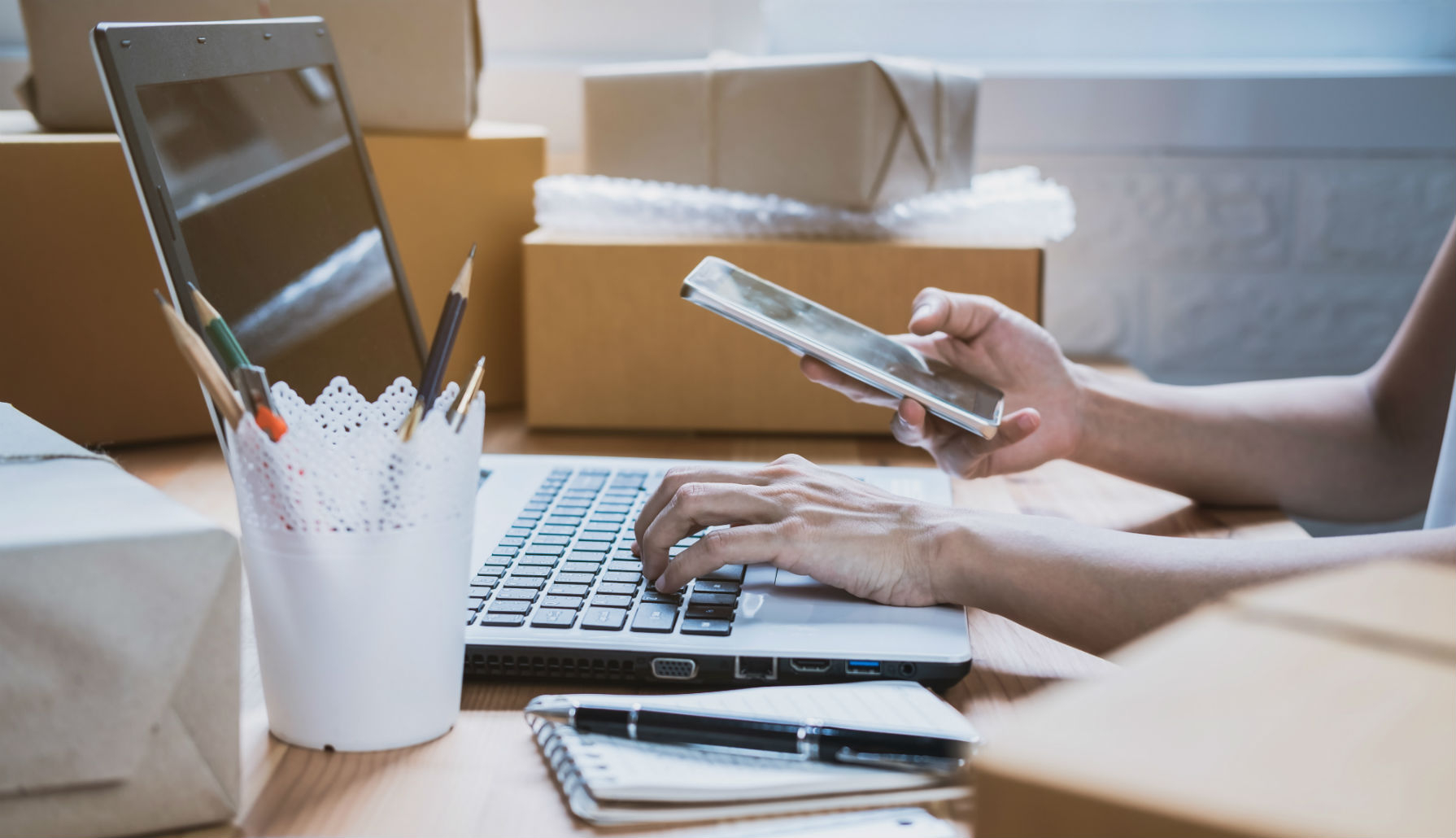 Delivery times
Delivery times is also an essential thing that a buyer should be informed to calculate the day to buy and receive your products. In order to inform this, you can build a simple table format, which has one column that showcases your different shipping methods, the other that presents the expected time frames.
Shipping conditions
If your package arrives on time, lucky you. However, it can under some circumstances like getting lost or becoming a delivery exception, which is mostly out of your control. In these cases, letting your customers know about their conditions is always a wise thing to do. As when there are some troubles with your shipping, your customers will be able to take control and actively get the contact information and directions to report missing or lost packages.
Insurance optional
When you sell one important product that costs a big amount of money, then insuring its deliveries to cover the cost of damage, theft, or misplacements if it is necessary. For some products that are relatively low in value, some people might hesitate to charge a premium for insurance. So, it's best for you to provide the optional Parcel insurance at checkout for customers to see so that you will not have to worry during your costly deliveries.
Returns and Refund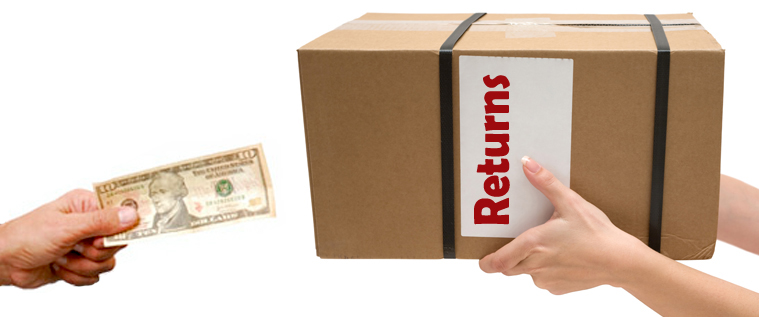 Returning is inevitable, and refunding is often concerned by customers before they decided to make an order. So, as online store owners, you should start showing out your return and exchange policy on the same page as the shipping policy so that your buyers will see some details that they care about. For example, how long it takes to process a return. Ideally, consider presenting your return periods in the form of a standard table chart to inform your customers as clear as possible about your policy.
Conclusion
On the whole, it is crucial to have your shipping policy written and ready to publish before launching any online store on Shopify as a clear Shipping policy is a best practice for all eCommerce businesses. As well-built and easy-to-understand shipping policy can really help in informing customers and helping merchants build their brand loyalty.
The article above is all I want you to know about Shipping policy and Inspiring Shipping policy template for your Shopify store. I really hope this can help you with running your business on Shopify. In case there is something that you want to know clearer, just inform us. We are always willing to help you.
Related Posts: