You can try a paid theme to see how it will look like in your store, with your products, brand colors, and style, before you decided to make the commitment to buy that theme. You can make some changes by using the theme editor function when you preview a theme. All the changes you have made will be automatically saved once you purchase that theme. To help you to make the right decision, Shopify allows you to preview up to 19 themes to compare the differences between themes before decided to make a purchase.
Below is the tutorial which includes various steps that I have prepared for you on how to try a paid theme in your store on Desktop.
How to try a paid theme in your store
Step 1: Login your store account
Go to this link and login in your Shopify account.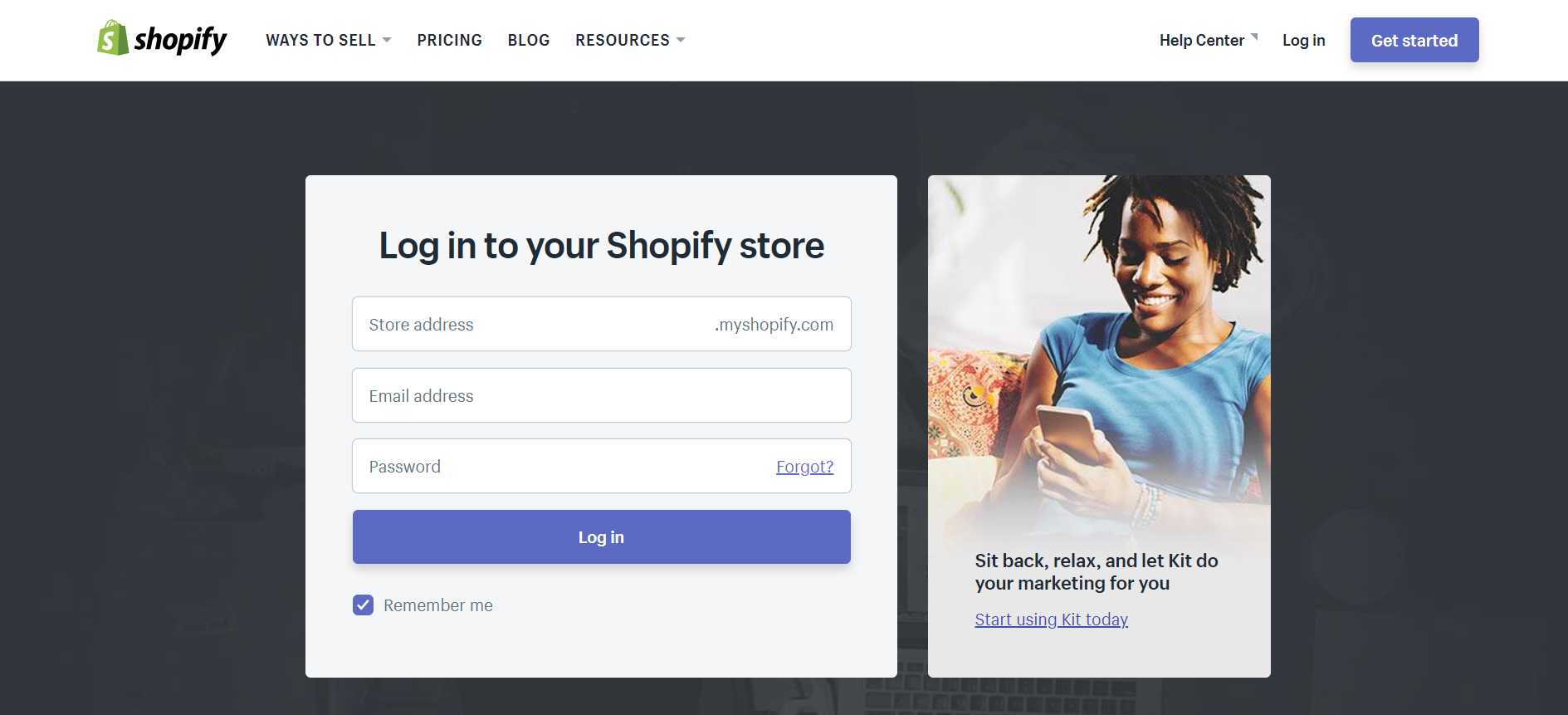 Step 2: Click Online Store
Next, to browse more themes available, you click on the Online Store section.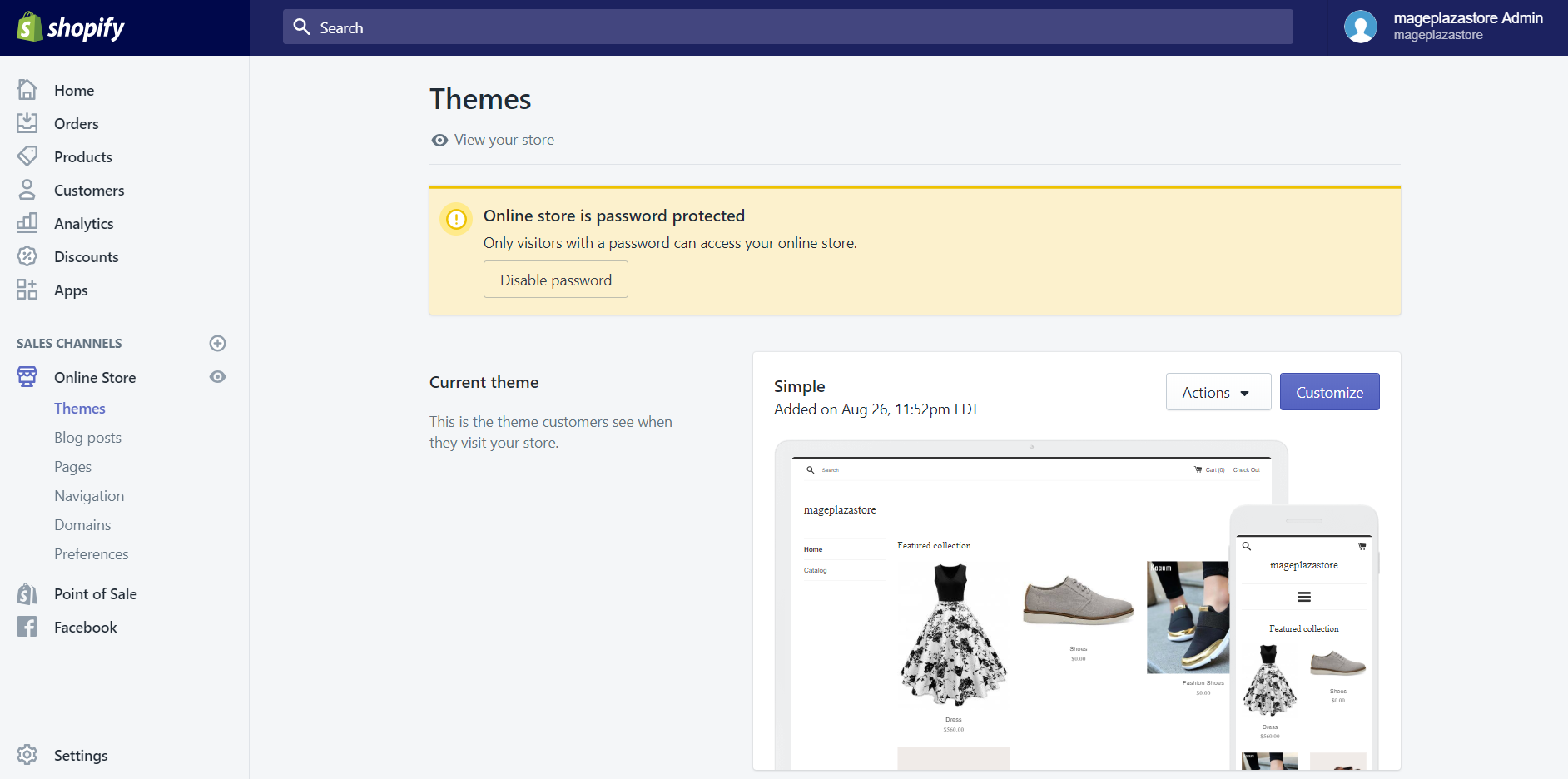 Step 3: Click Visit Theme Store
Afterward, scroll down, and you will see the Shopify Theme Store section which is in the More themes area. Click Visit Theme Store to view more themes.

Step 4: Try theme
Choose a specify theme by click on the name of it. A new tap which includes all the details about this theme will appear. Click Try theme to preview what your store will look like in this theme.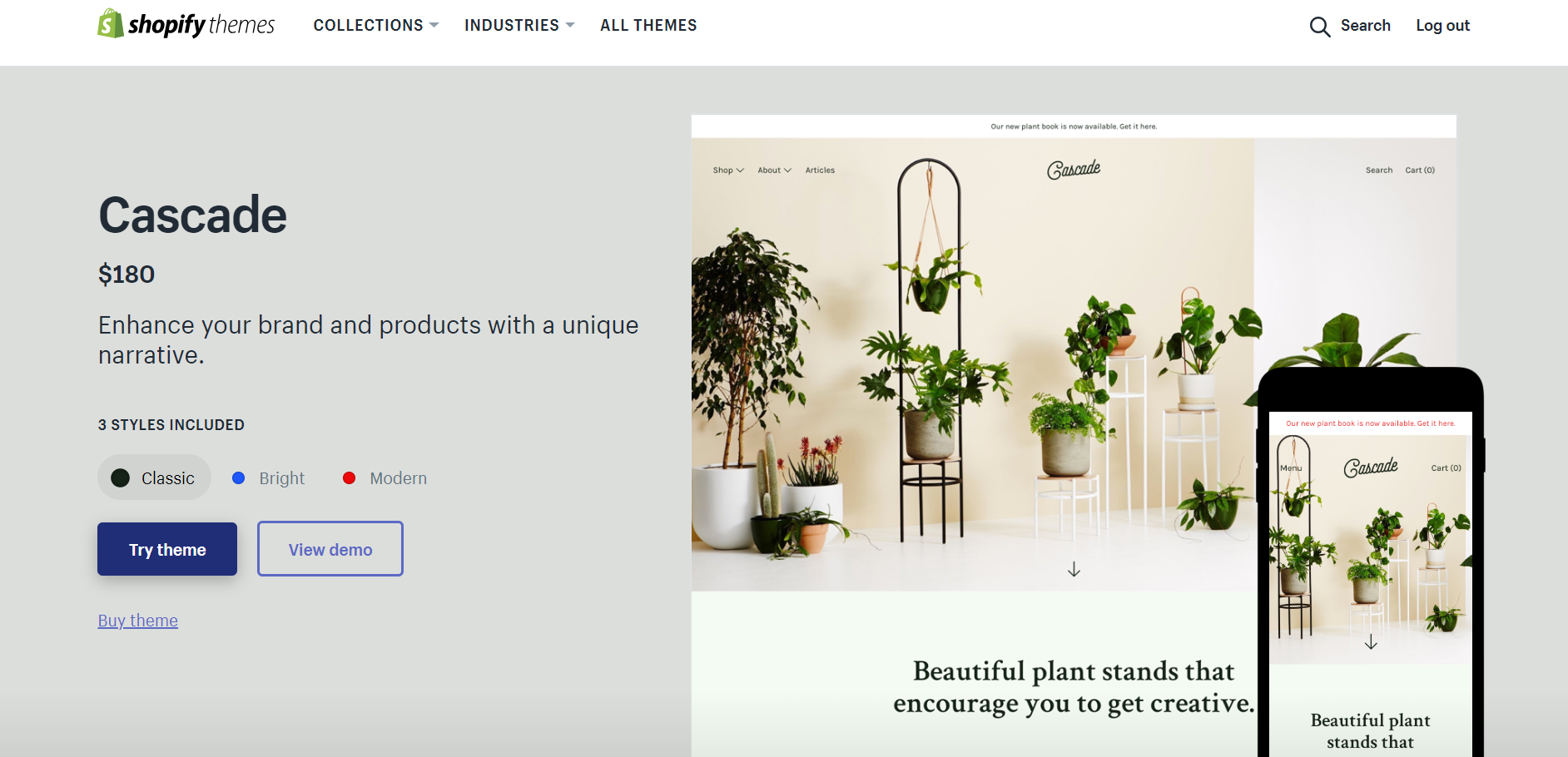 Step 5: Use Toolbar
At the bottom of the page, there is a toolbar. On the right-hand side of that toolbar, there will be their options for you to choose, namely Close preview, Buy theme, and Customize theme.

Step 6: Click Close preview
If you click the Close preview button, the theme preview will be canceled.
Step 7: Buy theme
If you want to buy that theme, you can click the Buy theme button. Once you click that button, a new tap named Add credit card will appear. In this page, you will have to enter some information about your credit card such as the card number, expires, CVV, and so on. This details will help your paying process become much easier.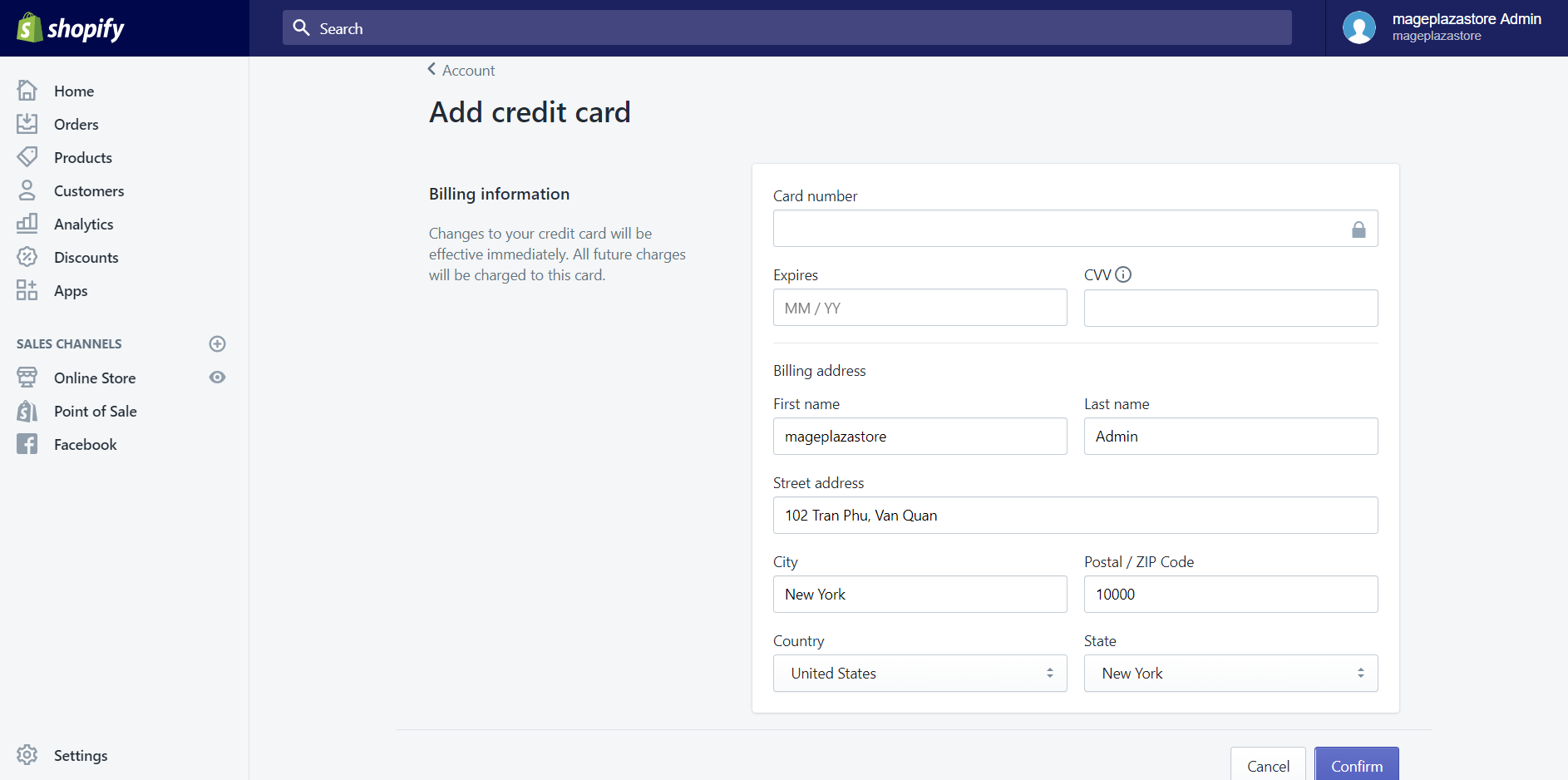 Step 8: Customize theme
When you click at Customize theme, you will be able to modify the Sections and the Theme settings of your store such as Featured collections, Typography, or Colors using the theme editor.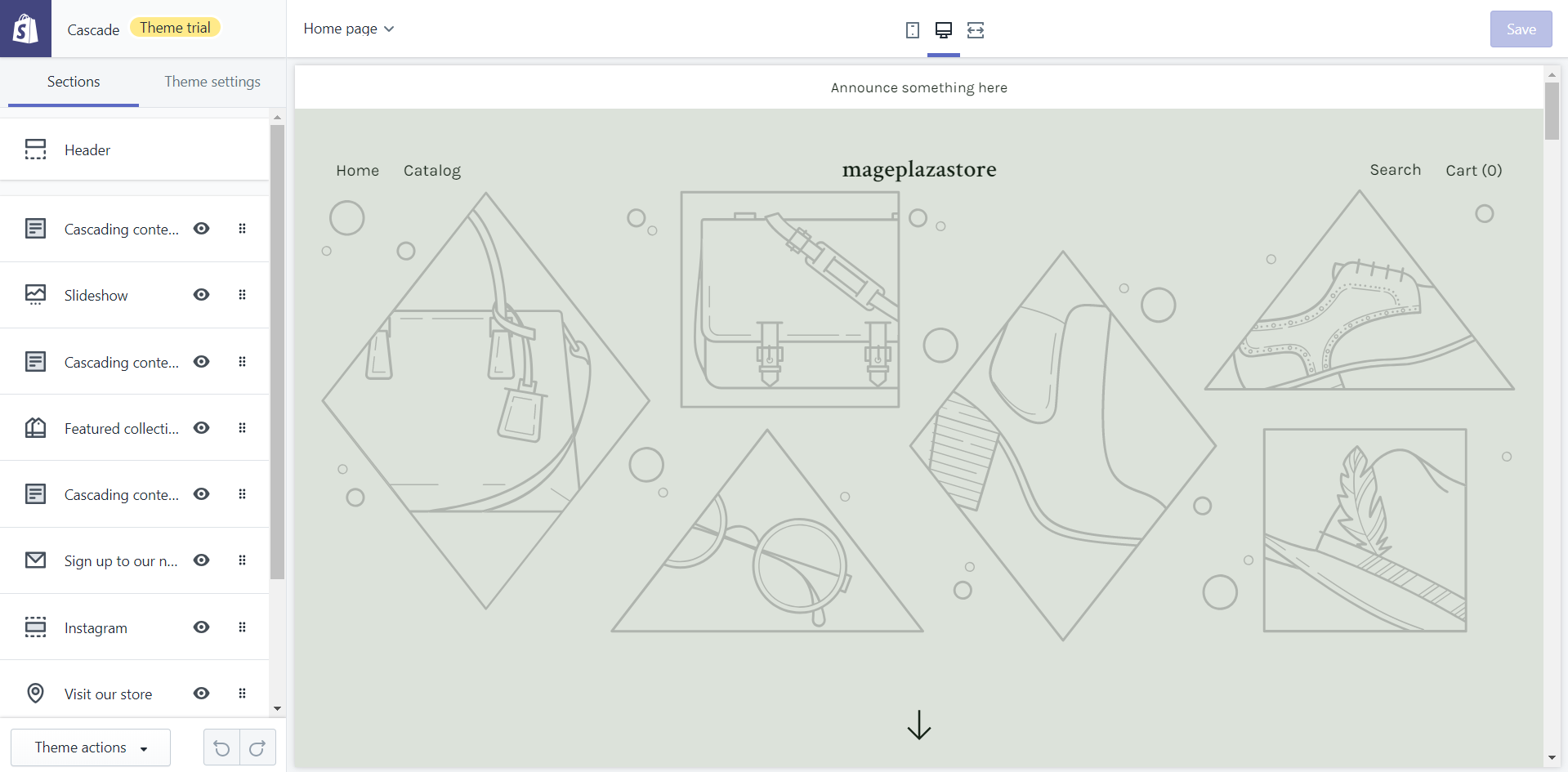 Step 9: View paid theme
The paid theme will be automatically added to the Themes page of your Shopify admin page whether you choose to buy that theme or not. The paid themes which you are trying will be labeled as Theme trial. You can view all the themes in the More themes area.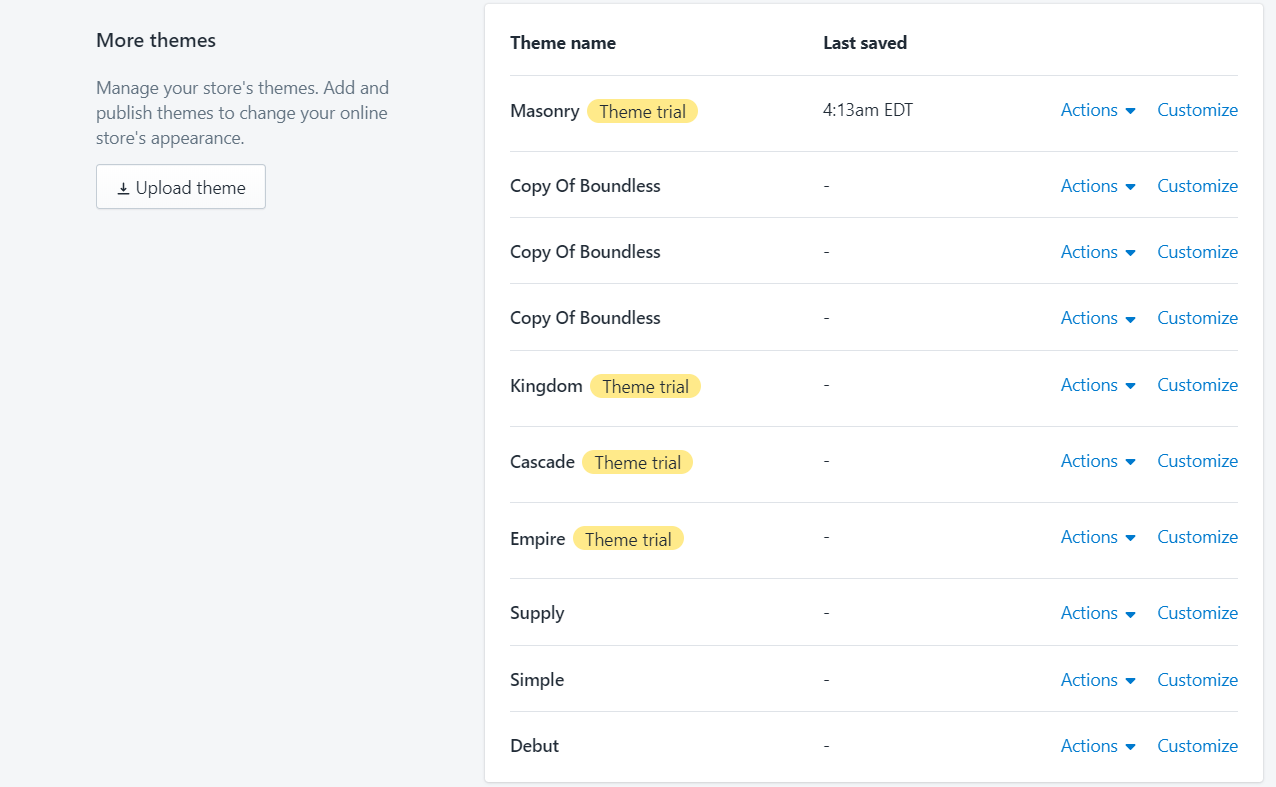 Learn more: What shopify theme is being used
Conclusion
Above is the step-by-step instruction about how to try a paid theme in your store on Shopify. I hope that the above steps will help you and your crew to find the right theme for your Shopify store.
Related Posts: