Sharing product on social media is huge. Besides improving SEO on your store, you can use social media as an approach to the customers and promote your online shop. By opening social media accounts for your business, not only can you increase the traffic to your store but also spread out your goods to more potential consumers. There are buttons on the product pages as well as the blog posts on the online shop that the owners and their customers can use to share information on their social media. In addition, you can sell your goods on Facebook by using Facebook Sales Channel and likewise for Instagram and Pinterest.
Be noted that if you want to complete this action, your store can't be protected by password and you need to authorize the Share on Facebook app first. It also means that you can select when which and what to post on your account. If you want to know more about this option, follow this writing to get the instruction of how to share a product on Shopify.
Step 1: Go to Products
Log-in to your account on Shopify and head to Products which stays below the Orders and next to the tag symbol.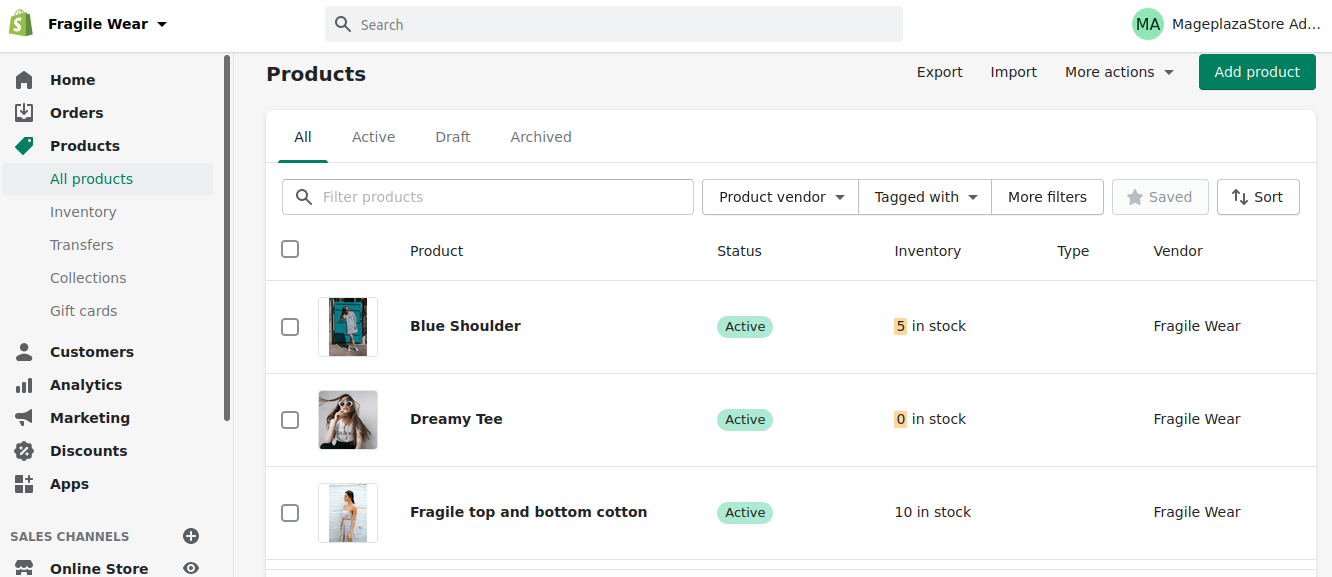 Step 2: Click Share on Facebook
Pick a product that you want from the list of All products and press on its name to open it. It will direct to the detailed page of the item then you will see the Promote option at the top of the page, right below the product's title. Click on it and choose Share on Facebook to move on to the next step. For example, the picture below shows you what it will look like if I want to share a product called Dress on my Facebook wall.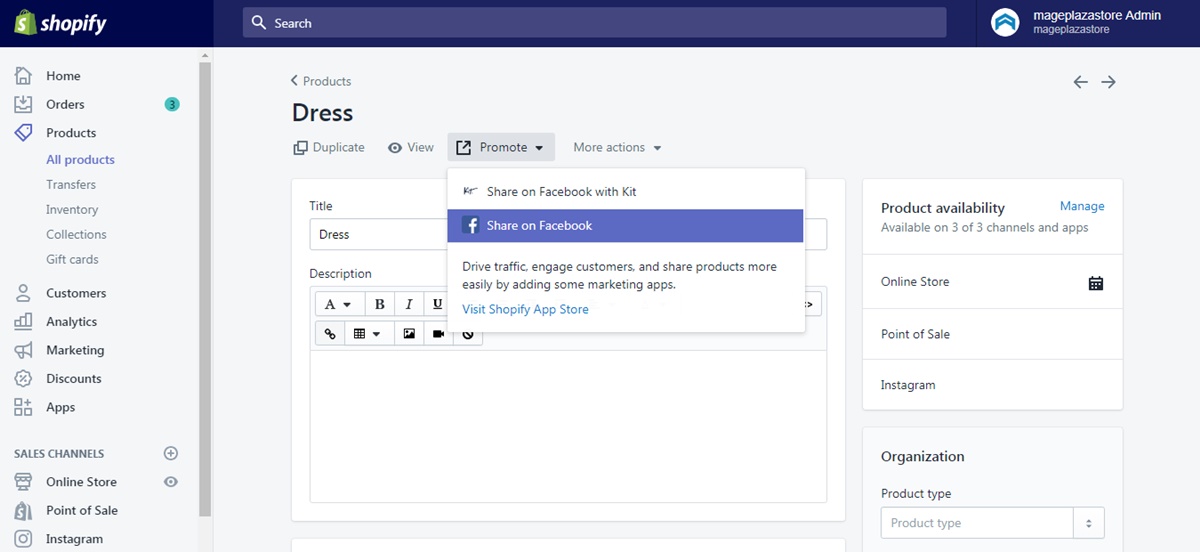 Step 3: Select an account
Another dialog box will appear on your screen which named Connect your Facebook account. There is a short description of the advantages of this option and two buttons under it. Press on the Connect to Facebook button and choose the account that you want to link with your online store.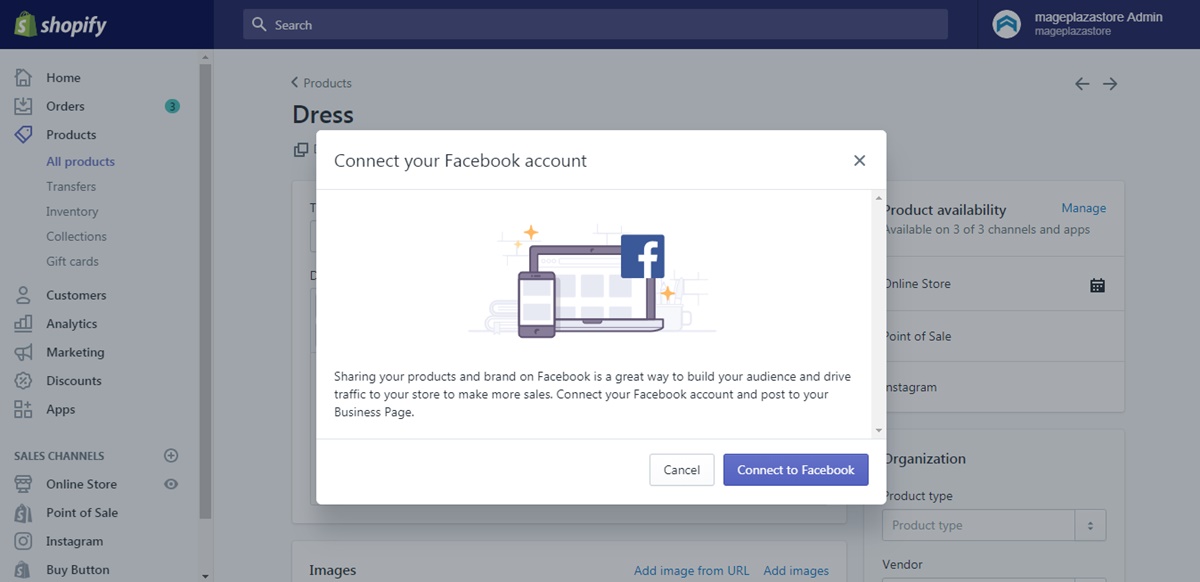 Step 4: Add a message
If you have already used social media, you knew that you can add your feelings, ideas when you share something on your wall. Similarly, you can enter a message to promote your product or anything you want to attract the customers.
Step 5: Choose Share on Facebook
If you are satisfied with your content, select Share on Facebook again to confirm your selection and end the action.
Conclusion
In brief, I have given you the guideline of how to share a product on Shopify. This is a simple but important process that might help you to improve your brand. Moreover, it will not take much of your time to practice these steps then I hope you can spend time in it and earn some benefits.
Related Posts: