In this post, we're going to discuss about creating collections for products that need a tax override. Even though most taxes are automatically calculated on Shopify, store owners could have full control over how much tax is charged for a certain product by overriding tax rates. This can also be done to specify the special tax rates for particular shipping destinations or for tax-exempt customers.
If you want to set a particular product to be exempt from sales tax, you need to first group those products in a collection. This article would show you how to create a collection for products that need a tax override on Shopify.
Step 1: Visit Products, then go to Collections
After logging in your Shopify admin, click the Products session, and then continue clicking the Collections field.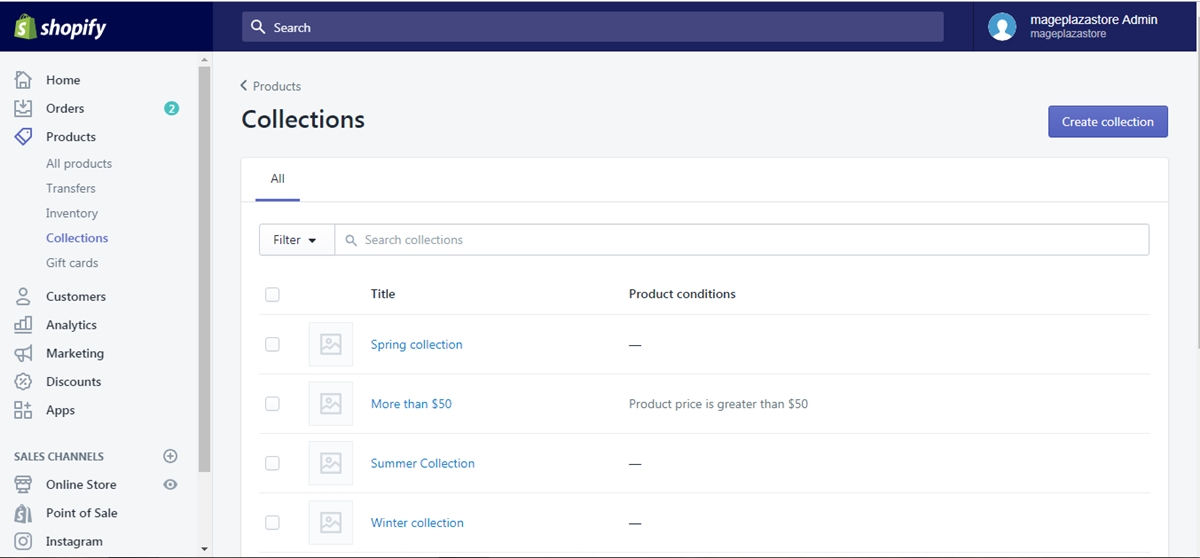 Step 2: Click the Create collection button, and enter its title
In Collections, click the Create collection button. A new window will appear, where you are required to type in the title and description (if necessary) of the collection you just created.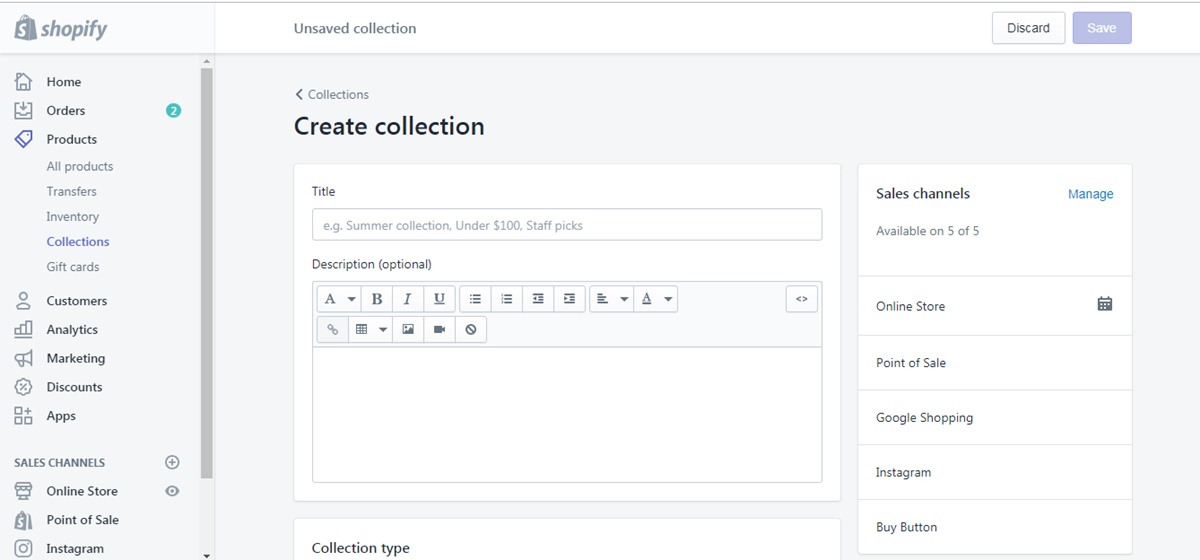 Step 3: (Optional) Click Manage
If you find the need to hide your collection from any of your store's sales channels, then in the Sales channels section on the right, click Manage.
A pop-up window will appear. Check/uncheck the checkbox next to the name of a sales channel to make the collection visible or not to this sales channel.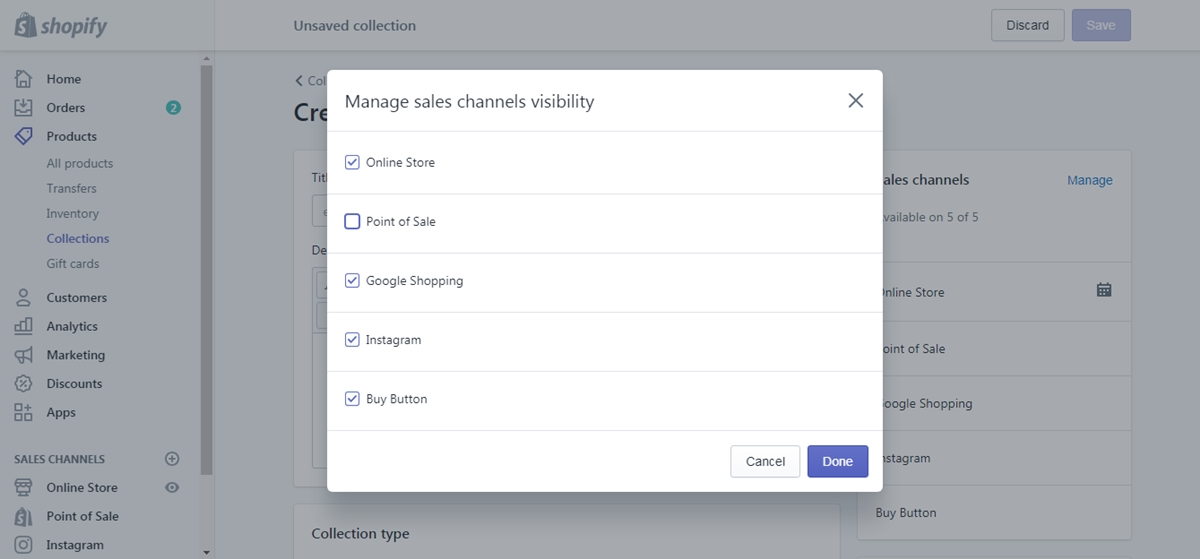 Step 4: Click Save
When you are done, click the Save button
Conclusions
Those are the few steps it takes to create collections for products that need a tax override on Shopify. I hope you find it of great help.