In the previous posts, I have shared with you two options for you to add a theme for your Shopify admin which are using a .zip file and use a free theme. Besides the two ways above, you can also buy a theme from the Shopify Theme Store. When purchasing a paid theme, you will need to pay for it before you can publish it to your store. But you can always experience that theme before really buying it.
Here are some step to support you when purchasing a theme from the Shopify Theme Store on Shopify
How to buy a paid theme from the Shopify Theme Store
Step 1: Login
Go to this link and login in your Shopify account.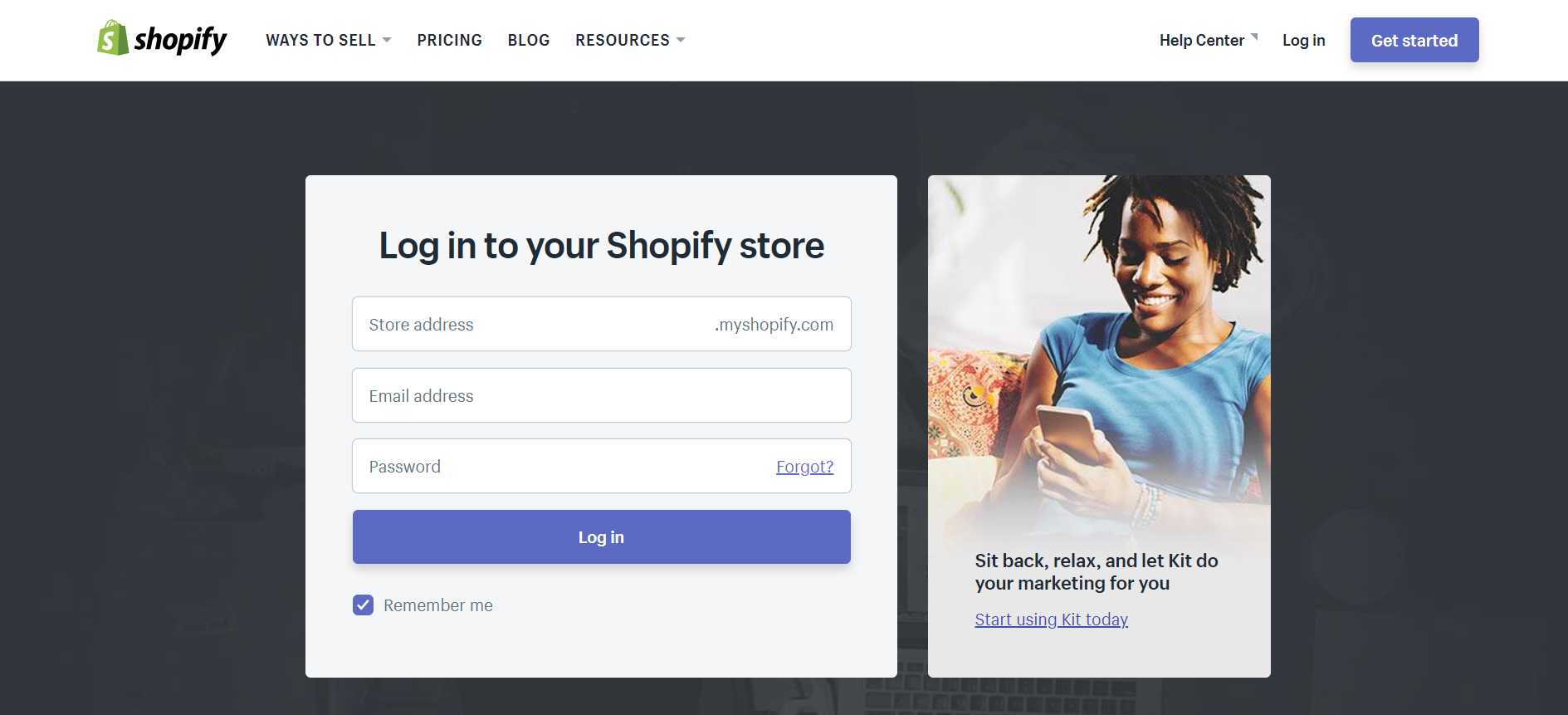 Step 2: Click Online Store
Next, to browse more themes available, you click on the Online Store section.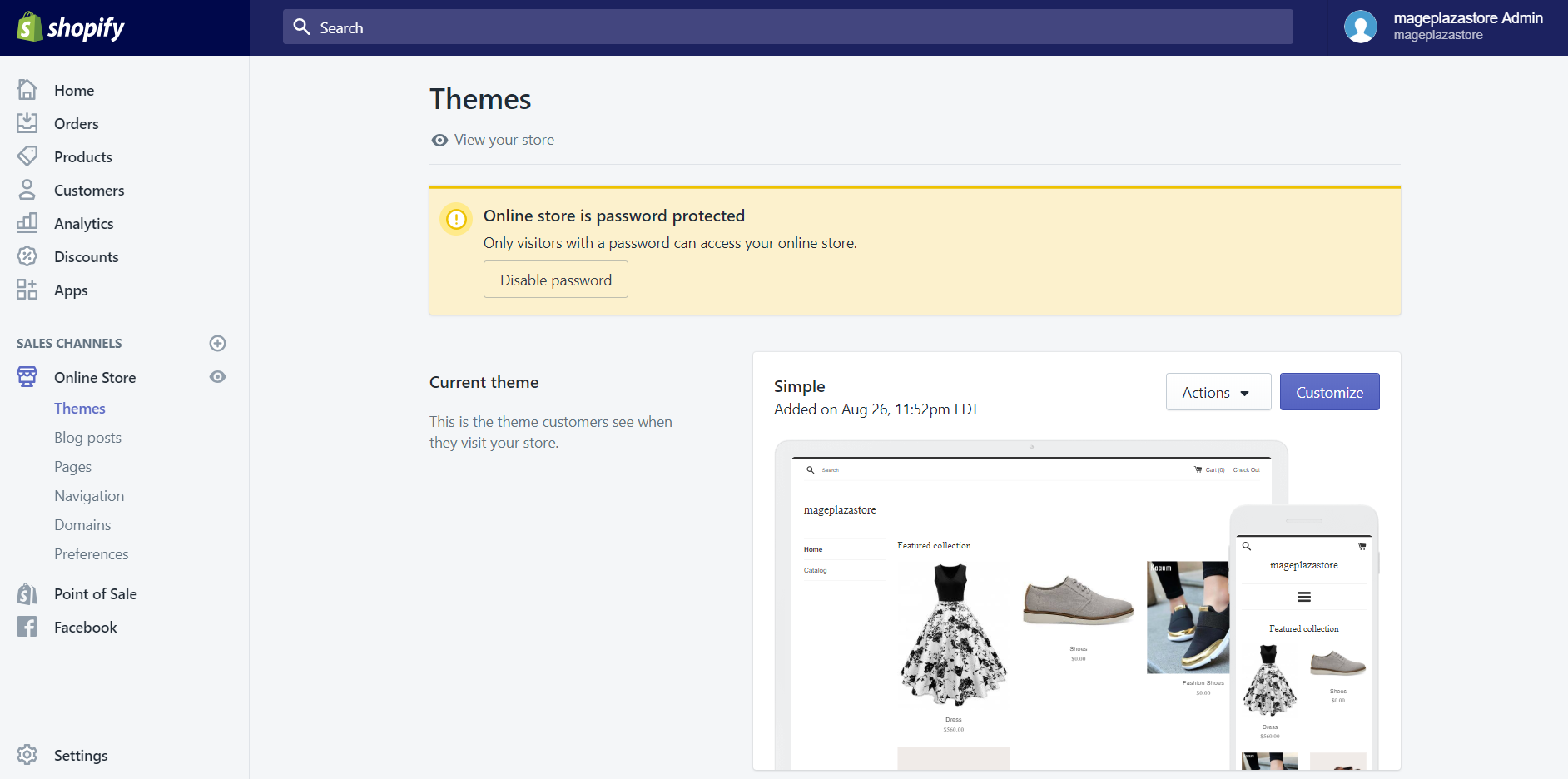 Step 3: Click Visit Theme Store
Afterward, scroll down, and you will see the Shopify Theme Store section which is in the More themes area. Click Visit Theme Store to view more themes.

Step 4: Find theme
In the Shopify themes page, you will have many ways to find the perfect theme for your online store.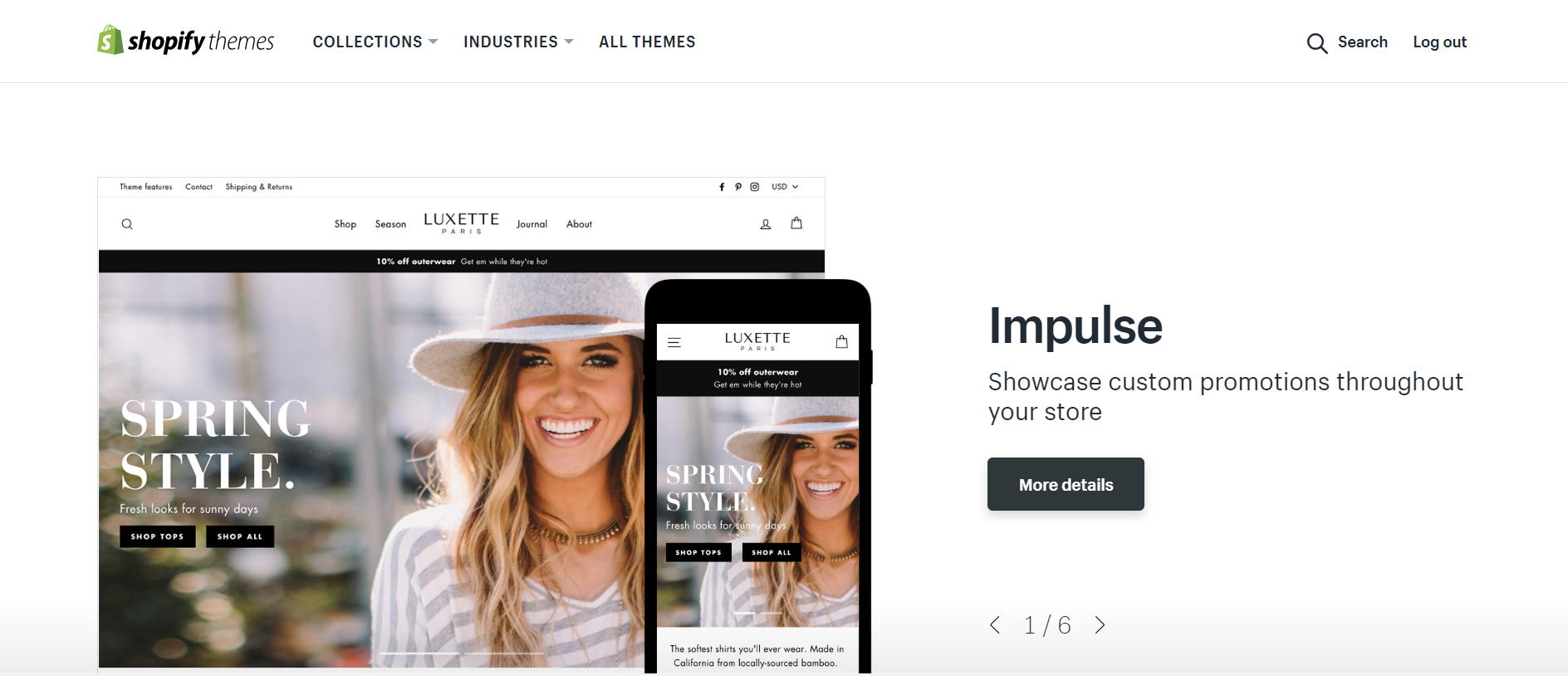 Step 5: View theme collections
By moving your computer's mouse to the word COLLECTIONS you will see various themes collections such as Trending this week, Fun and lively, or Minimalist style. You can click on each collection to view all the themes include in it.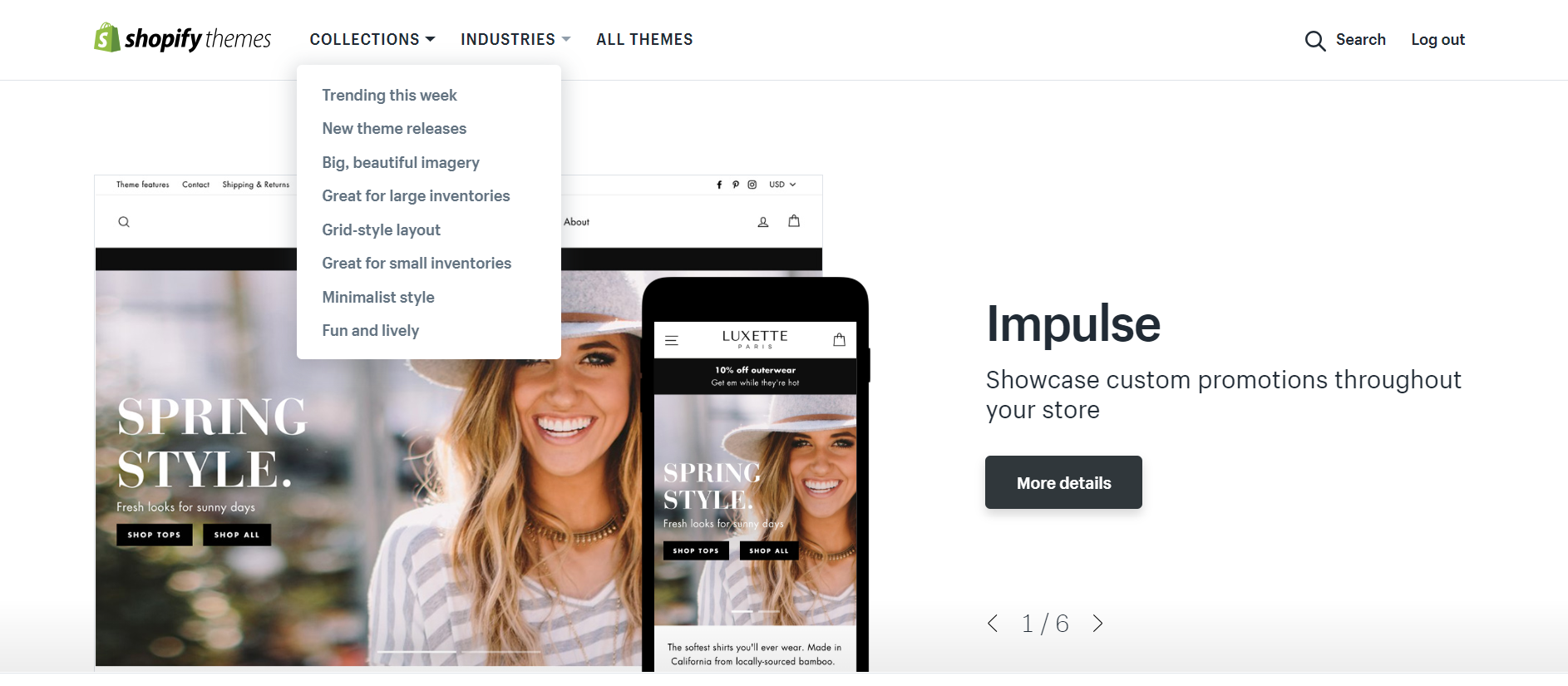 Step 6: View theme by Industries
Or you can move your computer's mouse to the word INDUSTRIES to view all the themes which are browsed by industry.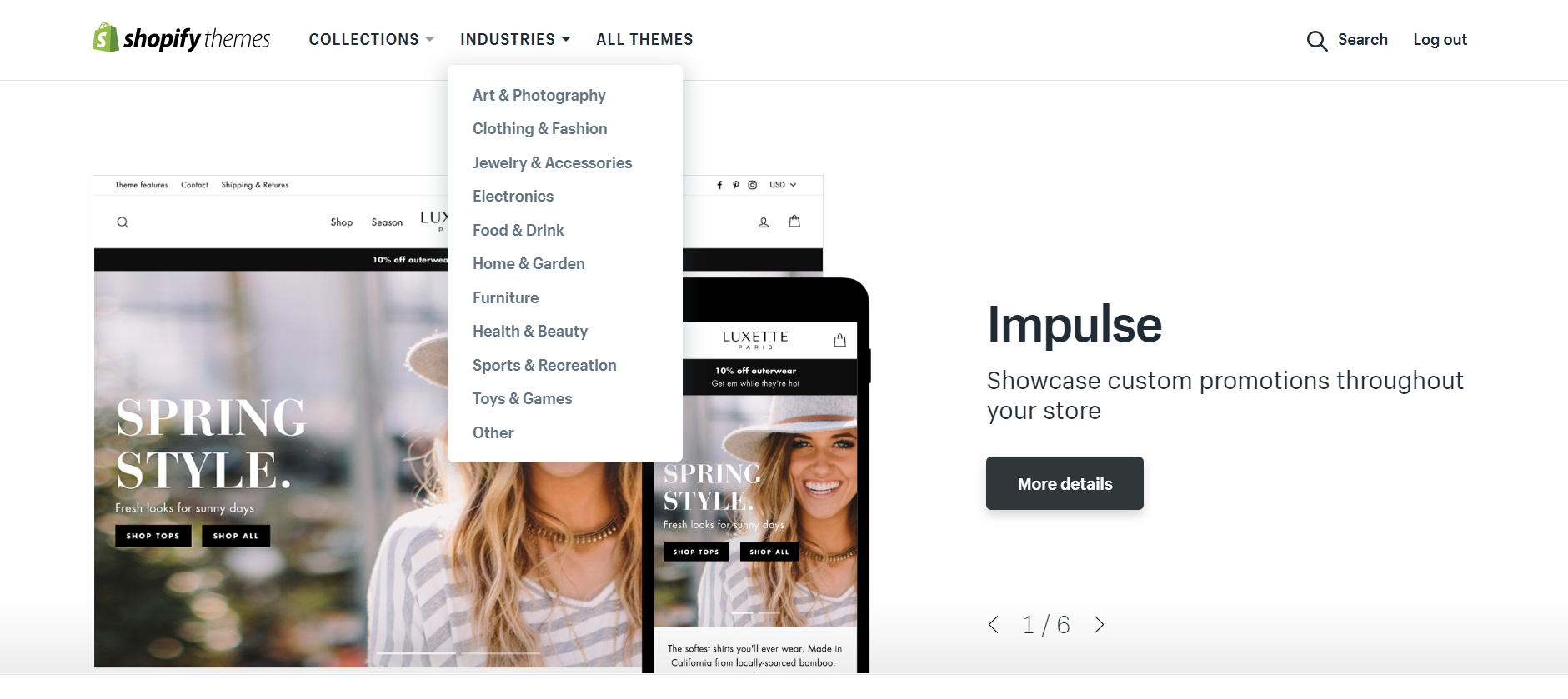 Step 7: Search theme
If you have already know the theme that you are looking for, you can click on the Search button on the right-hand side of your screen. When a search bar appears, you can enter some details of that themes to find it.

Step 8: Use Filter bar to filter theme
You can narrow your search down even further by using the filter bar on the left side of your computer screen.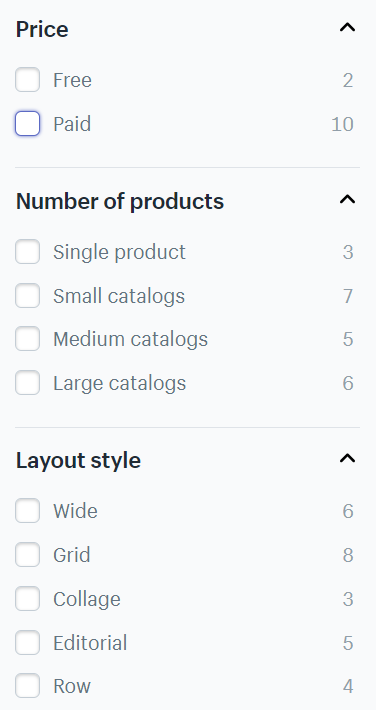 Step 9: View theme details
Once you have found the suitable theme, you can click on the name of it to view its details. In the theme's details screen, you can see the different features layout by click on View demo, or you can click Try theme to preview what your store will look like in this theme. You can also click the Buy theme button to purchase it if you feel that this is the one.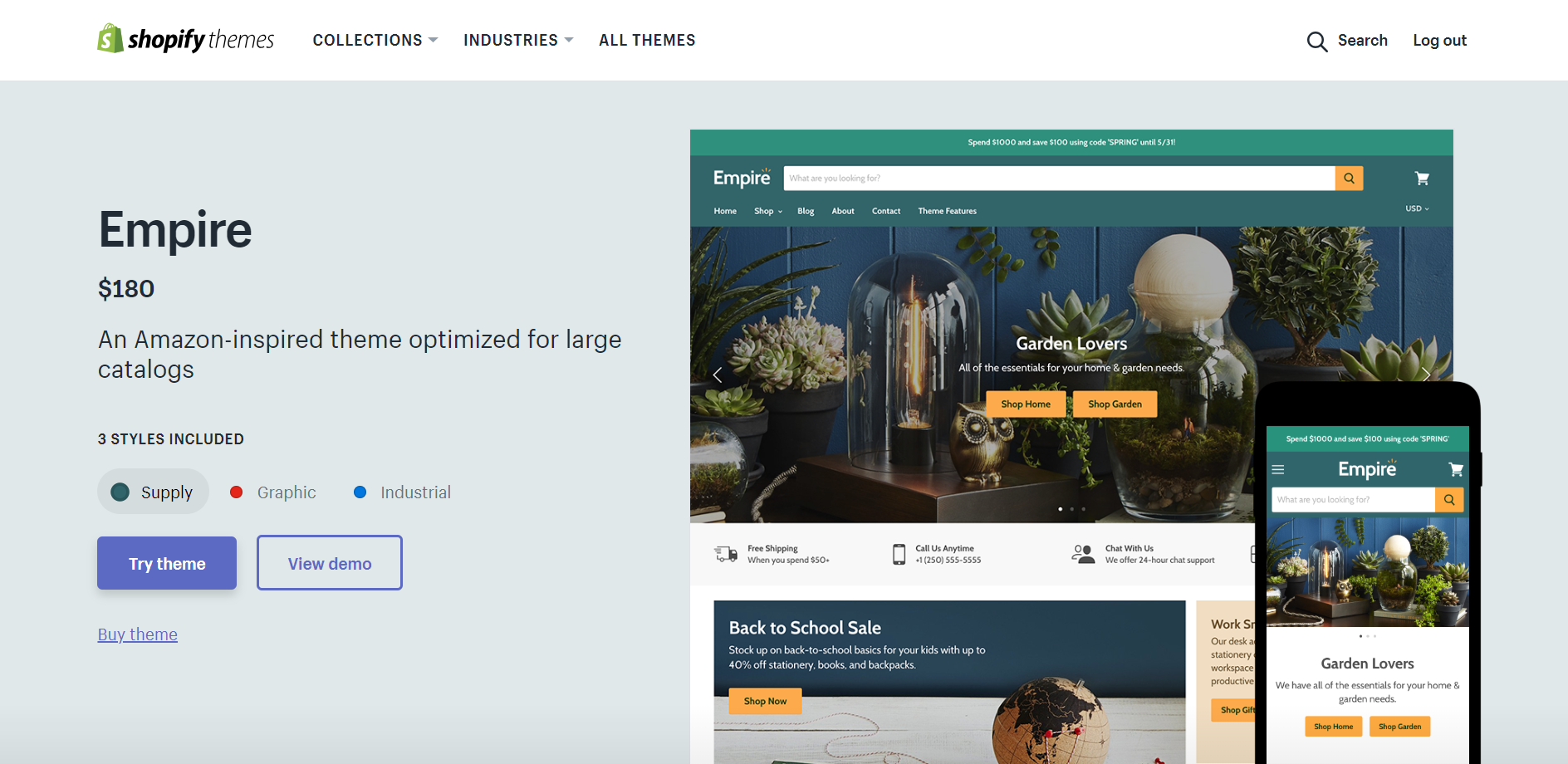 Step 10: View theme information
Right below is the name of the firm who design this theme. You can view their documentation, website or contact them if you need any support.

Step 11: View other stores use the theme
Also, in this page, when scrolling down, you can also see the stores which are using this theme.

Step 12: View Review about theme
And near the end of the page, you can read the reviews of other shop owners to consider whether you should apply this theme or not.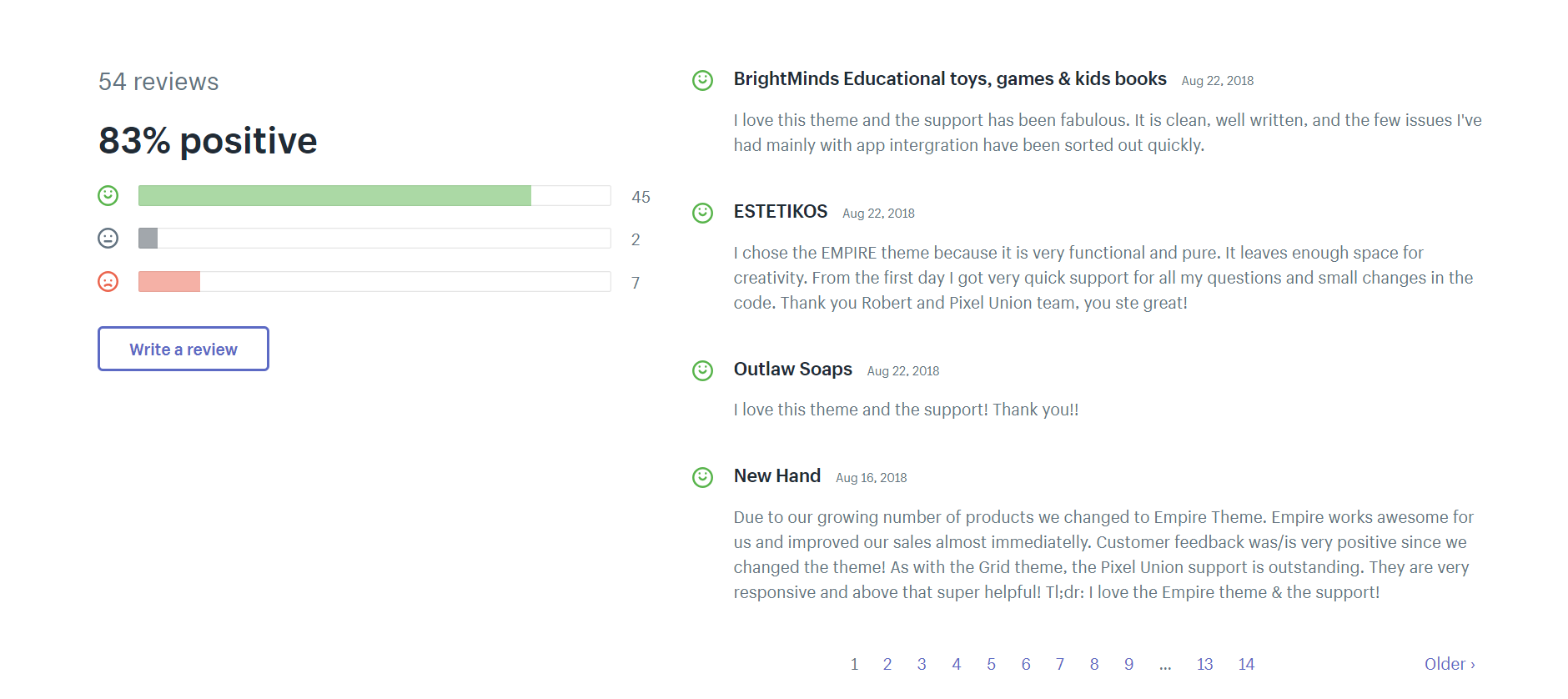 Learn more: What shopify theme is that
Conclusion
Through all the steps above, I have provided for you the basic things about how to buy a theme from the Shopify Theme Store on Shopify. I hope that after reading this, you will know the steps to buy a theme for your store and can apply these steps in reality.
Related Posts: