If you are selling goods on the website, you will encounter many times when you need to hide your products in Shopify Store. This is because if you don't control the product visibility well, especially when your product is sold out or when your product is no longer in business, your customers who cannot buy the products might feel disappointed and find another store.
However, instead of hiding items, many shop owners still choose to delete the product when they are out of stock or temporarily hide that product page or redirect this page to the website homepage. These methods may sound reasonable, very simple and quickly make the website neat and clean but they can create a bad experience when customers visit the website and affect the SEO and driving website traffic.
Hence, in this writing, I would like to guide you on how to hide one or all products in Shopify store. This method ensures your store can avoid the above problems and generate successfully.
Related Posts:
How to hide a product on Shopify
If you only need to hide one product, you can follow these steps to do it quickly and effectively.
Step 1: Tap on the product name
First of all, make sure that you have already logged in to your Shopify account. Afterward, look at the menu on the left hand of the page. You will catch sight of a button named Products. Don't hesitate to tap on it instantly. There are lots of products displayed. Choose the one you expect to hide it by clicking on its name.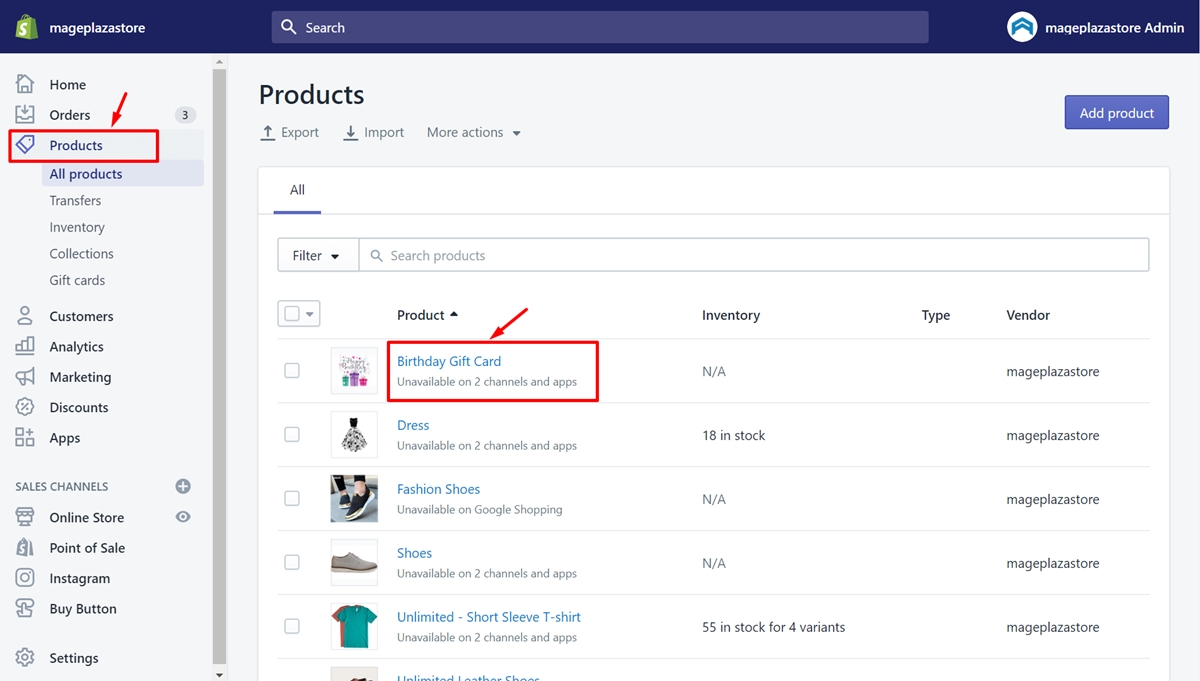 Step 2: Select product Manage
You will direct to a new page presenting information about the product you've chosen. Take a look at the Product availability section and select Manage.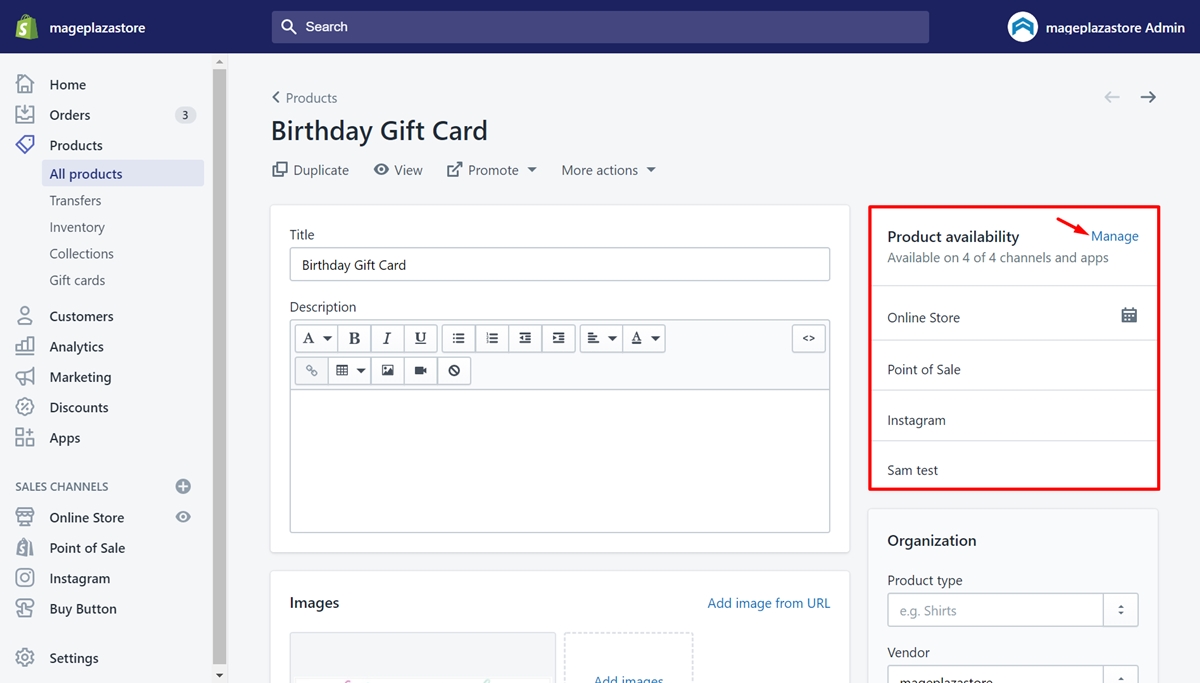 Step 3: Uncheck all the checkboxes
A dialog called Manage Sale Channel Visibility will be shown up. To hide a product on every channel and app you have already posted it, you just need to uncheck all the checkboxes. View the illustrated image below as an example.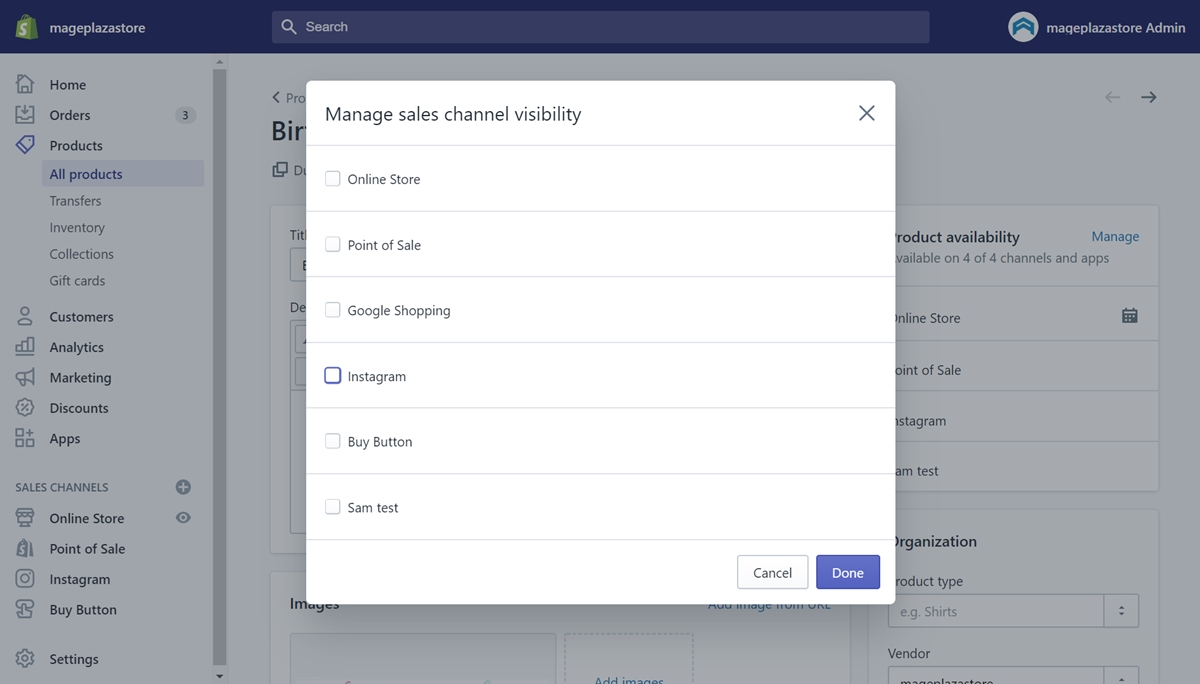 Step 4: Click Done to hide product
Then, to confirm all the changes you've made, click the Done button.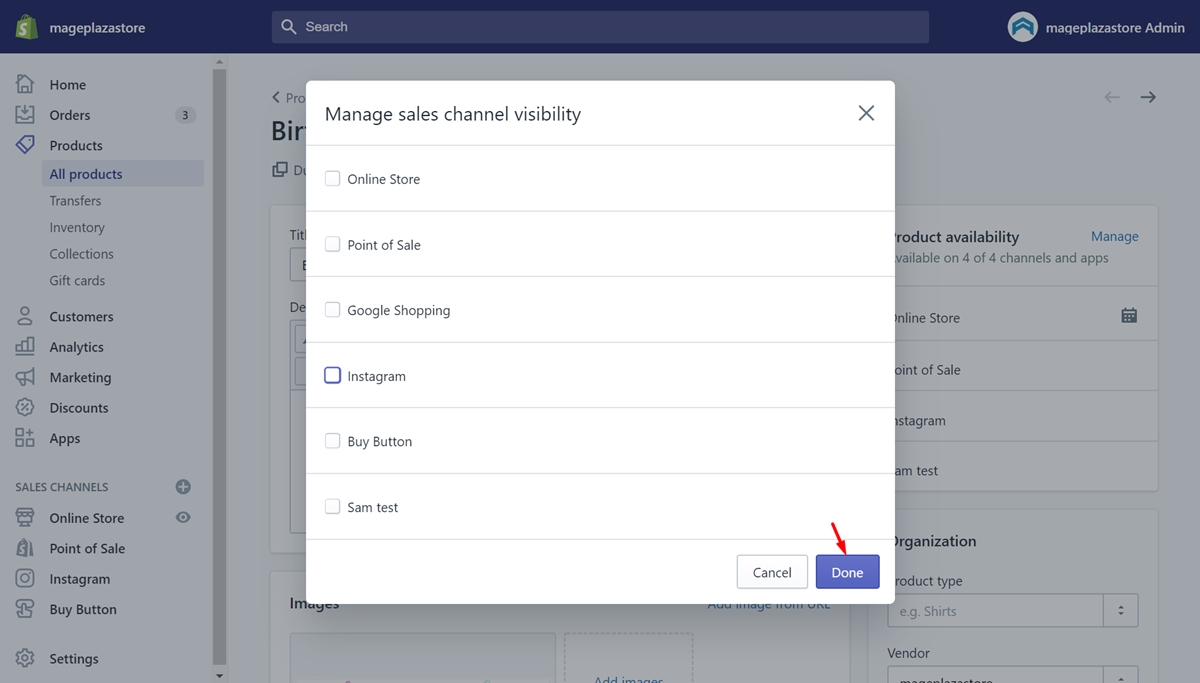 Step 5: Tap on Save setting
Finally, you will see a callout to notice you that there are unsaved changes on the product information page. Tap on Save to finish.
You will see a notification that Product saved. To ensure that you have carried out completely, take a view at the Product availability section. If under it, there is a sentence informing the product is available on 0 of 0 channels and apps, you have hidden a product successfully.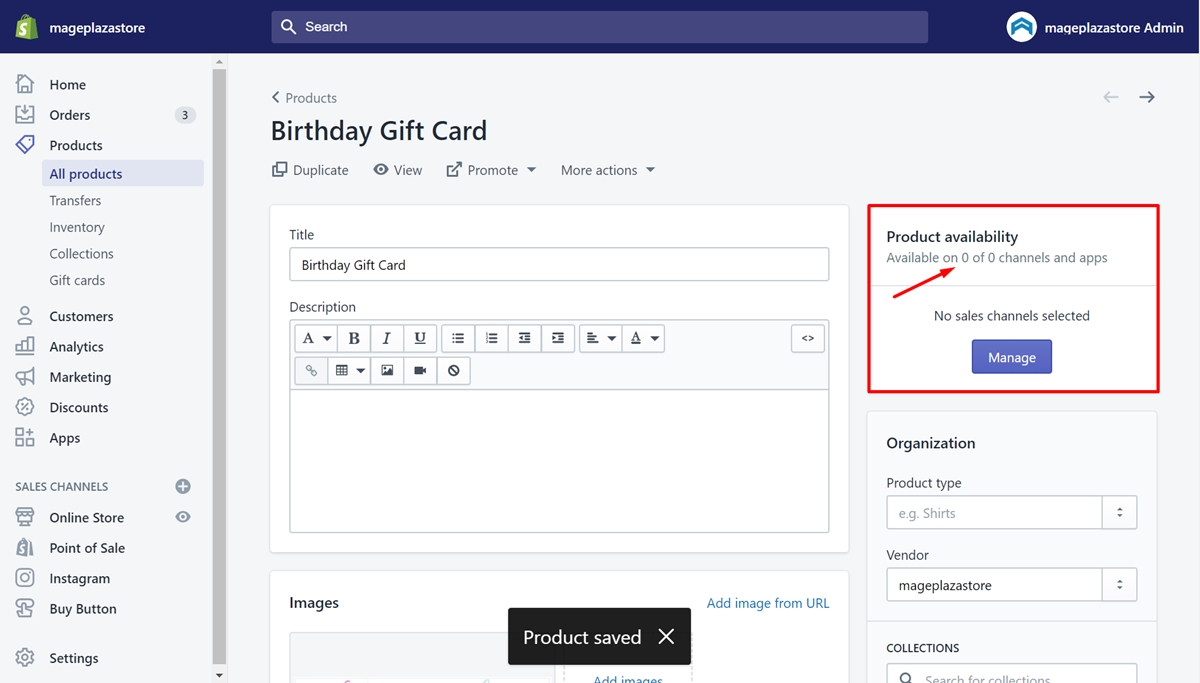 Hide All Products on Shopify
In this section, you can take these steps to hide some or all products from your online store on Shopify. By following simple actions, you can have it all done. Let's check it out.
Step 1: Tap on the checkbox
You must be in the Product section now. What you need to do is check on the checkbox of the products you want it to be hidden. There are two ways for you to carry out. One is you can check one by one manually. This will be reasonable if you expect to hide some products.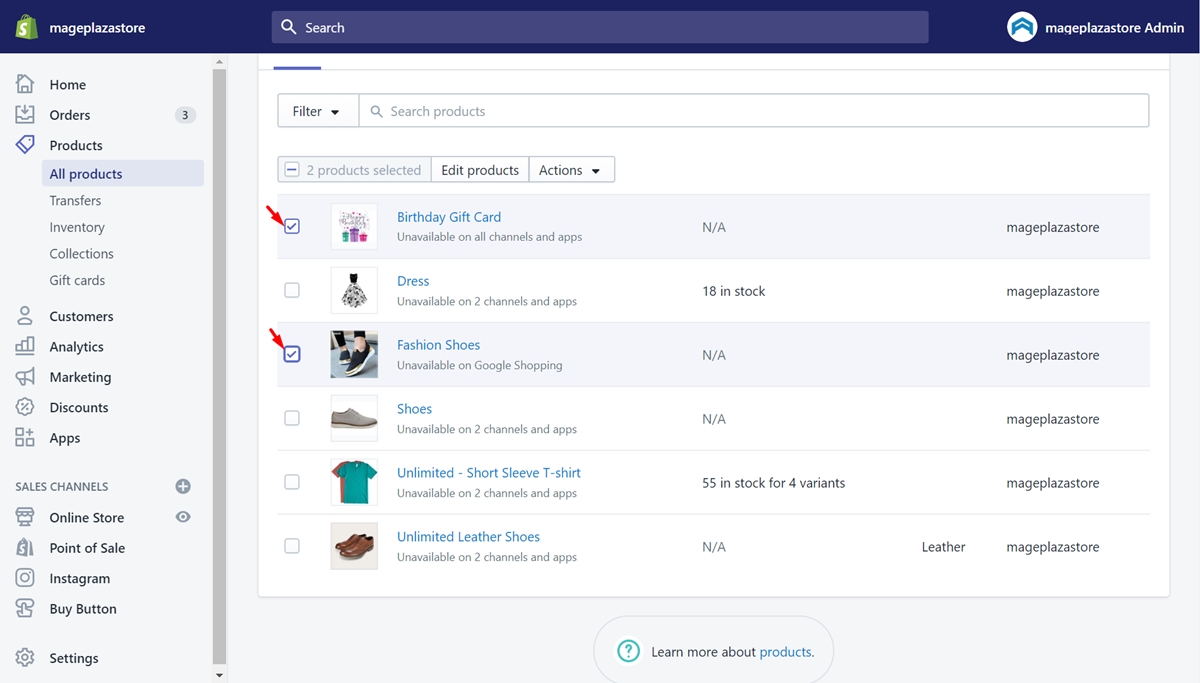 Or else, if you want to hide all of them, you just need to tap on the first checkbox. Then, all the products are selected.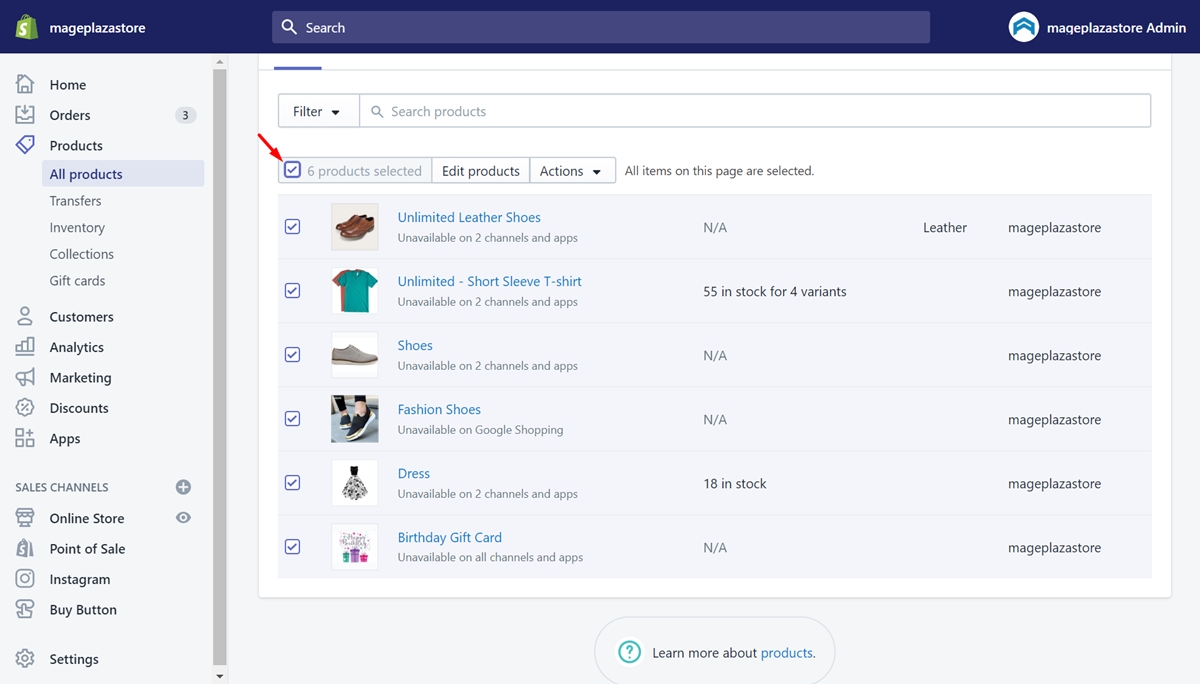 Step 2: Choose Make products unavailable
Look at the button called Actions and make sure to tap on it. There is a drop-down menu appearing. Make sure to choose the Make product unavailable option to hide them all.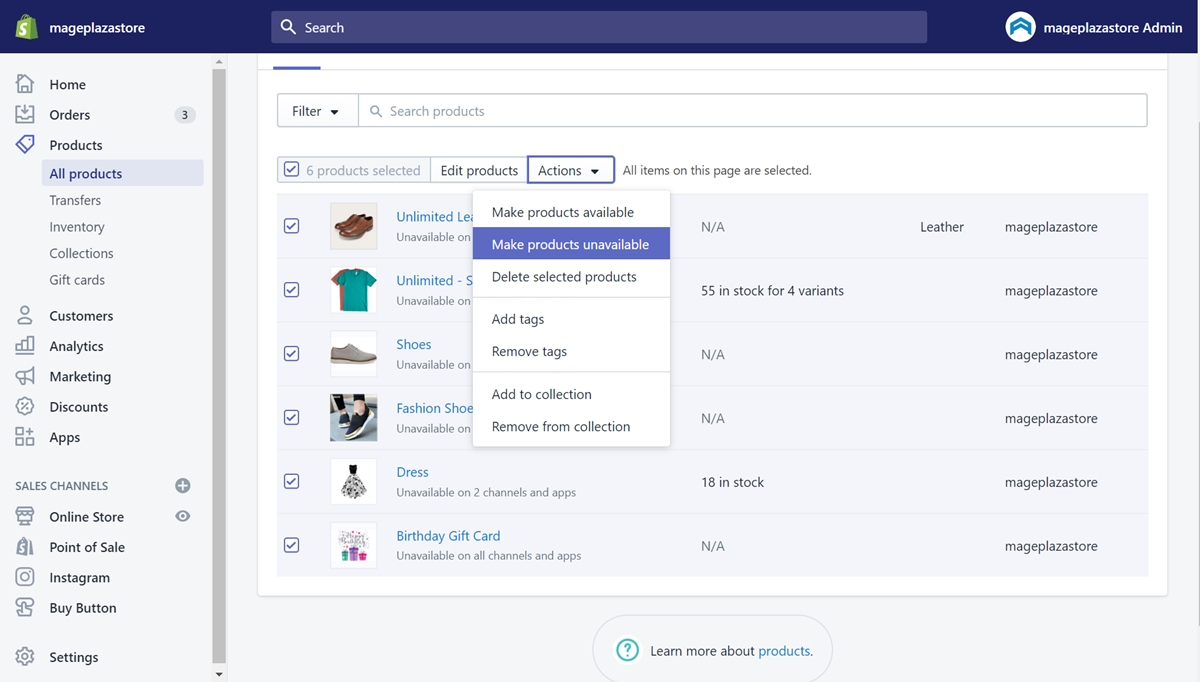 Step 3: Check some or all channels to hide products
You will catch sight of a new dialog called Make products unavailable. What you need to do is tap on some or all the checkboxes to hide your items on some or all channels. Then, select the Make products unavailable button. Look at the following image to be more clear.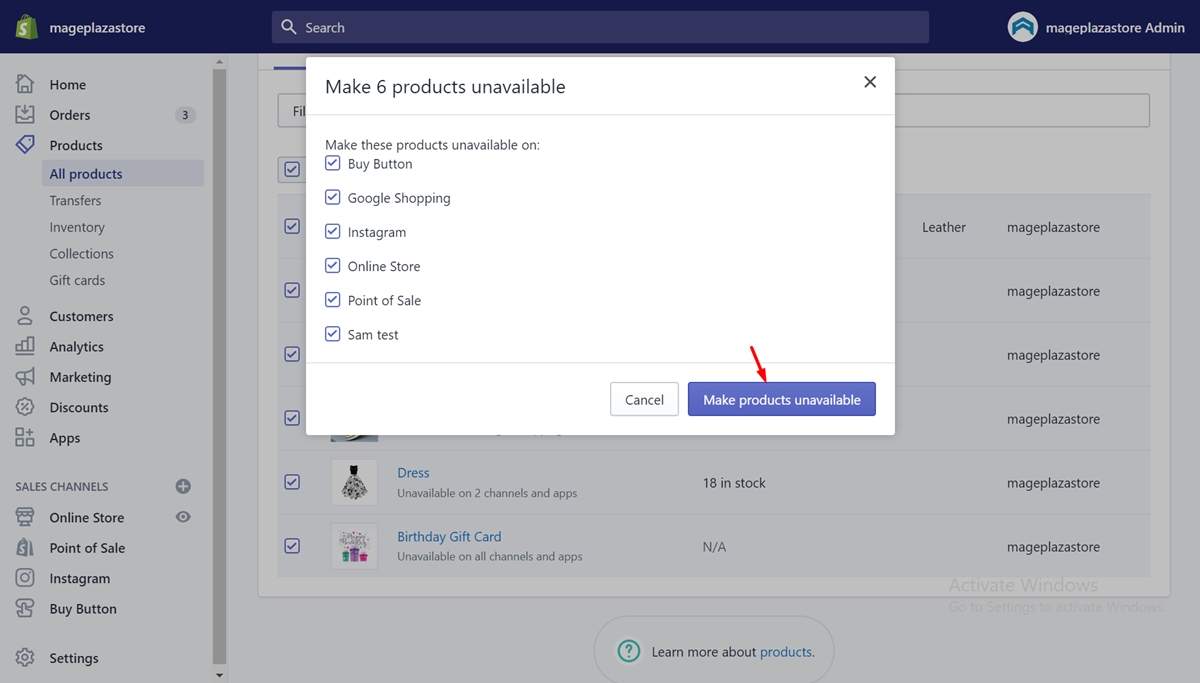 After you've done, there will be a notification to confirm Hid 6 products. In other words, it means you have hidden 6 products successfully.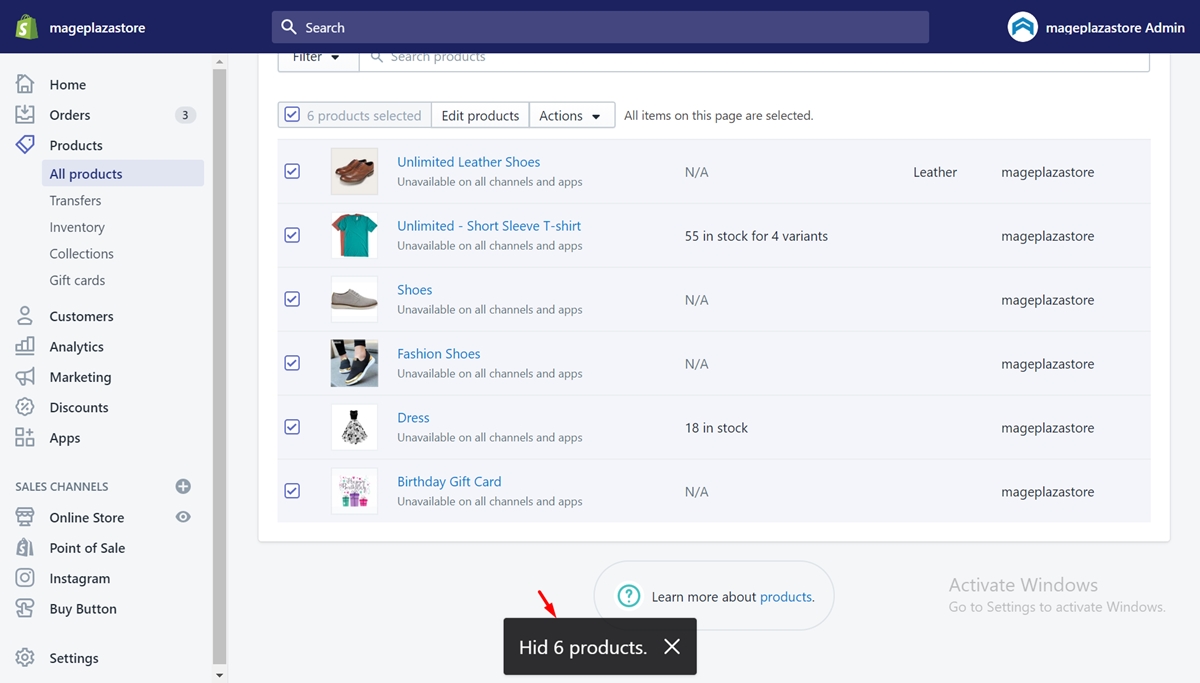 How to Hide a Product but Still Keep Buyable
As a professional shop owner, you will not miss the opportunity to please your customers. You will have the desire to make them trust your online store and encourage them to be your loyal clients. So, when hiding a product and still having customers who want it, you can consider this great option that I have for you.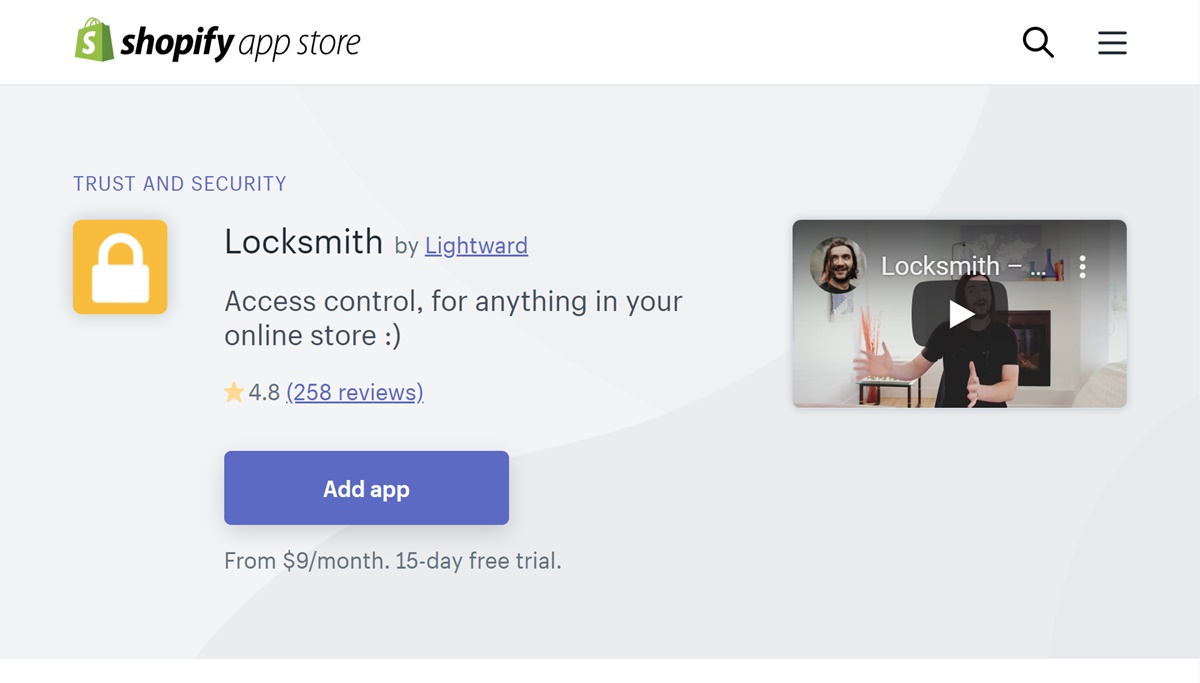 You can take advantage of an app called Locksmith made by Lightward. It will be a powerful weapon to help you hide a product but still keep buyable. When you install this app, you will be able to try it for 15 days. Then, if you feel satisfied and impressed with what it offers, you can pay for packages like Basic Shopify $9/month, Shopify $29/month, Advanced Shopify $99/month and Shopify Plus $199/month.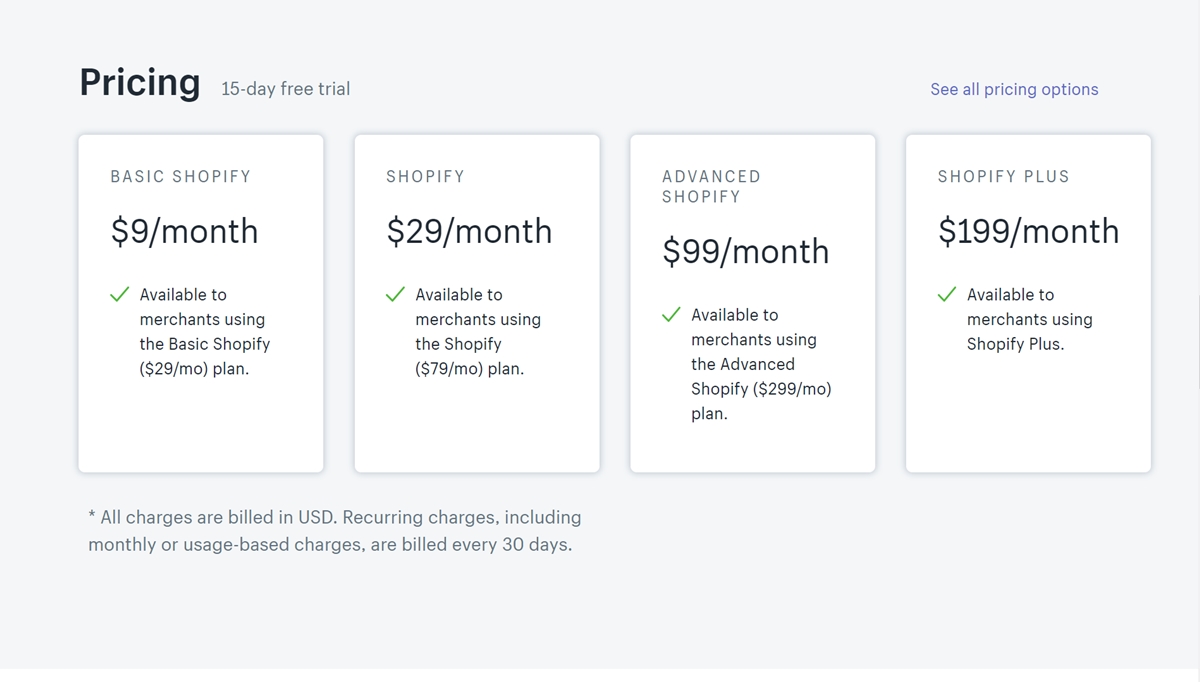 This software gives you a lot of useful features like when you lock something like your product, customers can access it by using a certain tag, give a certain passcode, etc. In particular, there is an extremely optimal and effective way recommended for all shop owners that is the feature that allows customers arrives via a secret link to purchase products that you have hidden.
This means that when you hide a product, when the customer wants to buy the product and you can do nothing but please them, you will give them a secret link. When they click on this link, they will be able to access a page displaying the specific product. They just need to select the product and make the purchase as usual.
With this awesome app, you can have a great supporter. This Locksmith app can satisfy both you and your customers. Let install this app by tapping on the Add app if you find it necessary.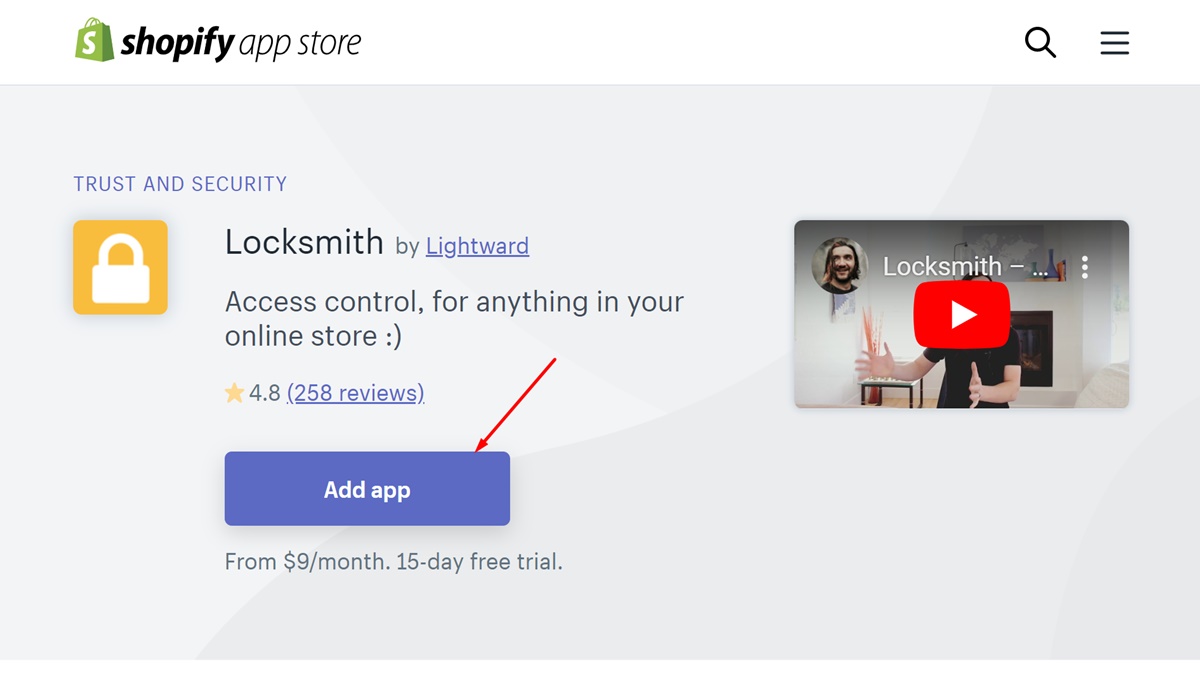 Summary
Although deleting items that are no longer in business will clean the product list and make it easier for you to manage goods. However, if you do not want to affect the SEO website, then follow this brilliant instruction to hide one or all products from your store on Shopify. I've provided you some easy steps with illustrated pictures to do this effortlessly. Thanks for reading!