The thought of which is the best seller on the Shopify platform for sure has crossed the store owner's mind. You-as in the role of a business administrator might sometimes be curious about the best sellers on the best platform for eCommerce. Then, you might want to figure out how to find the best sellers on Shopify.
This article will help you find the best sellers easily, and if you find it necessary, then you can flexibly change your strategy to create more sales from your online business. Now, let's get started!
Related posts:
Why you should find best selling products
First of all, let's discover the reason why you ought to find the best selling products. You can take a look at the two main reasons below:
Let shoppers see the most popular products
Using bestseller sort within your Shopify store To facilitate your customers' process of looking for your most popular products, you can use Shopify's best selling sort in your online store.
Showing your best sellers can help build trust and convince your customers to place an order. If a customer hesitates about what item to order, the sort by best selling can help them figure out and decide on which product to add to their shopping cart. Hence, it can contribute to more sales created by your best sellers.
Competitive research
You can also use Shopify's best sellers for competitive research. In other words, you will aim to spy on the best selling products in other Shopify stores. In the long term, you will eventually way better off by knowing what is the most popular in the stores of other competitors and then having more ideas to display more impressive items in your store. There is a thin line difference between copying the competition and learning from them so make sure you are on the right track while also focusing your brand and product offering.
How to find best selling products of any Shopify store?
All Shopify stores contain a fantastic feature that allows you to notice the best selling products of that shop.
Hence, the question is: How to see the best sellers in a Shopify store? You can find out the answer in the built-in best selling sort for all Shopify collections. You can order any Shopify collection depending on the best selling items by inserting the URL parameters below to the collection URL:
sort_by=best-selling
Shopify also offers the fantastic all collection that helps you see all items in the shop:
/collections/all
Combining the two, you can view all the best sellers of any Shopify shop by using the following link:
/collections/all?sort_by=best-selling
You can use it for any collection to its best sellers. For instance, to view the best sellers within the summer collection you could use the link below:
/collections/summer?sort_by=best-selling
Show best sellers on your store collection page
To enable your customers to edit the products'order, you can show a Sort by drop-down menu on your collection pages. To do it, reviewing your theme settings and changing your theme code is crucial.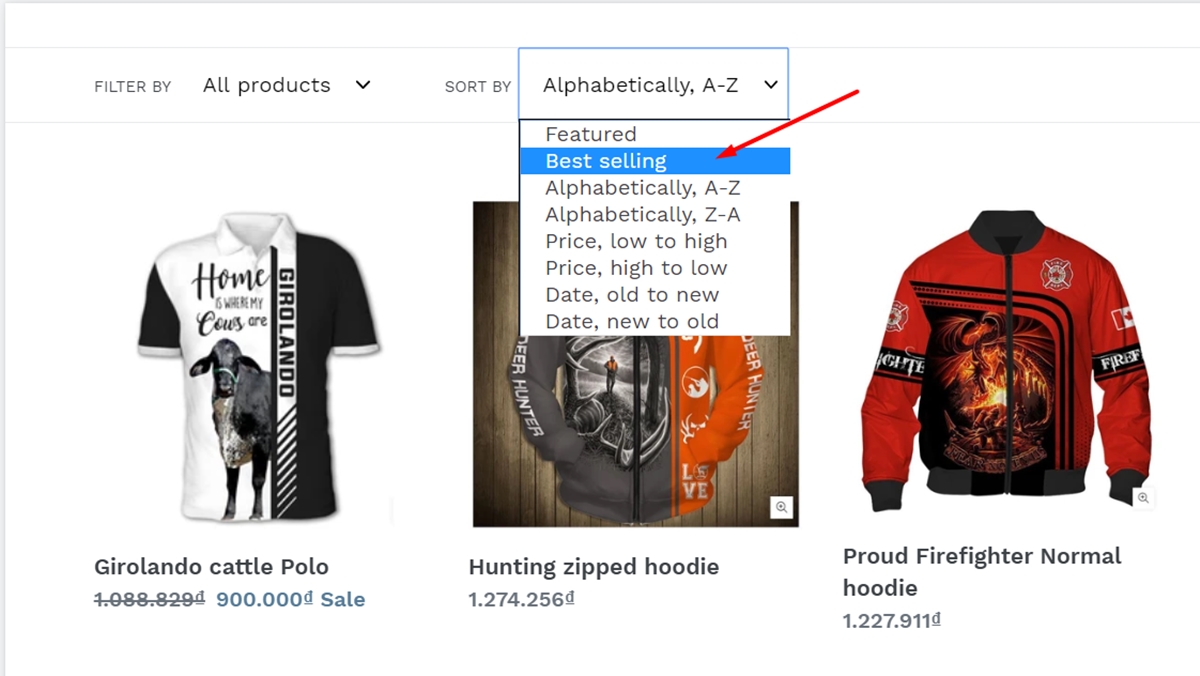 Check your theme settings
First of all, you might need to know that most themes contain a setting to enable a Sort by menu on collection pages. In the case that your theme has already contained this setting, you can enable it from the theme editor.
Step 1: Proceed to the theme editor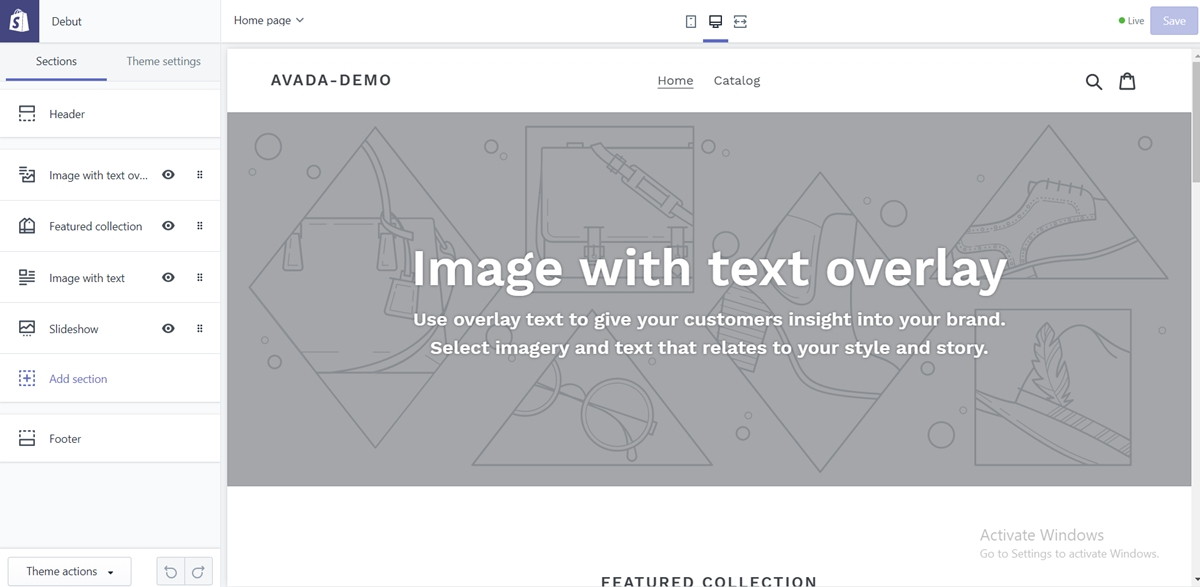 Step 2: Browse to any collection page
From the theme preview, browse to any collection page on your Shopify store.
Step 3: Go to Collection or Collection pages tab
From the theme editor, you should notice the Collection or Collection pages tab.
Step 4: Tap on this tab
Tap on the tab to see the settings for collection pages.
Step 5: See if there is a setting to Enable collection sorting
Step 6: Review Enable collection sorting
If the setting exists, then review Enable collection sorting.
Step 7: Tap on Save
When you can not look for the option to enable collection sorting, then you may have to edit your theme code.
Edit your theme code
As mentioned above, if your theme does not provide you the option to enable collection sorting in the theme settings, then adding some code to your theme's collection template will be something you do then. You can follow the steps below to edit your theme code:
Step 1: Click Themes
In your Shopify admin, go to the Online Store section, then click Themes.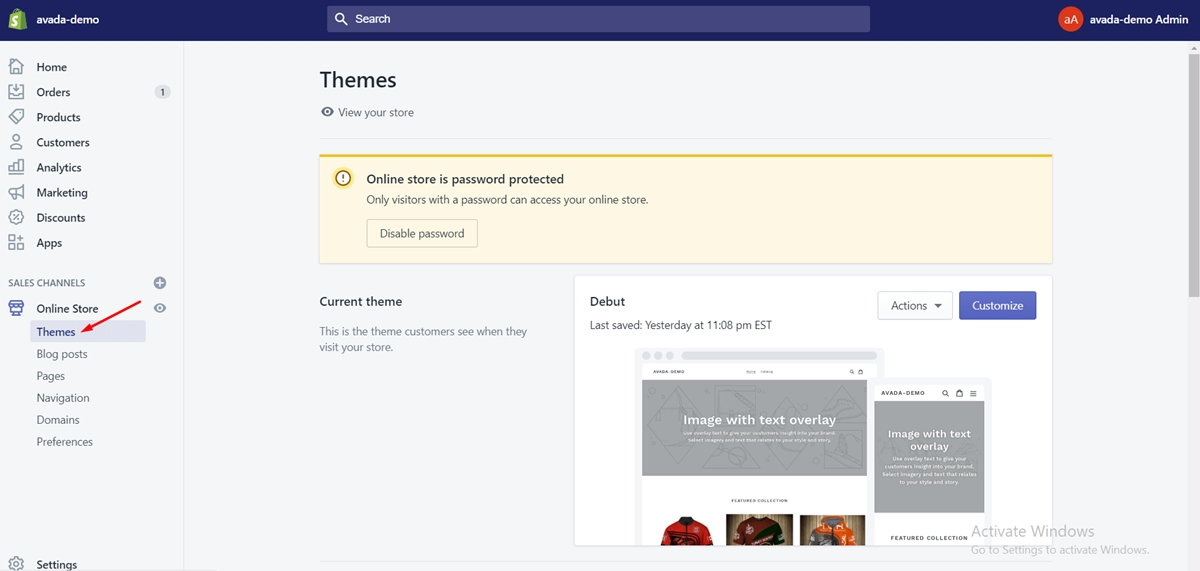 Step 2: Click Edit code
Identify the theme you intend to edit, tap on Actions, and then click Edit code.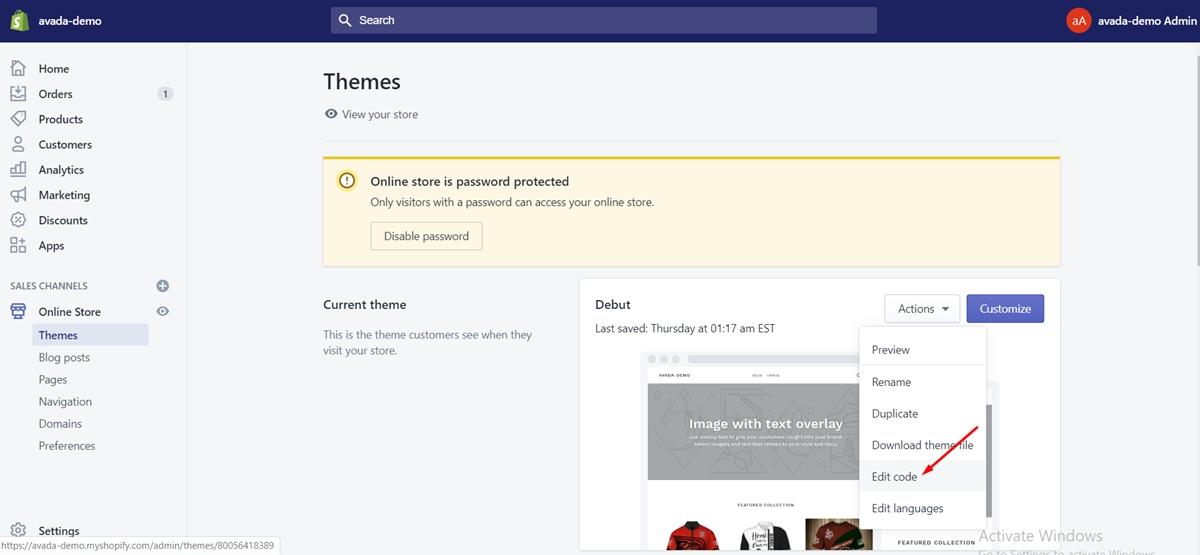 Step 3: Tap on collection-template.liquid
From the Sections folder, tap on collection-template.liquid.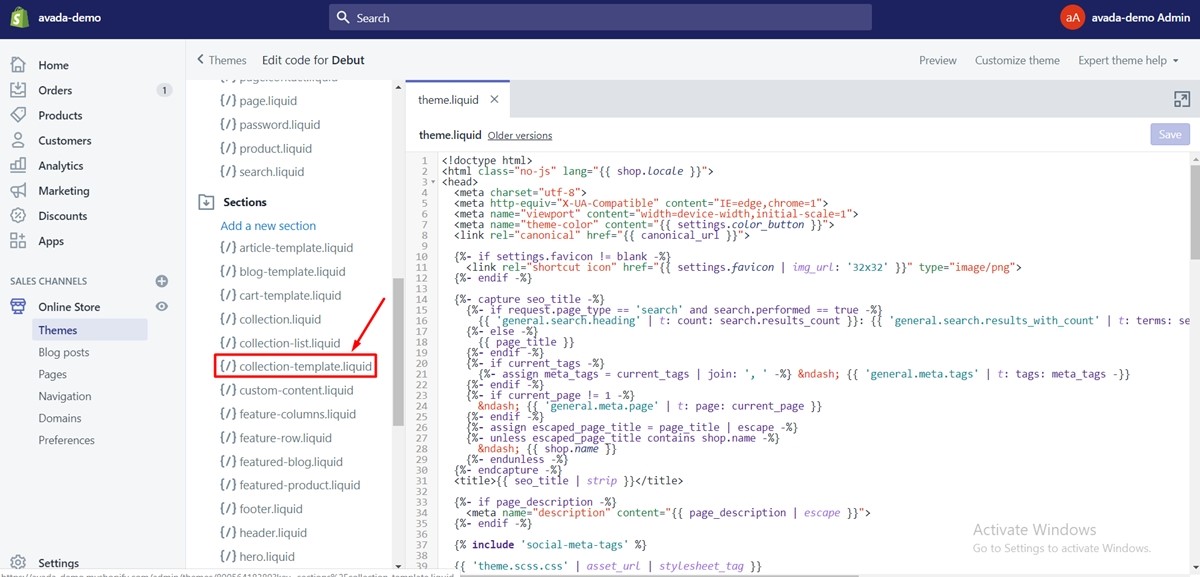 Step 4: Insert the Sort by menu
Determine the area in the code where you intend to insert the Sort by menu, and paste this code hosted on GitHub. The placement may be different when it comes to the theme and personal interest. You can give it ago by pasting the code in different places and reviewing its appearance on your collection pages.
Step 5: Tap on Save
How to find high-converting Shopify store products
Copy other stores' best sellers
The first step is to know what is already working on Shopify. It will provide you a valuable insight into your competitor's sales. You can place any Shopify store you want to explore and enter the code below right behind the store URL:
www. InsertShopifyStoreName .com /collections/all?sort_by=best-selling
There you go! The bestsellers for any Shopify store is ready for you to see.
Using Aliexpress
When it comes to AliExpress – a China-based online retail service made up of small businesses selling products to shoppers around the world. AliExpress has the highest number of merchants that drop-ship their items. To find the best selling products on AliExpress, you can tap on "Best Selling" from the homepage. It will show two tabs – 'Hot Products' & 'Weekly Bestselling", either of which will unveil the top-selling products in real-time. The next step is to browse the URLs to the items that you are curious.
Using Facebook search data
Facebook can be a vital element in your Shopify store's power, and Facebook can also uncover the best products. You can follow the steps below to see the top-selling items:
First thing first, log in to Facebook and tap on the search bar at the top.

Then, you can enter "50% Off Free Shipping".

The next step is to tap on Posts.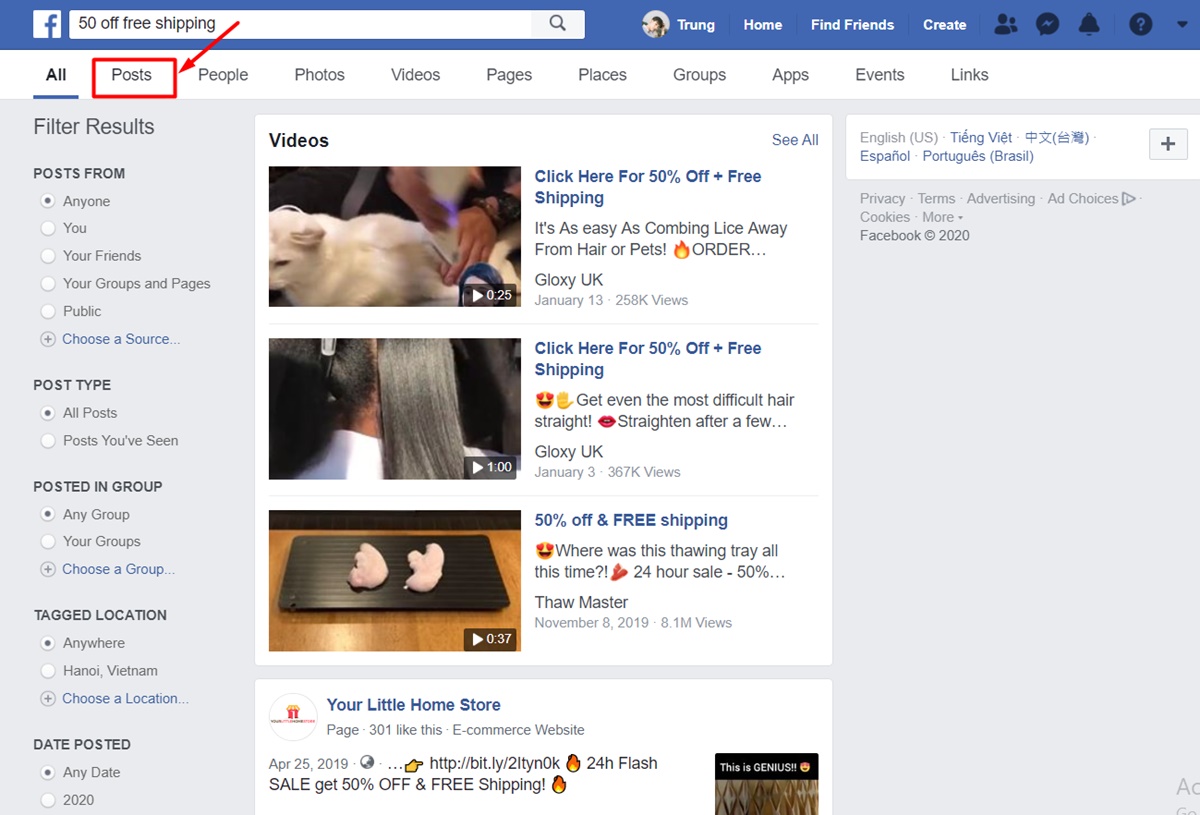 In the lefthand sidebar, change the date to the current month.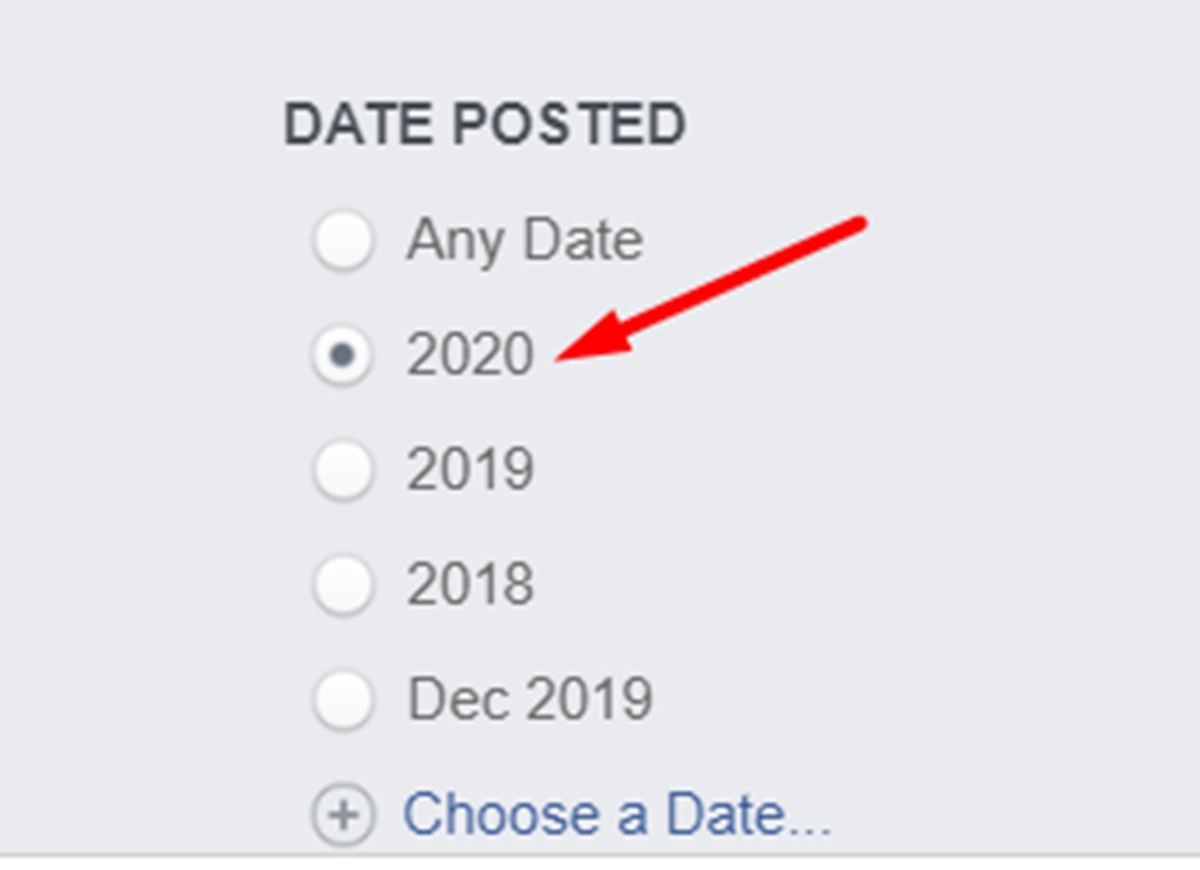 By doing it, you can find the items that possess a great deal of shares and likes in a short period. Tap on the date of a post that attracts a high number of shares to determine the URL of the product that it is promoting.
The same picture is for "Video", even though the third step is to tap on Video instead.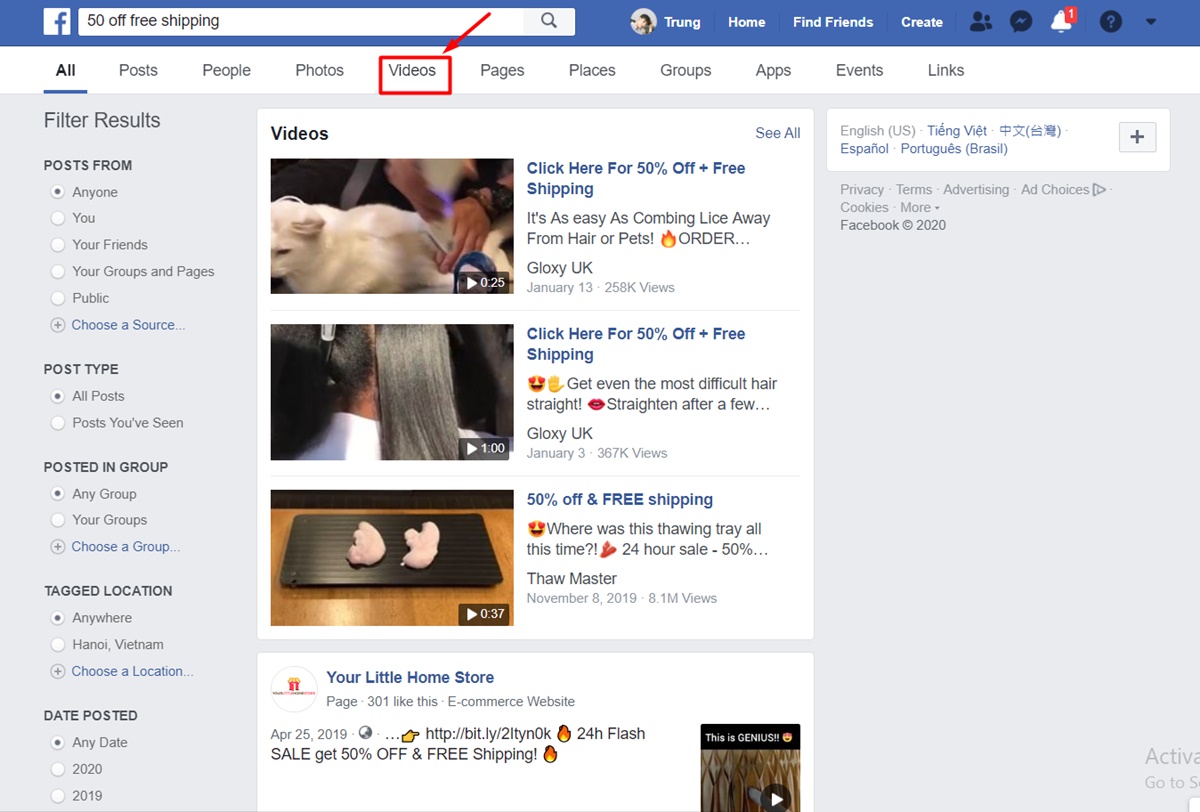 There you go! From here, you can determine the product videos that have the highest number of shares. Keep in mind that you should not take into consideration the product posts or videos that first popped up a quite long time ago.
Conclusion
To sum up, the critical importance of finding the best selling products is undeniable. Therefore, we hope that after reading our article, you can find them and improve your online business efficiently and effectively.
Furthermore, if you want to master the Shopify platform in no time, then check out a lot of useful guides of how to have valuable content in our article Top 11+ Best Shopify Blogs to Follow. Also, feel free to leave a comment or contact us if you have any questions, comments, or concerns.