Published on
4+ Best Shopify Discount Code Generator Apps in 2023
4+ Best Shopify Discount Code Generator Apps from hundreds of the Discount Code Generator reviews in the market (Shopify Apps Store, Shopify Apps) as derived from AVADA Commerce Ranking which is using AVADA Commerce scores, rating reviews, search results, social metrics. The bellow reviews were picked manually by AVADA Commerce experts, if your app about Discount Code Generator does not include in the list, feel free to contact us. The best Discount Code Generator app collection is ranked and result in January 3, 2023, the price from $0. You find free, paid Discount Code Generator apps or alternatives to Discount Code Generator also. The Top 50+ Shopify Free Apps for Every Store.
Advertisement
Quick Comparisons of the Best Shopify Discount Code Generator Apps
| Logo | App Name | Vendor | Pricing | Rating | Action |
| --- | --- | --- | --- | --- | --- |
| | Discount Code Generator | AVADA | Free | 5/5 ⭐️ | |
| | Bulk Discount Code Generator | Seguno Software | Free | 4.9/5 ⭐️ | |
| | Simple Discount Code Generator | FelixD | Free | 0/5 ⭐️ | |
| | KNB ‑ Discount Code Generator | KNBApps | Free | 5/5 ⭐️ | |
#1 Discount Code Generator by AVADA
Not be able to create coupon codes in bulk can be a time-consuming and effort-waisting problem for any online store owner who wants to motivate purchases and expand cart value. With Discount Code Generator app, AVADA provides a smart solution for this issue, helping many Shopify admins to generate thousands of codes series within a few clicks.
It is quite easy to generate a set of random codes by pattern. First, you need to assign the existing discount on your store before entering the number of codes you want to get. Then, choose the general code pattern from the suggested list to complete the generation process. Significantly, this thoughtful app also allows you to import your existing codes to any discount campaign, making sure these campaigns run smoothly.
This app is totally free of charge and you can get lifetime updates from AVADA team.
Features Highlights
Create bulk random codes by pattern
Import codes
Support code sorting
Mange codes pools
Code pool summary
Price: Free
Rating: 5 / 5
#2 Bulk Discount Code Generator by Seguno Software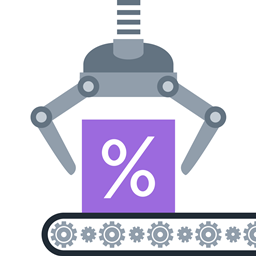 Known as one of the most powerful apps from Seguno, the Bulk Discount Generator app is an effective solution for any online traders who want to increase their own business by discounts. This app allows the Shopify store owners to import numbers of discount codes into Shopify store without wasting time and effort. Moreover, it is easy for you to install this app, everything you need do is a click. In addition, it provides the users the ways to encourage the customers by adding the unique codes automatically to their carts. Besides, the shop owners are able to filter out customer's demands to support the customers in real time. Last but not least, all the features of this app are customizable so the users enable making it on their own.
Features Highlights
Save time and cost
Provide Pop-ups and other marketing emails
Use the unique codesand sharing sites easily
Provide the Cart and browse abandonment
Generate sets of unique discount
Price: Free
Rating: 4.9 / 5
#3 Simple Discount Code Generator by FelixD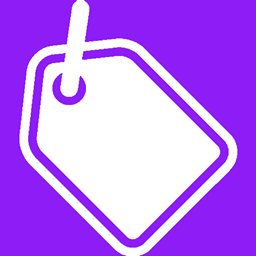 Simple discount code generator is another smart product developed by FelixD to support e-stores to optimize sales revenue and increase brand recognition. It is true that customers are likely to buy a product if they feel they receive more benefits than they expect. Therefore, taking advantage of the psychological theory, simple code generators will help your stores to create thousands of discount codes, up to nearly 100,000 codes in a few minutes. With the pool of discount codes, you can quickly select and distribute discounts to many customers without wasting time. Moreover, the admins of the online store can these codes from CSV files into any homepage in a convenient procedure. By this way, you don't need to regenerate discounts manually, just click upon "More actions", the system will support you to do automatically. In addition, the code generator app also assists you in solving problems that happen suddenly by helping service connected directly to Shopify. Another important thing is that the app is totally free to install. Why don't you download now to boost your sales?
Features Highlights
Generate discount codes randomly
Import CSV file
Create massive number of codes at the same time
Connect immediately with Shopify admin
Provide customizable features
Price: Free
Rating: 0 / 5
#4 KNB ‑ Discount Code Generator by KNBApps
Fraud Protect is currently limited to a group of merchants within the United States, but we plan to expand this product to more merchants in the future. If you are eligible, you'll receive an email and a notification in Shopify.
In the meantime, use fraud analysis to detect fraud and the fraud analysis guide to prevent fraudulent chargebacks.
Features Highlights
Create random and unique discounts
Make the discount codes by 4 simple steps
Create even 999 codes at once
Provide the customizable prefix
length and characters
Separate codes with a comma
Price: Free
Rating: 5 / 5
Advertisement
How AVADA Commerce ranks 4 Shopify Discount Code Generator apps list
These above 4 Discount Code Generator apps for Shopify are ranked based on following criteria:
The ratings on $Shopify store
The app's rank on search engines
The prices and features
The app provider's reputation
Social media metrics such as Facebook, Twitter and Google +
Reviews and assessment by AVADA.io
Top 4+ Shopify Discount Code Generator Apps
Special thanks to all vendors which contributed the best 4 Shopify Discount Code Generator apps. We honestly recommend you to give every app above a try if possible. We create Shopify apps review series with the aim of helping Shopify online stores find the best Discount Code Generator for their website. All of the information on the review (including features, description, prices, and links) is collected from the vendor's website or their own published page/ selling channels.
The list of the 4 best Shopify Discount Code Generator apps is kept up-to-date on a regular basis by our team. Please feel free to reach us out if you have any questions related to this app review.
Don't see your app on the list? Wanna contribute more content to this review? Contact us
If you want to add or remove an item in the Discount Code Generator list, feel free to contact us at Contact us
Find more themes, please visit our Shopify theme reviews!
People also searched for
shopify discount code generator apps
discount code generator apps for shopify
top discount code generator for shopify
top shopify discount code generator apps