Published on
7+ Best Shopify Digital Downloads Apps in 2023
7+ Best Shopify Digital Downloads Apps from hundreds of the Digital Downloads reviews in the market (Shopify Apps Store, Shopify Apps) as derived from AVADA Commerce Ranking which is using AVADA Commerce scores, rating reviews, search results, social metrics. The bellow reviews were picked manually by AVADA Commerce experts, if your app about Digital Downloads does not include in the list, feel free to contact us. The best Digital Downloads app collection is ranked and result in March 16, 2023, the price from $0. You find free, paid Digital Downloads apps or alternatives to Digital Downloads also. The Top 50+ Shopify Free Apps for Every Store.
Quick Comparisons of the Best Shopify Digital Downloads Apps
| Logo | App Name | Vendor | Pricing | Rating | Action |
| --- | --- | --- | --- | --- | --- |
| | ShopShare | Tomorrows Designs | Start from $0/month | 2.9/5 ⭐️ | |
| | Digital Downloads | Shopify | Free | 3.1/5 ⭐️ | |
| | FetchApp | FetchApp | Free plan available. Additional charges may apply. | 4.2/5 ⭐️ | |
| | SendOwl 123 | SendOwl | From $9/month. 30-day free trial. | 4.3/5 ⭐️ | |
| | Single Music | Single, LLC | Start from $0/month | 4.9/5 ⭐️ | |
| | Sky Pilot | Corknine Development | Free plan available. Additional charges may apply. | 5/5 ⭐️ | |
| | Downloadable Digital Assets | Massive Monkey | Free plan available, 7-day free trial on all paid plans | 5/5 ⭐️ | |
#1 ShopShare by Tomorrows Designs
ShopShare is one of the best-known apps to shop owners. Tomorrows Designs has invented it with the hope that users can attach digital files to their products or pages. This app encourages the customers to buy your items more. To explain that, it provides shop owners the ability to attach plenty of attractive videos on your page to give the customers inspiration. Undeniable, one of the difficult things which prevent the clients to buy online products is that they can see them directly. As a result, they feel a little doubt about the quality of the product. Hence, when you display the video about the item's image in reality and show them how it works, the confidence to make a purchase will be rise. In addition, you also can attach a related digital file to each product such as the download link. The customers can click on the link to download it after checkout. ShopShare makes your product page more lively by using colorful icons instead of the files. Above are lots of great things you could experience by using ShopShare.
Features Highlights
Offer icons displayed instead of files
Allow you to attach digital files to your items
Fasten the download process
Allow you to view all download analytics
Attach videos to illustrate your items on your page
Price: Start from $0/month
Rating: 2.9 / 5
#2 Digital Downloads by Shopify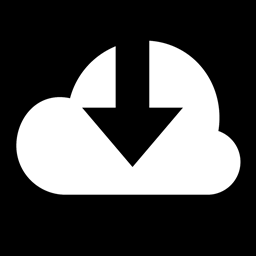 As a shop owner, you wish to sell digital products on your online store. Shopify has given out an app called Digital Downloads to suit your need. The first special thing about this app is that it is totally free. You still get benefits from this without managing to buy it. Secondly, Digital Downloads is the app allows you to attach files such as download links to your digital products. Thanks to this, customers only need to click to the links they receive after checkout or their emails to buy them. In addition, if there are updated versions of the digital products, it will automatically send you the links to have your own ones updated. This is to ensure that you have the most optimal products. Finally, you will find it comfortable because of its stalling process. Digital Downloads is not only easy to set up but also quick to use. However, it has a not quite good side is that when you get an order which has mixed with both physical and digital products, you have to send the download link of the digital product manually and ship the physical product also. Despite one small downside, Digital Downloads is believed to be one of the best apps helps you sell the downloadable products. So, install this app now because you can experience these great above.
Features Highlights
Immediately send attached files to clients after checkouts
Set downloads limit if it's necessary
Offer download digital links
Attach files to your products
Send updated download links to customers
Price: Free
Rating: 3.1 / 5
#3 FetchApp by FetchApp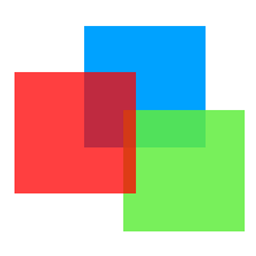 FetchApp is a popular app which has been used by some reputed businessmen such as Ryan Adams, Robbie Wiliams, MerchNow, etc. It gives you the chance to sell digital products in your online store. A lot of useful features make users believe in FetchApp. First and foremost, it's free for you to set up. You just need to take some seconds to have it without completing payment. However, if you need more storage, it will cost more money. Secondly, it can receive plenty of orders and manage just in one place. You will find it easy to follow. In addition, the speed of download is much faster thanks to quick servers. Finally, FetchApp imports and syncs products to your online store is super simple. This app is updated and roll out new features regularly so that you will find it expedient as your business grow up. Besides, customer service is useful if you have any question. If you feel FetchApp is your desire, install it now cause you won't miss these wonderful features.
Features Highlights
Attach digital files to products
Deliver the digital products to your clients
Provide clients the optimom speed of downloading
Manage multiple orders just in one place
Import and syncs items to your shop simply
Price: Free plan available. Additional charges may apply.
Rating: 4.2 / 5
#4 SendOwl 123 by SendOwl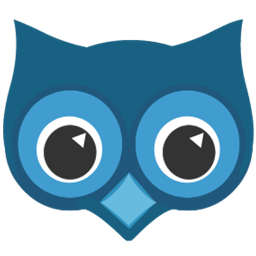 SendOwl has developed an app has the same name to allow users to sell their digital products. This app is really outstanding because of the effort of its creators to make it the best. Shop owners can offer a variety kind of digital products such as video, photos, software, audios, ebook, etc. You just need to upload files to SendOwl and this app will in charge of the rest automatically. Significantly, it provides you with a highly secure so that there won't be any intrusion into the file. Moreover, it does not only keep your products safe while uploading but also the download process. It will give your customers more reliable downloads. SendOwl also makes the download faster and easier. Hence, when you use it, you will gain more trust from your customers and encourage them to buy more digital products. Don't worry about the number of files you sell at once because SendOwl can deliver plenty of files in an instant way. If you have any question about how to install it and how it works, there is customer service available to answer you immediately. Let SendOwl be your great supporter.
Features Highlights
Provide customers with highly secure downloads
Make the download process faster
Deliver files to clients instantly
Allow you to offer multiple digital products to your clients
Deliver multiple files at once
Price: From $9/month. 30-day free trial.
Rating: 4.3 / 5
#5 Single Music by Single, LLC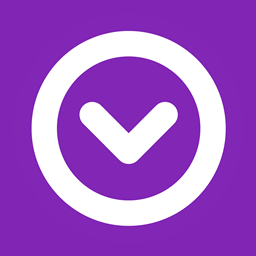 Single Music has launched by Single, LLC to help shop owners with digital item sale. This app boosts your online store to sell more downloadable products, especially music and gain more profits. It provides you a lively and funny interface which displays album templates and audio previews to attract clients to feel interested and prefer to buy some. Single Music delivers the items in an instant way and creates reports to send to SoundScan automatically. Thus, there's nothing you need to do but enjoy the wonderful things. You will see how convenient this app is while experiencing it from start. It is actually simple to install and manage because it includes many helpful developer tools to support you like multi-store management, staff account, developer mode, and open-source templates. Needless to say, Single Music is one of the most ideal apps for your store. Set up this app and experience all the helpful features it has.
Features Highlights
Attach links to digital products
Provide you with lively interface
Allow you to manage products easily
Deliver the items to clients instantly
Display album templates and audio previews
Price: Start from $0/month
Rating: 4.9 / 5
#6 Sky Pilot by Corknine Development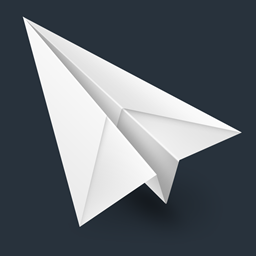 Sky Pilot is designed by a company called Corknine Development. This app brings you benefits to sell downloadable products such as audios, videos, ebooks, etc. The outstanding thing about Sky Pilot is that it can help you to deliver any kind of digital item to the customers. After checkout, the customers are directed to the page displays the file they can view and download by one click. It is said that this app will keep your item safe no matter how hard it is. It gives you the best security which is access abuse alerts, downloads limited and expired access. Moreover, Sky Pilot provides you the way to attach multiple files to a product. You can customize the delivery page as you expected also. Last but not least, this app is totally free to install if you only need the storage up to 2MB. You will find it simple to set up and work correctly. Therefore, it's highly recommended that you should try Sky Pilot as your helpful app.
Features Highlights
Deliver multiple digital products
Deliver files to your clients easily and quickly
Attach downloadable links to the items
Make the download process highly secured
Allow you to customize the delivery page
Price: Free plan available. Additional charges may apply.
Rating: 5 / 5
#7 Downloadable Digital Assets by Massive Monkey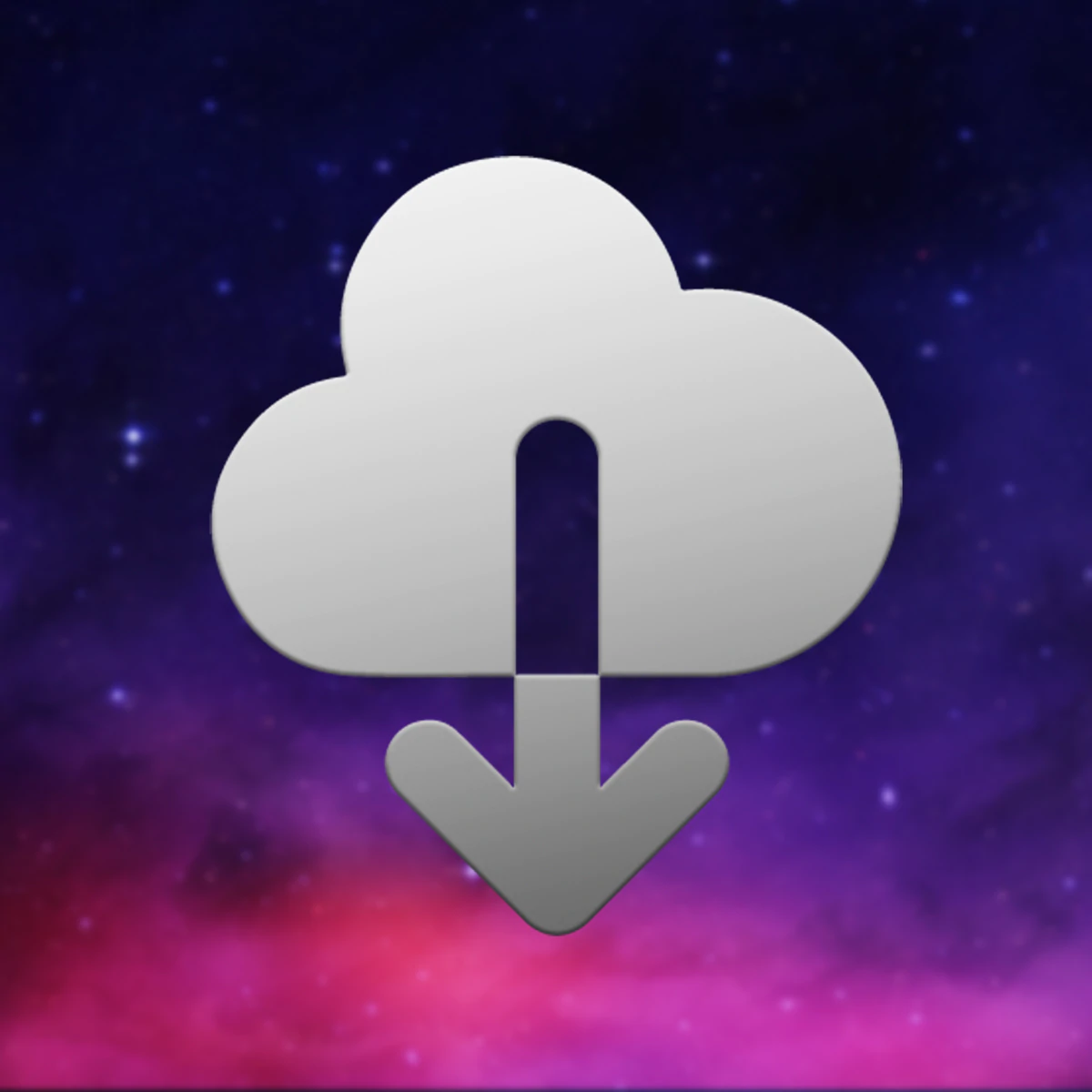 Downloadable Digital Assets is a Shopify digital downloads app created by Massive Monkey Applications. This app is designed to deliver digital downloads to your customers with unique features. Some of the best features include - only allowing customers to download from a select number of IP addresses, fraud protection, sending from your own email address, and much more. You can sell any type of file with any file size within your plan storage limits.
Downloadable Digital Assets allows you to attach unlimited assets to a product and even see email tracking to see if your customers are sharing links. They have a free plan of up to 2GB & a free trial for 7 days on all paid plans. The app was also staff picked by Shopify. I recommend giving this app a go if these features suit your needs.
Features Highlights
Send customer download emails using your own email address
Add download links in customers' accounts & Thankyou page
Sell personalized files
Email tracking & analysis on all orders
Sell any file type & any file size
Disable download emails
Fraud protection
Price: Free plan available, 7-day free trial on all paid plans
Rating: 5 / 5
Advertisement
How AVADA Commerce ranks 7 Shopify Digital Downloads apps list
These above 7 Digital Downloads apps for Shopify are ranked based on following criteria:
The ratings on $Shopify store
The app's rank on search engines
The prices and features
The app provider's reputation
Social media metrics such as Facebook, Twitter and Google +
Reviews and assessment by AVADA.io
Top 7+ Shopify Digital Downloads Apps
Special thanks to all vendors which contributed the best 7 Shopify Digital Downloads apps. We honestly recommend you to give every app above a try if possible. We create Shopify apps review series with the aim of helping Shopify online stores find the best Digital Downloads for their website. All of the information on the review (including features, description, prices, and links) is collected from the vendor's website or their own published page/ selling channels.
The list of the 7 best Shopify Digital Downloads apps is kept up-to-date on a regular basis by our team. Please feel free to reach us out if you have any questions related to this app review.
Don't see your app on the list? Wanna contribute more content to this review? Contact us
If you want to add or remove an item in the Digital Downloads list, feel free to contact us at Contact us
Find more themes, please visit our Shopify theme reviews!
People also searched for
shopify digital downloads apps
digital downloads apps for shopify
top digital downloads for shopify
top shopify digital downloads apps