Published on
12+ Best Shopify Delivery Date Apps in 2023
12+ Best Shopify Delivery Date Apps from hundreds of the Delivery Date reviews in the market (Shopify Apps Store, Shopify Apps) as derived from AVADA Commerce Ranking which is using AVADA Commerce scores, rating reviews, search results, social metrics. The bellow reviews were picked manually by AVADA Commerce experts, if your app about Delivery Date does not include in the list, feel free to contact us. The best Delivery Date app collection is ranked and result in January 3, 2023, the price from $0. You find free, paid Delivery Date apps or alternatives to Delivery Date also. The Top 50+ Shopify Free Apps for Every Store.
Advertisement
Quick Comparisons of the Best Shopify Delivery Date Apps
| Logo | App Name | Vendor | Pricing | Rating | Action |
| --- | --- | --- | --- | --- | --- |
| | Delivery Date | StreamThing | Start from $0/month | 4.7/5 ⭐️ | |
| | Delivery Date Pro | Zestard Technologies Pvt Ltd | From $7.99/month | 4.7/5 ⭐️ | |
| | Delivery Date Range | Ecom Store Apps | $4.99/month. 7-day free trial. | 3.9/5 ⭐️ | |
| | Delivery Date Selector | ThinkConvert | $11.95/month. 7-day free trial. | 4/5 ⭐️ | |
| | Order Delivery Date | Identix Web | $12.99/month. 3-day free trial. | 4.8/5 ⭐️ | |
| | Estimated Delivery Date by EDD | E.D.D. | $2.99/month. 7-day free trial. | 1/5 ⭐️ | |
| | Spice Order Delivery Date | Spice Gems | $7.50/month. 21-day free trial. | 3.9/5 ⭐️ | |
| | Custom Delivery Date Calendars | Bonken Apps | $8.99/month | 0/5 ⭐️ | |
| | Gophr ‑ UK Same Day Delivery | Gophr | Free | 5/5 ⭐️ | |
| | CSL Nordic Shipping Options | CSL Consult | $14.95/month. 7-day free trial. | 5/5 ⭐️ | |
#1 Delivery Date by StreamThing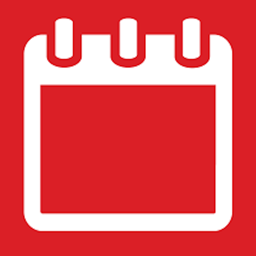 Delivery date by streaming is an app invented with a view to upgrading the procedure of order and shipping. The app supports customers to schedule their delivery date when they buy a product. The app does not only offer the freedom of choice in date picking for customers but it also helps employees and managers of an online store to keep track of the status of shipping process, for example, whether the product is on the board or still in the warehouse, how many days left the goods have to come to customer. Furthermore, delivery date by streaming provides users with a lot of distinctive features to maximize the satisfaction of customers and the flexibility for store's administrative. These features are delivery date request, required delivery date allowing buyers to choose the delivery date before payment, list orders by delivery date, export order by delivery date, customize date picker widget, delivery lead time (set minimum shipping date) and cut off time. The app is available for 7-day free trial, hence you can experience the modern accessibility of the delivery date setter. After that, you can install the app and choose the suitable plan for your store: basic plan (free, 50 orders per month), business plan ($19/month, up to 250 orders per month) and professional plan ($49/month and unlimited orders). So why don't you download the app and experience it?
Features Highlights
Choose appropriate date for delivery
Keep track of delivery status
Fit delivery with personal interests
Update automatically date of shipment
Make impression with stylish design
Price: Start from $0/month
Rating: 4.7 / 5
#2 Delivery Date Pro by Zestard Technologies Pvt Ltd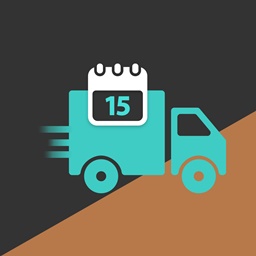 Delivery date pro is developed by Zestard Technologies Pvt Ldt who has offered a lot of high-quality apps relating to store design, marketing, and customer service. Delivery date pro emphasizes on managing product order and delivery system for shop owners. When using the app, you - shop's administrator - can know exactly how many purchases you have, which delivery date your customers pick. Therefore, you are able to schedule your shipping time basing on buyers' requests as well as block weekends or holidays to ensure that your store will not deliver products at that time. In addition, the app also provides 'Cut off time' feature that assists shop admins to rearrange delivery dates, whether these orders are shipped in the same day or next day to save time and human resources. Furthermore, delivery date allows customers to leave their comments or requirements under the payment or shopping cart, hence looking at those notes, you may measure the effectiveness and efficiency of your system and services. The app offers three packages for three purposes: basic ($7.99/month), professional ($10.99/month) and enterprise ($14.99/month).
Features Highlights
Set a specific delivery date
Manage order lists
Customize certain features for customers
Offer three packages in line with shop owners' demands
Design professionally
Price: From $7.99/month
Rating: 4.7 / 5
#3 Delivery Date Range by Ecom Store Apps
Ecom store apps have come up with a brand-new app to upgrade order and shipping service of an online store. Stemming from the idea of bringing the comfortable feeling to buyers, delivery date range establishes will instantly show expected shipping day once customers add their products to the shopping cart. This feature may help merchants not to experience dissatisfied feeling because it is hard to decide an exact day like a for-sure delivery date. A short range of shipping day certainly enables your store to control possible risks which may happen during the delivery time. Moreover, when using the app, you - online store administrators - would change or upload your favourite theme, change font styles with different colors and sizes to be in line with your store's logo, brand and messages. The most distinctive characteristics that the app focus is the effortless usage. The simplicity in the procedure of downloading and installation is illustrated by no coding requirement. You can use the app for free in a week and then if you are satisfied with the delivery date range, you will just pay only $4.99/ month to own all features that can make your customers happier and come back.
Features Highlights
Ensure repurchases of customers
Increase customers' satisfaction
Establish trusting delivery service
Offer customization choices
Be easy to access: no-code installation
Price: $4.99/month. 7-day free trial.
Rating: 3.9 / 5
#4 Delivery Date Selector by ThinkConvert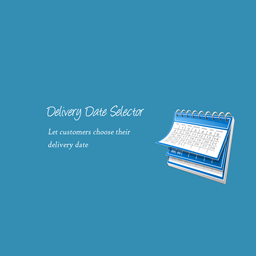 Delivery Date Selector, which is created by ThinkConvert, is a helpful tool for all eCommerce stores to enable your customer to select a delivery date they want. We help your customers to choose the date for every purchase and automatically add tags to their order. Additionally, in the admin panel, you can find the orders and filter them by date easily. We also include some additional features in the Pro plan in which you will have more delivery options for your customers and let them choose the Min Date for each specific product. We ensure that you will have a great sense of satisfaction when using Delivery Date Selector. Get your own Delivery Date Selector now with just a few clicks to install!
Features Highlights
Allow customers to choose a delivery date
Add tags to the order automatically
Enable users to filter the orders by delivery date
Choose the Min Date for each specific product
Provide more delivery options for your customers
Price: $11.95/month. 7-day free trial.
Rating: 4 / 5
#5 Order Delivery Date by Identix Web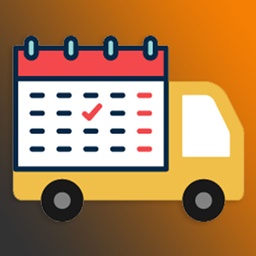 The order delivery date is designed for e-shops with a view to bringing comfort to customers while and after buying online. The app offers a lot of distinctive features for your online stores to ensure the number of repurchases. First of all, merchants are able to set up their own delivery date. Buyers can choose the most convenient arrival day as they want. Consequently, the app will enhance your purchasers' experience on your shop so, it is easier to capture their trust and loyalty. For your online store, you can control and cross out special days or holidays so that customers cannot schedule on these days. Besides, you can also set minimum and maximum gap in delivery date and add your notes or attention under a customer's cart. Second, the order delivery date also offers the flexibility in managing the number of orders which is assisted by delivery notification feature. When looking at the automated list of order, the admins are able to distribute, classify which product would be delivered first to match the time requirement of your customers. Last but not least, the app is effortless to set up and use. You don't need to insert code sequence, just download and wait for a few seconds, this app will be installed. The fee to use the app for a month is $12.99 and 3 free day trial is available to help you get familiar with the interface. So, let's use order delivery date now!
Features Highlights
Speedy installation
Display delivery date for purchasers
Increase the service quality
Manage easily order times
Offer simple interface
Price: $12.99/month. 3-day free trial.
Rating: 4.8 / 5
#6 Estimated Delivery Date by EDD by E.D.D.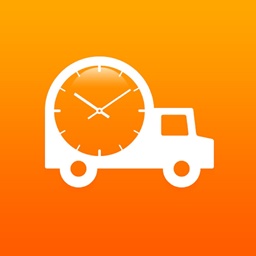 When buying online, purchasers tend to wish to own their online bought products as soon as possible, hence EDD aims to develop an app of ordering and shipping to maximize customers' satisfaction. Estimated delivery date will increase the speed of product delivery basing on IP address and ZIP code that customers provide for your online store, therefore you can easily arrange the process of product shipment to help you to save your time and cost. Another impressive feature is that the app would assist your store in improving the number of purchases as well as improving the conversation rate. The countdown timer is installed allowing merchants to check their product's shipping status, accordingly avoiding time-waiting perception. Your sale staffs can also provide essential information about your products so that buyers don't need much time to search on products they would like to buy. EDD app is designed to fit with small and medium-sized businesses, offering great characteristics to compete with bigger rivals such as integrating with USPS or FedEx. Only $2.99 per month, you can boost your sales and increase your profit, why don't you download the app now?
Features Highlights
Prevent upsetting merchants
Use zip code or buyers ID to predict delivery date
Integrate with other apps
Establish countdown timer
Provide simple interface
Price: $2.99/month. 7-day free trial.
Rating: 1 / 5
#7 Spice Order Delivery Date by Spice Gems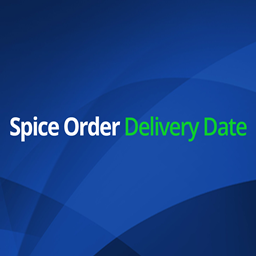 Order Delivery Date Picker allows your customers to choose a delivery date when they are ordering and the app is suitable for stores doing local delivery. Customers can easily schedule the shipment date for their items and after your customers can choose the delivery date, the app can help plan your shipment. In fact, the mandatory date selection can make sure that your customers are unable to checkout if they do not opt for a valid date. Additionally, you can set holidays or blackout days so that the customers cannot select them for their shipment. Moreover, in case your customers want to order after the time of cutting off, they will not choose the current day for their shipment and the shipment lead time can be estimated from working days. Don't forget that should you have any issue on the app, you are free to contact the app's supporting team to ask for their help.
Features Highlights
Enable customers to choose their delivery date
Allow to filter the orders through shipment date
Prevent customers from setting delivery date on holidays or weekends
Calculate shipping lead time from banking days
Configure the cut off time
Price: $7.50/month. 21-day free trial.
Rating: 3.9 / 5
#8 Custom Delivery Date Calendars by Bonken Apps
Custom Delivery Date Calendars is an easy to use date picker which can be turned on within 30 seconds of installation. Custom Delivery Date Calendars allow you to create as many date pickers as you want and enable or disable as you see fit.
When you install this app, you can automatically add to the cart page. Add options like time selection with ease. Moreover, you can show on your Shopify order page to order products. When the order is completed, it will be shown on your page. You can create and delete date pickers easily. Just delete them as many as you like, show multiple at once. Purchasers will see the description that you choose. Those descriptions let them clarify products and choose their preferred items to purchase.
One more feature that you can choose to disable certain days and historic dates as well as reset them. You can take a trial for 5 days and purchase this app later.
Features Highlights
Automatically add directly on the cart page
Shows on your Shopify order page to order products
Can create and delete date pickers
Choose a description for the purchasers
Choose to disable certain days
Price: $8.99/month
Rating: 0 / 5
#9 Gophr ‑ UK Same Day Delivery by Gophr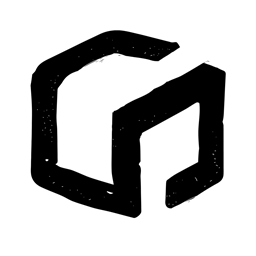 After-sale experiences are one of the key factors that make the customers want to come back to the shops. Among the after-sale services, the delivery service is the most essential piece in the revenue. Understanding the importance of this service, the Gophr vendor has developed an effective app for any Shopify sellers to maximize their revenue. By simple installation, this Gophr ‑ UK Same Day Delivery App will be added into their shops within a minute.
With the effective and outstanding features of this app, the Shopify store owners have highly flexible pricing options. One of the easiest way for them to calculate the cost of delivery within the checkout, and quotes cost directly or they also enable choosing to add the carrier calculated shipping cost. Without any codes or many efforts, the Shopify store owners can calculate the cost-effectively. Besides, the users enable assessing and communicating to the visitors directly through the contact forms. Across every stage of delivery, the shop owners can check their orders by real-time GPS.
This app also supports the shoppers by multiple options in delivery such as book on-demand standard or express delivery on the page. Furthermore, from the Gophr booking engine, the users can request photo proof on any stage of the delivery process. Last but not least, this app supports multiple deliveries in a shop, which allows the users to maximize their sales.
Features Highlights
Provide highly flexible pricing options
Calculate the cost effectively
Assess to customers more easily
Communicate with customers directly
Track oders by real-time GPS
Price: Free
Rating: 5 / 5
#10 CSL Nordic Shipping Options by CSL Consult
CSL Nordic Shipping Options developed by CSL Consult is another app for shipping options for your Shopify store. With this app, you can make a decision on the prices, the quantity of pickup points or parcel shops to display and the real text. In fact, the app can list places that are nearest to the shipping address and allow users to choose one they like when they check out. You do not need to worry about the app installation since NSO is simply set up and only takes you several minutes to complete. In addition, users can receive the support from multiple carriers like GLS parcel shop in Sweden and Denmark or PostNord service in Sweden, Denmark, Finland or Norway. Also, take note that NSO app is widely used in all sizes of shops from the small to big scales. There is one thing you should bear in mind that the app works for shops with real-time carrier delivery and you might need to connect with Shopify first to enable this real-time carrier shipping in a couple of minutes.
Features Highlights
Allow customers to select pickup points from carriers
Provide your customers with popular pickup places
Offer supports of pickup points in some countries
Enable users to decide the prices or quantity of pickup points
Handle everything directly in Shopify
Price: $14.95/month. 7-day free trial.
Rating: 5 / 5
#11 Delivery Date by Omega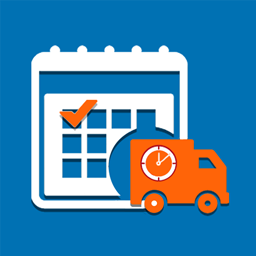 Delivery date is developed by Omega team in order to create amazing feelings for merchants when they use the app. At the first glance, you can understand, to some degree, the main function of the app which is to allows customers to choose a specific shipping date before checking-out. Delivery date is equipped with a lot of convenient features customizing customers' purchases and payments procedure. Omega team has developed some essential features such as setting holiday dates that your company doesn't delivery goods, setting a compulsory delivery date on check-out page, showing the selected date on additional details order page and so forth. The app also offers a 14-day free trial to let you discover the flexibility of the Delivery date and after that, you only pay $7.99/month to own a professional system to control order times as well as the delivery process.
Features Highlights
Schedule delivery date
Customize certain frequently used features
Support freely and fastly
Set delivery time conveniently
Maximize customers' satisfaction
Price: $7.99/month. 14-day free trial.
Rating: 4.9 / 5
#12 On Time Delivery by Appsonrent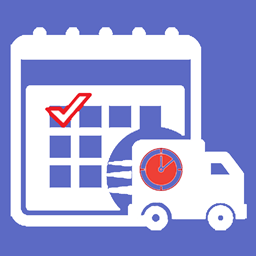 On Time Delivery app can help you with many things for running your online business. The app can solve the min delivery day and you can apply cut-off time on the delivery day. On Time Delivery run by Appsonrent allows customers to select the time and date of their order delivery. In addition, the app can add notes before and after the time slot as well as keep track of orders delivery. Also, you can manage weekends, holiday, and time slots through the admin. Moreover, dates like holiday or weekend can be disabled as the customers have not picked up yet and you can opt for your expected date as well as time format. After installing the app, you can visit the app dashboard and see the live support chat window with the app team. If you have any questions, you can email or chat with the app team under your requirement.
Features Highlights
Allow customers to choose their favorite dates and time for delivery
Track every deliver order
Enable you to access to change features
Support multiple language
Control dates when your customer cannot pick up orders
Price: $9.99/month. 3-day free trial.
Rating: 4.7 / 5
Advertisement
How AVADA Commerce ranks 12 Shopify Delivery Date apps list
These above 12 Delivery Date apps for Shopify are ranked based on following criteria:
The ratings on $Shopify store
The app's rank on search engines
The prices and features
The app provider's reputation
Social media metrics such as Facebook, Twitter and Google +
Reviews and assessment by AVADA.io
Top 12+ Shopify Delivery Date Apps
Special thanks to all vendors which contributed the best 12 Shopify Delivery Date apps. We honestly recommend you to give every app above a try if possible. We create Shopify apps review series with the aim of helping Shopify online stores find the best Delivery Date for their website. All of the information on the review (including features, description, prices, and links) is collected from the vendor's website or their own published page/ selling channels.
The list of the 12 best Shopify Delivery Date apps is kept up-to-date on a regular basis by our team. Please feel free to reach us out if you have any questions related to this app review.
Don't see your app on the list? Wanna contribute more content to this review? Contact us
If you want to add or remove an item in the Delivery Date list, feel free to contact us at Contact us
Find more themes, please visit our Shopify theme reviews!