Published on
11+ Best Shopify Customer support Apps in 2023
11+ Best Shopify Customer support Apps from hundreds of the Customer support reviews in the market (Shopify Apps Store, Shopify Apps) as derived from AVADA Commerce Ranking which is using AVADA Commerce scores, rating reviews, search results, social metrics. The bellow reviews were picked manually by AVADA Commerce experts, if your app about Customer support does not include in the list, feel free to contact us. The best Customer support app collection is ranked and result in March 27, 2023, the price from $0. You find free, paid Customer support apps or alternatives to Customer support also. The Top 50+ Shopify Free Apps for Every Store.
Quick Comparisons of the Best Shopify Customer support Apps
| Logo | App Name | Vendor | Pricing | Rating | Action |
| --- | --- | --- | --- | --- | --- |
| | AVADA FAQs & Helpdesk | AVADA | Free | 5/5 ⭐️ | |
| | UVdesk eCommerce Helpdesk | Webkul Software Pvt Ltd | $36/month. 30-day free trial. | 4.9/5 ⭐️ | |
| | Re:amaze Live Chat & Helpdesk | Reamaze | From $20/month. 14-day free trial. Additional charges may apply. | 4.7/5 ⭐️ | |
| | Support Helpdesk Live Chat | DelightChat | Starts at $29/month for 500 tickets | 4.6/5 ⭐️ | |
| | xSellco Helpdesk | xSellco | Free to install. External Charges may apply. | 4.8/5 ⭐️ | |
| | Sally ‑ Auto Customer Support | Chaterr | From $9.99/month. 30-day free trial. Additional charges may apply. | 0/5 ⭐️ | |
| | Zendesk Support | Zendesk | Start from $0/month | 3.6/5 ⭐️ | |
| | Tidio Live Chat | Tidio Ltd | Free plan available. Additional charges may apply. | 4.8/5 ⭐️ | |
| | tawk.to Live Chat | tawk.to | Free | 4.4/5 ⭐️ | |
| | Quick Contact | SolverCircle | $4.99/month. 3-day free trial. | 0/5 ⭐️ | |
#1 AVADA FAQs & Helpdesk by AVADA
AVADA FAQs & Helpdesk is an outstanding Shopify app with the aim of addressing customers' common and urgent concerns on time. With the FAQs popup and page, shoppers easily raise any questions and instantly find the answers anywhere on your store. If they are in emergency cases, multiple Contact us methods (WhatsApp, Phone call, Message, and Contact Form) are displayed to connect them with admins at a glance. Besides, buyers can effortlessly track their orders instead of waiting for responses from merchants.
This free tool helps e-businesses cut down support time and extra costs by providing popular information with an eye-catching FAQ interface. It also improves the customer experience and motivates them to complete their orders without hesitation. Consequently, Shopify merchants can increase conversion rate and achieve sales boost smoothly on the track.
Let's enjoy the AVADA FAQs & Helpdesk app and get started on dramatic revenue growth today!
Features Highlights
Show questions on popup widget and FAQs page
Design themes for the FAQs popup and page
Display Contact us methods and Order tracking
Configure FAQs interface
Provide FAQs report
Price: Free
Rating: 5 / 5
#2 UVdesk eCommerce Helpdesk by Webkul Software Pvt Ltd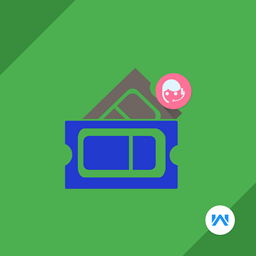 UVdesk eCommerce is a smart tool designed by Webbkul to help e-stores deal with customers' feedback and requirements. UVdesk brings to users a lot of advantages. First, UVdesk offers the admins of online shops with a rapid and controllable way to respond to all customers' inquiries which are sent from different channels. Moreover, the app can connect with Shopify, therefore you can easily manage the number of booking within a day or a week without going out of your Shopify Admin page. Second, UVdesk also brings to your Internet-based stores the right of creativity and management. It means that you are able to change the design, background theme to fit with the store's image. Besides, the workflow and the traffic of responding become quicker so, you can satisfy your buyers and reduce their feeling of waiting-time perception. Last but not least, to maximize the rate of answering questions, UVdesk is equipped with many advocacy channels such as email, social media, marketplaces, and FAQs. Particularly, in the FAQs part, the app automatically posts the most regular problems and its answers so that users can have a quick look to solve the troubles. You are offered a 30-day free trial, then you can upgrade your account into the enterprise which costs you $36 per month. Don't hesitate, customer support will become in handy thanks to UVdesk.
Features Highlights
Monitor the shopping process in convenient way
Offer in-time support
Deal with customer's problems via some features
Connect with many other apps
Reduce customers' query in answering
Price: $36/month. 30-day free trial.
Rating: 4.9 / 5
#3 Re:amaze Live Chat & Helpdesk by Reamaze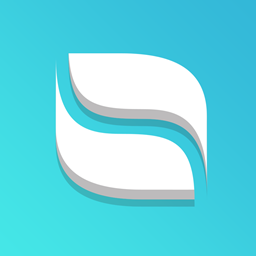 Re:amaze Live Chat & Helpdesk app was developed with the best technology to give the Shopify store owners helpful features to boost their business. This app is not only a Live Chat app but also a multiple channels helpdesk on Shopify because it allows you to approach the customers via emails, Facebook, Messenger, Twitter, etc. Moreover, the shop owners can answer all questions and meet all demand by communicating with them. In addition, this app helps your store to connect different Shopify stores, therefore, you will make more return. Furthermore, your website's loading speed will not be affected by installing this app because it provides an SEO-friendly script loading. More importantly, this app is totally free and it is easy to install without coding knowledge.
Features Highlights
Provide customer Satisfaction Surveys and Ratings
Works with available Apps
Support FAQ management
Customize Response templates and email templates
Support Internal staff notes
Price: From $20/month. 14-day free trial. Additional charges may apply.
Rating: 4.7 / 5
#4 Support Helpdesk Live Chat by DelightChat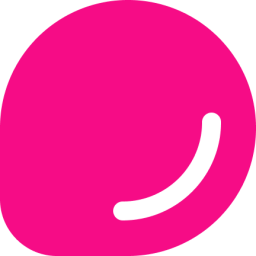 DelightChat is an omnichannel customer support software for ecommerce brands. It helps you connect your Instagram, Facebook, Emails, and WhatsApp support channels and answer customer queries, all from a single dashboard.
It also lets you communicate with other team members, assign support tickets for accountability, and see who's working on a ticket in real-time.
It is designed to be so easy, you can get started within minutes of signing up.
But there's more!
DelightChat lets you automate up to 40% of your support tasks including replying to repetitive queries, tagging and assigning tickets based on various conditions, and even pull data from Shopify within a message for more personalized auto-responses.
Why handle these tasks manually when DelightChat can do them all for you?
If your customers request order modifications, your team doesn't need to go hunting for order details on Shopify. With DelightChat, you can view and edit Shopify orders right from the dashboard!
Features Highlights
Built-in Self Service and Live Chat widget that makes it easy for customers to connect to you
Rule-based automation options that save you hours every day in responding to repeating queries
organizing tickets
assignments
etc.
Analytics and tracking of every team member
support channel
and your brand as a whole
Works great for solopreneurs and larger teams alike
CSAT is built-in to help you get details on how your support has performed.
Priced up to 90% lower than competitors to save you money on support!
Price: Starts at $29/month for 500 tickets
Rating: 4.6 / 5
#5 xSellco Helpdesk by XSellco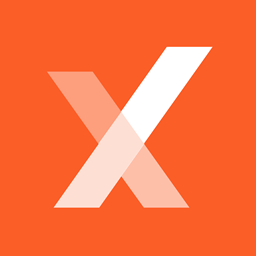 xSellco Helpdesk is an effective tool aiding e-shops in solving hundreds of questions coming from merchants. xSellco provides a lot of distinctive characteristics which allows your online stores fasten the speed of responding. First and foremost, Sellco aims to optimize customers' satisfaction by giving rapid connection with purchasers wherever they are. Any questions are sent to conversation boxes and admins can figure out the proper solutions. In addition, these requirements for customers are listed in order, then applying the rule of "first comes first serves", admins cannot be in mess to answer pop-up questions. Second, thanks to Sellco, you can manage the quality of customer support, whether your answers meet the demand of buyers or not. After that, you are likely to change the plan or sales staffs to raise the merchants' loyalty. The most special characteristic of the app is that the app can give you automatically translation. This feature is especially helpful in dealing with inquiries which are not written in English. When you write your answers in English, the app also translates into customers' mother tongue. That's so interesting! How can e-stores use the app? Just click the button of download and use it. The app is totally free.
Features Highlights
Boost the speed of dealing customers' questions
Provide translation features
Integrate with other e-commerce foundation
Analyze frequent questions
Customize the design
Price: Free to install. External Charges may apply.
Rating: 4.8 / 5
#6 Sally ‑ Auto Customer Support by Chaterr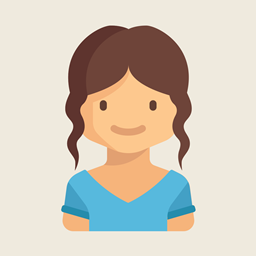 Sally is one of the most high-end applications using in order and shipping service. The app brings to three main benefits. First of all, Sally helps your customers to have more automated service in which essential information about the products will be provided if customers want. Customers no longer suffer from language barrier because Sally's AI capabilities will definitely allow users to use their own mother tongue, then the procedure of purchasing becomes more and more comfortable. Furthermore, automated messaging system is installed to increase customer interaction meanwhile ensure the privacy of the conversation. Your company absolutely have access to your potential customers while these customers also feel that they are experiencing an easy-to-use service. Last but not least, by using Sally, you can boost the possibility of existing customer's repurchase by 8 times, according to marketing metrics. Sally impresses users not only with its distinctive features but it also offers other features which enhance customer's service by focusing on functions that users frequently need such as order confirmation, FAQs, one-click setup and so forth. Sally provides three packages depending on the demand of online store which are Sally basic ($9/month), Sally pro ($149/month), Super Sally ($499/month) and the 30-day free trial is available as well.
Features Highlights
Reduce customers' transaction process
Develop quality of customer service
Increase customers' loyalty
Improve friendly approach to customers
Offer convenient features
Price: From $9.99/month. 30-day free trial. Additional charges may apply.
Rating: 0 / 5
#7 Zendesk Support by Zendesk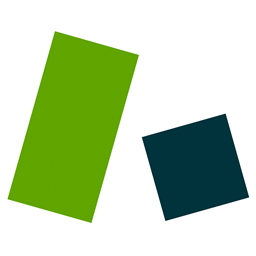 Zendesk Support is developed to offer businesses with maximum benefits in the era of e-commerce. It can be said that the more modern technology becomes, the higher the competitiveness between online stores is. As a result, Zendesk Support will help Internet-based shops to stand firmly in a pool of rivals. First of all, the app assists stores in providing quick and easy resolutions to buyers' questions. These questions are usually related to billing, delivery and order information from Shopify displayed in Zendesk platform. Second, you can allow customers to have access to the app by using smartphones, chat, email, and social media. When merchants leave their inquiries, they would be sent instantly to your staffs who respond immediately in a couple of minutes. Last but not least, store's admins are able to ass Zendesk Web Widget to any Shopify-powered sites with a view to increasing the level of website traffic and customers' response. Amazingly, Zendesk Support is totally free to install so, why don't you download the app right now to maximize your profit?
Features Highlights
Give easy and quick resolution to buyers' questions
Provide all support tools and Shopify information
Connect with customers through phone
chat
email
Boost the important order data
Add Zendesk Web Widget to any site
Price: Start from $0/month
Rating: 3.6 / 5
#8 Tidio Live Chat by Tidio Ltd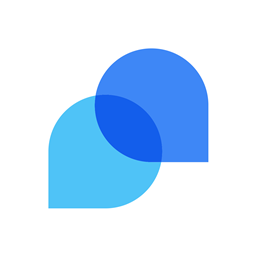 The customers' satisfaction is so important to the success of your Shopify store. It is necessary for the store owners to take care of their visitors in real time, this app Tidio Chat is one of the best tools that help you increase the sale effectively. With the unique features, the Tidio can merge live chat, Bots, and Marketing Automation to meet all demands of the customers. Moreover, by adding this app, adding you will empower your store services with the quickest and most effective form of contact. The app users can not only contact their visitors but also track all their activities when they come to their shops. More importantly, you can remind every customer about their abandoned cart in your store. The customers are also attracted by discounts and the beautiful pictures of your products. This is how the Abandoned Cart Bot works. Last but not least, this app enables integrating with GetResponse, Zendesk, Mailchimp, and Google Analytics
Features Highlights
Provide modern widget design that suit for many webs
Set up less than 30s
Automatical BOTs
Enable communicating with customers through Messenger
Support multiple languages
Price: Free plan available. Additional charges may apply.
Rating: 4.8 / 5
#9 tawk.to Live Chat by Tawk.to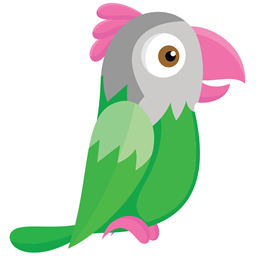 The Tawk.to is one of the most famous Shopify app suppliers in the market. They bring us a free app named tawk.to live chat app which helps you increase the profit from the visitors come to your website. Moreover, this app also is an effective tool in managing the Shopify store as well as the customer's transaction. In addition, it is easy for you to communicate with customers because it is compatible with all modern browsers such as Facebook, Zalo, etc. Therefore, it will increase the user's interaction with their customers by chatting with them. More importantly, by tracking their behaviors, you enable supporting them to meet all the customer's demands. The customers will be satisfied and then they will buy more, which boost your sales. With this app, you have to pay nothing to use the unlimited number of Agents, Chat Volumes or websites.
Features Highlights
Free app with simple installation
Connect to customers everywhere
everyday
Monitor website visitors
Increase Conversion
Fullly responsive in different browsers or iOS
Android
Windows and Mac OSX
Price: Free
Rating: 4.4 / 5
#10 Quick Contact by SolverCircle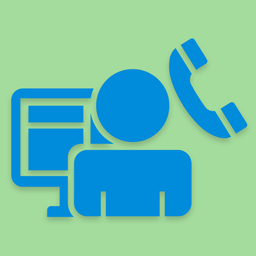 Quick Contact, which is released by the SolverCircle team, is an important tool for all Shopify e-commerce administrators to satisfy the customers by serving all the best. With Quick Contact, you are enabled to allow your customers to easily get contact form and send inquiry immediately at any page. As a manager, you can customize basic settings and form style. Furthermore, you are able to view all the contact messages, phone numbers, email addresses, and many more with our provided Submitted Date & Time. Please kindly note that the position of your content can be changed to left or right. Also, you may want to set or remove background image and make changes to names of contact form fields so we serve you with "Basic Settings" option. Figure them out now with just 1 click!
Features Highlights
Easily customize basic settings with various options
Enable users to view all data from admin panel
Allow activating or deactivating the plugin
Configure 'Form Style Settings' and 'Button Style Settings'
Custom CSS options are available for your needs
Price: $4.99/month. 3-day free trial.
Rating: 0 / 5
#11 Zelina by ZINation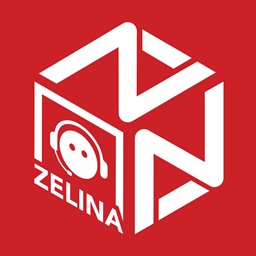 Zelina by ZINation is a Shopify app that plays the role of a tiredless 24/7 employee in your customer service team. When a shopper visits your store, a pop-up chat will automatically be started to engage your potential customer in a sales conversation. These messages are personalized easily: all you need to do is to create a zapplet, write a message & activate it. The chatbot could also provide model answers to FAQs or suggest instruction articles to your visitors.
Features Highlights
Start a sales conversation with your store visitors with a pop-up chat
Personalize messages for every single visitor
Messages personalization made easy: create a zapplet
write a message & activate it
Suggest instruction articles or provide model answers to FAQs
Prompt a pop-up offer box when a shopper visits your store
Price: Free plan available. Additional charges may apply.
Rating: 4.9 / 5
Advertisement
How AVADA Commerce ranks 11 Shopify Customer support apps list
These above 11 Customer support apps for Shopify are ranked based on following criteria:
The ratings on $Shopify store
The app's rank on search engines
The prices and features
The app provider's reputation
Social media metrics such as Facebook, Twitter and Google +
Reviews and assessment by AVADA.io
Top 11+ Shopify Customer support Apps
Special thanks to all vendors which contributed the best 11 Shopify Customer support apps. We honestly recommend you to give every app above a try if possible. We create Shopify apps review series with the aim of helping Shopify online stores find the best Customer support for their website. All of the information on the review (including features, description, prices, and links) is collected from the vendor's website or their own published page/ selling channels.
The list of the 11 best Shopify Customer support apps is kept up-to-date on a regular basis by our team. Please feel free to reach us out if you have any questions related to this app review.
Don't see your app on the list? Wanna contribute more content to this review? Contact us
If you want to add or remove an item in the Customer support list, feel free to contact us at Contact us
Find more themes, please visit our Shopify theme reviews!
People also searched for
shopify customer support apps
customer support apps for shopify
top customer support for shopify
top shopify customer support apps