Published on
12+ Best Shopify Customer photos Apps in 2022
12+ Best Shopify Customer photos Apps from hundreds of the Customer photos reviews in the market (Shopify Apps Store, Shopify Apps) as derived from AVADA Commerce Ranking which is using AVADA Commerce scores, rating reviews, search results, social metrics. The bellow reviews were picked manually by AVADA Commerce experts, if your app about Customer photos does not include in the list, feel free to contact us. The best Customer photos app collection is ranked and result in November 11, 2022, the price from $0. You find free, paid Customer photos apps or alternatives to Customer photos also. The Top 50+ Shopify Free Apps for Every Store.
Advertisement
Quick Comparisons of the Best Shopify Customer photos Apps
| Logo | App Name | Vendor | Pricing | Rating | Action |
| --- | --- | --- | --- | --- | --- |
| | Photo Gallery ‑Pinterest Style | POWr.io | Free | 4.5/5 ⭐️ | |
| | Photo Gallery + Lookbook | POWr.io | 0 | 4.5/5 ⭐️ | |
| | Uploadery | ShopPad Inc. | From $19.99/month. 30-day free trial. | 4.8/5 ⭐️ | |
| | Product User Photos | Buddy Apps | $4/month. 4-day free trial. | 4/5 ⭐️ | |
| | Evotte Photo Review | Evotte | From $6.99/month. 7-day free trial. | 0/5 ⭐️ | |
| | Shoppable Instagram & UGC. | Foursixty | From $50/month. 21-day free trial. | 4.9/5 ⭐️ | |
| | CC ‑ Video & Photo Reviews | ConfidentCustomer | Start from $0/month | 0/5 ⭐️ | |
| | Loox Reviews ‑ Photo Reviews | Loox | From $9.99/month. 14-day free trial. | 4/5 ⭐️ | |
| | Reviewmate ‑ Photo Reviews | dsmatepro | From $5.99/month | 3/5 ⭐️ | |
| | Customer Photo Uploader | GenovaWebArt | From $1.99/month. 14-day free trial. | 2.9/5 ⭐️ | |
#1 Photo Gallery ‑Pinterest Style by POWr.io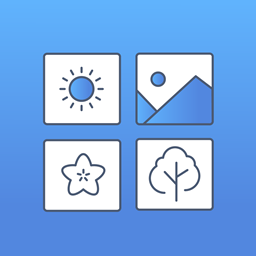 Photo Gallery – Free Gallery developed by POWr.io is a must-try app you can use for your online store on Shopify. About its key features, POWr helps upload photos, get videos embed, add text and titles, and create a call-to-action button to make attractive product grids, team pages, press galleries, and user testimonial fields. The app is also highly customizable by adjusting spacing among entries, adding borders, and choosing expected photo size and so on. If you want to optimize and support SEO images, you can easily include text in various languages to each photo without any help. In addition, the app allows customers to search text to filter entries by keywords. POWr is easily installed as well. All you need to do after the installation is to create your own Photo Gallery and include it into your pages of the Shopify. In case you need any help, supporting team is willing to help.
Features Highlights
Show hot inventory and items in a Pinterest-style lookbook or collection
Customize every single part of the gallery
Increase your following
Share photos on various social medias
Support text in different languages
Price: Free
Rating: 4.5 / 5
#2 Photo Gallery + Lookbook by POWr.io
POWr app is so simple to install and easy for new stater. You can create your Gallery, and add it to any page of your web page within minutes.
One of the features in POWr that you can take your product and organization pics come to existence with a beautiful, unfastened Pinterest-style Gallery or lookbook. Besides, you can select from several computerized image cropping patterns and layouts so you don't ought to manually crop/arrange individual photos. Add titles and caption textual content. Use name-to-action buttons to direct customers to any other page. Moreover, you can add alt textual content to every picture to optimize photos for SEO. Allow a lightbox popup slider to let clients take a more in-depth study of your pictures.
Last but not least, the like button can be added so visitors can like your photos more. Therefore, you can install this app with free cost to enjoy these amazing features.
Features Highlights
Easy to create customized product grids
Provide call-to-action buttons
Provide social sharing buttons
Use image resizing automatically
Supports text in any language
Price: 0
Rating: 4.5 / 5
Advertisement
#3 Uploadery by ShopPad Inc.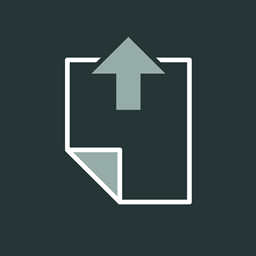 Uploadery app developed by ShopPad Inc. is another interesting app to provide you with everything you need to allow your customers to post files whenever they want to add products to the cart. Here are Uploadery's outstanding features. First, Uploadery app helps a large number of fields that are up to 2GB—100x more to the products and these uploaded files appear with your order in the Shopify dashboard. In addition, it can configure height, widths, and ratios for images and accept many types of files or reject files formats you want to. If your customers want to post high-res images, the app can meet their demand by validating the dimensions of images with heights, widths, and ratios. What is new about this app is that Uploadery rules engine enables you to place easily uploaded fields on any products in the catalog. Don't forget that if you have any trouble with installing the app, the support team is always here to help you.
Features Highlights
Accept large fields
Customize images before uploading
Simplify customer's orders
Receive any kind of fields
Place uploaded fields on any products
Price: From $19.99/month. 30-day free trial.
Rating: 4.8 / 5
#4 Product User Photos by Buddy Apps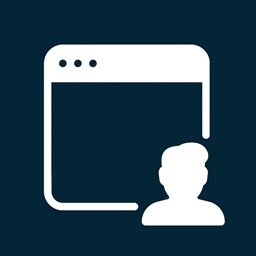 Product User Photos enables any user to post his photos as well as display his experiences with the products he is using. Store owners still have rights to manage all of these photos and allow them to be shown on the store owner's product page. Product User Photos by Budd Apps allow users to show off how your products will look like in reality, hence boosting sales. Product User Photos app is known as theme-friendly design, which means that it can match perfectly your store's appearance and feel. Also, every single factor in this app is highly customizable, including text, code, and design. Also, users can perform a bulk in actions like publish, unpublish, and Delete images. Don't forget that whenever your customers upload a picture, a notification will be sent to you so that you can control and manage this action. In addition, Product User Photo is simple to set up and use in just one click. The gallery is totally mobile-friendly to help you easily install and manipulate.
Features Highlights
Allow customers to post their photos
Get notified whenever there are new photos
Manage the customer photos
Customize every single part
Easily install and use
Price: $4/month. 4-day free trial.
Rating: 4 / 5
#5 Evotte Photo Review by Evotte
Buyers may trust other clients' using experiences other than your description about the product that it could be nice to use the show your consumer's feedback on your store and Evotte Photo Review allows you to do that. Particularly, your purchasers can upload image reviews about your products with this tool and you can put them in a gallery and show on your store. Especially, you can choose where to display this review gallery, on the product page, homepage or anywhere on your website. Moreover, your customers will receive an email reminding them of giving feedback after purchasing your goods and you can edit the email as well as review style. Additionally, you can import reviews from other sources, like Amazon, eBay or others using a CSV file.
Features Highlights
Allow buyers to upload image reviews
Let administrator show reviews pictures in a gallery
The review gallery can be placed anywhere on store
Automatically notify clients of giving feedback
Available to edit the email content and review style
Price: From $6.99/month. 7-day free trial.
Rating: 0 / 5
#6 Shoppable Instagram & UGC. by Foursixty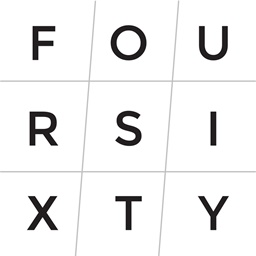 Shoppable Instagram & UGC designed by Foursixty is an app which allows customers to shop in Instagram and your #UGC. This app offers several useful features. Firstly, it is extremely important to ask for permission from customers before using their photos on your website and in your advertising. And with this app, you can manage and acquire the legal rights to your #UGC with just a few clicks. Secondly, you can embed galleries anywhere you want such as product pages, email, your cart page, homepages and collection page. Besides, this app also provides customizable galleries. You can control your fonts, colors, themes in order to make the galleries look like a cohesive part of your brand identity. Plus, the Instagram posts schedule feature allows you to make your posts all shoppable before posting them to Instagram. Install now to gain a 21-day trial to experience all these features for free.
Features Highlights
Embed galleries anywhere
Reduce abandoned carts
Customizable galleries
Schedule Instagram posts
21-day free trial
Price: From $50/month. 21-day free trial.
Rating: 4.9 / 5
#7 CC ‑ Video & Photo Reviews by ConfidentCustomer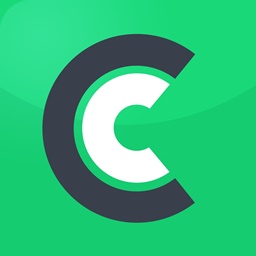 You can improve your sales for your online store with CC-Video and Photo Reviews. This app can automate the process of getting text, video, and image product review for the Shopify store, and then turn the visitors into your customers. It is understandable that lots of store owners start their e-commerce strategies, so that is the reason why you can receive the free forever plan giving you product reviews, store widget, and unlimited invites and so on. As you might not know about, CC is the pioneering Shopify video for product reviews to help you combines text, video, and photo product in just one dashboard. Also, the app allows you to send bulk product invites via SMS or email to the customers to help them review the store products. In addition, the app can offer a quick solution for the customers to leave your video product reviews and you can turn reviews into highly converting Google Ads and Facebook to have more sales and traffic with social proof.
Features Highlights
Boost your sales
Increase the trust with reviews
Enhance the store visibility
Promote search ranking
Get more sales and traffic for your store
Price: Start from $0/month
Rating: 0 / 5
#8 Loox Reviews ‑ Photo Reviews by Loox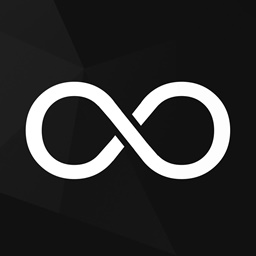 Loox ‑ Photo Reviews, which is produced and published by Loox, is a must-have tool that helps to increase conversions, drive more traffic from customer's reviews shared to social media and integratie those reviews data for SEO. By using this wonderful application, users can collect reviews automatically, as requests for photo reviews are sent to buyers in exchange for discount coupons. You can also customize your timing, review form, font, size, color, … which are suitable for your own store. Besides, Loox ‑ Photo Reviews helps to show all the reviews in one place and share them on social media. Therefore, you can gain more customer's trust, boost your sales and drive more traffic for your online store. On top of that, this application offers translation into many languages such as English, Spanish, French, German, Portuguese, Russian, Turkish and Dutch to provide more information to buyers from all over the world. With all tremendous benefits Loox ‑ Photo Reviews offers, get it soon to boost your conversions easily!
Features Highlights
Automatically request photo reviews from customers
Customize timing
review form questions
widget colors
font
size
position
...
Allow users to add a public response to published reviews
Provide translation in many languages
Share photo reviews on social media to inspire fans
Price: From $9.99/month. 14-day free trial.
Rating: 4 / 5
#9 Reviewmate ‑ Photo Reviews by Dsmatepro
It is not certainly sure people can buy your products even after reading their review carefully because customers cannot make sure that how it will look in their hands. That is the reason why you need Reviewmate-Photo Reviews app. The app allows your customers to upload the attractive review with the product's photos. Another advantages of this app are it can assist in changing your layouts and colors of the review to help it match with the theme you are using. You can easily replace your customer name with the generated names. Your store can look more attractive and impressive when it is highly customized. In addition, importing reviews from amazon, aliExpress, Walmart, sammydress, and dhgate or importing reviews from the aliexpress from your buyers with certain countries are one of the key features of Reviewmate-Photo Reviews app. You can select about 3 review layouts and the app can work with lots of themes as well as become mobile-friendly.
Features Highlights
Add unlimited reviews to the store
Control your reviews
Automate everything
Customize the look of your review
Work with many themes
Price: From $5.99/month
Rating: 3 / 5
#10 Customer Photo Uploader by GenovaWebArt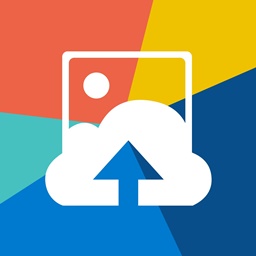 Customer Photo Uploader by GenoveWebArt is an app which encourages your customers to upload real photos of your products. This app has some useful features to help you do the work. Firstly, it lets your customers share real-life images of your products which provide a clear picture of how your products look like and prove that they are worth buying without having to read long reviews. As a result, customer photos would inspire confidence in your store. Secondly, you can add titles and alt texts to customers' photos and customize the filenames of them which could help strengthen the trust of your loyal customers, involve your potential customers, and implement SEO options properly to optimize the organic search rankings. Thirdly, Customer Photo Uploader includes various options which you can adjust to make it fit your store's style. You can customize both the upload area and the display of galleries. Just need to choose the options for desktop display, and the responsive layout will be adjusted automatically. Install now to experience and get a 14-day trial for free.
Features Highlights
Engage customers to upload real product photos
Track and evaluate photos' impact
Optimize your SEO
Quick and simple installation
14-day free trial
Price: From $1.99/month. 14-day free trial.
Rating: 2.9 / 5
#11 Gallerycase by Buddy Apps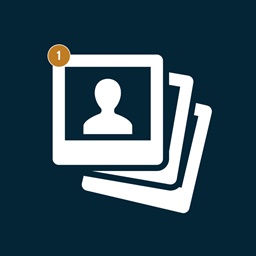 If you want to understand your customer's insight and be close to them, Gallerycase is here to help you with that. Developed by Buddy Apps, Gallerycase allows the users to share their uploaded images with caption and enables you to create galleries for them. But don't worry, you can manage users' images and show them on the product page. Another features of this app is that it is highly customizable because each part is customized about its text, code, and design. Publish, Unpublish or Delete images are in bulk actions and whenever your shopper uploads a photo, you will be notified. Just one click, the app can be installed and allows you to discover inside features. Take note that Gallerycase is also friendly when it is set up on your mobile. With just about USD 6 per month, you can experience this app with its most outstanding functions and bring your customers with best online shopping.
Features Highlights
Share images with their captions
Receive notification on new images
Manage your gallery easily
Customize every single part
Easily install and use
Price: $6/month
Rating: 0 / 5
#12 User Photos by Developify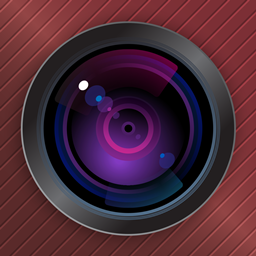 If you want to find another app to allow your customers to post their pictures of your products, let's refer User Photo app developed by Developify. Your customers can find it interesting to use this app because they can post photos on each product page. Take note that the more detail information your products have, the more likely your customers will buy because they know what they need about your items. No matter the picture is used in its form or size, customers can upload both PNG and JPG photos. The app can resize those pictures to let them be fixed for the thumbnails. Also, as soon as those photos are approved, an email will be sent automatically to the users. You can edit the email and add a voucher code as a reward. Apart from that, the app enables you to easily make changes on titles or text or the gallery in your admin area. With 7 days of free trials and from USD 4 per month, it is not hard for any store owners to decide if User Photos is their long-term marketing strategies.
Features Highlights
Allow users to upload their images
Let users gain trust and show the popularity of the products
Approve or reject images
Offer a discount code for the users
Change titles or text in the gallery
Price: From $4/month. 7-day free trial.
Rating: 0 / 5
Advertisement
How AVADA Commerce ranks 12 Shopify Customer photos apps list
These above 12 Customer photos apps for Shopify are ranked based on following criteria:
The ratings on $Shopify store
The app's rank on search engines
The prices and features
The app provider's reputation
Social media metrics such as Facebook, Twitter and Google +
Reviews and assessment by AVADA.io
Top 12+ Shopify Customer photos Apps
Special thanks to all vendors which contributed the best 12 Shopify Customer photos apps. We honestly recommend you to give every app above a try if possible. We create Shopify apps review series with the aim of helping Shopify online stores find the best Customer photos for their website. All of the information on the review (including features, description, prices, and links) is collected from the vendor's website or their own published page/ selling channels.
The list of the 12 best Shopify Customer photos apps is kept up-to-date on a regular basis by our team. Please feel free to reach us out if you have any questions related to this app review.
Don't see your app on the list? Wanna contribute more content to this review? Contact us
If you want to add or remove an item in the Customer photos list, feel free to contact us at Contact us
Find more themes, please visit our Shopify theme reviews!
People also searched for
shopify customer photos apps
customer photos apps for shopify
top customer photos app for shopify
top shopify customer photos apps