Published on
4+ Best Shopify Customer Fields Apps in 2022
Author
4+ Best Shopify Customer Fields Apps from hundreds of the Customer Fields reviews in the market (Shopify Apps Store, Shopify Apps) as derived from AVADA Commerce Ranking which is using AVADA Commerce scores, rating reviews, search results, social metrics. The bellow reviews were picked manually by AVADA Commerce experts, if your app about Customer Fields does not include in the list, feel free to contact us. The best Customer Fields app collection is ranked and result in January 19, 2022, the price from $0. You find free, paid Customer Fields apps or alternatives to Customer Fields also. The Top 50+ Shopify Free Apps for Every Store.
Quick Comparisons of the Best Shopify Customer Fields Apps
ID
App Name
Vendor
Action
#1
Bonify Customer Account Fields
Bonify
Start from $0/month
0/5 ⭐️
#2
Customer & Cart Attribute
Secomapp
Free plan available. 14-day free trial. Additional charges may apply.
4.8/5 ⭐️
#3
Customer Fields
Helium
From $10/month. 14-day free trial.
4.9/5 ⭐️
#4
Metafields Custom Field Master
HulkApps.com
0
4.2/5 ⭐️
#1 Bonify Customer Account Fields by Bonify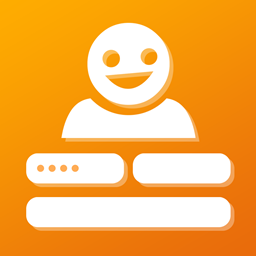 Bonify Customer Account Fields by Bonify is an app which can collect and store data about your customers. This app has several useful features. Firstly, it gets data from customers when they register on your website. You can replace your account registration form with your own custom version. Your customers can now edit their profile. Secondly, you can show and hide fields based on previous questions and even validate the data with your own rules. So you will have the total control of the customers' accounts. Thirdly, you can use this app to update records or get your data out, when you need it, and where you need it. Your data would be validated when you import to make sure that it fits your criteria. No matter how big your store is, this app will make it simple and easy for you to manage customer profiles. So what are you waiting for? Get started today.
Features Highlights
Collect data from customers
Customizable customer profile
Import and export data quickly
Easily show and hide fields
Free plan available
Price: Start from $0/month
Rating: 0 / 5
#2 Customer & Cart Attribute by Secomapp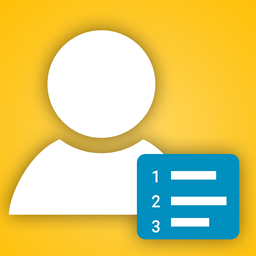 Customer & Cart Attribute by Secomapp is an app which empowers you with new ways to communicate with your customers and analyze your data to gain better customer insight. This app has some useful features that you might like. First of all, you can put unlimited additional fields on the customer registration base, cart page and account page. Also, with this app, you can get the necessary data directly from your customers quickly. To know age, preferences and interests and all other information, you can place fields on the registration page. You can also let your customers select from available options, leave comments, type their own text, etc. And edit their information anytime on their account page. You will get a visual report of any fields that you have chosen. Moreover, it can be customizable with smart and beautiful customer feel. Install now and be ready to know your customers better.
Features Highlights
Support various types of attribute such as Dropdown
Multiple select
...
Enable customers to freely edit their information on the account page
Install automatically
Support various languages
Integrate with free gifts
store pickup
...
Price: Free plan available. 14-day free trial. Additional charges may apply.
Rating: 4.8 / 5
#3 Customer Fields by Helium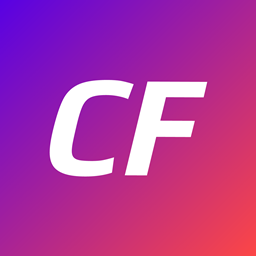 When running an online store Understanding about customers is one of the key factors which lead to a successful business. And because each customer is different from others, you will learn about each unique feature, preference, or interest to improve your sales. Customer Fields by Helium has some useful features which can help you understand your customers better. Firstly, this app helps you to create custom registration forms, and when a customer registers on your store, their information would be collected and stored within the app, which you can access to review or export to another location at any time. Secondly, you can set up rules which will auto-tag the customer depending on a field selection. Also, when a customer is tagged, you can create unique segments in your Shopify admin page to group customers depending on their tags. In addition, if you have a customer database from another source, you can use the import feature to add customers directly into Shopify. And you can also export customers from the app and import them into other applications and services. Install now to get a 14-day free trial.
Features Highlights
Collect customers' information
Automatically tag customers
Better understand each customer
Great customer service
14-day free trial
Price: From $10/month. 14-day free trial.
Rating: 4.9 / 5
#4 Metafields Custom Field Master by HulkApps.com
Metafields are one of the maximum vital capabilities that permit you to upload greater custom statistics area for your Shopify keep. With the Metafields master app, you can maximize the electricity of content material throughout your Shopify keep.
Metafields master gives each service provider the power to add, control, import, and export extra, additional fields for pretty lots whatever you may believe. This includes something in your keep like collections, merchandise, customers, pages, product variations, orders, blogs, articles, etc. Metafields grasp will allow you to create, upload, edit, and manage meta fields on your store; however, it will no longer make modifications to the topic that you are the usage of. You're not restricted to a simple "body" subject with a simple HTML editor. You can configure a limitless wide variety of fields, and pick from an entire bunch of beneficial field sorts.
Metafields has the sector type you want to customize your content. So download now and experience its functions.
Features Highlights
Be able to add descriptions to any product
Can add extra information on collections pages
Create brand profiles for collections
Add product detail page
Support to track internal data
Price: 0
Rating: 4.2 / 5
How AVADA Commerce ranks 4 Shopify Customer Fields apps list
These above 4 Customer Fields apps for Shopify are ranked based on following criteria:
The ratings on $Shopify store
The app's rank on search engines
The prices and features
The app provider's reputation
Social media metrics such as Facebook, Twitter and Google +
Reviews and assessment by AVADA.io
Top 4+ Shopify Customer Fields Apps
Special thanks to all vendors which contributed the best 4 Shopify Customer Fields apps. We honestly recommend you to give every app above a try if possible. We create Shopify apps review series with the aim of helping Shopify online stores find the best Customer Fields for their website. All of the information on the review (including features, description, prices, and links) is collected from the vendor's website or their own published page/ selling channels.
The list of the 4 best Shopify Customer Fields apps is kept up-to-date on a regular basis by our team. Please feel free to reach us out if you have any questions related to this app review.
Don't see your app on the list? Wanna contribute more content to this review? Contact us
If you want to add or remove an item in the Customer Fields list, feel free to contact us at Contact us
Find more themes, please visit our Shopify theme reviews!
People also searched for
shopify customer fields apps
customer fields apps for shopify
top customer fields app for shopify
top shopify customer fields apps