Published on
10+ Best Shopify Coupon Generator Apps in 2023
10+ Best Shopify Coupon Generator Apps from hundreds of the Coupon Generator reviews in the market (Shopify Apps Store, Shopify Apps) as derived from AVADA Commerce Ranking which is using AVADA Commerce scores, rating reviews, search results, social metrics. The bellow reviews were picked manually by AVADA Commerce experts, if your app about Coupon Generator does not include in the list, feel free to contact us. The best Coupon Generator app collection is ranked and result in January 3, 2023, the price from $0. You find free, paid Coupon Generator apps or alternatives to Coupon Generator also. The Top 50+ Shopify Free Apps for Every Store.
Advertisement
Quick Comparisons of the Best Shopify Coupon Generator Apps
| Logo | App Name | Vendor | Pricing | Rating | Action |
| --- | --- | --- | --- | --- | --- |
| | Discount Code Generator | AVADA | Free | 5/5 ⭐️ | |
| | Bulk Discount Code Generator | Seguno Software | Free | 4.9/5 ⭐️ | |
| | Simple Discount Code Generator | FelixD | Free | 0/5 ⭐️ | |
| | KNB ‑ Discount Code Generator | KNBApps | Free | 5/5 ⭐️ | |
| | Original Wheelio spin pop-ups | IT Trading | From $14.92/month, 7-day free trial | 4.8/5 ⭐️ | |
| | Last Second Coupon | Hextom | $9.99/month. 7-day free trial. | 4.8/5 ⭐️ | |
| | Leadslide Coupon Popup | Leadslide | Start from $0/month | 3.6/5 ⭐️ | |
| | Bulk Discounts | Space Squirrel Ltd. | Start from $0/month | 4.3/5 ⭐️ | |
| | Unlimited Bundles & Discounts | Revy Apps | Free plan available | 4.8/5 ⭐️ | |
| | Bold Discounts ‑ The Sale App | BOLD | $19.99/month. 14-day free trial. | 4/5 ⭐️ | |
#1 Discount Code Generator by AVADA
Not be able to create coupon codes in bulk can be a time-consuming and effort-waisting problem for any online store owner who wants to motivate purchases and expand cart value. With Discount Code Generator app, AVADA provides a smart solution for this issue, helping many Shopify admins to generate thousands of codes series within a few clicks.
It is quite easy to generate a set of random codes by pattern. First, you need to assign the existing discount on your store before entering the number of codes you want to get. Then, choose the general code pattern from the suggested list to complete the generation process. Significantly, this thoughtful app also allows you to import your existing codes to any discount campaign, making sure these campaigns run smoothly.
This app is totally free of charge and you can get lifetime updates from AVADA team.
Features Highlights
Create bulk random codes by pattern
Import codes
Support code sorting
Mange codes pools
Code pool summary
Price: Free
Rating: 5 / 5
#2 Bulk Discount Code Generator by Seguno Software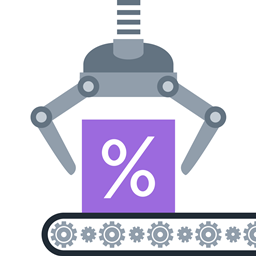 Known as one of the most powerful apps from Seguno, the Bulk Discount Generator app is an effective solution for any online traders who want to increase their own business by discounts. This app allows the Shopify store owners to import numbers of discount codes into Shopify store without wasting time and effort. Moreover, it is easy for you to install this app, everything you need do is a click. In addition, it provides the users the ways to encourage the customers by adding the unique codes automatically to their carts. Besides, the shop owners are able to filter out customer's demands to support the customers in real time. Last but not least, all the features of this app are customizable so the users enable making it on their own.
Features Highlights
Save time and cost
Provide Pop-ups and other marketing emails
Use the unique codesand sharing sites easily
Provide the Cart and browse abandonment
Generate sets of unique discount
Price: Free
Rating: 4.9 / 5
#3 Simple Discount Code Generator by FelixD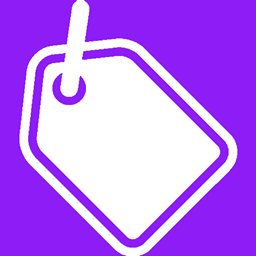 Simple discount code generator is another smart product developed by FelixD to support e-stores to optimize sales revenue and increase brand recognition. It is true that customers are likely to buy a product if they feel they receive more benefits than they expect. Therefore, taking advantage of the psychological theory, simple code generators will help your stores to create thousands of discount codes, up to nearly 100,000 codes in a few minutes. With the pool of discount codes, you can quickly select and distribute discounts to many customers without wasting time. Moreover, the admins of the online store can these codes from CSV files into any homepage in a convenient procedure. By this way, you don't need to regenerate discounts manually, just click upon "More actions", the system will support you to do automatically. In addition, the code generator app also assists you in solving problems that happen suddenly by helping service connected directly to Shopify. Another important thing is that the app is totally free to install. Why don't you download now to boost your sales?
Features Highlights
Generate discount codes randomly
Import CSV file
Create massive number of codes at the same time
Connect immediately with Shopify admin
Provide customizable features
Price: Free
Rating: 0 / 5
#4 KNB ‑ Discount Code Generator by KNBApps
Fraud Protect is currently limited to a group of merchants within the United States, but we plan to expand this product to more merchants in the future. If you are eligible, you'll receive an email and a notification in Shopify.
In the meantime, use fraud analysis to detect fraud and the fraud analysis guide to prevent fraudulent chargebacks.
Features Highlights
Create random and unique discounts
Make the discount codes by 4 simple steps
Create even 999 codes at once
Provide the customizable prefix
length and characters
Separate codes with a comma
Price: Free
Rating: 5 / 5
#5 Original Wheelio spin pop-ups by IT Trading
Original Wheelio spin pop-ups by IT Trading d.o.o. Is an interactive/gamified exit pop-up and Facebook Messenger subscription pop-up.
Unlike traditional pop-ups, the Original Wheelio spin pop-ups app provides you a friendly, interactive, and relaxed way to attract shoppers and drive them to your list. Users will be more relaxed and intriguing to engage with your pop-ups and take further actions that you want them to do.
Features Highlights
Provide multiple gamification options
Email validation & Duplicate prevention
Google compliance & GDPR
Offer custom background
Fully manage & track campaigns
A/B split testing
Price: From $14.92/month, 7-day free trial
Rating: 4.8 / 5
#6 Last Second Coupon by Hextom
The conversion rate, in the e-commerce market, is a very important number which indicates the percentage of visitors who have a purchase order done. For that reason, Last Second Coupon was provided by Hextom and introduced as a supporter of attracting customers' attention and preventing them from leaving your store. Whenever an act of trying to move away is found, a popup window of discount will be offered immediately to stimulate demand and encourage them to buy. Don't worry about the codes, based on countries, cart values, websites, and devices, they are set to be totally different from each other, its delivery is completely supported by the Last Second Coupon application. Furthermore, store admins can restrict specific pages for popups to be displayed. On top of that, the app supports different popups for different countries, this can help you easily approach many more customers. Especially, there are various particular pre-made templates on special events such as Halloween, Christmas,... but they can be flexibly edited/removed/replaced to well fit your store design. A free trial of 7 days is provided, install it now with only 1 click and feel free to get support.
Features Highlights
Present coupon and discount popups to prevent carts from being abandoned
Optimize your return by offering flexible code and discount based on the webpage
cart's value
country
...
Flexibly change theme/design template only holidays or events
Freely design and upload your popup
Restrict certain pages in which popups can be displayed
Price: $9.99/month. 7-day free trial.
Rating: 4.8 / 5
#7 Leadslide Coupon Popup by Leadslide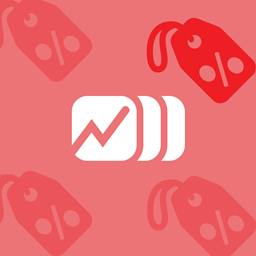 Landslide Coupon Popup is an application created and introduced by Landslide to retain customers visiting your site. Approach the potential buyers whenever you can and make them your loyal customers by offering various discount coupons. It not only brings about the feeling of being special but also generates more motivation for them to make a purchase. For that reason, you will see your sales volume boosted step by step. Landslide Coupon Popup enables you to display the popup window of the discount coupon whenever the clients tend to move away from your store or, especially, after a scheduled timeframe which can be flexibly reset. Even more, store admins can limit the certain pages to display the popups. Its design is customizable, you can edit its look by changing the color, background, font, and many more. Install it now and get support from Landslide team at any time!
Features Highlights
Present Coupon Popups after a timeframe or whenever customers move away from your store
Raise sales volume with discount offers
Various options for automatic coupons such as Coupon Code
Coupon Link
Easy to customize colors
texts and background
Set a timeframe for the popup to be displayed
Price: Start from $0/month
Rating: 3.6 / 5
#8 Bulk Discounts by Space Squirrel Ltd.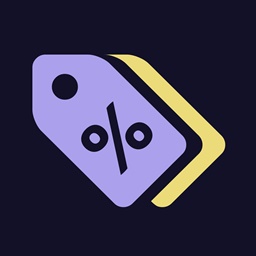 Bulk discount is one of the hottest app developed by Space Squirrel in the field of marketing and sales. With the app, you can make up to 25,000 thousand coupons at a time, and the pool of these discounts will be distributed to customers when they visit the site. The app runs on three basic steps: generate discounts with few second processing, then you click on any codes and convert it into CSV file, and manage the codes by accessing to Shopify Admin Account. In general, bulk discount is a great tool in making discount codes become available to each merchant, hence the purchasers are likely to come back your store; profits, accordingly increase also. To evaluate the effectiveness of your shop, the admins can go to the dashboard to see statistics and trends recorded within a day, which assists you in changing marketing strategy to attract more buyers. The app is totally free to install. You don't need to pay any amount of money but can boost your sales. So, download and use the app now!
Features Highlights
Produce thousands of codes
Keep loyalty customers
Boost sales revenue
Manage the number of orders
Install freely
Price: Start from $0/month
Rating: 4.3 / 5
#9 Unlimited Bundles & Discounts by Revy Apps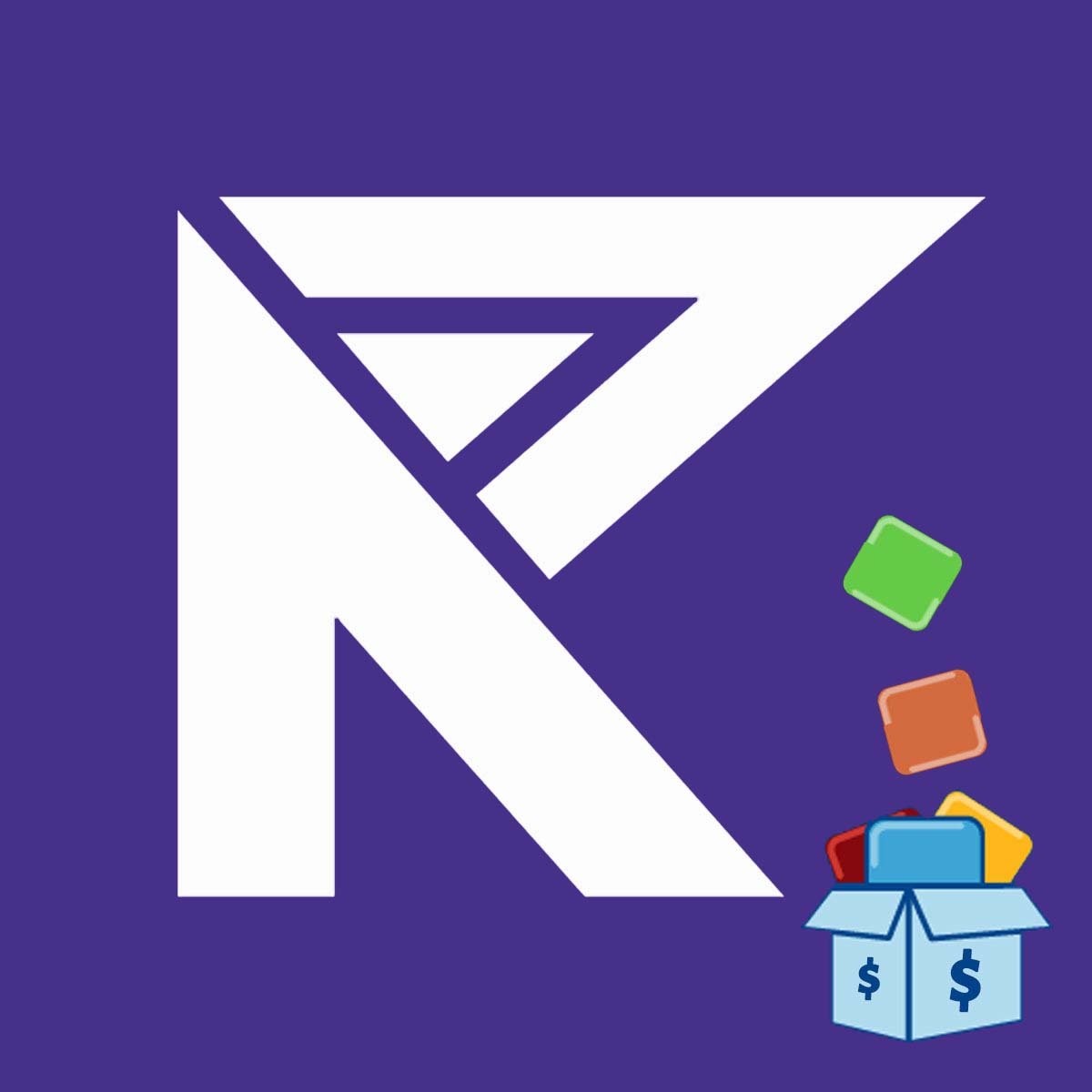 Revy Apps agency with the best team has developed many useful apps for international Shopify online sellers. The apps of Revy Apps contributed to the Shopify store owner's success a lot. One of the most effective apps that the online sellers can install for their shops is Unlimited Bundles & Discounts. This app will be a perfect tool to increase the customer's satisfaction as well as sales.
The reason why this app is a powerful tool is that it has a lot of outstanding features. The first feature is an automatic installation or uninstallation. Moreover, this app can work fluently with multiple inventory apps. In particular, Unlimited Bundles & Discounts can create multiple sales and discounts at once and customize their discounts. Therefore, it is possible for the app users to save a lot of time as well as increase conversions.
The mobile-friendly feature also supports the Shopify shops ro display beautifully in different screens such as mobile or tablets. This app enables helping the online sellers a lot because there is no need to sync inventory or change code when creating more discounts in these shops.
Because online sellers love discounts, Unlimited Bundles & Discounts app is what all the Shopify store owners should consider applying to their shops. With this amazing app, it is easy for the Shopify store owners to motivate their customers to buy more and more products because of a discount.
Features Highlights
Provide multiple sales and discounts
Support to sell many items at once
Install and uninstall automatically
Easy to work with any inventory apps
Support multiple currencies
Price: Free plan available
Rating: 4.8 / 5
#10 Bold Discounts ‑ The Sale App by BOLD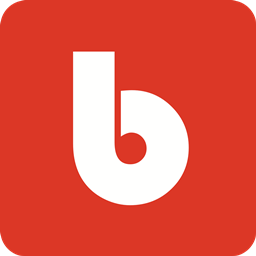 Bold discounts is a sale app designed by Bold with a view to standardizing sales on special days for shopaholics like Black Friday or Cyber Monday. The sale app brings a lot of advantages for your Internet-based shops. First of all, the app will automatically adjust the price of the entire stores with correct discounts for each type of items. The admin does not need to invest their time in updating prices for each one, instead, he/she can manage the number of new orders coming, particularly in big sale-off days. Merchants will see immediately the updated price without waiting or asking online staffs about the discount price, therefore they would feel more comfortable in the online service. Second, to hit on he psychological side of buyers, the app installs a countdown timer to urge and motivate customers to buy these products or else they will be sold out in 2 days, 1 day or even 15 hours. Last but not least, bold discounts allows store owners to connect and collaborate with other softwares like Product Upsell and Kit. The 14-day free trial is available, then you will pay $14.99 per month to use a full package of the app. Download the app and check how the app attracts more customers and generates more profits.
Features Highlights
Set discounts just by a click
Install a countdown timer to urge sales speed
Sale off on Black Friday and Cyber Monday
Create a sale collection
Schedule timer for discount days
Price: $19.99/month. 14-day free trial.
Rating: 4 / 5
Advertisement
How AVADA Commerce ranks 10 Shopify Coupon Generator apps list
These above 10 Coupon Generator apps for Shopify are ranked based on following criteria:
The ratings on $Shopify store
The app's rank on search engines
The prices and features
The app provider's reputation
Social media metrics such as Facebook, Twitter and Google +
Reviews and assessment by AVADA.io
Top 10+ Shopify Coupon Generator Apps
Special thanks to all vendors which contributed the best 10 Shopify Coupon Generator apps. We honestly recommend you to give every app above a try if possible. We create Shopify apps review series with the aim of helping Shopify online stores find the best Coupon Generator for their website. All of the information on the review (including features, description, prices, and links) is collected from the vendor's website or their own published page/ selling channels.
The list of the 10 best Shopify Coupon Generator apps is kept up-to-date on a regular basis by our team. Please feel free to reach us out if you have any questions related to this app review.
Don't see your app on the list? Wanna contribute more content to this review? Contact us
If you want to add or remove an item in the Coupon Generator list, feel free to contact us at Contact us
Find more themes, please visit our Shopify theme reviews!
People also searched for
shopify coupon generator apps
coupon generator apps for shopify
top coupon generator for shopify
top shopify coupon generator apps