Published on
7+ Best Shopify Christmas Effects Apps in 2023
7+ Best Shopify Christmas Effects Apps from hundreds of the Christmas Effects reviews in the market (Shopify Apps Store, Shopify Apps) as derived from AVADA Commerce Ranking which is using AVADA Commerce scores, rating reviews, search results, social metrics. The bellow reviews were picked manually by AVADA Commerce experts, if your app about Christmas Effects does not include in the list, feel free to contact us. The best Christmas Effects app collection is ranked and result in March 26, 2023, the price from $0. You find free, paid Christmas Effects apps or alternatives to Christmas Effects also. The Top 50+ Shopify Free Apps for Every Store.
Quick Comparisons of the Best Shopify Christmas Effects Apps
| Logo | App Name | Vendor | Pricing | Rating | Action |
| --- | --- | --- | --- | --- | --- |
| | Christmas Snowflake | Zestard Technologies Pvt Ltd | $4.99/month | 5/5 ⭐️ | |
| | Christmas Spirit | HonedApps | $9.99/month. 1-day free trial. | 5/5 ⭐️ | |
| | White Christmas | Code Black Belt | $9.99/month. 3-day free trial. | 4.9/5 ⭐️ | |
| | Christmas deals calendar | Saio | 0 | 2.7/5 ⭐️ | |
| | Christmas Calendar Sale Boost | HeartCoding | $29.99 one-time charge | 0/5 ⭐️ | |
| | White Christmas | Code Black Belt | $9.99/month | 4/5 ⭐️ | |
| | Christmas Snow Decoration | Secretbakery.io | $1.99/month | 5/5 ⭐️ | |
#1 Christmas Snowflake by Zestard Technologies Pvt Ltd
Christmas takes place one time a year, and this is an occasion that many people spend time shopping to buy decoration items and others. You would like to bring Christmas atmosphere to your online shops. Christmas Snowflake is a perfect choice because it has a lot of outstanding features. First, the app offers you with a lot of available Christmas themes so that you can have many choices to choose and adjust the template. You can change details on the themes such as the size, fonts, and color to fit with your store's images. Second, Christmas provides animated Santa to attract more visitors to come to your websites. In addition, the Garland effect is equipped to appear on the top and bottom of the website. Last but not least, you never be afraid that these moving pictures would reduce the smooth running of your store because the app offers all light-weight objects. You are allowed to use the app for free in 3 days then pay $4.99 per month to utilize permanently.
Features Highlights
Decorate your store with Christmas themes
Attract visitors by showing animated Santa
Provide light weight objects
Display the Garland effect on website
Add header and footer for Christmas
Price: $4.99/month
Rating: 5 / 5
#2 Christmas Spirit by HonedApps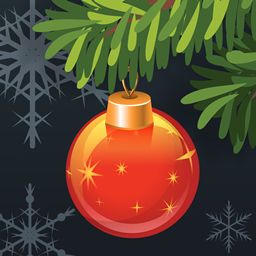 The holiday as Christmas is one of the best opportunities for online sellers to boost their sales. This Christmas Spirit app will help the store owners to decorate the stores with the best tools. The admins can create the Christmas truly feeling for their shops by lovely charms and winter atmosphere. Moreover, the users can make the visitors more cheer up with the amazing music anytime they come to the website. In addition, by a click, the store owners can stop all the decoration from top to bottom. The snow animations that will make the customers to have the best shopping experiences when the holiday coming. The music can be changed the speed or be disabled anytime the admins want. Especially, online merchants can change the color of snowflakes among white or pale blue.
Features Highlights
Create the individual timeline for each visitor
Allow the store owners to change the top decoration
Automatically change top and down decoration
Easy to display music autoplay
Support to change the color of snowflakes
Price: $9.99/month. 1-day free trial.
Rating: 5 / 5
#3 White Christmas by Code Black Belt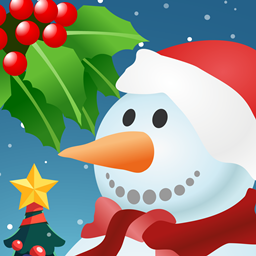 White Christmas run by Code Black Belt is very easy to install as well as configure without coding and template modification with a click only and you can possess multiple configuration selections. With the app, your customers can have chances to access to more holiday sales by placing them in the right mood for shopping during Christmas days. Take note that White Christmas can bring you a perfect and awesome Christmas atmosphere, which means that you can simply celebrate Christmas in the store with music and decoration and design it to make a memorable holiday. Don't forget that the app also provides you with sound support and different policies on the audio auto-playing. White Christmas is also fully customized to help fit your store' themes. Don't worry that thanks to White Christmas app, you can get satisfied and if you have any problems or questions, don't hesitate to contact the app team to receive instant support.
Features Highlights
Prepare good things for Christmas holiday with music and decorations
Provide users with sound support
Customize the app to match theme of Shopify stores
Offer different policies on auto-playing
Price: $9.99/month. 3-day free trial.
Rating: 4.9 / 5
#4 Christmas deals calendar by Saio
Christmas is all about sharing and Christmas season is upon us. So, the Christmas deals Calendar is created for you and your customer's pleasure.
Customers will receive a Christmas deal for each day in December. You have to create 24 special Christmas deals to engage better with your customers. The Christmas calendar has 24 vacancies where you can create a new Christmas deal for each day. This is a great way to get your customers coming back each day to check your store for a new deal. Remember that customers always like the discount program. So you can create a discount both manual and automatic. Moreover, the free snow falling app which snow falling effect in our app and that will be forever free. This will be an amazing effect for Christmas eve.
You should install quickly because it only updates to the app from now and to the end of December.
Features Highlights
Create a Christmas deal in December
Can create discount both manual and automatic
Set newsletter signups
Link to collections
create a snowfall effect on the storefront
Price: 0
Rating: 2.7 / 5
#5 Christmas Calendar Sale Boost by HeartCoding
Christmas Calendar Sale Boost is an app which helps you significantly increase your sales during the holiday season. From the first day of December, the week before Christmas and also the season with the highest turnover in the world of online business will start.
Christmas Calendar Sale Boost app will allow you to get the most out of these important weeks. You will have 24 opportunities to increase sales before Christmas with everyday new promotions significantly. Besides, there are 24 ways to release new products, present promotion campaigns or discount codes, or communicate raffles. This app will provide you many ways to let your customers visit your shop daily and find out about the new specials. Furthermore, you can contact customers via email and social networks for customer service. You can add a snowfall effect on the storefront, so the Christmas atmosphere will make your store online beautiful.
With fast and easy help from this app, you will increase potential purchasers to your store if you install the Christmas Calendar Sale Boost.
Features Highlights
Create 24 opportunities to enhance sales
Provide 24 ways to release new products
Contact customer daily
Can contact to customers via email and social networks
Add a snowfall effect on the storefront
Price: $29.99 one-time charge
Rating: 0 / 5
#6 White Christmas by Code Black Belt
White Christmas allows your store to decorate with the Christmas theme. You can put the snowflake, turn on songs or create Christmas effects from now.
With this app, your store will display a nice Christmas ornament and a pleasant herbal snow effect falling via the display. Optionally, a cute Christmas carol can also be played on the main page. The animations are incorporated into your shop without interfering with its navigation. It integrates properly with each background or coloration scheme. Thanks to its responsive layout, it runs smoothly on phones and tablets. The app is surprisingly easy to install and configure. It doesn't require coding or template amendment. The effects may be enabled or disabled at any time from the options web page. You also have the subsequent configuration options.
You can adjust the effect to enable or disable it whenever you like. However, at Christmas, if your store has a nice decoration, you will attract more customers.
Features Highlights
Support to increase seasonal sales
Create music and Christmas atmosphere
Don't require code modification
Create snowflake and music auto appear
Easy to install
Price: $9.99/month
Rating: 4 / 5
#7 Christmas Snow Decoration by Secretbakery.io
Christmas Snow will upload a stunning, yet diffused snowfall effect in your shop and is supposed for all storeowners specifically concentrated on Christmas season sales.
When using this app, you can put your customers inside the mood and light up their feelings for the whole time they are shopping. Emotional clients will satisfy with the snowfall of your website. Especially at the festival, they will notice your page has an updated theme. Positioned your clients into the mood and experience a successful Christmas excursion marketing campaign. This decoration design preserves the expert appearance of your online store and makes it has an attractive appearance. Your page will look different from other stores. Moreover, this app is so easy to install. You just need to click one time for installation. Besides, you will neither have to code Html, CSS nor modify any of your store's template files.
It's so simple to set up in your store. Let download it to upgrade your website.
Features Highlights
Create subtle snowfall decoration
Preserves professional look of your online store
Provide beautiful snowfall
Create emotional for customer when buying
Don't require coding skills
Price: $1.99/month
Rating: 5 / 5
Advertisement
How AVADA Commerce ranks 7 Shopify Christmas Effects apps list
These above 7 Christmas Effects apps for Shopify are ranked based on following criteria:
The ratings on $Shopify store
The app's rank on search engines
The prices and features
The app provider's reputation
Social media metrics such as Facebook, Twitter and Google +
Reviews and assessment by AVADA.io
Top 7+ Shopify Christmas Effects Apps
Special thanks to all vendors which contributed the best 7 Shopify Christmas Effects apps. We honestly recommend you to give every app above a try if possible. We create Shopify apps review series with the aim of helping Shopify online stores find the best Christmas Effects for their website. All of the information on the review (including features, description, prices, and links) is collected from the vendor's website or their own published page/ selling channels.
The list of the 7 best Shopify Christmas Effects apps is kept up-to-date on a regular basis by our team. Please feel free to reach us out if you have any questions related to this app review.
Don't see your app on the list? Wanna contribute more content to this review? Contact us
If you want to add or remove an item in the Christmas Effects list, feel free to contact us at Contact us
Find more themes, please visit our Shopify theme reviews!