Published on
5+ Best Shopify Charity donation Apps in 2023
5+ Best Shopify Charity donation Apps from hundreds of the Charity donation reviews in the market (Shopify Apps Store, Shopify Apps) as derived from AVADA Commerce Ranking which is using AVADA Commerce scores, rating reviews, search results, social metrics. The bellow reviews were picked manually by AVADA Commerce experts, if your app about Charity donation does not include in the list, feel free to contact us. The best Charity donation app collection is ranked and result in February 1, 2023, the price from $0. You find free, paid Charity donation apps or alternatives to Charity donation also. The Top 50+ Shopify Free Apps for Every Store.
Advertisement
Quick Comparisons of the Best Shopify Charity donation Apps
| Logo | App Name | Vendor | Pricing | Rating | Action |
| --- | --- | --- | --- | --- | --- |
| | Easy Donation | Zestard Technologies Pvt Ltd | From $4.99/month | 4.8/5 ⭐️ | |
| | Sales Countup | Elastic Soft | 0 | 5/5 ⭐️ | |
| | Round Up for Charity | Vesey Foundation | Free | 0/5 ⭐️ | |
| | Give & Grow | Pledgeling | Free to install. External Charges may apply. | 4.1/5 ⭐️ | |
| | Share The Love | W3trends Inc. | $5.99/month. 5-day free trial. | 4.9/5 ⭐️ | |
#1 Easy Donation by Zestard Technologies Pvt Ltd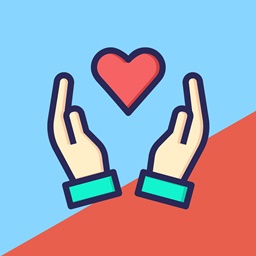 Easy Donation made by Zestard Technologies Pvt Ltd is a smart app which allows your customers to do a meaningful action when purchasing. This app provides them with donation button on the cart page and the product page. In other words, they can donate a portion of their orders to some specific charity. Especially, Easy Donation supports for numerous donation inputs for different organizations. Hence, when your customers decide to donate, they can choose to donate money in the means of payment which is suitable for them and choose the organization they expect. Moreover, it helps you track the amount of donation in the app. This app always sends receipts of the donation to customers so that they can make sure that their donation will be transferred to the expected places. To do such a meaningful affair like this, install the app now.
Features Highlights
Add donation widget on the cart page and product page
Support for numerous donation inputs for different organizations
Modify the amount of donation in the app
Send receipt of the donation to the customer
Create product name and image automatically
Price: From $4.99/month
Rating: 4.8 / 5
#2 Sales Countup by Elastic Soft
Sales Countup will allow your store to showcase the sales, charity or donation. So you can get the social proof for your store.
Many businesses use to be counted up animation with short numbers to illustrate their performance, income, completed projects, glad customers, and so on. That helps to earn social proof and get extra customers. So why don't you do the equal to your shop? It's far a tremendous possibility to trap the ones customers who are in doubt by giving them extra self-assurance. Show them that you are a stable and dependable seller with long and vibrant records. Provide them a manner to look at how many products were added to others. What number of clients purchased with you. You can even seize the clients, who pick a vendor by using his recognition. Simply exhibit how a whole lot you donate or spend on charity and they are yours.
Besides, you can adjust either the text message or dynamic blocks design. Until you download this app, you will find the exciting.
Features Highlights
Give widget for special products selection
Create aggregated sales
Provide flexible design editor
Show the sales with specific date range
Can add your custom message and texts
Price: 0
Rating: 5 / 5
#3 Round Up for Charity by Vesey Foundation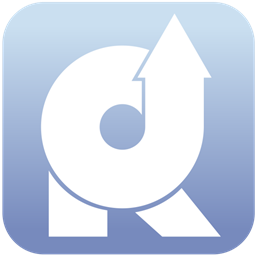 Nowadays, people can donate their money by signing in online apps meanwhile manage the number of a donated budget. Round Up for Charity is born to help your online stores to work with charity partners. The app mainly focuses on the store design for charity collectors. There are three distinctive features in Round Up for Charity. First of all, the app integrates the program of charity donation and allows it to run in the background. It is certain that the installation of the app never interferes the maintenance or running of your homepage. Second, customers are provided with an easy-to-make process to donate a little money. Shoppers will be given options to donate a few cents to the charitable organizations, which is debited from their bills. Moreover, Round Up for Charity also offers an annual summary of all donation that buyers have done through notifications sent by their accounts. Finally, the app would suggest current charity partners attached with brief information about the organization. They are ASPCA, B6 Foundation, City Harvest, Equality NY and so on. Amazingly, you are free to use the app so, download it now!
Features Highlights
Allow customers to round up and direct their subtotal to charity
Automate all donations
collections and distributions
Provide white glove setup
Connect with charity partners
Show an annual summary of all donations
Price: Free
Rating: 0 / 5
#4 Give & Grow by Pledgeling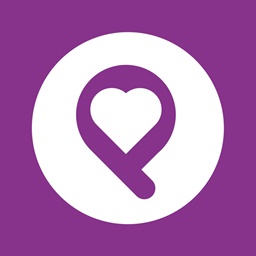 Such an effective solution for the Shopify store owners to boost the sales and the donation from the customers, the Give & Grow app is the trustful method used by thousands of worldwide customers. With more than 150 thousand vetted organizations data, the store can pick up the cause. In addition, the seamless integration between the store and the app platform will help the customers have the real-time experience about donation with the color scheme and the displayed icons. Especially, the users are allowed to share or make an announcement on social media or emails to collect the rooftops and tell the customers about their donation to society. By the social impact and giving keys, the store revenue will be boosted. Besides, it is also easy for the admins to track their KPIs as well as revenue ROI on the dashboard.
Features Highlights
Provide the outstanding landscape
Make an announcement on social media that the buyers can share
Enable customizing your impact calculator by choosing schemes
Display the real-time impact and track KPIs
Increase the loyalty of customers by increasing the conversion rate
Price: Free to install. External Charges may apply.
Rating: 4.1 / 5
#5 Share The Love by W3trends Inc.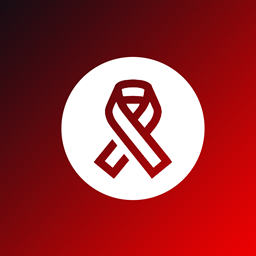 Share The Love by W3 enables any merchant to use the customers' purchasing power to make our world a better destination. In fact, the app can allow store owners to make a list of reasons why they need to support and when their customers check out. Additionally, you can receive details in reports by the collected amount for every cause you set up. The app can also collect fees per order or the cart total's percentage and their records. For instance, you are able to donate about 20 percent per purchase to any charity or get USD5 for every complete purchase. To make the app more flexible, the app team does not send automatically your money to the charities. It can generate a report and store owners can make payments to their own charities. With 5 days of free trials and nearly USD6 per month, you can get started today and all track donations are submitted through your own Shopify carts.
Features Highlights
Choose your own charity at the checkout
Track the number of products that your charity gets
Help out the world better
Generate a list of reasons why store owners choose to support
Enable you to collect orders and records
Price: $5.99/month. 5-day free trial.
Rating: 4.9 / 5
Advertisement
How AVADA Commerce ranks 5 Shopify Charity donation apps list
These above 5 Charity donation apps for Shopify are ranked based on following criteria:
The ratings on $Shopify store
The app's rank on search engines
The prices and features
The app provider's reputation
Social media metrics such as Facebook, Twitter and Google +
Reviews and assessment by AVADA.io
Top 5+ Shopify Charity donation Apps
Special thanks to all vendors which contributed the best 5 Shopify Charity donation apps. We honestly recommend you to give every app above a try if possible. We create Shopify apps review series with the aim of helping Shopify online stores find the best Charity donation for their website. All of the information on the review (including features, description, prices, and links) is collected from the vendor's website or their own published page/ selling channels.
The list of the 5 best Shopify Charity donation apps is kept up-to-date on a regular basis by our team. Please feel free to reach us out if you have any questions related to this app review.
Don't see your app on the list? Wanna contribute more content to this review? Contact us
If you want to add or remove an item in the Charity donation list, feel free to contact us at Contact us
Find more themes, please visit our Shopify theme reviews!