Published on
7+ Best Shopify Buy button Apps in 2022
7+ Best Shopify Buy button Apps from hundreds of the Buy button reviews in the market (Shopify Apps Store, Shopify Apps) as derived from AVADA Commerce Ranking which is using AVADA Commerce scores, rating reviews, search results, social metrics. The bellow reviews were picked manually by AVADA Commerce experts, if your app about Buy button does not include in the list, feel free to contact us. The best Buy button app collection is ranked and result in November 11, 2022, the price from $0. You find free, paid Buy button apps or alternatives to Buy button also. The Top 50+ Shopify Free Apps for Every Store.
Advertisement
Quick Comparisons of the Best Shopify Buy button Apps
| Logo | App Name | Vendor | Pricing | Rating | Action |
| --- | --- | --- | --- | --- | --- |
| | Buy Me ‑ Sticky Buy Button | MakeProSimp | Start from $0/month | 4.8/5 ⭐️ | |
| | Buy Button channel | Shopify | Free | 3.7/5 ⭐️ | |
| | Skip Cart | Simplify Apps | $9.99/month. 5-day free trial. | 4.4/5 ⭐️ | |
| | Sticky Add To Cart BOOSTER PRO | Codeinero | $6.92/month. 14-day free trial. | 4/5 ⭐️ | |
| | Sticky Add to Cart Button PRO | Website On-Demand | $3.95/month | 4.8/5 ⭐️ | |
| | Sticky Buy Button | Yo | Start from $0/month | 4/5 ⭐️ | |
| | Vivid Buy Button | STRIVE DEN | Start from $0/month | 4.9/5 ⭐️ | |
#1 Buy Me ‑ Sticky Buy Button by MakeProSimp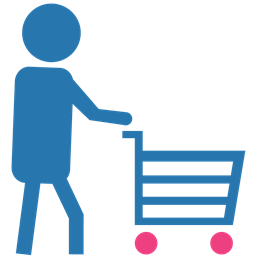 As the name of the app suggests, Buy Me - Sticky Buy Button is an app that provides you with a solution to reduce the checkout time for your consumers. Particularly, when you install this app, it will allow you to include a Buy Now button on all product pages or in other words, your customers can select the Buy Now and go straight to the checkout stage. Moreover, your clients can buy a product from the listing page, like Homepage or Collection page, without going to the product page. There is an option that let you show your buyers the products which are recently added into cart. You can change the design of the Buy Me Widget as well to blend with your theme or to fit your taste. This software also allows users to share products through social media then they can show it to their friends.
Features Highlights
Allow users to add Buy Now button on all product pages
Let consumers purchase directly from Products listing page
Available to show clients recently added items
Easy to customize the Buy Me Widget
Able to sharing products via social media
Price: Start from $0/month
Rating: 4.8 / 5
#2 Buy Button channel by Shopify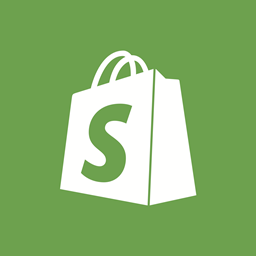 With shop owners who are running busy businesses, managing orders can become the big convern. Now with Buy Button channel by Shopify, all of your problems will be solved with just the help of Buy Button. With the customizable Buy Button which can be beautifully designed yourself, customers can checkout in every website or blog that they are browsing at the moment. More than that, the Buy Button channel will help you to make a checkout link to feature in posts outside of your store, along with fulfilling orders and track sales so you no longer have to go to any other web pages. And most importantly, you will be able to edit the products details without having to decode on your website, which makes Buy Button channel even more helpful. Install Buy Button channel for free right now if you are interested in these wonderful functions!
Features Highlights
Customized Buy Button will help customers checkout everywhere
Make a checkout link that can come in handy anytime
Design the Buy Button to make it look matchy
Be able to edit products details faster
Fulfill orders and track sales easily
Price: Free
Rating: 3.7 / 5
Advertisement
#3 Skip Cart by Simplify Apps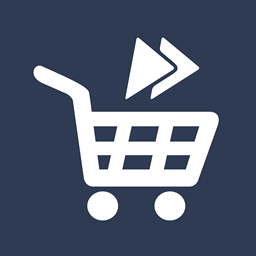 Today online shopping has grown incredibly, it is necessary for the Shopify store owners to increase the customer's satisfaction. The Skip Cart by Simplify Apps is what you are looking for to improve the shopping experience of the customers. Moreover, the users enable reducing the shopping cart abandonment because it will cut down the checkout process time. This app also helps the store owners to analyze the reason why the customer abandon their cart. Therefore, the Skip Cart drives the sales and an impulse buy. After reducing the checkout process complexity, the users will experience many useful features of your stores such as skipping cart page, saving the customers cart, etc. Last but not least, this app allows you to customize your own shop with the compatible themes which is provided FREE.
Features Highlights
Faster check out
Reduce Checkout Steps
Reduce Abandoned Carts
Compatible with all Themes Free or Paid
Save the customers cart
Price: $9.99/month. 5-day free trial.
Rating: 4.4 / 5
#4 Sticky Add To Cart BOOSTER PRO by Codeinero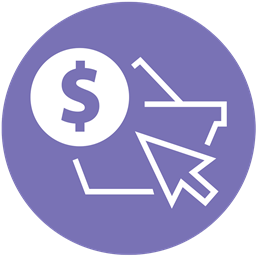 This app is designed to increase your conversion rates by keeping the shopping cart always available to make it faster for customers to check out and reduce the number of steps and clicks which are needed to make the purchases. It offers a wide selection of features. The first one is Stick Add To Cart Bar which contains the Buy button that helps your customers to quickly add a product to the cart without having to go back up to the original Add To Cart button, and when using this app, customers can skip the cart and go directly to the checkout feature. Furthermore, Always visible Sticky Cart – Floating cart for customers easier check out. Besides, the Quick Buy button will allow your customers to buy products directly from product listings which would improve the overall users experience significantly. Last but not least, you will never need to use code or developer when setting up and employing the app. So try it for free and start increasing your conversion today.
Features Highlights
Reduce cart abandonment
ncrease the checkout rate
Improve customers experience
Make Sticky cart impossible to be missed
Easy setup and use
Price: $6.92/month. 14-day free trial.
Rating: 4 / 5
#5 Sticky Add to Cart Button PRO by Website On-Demand
With Sticky Add to Cart Button PRO app, your store will apart from being losing money. The customer will buy more with the cart button which always appears on the corner.
When you install the on-line store with Sticky buy Button, you will see a change in client opinions of your product. If they determine to buy, they need to scroll all of the manner returned up to click on your add to cart button. That friction is costing you sales. Sticky Add to Cart Button gives your customers a better user-experience even as letting them right now act upon their selection to shop for. It's always seen and geared up for clicking. You can personalize your shop by way of fashion your sticky buy button or sticky upload to the cart button on your coronary heart's content material. You can upload credibility signs like overview stars, charge emblems and more.
This app will feature paintings splendid on all devices, whether computing device, pill or cell. Take your clients instantly to checkout with Sticky Add to Cart Button PRO.
Features Highlights
Sticky Buy Button can be placed wherever
May show quantity and variant drop-downs on mobile
Can adjust opacity and transparency of the bar
Match your store's theme without being set up
Can go directly to checkout
Price: $3.95/month
Rating: 4.8 / 5
#6 Sticky Buy Button by Yo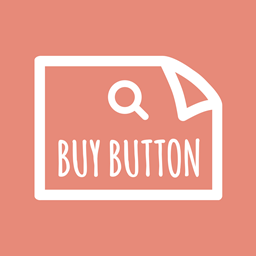 Features Highlights
Price: Start from $0/month
Rating: 4 / 5
#7 Vivid Buy Button by STRIVE DEN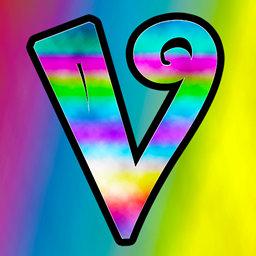 Vivid Buy Button run by STRIVE DEN is known as one of the most powerful apps to customize as well as animate your product pages and buy buttons. The app can allow users to customize "Add To Cart" button according to owner store's layout since thanks to it, the product page can be appealing, then creating conversion rates. With the app, you can insert multiple kinds of effects and button animations that help draw customers' attention. Vivid Buy Button app enables you to change many things, including background colors, font color, font size, button width, border, letter capitalization, corner radius, font thickness, effects, and animations. More interestingly, you do not need to know much about coding skills but you still use the app confidently as all programming actions are performed automatically and seamlessly so that you can concentrate on things that are more important for you. Take note that you can get product pages button and the rest of your shop buttons separated since the app will independently change the button colors from the Shopify customization.
Features Highlights
Customize product page buttons
Insert effects and animation in product page buttons to attract customers' attention
Allow changing the background color easily
Allow changing the width of your page button
Change effects and animations to match theme's stores
Price: Start from $0/month
Rating: 4.9 / 5
Advertisement
How AVADA Commerce ranks 7 Shopify Buy button apps list
These above 7 Buy button apps for Shopify are ranked based on following criteria:
The ratings on $Shopify store
The app's rank on search engines
The prices and features
The app provider's reputation
Social media metrics such as Facebook, Twitter and Google +
Reviews and assessment by AVADA.io
Top 7+ Shopify Buy button Apps
Special thanks to all vendors which contributed the best 7 Shopify Buy button apps. We honestly recommend you to give every app above a try if possible. We create Shopify apps review series with the aim of helping Shopify online stores find the best Buy button for their website. All of the information on the review (including features, description, prices, and links) is collected from the vendor's website or their own published page/ selling channels.
The list of the 7 best Shopify Buy button apps is kept up-to-date on a regular basis by our team. Please feel free to reach us out if you have any questions related to this app review.
Don't see your app on the list? Wanna contribute more content to this review? Contact us
If you want to add or remove an item in the Buy button list, feel free to contact us at Contact us
Find more themes, please visit our Shopify theme reviews!
People also searched for
shopify buy button apps
buy button apps for shopify
top buy button for shopify
top shopify buy button apps