Published on
7+ Best Shopify Browser tab Apps in 2023
7+ Best Shopify Browser tab Apps from hundreds of the Browser tab reviews in the market (Shopify Apps Store, Shopify Apps) as derived from AVADA Commerce Ranking which is using AVADA Commerce scores, rating reviews, search results, social metrics. The bellow reviews were picked manually by AVADA Commerce experts, if your app about Browser tab does not include in the list, feel free to contact us. The best Browser tab app collection is ranked and result in March 27, 2023, the price from $0. You find free, paid Browser tab apps or alternatives to Browser tab also. The Top 50+ Shopify Free Apps for Every Store.
Quick Comparisons of the Best Shopify Browser tab Apps
| Logo | App Name | Vendor | Pricing | Rating | Action |
| --- | --- | --- | --- | --- | --- |
| | Please Stay | Lamify | $9.99/month. 7-day free trial. | 5/5 ⭐️ | |
| | Sales Tab ‑ Recover Lost Sales | cloud1galaxy | Free | 5/5 ⭐️ | |
| | Recover Cart Pusher | Beeketing | Free | 0/5 ⭐️ | |
| | EasyTabs ‑ Product Tabs | NexusMedia | $5/month. 7-day free trial. | 4.9/5 ⭐️ | |
| | FREE Tabs ‑ Accordions & FAQ | TK Digital Ltd | Free | 0/5 ⭐️ | |
| | Tabs | POWr.io | Free | 4.4/5 ⭐️ | |
| | Tabs by Station | Empyre | $5/month. 14-day free trial. | 4.9/5 ⭐️ | |
#1 Please Stay by Lamify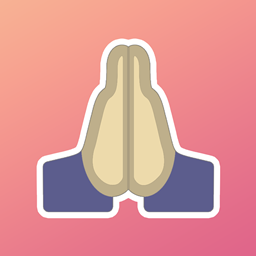 Please Stay developed by Lamify can help you recover your sales with the tab. As a merchant, you might know that every time your customers switch the tabs, you can lose your sales and you wish this will not happen again. With the app, it can assist in recovering inactive carts just by turning users' browser tab into a grabbing billboard after their customers bounce. Simply, you can supercharge the little bars with some striking animations with smooth messages as well as eye-catching favicons as your visitors disappear. You can get control how your tab will look as your visitors stay inactive and the app also provides you with lots of pre-optimized templates so that you can pick one and get your settings saved to increase the conventions. Don't forget that Please Stay app can track how it performs so that you can check the investment work, the number of sales made with their tabs and how many inactive shoppers can be brought back.
Features Highlights
Bring back inactive shoppers and turn them into sales
Customize tabs with messages
animations and favicons
Allow to use dashboard to generate customizations
Track money and number of visitors that are brought back
Cusotmize messages with live preview
Price: $9.99/month. 7-day free trial.
Rating: 5 / 5
#2 Sales Tab ‑ Recover Lost Sales by Cloud1galaxy
Sales Tab ‑ Recover Lost Sales, which is by cloud1galaxy, is a crucial app for developing your website to get customers back by the browser tab.
With Sales Tab, custom text blink is created in order to attract your customers' attention all the time when they open new tabs while checking your products. In detail, consumers will animate your tab with your store products, and Sale Tabs do the thing to recover lost customers and boost your sales. Moreover, the browser tab is available with all kinds of websites like Google Chrome, Safari, Mozilla Firefox, Opera, etc. Also, installing this app does not require you to code anymore that makes the installation easier and faster. This extension also allows you to be free for users to load Emoji icons. And you can change the browser tab title anytime you want.
If you want to keep your customers and improve sales, this app is perfect for your store.
Features Highlights
Create custom text blink
Browse available both Google Chrome
Safari
Mozilla Firefox
Opera
Do not need coding
Can change browser tab title
Free for users to load Emoji icons
Price: Free
Rating: 5 / 5
#3 Recover Cart Pusher by Beeketing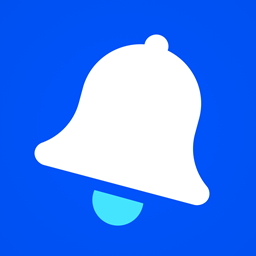 The Shopify store owners always want to increase their profit. The customer's satisfaction plays an important role in the sales of your stores. When the customers check out, because of the complexity of the check out process, they may lose their cart. The Recover Cart Pusher app by Beeketing is the solution to this problem. With automated web push notifications, this app encourages more customers to visit their carts. Moreover, if they forget their carts, it will send the notification to them know which of them is crucial to recovering the lost sales from abandoned carts. Those notifications will be presented on the right and they are clickable, sending your customers directly to their carts. Last but not least, the app brings other powerful features such as real-time communication with the customers through their contact details.
Features Highlights
Automated & targeted push notifications
Real-time communication
Customizable options such as message
logo
custom links
Protect customer's privacy
Increase conversion rate
Price: Free
Rating: 0 / 5
#4 EasyTabs ‑ Product Tabs by NexusMedia
When running an online store, creating tabs is a way to manage your data better. Easy Tabs ‑ Product Tabs made by NexusMedia will help you to do that faster with some interesting features. First off, Easy Tabs ‑ Product Tabs allows you to add new tabs to your product page really fast even when you want to split available data into new tabs or to add new tabs to your products. The tabs designing is also super clever as tabs can be designed to change not only in appearance but also in the size when there are not enough space. The flexible tabs management is another advantage of Easy Tabs ‑ Product Tabs as the application helps you to assign the tabs from one product or multiple products as you want. And even more impressive, Easy Tabs ‑ Product Tabs has pre-defined tabs for some 3rd party applications that are popular so if you want to make tabs for them, you can finish your action in just seconds. Install Easy Tabs ‑ Product Tabs now and get your 7-day free trial.
Features Highlights
Allow you to add tabs to your product page
Change the design of your tabs easily for a better overall look
Provide flexible and convenient tabs management
Tabs are designed to change into a suitable form when space lacked
Has pre-defined tabs for some certain applications
Price: $5/month. 7-day free trial.
Rating: 4.9 / 5
#5 FREE Tabs ‑ Accordions & FAQ by TK Digital Ltd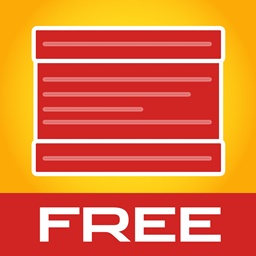 How can online store improve store design and customer support? Which app can be the best choice for stores' budget and strategies? Don't worry, Free tabs will stand by your side to help you overcome challenges in creating an impressive website. First, the app allows a store's admins to add tabs for product description. The long and informative text would appear in a separate page so that buyers can have much of information about items. Moreover, each text is equipped automatically with Heading 5 for key features to highlight the distinction of each goods. Second, Free tabs provide decoration tools such as color and themes for admins to self-design tabs to fit with shop's messages. Besides, the design is also applied for whole collections. Last but not least, the app optimizes new professional UI/ UX which helps to organize item description, shipping information on smart slides. Amazingly, the app is free of charge so, don't hesitate, download the app now and attract more customers.
Features Highlights
Add tabs for product description
Design color and style of added tabs
Assign tab theme to whole collections
Establish Heading 5 in product information
Optimize new professional UI/UX
Price: Free
Rating: 0 / 5
#6 Tabs by POWr.io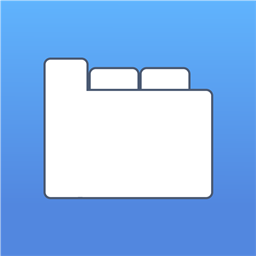 With FREE Tabs ‑ Easy Product Tabs by POWr.io, you are now free to add as many tabs as possible to display your products features. With full detailed tabs that will display neatly organized and brief content, FREE Tabs ‑ Easy Product Tabs helps you to boost sales by providing information that will raise customers' trust. The tabs prepared by FREE Tabs ‑ Easy Product Tabs can be designed and are fully customizable which will give your online store a fashionable overall look along with providing the fullest information to your customers. If you want to display custom content such as videos, tables, etc, FREE Tabs ‑ Easy Product Tabs also supports using HTML to add all of the wanted content. FREE Tabs ‑ Easy Product Tabs is responsive on every devices and supports any language needed for a better user experience. Install FREE Tabs ‑ Easy Product Tabs now for free!
Features Highlights
Help boosting sales with full detailed tabs
Organize and make brief content
Help designing fully customizable tabs
Display custom content using HTML
Responsive and language friendly
Price: Free
Rating: 4.4 / 5
#7 Tabs by Station by Empyre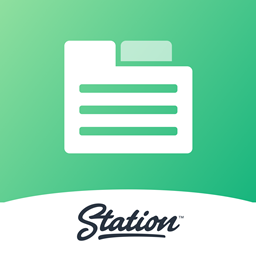 As the name of the app suggests, Tabs by Station allows you to add tabs to your products in a simple way. Once you install this software, it will automatically create tabs for your products using titles of the descriptions. It is easy to generate custom tabs and use them for a group of products, like by collections or vendors for example. Besides, you can add powerful functionality (including Shopify Product Reviews, Loox Reviews, Judge.me Reviews, etc.) to a tab with one click only. You can change the design of the tab as well to blend with your store page, to fit your taste or to attract consumers. Another interesting feature is that you can add any kind of social media tab to your website, from Instagram, Facebook to Twitter, Pinterest, etc. You can discover more features of this app by trying it out for 14-day and pay $5/month for later uses.
Features Highlights
Automatically generate tabs for products using descriptions
Simple to create and use shared tabs for groups
One-click reviews tab adding is available
Able to include Instagram/contact form tab
Easy to customize the look of tab
Price: $5/month. 14-day free trial.
Rating: 4.9 / 5
Advertisement
How AVADA Commerce ranks 7 Shopify Browser tab apps list
These above 7 Browser tab apps for Shopify are ranked based on following criteria:
The ratings on $Shopify store
The app's rank on search engines
The prices and features
The app provider's reputation
Social media metrics such as Facebook, Twitter and Google +
Reviews and assessment by AVADA.io
Top 7+ Shopify Browser tab Apps
Special thanks to all vendors which contributed the best 7 Shopify Browser tab apps. We honestly recommend you to give every app above a try if possible. We create Shopify apps review series with the aim of helping Shopify online stores find the best Browser tab for their website. All of the information on the review (including features, description, prices, and links) is collected from the vendor's website or their own published page/ selling channels.
The list of the 7 best Shopify Browser tab apps is kept up-to-date on a regular basis by our team. Please feel free to reach us out if you have any questions related to this app review.
Don't see your app on the list? Wanna contribute more content to this review? Contact us
If you want to add or remove an item in the Browser tab list, feel free to contact us at Contact us
Find more themes, please visit our Shopify theme reviews!
People also searched for
shopify browser tab apps
browser tab apps for shopify
top browser tab for shopify
top shopify browser tab apps