Published on
13+ Best Shopify Blog Apps in 2022
13+ Best Shopify Blog Apps from hundreds of the Blog reviews in the market (Shopify Apps Store, Shopify Apps) as derived from AVADA Commerce Ranking which is using AVADA Commerce scores, rating reviews, search results, social metrics. The bellow reviews were picked manually by AVADA Commerce experts, if your app about Blog does not include in the list, feel free to contact us. The best Blog app collection is ranked and result in September 30, 2022, the price from $0. You find free, paid Blog apps or alternatives to Blog also. The Top 50+ Shopify Free Apps for Every Store.
Quick Comparisons of the Best Shopify Blog Apps
| Logo | App Name | Vendor | Pricing | Rating | Action |
| --- | --- | --- | --- | --- | --- |
| | Blog Linker | Sean Dawson | $10/month. 30-day free trial. | 3.9/5 ⭐️ | |
| | Blog Studio | ShopPad Inc. | $14.95/month. 30-day free trial. | 4.1/5 ⭐️ | |
| | BlogCollab | TurnTech Software, Inc. | $1.99/month. 14-day free trial. | 1.3/5 ⭐️ | |
| | BlogFeeder | ShopStorm | $5.99/month. 7-day free trial. | 4/5 ⭐️ | |
| | Pro Blogger | Low Fruit Solutions PTY LTD | $5/month. 10-day free trial. | 4.8/5 ⭐️ | |
| | Easy Blog Creator | Dollar App Club | $0.99/month | 0/5 ⭐️ | |
| | Better Related Blog Posts | Stackedboost | $2.90/month | 5/5 ⭐️ | |
| | Related Products & Blogs | Zestard Technologies Pvt Ltd | $7.99/month | 4.1/5 ⭐️ | |
| | Instablog ‑ Auto Post To Blog | The Scorpio Lab | $2.99/month | 0/5 ⭐️ | |
| | Linkcious For Blogs | Linkcious | Start from $0/month | 2.2/5 ⭐️ | |
#1 Blog Linker by Sean Dawson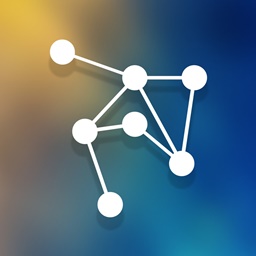 The Shopify app Blog Linker is necessary for any Shopify store that wants to improve their store SEO and customer conversation. By generating a small code snippet, this app allows users to create the blog articles to catch more attention of the customers. Moreover, the Shopify store enables being promoted with different tools such as responsive feature, the control panel, etc. In addition, to drive traffic, creating hyperlinks are necessary for the users to connect the products to blog articles. Especially, it is easy for them to create the same tags for them to increase the users with the best context. Last but not least, the Blog Linker is totally free and simple to install and use.
Features Highlights
Drive sales with promoting articles
Create hyperlinks between the products and blog posts
Install the app with one step
Customize the store with different layouts
Collect the feedbacks from customers
Price: $10/month. 30-day free trial.
Rating: 3.9 / 5
#2 Blog Studio by ShopPad Inc.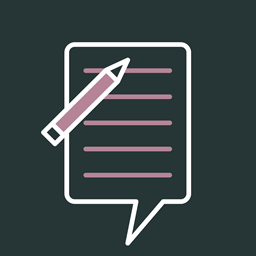 Based on the best technology, Blog Studio is one of the most effective solutions for any store owners easy to design beautiful stores and more interactions with customers by some simple steps. By increasing the quality of blogs content, the visitors will be more attracted by looking blog articles. Moreover, with Configure tags, authors, meta descriptions, you can maximize your sales as well as SEO. All the articles can be designed with the best lookings by this Blog Studio app which allows you to choose among hundreds of built-in components. Especially, the customers can leave their feedback about the Shopify blog, so the users can improve the customer's satisfaction. By powerful advanced editor, it is super easy for the authors to edit the code directly without much knowledge about coding.
Features Highlights
Enables drag and drop the blog articles
Make the marketing more easy with the quality content blog
Share the unique story
Configure tags
brand names
Fully responsive & mobile ready
Price: $14.95/month. 30-day free trial.
Rating: 4.1 / 5
#3 BlogCollab by TurnTech Software, Inc.
BlogCollab is an effective tool for any stores in the Shopify market. This app will empower your shops with multiple features such as the Rich Text Editor. A text editor is an amazing tool for you to improve the content of the shop blog. Especially, it changes the texts with different sizes, fonts, and colors, etc, which impress the customers effectively. Besides, it is perfectly responsive in all devices, which means that all the pictures and conteants will be displayed with the best performances. In addition, this tool also allows the writers to interact with guest bloggers without interrupting them. Moreover, the users enable contributing collaboration links which improve the convention with the customers by informing them about the related products.
Features Highlights
Make the content more fast published
Collaborate with different co-authors
Approve the content and seamlessly publish on the page
Allow to drag and drop the photos
Automatically update the content
Price: $1.99/month. 14-day free trial.
Rating: 1.3 / 5
#4 BlogFeeder by ShopStorm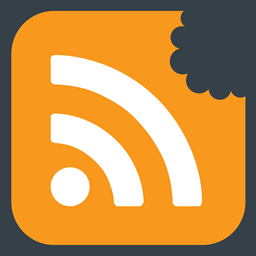 To keep the customers and have more new ones, it is necessary for any Shopify stores to empower their store with BlogFeeder app. This app is extremely famous for their outstanding features. For example, one of the best features for this app is improving the content of the web on the same domain by importing an external blog. Therefore, it improves the conversions and SEO for your Shopify store. Especially, your products will be displayed perfectly on all the e-commerce platforms such as Facebook, Medium, and WordPress. Besides, you can choose the layouts that you want to customize your store. BlogFeeder app is an effective solution to approach more visitors who will be your potential customers to your store because it will import blog posts into your Shopify store and frequently check to reply to their attention.
Features Highlights
Automatically updated the blog content
Improve the SEO and the conversions by advanced editor
Enter the URL which the customers can find easilly
Import multiple feeds at the high speed
Increase the search ranking
Price: $5.99/month. 7-day free trial.
Rating: 4 / 5
#5 Pro Blogger by Low Fruit Solutions PTY LTD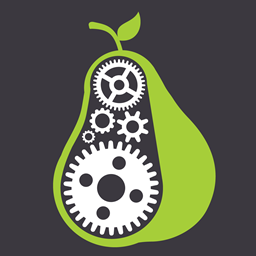 Developed by one of the best app suppliers for Shopify store, Pro Blogger app will be your effective solution to increase the quality for your store blogs as well as the SEO. The Pro Blogger, with the outstanding features, helps the context about related articles, related products. Moreover, this app also automatically build internal site links that increase the SEO for your stores. In addition, it allows the users to show all their products in a responsive slider, which catches their eyes and makes they buy more and more. Especially, this app is so amazing tool for the users to public their posts on the multiple social webs such as Pinterest. Finally, there is one step for the store owners to install free and easy.
Features Highlights
Display the related articles and products
Customize the article author by using short codes
Caption the Blog images with the best impression
Provide the advanced customization
One- click installation
Price: $5/month. 10-day free trial.
Rating: 4.8 / 5
#6 Easy Blog Creator by Dollar App Club
Easy Blog Creator makes it honest to craft fabulous looking blog articles that appearance fitting on your Shopify save.
Easy Blog Creator is the lacking editor for managing your Shopify blog. No matter what the subject matter you use, you'll be crafting terrific articles in the first couple of minutes with Easy Blog Creator. You may create lovely blog articles from an instinctive interface. Besides, you will own mass of integrated additives which include headlines, sub-headlines, paragraphs, photographs will be more being delivered each week. The features of this app included custom Code Blocks to feature code immediately. Moreover, it has a powerful interface that helps you to create blog articles. So with this app, you can create the latest articles or edit your existing ones. Your process will operate so quickly due to its powerful functions.
The articles are made from Easy Blog Creator are responsive and cellular ready. You won't be disappointed when downloading this app.
Features Highlights
Can share your vision
Easy to make a great blog article
Easy to increase your shopper
Can edit post quickly
Support to see how article be on different devices
Price: $0.99/month
Rating: 0 / 5
#7 Better Related Blog Posts by Stackedboost
Better Related Blog Posts inspire your traffic to use more content material and go to more pages on your website online via installing the Shopify higher associated blog Posts App from Stackedboost.
Furthermore, you can boost engagement by keeping your site visitors longer to your keep. This increases engagement and retention. It is suggested similar blog posts of yours on the cease of each weblog post. This is an established manner of growing engagement and retention that during go back will result in more income. Because of the funder of a pinnacle-rated SEO enterprise, I assure this plugin will boost your whole web sites SEO and bring you more customers. Using better-related weblog Posts created an important link among your blog posts to increase your inner search engine optimization.
Hyper modern technology BRBP load first-rate is speedy on any device. This contributes to higher user revel in and also impacts your store SEO.
Features Highlights
Can support to boost engagement of customer
Can boost your sale and SEO
Be able to set a number of posts to display
Option to show author
date and other buttons
Can Set widget title & description
Price: $2.90/month
Rating: 5 / 5
#8 Related Products & Blogs by Zestard Technologies Pvt Ltd
Related Products & Blogs, which is released by the Wordsense team, is an important tool for all Shopify e-commerce administrators to conveniently and quickly boost sales by showing relevant products and blog posts. With Related Products & Blogs, you are enabled to presenting related products of your store on the Shopify blog posts and vice versa, display the related blog posts on your Shopify products. Furthermore, through products and blog sports synchronization, Related Products & Blogs can help you improve SEO and Site internal linking. On top of that, you are allowed to keep your visitors staying engaged with your Blog by showing related products in a highly responsive slider integrated with a weighted rule set to maintain the most relative match. Depended on your choice, you can match and present in a Responsive slider the most related products to your content in order to motivate your visitors to become the loyal customers in an entirely automatic way. Let's optimize your blog posts now! Please kindly note that you can set co-authors for your blog articles with no limitation from Shopify account creation. Get the app now grow then!
Features Highlights
Ensure relative product suggestions using a weighted rule set
Provide different options for displaying recommendations
Build internal site links needed for SEO on autopilot
Impress visitors by captioning your blog posts images
Add alternative and co-authors in your Blog article
Price: $7.99/month
Rating: 4.1 / 5
#9 Instablog ‑ Auto Post To Blog by The Scorpio Lab
If you are finding an app without any code, you should try the Instablog app. This app does no longer upload or alter any of your present subject matter code.
Your shop, like any commercial enterprise proprietor, is a treasured infant cared for seeing that day one. With that stated, this app made positive the Instablog app seamlessly integrates into your Shopify shop. There aren't coding required, in reality. So you just have to click the "Get" button, and you're ready. Simply take a seat returned and kick up your toes at the same time as you breeze through the installation. You may guide customers with first-class whilst assist them in getting the sensation of first magnificence provider with our terrific guide crew.
This app is currently running on new features. They focus on app creation and coding, allow us to know if we lack something, and we can get it completed.
Features Highlights
Can save your time and money
Can enhance search ranking
Be able to install instanty
Don't need any code
Support customers with first-class
Price: $2.99/month
Rating: 0 / 5
#10 Linkcious For Blogs by Linkcious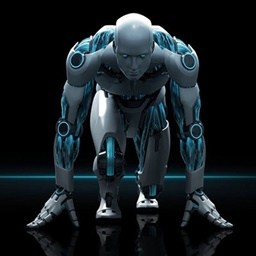 Linkcious For Blogs is a helpful app for multiple stores in Shopify market. This app helps the store owners easily configure on different websites such as Wordpress, Tumblr, Drupal sites. Moreover, by the Linkcious app, it is easy for the users to maximize the store interaction and SEO by improving the content of blog posts. In addition, using this app, it allows you to show your products on other devices with the best performances. This Linkcious also helps you to display the related products which are recommended based on the context of your page. Especially, the internal site links which are so essential for your SEO will be automatically built easily. Last but not least, there is one step to install this app for your multiple purposed stores.
Features Highlights
Provide Powerful Recommendation Engine
Enable work all sites such as Wordpress
Drupal
Joomla
Blogspot
etc
Customize the text easily and beautifully
Improve the SEO by outgoing links
Provide the social buttons
Price: Start from $0/month
Rating: 2.2 / 5
#11 Related Blog Posts by Digital Darts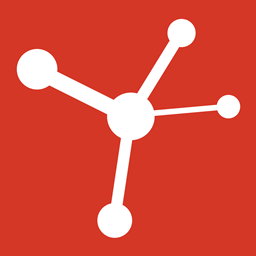 Related Blog Posts is one of the most powerful apps that helps you quickly and easily suggest to visitors whenever they come to your store. There are more and more customers will be attracted to the contents on your Shopify blog. Therefore, this app also boosts your SEO and creates more quality internal links to satisfy more customers. Besides, the customizable tools will help the users to design their own stores to display their products beautifully. Or even you can change the text size or color that is displayed in related posts. Moreover, the store owners are allowed to exclude posts by using a specific tag. Last but not least, the Related Blog Posts app is freely installed, which increases your page speed and accessibility of the Shopify admin.
Features Highlights
Suggest the readers with related products
Build the internal links
Include the specific tags
Customize the texts and the featured images
Display the control panels
Price: Free
Rating: 4.8 / 5
#12 Ez Video Blog by Landab
Ez Video Blog makes your content in store more quality and professional.
You will have product films that offer you a further threat of ranking. Besides, studies additionally suggest that Google favors and prioritizes sites with the video which once more way having product movies will furnish you a more chance of ranking in search engines like google and yahoo. Additionally, people are also extra willing to click on a video thumbnail than on something with no visible or multimedia detail. The number of time users spends looking videos at the net maintains going up. Watching a video takes little attempt compared with analyzing long product descriptions and posts. Video allows you to have interaction with a target audience which can push aside the statistics you'll in any other case carry through textual content.
This app will help you earn more traffic due to the beautiful HD video of your products. Download it to improve your store.
Features Highlights
Save time while creating content
Help you earn more traffic
Support to improve your SEO
Provide beautiful HD videos of your products
Can customize the music on your videos
Price: $9.99/month
Rating: 1 / 5
#13 SEO Suite: Image Optimizer by AVADA
Find an app to leverage customer' experience with Blog and optimize your store SEO? Definitely, you should take a closer look at AVADA SEO Suite, one of the most necessary apps to build your Blog and boost SEO.
Thanks to the image optimization function, your Blog image weight is reduced significantly while the image quality stays unchanged. Furthermore, the app also supports you to create an HTML page, where you can display all blog links in one place to help your readers find them within a few seconds. Faster loading speed and easy navigation are critical elements to enhance customer's experience on your site.
Together with meta description, which creates attention-grabbing titles for your Blog pages on search engines, other useful functions like Google Structure Data, Site Verification, Instant Page, etc., boost your site ranking and Blog page particularly.
Don't forget that the app is free forever and AVADA support team is willing to assist you anytime you need!
Features Highlights
Optimizes all Blog images included
Helps users navigate through your Blog pages easily with HTML Sitemap
Earn more traffic to Blog pages with outstanding meta descriptions
Boost the search ranking
One click and auto run
Price: Free
Rating: 4.9 / 5
How AVADA Commerce ranks 13 Shopify Blog apps list
These above 13 Blog apps for Shopify are ranked based on following criteria:
The ratings on $Shopify store
The app's rank on search engines
The prices and features
The app provider's reputation
Social media metrics such as Facebook, Twitter and Google +
Reviews and assessment by AVADA.io
Top 13+ Shopify Blog Apps
Special thanks to all vendors which contributed the best 13 Shopify Blog apps. We honestly recommend you to give every app above a try if possible. We create Shopify apps review series with the aim of helping Shopify online stores find the best Blog for their website. All of the information on the review (including features, description, prices, and links) is collected from the vendor's website or their own published page/ selling channels.
The list of the 13 best Shopify Blog apps is kept up-to-date on a regular basis by our team. Please feel free to reach us out if you have any questions related to this app review.
Don't see your app on the list? Wanna contribute more content to this review? Contact us
If you want to add or remove an item in the Blog list, feel free to contact us at Contact us
Find more themes, please visit our Shopify theme reviews!