As you have come to read this article, you must be wondering what makes Wix and Shopify different from one another and is trying to find an answer. If so, you have come to the right place! In this Wix vs Shopify comparison, I will walk you through both platforms to figure out which one is the suitable solution for you to build your online store.
What you will get from this article is a full list of pros and cons of each solution, which platform has better features, and why you should use one over the other. At the end of this article, please do feel free to leave your thoughts in the comments section if I miss any important points.
Wix and Shopify seem to be similar products at first. They are both a website builder solution that targets people with no coding experience. But each of them has their own strengths and weaknesses, as well as strong in some areas and weak in others.
So, let's dive into the details to understand the differences between these two platforms, and at the end of this article, you will be able to answer the question of which platform suits you best.
I'm assuming that you're already too familiar with Shopify (it's too famous not to know it), but some of you might not be familiar with Wix. Therefore, let's have a quick look at what this platform is.
What is Wix?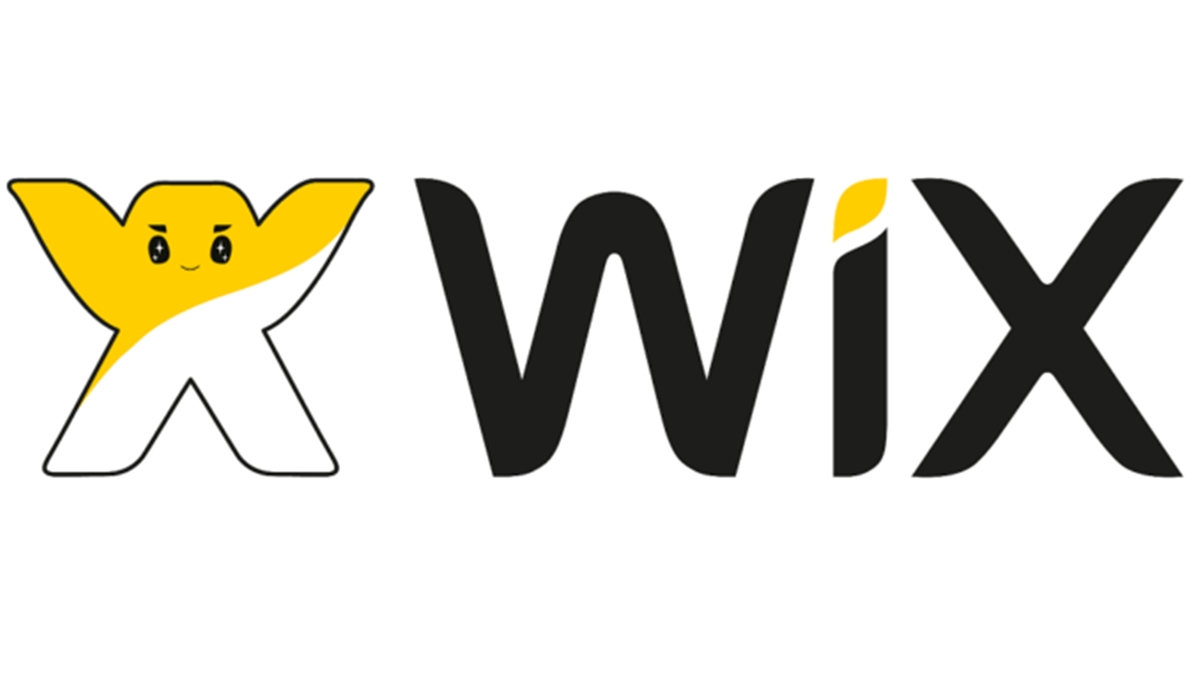 Wix.com is an Israeli software company that provides cloud-based web development services. It enables users to create HTML5 websites and mobile sites through the use of its online drag and drop tools. Alongside a headquarter and other offices in Israel, Wix has offices in Canada, Germany, Brazil, India, Ireland, Lithuania, Ukraine, and the United States.
With Wix, users can add social plug-ins, eCommerce, online marketing, contact forms, email marketing, and community forums to their websites using a wide variety of Wix-developed and third-party applications. The Wix website builder is based on a freemium (free+premium) business model that earns its revenues through premium upgrades.
A little bit of history, Wix was founded in 2006 by Israeli developers Avishai Abrahami, Nadav Abrahami, and Giora Kaplan. By April 2010, Wix had had 3.5 million users. By March 2011, Wix had reached 8.5 million users. In June 2011, Wix launched the Facebook store module, which was its first step into the social eCommerce trend. In March 2012, Wix created a new HTML5 site builder.
In October 2012, Wix launched an application market for users to sell applications that are built with Wix's automated web development technology. Wix's software development kit enables app developers to create and offer web apps to millions of Wix users around the world. By August 2013, the Wix platform had reached more than 34 million registered users.
Wix vs. Shopify: Which one is better?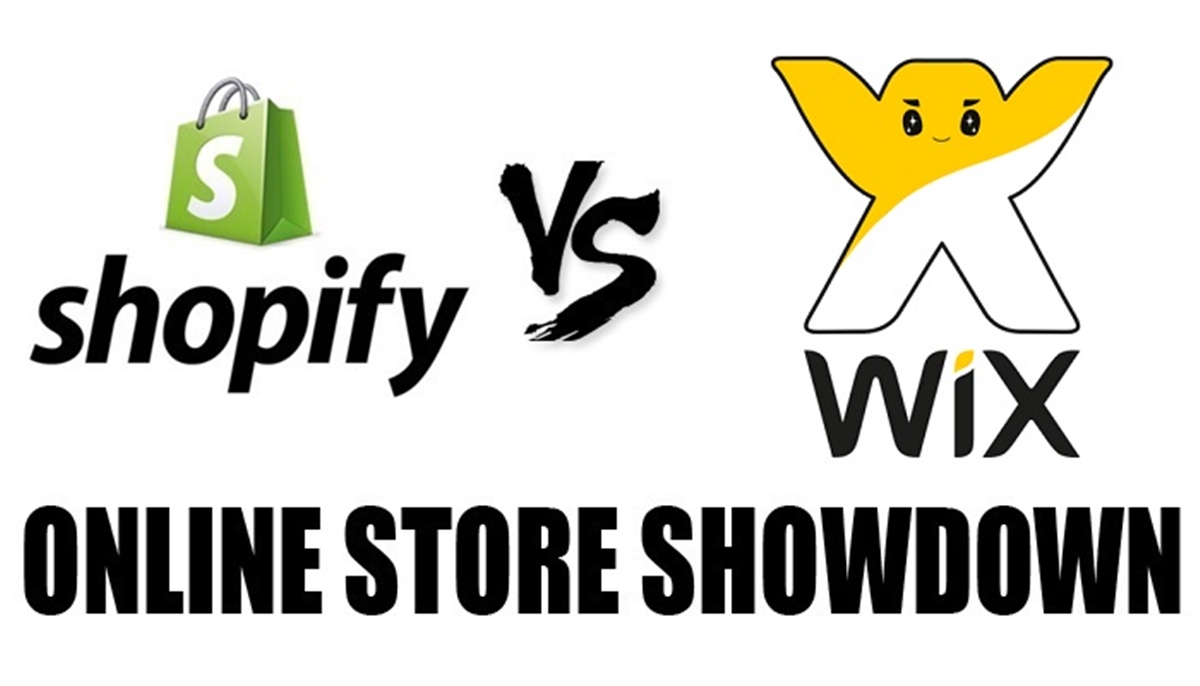 Wix vs. Shopify: Pricing Comparison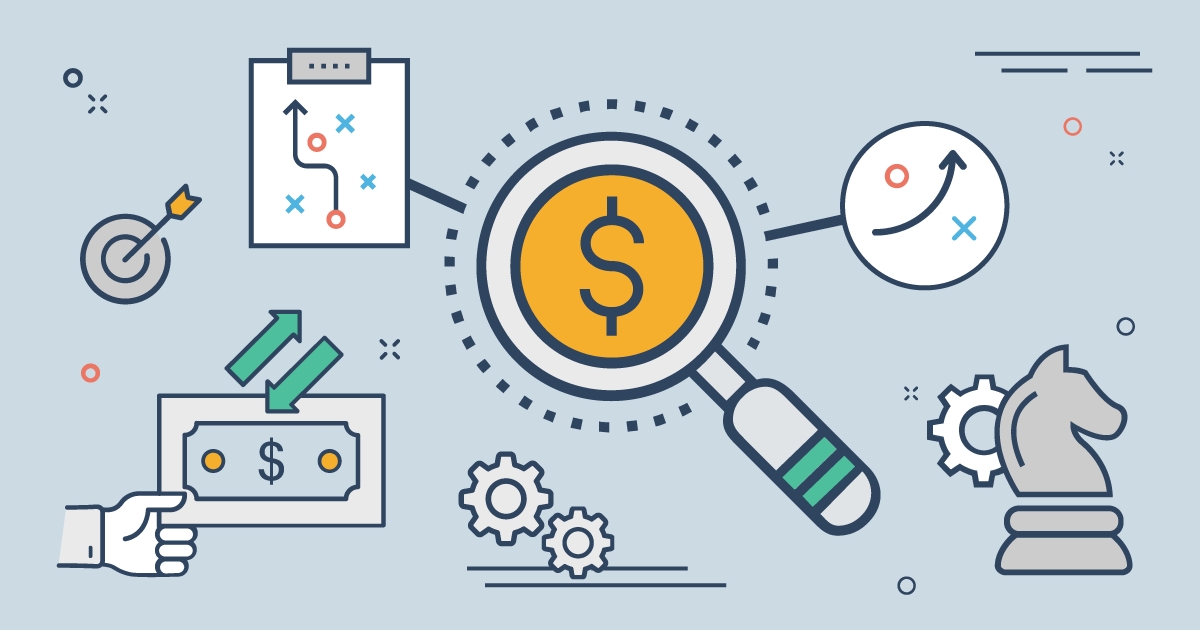 Wix pricing plans
Wix offers eight paid- plans that are divided into two categories: Website and Business and E-commerce.
The 'Website' group ranges from $13 to $39 per month, and, as the group name suggests, these plans are focused on helping you to build a general website (e.g., brochure or portfolio sites and the like). This category has limited features for selling products online.
The Business and E-commerce category ranges from $23 to $500 per month, and adds specialized eCommerce features to the mix. This enables you to sell products on your Wix site.
The following is the full range of all the pricing plans that Wix offers:
The Website Category:
The Combo plan: $13/month
The Unlimited plan: $17/month
The Pro plan: $22/month
The VIP plan: $39/month
The Business and eCommerce category:
The Business Basic Plan: $23 per month
The Business Unlimited Plan: $27/month
The Business VIP Plan: $49/month
The Enterprise Plan: $500/month
The main points to pay attention to regarding the the Wix premium plans are:
Storage — The Wix pricing plans don't offer the same amount of storage, but this varies according to plans, the more expensive plans are offering more storage.
Bandwidth — bandwidth is limited to 3GB on the Combo plan at $13 while it's unlimited on of all the other plans
Support — premium support is only available to the VIP or Enterprise plans.
I personally think that the most beneficial Wix plans are the Website Pro and Business Basic plans because the feature-to-price ratio is decent. Both plans provide the necessary features for those who need a brochure website (Website Pro) or an online store (Business Basic).
The Wix VIP plan seems not worth paying the extra money for because they don't offer any additional features other than better/faster support. Therefore, before you make sure that you're going to need higher-quality support on a very regular basis, you should do well with a cheaper plan.
The Wix Enterprise plan is clearly aimed at corporate users. The main difference between Wix Enterprise and VIP, basically, is you can get a lot more hand-holding and access to consultants with the former. So, unless you need that premium access, you won't need to consider this plan.
Shopify pricing plans:
Shopify does offer a pricing structure that is a lot simpler than Wix. There are five Shopify pricing tiers for you to consider:
The Shopify Lite plan: $9/month
The Basic Shopify plan: $29/month
The Shopify plan: $79/month
The Advanced Shopify plan: $299/month
The Shopify Plus plan: fees are negotiable; usually fall into the neighborhood of $2,000 per month
Unlike Wix, who offers a free plan, Shopify does not have a free plan but offers a 14-day free trial.
The Lite plan costs the least among Shopify pricing plans. Keep in mind that this plan does not actually enable you to build a standalone online store. Rather, it provides you with three functions:
Sell via your Facebook page
Use Shopify at a physical location to sell goods and manage inventory
Use Shopify's Buy Button that enables you to sell products on an existing website (e.g., a Wordpress blog)
The key points to pay attention to regarding Shopify pricing plans are:
Gift cards: only available on the Shopify and higher plans.
Professional reporting: again, only available on the Shopify and higher plans.
Advanced reporting: No access unless you're on the 'Advanced Shopify' plan or higher.
Shipping rate calculations. You can only access this function on the 'Advanced Shopify' plan or higher.
Point-of-sale functionality. You can already have access to this function with the Basic plan. However, the fully-fledged version of Shopify POS is only available on the 'Shopify' or higher plans.)
Regarding the Shopify Plus plan, this is not something that you need to consider if you're a starter as it's mainly for big enterprises. However, it's still worth knowing about it.
Shopify Plus is an enterprise-grade solution that offers advanced features such as advanced security, APIs and fulfilment. Shopify Plus enables you to automate a lot of eCommerce-related tasks via a visual workflow builder called the Shopify Flow.
This allows you to create 'if this then that' (IFTTT) rules that guides Shopify to take certain actions based on certain events (e.g., if your inventory is running low, the Shopify system can send an email to your supplier).
Shopify Plus is not cheap at all (those who want to sign up for it can expect to spend around $2000 a month), but it is very worth the price if you're of the size of an enterprise like Pepsico and Unilever.
Free plans and trials
For starters, one of the most important differences between Wix and Shopify's pricing that they should pay attention to is that Wix offers an entirely free plan while Shopify offers a 14-day free trial only.
Although the Wix free plan has lots of limits in functionality, and you basically can't sell anything with it, it's a very good way to try out the platform without having to register a new account every 14 days like with Shopify.
Transaction fees and credit card rates
In addition to monthly fees charged by both platforms, there are also transaction fees and credit card fees to take into account. Transaction fees are charged by the company providing you with your online store (Wix or Shopify in this case), and credit card fees are charged by your payment gateway provider (a payment gateway is a software service used to process credit card payments, such as Paypal or Stripe.)
With Wix, you won't have to pay for any transaction fees on any of its eCommerce plans. The same goes with Shopify, but only if you use its built-in payment system (Shopify Payments). This payment gateway is not available in all countries). If you're on Shopify and use a third-party payment processor, transaction fees do apply and vary according to the plan that you select.
Winner:
So, here's the take-away when it comes to Wix and Shopify pricing plans: if you're looking to build a general website that is used to showcase content rather than products, then Wix will bring you better value as you can get a decent site off the ground at the cost of $13 a month. With the same purpose and on Shopify, you will have to spend about twice that money to get the same thing.
If you want to build an eCommerce site, it is cheaper with Wix price-wise as you can have a standalone functional online store at $23/month, which is $6 per cheaper a month than the Shopify equivalent (that makes $72 a year). Plus, the fact that Wix does not charge transaction fees even if you use a third-party payment processor even makes it cheaper to use the platform.
However, that is just pricing-wise. If you're very price-sensitive, then Wix should be the ideal choice at this point. However, if you care about other things such as features that come right out of the box and not just pricing alone, you might want to stay here longer and keep reading on to see how Shopify brings value in other areas.
Wix vs. Shopify: Theme design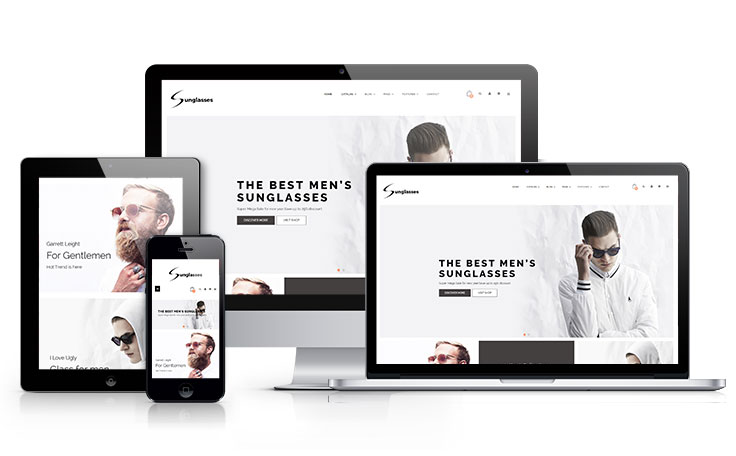 Wix & Shopify: Quantity
When you join Wix, you get to select from over 300 templates (free templates included) while the number of themes is about 100 with Shppiyfy. However, it's worth noting that all Shopify templates come in two to three different variants, which means Shopify offers probably no less templates than Wix does.
Wix and Shopify: Quality
Both platforms offer templates that have very contemporary and professional design. Most Shopify themes are aimed exclusively towards eCommerce, and are more suitable and relevant for use in this context.
Wix, on the other hand, offers a much greater range of general-purpose themes. If your goal is to build a content-driven website, Wix is definitely a better choice.
With this wide range of templates to choose from, both platforms try to make it easy for their users to select a good theme. In this aspect, Shopify does have the edge over Wix. It's easier to select and compare theme by theme with Shopify as you can filter templates by many criteria.
For instance, you can look for templates that are best-suited for small or large catalogues of products. You can filter by visual effects (parallax effects, video backgrounds, etc.), or you can filter by layout type (wide, narrow, etc.), and many more. In contrast with Shopify, you can filter Wix templates by industry only.
The take-away here is that if you're looking for a dedicated eCommerce theme, Shopify can provide you with better choices and a better way to select one. Wix is the better choice when it comes to general-purpose templates.
Template performance on mobile devices
Regarding performance on mobile devices, All of Shopify's templates are 100% responsive, which means their components such as text, images, forms etc. will automatically resize themselves to fit the screen of the device that the visitors are using. Wix, by contrast uses something called absolute positioning, where website elements are positioned by pixel.
That sounds quite technical, but in practice, this means that, with Wix, you will have to create two versions of your website; one for PC, and one for mobile devices. That means more work for you when you design your landing pages. Although you will have to do more work, this should not always be a bad thing, and there is a benefit of being able to modify the PC and mobile versions of your site separately.
In particular, there will be times when a design that fits PC view no longer looks decent when it resizes itself to mobile devices. And this situation is not uncommon, especially when it comes to landing pages for advertising. Wix gives you more flexibility in this aspect while with Shopify, you don't have this flexibility if you don't go to the underlying codes
Styling and switching templates
When it comes to styling or switching templates, Shopify wins over Wix. The first reason is with Shopify you'll get full access to the CSS and HTML code of your template. This is not the case with Wix unless you are using Wix Corvid, the developer version of the product which is really not for everyone, especially beginners.
On top of this, Shopify makes it very easy to switch templates as when you do change, the elements on your old website adjust themselves to the new template. With Wix, if you want to change to a new template, you will have to rebuild your whole website.
Wix vs. Shopify: Ease of Use
Wix's builder tools:
Wix offers three options of website builders:
Wix Editor
Wix ADI
Corvid
The Wix Editor option enables you to choose a template, set up a structure for your site, and then fill them up with content. This is probably the best option for most users, especially beginners because it's easy to use.
The Wix ADI mode (Artificial Design Intelligence') automatically creates a customizable website for you that is filled with images, video, and text. This AI-powered tool runs by asking you a collection of questions about what you're trying to achieve, and then build your website based on those details. The quality of the website that this tool creates for you depends on how good it can understand your goal (based on its existing data) and a bit of luck. Sometimes the result looks just incredible, and sometimes completely off.
Finally, the Wix Corvid option provides you with the access to the platform's APIs (i.e., some aspects of Wix's code). Corvid allows you to have more flexibility over how you want to design your website, but you will need lots of coding skills to make good use of it. So, this option is absolutely not for beginners.
Shopify's builder tool:
With Shopify, there's just one builder interface for you to use. The advantage of this interface is that it's super user-friendly and intuitive to use; almost a no-brainer for users of any level. You won't get the flexibility of Wix Corvid from Shopify, and all you have to do is use the pre-designed template that you have purchased, then fill out the elements of that theme with your text and images.
Comparison:
The main difference between setting up a website in Wix vs in Shopify is where you're working on. With Wix, you are working on a front-end interface, which means that you see your edits and your results on your screen as you create them.
Wix requires a bit of website design out of you. While its drag-and-drop page builder allows you to create and modify pages, this flexibility can lead you to end up having to put tons of hard work to put together a website that looks coherent in its manner.
It's simpler and easier with Shopify. All you have to do is set up content on the back-end interface, and then preview or publish it. You won't need to have any technical knowledge to make a good use of Shopify's builder tool, but in turn, you won't have the flexibility that Wix offers either. Overall, Shopify is a much better choice for beginners as thanks to its ease of use.
Another key difference between Wix and Shopify — and as mentioned above — is that in Wix you have to work on two versions of your site, a PC one and a mobile one. This provides you with greater control over the appearance of both, but it also means more work and editing.
The take-away here is that there is a striking difference between Wix and Shopify when it comes to their website builder tool. Some users love the flexibility that Wix offers while others just want some peace of mind and go for the simplicity of Shopify. So, it's up to you to decide which builder tool suits you better, and there's no winner here.
Wix vs. Shopify: Blogging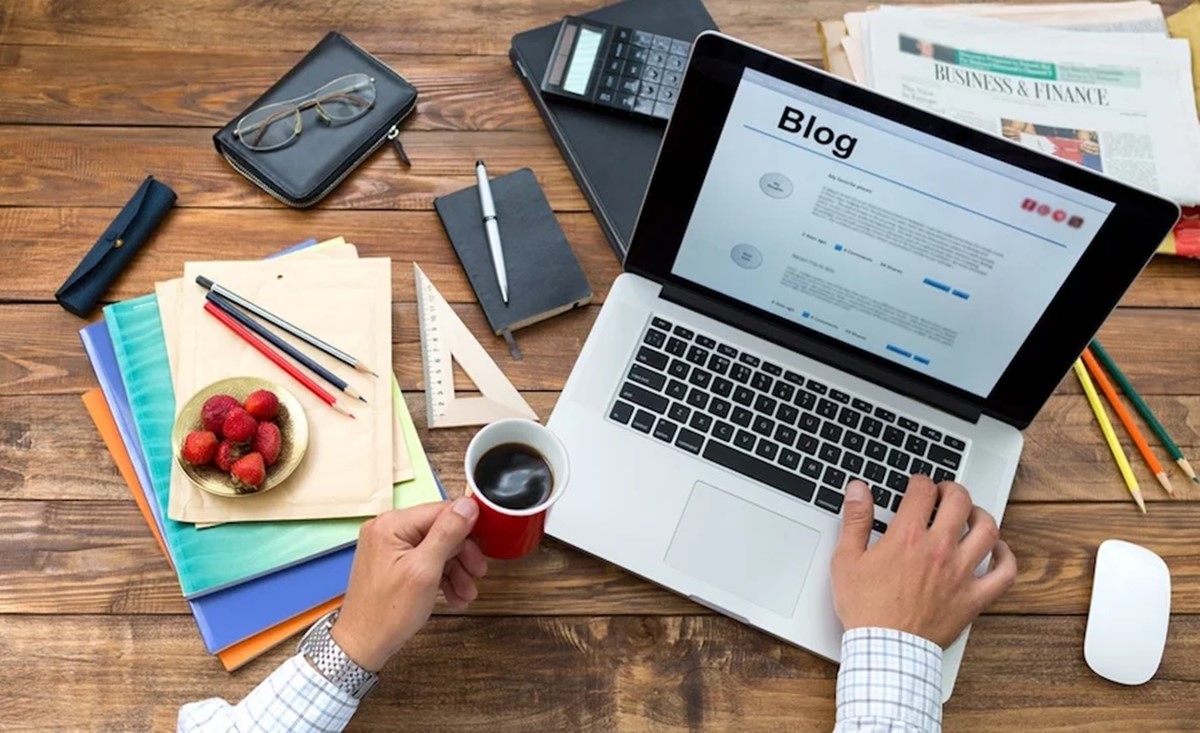 Both Shopify and Wix let you create a blogging section on your website. This is a necessary feature for anybody who is serious about growing their business online, because quality blogging is one of the best ways you can increase the visibility of your website in the SERPs and attract inbound traffic to your website.
The blogging functionality in Wix and Shopify is of similar quality. You can create posts easily and categorize them as how you see fit. On top of that, RSS feeds are available for both Shopify and Wix blogs. This feature allows other people to subscribe to your blog easily or feature your blog content on their websites.
With that being said, Wix does have a slight advantage in the blogging area over Shopify as you can add strips of recent posts to other pages with ease. Although Shopify does allow you to feature your blog content in other sections of your sites, it's not really as easy and straightforward, and, as a typical non-built-in feature on Shopify, you can get it by paying for a third-party app.
Wix vs. Shopify: SEO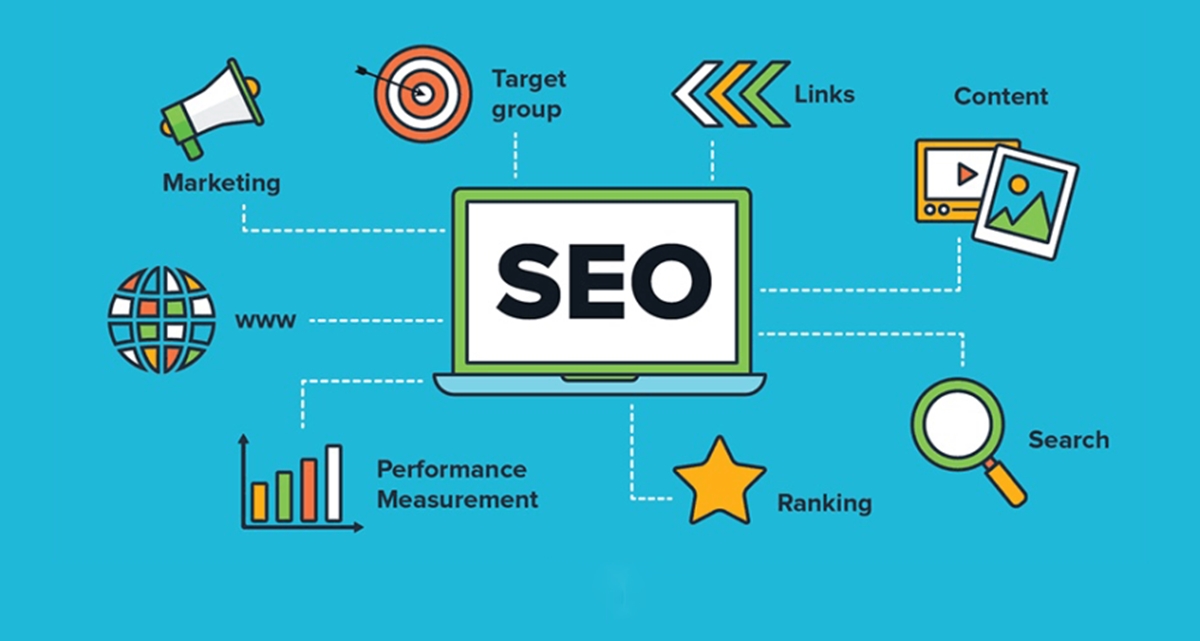 One of the main concerns that eCommerce users have regarding a platform is: how good are its SEO features? In this area, Wix and Shopify are no exception. So, how do these duo performs in the SEO area?
Both Wix and Shopify offer the basic and necessary features of SEO such as page titles, meta descriptions and headers. At a deeper level, Shopify has the edge over Wix, especially when it comes to mobile search.
First of all, as mentioned above, Shopify web pages are fully responsive to mobile devices while Wix's pages are not. As Google's algorithm has a preference for responsive websites, this gives Shopify an immediate advantage.
Second of all, you can make use of Accelerated Mobile Pages (AMP) on Shopify web pages, but not on Wix ones. The AMP is a Google-backed project that aims to speed up the delivery of content on mobile devices via the use of stripped-down code known as AMP HTML. Websites with AMP can acquire improvements in search results thanks to faster loading speed. This is not a built-in feature with Shopify, and you'll need to purchase an app to enable this feature, but the point here is that it's available.
Third of all, anytime you modify a page or product URL in Shopify, it automatically generates a 301 redirect for you (a 301 redirect informs search engines that a page has changed to a new location). This is an important feature because if you don't have a feature that automatically updates your URL for you and forget to create one, that can cost you tons of money in search ads. Unfortunately, Wix does not have this feature and you'll have to remember to create this redirect yourself.
However, there is an area of SEO where Wix does better than Shopify. With Wix, you can generate 'cleaner' URLs. Let me explain. In Shopify, a prefix is always applied to products and pages (for instance, /products/ and /pages/) which is not ideal for SEO and ads rankings because Google prefers simpler and shorter URLs. These prefixes don't exist in Wix.
Wix also offers a feature, SEO Wiz, that SEO newbies might appreciate. This is an AI-powered tool that asks you various questions about your site, and then comes up with a checklist that contains SEO recommendations for you to follow. Keep in mind that this tool should not be used as a substitute for working with a professional SEO consultant, but it's a great starting point to get used to the core principles of SEO.
To close up this SEO section, I'd say that either a Shopify or a Wix site can rank well in search results as long as the content and link building strategies are well-executed enough. However, an environment where all things are provided equally, I'd say that a Shopify site would outperform a Wix one in search results mainly because Google now is applying a mobile-first approach to ranking websites, and Shopify's themes (having both fully-responsive design and AMP) work much better on mobile.
Wix vs. Shopify: Support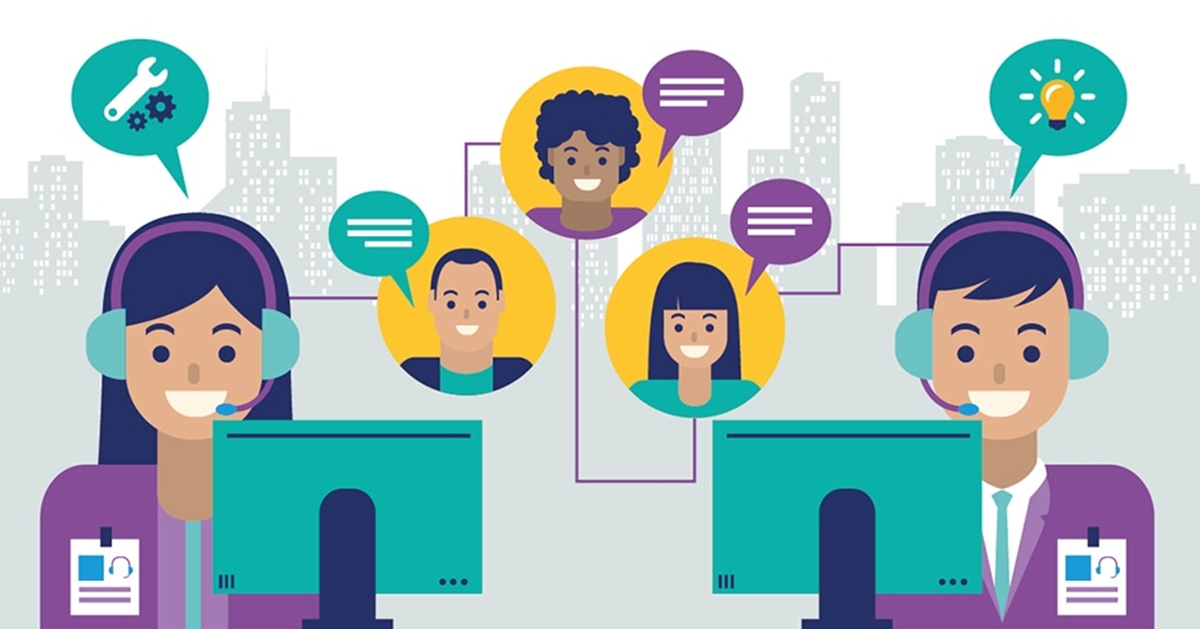 A key benefit of using a hosted solution (like Wix and Shopify) instead of a self-hosted one (like Wordpress or Magento) is that you can always get technical support for any issue that you run into.
With Wix, you can get support via email or phone. Shopify provides email, phone call and live chat support. Both platforms also provide extensive resources of FAQs that you can refer to.
One minus point for both platforms is that they deliberately make it harder for you to find the contact of their support. They will encourage you to do your own research and find a solution to your issue in their help libraries first before giving you the access to the contact information of their support.
On top of this, there are a few other points worth keeping in mind regarding these platforms' support:
Wix charges you extra money to get access to their VIP support and priority response. With the standard support, you will have to wait for some time to get their response, but with these two premium choices, you will get their support instantly. The cost is from $7-$12 dollars extra per month for the premium.
If you choose a paid template on Shopify, you may need to contact the third-party developer who developed that template, not Shopify, to get support when you run into trouble with your template. And the quality of the support depends on the developer. Generally, it will be nice, but bad experience should be expected.
With Wix, you are not provided with a phone number to call its support. Instead, you will need to submit your phone number, and wait for a callback.
With Shopify, there are phone numbers for only four regions - North America, the UK, Australia and New Zealand. If you are not in one of these reasons, Shopify does not make it clear about what number you should call. Maybe you should try the US number. Here are the main comparisons between Shopify and Wix. You should just refer to this entire article and make the right choice for you!
Why should you use Wix Instead of Shopify?
Wix offers a free plan without a time limit.
Wix is a better solution for creating a general-purpose website. It's easier to add features such as galleries, forms and events to a Wix site than to a Shopify one.
Pricewise, it's relatively cheaper to use than Shopify.
You don't have to bear transaction fees with Wix even if you use a third-party payment processor.
Wix's drag-and-drop interface gives you flexibility to create page layouts based on your preferences.
You can feature blog content on static web pages more easily in Wix.
Wix allows you to send more automated abandoned cart reminders.
You can create 'cleaner' URLs in Wix, which is an advantage when it comes to SEO.
Why should you use Shopify Instead of Wix?
The Shopify 'Buy Button' enables you to sell on an existing website or Facebook at $9/month.
Shopify themes are fully responsive to mobile devices while Wix's templates aren't.
You can switch templates without any difficulty with Shopify while with Wix you will have to rebuild your website if you want to change to a new template.
Exporting content is easier in Shopify.
Shopify's interface is much easier to use than Wix's.
Shopify has a wider range of payment processors.
Shopify is better for POS applications. Unlike Wix, Shopify allows you to use their POS system outside of the US, and their POS application is more tightly integrated with the Shopify platform in general.
Shopify supports dropshipping while Wix doesn't.
Shopify automatically calculates and applies VAT MOSS rates; this is a huge time saver for merchants selling digital goods in the EU.
Shopify's app store is much bigger than Wix's.
Shopify is, overall, better than Wix when it comes to selling products online.
Final Words
That's it! I hope this breakdown of both platforms: Wix vs Shopify has given you more insights into how each of them perform in many different aspects, and now you will have to decide for yourself. Don't choose a platform because someone says it's better than others, but choose a platform because it suits you better.
If I miss any important points about these two platforms, please feel free to leave a comment below.
Related Posts: