As the use of social media expands in many aspects of our lives, marketing on such platforms becomes increasingly significant and impactful. Twitter has seen a lot of changes in recent years and has received a lot of criticism in the media. Twitter is a strong social networking platform and search engine where you can typically discover the most up-to-date information on nearly any issue, regardless of pop culture, local or worldwide news, or work. Updates from the firms and enterprises you care about are also included.
Twitter has been one of the most popular and innovative platforms on the Internet for years. Given its fast-paced nature, Twitter may not be the simplest social media network to create a marketing strategy around, but that doesn't make outreach on the tried and tested platform any less important. It's just as crucial to have a good Twitter marketing plan as it is to have a good Instagram, Facebook, and Pinterest marketing approach. You'll be ahead of the game if you can figure out a Twitter strategy.
We'll answer that question, as well as a few others, in this article, including what a Twitter marketing strategy is, how to utilize Twitter for business, and what tips and tactics you can use to boost your Twitter marketing efforts.
The prevalence of Twitter in 2021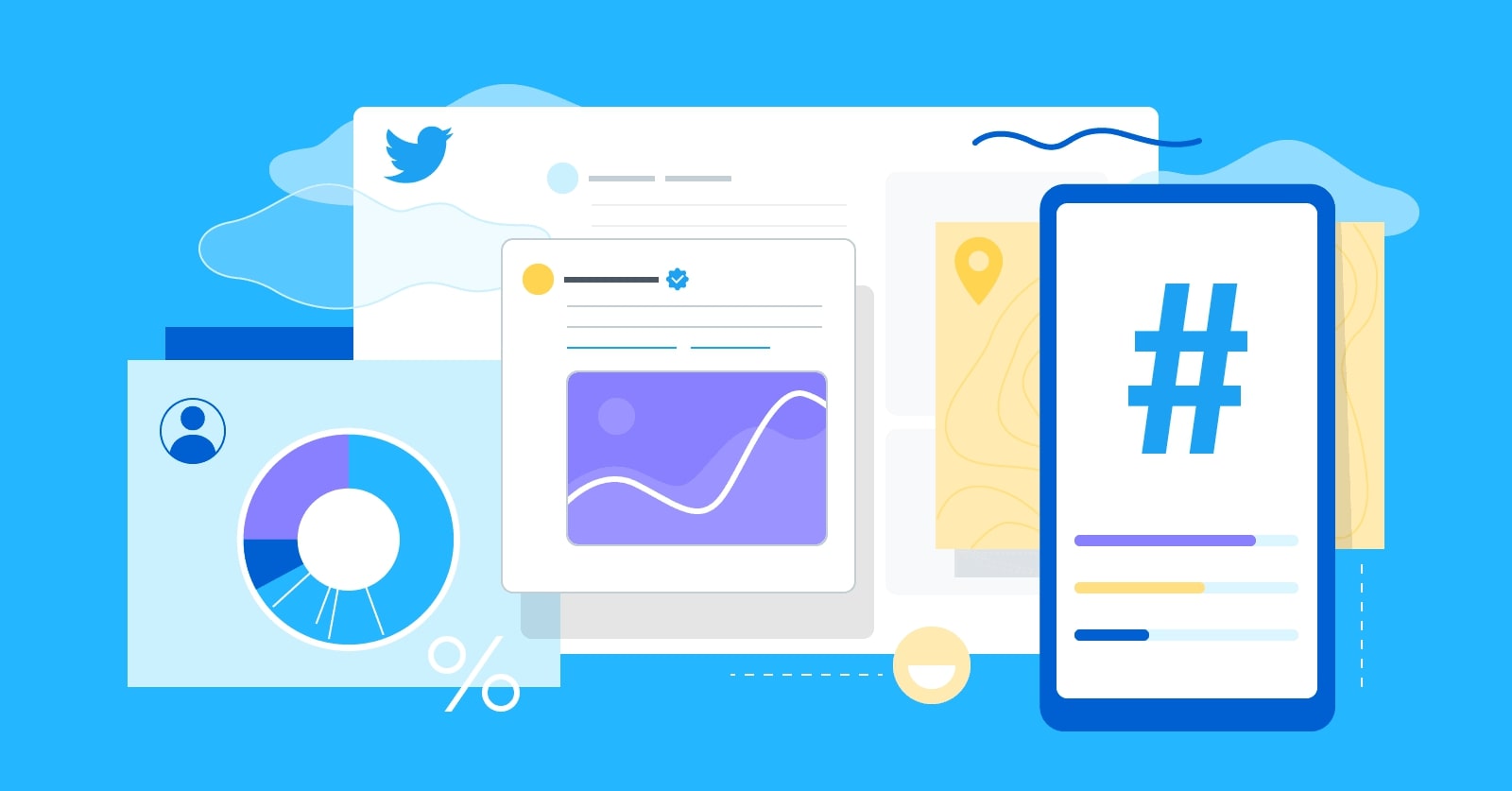 Twitter has 192 million daily active users, according to the most recent numbers from the fourth quarter of 2020. (Twitter, 2021). This was a huge 27 percent spike from the previous year, which Twitter ascribed to both world's current events and their performance improvement initiatives.
In terms of daily active users, the United States accounts for 55 million of Twitter's total. This accounts for 28.6% of Twitter's user base. The rest are users from other countries. International Twitter users have expanded at a faster rate than US users during 2020. The platform now has 157 million non-US users, up 28 percent year over year. Users in the United States, on the other hand, increased by 21%.
With these numbers, it's no surprise that Twitter is one of the most popular social media networks in the world. While it may still pale in contrast to Facebook's 1.84 billion daily users, Twitter's reach for any marketing campaign is undeniably large.
How is Twitter different from other social media platforms?
Twitter is very simple to use. You sign up for a free account and use your Twitter handle. Then you send out tweets on a daily, hourly, or as-needed basis. Type 280 or fewer characters in the "What's Happening" box next to your profile image, then click Tweet. Your tweet will be seen by those who follow you and possibly others who do not.
People go to Twitter for real-time information. Users can keep up with happenings going all across the world. They may find content from people they don't know, which makes it easier for your brand to interact with Twitter users. The fast pace of Twitter, on the other hand, might make it difficult to engage with your audience, since their Twitter feeds can be overwhelmed with fresh tweets in seconds.
Also, Twitter can be used as a search engine to identify your competitors and their marketing content so you can understand what strategies they're doing, as well as enabling prospects to find and learn about your firm.
What is a Twitter marketing strategy?
A Twitter marketing strategy is a strategy for developing, publishing, and disseminating content for your buyer personas, audience, and followers via the social media network. The purpose of this type of approach is to enhance sales by attracting new followers and leads, increasing conversions, and improving brand recognition.
You'll need to follow the same processes as you would for any other social media marketing plan when building a Twitter marketing strategy.
Audit your account
The first step is to list all existing accounts and who is responsible for them. Once you have your list, go over it thoroughly. Collect data like:
When does this account tweet?
How is the engagement?
How many followers do you have?
Also, check existing accounts for brand compliance. If so, is Twitter handle the same? If not, what are your options? The 2020 Holiday Campaign was never updated, so now your header image promotes a deal that is many years old. Once you've audited your existing accounts, you'll have a benchmark. This will help you set goals, the next stage of your approach.
Set goals
Setting quantifiable goals is the first step to social media success. You can't measure the success of your approach unless you know what you're aiming to achieve.
SMART goals are specific, measurable, achievable, relevant, and time-bound. So "viral" isn't valid. These goals should correspond with your business objectives and be measurable.
For example, you may aim to increase website traffic. Increase your average click-through rate as a SMART goal. You can utilize your Twitter audit's baseline click-through rate to define a precise, time-bound goal - for instance, an increase from 2 percent to 3 percent in 4 months
Check out competitors
Don't forget to check out your competitors' Twitter accounts. Analyzing their social media might help you improve your own by showing flaws in their plan and methods to stand out.
Assign roles and responsibilities
You must guarantee that your accounts are active and that direct messages and mentions are responded to. Twitter chats are fast-paced, so not checking in regularly will annoy your followers, and not responding promptly will harm your company.
Accommodating several team members for busy accounts. Each team member signs their name to personalize customer service. Even if only one person is in charge of your Twitter account, you should select a backup to ensure coverage.
Assign clear roles to everyone. Too much coverage might cause issues if many team members react to the same tweets with repetitive or contradictory answers. Social media management software can help define roles and duties.
Establish guidelines
An online style guide helps you communicate clearly and consistently. Guidelines also help onboard new team members and prevent social media blunders.
Include parts of your brand's overarching style guide, such as your tone and target consumers, in your social media standards. If you use Twitter, for example, include details like how to utilize branded hashtags, emojis, or formatting links.
Twitter is a wild place where anything can happen. Because frauds and PR crises are unavoidable as your account expands, you should prepare for them. Remember, it's better to have resources than to need them.
Plan your content
Preparing your content ahead of time saves you time and effort later. A social media content schedule helps you align your content across platforms and identify gaps and conflicts. It also aids. For example, planning ahead of time allows you to share your sustainable practices on Earth Day or honor your female founder on International Women's Day.
Consider how often you want to post, when is the best time to post, and who should approve posts. You can use a calendar to evaluate your tweets and check if they are balanced. Use the rule of thirds: 1/3 tweets promote your brand, 1/3 provide personal experiences, and 1/3 provide expert or influencer opinion.
Measure your marketing performance's impact
Once your marketing strategy is established, you must frequently evaluate your efforts and compare them to your SMART targets.
But the data accessible to you can be excessive, including vanity metrics that aren't necessarily meaningful. So consider which metrics matter. An amusing joke gets a lot of retweets, but did any of those result in conversions or sales? Collecting significant data will help you prove the ROI of your marketing efforts and modify your plan over time.
12 Best Twitter marketing strategies for your company
When you first start using Twitter for business, you should do a few things to make sure you reach your target audience. Depending on your goals, company size, and sector, you may or may not choose to complete each of the following tasks.
1. Complete and customize your profile
Having a professional, on-brand Twitter profile makes a positive first impression on new followers. Consider how each piece of your profile contributes to the reinforcement of your brand and the education of your target audiences.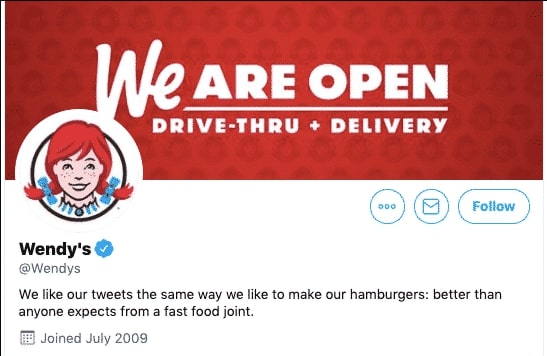 Wendy's engaging and optimal profile
Handle: This is your Twitter handle, and it's how others will find you. In general, you want your social media accounts to be consistent and reflect your company name.

Profile picture. You want your profile photo to look good because it appears next to every tweet you send. Use your logo or wordmark, and make sure the dimensions are correct for a clear and sharp image.

Header image: Header images are seen more frequently than profile photos on the profile page. It might reflect current campaigns, provide information, or provide insight into the culture of your organization.

Bio: In 160 characters or fewer, a Twitter bio gives everyone who sees your profile a quick summary of what they're about to see. It might include your company's purpose statement, a brief about what they do, or something amusing and interesting.

Website URL: Below your profile photo and bio, there's a spot where you can put your website's URL to get people straight to it.

Birthday: You can include your firm's birthday — or the date it was created — in the same location as your URL so that your audience gets to know your organization on a more personal basis.
2. Curate your lists
A good way to get in the interactions that are relevant to your business is to make a list. A curated feed is a specific collection of selected social media accounts that delivers news and updates on a certain topic.
There are no limits on the number of lists you can create on Twitter. While the main feed is generated using Twitter's complex algorithm, lists allow you to follow current events and evolving topics more clearly because tweets are shown in chronological order.
If you have a list of your competitors' social media accounts, significant thought leaders in your field, and your own employees, you may wish to compile lists of this data. Be mindful while naming lists, as they are visible to everyone. If you'd like to follow lists from other accounts, you can do so by subscribing to the lists. Even if you've discovered a significant industry person who has already compiled a list of accounts you wish to follow, add their lists to your subscription list.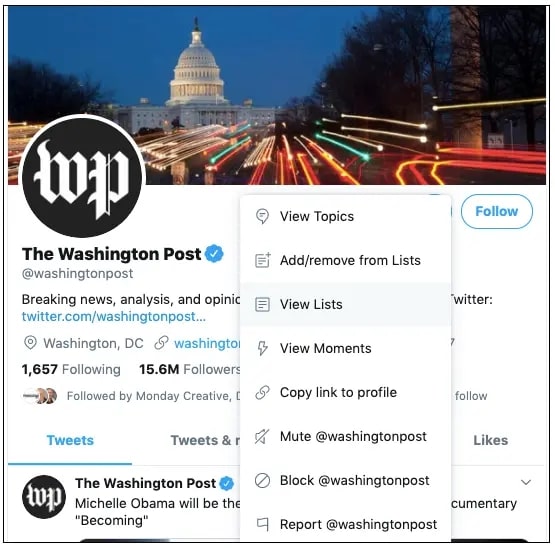 Use the link that says "View their profile"
Select View Lists and click the icon with three dots over their bio.
In addition to these lists, you will also see a list for their account, and a list of their subscriptions.
Make your selection by clicking the list you want to follow.
Click the Subscribe button.
On the Twitter main page, choose Lists in the left-hand menu to see all the lists you own, follow, and appear on.
3. Keep your tweets short
Users continued to rely on shorter forms of communication in their tweets, despite what you might think. Only 1% of tweets use the entire character limit and the trend of keeping things short and sweet continues.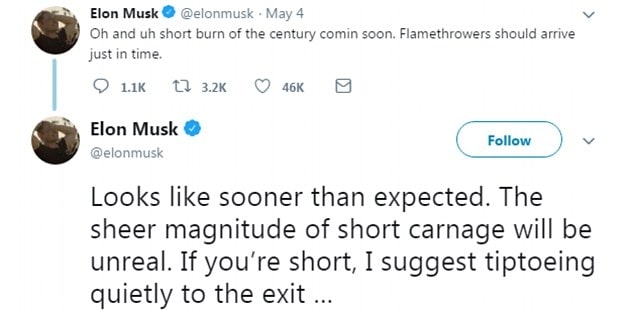 Also, 280 characters isn't a lot when you think about it. Because the paragraph before this one is just about 240 characters long, you won't be able to deliver your message in more than a few phrases.
While most users do not use all of their 280 characters, it has been proven that prolonging brief messages can result in a higher number of likes. But, no matter how you look at it, Twitter is the social media site that prioritizes succinctness over all else. Even if you can lengthen your message, sharp one-liners with a unique twist will likely remain the go-to for Twitter.
4. Make use of visuals
A picture is worth a thousand words, which is particularly beneficial on Twitter, where you only have 280 characters. With each tweet, visual elements can help you communicate more effectively. Add a chart or infographic to an educational tweet, or use a beautiful photo to reinforce an uplifting message. A video may help you capture and hold the attention of your audience, which is perfect for product launches or campaigns.
Additionally, using images and videos in your tweets will almost certainly increase interaction. Tweets with images receive up to three times the engagement of tweets without images, and tweets with videos receive up to 10 times the engagement of tweets without images.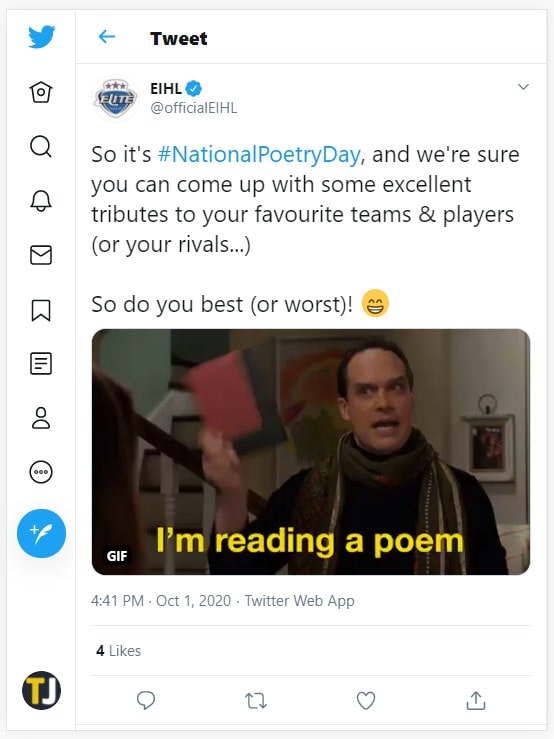 GIFs provide a fun element to your tweets, as well as a 55 percent increase in interaction. Using Twitter's GIF library, you may insert them right into your tweets. Images (including GIFs) and videos do not count against the 280-character restriction. Also, given Twitter says that 93 percent of video watchers watch on a portable device, make sure your videos are suited for mobile.
5. Use relevant hashtags
Hashtags are available on all social media platforms, but they originated on Twitter. They're still a great way to increase your interaction and visibility on the network. When you include a hashtag in a tweet, Twitter indexes it and makes it searchable. When someone searches for or clicks on a hashtag, they are taken to a website that displays all of the related posts in real-time. Using hashtags effectively on Twitter will increase the impact of your content and help you gain new audiences.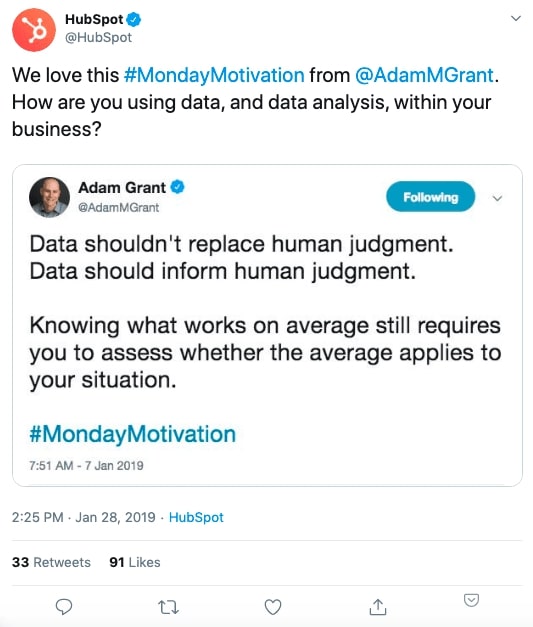 Choose the appropriate hashtags. Use hashtags that are relevant to your industry and target audience. Checking out what hashtags your competitors are using can provide you some insight.

Make a hashtag with your company's name on it. This is a hashtag that is specific to your company and may be used to collect and organize articles about it. They're great for spreading the word about campaigns and identifying user-generated content.

Keep up with the latest fashions. The Explore page on Twitter shows you what's trending right now, including hashtags. Participating in these discussions will aid in the discovery of new audiences for your posts. To avoid any embarrassing gaffes, make sure you grasp the context.

Don't go overboard. It's best to use one to two hashtags for each tweet.
6. Use retweets to your advantage
While Twitter's goal is to allow users to post content to their feed as well as respond to that content, one basic feature it wants you to know about is the ability to retweet and reply directly to your feed. Some people claim that one of the primary reasons Twitter has such a unique set of overlapping discussions is because of how unique Twitter is.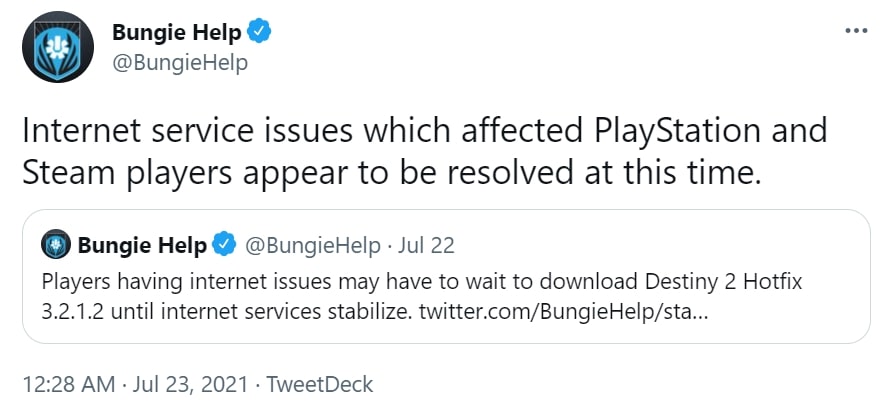 In many cases, manually retweeting relevant content is one of the finest ways to curate content on social media. We know that it sounds like cheating, but this is not the case. Twitter users engage in retweeting daily. Retweeting has proven to be a positive thing for your engagement, even if you don't ask for it. Creating retweetable content should be a priority even if it feels incorrect. Use your Twitter audience to hunt for shareable material, then spend some time enjoying it.
7. Run the poll on Twitter
In terms of unique engagement features, Twitter doesn't provide as many possibilities as, for example, Instagram or Facebook. It focuses on conversations: replies, comments, and movie-friendly tweets.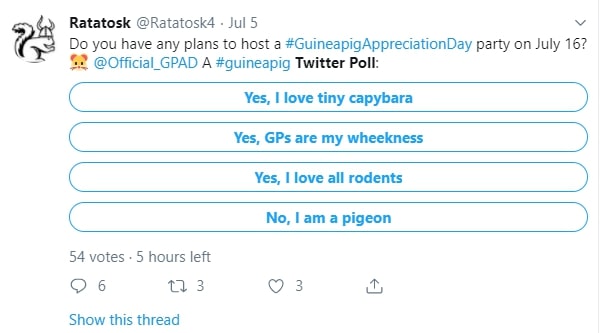 However, Twitter polls are an exception to this style. You can ask questions in Twitter polls and offer up to four responses from which to choose. Polls are a good method to get your audience into it because it's entertaining and simple. And if you like to do something on Twitter, then you have strong views on little subjects.
And you also have advantages. In polls, feedback and opinions will be gathered, client preferences, product ideas will be teased, and so on. They are no substitute for detailed methods of investigation, but they offer fast and helpful insights.
8. Plan your tweets at peak hours
Place your Twitter strategy on the next level, rather than manual publishing, by scheduling your tweets in advance. Planning lets you simplify your social spending time and keep up with your content calendar. So, while your afternoon meeting was tight, you never miss the sending of an important tweet.
You can also use the optimal times to post and improve your commitment by scheduling your tweets. For Twitter as a whole, the audience's engagement varies depending on the time of day. For your audience, however, their engagement is different all the time. Knowing what times are optimal for you will enable you to change your posting schedule accordingly by using analytics.
Buffer claims that Friday, Saturday, and Sunday are more effective days for generating click-through rates (CTRs). Researchers have discovered that posting in the afternoon between 12 P.M. and 6 P.M. works best. According to others, working hours Monday through Friday between 12:00 p.m. and 3:00 p.m. is the most productive.
Because your audience is different for each posting, you'll have to experiment with various posting times and days to find out what performs best for your company. Once you've found them out, plan your articles using platforms like Hootsuite or Buffer in advance so that your posts go live at times when they will have the greatest reach.
9. Optimize media mentions
Share the story, video, URL, or image on Twitter if your business is mentioned in the media. If people look at your profile and see how many others know about your business, they will also see that you have good word-of-mouth.
This is a fun technique to get your audience's attention and keep it. Incorporating backlinks into your tweets enables you to include clickable links that take your followers to the source of the mention. That means you will likely increase the following and/or brand recognition for the media outlet that is talking about you. By doing this, you may once again be featured, shared, or referenced in one of their articles in the future.
10. Advertise on Twitter
Targeting your audience via Twitter is a wonderful method to connect with them. This can help you improve your influence and following by making your tweets easily discoverable by thousands of people. Promoted tweets or Twitter Ads can help you with this.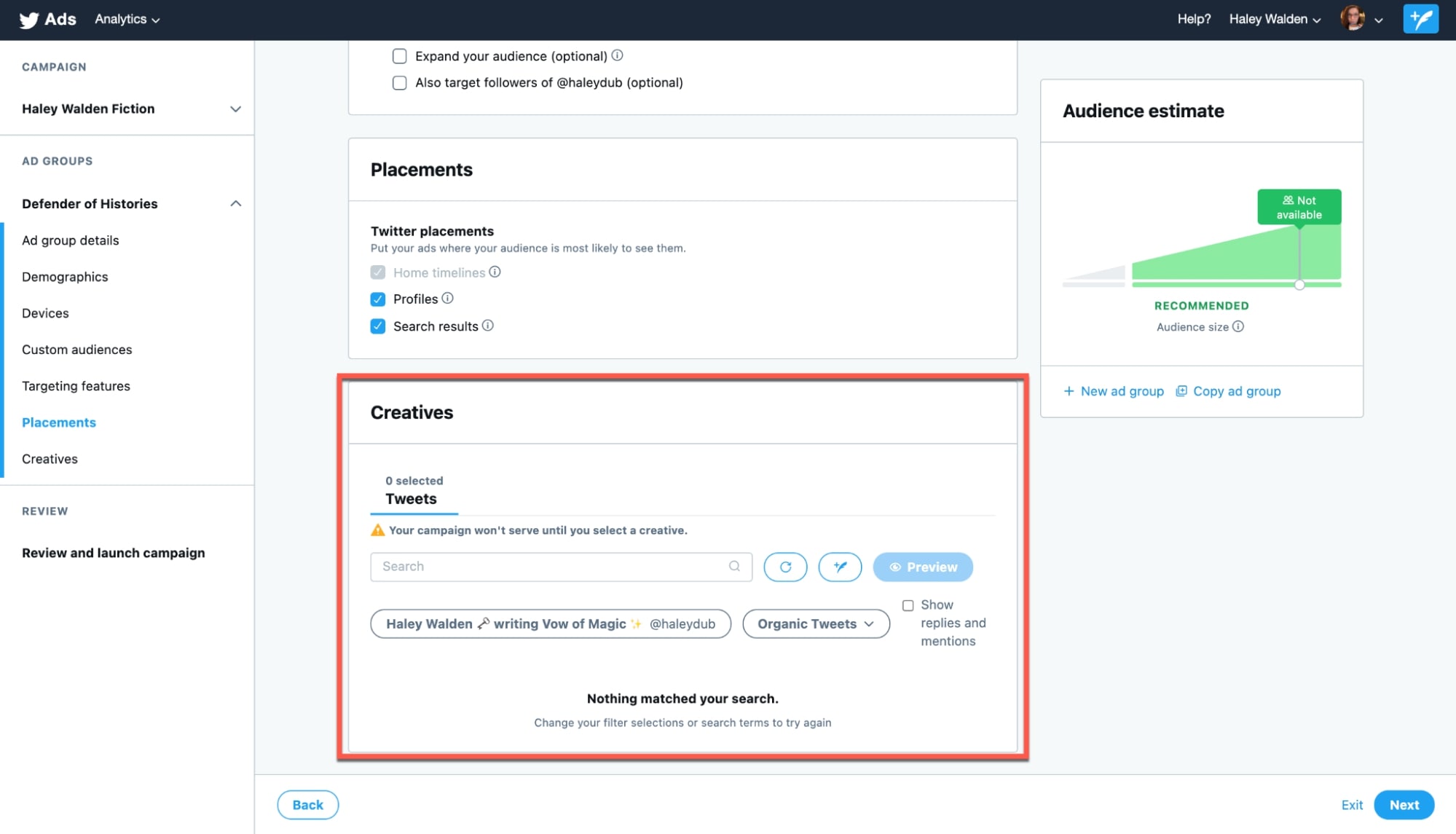 Increased Promoted Tweets
Promoted tweets get your tweets into Twitter streams and search results for users, so it seems to those people as if your tweet was made by them. This is a good alternative for website owners who want to expand their audience. The longer you promote a tweet, the more you will be charged.
When you promote your tweets in Twitter's daily campaign, your promoted tweets will appear in an audience targeting campaign designed to meet your goals. You can use Twitter Ads, in the same manner, you would your organic content.
Twitter campaigns
If you are running multiple types of tweets to reach one aim for your business, Twitter Ads is a terrific alternative. This platform aims to allow you to expand your following and build your brand exposure dramatically.
You have control over the objectives of your Twitter ad campaigns when it comes to getting app installs, video views, and website conversions, as well as targeting your campaigns based on your audience. You might expect the cost of running your ad to rise with this move.
11. Be conversational and humorous
Consumers desire brands that are trustworthy, friendly, and helpful. They want to be sure that your brand is up for taking on added responsibility and has their user's best interests at heart. More precisely, the same customers who indicated they wanted online brands to be honest, but also stated they want them to be quick to respond, as an online service.
People will become annoyed if you exclusively post information about yourself or your competition. As you take a look at the images created, you can see that people are looking for more conversation. Although many brands have attained this equilibrium, they don't need to pursue it. At Taco Bell, just look at how well they communicate with their customers.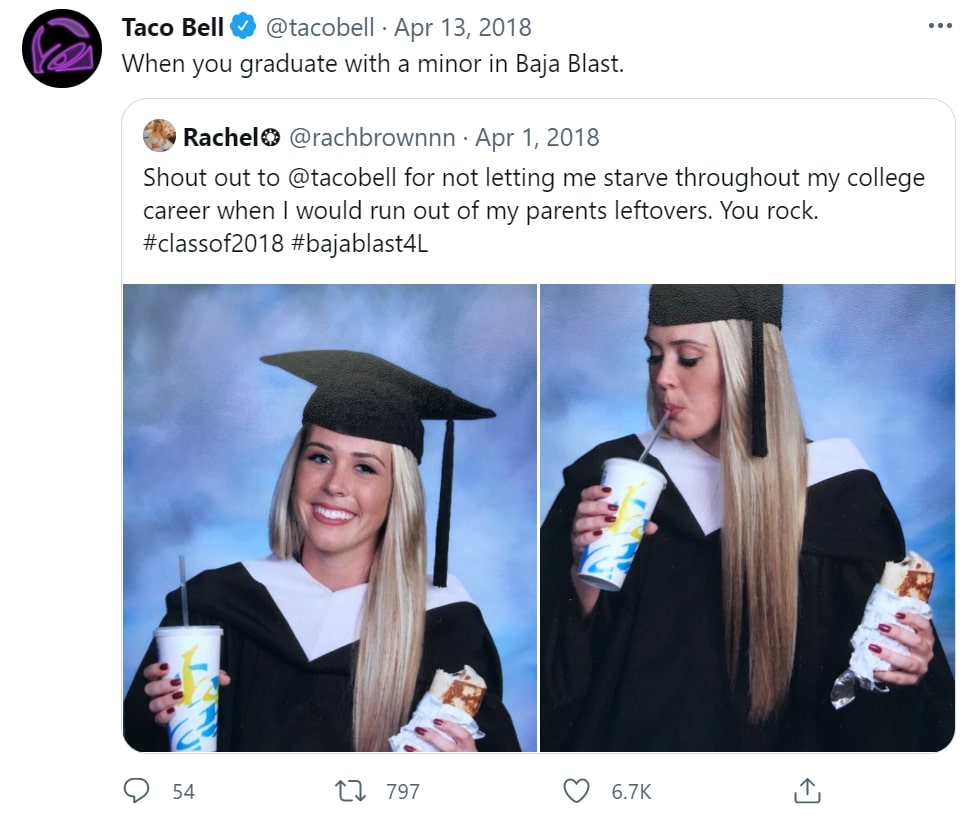 Their response is hilarious and poignant, and not only does their entire message relate to millions of college students, but college students throughout the country can relate to it. It is engaging and interesting enough to get the public to interact with the brand. That could inspire some to go out and have a burrito right away. The writer is trying to get across that following other companies you see as successful is a bad idea. Use a conversational approach when presenting, but be ready to alter your style if your audience shows signs of change.
12. Initiate contacts with influencers
Using Twitter for your influencer marketing campaign will help your overall digital marketing. Your first step should be to develop a customized campaign for your target influencer that will benefit both you and them.
Start by using the "People" tab on Twitter to look for people who are already on the network. When you have identified valuable brands or users, get in touch with them. When using a templated message, your odds of obtaining anything out of your work improve if you utilize a personalized approach.
To recall, a business or product may only be considered as an influencer if you mentioned it in your blog post. A lot of companies use retweets to help raise their public profile. As long as your ultimate campaign aim is to get new followers and extend your base, collaborating with influencers is an easy and inexpensive way to do so.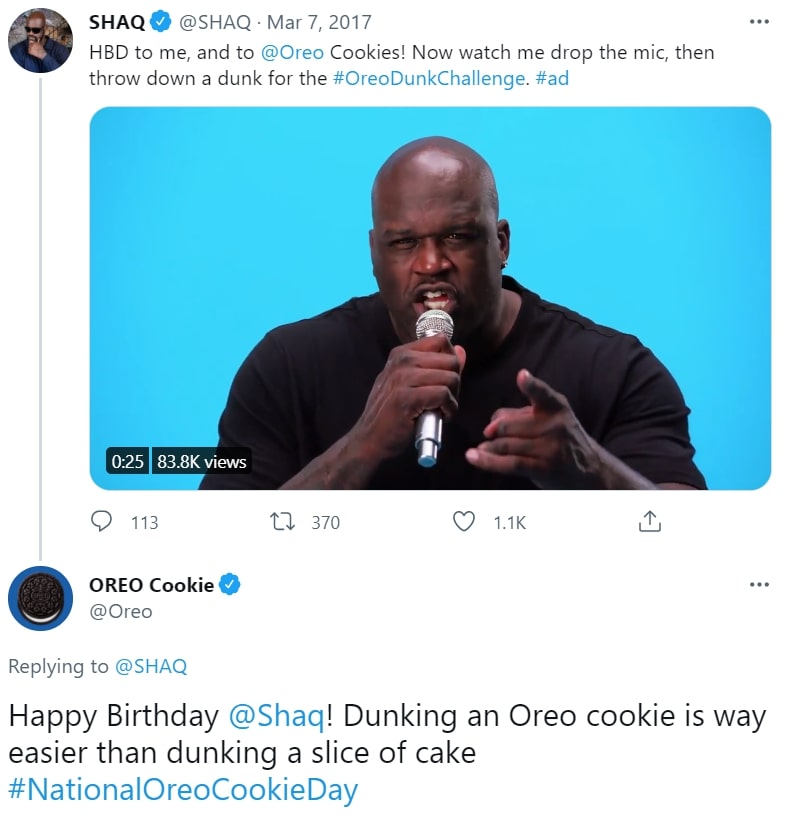 By working together on a project, Oreo was able to utilize Shaquille O'Neal's recognition as a way to broaden their market. There are plenty of influencers in your space who aren't celebrities. Once you've created a project, send them an email asking for assistance. In the long run, it will be worthwhile to put in more work.
Final Words
There are many potentials for your brand on Twitter. You can develop a social presence that helps you sell your product or service by understanding how to use information that fascinates your Twitter audience.
If you're going to attempt something new, you should begin with a better understanding of the basics. To increase engagement on Twitter, it's important to add creative pictures and relevant hashtags to the content. In addition to liking, following, and voting on friends' posts, you can connect with followers by conducting polls or retweeting their content in your feed.
Advanced tactics will allow you to broaden the areas in which you can grow. Creating a conversational manner while also using your voice is often advised. Rather, connect with an influencer who will offer significant credibility to your campaign.