Are you planning to open an online store and still considering a handful of E-commerce platforms? You have heard about the well-known Shopify but not sure if it is a good fit for your business? This comprehensive review will give you a good understanding of what Shopify is offering; after reading it, you will find out if it is the platform on which you can rely. Let's jump right into it!
1. What is Shopify?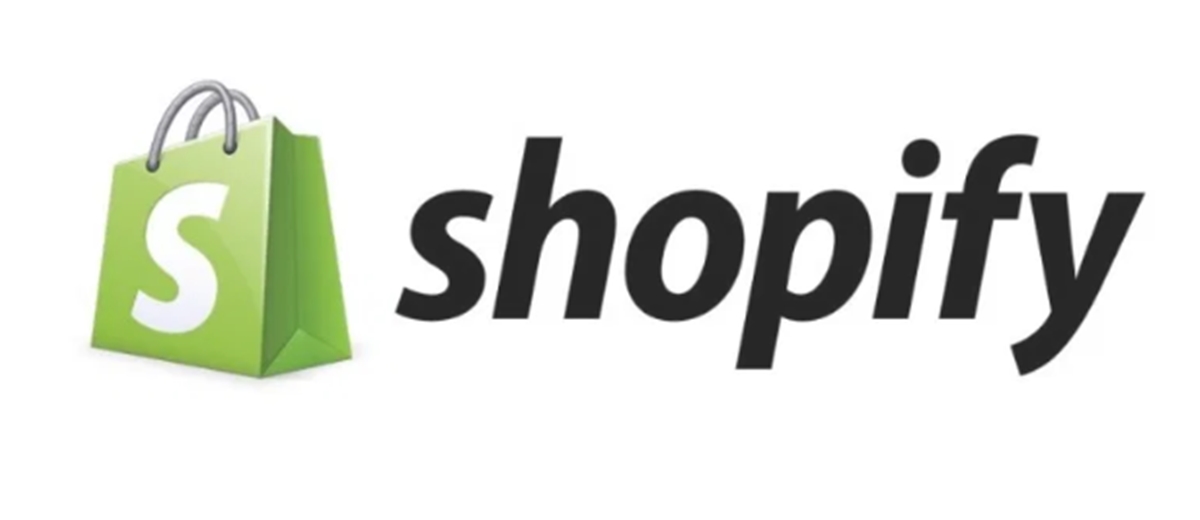 Shopify is a web application platform that allows you to create your online store. The platform offers a wide variety of customizable themes templates that you can use to match your branding, and you can sell both physical and digital goods on this platform.
The core idea behind Shopify is making it possible for those who don't know a single line of code to create a fully functional website. At the same time, people who know HTML and CSS also have flexibility over the platform to customize templates in their tastes.
Additionally, Shopify is a hosted solution, which means you don't have to be concerned about dealing with web hosting. That also means you won't be able to build your own app, but Shopify's app store is huge! Those apps will allow you to create a store that has probably every function that you need.
Finally, Shopify is a SaaS tool (Software as a Service), which means you don't own your Shopify store, but you need to pay for a monthly subscription.
Further Reading:
2. Shopify's pricing:
Shopify offers five pricing plans as below -
'Shopify Starter' - $5 per month
'Basic Shopify' - $39 per month
'Shopify' - $105 per month
'Advanced Shopify' - $399 per month
'Shopify Plus' - fees are negotiable, but in the region of $2000 per month.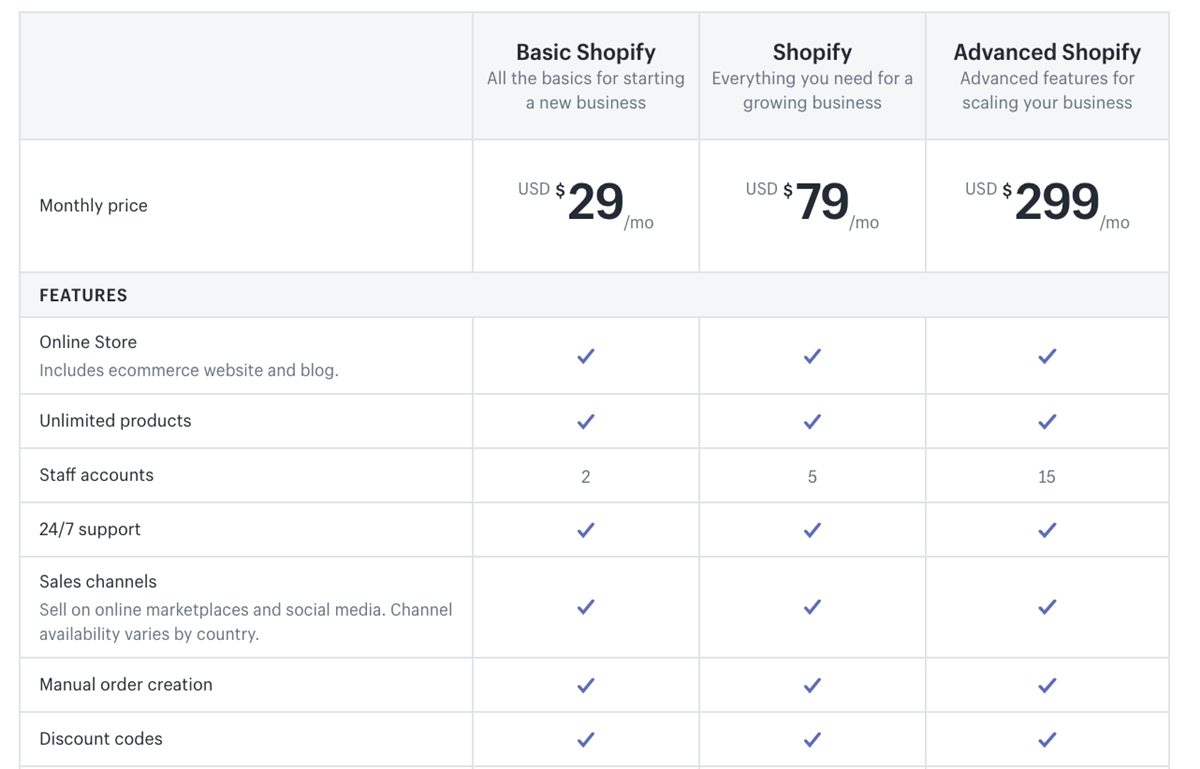 Shopify is one of the cheapest ways to start selling online as its starter plan, Shopify Starter, costs only $5 per month. What's great is with this plan you can already sell an unlimited number of goods.
With that said, the Lite version does not allow you to build a fully functional website, and you only have the below functions
Sell via your Facebook Page
Use Shopify in a physical location to sell goods or manage inventory
Sell products on an existing website/blog with Shopify's button.
Moving to the other pricing options, you'll have Basic Shopify, Shopify, Advanced Shopify, and Plus Shopify. These four plans, of course, allows you to construct a fully functional online store. Shopify Plus is designed specifically for big businesses, which is why it costs an arm and a leg. That price point comes with a lot of advanced features such as guaranteed server uptime, API support, dedicated SSL/IP address, and advanced security features.
Further Reading: Shopify Pricing Plans - How To Choose The Right Plans For Your Store
3. Key differences between Shopify's plans:
3.1. The differences:
With different price points come various functions, to know which plan you should choose, here are a few features that you can consider
Reporting
Shopify offers professional reporting functionality only for the Shopify plan ($105/month) and up.
Advanced report builder
Shopify has advanced reporting tools that allow you to make custom reports. Those tools, however, are only available for the 'Advanced Shopify' and 'Shopify Plus plans.
Gift cards
these are only available on the $105 'Shopify' plans and up.
Real-time carrier shipping
this is only available on the most expensive 'Advanced Shopify' plan ($105 and $399, respectively).
Staff accounts
Each plan offers you a different number of people that have permission to access the account; you can have two staff accounts with the 'Basic Shopify' plan; 5 with the 'Shopify' plan and 15 with the 'Advanced Shopify' plan.
Point of sale (POS) functionality
If you want to use Shopify for selling in a physical location with all of POS functionality, you have to sign up for the Shopify plan or higher.
Additionally, Shopify offers a 10% off on an annual payment and a 20% off on a biennial payment, so if you can save a little with these two payment options instead of paying on a monthly basis.
One minus point with Shopify, in my opinion, is some features you might expect on entry-level plans, such as gift cards and proper reporting, which are only available on higher plans. Other solutions, like Bigcommerce, are more generous when it comes to the entry-level feature set.
3.2. Which plan suits you best?
Shopify Starter Plan
Shopify Starter is best suited to merchants who:
Want to integrate E-commerce/Dropshipping functionality to an existing website
Want an easy way to resolve VAT MOSS -related headaches
Want to sell on Facebook
Sell at marketings or events and need a platform to manage inventory and process payments.
Are you comfortable with having access to live chat and email support only?
Need affordable access to abandoned cart saver.
Basic Shopify Plan
Basic Shopify is recommended for merchants who:
Have a limited budget but need a fully functional online store
Do not need advanced selling or reporting functions.
Do not need extensive POS functions.
Want to use blogging to attract inbound traffic
A bit of clarification on the last point: If you're being serious about selling products online, you need a blog. Blogging is the core of any decent inbound marketing strategy because relevant keyword-rich content in your blog is the crucial factor that makes your site more visible in search results and boosts your website traffic.
Shopify Plan
Shopify Plan suits merchants who:
Have or expect to have a high volume of online sales. This plan has a lower transaction fee, so if the sales volume is high enough, that will help offset the high monthly cost of the plan.
Need more in-depth reports
Need more comprehensive POS functions
Sell products that often require gift cards.
Advanced Shopify Plan
Shopify Advanced Planis recommended for merchants who -
Have or expect to have a very high volume of online sales. The same as Shopify, if sales volume is high enough, the lower transaction fees could offset the monthly cost significantly.
Require advanced reports.
Intend to use carriers to ship their products.
A bit of clarification on the last point: Shopify partners with several carriers such as FedEx and UPS to enable its customers to book delivery right on the platform. If you want to use this feature, you're going to have to use the Advanced Shopify plan (or higher).
Under this option, shipping costs are automatically calculated by a given carrier when an order is placed. You can mark them up (for example, adding a handling fee) or down (compensation for a shipping rate which you think might discourage customers from making the purchase).
Shopify Plus
Shopify Plus suits enterprises who –
Have an immensely high volume of sales
Need to connect Shopify with their internal systems (CRM tools etc.)
Want to automate workflows
Have very specific requirements about security and uptime
Have a big budget for sure
Need exclusive support from Shopify
4. Pros of Shopify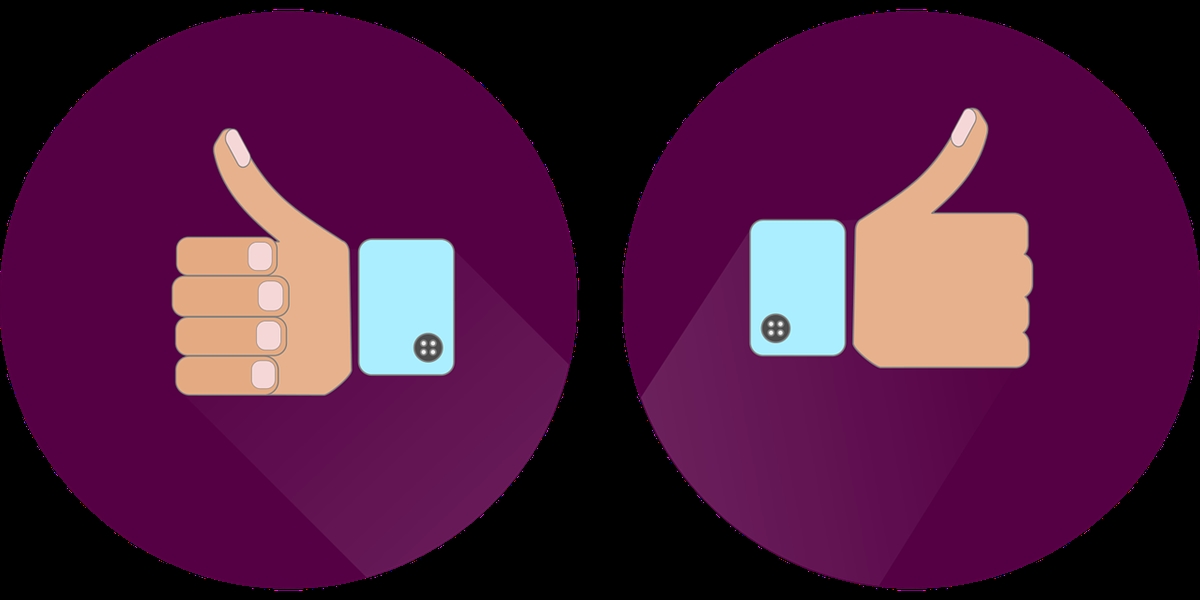 4.1. Sell products on multiple channels
Shopify enables you to sell on different channels to increase sales. Below are some of the channels Shopify supports that allow you to integrate products easily.
Facebook – Sell your Shopify products on your Facebook Fan Page.
Amazon – Connect your Shopify to Amazon Professional Seller.
Pinterest – Sell your products directly through pins.
Mobile Apps – Sell your Shopify products on apps you build.
POS system – Sell in person at retail locations.
Click here to learn more about these features.

4.2. Shopify's Buy Button
The Buy Button feature allows you to add products from your store to your external websites and blog posts. It also simplifies the purchasing of a product by getting rid of the need to go to a separate page for finalizing an order.
A Buy button acts as a shortcut for buying your products. You can implement it on your non-Shopify website, such as your Wordpress blog (if you have one). This button will show information such as your product image, description, pricing, and it allows a check-out without leaving the website. The product details are automatically updated whenever you update them in your Shopify admin.
For instance, let's imagine that you're selling clothing and accessories for sun protection. You have a blog post on Wordpress about the risk of getting sunburn even on a cloudy day, and want to sell relevant products to solve this problem right on this piece of content. That's when the Buy Button comes in; when you implement it on the site when a customer reads the blog post, they can go on and buy your sun cream by hitting on the Buy Button. The entire buying process can be completed without having to leave your blog post.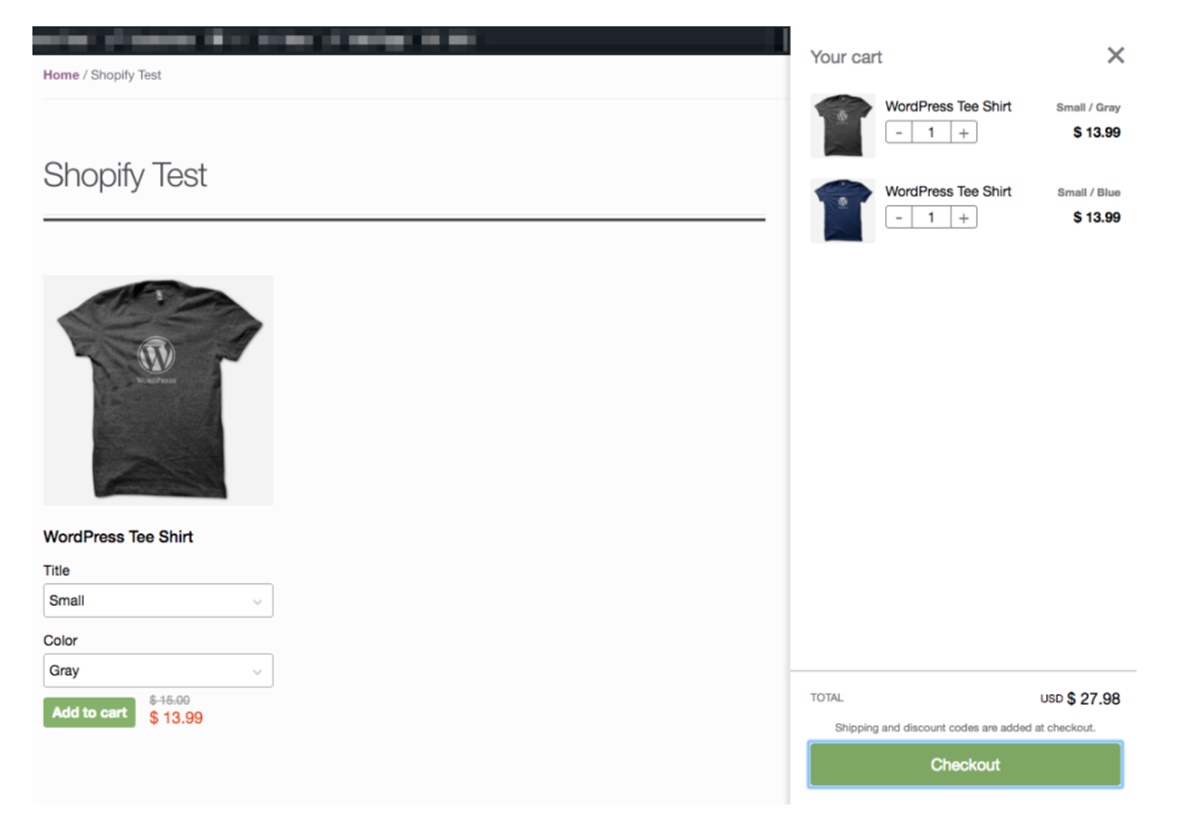 4.3. Support over 100 payment processors worldwide
Paypal, Amazon Pay, and Apple Pay are among the built-in payment services that come with Shopify. You can also pay via credit cards using Shopify Payment, which supports over 100 different payment processors worldwide and can handle multiple currencies.
Check out Shopify Payments here.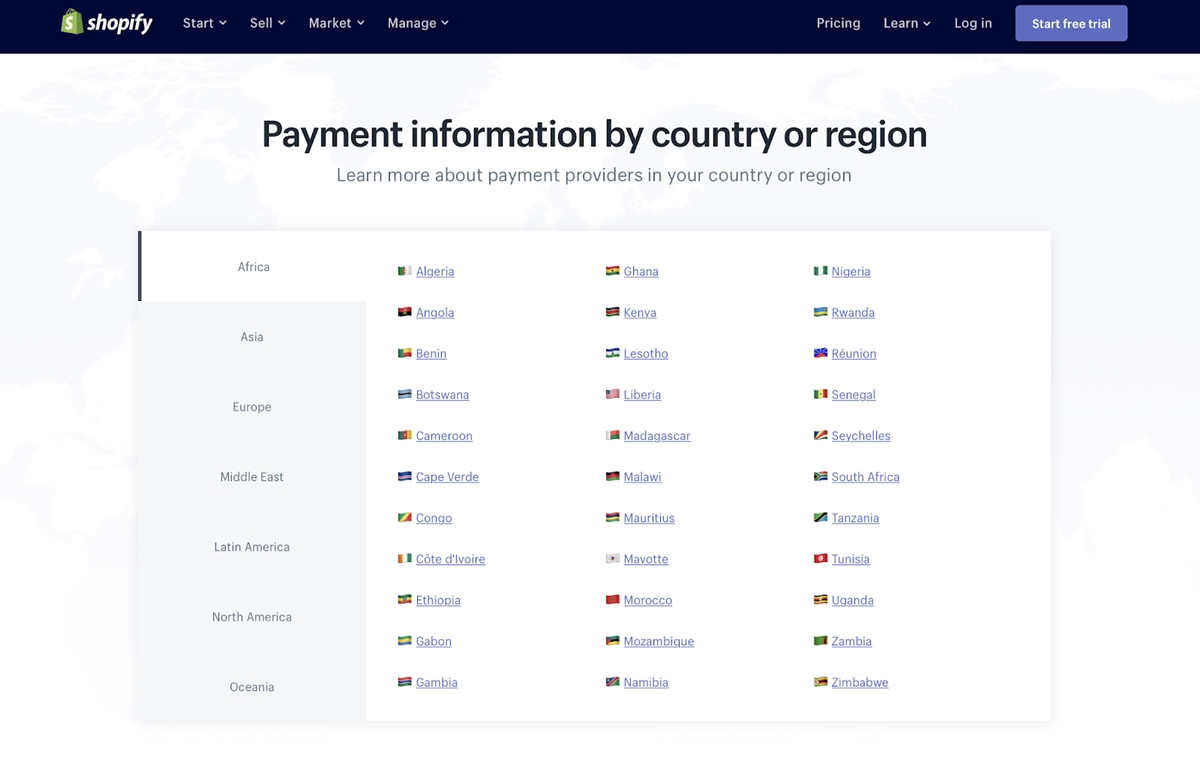 4.4. Excellent site performance
Waiting in lines when shopping is frustrating for all of us. Waiting for a website that loads too slowly frustrates us in the same way. Customers are more likely to leave a website that loads too slowly or keeps them waiting at checkouts.
I'm sure that you don't want to lose any potential customers, which is why having excellent site performance is important for any online store. I created a free Shopify store to test its speed on BitCatcha, and the result is A+. That basically means Shopify loads super fast!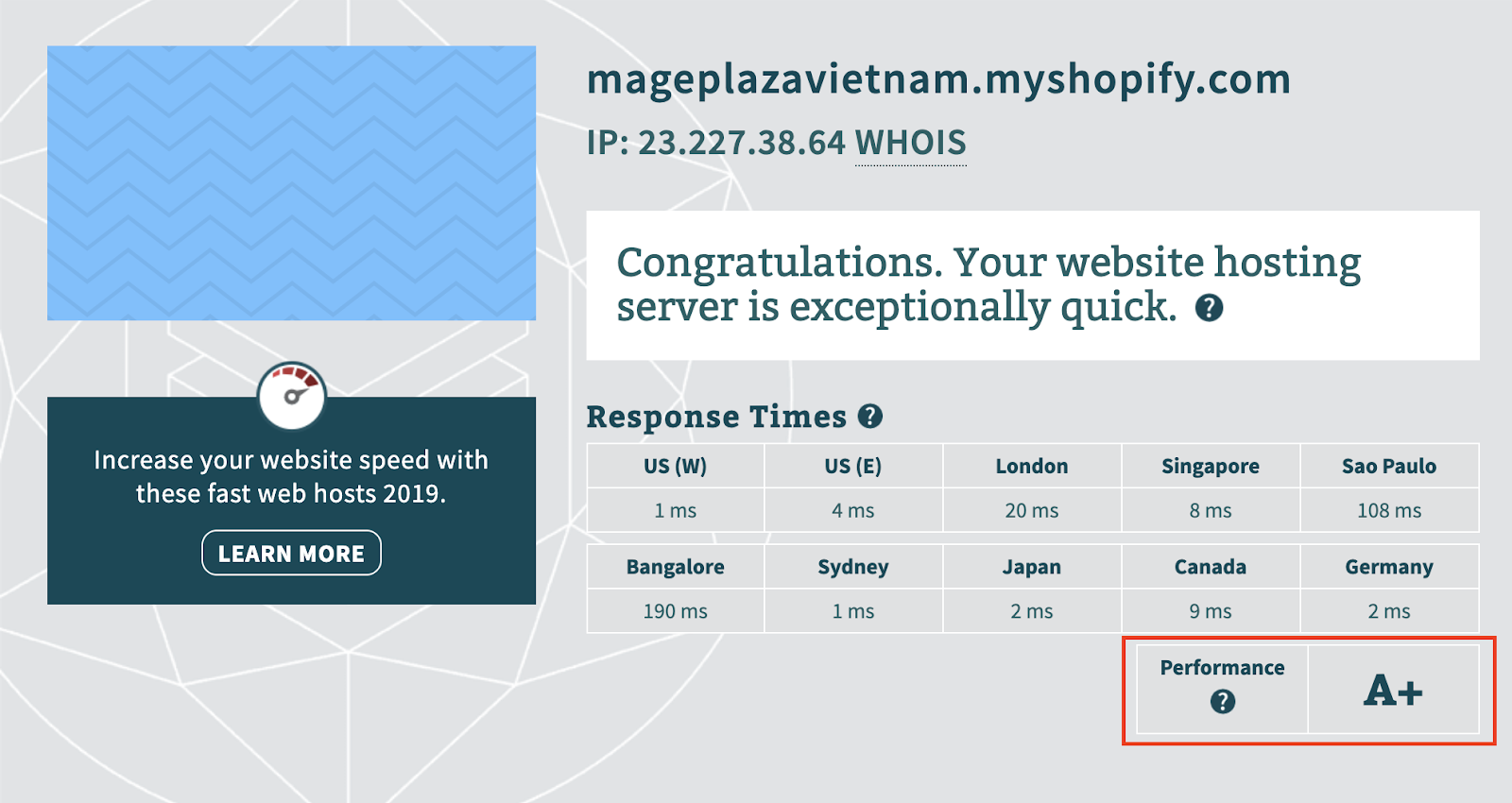 Amazon estimated that just if its website loads one second slower, that could cost them $1.6 billion in sales each year. So, that's one reason you can learn from Amazon and keep your website fast all the time.
4.5. Sell both digital and physical products
You can sell both physical and digital products on Shopify. Selling physical products is a no brainer, but when it comes to digital products, Shopify has apps that allow you to add digital products to your store. You can deliver these digital products through email or as a downloadable via online storage.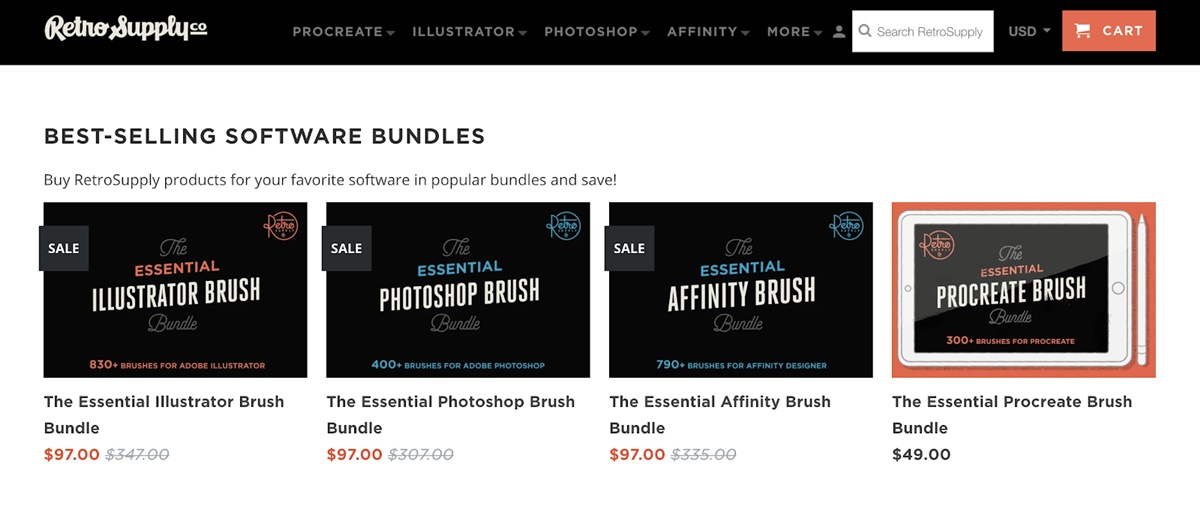 4.6. Connect your store with POS

Are you having a brick-and-mortar store and looking to expand it to digital space? Shopify's POS (Post of Sale) system can handle that. You can use Shopify's POS to integrate your physical shop with your online store. Your data will then be shared between your online store and your physical one. The POS system will enable you to manage your inventory, sales, customer data, etc. from both online and offline on just one single platform.
If you subscribe to Shopify POS, you will receive from Shopify a full POS system alongside its devices including a receipt printer (Star Micronics), a card reader (Shopify's proprietary machine powered by Swipe), APG cash drawers, and a Socket Mobile barcode scanner.
4.7. Huge self-help library
Shopify provides you with a huge library of self-help documentation that you can use to discover everything the platform has to offer. This library is helpful for both beginners and experts as it includes comprehensive and easy-to-follow information such as setup how-tos and definitions for technical terms. You can have access to Shopify's Help Center here.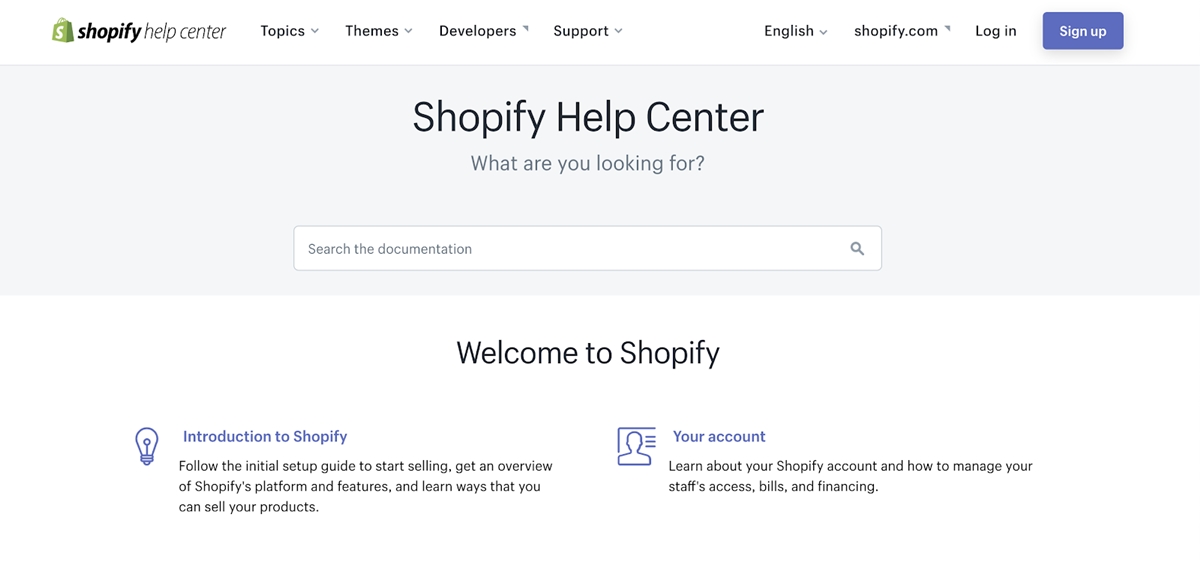 4.8. Rich app store
In addition to all the features that each Shopify plan has to offer as default, you can visit its app market to useful apps (free or paid) to make your store more functional. This considerable app store makes Shopify one of the most resourceful eCommerce platforms these days. You have over 1,200 apps with all sorts of features, ranging from inventory, marketing to customer service, to beef up your store.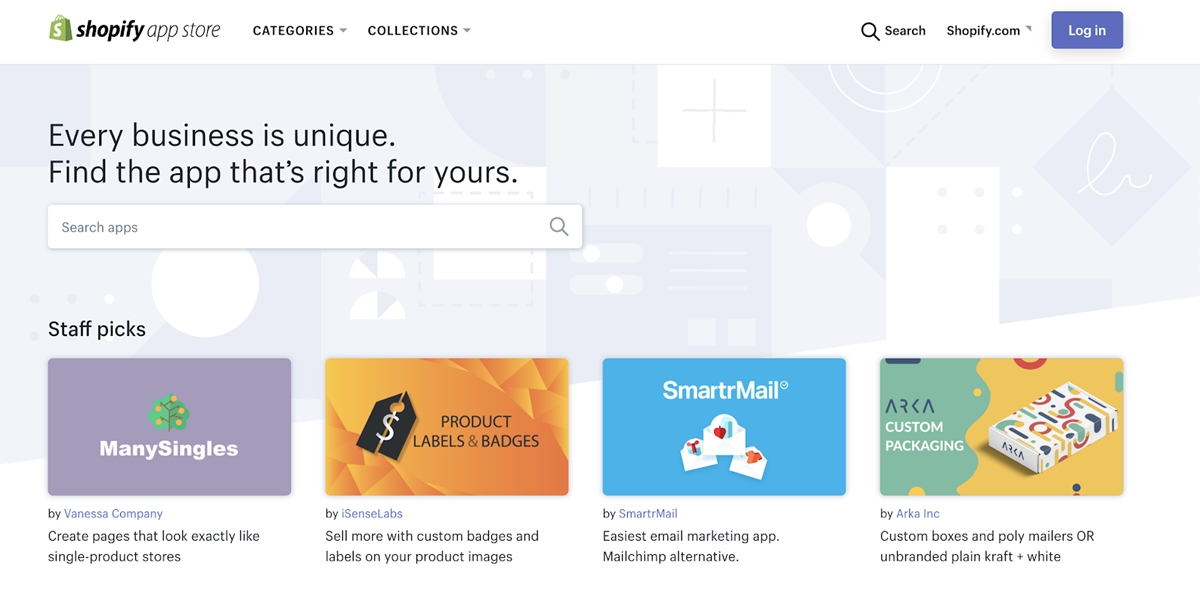 4.9. Boost sales with Shopify Abandonment Cart Recovery:
There will be times when customers had chosen products, but for some reason did not complete their check-out process; maybe they got called away, or they were not ready. Shopify Abandonment Cart Recovery is built to solve that problem; it allows you to follow up with these customers by sending them an email to remind them of their unfinished carts.
This function used to be available for the higher plans only, but Shopify has recently made it available for all plans, which is nice (if you're on 9GAG that'd sound familiar ;). With the contact details provided by customers, the unfinished check-outs will be stored as "abandoned check-out". Not only can you send these abandoned carts reminders, but you can also do that in time intervals, which you can customize in the setting.

4.10. Huge themes store
One truth about the majority of shoppers is that their buying process is heavily influenced by how the online store looks, and whether they have a sense of trust and comfort when they first stumble on your website. How many times have you bounced from a website just because it's just not visually pleasing, so you think you can't trust it? I've done that, too many times that I've lost count.
It does take only those few seconds for a potential customer to decide whether they want to stay and look further around your website or leave for elsewhere with a few clicks. Every day we make this kind of split-second decision. So, you either design a website that can grab visitors' attention and interest so that you can have a chance to sell, or you're going to waste the effort you've taken to bring them to your store (and money too if you run ads).
Shopify can help you with that; Shopify themes are created with trust and credibility in mind. They are designed by professional designers to help keep your visitors interested in your store so that they want to stay just a bit longer to find out if you can be helpful to them.
The collection is enormous, and there are both free and paid themes categorized based on industries; I would recommend you to go for paid because what's good is not free, and your store theme is just immensely important.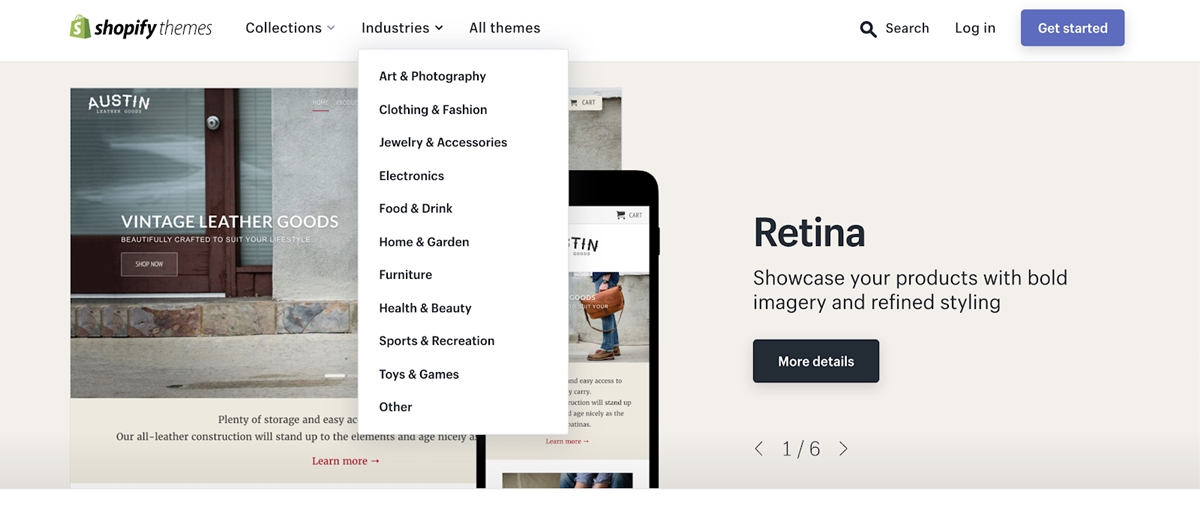 4.11. User-friendly interface
Shopify is just easy to use. Ecommerce builders often find themselves struggling to combine power with the ease of use, but Shopify has nailed this essential area. Shopify has a clean, simple, and clear user interface that makes setting up your store a piece of cake even for total beginners.
Don't get me wrong – this does not mean you will have your site live in five minutes, because the platform ensures a serious amount of power packed into its backend. However, Shopify will help you during the setup process with questions and prompts, and it has managed to make its editor smooth and user-friendly.

5. Cons of Shopify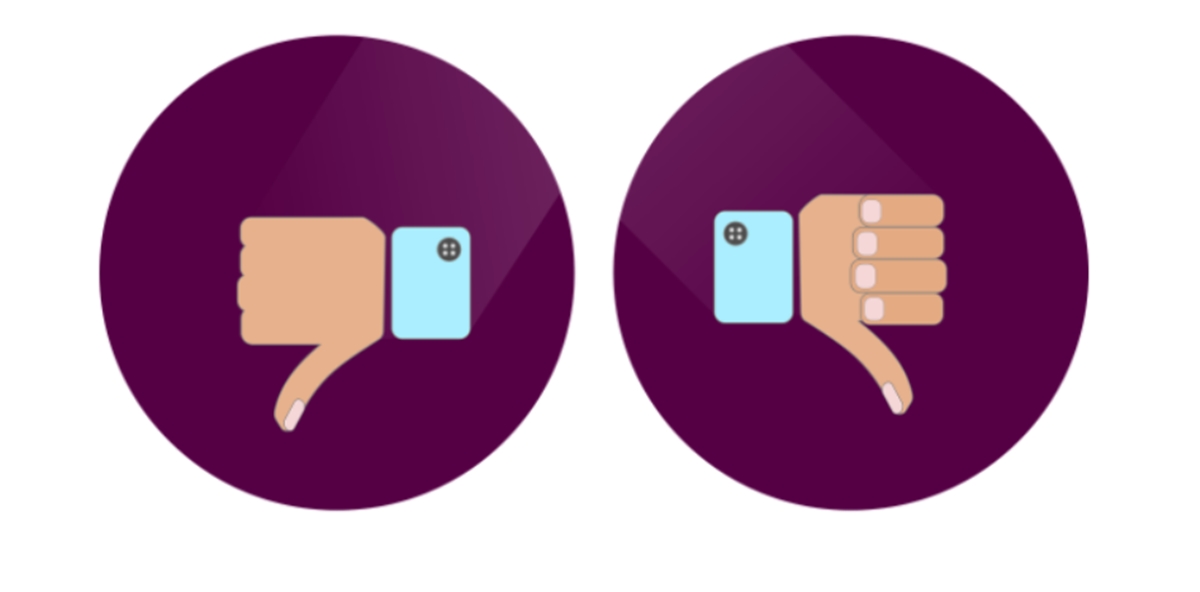 5.1. Its themes coded in Liquid
Shopify builds its platform using "Liquid", which is their self-develop PHP language. All themes in their store are coded in this language. This means it's harder for you to customize themes unless you know how to code in Liquid or are willing to pay for a developer who knows.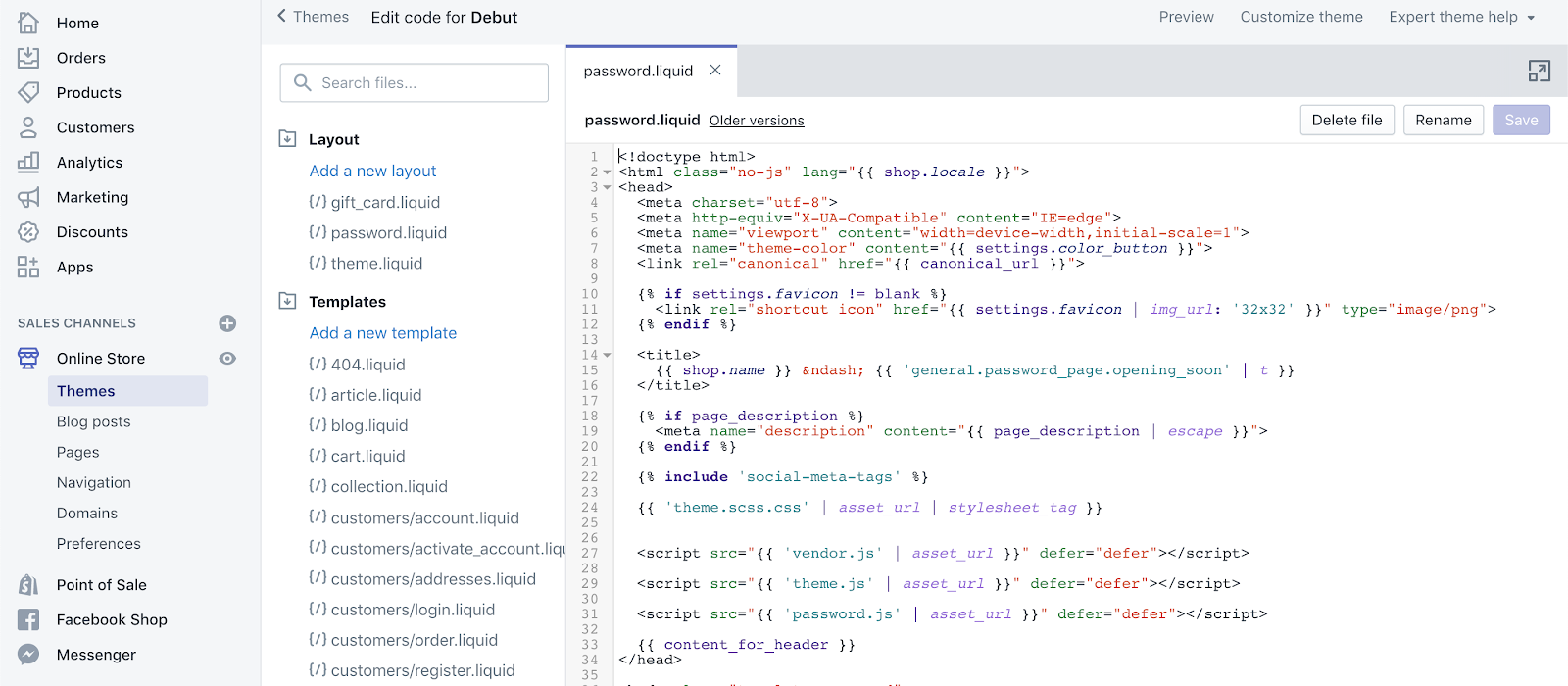 There are reviews on Shopify from developers saying that it's quite easy to learn the language, but if you never code a single line yourself, I'd recommend you not to mess around with the code. It'll cost much more to fix. Alternatively, you can contact the developer of the chosen theme to get support from them instead of doing any coding yourself.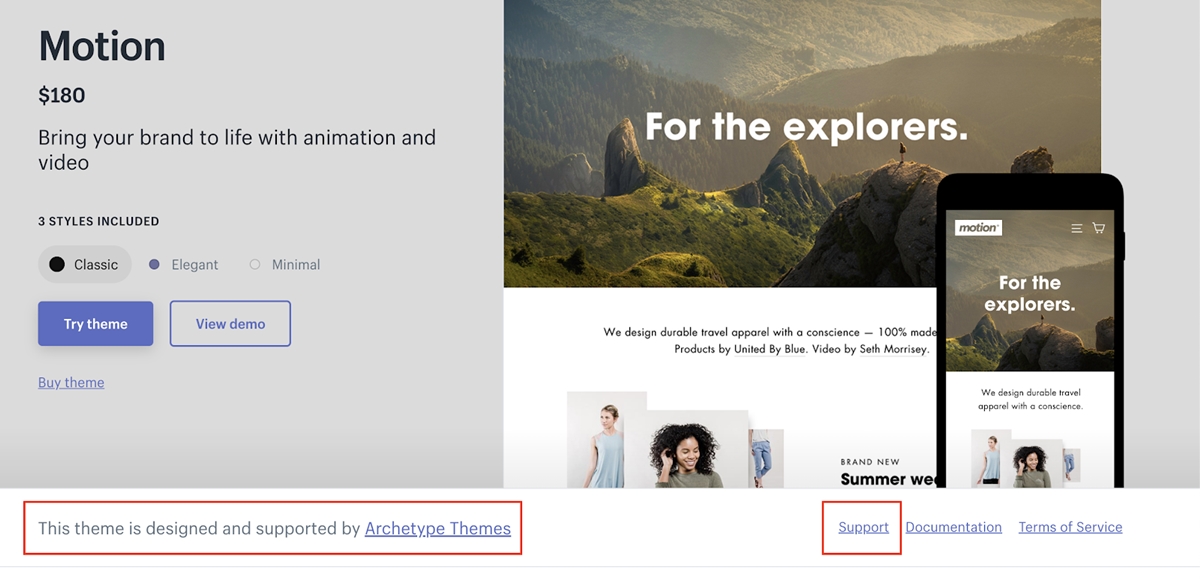 5.2. Advanced features cost a lot more
The Shopify Basic plan only provides you with the most basic features that you'll need to run an online store. This plan is probably for those who want to try out their ideas first before pouring their money into the business. Advanced functions such as fraud analysis, reports, gift cards, or real-time shipping rates are available only for more expensive plans.
5.3. Lots of apps are useful but pricey
The Shopify app market is huge, and you can get a lot of useful add-ons for your store there, but lots of them are not free and can even be quite expensive. For instance, it costs $9.99/month to get the Exit Offers app, $29.99/month to get Intuit QuickBooks, and if you need the RetargetApp, that's another $19/month. With these apps, will you have great features surely, but using many of them will soar up your overall costs very quickly. That being said, if you find out apps that can help you save headaches or simplify your workflow, it might be worth it to pay for them. The punchline is apps are great, but you should pick them carefully and only go for ones that you cannot live without.
6. Shopify's Rating Details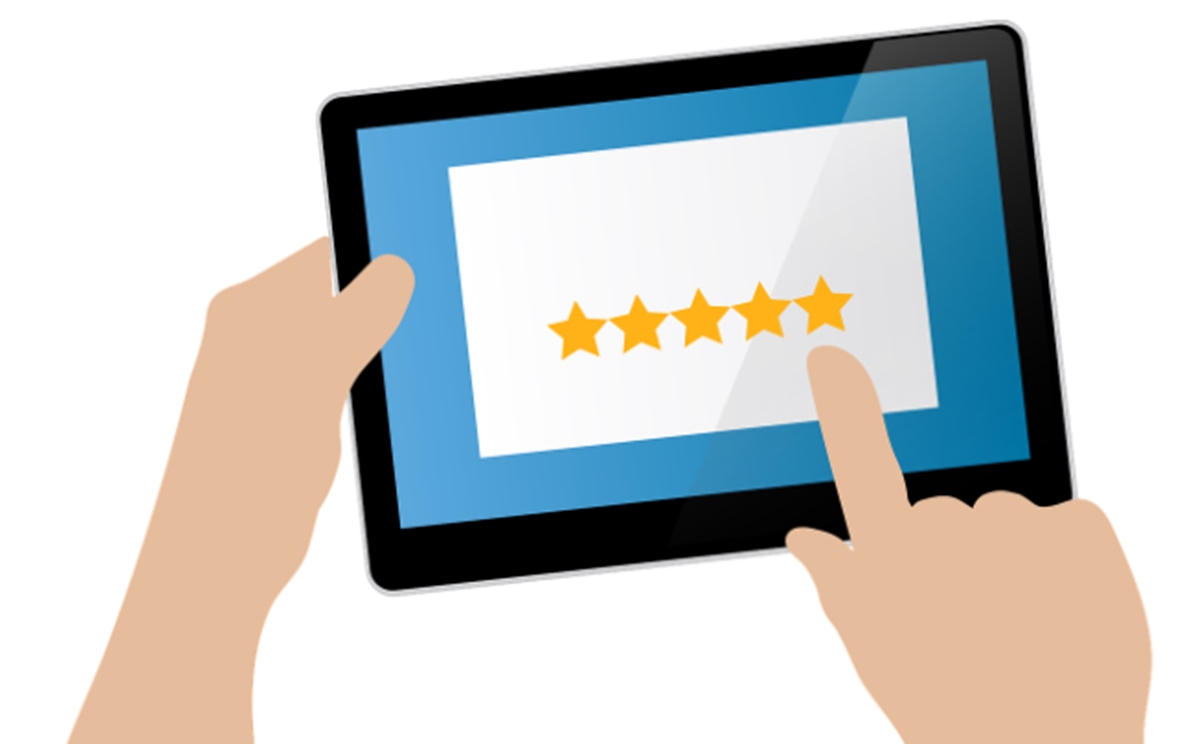 CRITERITION
RATING
COMMENTS
Ease of Use
4.5
Although Shopify offers a huge number of features, they are all logically structured. Setting up a Shopify store is not too complicated even for beginners.
Choice and flexibility of themes
5
Shopify has a huge store of themes designed by professional designers. There should be at least one theme that is suitable for you no matter what industry you're from.
SEO
4.5
Shopify has most of the SEO features that online stores need. A drawback is that some URLs get extra terms added (for example, /products/ or /collections/) and this is fixed.
Basic Functions
Product Presentation
5
Zooming, video, picture gallery - they are all supported
Product Variants
4.5
First you need to define the options that you offer (e.g, size, material, color), then you add the variants (e.g, red, blue, yellow). With these Shopify then generate all possible combinations which can get to 100 maximum. If you need more you can head to its app store.
Cart Function
Yes
The Abandoned Cart Recovery feature that allows you to remind unfinished checkouts is supported for all plans.
User ratings
Yes
Buyers can leave feedback for the product they bought
Article Numbers
Yes
You can add SKU (Stock Keeping Unit) numbers to every product.
Checkout, payment and shipping
Payment options
5
More than 100 payment processors supported for you to pay by credit card. Shopify Payment Gateway introduced by the platform will be free of the Shopify transaction fee for all plans.
Sales of digital goods
Yes
You can limit the number of downloads and the time of availability. Shipping is handled by email.
SSL encryption
Yes
Customer data and transactions information are encrypted via SSL (https).
Customer Log-in Area
Yes
Customers can check out with or without an account. They can check out with their account or with a guest account
Coupon Codes
Yes
You can set a maximum number of coupons and expiry date. Types of coupons can be percentage, free shipping, buy one get one, etc.
Dropshipping
Yes
Shopify's app Oberlo makes it easier for you to do dropshipping. The basic version is free and allows you to import directly from AliExpress and a handful of other suppliers.
TAX Settings
5
US tax rates can be pulled automatically. Tax rates for foreign countries can be set too.
Backend
Article Management
5
All items you have in stock are tracked. The POS system will help you manage inventory both online and offline.
Confirmation emails customizable
5
You can edit every email notification the way you want them to be.
Importing product data
Yes
If you are previously on Magento, Ebay, Wordpress or CSV, you can import data from these platforms for Shopify easily.
Ecommerce Analysis
Yes
Product reports, order reports and more are available but only for the Shopify plan and higher. With all plans you can integrate Google Analytics.
Exporting order data
Yes
You can export your order data in a CSV file. You can also directly integrate accounting tools like QuickBooks.
TOTAL SCORE
4.7/5
7. When you should and should not use Shopify?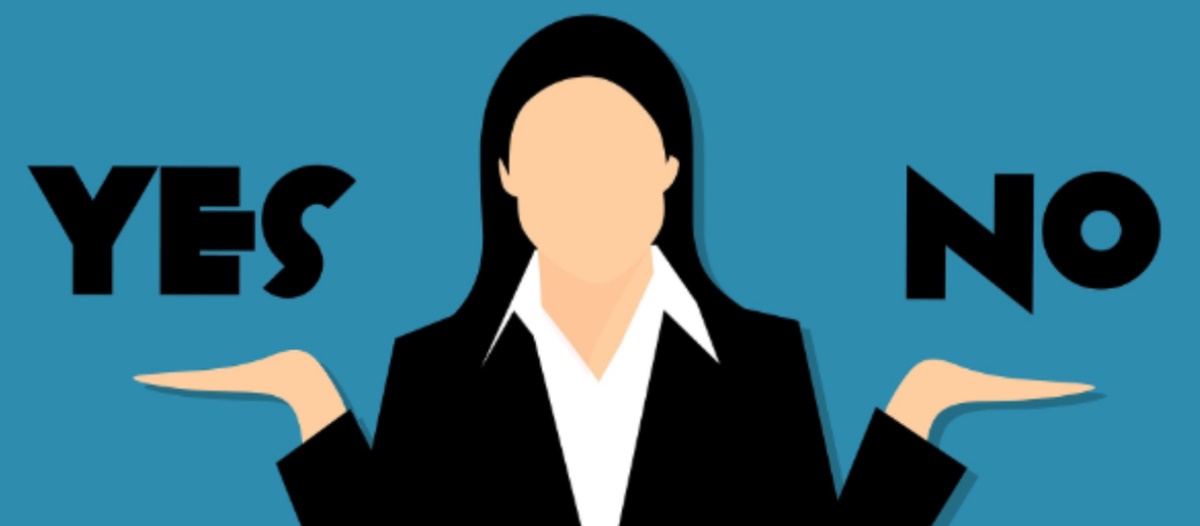 7.1. When you should use Shopify?
You want to sell physical or digital products
You require customer logins
You want to book deliveries without having to work with a third-party carrier
You want to seamlessly sell on multiple channels
You don't know or want to get involved in programming
You need a store with lots of functionality
You need a reliable Ecommerce host
7.2. When you should not use Shopify?
If you just want a blog, not a selling channel
If you want more features at the entry-level plan (then you should go for Bigcommerce).
Final words:
I hope this review has given you a comprehensive overview of what Shopify has to offer you. Shopify is an amazing choice for both beginners and professionals. It makes selling online much for accessible for those who are not familiar with programming and provide you with a lot of tools to make this as easy as possible. It is not the cheapest solution but their support and ecosystem will take a lot of headaches out of running an online store.