Shopify is a SaaS platform (Software as a Service) that enables you to build your own online store. It operates in the digital space so as long as you have access to the Internet, you can run your store powered by the platform from anywhere; you don't need to install any software to use Shopify. You don't have to worry about hosting either because Shopify is a hosted solution.
Shopify is one of the most popular Ecommerce platforms by far. While using it can be easy and intuitive, a common question that constantly arises for fresh users is which Shopify pricing plan suits them best.
The platform offers five pricing plans for anyone to choose from based on their needs; they are Shopify Lite, Basic Shopify, Shopify, Advanced Shopify and Shopify Plus. Each plan offers different sets of features and costs differently. To know which one to choose, you need to understand their features first.
Here is our breakdown of what features each of the pricing plans has to offer, how much they cost and which one suits whom. Hope these details could help you know how to choose the perfect plan for your Shopify store.
Shopify pricing plan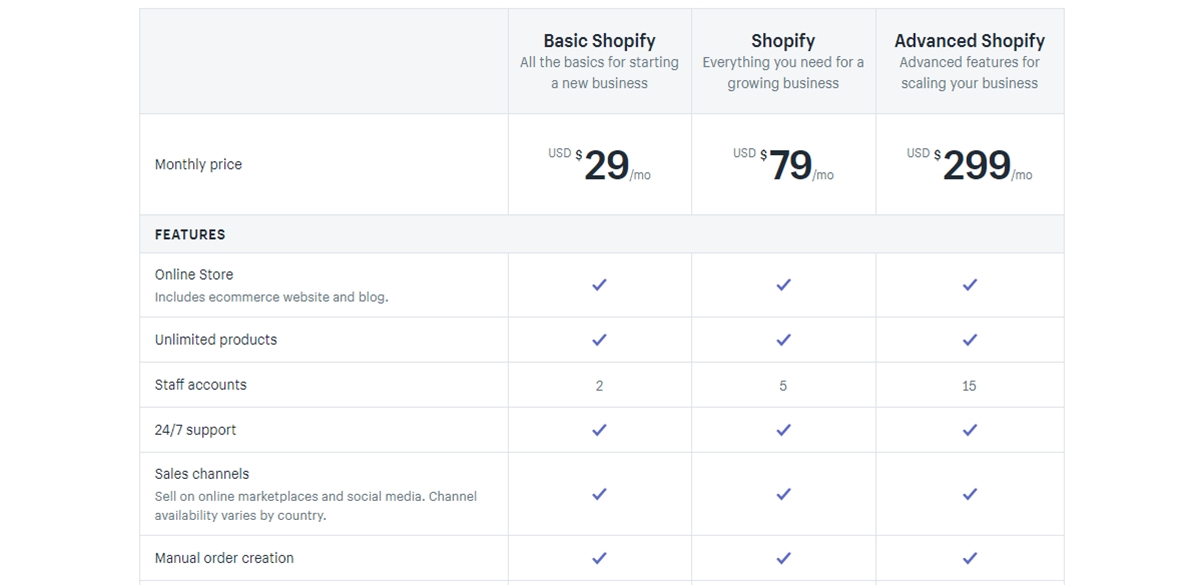 Here are the five pricing plans that Shopify offers:
Shopify Lite - $9/month
Basic Shopify - $29/month
Shopify - $79/month
Advanced Shopify- $299 per month
Shopify Plus - starting at $2000/month and negotiable.
This is how much you need to pay for each plan if you pay on a monthly basis. However, if you have the budget to pay upfront, paying annually or biennially will give you a 10% or 20% off, respectively.
Now let's jump into the features of each of these plans.
Shopify offers five pricing plans:
1. Shopify Lite Plan:

Shopify Lite is the symbol of one of the most affordable ways to sell products online (at only $9/month). However, this plan does not give you a fully-functional store, but only allows you to -
Showcase your products on an existing website (For example, if you have a Wordpress-based blog and want to monetize it, you can opt in Shopify Lite and show the products you're advertising on your website).
Sell on Facebook (you only sell on Facebook).
Manage the selling of your products in physical locations (this means Shopify will provide you with a backend system that helps you manage inventory and sales).
So, basically, with Shopify Lite, you won't have a Shopify-based website.
1.1. Showing your products on another website with Shopify Button:
Shopify Lite will provide you with a buy button. This button is a snippet of code that you can add to your website that then displays your product details (photo, price, description, etc.) and an option to purchase that product.
This plan is commonly used by bloggers with a Wordpress-based website who want to add simple E-commerce functionality to monetize their blog. For example, provided that you have a blog writing about furniture and home architecture as a whole, now you want to partner with Amazon as an affiliate. Without this button, every time your readers click on a link, they will be directed to Amazon, but with this button, they can buy directly on your website without having to go to Amazon.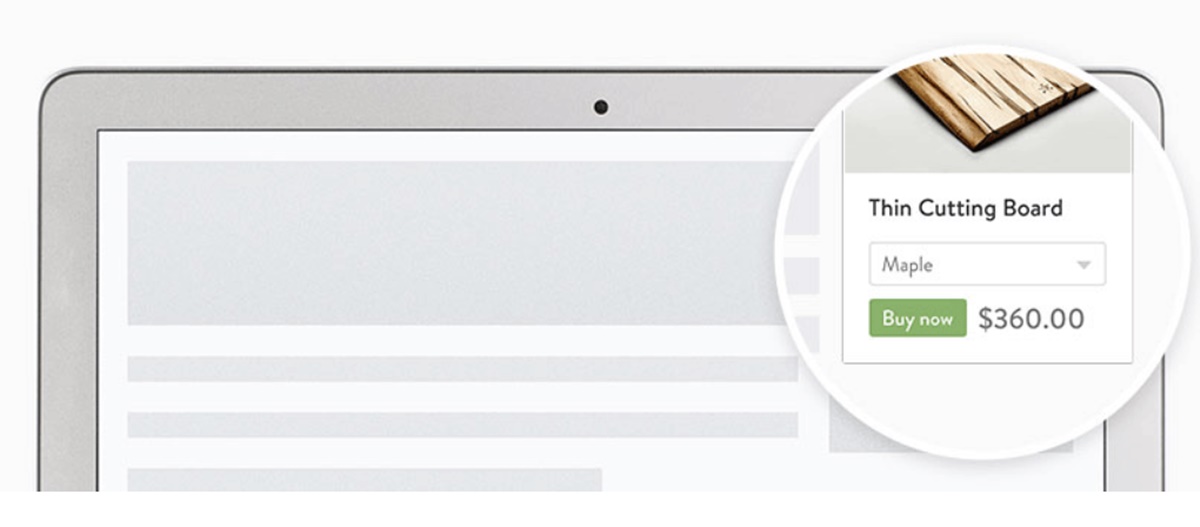 1.2. Selling on Facebook:

If you only sell on Facebook and don't bother having a website, Shopify Lite might be a good option. It will help you upload products and manage your Facebook store within a single dashboard.
One big downside of Shopify Lite is customers can only buy one item at a time, which will frustrate most businesses. For example, provided that you're selling planters on Facebook, with every transaction your customers can only buy one planter; if they want to buy two of them, they will have to do two separate transactions.
For this reason, Shopify Lite seems to be suitable only for merchants selling products that are likely to be bought once, for example, artists selling their paintings.
Another downside is that you can't sell digital goods on Facebook with Shopify.
So if these limitations do not dampen the sales of your product on Facebook, this plan can suit you.
Related Posts:
1.3. Integrating with a physical store: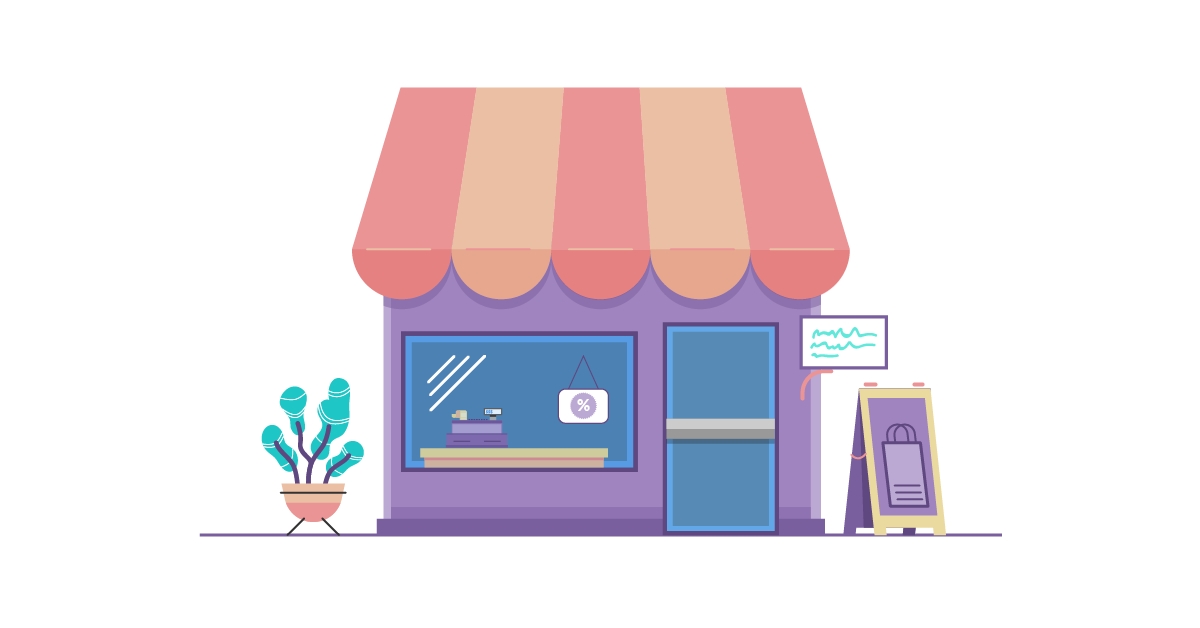 If you want to sell at a physical location (a brick-and-mortar store, an event, a marketplace, etc.) and need a solution for processing payments and managing inventory, Shopify Lite is a good option.
Every time a sale is made, Shopify will update your inventory accordingly. That will help you keep a good record of your inventory and prevent being out of stock. This will help you get rid of manually updating your Excel worksheet and lots of paper. All sales and inventory are kept in one place will make your bookkeeping easier too.
With this plan, your customers won't have to pay cash if they don't keep it with them as the Shopify app allows you to accept several payment methods via your smartphone.
1.4. Transaction fees and credit cards fee: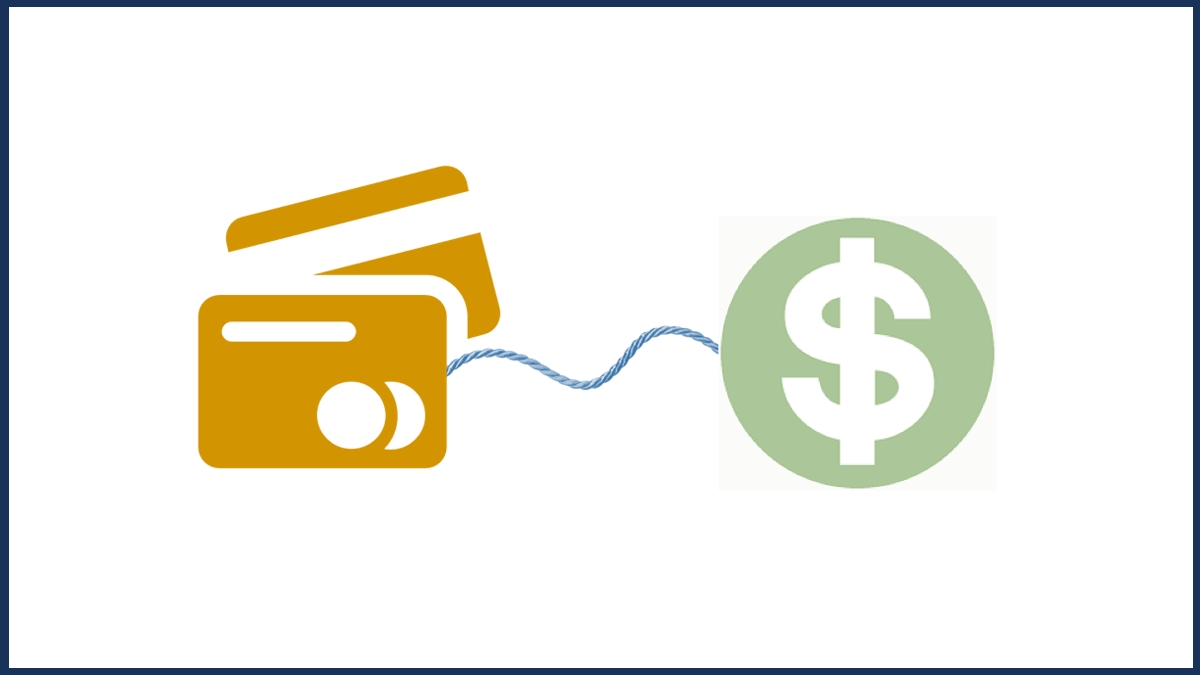 All Shopify plans come with different levels of transaction fees and credit card fees. Transaction fees are charged by Shopify and credit card fees are taken by your payment gateway provider (such as Paypal, Payoneer).
Shopify has its own payment gateway, which is Shopify Payments, you can read a comprehensive review of Shopify Payment here. If you use this payment option, transaction fees will be waived and you will only have to pay for the credit card fees set by Shopify Payments.
If you process your transaction through a third-party payment gateway, say Paypal, you can expect to pay Shopify a 2% transaction fee for each sale, plus whatever Paypal charges you for every transaction as credit card fees. Here's the formula -
Total fee for a sale = [Shopify transaction fee (2%) + credit card fee by Paypal (x%)] * your sales
Let me give you an example for the USA market. If you're on Shopify Lite and using Shopify Payments -
Total fee for a sale = [Shopify transaction fee ($0) + Shopify's credit card fee (2.9% + 30 cents) ] * your sales.
Total fee for a sale = [Shopify transaction fee ($0) + Shopify's credit card fee (2.7% + 30 cents) ] * your sales.
Shopify's credit card fees vary based on your country. The credit card fee in the above example is for the US. The UK credit card rates for Shopify Lite, for example, is cheaper at 2.2% for online sales and 1.7% for offline sales.
1.5. Abandoned cart recovery:
Abandoned cart recovery used to be offered for the Shopify plan and higher only but recently offered for every plan (Lite included).
What this feature can do is
Enables you to identify customers who have added products to their cart, but does not finish the checkout

Then send those customers a reminder to finish their checkouts.
There are two ways to implement Abandoned cart saver: manually and automatically. If you want to do this manually, you will have to send the reminder to the unfinished checkout yourself. On the other hand, you can set this up so that it will send an email to every customer when they abandon their cart.
This feature is very popular among Ecommerce business because it helps increase revenue significantly with little effort (which is just a few minutes to set up the automated reminder). Shopify provides this Abandoned cart recovery at a relatively lower price point than its competition. For example, if you want this function from Bigcommerce, you'll have to be on its $79.95 plan. It's the $46 plan for Squarespace and the $79 plan for Volusion.
1.6. Dropshipping:
If you want to do dropshipping with Shopify, you have to install a Dropshipping app. Shopify has its own app for this business activity, which is Oberlo.
Shopify Lite does not provide you with a standalone website so, if you're on this plan, the only way to dropship is to have an existing website because the products you're selling will need to be displayed and browsable.
So if you want to dropship and don't have another fully functional website, it's better to consider the other plans of Shopify.
1.7. Support:
You will still get 24/7 support with Shopify Lite, but support is limited to email and live chat only; phone support is not available.
1.8. Who suits Shopify Lite?
Shopify Lite is suitable for merchants who -
Want to integrate E-commerce/Dropshipping functionality to their existing website.
Want to sell physical goods on Facebook
Need to manage inventory and process payments at a physical location.
Want affordable access to abandoned cart saver
Are okay with having access to only email and live chat support.
Read more:
2. Basic Shopify Plan: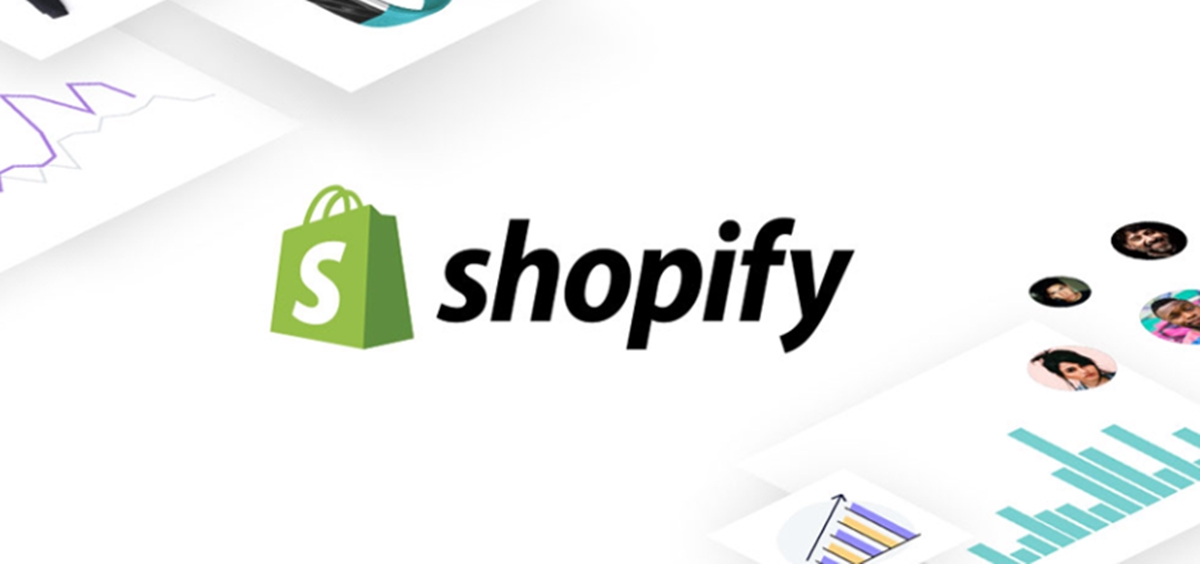 At $29 a month, you can have access to the cheapest Shopify plan which allows you to have a fully-functional, standalone website.
This pricing plan offers you the following core features:
You will have a fully functional website
You can sell an unlimited number of products
You will have unlimited file storage.
You will have 2 staff accounts, which means 2 separate logins
You can access support (phone, email, live chat, twitter) 24/7
You can create order manually (this is for sales you made offline and want to update to the system)
You can create discount codes.
You can create discounts on shipping rates (when you're concerned that too high shipping rates will discourage buyers)
You will be provided with free SSL certificate.
You will have access to abandoned cart recovery.
You can create a blog section on your website, which is extremely important for the marketing strategy of almost any online store.
You can have access to POS features to sell at offline locations.
2.1. Shopify Basic vs. Shopify Lite:
Of course, Shopify Basic has everything that Shopify Lite does. On top of that, the biggest difference between Shopify Basic and Shopify Lite is Shopify Basic provides you with a standalone website when Shopify Lite does not. This comes with blogging functionality which will enable you to generate traffic via inbound marketing.
With Shopify Basic, you can also use POS hardware (barcode scanners, cash registers, receipt printers, etc.) while you don't have this access with Shopify Lite.
Support-wise, you can have full access to all of the methods that Shopify provides, which is phone, email, live chat and twitter (Shopify Lite does not provide access to phone support).
Let's dive deeper into these differences.
2.2. Templates:
You will need to use a theme to make your website navigable. Shopify has a huge theme store offering both free and paid templates for you to choose.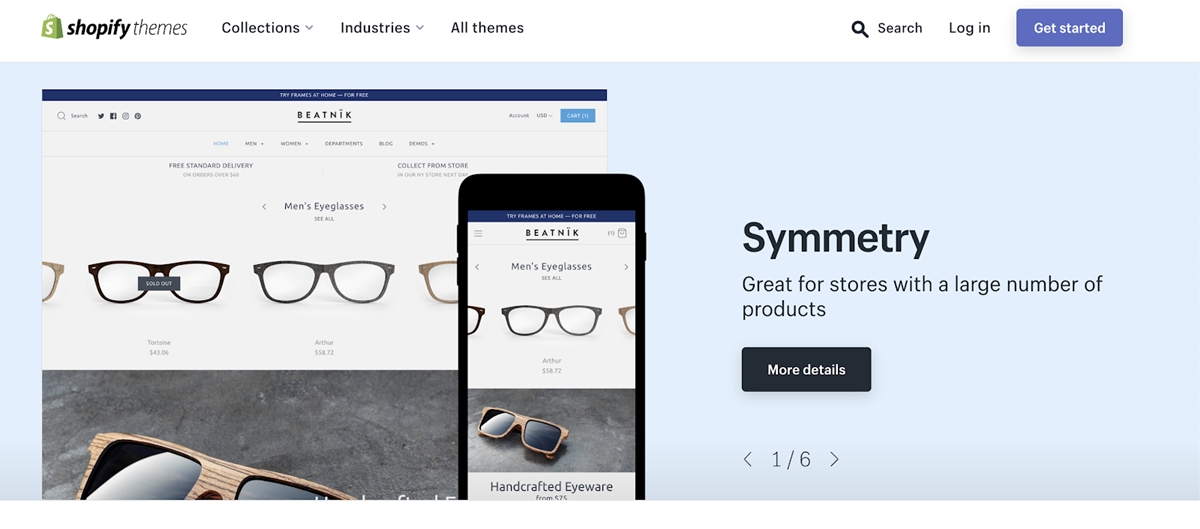 There is a wide range of themes across industries for you to choose, so whatever you're selling, Shopify will have a suitable theme for you.
Free themes are perfectly usable and if you know how to code in CSS and HTML, you can tweak these free themes quite extensively.
Paid themes are designed by skilled designers so they are more attractive and professional; if you are not familiar with CSS and HTML, I'd recommend you to go for a paid theme; the cost is between $140 and $180.
You will find that Shopify's theme store is easy to navigate because it has lots of filters (paid/free, layout style, visual effects, etc.) allowing you to locate themes based on your industry and other preferences.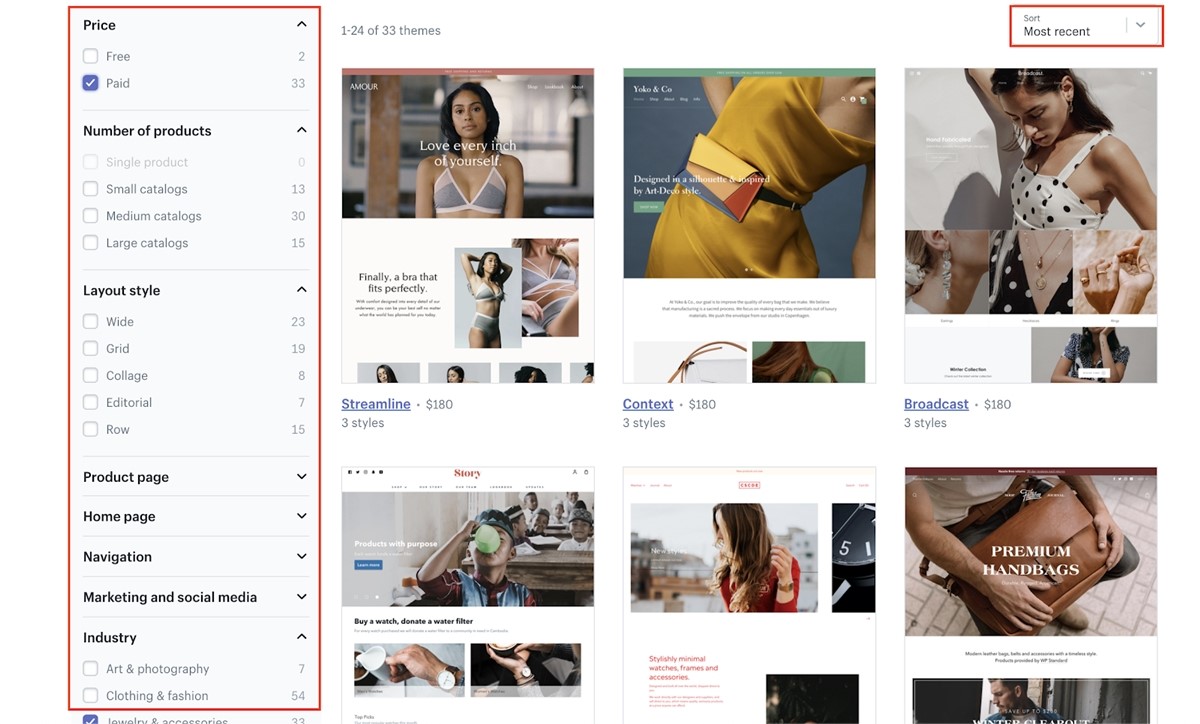 One thing worth noting that is if you need support to make changes to these themes, you will need to contact the theme developers (they are Shopify's third-party partners). You can do that by clicking on a theme and click on Support.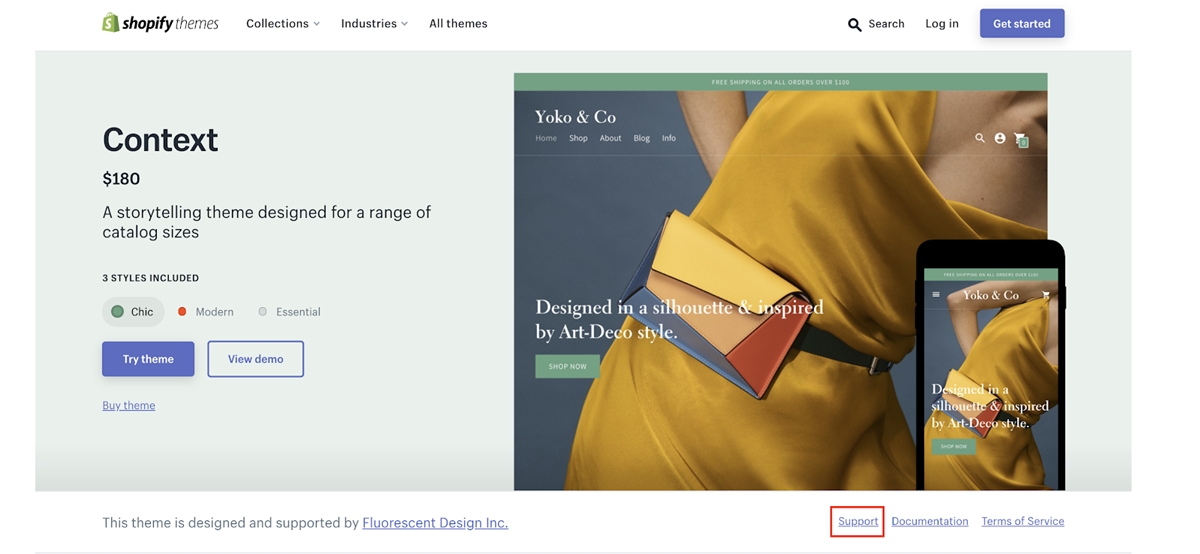 2.3. Blogging:
Blogging is one of the most essential aspects of an Ecommerce store if you are serious about selling products on the digital space. This is because it is the core of any effective inbound marketing strategy that can drive organic low-cost traffic to your website.
With Basic Shopify, you will have access to this section which you can use to publish relevant content to your business area. For example, if you're selling accessories, you can write articles about headphone reviews, the hottest news from the technology world for your customers to consume. Blogging is the tool that you can use to establish yourself as the so-called 'industry expert' often referred to by marketing gurus.
For sure the Shopify blogging section won't be able to compete with Wordpress functionality-wise as it does not have content versioning and its post categorization options are quite limited. However, if content is just a part of your entire business strategy, you will already be able to craft a decent inbound marketing campaign with the blogging functionality Shopify has to offer should be sufficient and well-written insights-rich content.
Further Reading: The Secrets of Profitable E-commerce Content Marketing
2.4 Point of Sales:
What Shopify Basic offers for Point of Sales is just slightly better than Lite Shopify does; you're limited to selling at three locations with the Lite plan while with the Basic you have 4.
2.5. Transaction fees and credit cards fees:
Transactions fees and credit cards fees of Basic Shopify are the same as that of Shopify Lite. Shopify payments come with free transaction fees, otherwise, you'll have to pay a 2.0% transaction fee per sale if you're processing with a third-party payment gateway.
Credit cards fees are 2.9% + 30 cents for online purchases and %2.7 + 0 cents for offline purchases. These rates are applied to the US, if you are in a different territory you may be offered cheaper rates.
2.6. Who Basic Shopify is for?
Basic Shopify is for merchants who -
Have a limited budget but still need a standalone website to sell.
Don't need advanced POS features.
Don't need advanced report functionality
Implement blogging for their inbound marketing strategy.
3. Medium Shopify Plan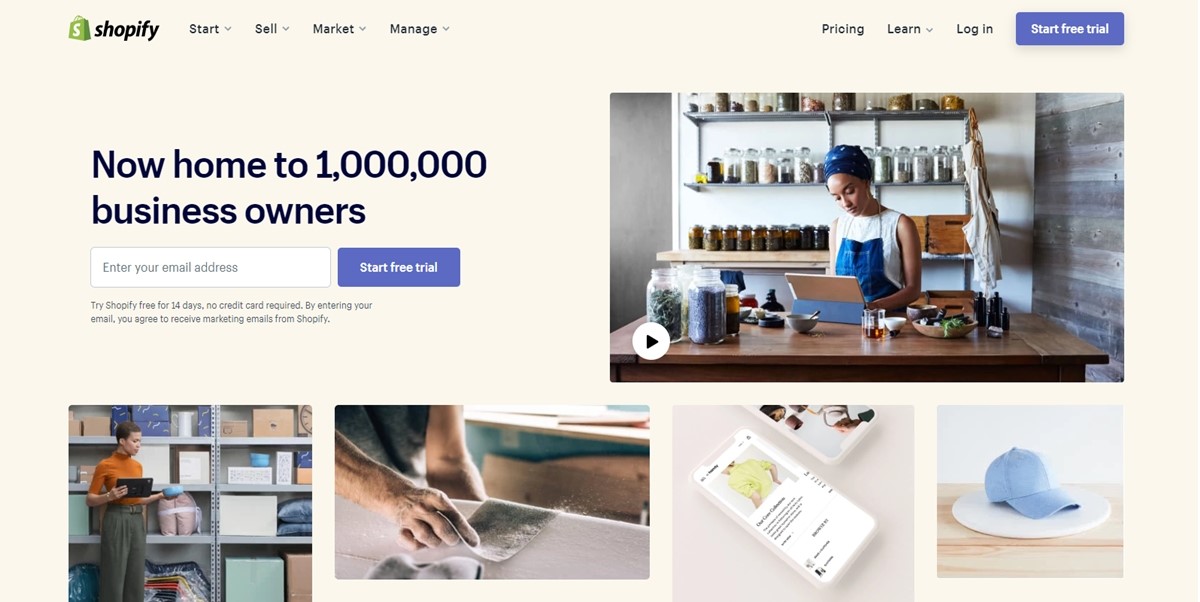 Shopify is the next plan after Shopify Basic; this one is probably the most popular plan of Shopify, so it's named Shopify too. You need to pay $79 to sign up for this plan. Again, Shopify of course has anything that Shopify Basic offers, but here are the key additions:
Gift cards
Advanced reporting functionality
Extensive POS features
Lower transaction and credit card fees
Let's jump into each of these features.
3.1. Gift cards:
A gift card is a physical or digital card that you sell or issue for free to your customers as a reward. Your customers then can use this card as payment for future orders from your online stores. If you sell gift cards, your customers might buy them and give to someone else as a gift. When your customers check out with a gift card, they will just need to enter the gift card codes that they have received from you to redeem their order's value.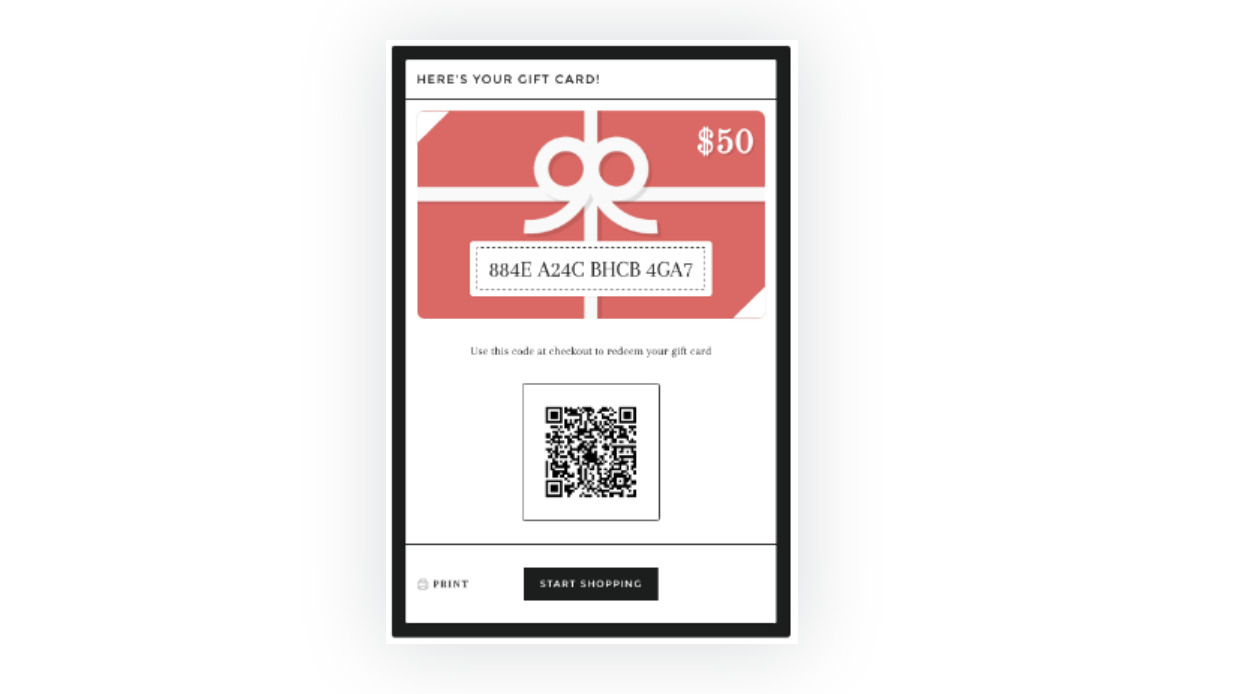 Gift cards are popular among stores with a relatively high level of brand awareness; those that have the budget to offer gift cards as an incentive for loyalty or those that people want to buy gift cards from. While this functionality is not really important for brand-new stores, it is certainly a good feature to have for established businesses.
3.2. Advanced reporting functionality:
In-depth reports are probably the biggest limitation with Basic Shopify and can be one of the biggest reasons why one might want to jump to Shopify. Shopify gives you access to a much wider range of detailed summaries consisting of -
Sales report
Retail sales reports
Marketing reports
Customers reports
Apart from these reports, you should add Google Analytics to your website as well, you will get a lot of additional insights from it.
3.3. Point of Sales functionality

You can use the Shopify POS app to sell with all Shopify plans, but if you want to have access to the full range of Shopify POS functionality, you'll need to sign up for the Shopify or higher plan.
The Shopify plan enables you to -
Sell at 5 physical locations
Assign shifts
Use the full set of POS hardware (receipt printers, barcode scanners, etc)
Create staff PINs (an unlimited number), which are for your staff members to log in to Shopify POS
Use third-party POS apps
The biggest difference between the Shopify plan and its cheaper counterparts is that it enables you to assign shifts to your staff members, sell in one more location and use POS hardware.
3.4. Lower transactions and credit card fees:
The Shopify plan offers lower transaction fees than the Lite and Basic plans. This means if you have a large number of transactions, money saved from these lower fees will make up for the higher price of the plan.
Again, if you use Shopify payments, you don't have to pay transaction fees. Credit cards fees will then be 2.6% + 30 cents for online sales and 2.5% + 0 cents for offline transactions (This is US rates).
If you use a third-party payment gateway, the transaction fee will be 1.0%, plus whatever the payment gateway charges you.
3.5. Who suits Shopify?
The Shopify plan suits merchants who -
Have or expect to have a large volume of online sales
Need advanced reports
Need the POS hardware to sell at physical locations
Need to offer gift cards as their business strategy
4. Advanced Shopify Plan

This plan will give you two additional features that are not offered by the plans discussed above, which are advanced report building and real-time shipping rates. You will get lower transactions and credit cards fees from this plan.
4.1. Advanced report building:
The Shopify plan only gives you access to its pre-built reports, but with Advanced Shopify, you can be more flexible and create your own custom reports which you can then save and refer to in the future.
This plan allows you to manipulate your data in a lot of ways; some of them are selecting metrics and applying filters to your data to get a custom view of your business activities.
These functions are most useful for merchants who have a large volume of sales and want to dive deep down into their sales data to get insights that allow them to improve their sales processes and operations. That's really what advanced custom reports are for.
4.2. Real-time shipping rates:
If you don't want to partner with a third-party shipping carrier in a separate process and want to book shipments in your Shopify dashboard, the Shopify Advanced or higher plan is what you have to sign up for.
This plan allows you to book a shipment within your dashboard and shipping costs are calculated automatically by a carrier at the exact time an order is placed.
Those this calculated price is fixed, you can still mark it up by adding a handling fee or down by adding a discount (maybe to prevent high shipping rates from discouraging customers).
4.3. Transaction fees and credit cards fees:
The Shopify Advanced and its cheaper counterparts are all aimed at small to small and medium-sized enterprises. And out of all these four plans, Advanced Shopify offers the lowest transaction and credit card fees.
If you use Shopify Payments, you are free of transaction fees as with the other plans. Credit card fee then is %2.4 + 30 cents for online sales and 2.4% + 0 cent for offline transactions. Again, this should be ideal for businesses who have a large volume of sales only, because only then money saved from transaction and credit card fees can offset the high price of the plan.
If you use a third-party payment gateway, transactions fee is 0.5%, plus the amount the payment gateway charges you.
4.4. Who suits Advanced Shopify?
The Advanced Shopify plan is suitable for businesses who -
Have or expect a very high volume of online sales.
Need reports-building features
Want to book shipments in the Shopify platform
5. Shopify Plus Plan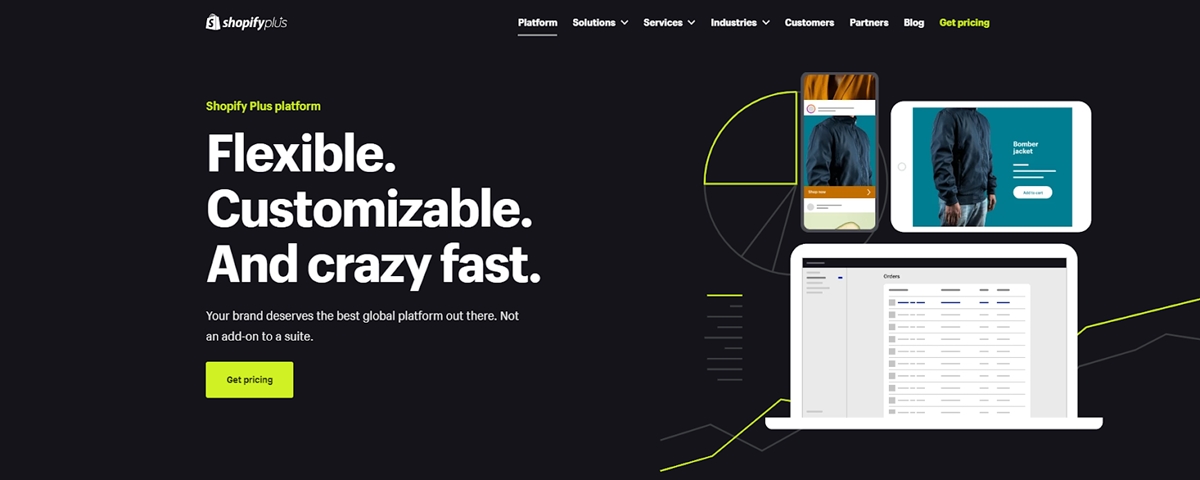 5.1. What is Shopify Plus about?
Shopify Plus is the most expensive plan offered by Shopify and it comes with the largest set of features. However, this plan is not aimed at SMEs but big enterprises.
Shopify Plus offers all the features that Advanced Shopify does and some advanced features regarding security, fulfilment and APIs.
The most important feature of Shopify plus is Shopify Flow. This is a workflow builder that allows you to automate lots of repetitive tasks when you're operating your business. Basically, with this workflow builder, you can create "if this then that" rules which activate certain actions based on certain events. For example, if your stock is running low, you can set up a rule to send a message to a supplier at that event.
Related Article: Shopify vs Shopify Plus: Features and Pricing Explained
Apart from this, Shopify plus is designed to handle huge traffic spikes. Whether it is daily high volumes of transactions or a massive Black Friday flash sales, Shopify Plus has the bandwidth capacity to handle the intense traffic that is typically seen in enterprise-level businesses (the number of transactions Shopify Plus can handle per minute goes up to 8,000). This means your business won't miss sales and customers always have a fast and enjoyable browsing experience.
In real cases, Shopify Plus withstood against 200,000 people flooding the Kylie Cosmetics store in a New York pop-up event. It also enabled Deathwish coffee to earn $2,083 per minute after their Superbowl ad was a massive success.
The cost of Shopify Plus is negotiable because Shopify will tailor-make the offer based on your requirements; it often starts at $2,000 per month.
5.2. Who is Shopify Plus for?
Shopify Plus is suitable for large businesses who -
Have an extremely large volume of sales and might experience traffic spikes
Need to automate workflows
Need lots of customization
Need premium priority-level support, 24/7
Have a decent budget
A summary of Shopify Plan Breakdown
| FEATURE | BASIC SHOPIFY | SHOPIFY | ADVANCED SHOPIFY |
| --- | --- | --- | --- |
| Products | Unlimited | Unlimited | Unlimited |
| Digital Products | Yes | Yes | Yes |
| Customer Logins | Yes | Yes | Yes |
| Abandoned Cart Saver | Yes | Yes | Yes |
| Gift Cards | No | Yes | Yes |
| In-depth Reports | No | Yes | Yes |
| Report Builder | No | No | Yes |
| Real-time Shipping Rates | No | No | Yes |
| Print Shipping Labels | Yes | Yes | Yes |
| Domain | Not included | Not included | Not included |
| Email Account | Not included | Not included | Not included |
| Support 24/7 | Email, Live Chat, Phone | Email, Live Chat, Phone | Email, Live Chat, Phone |
| Credit Card Rates (with Shopify Payment) | 2.9% + 30 cents | 2.6% + 30 cents | 2.4% + 30 cents |
| Additional Transaction Fees (if Shopify Payment is not used) | 2% | 1% | 0% |
| Pricing | $29/month | $79/month | $299/month |
| 1 Year Contract | $312 ($26/month) | $852 ($71/month) | $3192 ($266/month) |
| 2 Year Contract | $558 (23.25/month) | $1518 ($63.25/month) | $5640 ($235/month) |
| 3 Year Contract | $783 ($21.75/month) | $2133 ($59.25/month) | $7884 ($219/month) |
Final words
I hope this article has provided you with the information you need to pick the right Shopify plan for your store. Shopify is one of the best hosted Ecommerce platforms in the market these days. While they are not really cheap, you will get bang for the buck from them.
Besides, Shopify has a wide range of tools that allows you to run your store smoothly and their app store has over 1,400 apps which enable you to add any necessary feature to your store.
If you're looking for an extremely low-cost ecommerce builder, Shopify is not the right option, but if you're serious about selling online, Shopify is an excellent choice to start.