AVADA and Ryviu are pleased to announce that the companies have entered into a strategic partnership. Our foremost goal is to satisfy our mutual users via seamless integration between our apps.
AVADA and Ryviu users can collect more customer reviews, gain trust, and generate more sales thanks to the integration.
What have you been waiting for from this integration? Let's dive into the article with detailed information!
Get to know Ryviu
Ryviu is one of the top reviews apps on Shopify for nearly 1k reviews, an average rating of 4.9 stars, and 44k + happy stores across three platforms (Shopify, Woocommerce, PrestaShop).
Ryviu has impressive features which allow you to display product reviews, questions & answers, boost your sale, and many more. Especially with a few quick steps, you can easily import reviews from multiple marketplaces.
About AVADA
AVADA provides an omnichannel marketing tool: Email, SMS, WhatsApp, and Web Push for multiple platforms such as Shopify, Magento, and WooCommerce.
Thanks to AVADA Email Marketing, online stores can send automation messages triggered by various behaviors via multi-channels. The common triggers are new subscribers, abandoned checkout out, browse abandonment, and other advanced workflows. AVADA Popup and Forms play a big part in capturing visitors' emails and converting them to buy with appealing offers. Besides that, you can also send newsletter campaigns to the right customer groups with 100+ ready-to-use email marketing templates.
The dedicated support team provides 24/7 support service for customer success and satisfaction.
AVADA provides apps covering various fields like SEO Suite, Boost Sales, PDF Invoice, Size Chart, Joy Loyalty, and more.
Integration cases
Display featured reviews in AVADA emails
Customer feedback inside your emails is a powerful social proof that can build trust for future transactions and enhance brand image.
Due to the integration, online merchants can now easily pull out any reviews from Ryviu and showcase them as featured reviews in emails. You can browse to select reviews and display them via appealing testimonial block styles.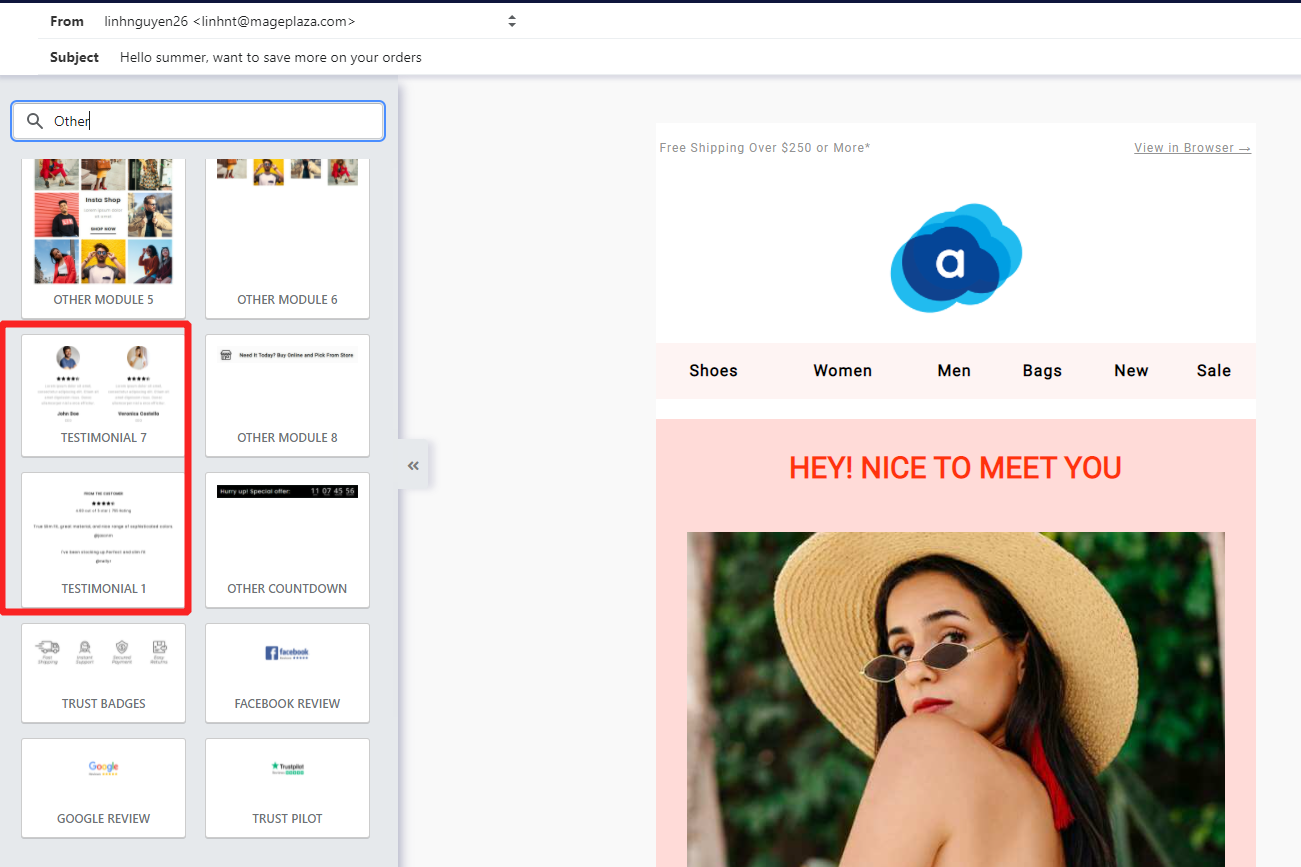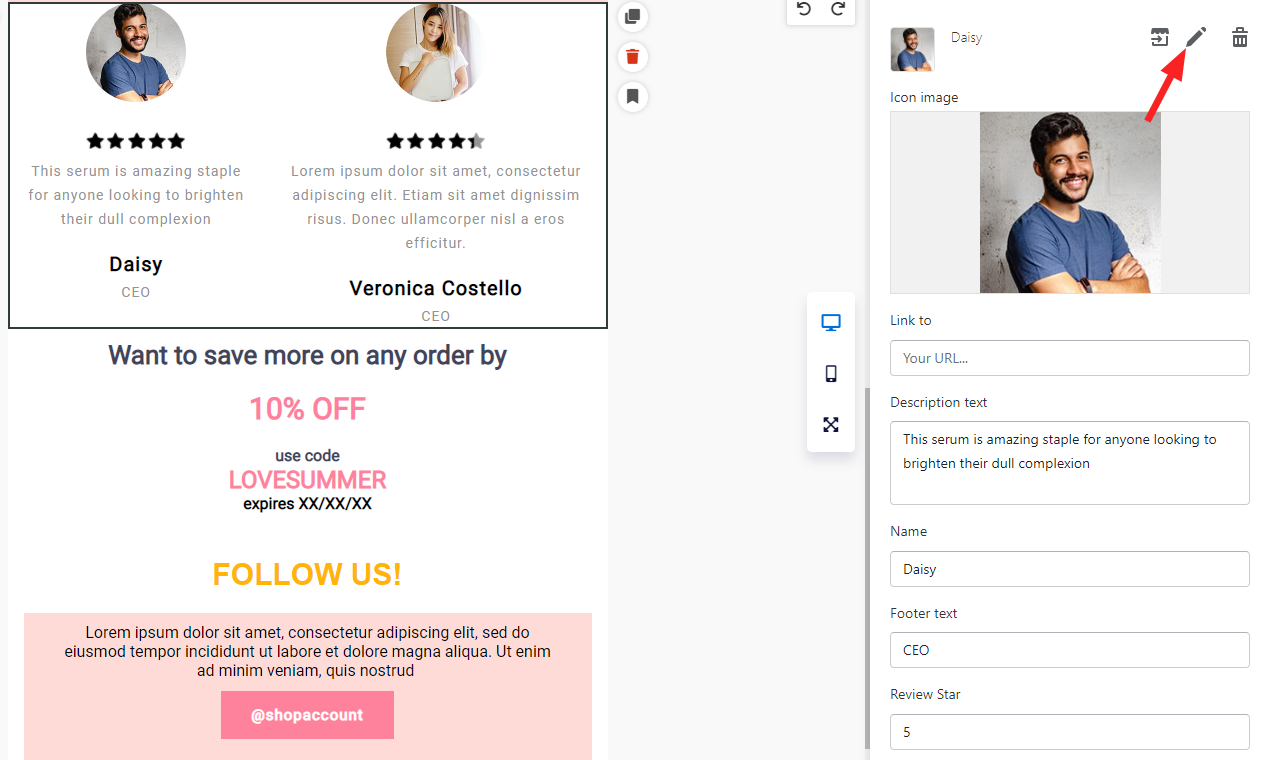 Send post-purchase emails for review request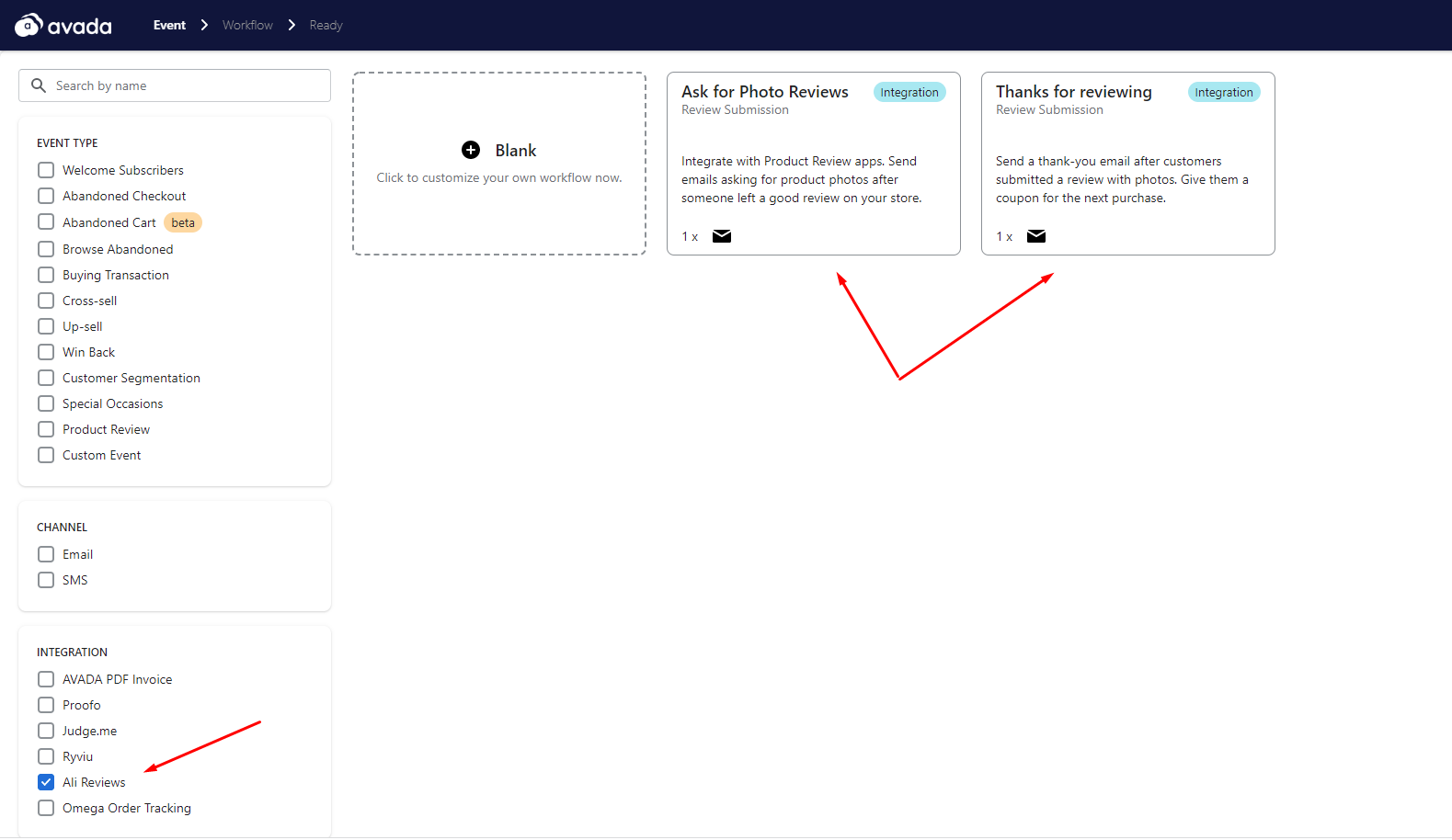 There is no perfect time to say "thank you for your order" and ask for customer review after their purchase. Timing is critical, and they likely will give their feedback after a few days when receiving the orders.
You can instantly activate the build-in review request automation in AVADA and let them do the job. Feel free to customize the flow and email content as you want!
Send follow-up emails after customers write reviews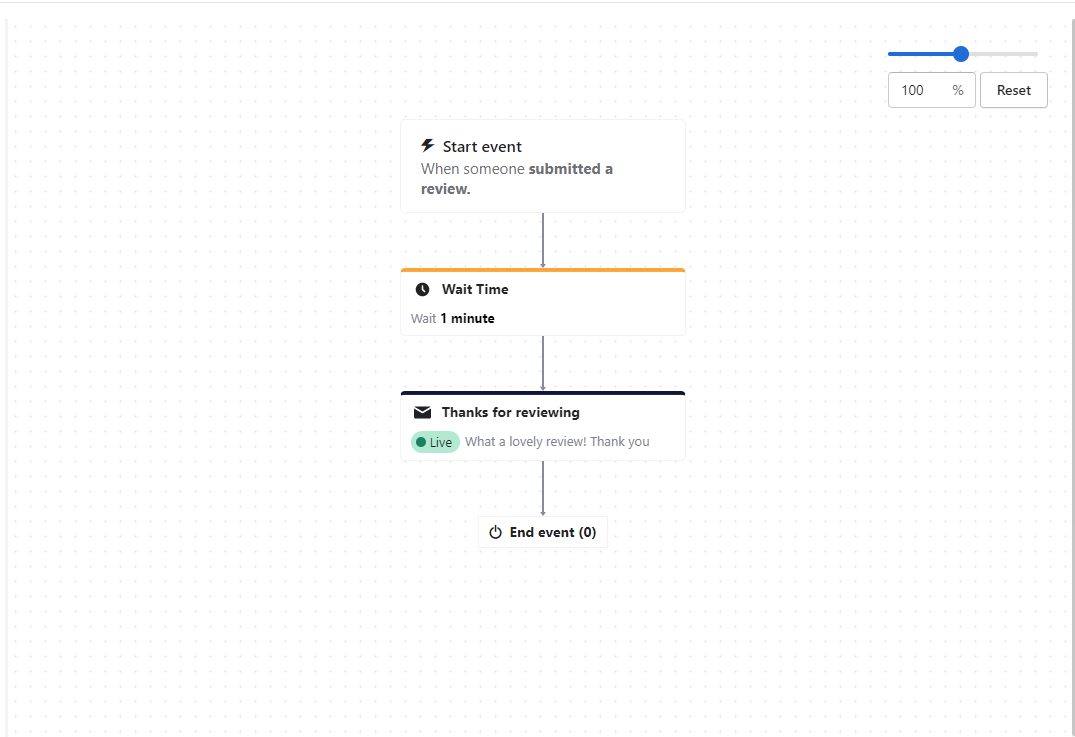 Thank you email after the customer shared your thought about your product and service presents your professionalism and respect to customers.
Depending on the review stars, you can set the conditions to send relevant messages to the right audiences, ensuring that you manage customer satisfaction properly. For example, send thank you email to a 5-star review while an apology with a gentle question asking how you can improve the customer's experience if reviews are not good.
Look forward to our future projects!
We're glad to become a part of this partnership and anticipate our AVADA and Ryviu future projects. We'll take this opportunity to add more value to what we deliver to customers and contribute more to the Shopify community. Stay tuned!