Email automation workflows can address a variety of needs by allowing you to deliver the right message to the right person at the right time. The best aspect of automated email workflows is that they run on their own while you concentrate on value-added work. Simply set the rules in which an automated email workflow can meet your needs, and let your email automation solution do the rest. In this article, I will introduce to you ten highly powerful email automation workflows that will help your business convert customers. But first, let's have a deeper dive into the benefits of email automation workflows.
Benefits of having email automation workflows
It's automatic and doesn't require intervention
One of the greatest benefits of an email workflow is that it functions on its own. Once a workflow has been set up, you can select a particular criterion to activate it and off it goes. You don't need someone to press any button. You can rely on email automation to operate 24/7.
Reduce the potential for errors
If you currently have only one person writing and sending emails to new leads, there is a strong probability that a mistake will happen. Having someone's name wrong is a cardinal sin; it 's right there in the email! Making spelling mistakes or hitting sends early can cause your recipient to have less trust in your business. It indicates a lack of interest and attention to detail. With email workflows, they can be reviewed and checked back and forth before you activate them.
Save time so you can focus on other tasks
It saves a lot of time when everything is automated. You can let the email automation workflows manage repetitive tasks that take lots of time to complete. You and the rest of your team can concentrate on other activities while the email workflow operates independently. You can cultivate leads and contacts while doing other work, and then you can tackle your leads when they're ready.
Reduce costs
You don't need a big sales staff to make cold calls every day. They will reach people when they are happy to be contacted and you do not need additional admin teams to ensure that emails are sent out on a regular basis. Paying for a team to stay in touch with prospects is not required. Also, you don't need to be tech-savvy to use marketing automation, which ensures that even less experienced marketers can handle workflows.
Boost business revenue
Using email automation workflows to create an effective lead-nurturing operation will significantly improve your conversion rate. Increasing the possibility that lead will be converted into customers with targeted communications – even by a small amount – has a significant impact on overall sales figures. If you've found the right formula and pacing of your emails, you can speed up the conversion process, free your salespeople to pursue big, hard-to-acquire customers.
Better targeting and segmentation
One of the most powerful yet often ignored ways to use automation is to segment email contacts into various classes or lists based on their characteristics, behavior patterns and other related conditions. All of this can be saved in your handy CRM. You can also incorporate advanced workflows such as lead scores so that you can gage interest and purchase potential for various leads. This means that you follow up with the correct message accordingly. By separating your main list into smaller lists, you can send more targeted emails to subscribers. This not only raises interaction rates and conversions, but also boosts customer loyalty. How awesome is it?
Nurtures leads to make them more receptive
Some companies get their sales team to contact new leads immediately before they get "cold". However, it may be that these leads are not yet ready to be approached by a salesperson.
Just because a contact downloaded a free how-to guide from your website, that doesn't mean they want to talk to your sales team. Email workflows can cultivate your leads by arousing their interest with valuable materials. If these emails are important and engaging, your contact will learn more about your company and be more engaging when your sales team contacts them further down the road.
Benefit your sales team
As email workflows are built to cultivate future buyers, this is a big win for the sales team as well. They can see what emails and material the customer has interacted with, so there's a better likelihood that they'll be interested in what your company has to offer.
Some email workflow software, such as HubSpot, can send internal emails to your staff if and when a particular action is taken by an email recipient. For example, if an individual has completed a free demo form, it would mean that they are ready to be contacted by a sales team member. Then your workflow will send an email automatically, so they know it's time to pick up their phone.
Relevant to the email recipient
When you start working on your email workflows, you should make sure they are relevant to the recipient. Nothing is more irritating than a few emails from a business that aren't personalized. They're meaningless, unhelpful, and they're blocking your inbox. Most people would unsubscribe or send your emails directly to their spam folder. Your email workflows will draw more attention if they are important to the person reading them.
Increases brand awareness
Once automation does the leg work for you, the results will be more consistent and professional. In short, email automation helps businesses appear to be more professional and more responsive. When the email contact receives helpful and important emails from your workflow at the right time, they will naturally have greater knowledge and understanding of your business. So when it's time for a sales rep to contact them, they're going to know exactly who and what your company is, and they're also going to be more interested in what you have to say.
Better personalisation for prospects
When an email is automatically sent by workflows, there will be customization variables that can be used for personalization. Instead of saying, 'Hello, there,' the email would say, 'Hi, Bill.' Some email workflow tools may also add other personal information, such as location, company they work for, and more. Getting personal in email automation adds another layer of enhanced relationship between a prospect and your company.
Personalization is constantly being used to engage in communication and is extremely useful when it comes to inbound marketing. Adding a personal touch will also improve the open rate and click-through rate of your emails.
Carefully planned email strategy
Although some businesses just like to send an occasional email to their contact database, email workflows are carefully organized and have one main purpose. It helps the overall email marketing strategy because with and workflow, you have the ability to determine how they work. So make sure that each email is important and carry a purpose.
Keep existing customers interested
Marketing is not just about winning new clients. A main way to raise sales is to get loyal consumers to spend more on your brain. Email automation makes retention and loyalty campaigns a breeze, growing the importance of a customer's life like a child's play. It helps you to automate feedback requests, submit exclusive deals to high-cost customers, and start re-entry campaigns if customers stray. These strategies all improve your relationship with your customers after they have bought with you and increase the value of the customer's lifetime.
More detailed reporting
The reporting feature of email automation workflows makes your team more accountable. Any marketing automation platform that is worth it comes with valuable reporting capabilities. Comprehensive reporting means that you can easily see how your marketing efforts impact your revenue pipeline. This helps you to recognize the exact places where your business can be improved, encouraging the team to make the improvements required for better outcomes.
10 proven email automation workflows that highly convert
1. Welcome email workflow for new subscribers:
When anyone subscribes to your blog or newsletter, you have a great opportunity to engage them and start their journey down the path to becoming a customer. It's your chance to make a really good first impression. Set up a trigger that sends the first email automatically as soon as they submit a subscription form.
The first email in the series does not attempt to sell them anything, but simply welcome them and possibly offer a one-time discount offer. You can send a follow up a few days later with an email asking them where to look for information and how to contact you if they have any questions. Finally, send the last email asking them for information about what they're looking for so that you can better segment them. This will provide you with data that you can use for targeted email marketing campaigns in the future.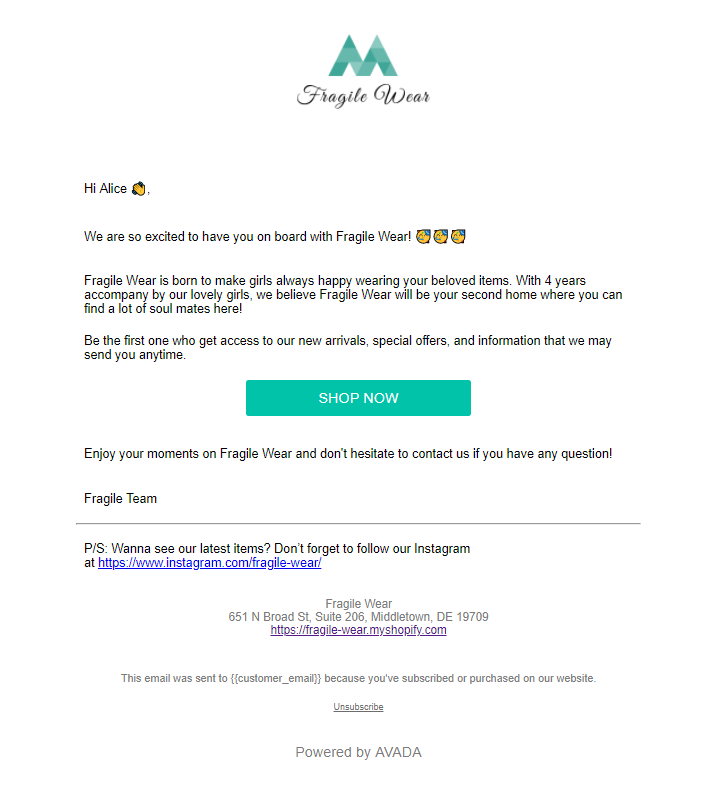 2. Lead-nurturing workflow:
A lead-nurturing workflow is designed to take care of existing leads. You can start your workflow by targeting a segmented list of existing leads. After that, use automation to bring new leads to the beginning of the workflow, so they'll receive a whole series of nurturing emails.
Your first few emails should indicate that they have an issue that needs to be addressed. Follow this with a few emails that include a solution to the issue (i.e. the kind of product you're selling). Then, your nurturing workflow should submit a few emails demonstrating your brand personality and positioning you as a leader in your space — helping build your trust in you as a solution provider. Wrap it up with emails that provide a way to connect with your business in person, such as a live demo.
3. Free trial sign-up:
This workflow can be handled in the same way as the onboarding drip discussed above. One key difference is that you're going to want to do some pitching on your product in a subtle but still aggressive way. I recommend combining a welcome email with an email that offers user manuals and training videos to reduce the amount of emails you give them so as not to be intrusive.
The first email should concentrate more on certain tools that help them use your product, because if they can't find value in your product or service, they're likely to let their trial run out. Then, send an email pointing to your educational resources three or four days later, because they're beginning to see you as an expert they can look for practical guidance.
4. Gated content:
Offering high value content — such as eBooks or white papers — is a perfect way to create leads. Build a standalone landing page with a short form that includes an email address area. If your gated content is valuable, leads will be willing to opt in in return for information from you. When the form is submitted, the workflow is activated and sends an email to the lead, either with a download link or with the content as an attachment. Gated content is a perfect way to connect to your email list. Just be sure to collect your contact details in the process.
5. Sales notification for qualified leads: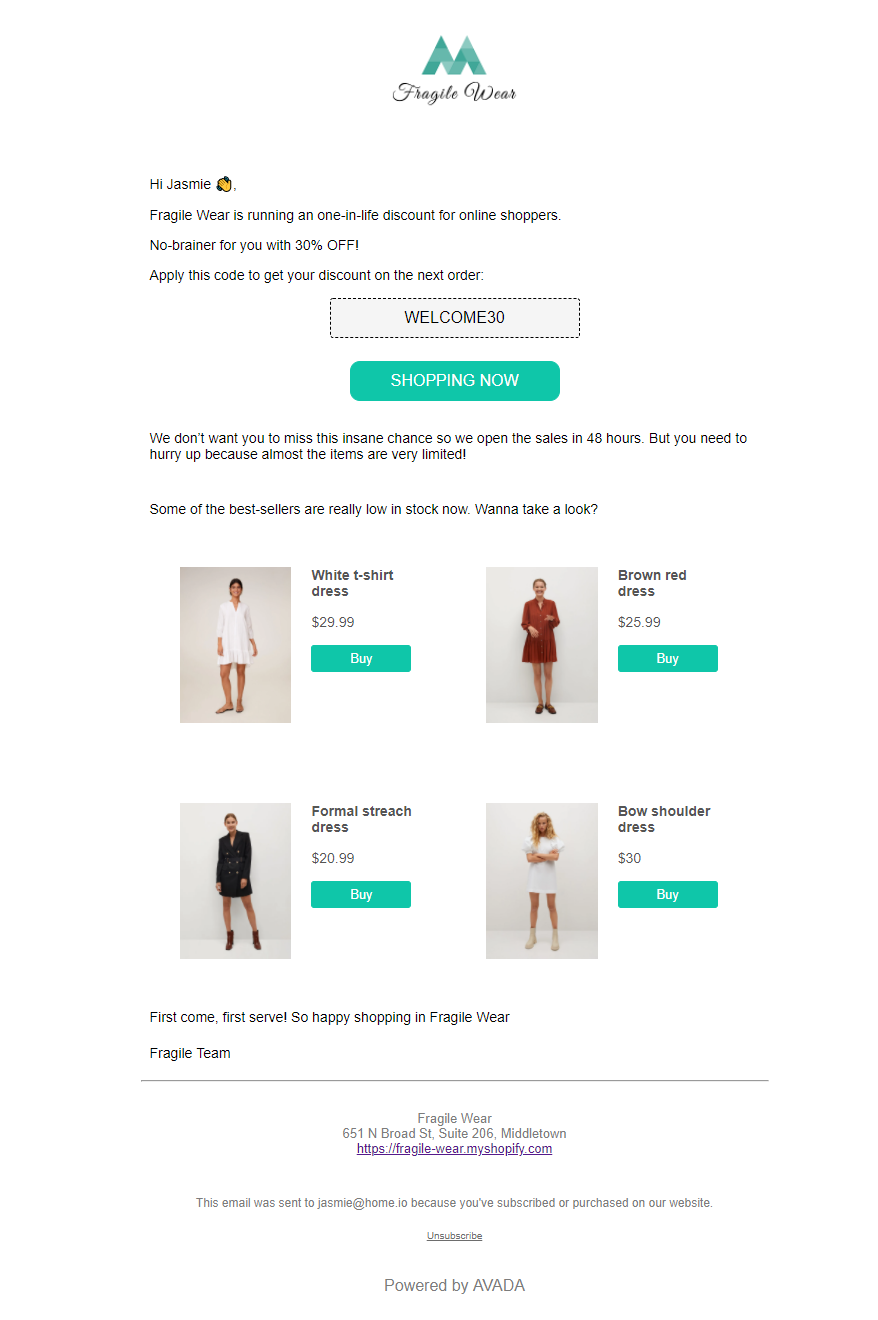 When a qualified lead is acquired, that's the best time for sales to be made. If a newly qualified lead is not contacted in a short period of time, they can lose interest or find another provider. Using automation to send an email to your sales representative when a lead is qualified. If you monitor individual lead behaviors — such as content consumed or web pages visited — you can use system tags to fill your email with important information so that your sales rep is prepared with the insight needed to convert the lead.
6. Cart Abandonment workflow:
If your company has a digital presence, consider setting up an email that will be activated when someone leaves their cart full but does not buy something. You don't have to be pushy about it, but let them know that they still have things in their cart in case they forget or assume they have finished the purchase. In certain situations , people get distracted and forget to follow through. In some, they may be on the fence regarding their purchase, and in those cases, cart abandonment emails may be the nudge they need to drive them over the edge. Though this type of email workflow is very easy to set up, it's highly successful in turning existing prospects into paying customers.
Cart Abandonment reminder is a feature that you can get for free from the AVADA Abandonment Cart Email app. This feature is a must-have for eCommerce stores, so go and grab it now.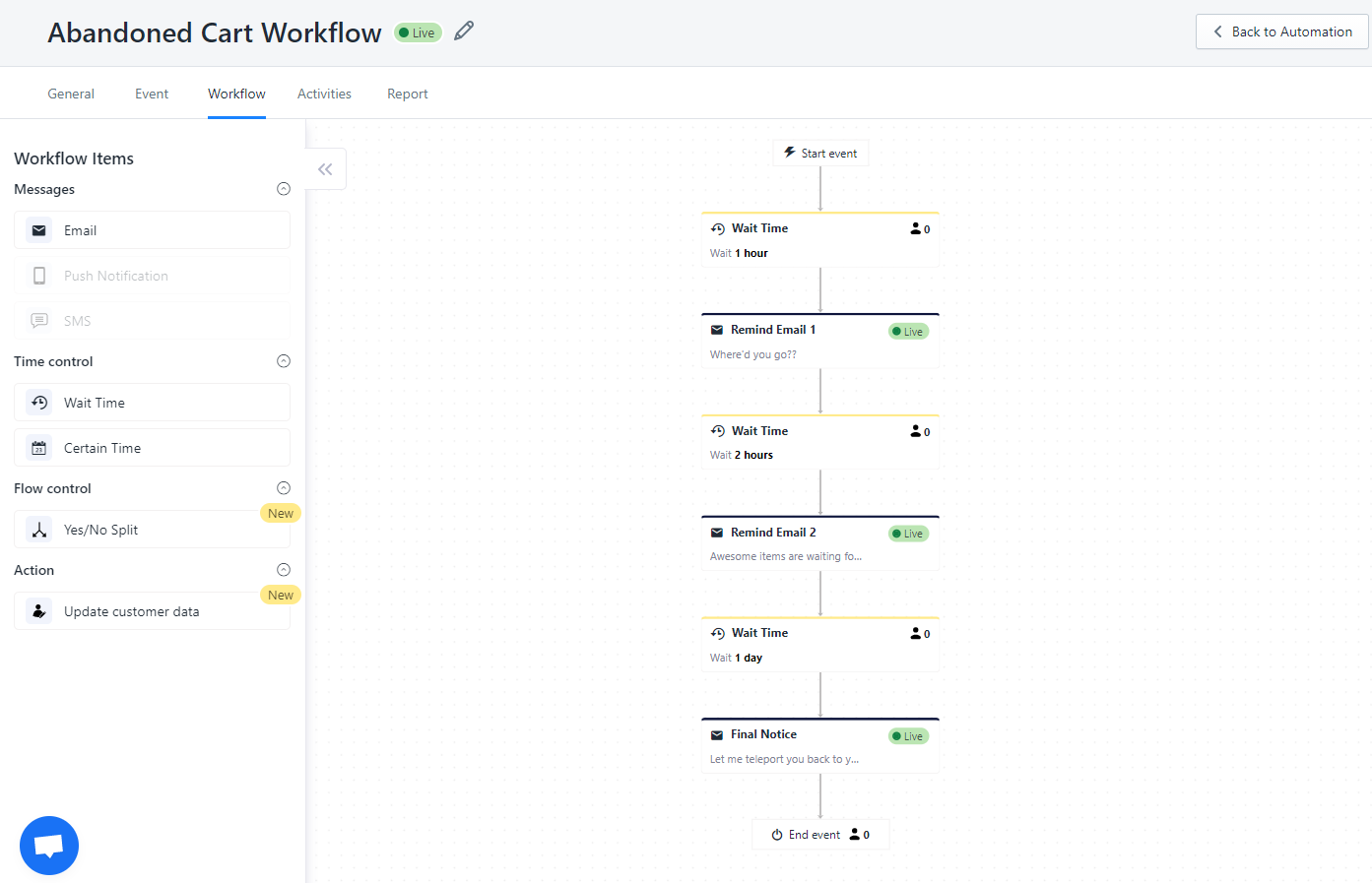 7. Onboarding email workflow for new customers:
Someone just signed up as a client, opening the door for you to prove that you care deeply about their success in using your product or service. When the workflow recognizes them as a potential client, send an email to welcome them and let them know how to get in contact with you. Follow this with an automatic email over the next week to include user guides, online training videos, or other materials designed to ensure their success. Round it out with an email directing them to educational sources such as your blog, free eBooks, etc. Showing new customers that you are investing in them can help cultivate customer loyalty. It provides a superior customer experience that is increasingly relevant.
8. Subscription renewal workflow:
If your business is a subscription-based model, you can create a workflow to maximize renewals. This is more important since it is easier to keep an existing customer than to convert a new one. In addition, according to Gartner Group, 80 percent of the company's potential sales would come from only 20 percent of its existing customers.
This workflow is activated by the renewal date of the customer. As the day approaches, the workflow sends the first email a week or ten days before its expiry date. It's a nice reminder, nothing more. With three days left, send another email — with a little more urgency — alerting them that the deadline is approaching and letting them know that you would hate to disrupt their service. Build in a redemption buffer so that when their subscription expires, you can send an email the next day reminding them that you have provided them a few extra days to renew so they can enjoy uninterrupted access.
9. Re-engagement Workflow:
Are you having prospects stuck midway in the funnel? Or customers who you would like to re-engage? The re-engagement email workflow works wonders to get them back to the pack. This can be activated on the basis of time elapsed since the customer's last transaction.
The best way to do this is to submit one of your high-value content pieces — something that will impress them. If you've been overlooked, give them something that can fix a recurring problem for them. As they say, the loudest wheel gets the oil, so don't be quiet for too long. Send an email that will instantly engage them, and you'll get their attention again.
10. Customer Retention:
When a customer seems to be about to leave, send an email to persuade them to stick around. This includes not opening your emails for an extended period of time, unsubscribing from your email list, or failing to pay your invoice. These emails must have a delicate tone, since you don't want to harass a potentially dissatisfied customer.
You should take advantage of this opportunity and send a survey, asking them about how you can change and best serve them. This will demonstrate that you pay attention and are sincerely worried about your ability to serve them. You may also offer discounts or deals, but use Customer Retention tactics sparingly, as it is likely that your customer is satisfied and has just been overwhelmed by other things.
Related posts:
Final words
That's it! I hope this article has provided you with valuable information about powerful email automation workflows that convert customers. Please feel free to leave comments below for further discussion on this topic. :-)