There are so many features launching on Joy: Loyalty Program since the last update announcement. These useful features not only make the store look more stunning but also help attract and engage potential customers.
Not letting you wait no longer, this time, we would like to introduce these new beneficial marketing tools for all e-merchants, which would be a great solution to boost sale and increase revenue.
Let's explore the new Joy!
Guest Members Can Earn Points Now
Since launching in 2019, customers of Joy purchased via POS or the single sign-on on an online store are treated as Guest. Therefore, these customers cannot earn points even though they can redeem points at POS and log in via single sign-on without an account.
In order to solve this problem, Joy now allows merchants to configure allowing guest members to earn points or not. Moreover, this new feature can be applied for both free plan and professional plan.
Free Shipping Redeeming Reward (Pro Plan)
New feature unlocked for Pro plan merchants to their loyal customers to exchange points for free. Merchants can also set up whether the Free shipping will be valid for a fee less than a specific amount.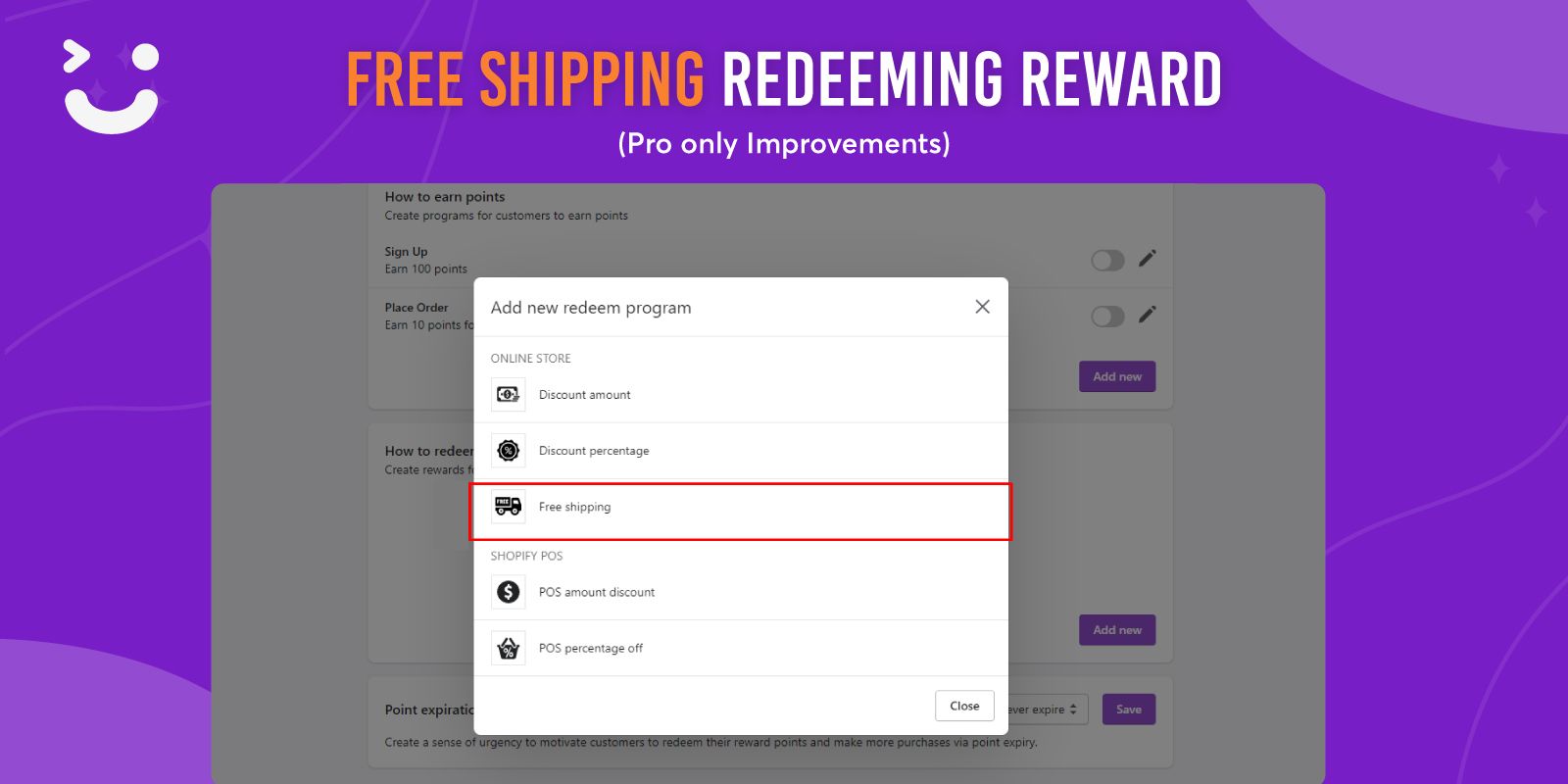 Improve Translation List
A new language unlocked! Portuguese was recently added to the translation list. Along with the existing languages, now merchants could bring more language choices for customers.
With this new update from Joy, merchants will provide better experience for customers using Portuguese as they can translate any label into their desired language.
More Points Rewards Programs (Pro plan)
Building your customer loyalty and prompt return visits with a new birthday program which was added to the reward programs list. As customers fill out their date of birth in the widget, they will then receive points on their birthday. However, it is noted that the birthday provided must be at least 30 days in advance. Besides, the new rewards joining Discord and Telegram will give customers the same points as Facebook and Twitter programs.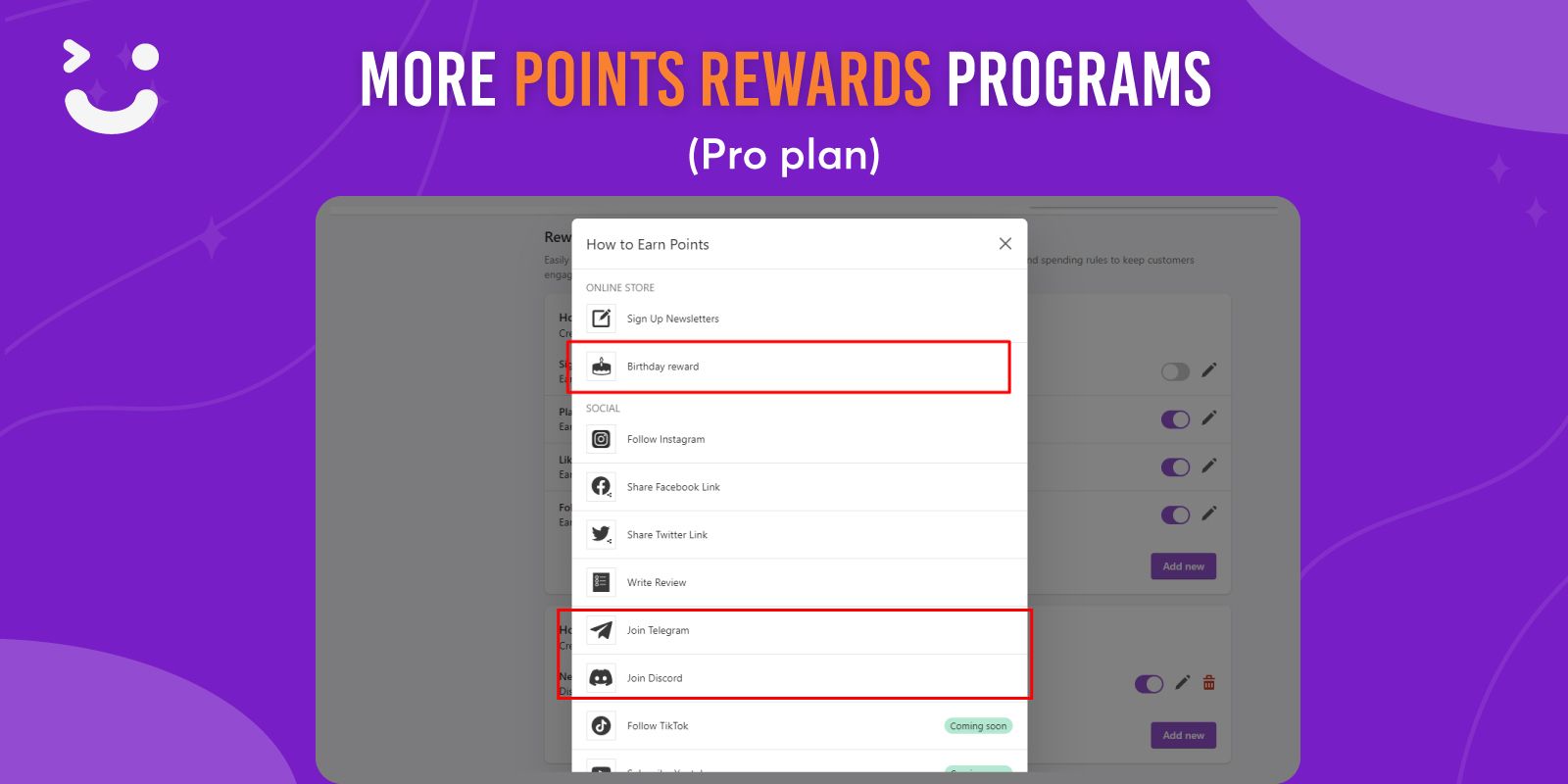 Notification Custom Sender (Pro plan)
As default, merchants can only set up the Joy sender: joyio_noreply@send.avada.io to send notification within the app. Now merchants can customize the sender but the email will still be sent by app domain and IP. Once merchants click on Verify Your Email in the inbox, they will be able to change the sender as they want. They will not need to verify a sender twice. The sender will change in the notification page as below: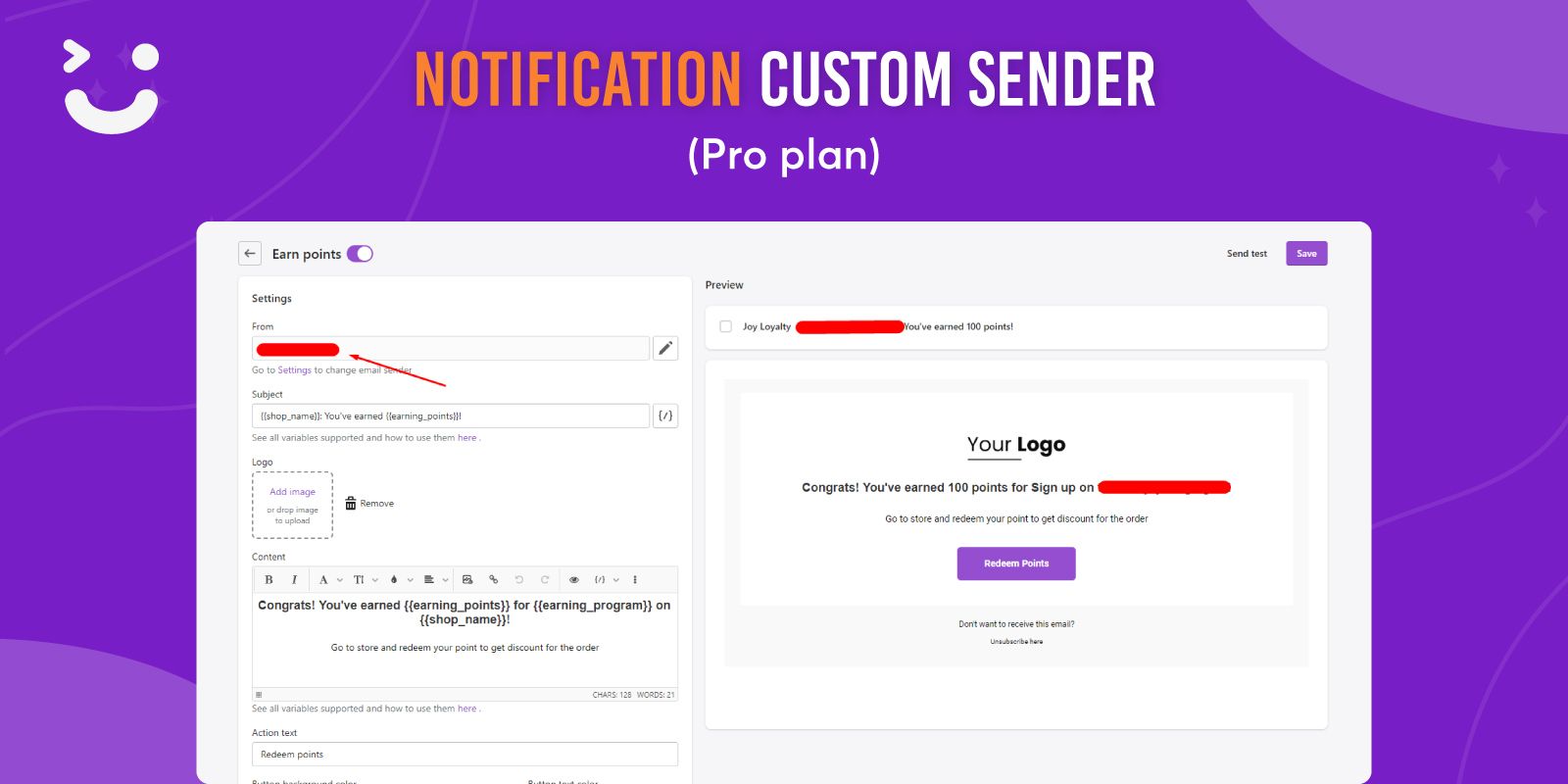 Dashboard Improvements
Along with the above features, a new Dashboard layout and Design will be introduced. The improvement of storefront widget's UI/UX helps customers redirect to the Require Login page instead of not being able to click on the program like before.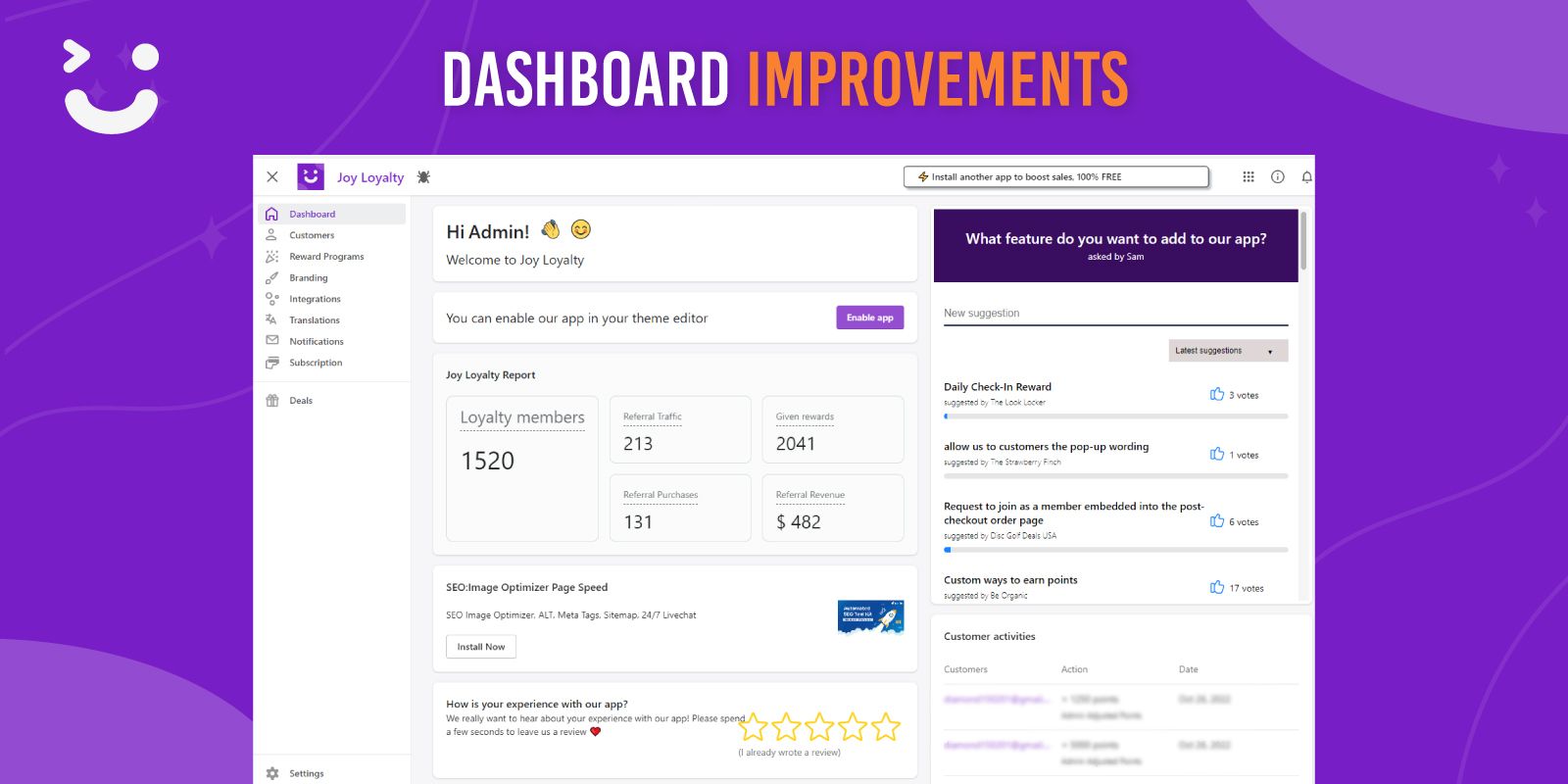 Sum up
These prominent features promisingly raise company exposure on social media, interest loyal consumers, and enhance sales. Don't miss our Joy: Loyalty Program if you're still seeking for an app with a clever rewards system.