Nonprofit branding is seen everywhere. Branding in the nonprofit sector appears to be at an inflection moment in its evolution. Although a majority of nonprofits still rely on brand management as a fundraising tool, more organizations are transcending that model and expanding on the broader, long-term goals that brands can achieve, including helping nonprofits strengthen their internal identity, improve their cohesion, and increase their capacity.
The "to-do" list often includes items that it is not possible to simply make physical contact with. In that setting, it's easy to see why some organizations can put nonprofit branding at the bottom of the priority list. But disregarding branding could weaken your objectives in unforeseen ways. A strong brand may help you raise money, increase visibility, and develop a reputation. Here's why you need a strong brand as a nonprofit organization and some recommendations for building a brand strategy.
What is branding and why are your nonprofit brand values?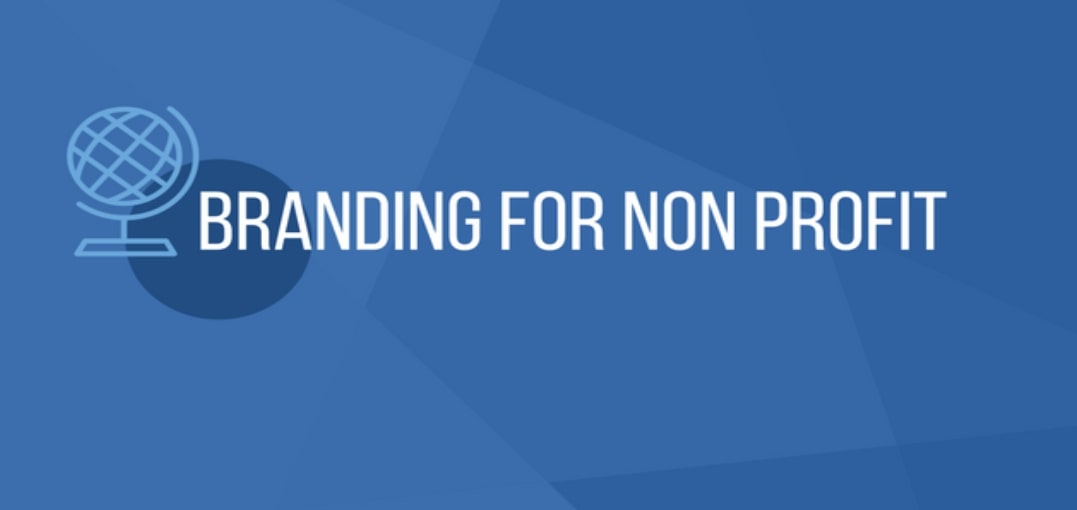 In the end, a brand is simply a relationship with your customers that you want to develop so that they want to buy from you, like you, and trust you. Every action or encounter, no matter how small, has the ability to shape the way your audience views your business.
When it comes to building engagement through branding, NGOs often face a stiffer task than for-profits. Instead of supplying instant gratification or a practical product/service, NGOs tend to appeal to our better angels - offering a vision of a better tomorrow for people and/or places far from our everyday routines. As a result, spectators can feel disconnected from the purpose and may feel the little drive to act.
Because the power of a brand is determined by the degree of trust and loyalty it generates, this gap between action and impact lays more of a weight on a nonprofit's brand to produce the kind of continuous involvement essential to tackle complicated challenges. Regardless of who the audience is, nonprofits have a brand that represents the idea that the organization fulfills its promises.
To do that, a nonprofit brand must be about more than the organization and its objective; it needs to address, at a deeper level, what is meaningful to an organization's audiences. Because when individuals identify with a nonprofit's brand, they identify more with who they are and what they value than with just the mission of the organization.
Why is branding crucial for nonprofit organizations?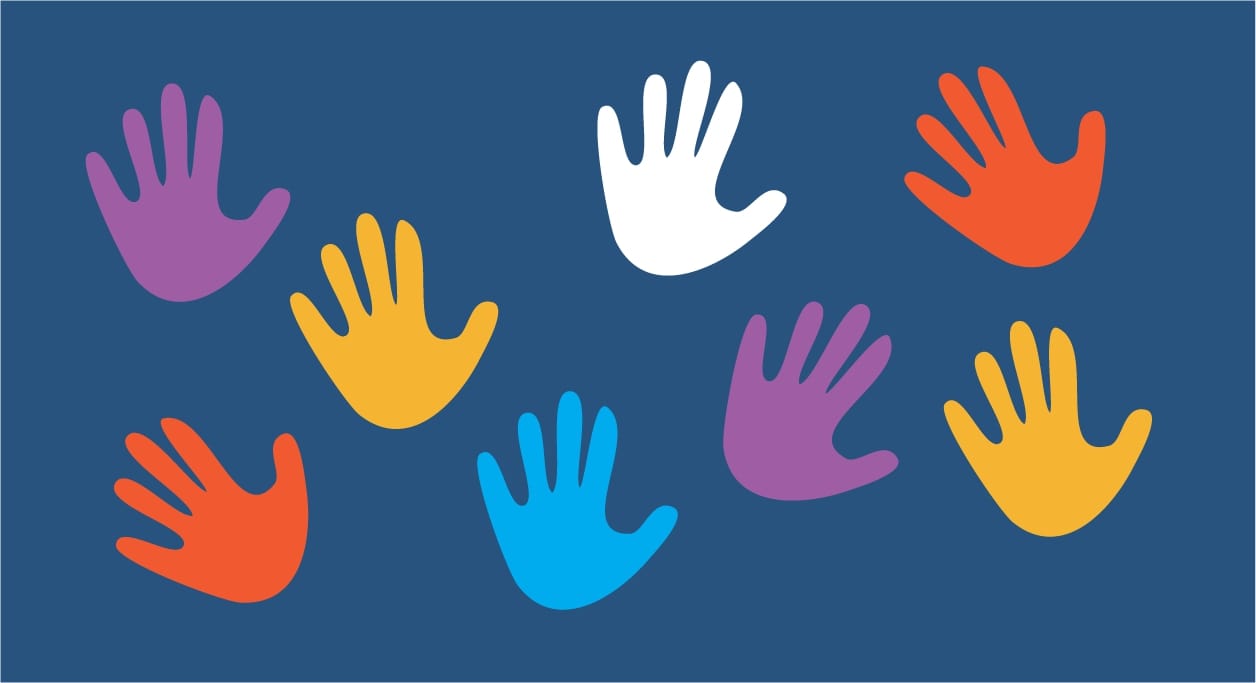 Increased trust and loyalty
When a brand has been carefully designed, effectively positioned, and linked to its target audiences, the trust, and loyalty of the audience rises. A strong nonprofit brand doesn't only boosts the confidence and loyalty amongst donors but also generates a sense of organizational units within the organization (between staff, volunteers, and other stakeholders) (amongst staff, volunteers, and other stakeholders). All of these contribute to the growth of the company.
Fundraising and Engagement
There is a lot of competition for funds in the nonprofit sector. A strong nonprofit brand can help you achieve your fundraising goals by increasing awareness and garnering support. A strong brand also boosts engagement among supporters and funders.
These are merely some of the benefits a great nonprofit brand may bring about. Nonprofit branding can help you accomplish many of your long-term strategic goals, such as increasing public trust, improving cohesion among the organization's internal team members, and building a reputation.
How to build an effective nonprofit branding strategy for your organization
Now that we've established that a great nonprofit brand presence is both a benefit for small nonprofits and a requirement for large ones, we've provided a guide to help you put a strong branding strategy in place quickly and easily.
Step 1: Start with a mission statement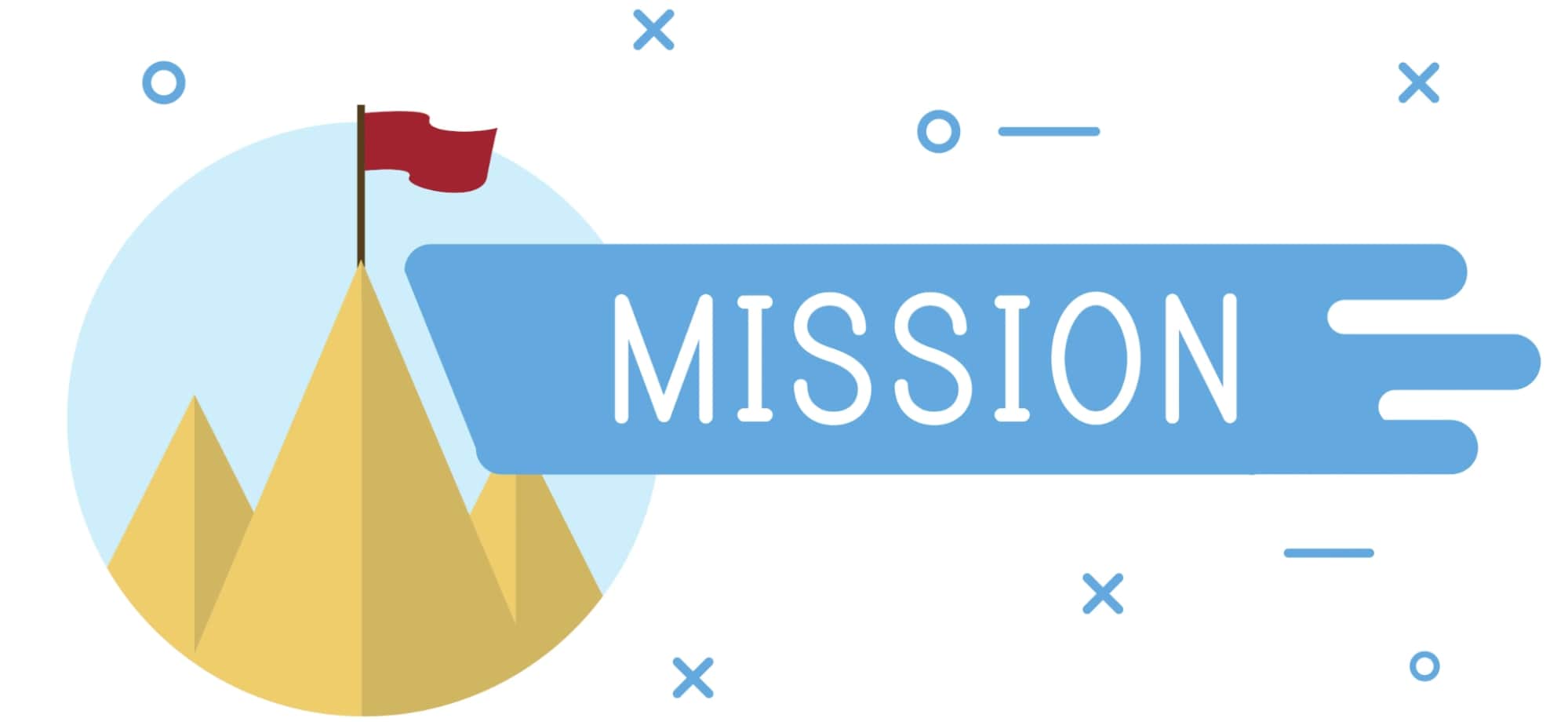 In order to coordinate all external messages, your firm requires a foundation to drive it all. Ask yourself these kinds of questions to set up your argument:
What is the heart of your organization's mission?
What must the general public know about your organization in order for you to meet your goals?
How do you want your community to feel or think about your organization and its services?
First, establish the essentials. What do you stand for? Why does your company exist? By establishing and defining your core values, you have the foundation on which to construct a real and emotional bond between your audience and your organization. They also provide the correct track to keep the group moving toward a unified goal. An internal and external brand message should be in line with company values.
Step 2: Have a non-profit branding guide
When it comes to branding, consistency is crucial. The success of a company is directly proportional to the strength of its brand. Remember to keep your branding and logo consistent on your website, social media channels, infographics, newsletters, brochures, flyers, emails, and more. It's also quite crucial to have a branded donation page if you're wanting to raise donations online.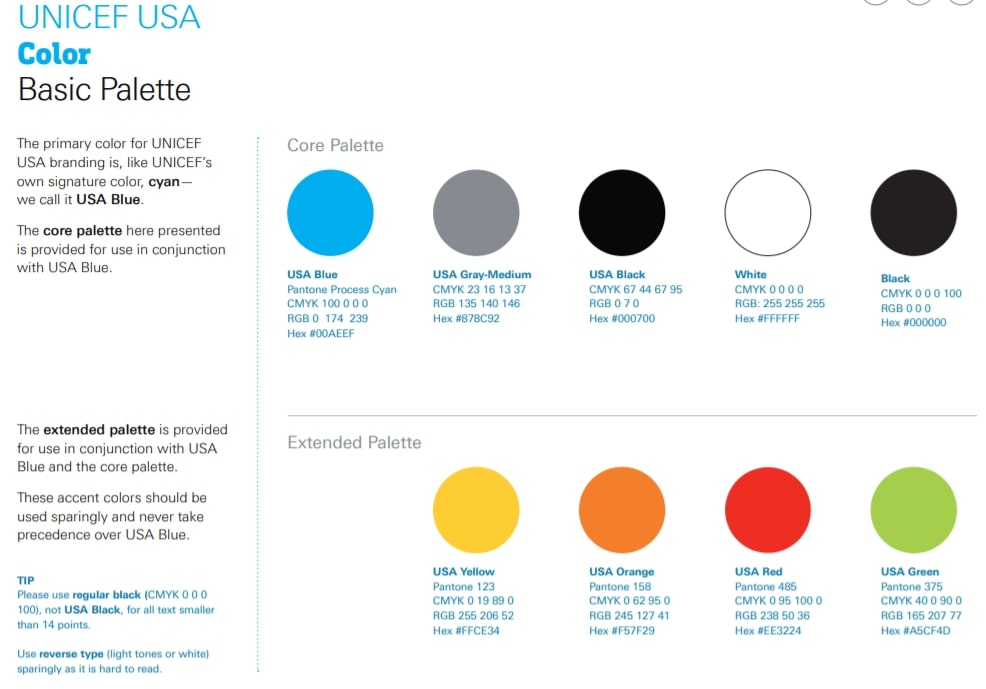 It is crucial to maintain your branding and messaging consistent across all mediums. There's (almost) no such thing as repeating your quest too many times. This is especially the case if you're doing an awareness or a fundraising campaign. This is what allows for quick recognition and contributes to loyal and trustworthy relationships.
The brand is continually built every time you engage with your funders, board members, volunteers, partners, and staff. For it to happen, all of your communication efforts should be unified. While personalization and target segmentation are undoubtedly vital, don't veer too much away from your primary statement.
Create a short non-profit branding guide that describes your major design elements, the typography, the logo, and other parts of the brand. Make sure the guide includes regulations for what's authorized and what isn't when it comes to employing those aspects online and offline. For example, you may make it clear that your logo is not to be stretched or utilized on specified backdrops or circumstances.
Step 3: Develop marketing messaging to match with company goals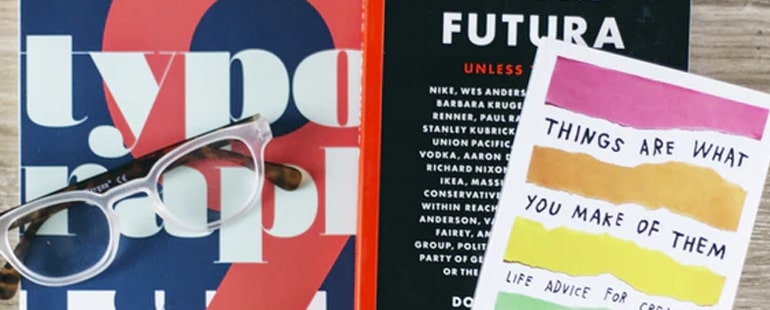 Your brand strategy is created out of this. Examples of your organization's "voice" should be written down so that they're connected with your responses and the organization's aims. Then set rules or standards for how to use this specific messaging to make sure that everyone inside your business is using the brand strategy appropriately and consistently. Remember, consistency is crucial in brand strategy.
Try and utilize detailed yet factual wording. For example, you may be renowned for being a caring and compassionate nonprofit that supports families in their time of need. You might be a forward-thinking nonprofit organization committed to helping families when they are in a time of need. Both of them indicate the same cause, but the language chosen to express each is radically different. This is where you may begin to distinguish yourself from your rivals.
Step 4: Utilize storytelling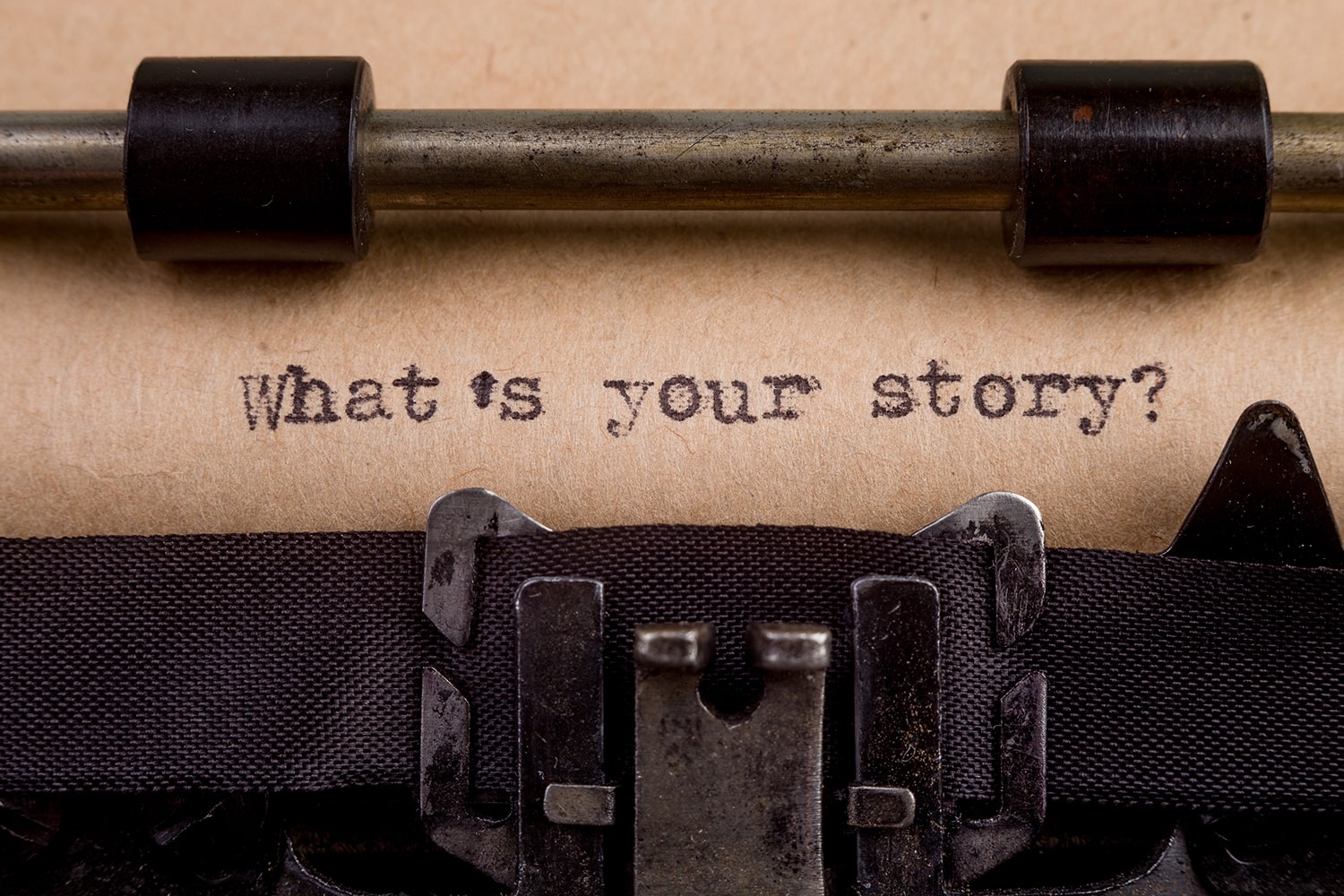 Successful nonprofit branding both impresses the head and reaches the heart. Convincing the head of your nonprofit is vital since your fans and donors deserve to know how their money is being used. Share constantly about your impact, address your supporters' queries, illustrate how the donated money is spent. Use facts, data, and impact measurement to explain to your donors and supporters why your organization is doing excellent work and why you're different from other nonprofits.
Storytelling is one of the most powerful methods by which you can grow your brand. Storytelling is a useful tool that can help your audience comprehend the context in which you operate by uncovering the issues your beneficiaries are facing. With the use of social media, it's possible to make a deeper connection with your followers, create trust and credibility, and ensure your nonprofit stands out.
Here are some storytelling tips that work best for nonprofits:
Tell honest stories about your work. Today's audience can readily identify between a sales pitch and a genuine story.
Stories come in different shapes and sizes. Don't forget about visual storytelling, particularly video - which is one of the most effective tools to transmit messages.
Always have a central character. A central character (the hero) is frequently a benefactor of your organization. It's far easier for people to relate to individuals than to vast groups of people or abstract concepts. The story of your main character must be brought to life in realistic detail.
Step 5: Create a content plan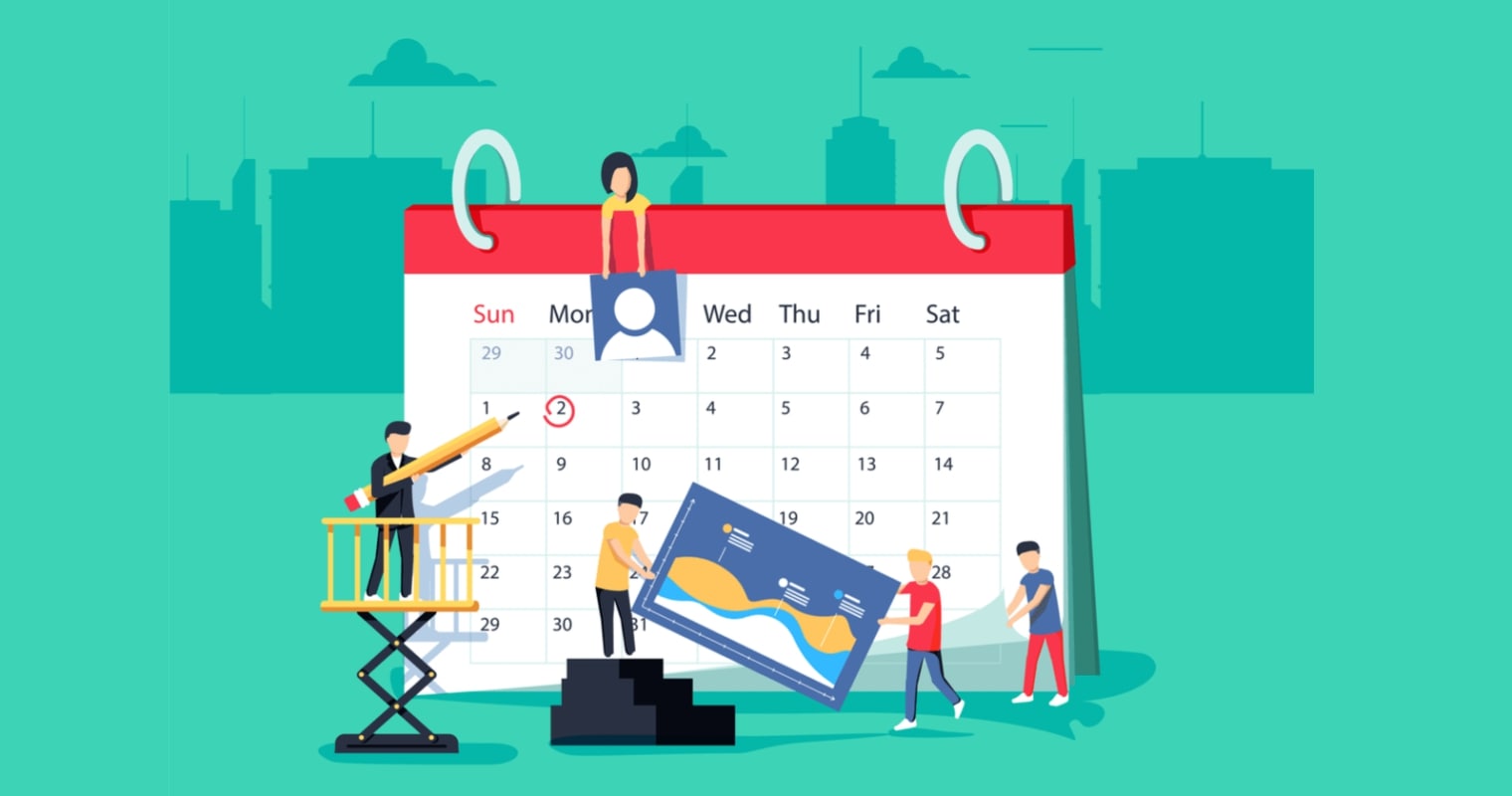 A content plan might help in mapping out when and to which platforms you want to post certain messaging. Also, using this will help to execute various marketing strategies for your organization that are needed to help your organization advance both its operational and charitable aims.
In your content plan, be sure to showcase the influence that your organization has on the community. The easiest method to achieve this is by presenting tales from your beneficiaries in the form of user-generated content since it can help your organization develop credibility to individuals who are unfamiliar with your services. The demonstrable impact will not only help establish trust in your brand to your consumers but also present your organization as the specialist in that particular area of service.
Step 6: Focus on Community Outreach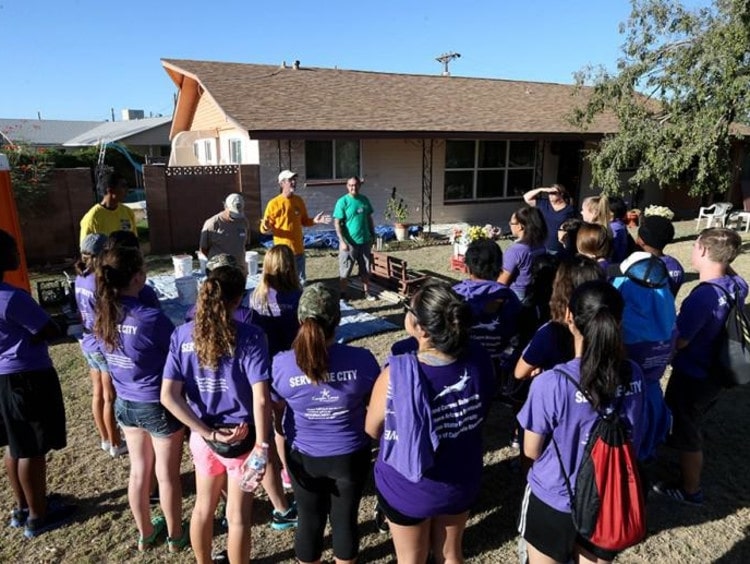 When spreading the word about your nonprofit online is one of the most cost-effective methods to reach a lot of people, there's also a lot to say about meeting with people in person. Community outreach initiatives that can be funded in part or in full using resources can provide a powerful boost to your organization's brand, making it both relevant and attractive to your base of supporters, contributors, and the community at large.
In order to have an excellent reputation and attract both supporters and donors who care strongly about the organization's mission, charities and nonprofits that are able to prove that they have a vested interest in the community will be more successful.
Community outreach also creates and strengthens your relevance in the communities where you operate. Nonprofit resources – this could include money, time, or volunteer hours — are generally used in community outreach efforts.
Step 7: Personalize Your Organization

Personalization has been the go-to tactic for organizations, nonprofit and for-profit, for years now. The emergence of customized or personalized products and services is a strong example of that tendency.
Personalization within the charity sector can take various shapes. For example, Christian Children's Fund lets its patrons sponsor a single child identified by name, photo, and other personal characteristics. Potential donors are provided with a photo and story of a child they can sponsor for a modest 80 cents a day.
Personalize your pitch as much as possible. Give incoming students the assistance they need to attend the school they are attending. Fundraising also uses peer-to-peer donations because it allows companies to connect with their donors and make them feel like part of the group.
Step 8: Keep Innovating
If you actually want your brand to be recognized, talked about, and in people's minds, don't be scared to innovate. Make attempts to promote yourself as innovative and forward-thinking. Becoming a thought leader in the charity sector involves work.
There are several methods by which you might go about promoting your firm as a thought leader:
Submit editorials, and letters to the editor of a local newspaper
Adopt new technology and tactics
Drive dialogues on social media platforms
Detailed reports relating to your mission
Make ideas and dialogues easier to come by for your nonprofit
Doing something distinctive, initiating trends, and sparking conversations command the attention of your audience. Ensure that your actions are connected with your goal and values and make sense within the framework of your organizational strategies.
5 examples of excellent nonprofit branding practices
Barbells for Boobs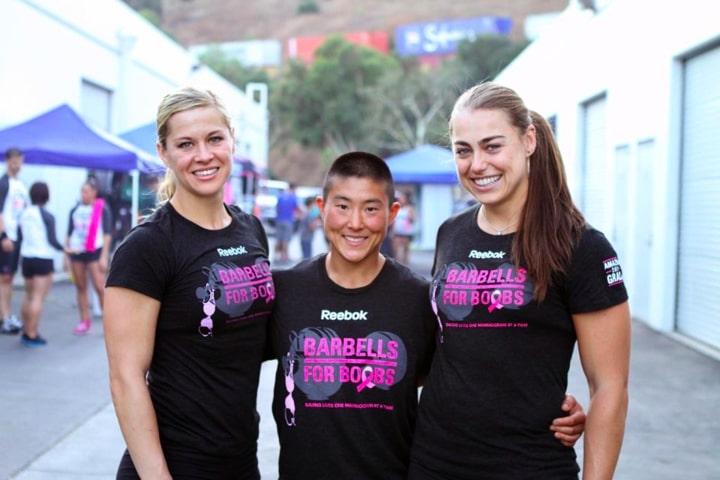 Barbells for Boobs thinks everyone has a right to get checked for breast cancer because early detection is so crucial to survival. Founded after a friend's struggle to get diagnosed, the nonprofit joins Crossfit clubs and other athletes to raise money for health clinics nationwide. These organizations serve men and women who might otherwise be ineligible for other resources.
Barbells for Boobs expresses their aim and their tactics in their logo. While embracing the typical pink associated with breast cancer, the logo partially mimics the barbells fundraisers utilize in their activities. These hues continue across their website and social media. Barbells for Boobs also offers thousands of photographs of fundraisers training and competing. These images of action and power show the nonprofit's strategic approach to fighting the sickness.
Help Refugees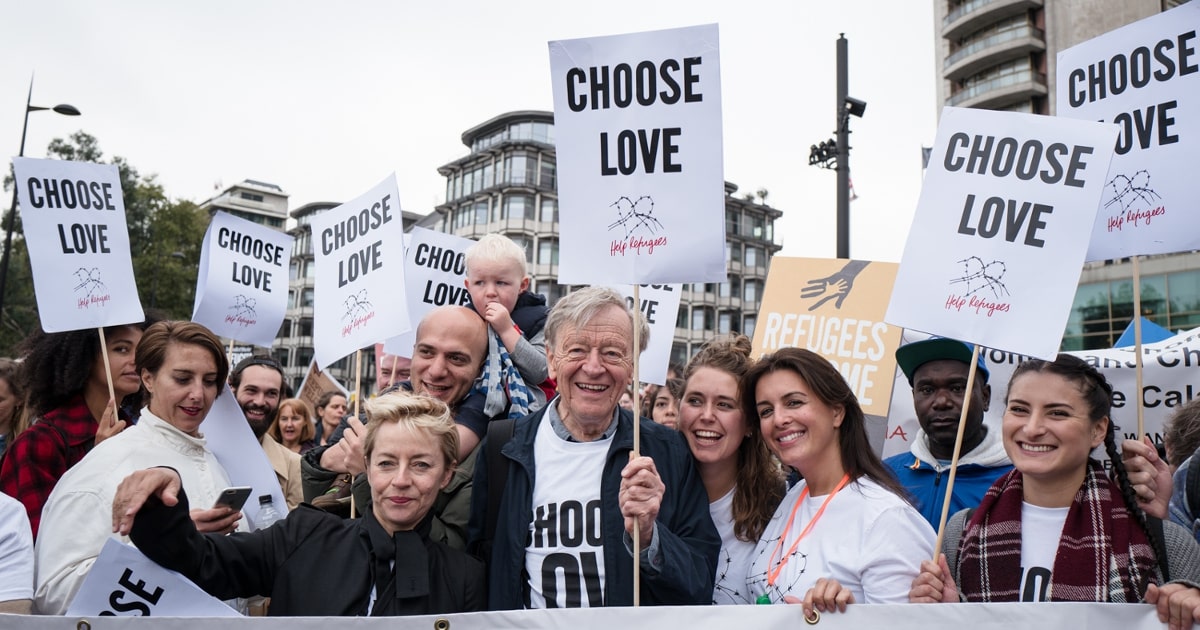 Another organization that puts the human element into their branding is Help Refugees, and notably their Choose Love campaign. The Choose Love campaign targets persuading people to donate money by listing several goods in the charity's online and physical store, with the cost of each item.
By grounding its branding in a message of hope and love, the organization is tremendously successful at evoking an emotional response from its audience. The colors are sleek and polished, and the overall brand evokes a high fashion or lifestyle concept store, helping attract the millennial donor demographic.
Oxfam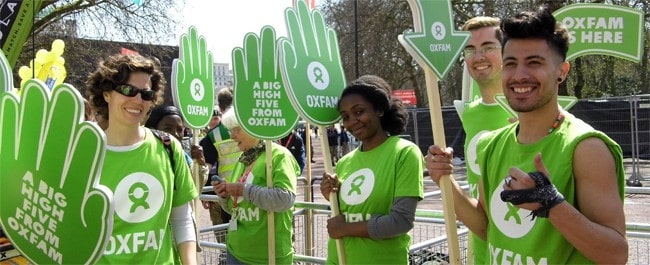 In a completely different arena, we have Oxfam, who are known for their fantastic and imaginative branding. The color green here is intended to symbolize Oxfam's dedication to addressing global inequality, but is also a pretty warm green and makes the charity appear welcoming and approachable.
The lack of rigid lines helps add to that pleasant feel, and the whimsical fonts assist emphasize this also. Oxfam employs excellent case stories and imagery to ensure that their effect is always front and center.
Love146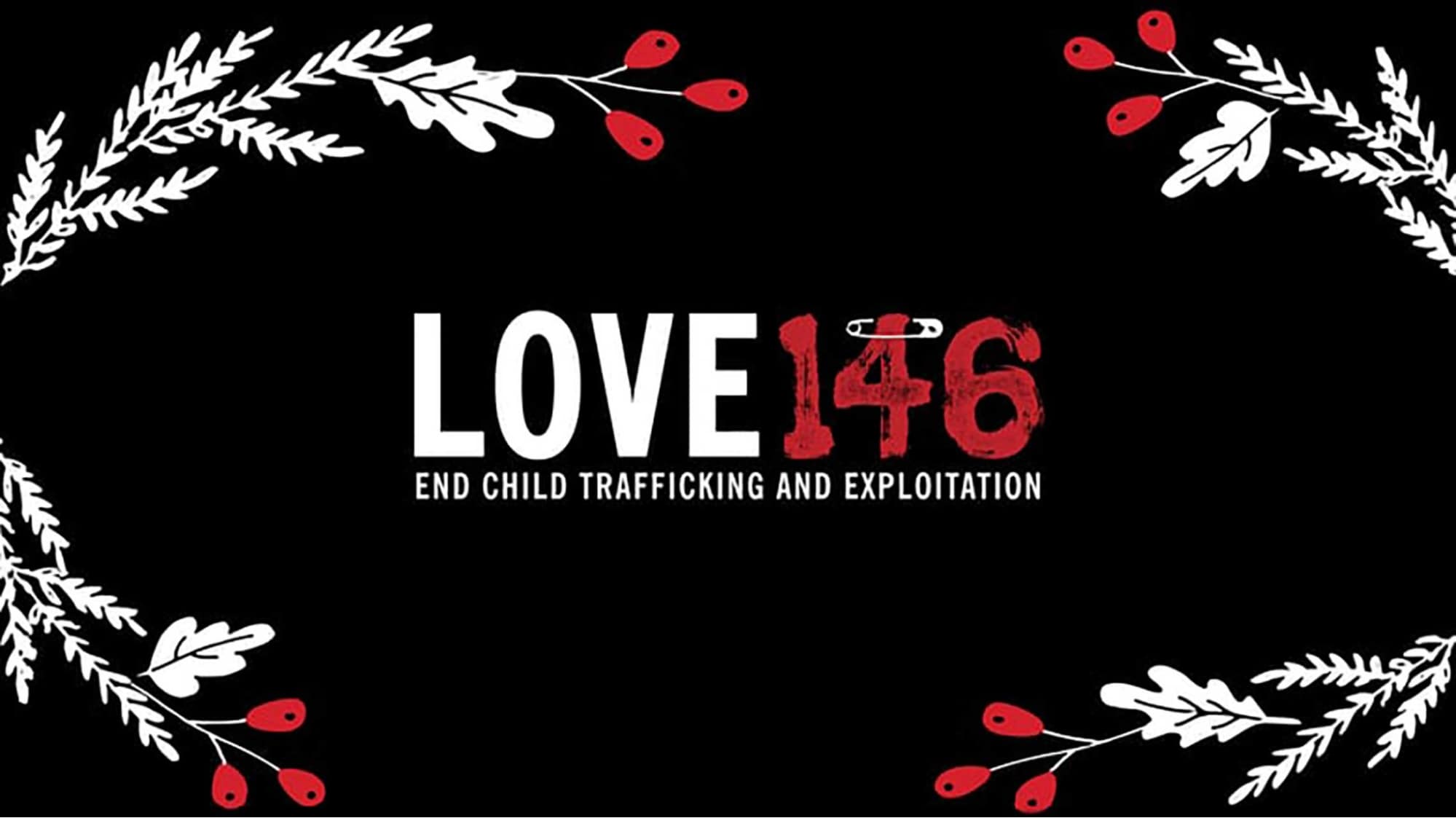 Love146 envisions a future free from human trafficking. Offering survivor care, professional training, and preventive education, they have offices in the United States and the Philippines. Additionally, they are dedicated to forging ties and elevating local abolition movements.
The most prominent colors Love146 utilizes are red and gray or black. With red placed on a dark background, this foundation offers power and fortitude to youngsters experiencing an immensely negative situation. Other than their logo and color, a distinctive characteristic of Love146's website and social media is the many photographs of children, a continual reminder of the organization's aim.
Look at the colors and imagery used on the various social media accounts the business uses: Facebook, Twitter, and their website. With so many individuals, businesses, and causes engaged on social media, it's easy to get caught in the shuffle. Love146 makes their presence shine out with consistent but strong branding.
Cancer Research UK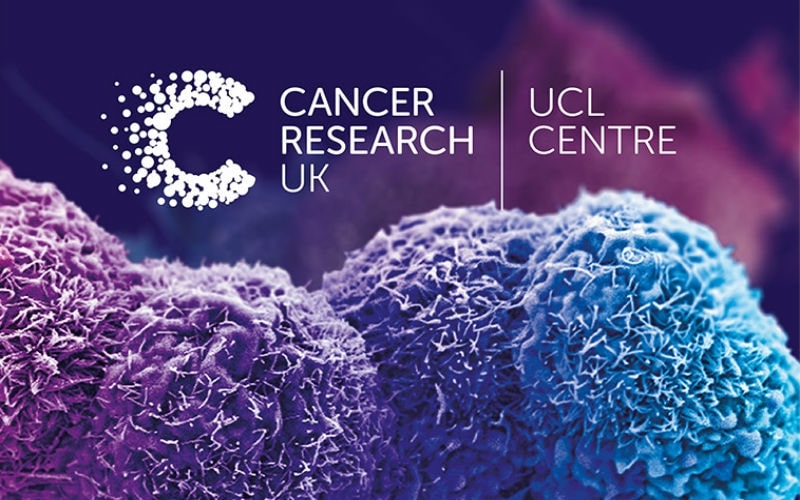 Cancer Research UK are recognized for their bold and distinctive branding that they employ consistently across channels and mediums. Their logo is constructed with a visual motif of circles, which is seen in all of their designs.
This circle theme helps distinguish them from other NGOs and means that their designs are easily recognizable. The color choice is pretty modest yet still seems warm and friendly notwithstanding the use of blue.
Final words
A lot of new nonprofit groups make the mistake of thinking the cause will sell or brand itself. It's simple to assume many others will benefit from your message, and this belief will be widely accepted. Unfortunately, it takes a lot more forethought than that. There's a lot that goes into a great marketing strategy including content marketing, commercials, and social media campaigns. That's quite a task for a single organization to undertake.
Branding is a critical feature of any successful charity organization. You don't have to be a marketing wizard to establish a strong brand for your company as long as you keep the focus on your unique story and engaging with others. It is important to have a forward-thinking approach to branding in order to promote a good cause.