Traffic is coming to your website. The conversion rate is good. But then you see a troubling trend: order values are consistently poor. Average Order Value (AOV) is a useful— yet imperfect — metric to track your business as you develop. Traditionally, it is one of the first numbers of store owners trying to increase to maximize their return on advertising investment. And it sounds easy enough: if you can get customers to spend more money on an order, you're going to make more money, right?
Not that easy. As with every single metric, AOV also has its limitations. In this article, I'm going to address how to think about your AOV, and how to increase your AOV, which can lead to not just more sales but also bigger profit.
What is the average order value?
Let's look at this example: if your store has a total sales of $2,000 divided by 100 orders, your average order value is $20. What this means is that, on average, a customer spends $20 per purchase on your shop. If you are a Shopify user, you can find this number (along with several other reports) in your Customer Reports.
Traditionally, companies who know their AOV is $20 ten focus on getting consumers to spend more than that threshold with, say, a free shipping deal for orders larger than $25. And while this may help your sales stream, it may not offer you the highest profit margins.
Five ways to increase average order value
Create minimum order for free shipping or other gifts
Free shipping is an overused approach, but that's because it's a highly successful way to persuade consumers to spend more. And it's very easy to set up with Shopify. Start with the modal order value or the most common order values to determine your threshold. For example, if most of your orders are in the $35 range, you will be given free shipping to orders in excess of $50.
It's recommended to set your threshold at about 30% higher than your AOV. The aim is to make free shipping feel available to the largest number of customers, thus increasing your overall revenues. Setting the criterion for high-risk abandoned carts.
For example, if you set your free shipping threshold at $35, based on your $24 AOV, the vast majority of customers spending $15 would probably abandon their carts. If your aim is to filter out lower-paying customers, then that's a brilliant strategy—but I think it's not.
A difference in free shipping gives a fixed discount for orders above a certain level. For example, you may be able to offer a $10 coupon for orders over $50. You may also sell a 10% discount on orders over $50, but this makes profits become unpredictable. Kopari Beauty provides free gifts with a minimum purchase order and promotes this through its in-cart message: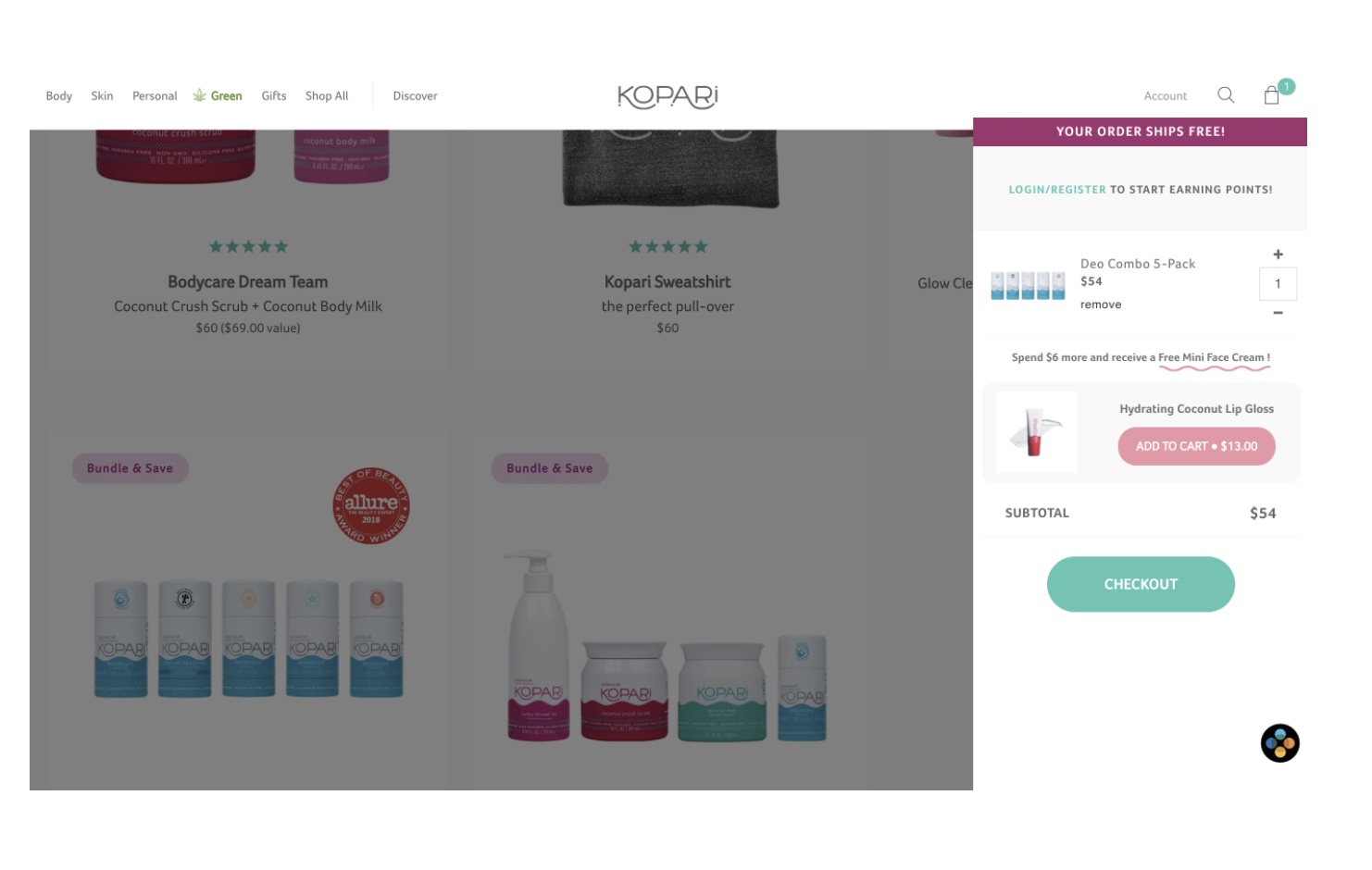 Bundle products or create packages
If you want consumers to buy more products, consider designing product packages that cost less than if the same items were purchased individually. By bundling goods, you increase the perceived value of the purchase of the consumer. One perfect approach to product bundling is by selling a bundle of goods to create an all-in-one solution for the desired experience.
For example, BioLite bundles a stove and accessories together—the essential tools to cook a meal while camping. This makes it easier for consumers to get everything they need in one shot, thus removing the need for doing more research. And you sold several items instead of one.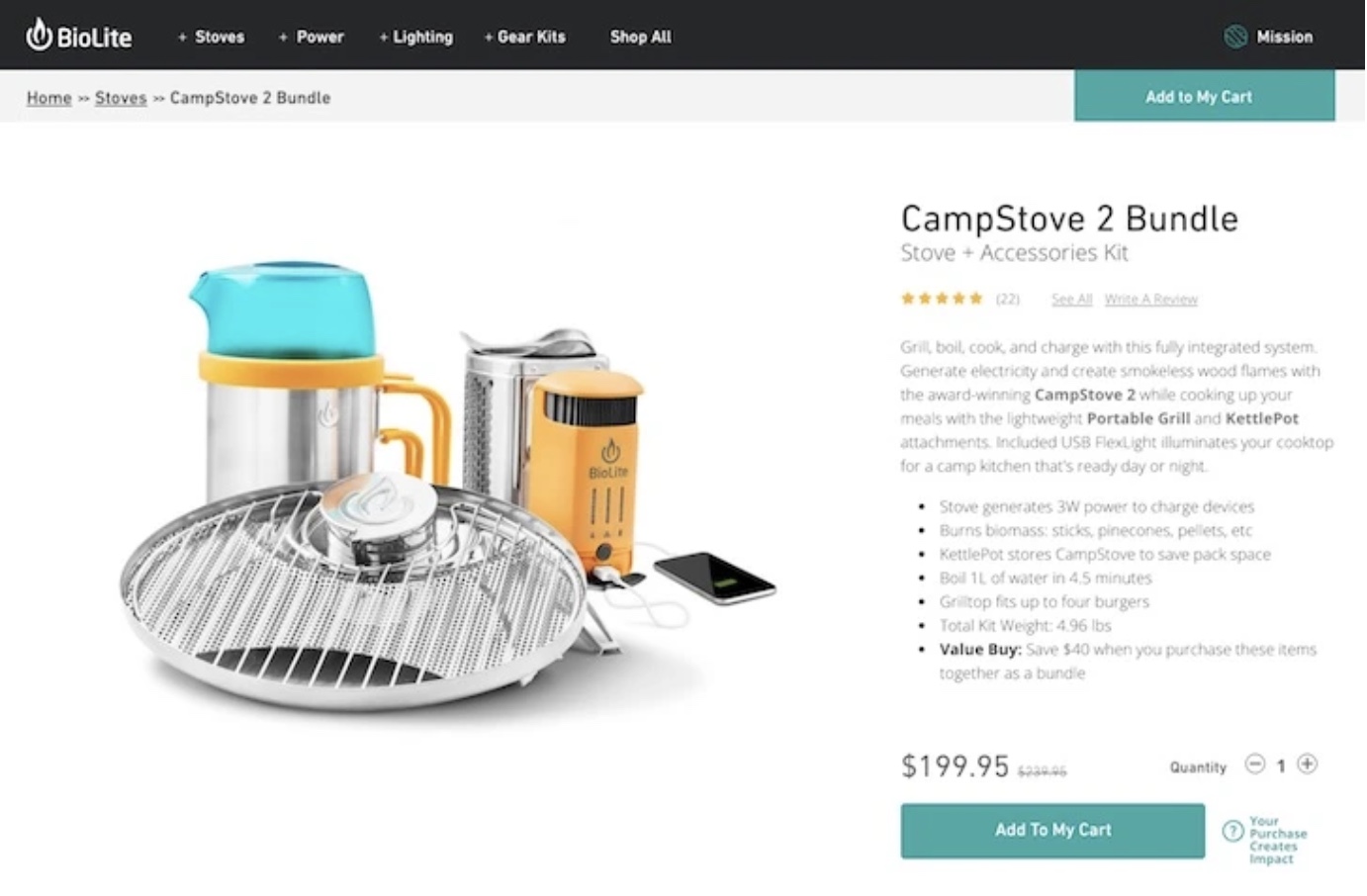 You can also enable your customers to build their own bundles by enabling custom items or packages that allow customers to select which features or add-ons they want in their order. For example, Contrado, a clothing store, enables customers to create their own face masks and add up-to-date fabrics, white markings, and other exclusive add-ons that can increase overall order.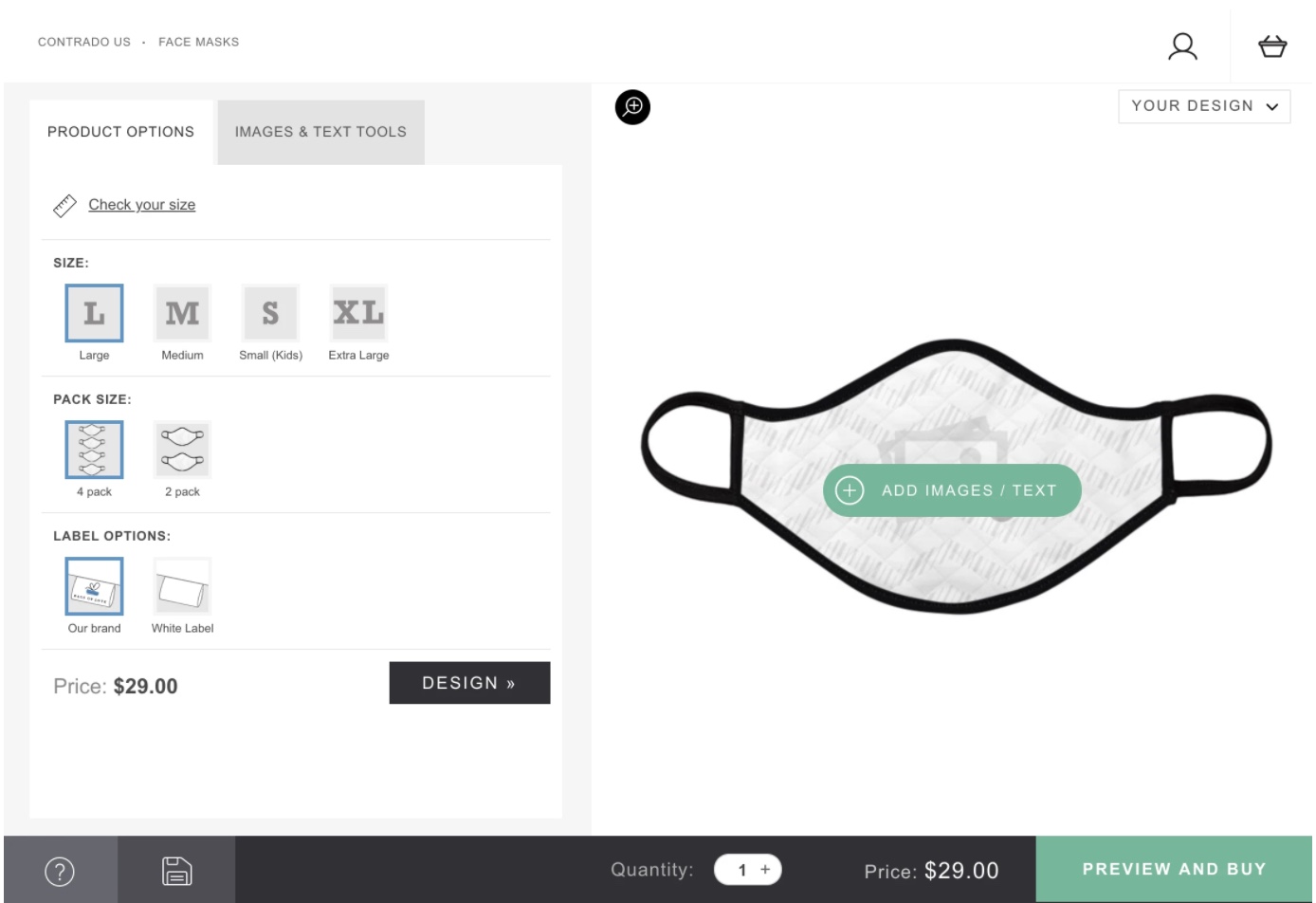 At Lively, founder Michelle Grant was motivated by the actions she observed in retail stores. She knew from her experience that 90% of customers would purchase two or three bras at a time after their custom fitting. So lively bundling is also available online: purchase two or three bras at a time for a small discount.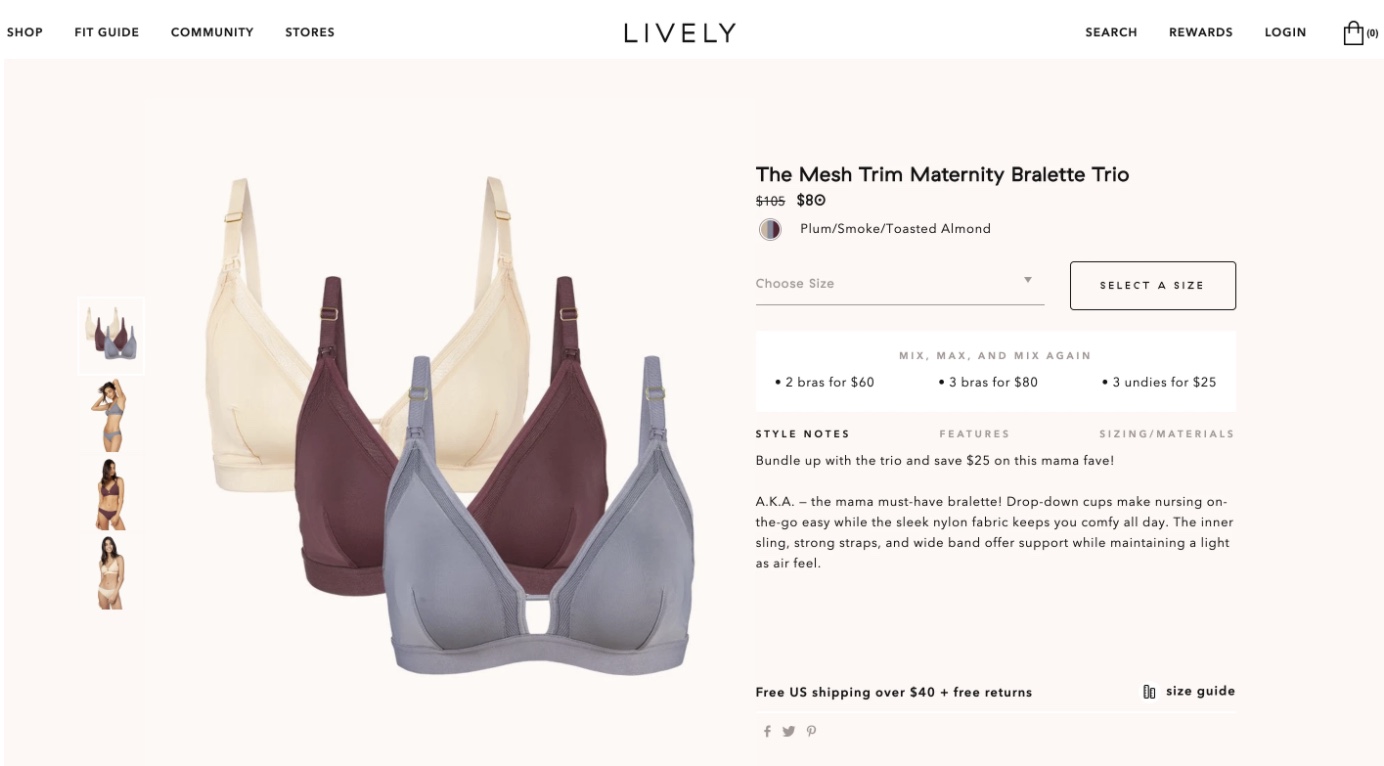 Upsell or cross-sell complementary products
Upselling and cross-selling are as old as the McDonald's refrain, "Would you like fries with that?" Similar to their cousin, bundling, upselling and cross-selling is all about nudging consumers to buy complementary or upgraded versions of items that they already purchased.
And as with any kind of strategy, it can experience decreasing returns with overuse. Here are ways to build your upselling strategy:
Don't do upselling too much, recommend like how a friend would. Nobody wants to feel like they're being sold to. Your upsell needs to be helpful and sincere, just as a friend would recommend a product. Instead of simply suggesting other common items from your shop, hand-picks products that fit perfectly with the item in your carts, such as accessories or add-ons. For instance, a mouse for a laptop or batteries for remote control.

To increase the likelihood of customers taking the upsold product, give low-value upsells. If someone is out to buy $50-$100 of products, it's hard to persuade them to buy another $100, but it's easier to persuade them to add a $20 product that complements their original purchase.

Checking for post-purchase upsells. If a brand is concerned about hurting its conversion rates when attempting to package complementary goods, a low-risk test approach is to use post-purchase upsells. That way, you can use the data to tell you which goods people are buying together. And then create a pre-purchase kit for the same item.
Set up a customer loyalty program
If your store sells consumable goods – something that consumers need to buy again and gain such as razors or shaving cream – consider implementing a reward or loyalty program. Offering a Customer Loyalty Program is a retention strategy that allows you to build relationships with your customers and encourages them to return.
It's important to make sure that your loyalty program evolves with customer tastes. In the background of a global pandemic and a looming economic downturn, for example, it does not make sense to reward consumers with needless extravagant gifts for spending a lot. Claire's, a teens and tweens accessories shop, recently launched a loyalty program promising cashback rewards ($5 back per 100 points). They know that every dollar counts for their young customers. If there is an opportunity for your customers to receive points under your loyalty scheme, you can expect to see a major improvement in your average order value.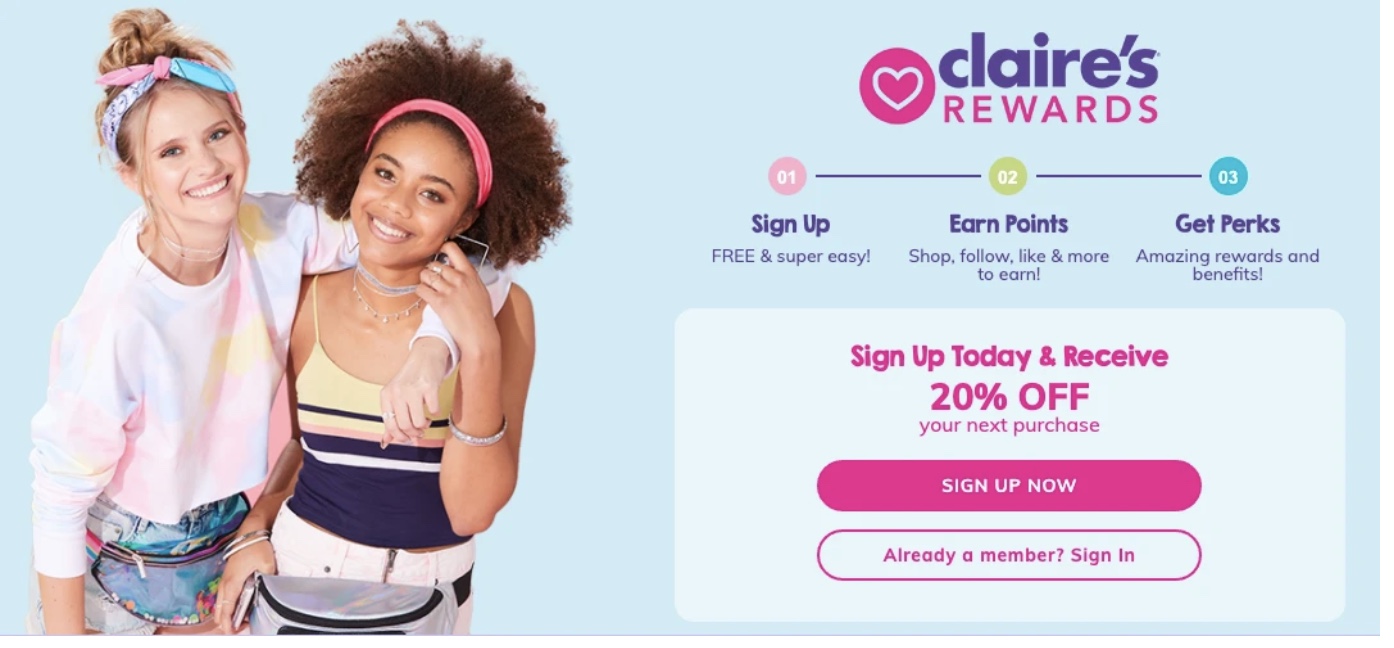 Provide staffed live chat support for quick responses to customer concerns
Live chat typically conjures up visions of headset-clad support reps sitting in troubleshooting. Nowadays, companies that use live chat are selling more — 10-15 percent more per cart, according to Forrester.
Another way to think about live chat is that live chat makes the most potential prospects, well, buy. You'll talk with visitors who have intentionally come to your site to browse or buy, but who may need unique questions answered in order to gain the confidence to click "Buy."
Live chat is particularly useful for high-ticket items, such as mattresses and furniture, which may require more handholding to enter the checkout line. Product feedback, testimonials, and other social proof can help, but live chat can close the deal when the other factors can't.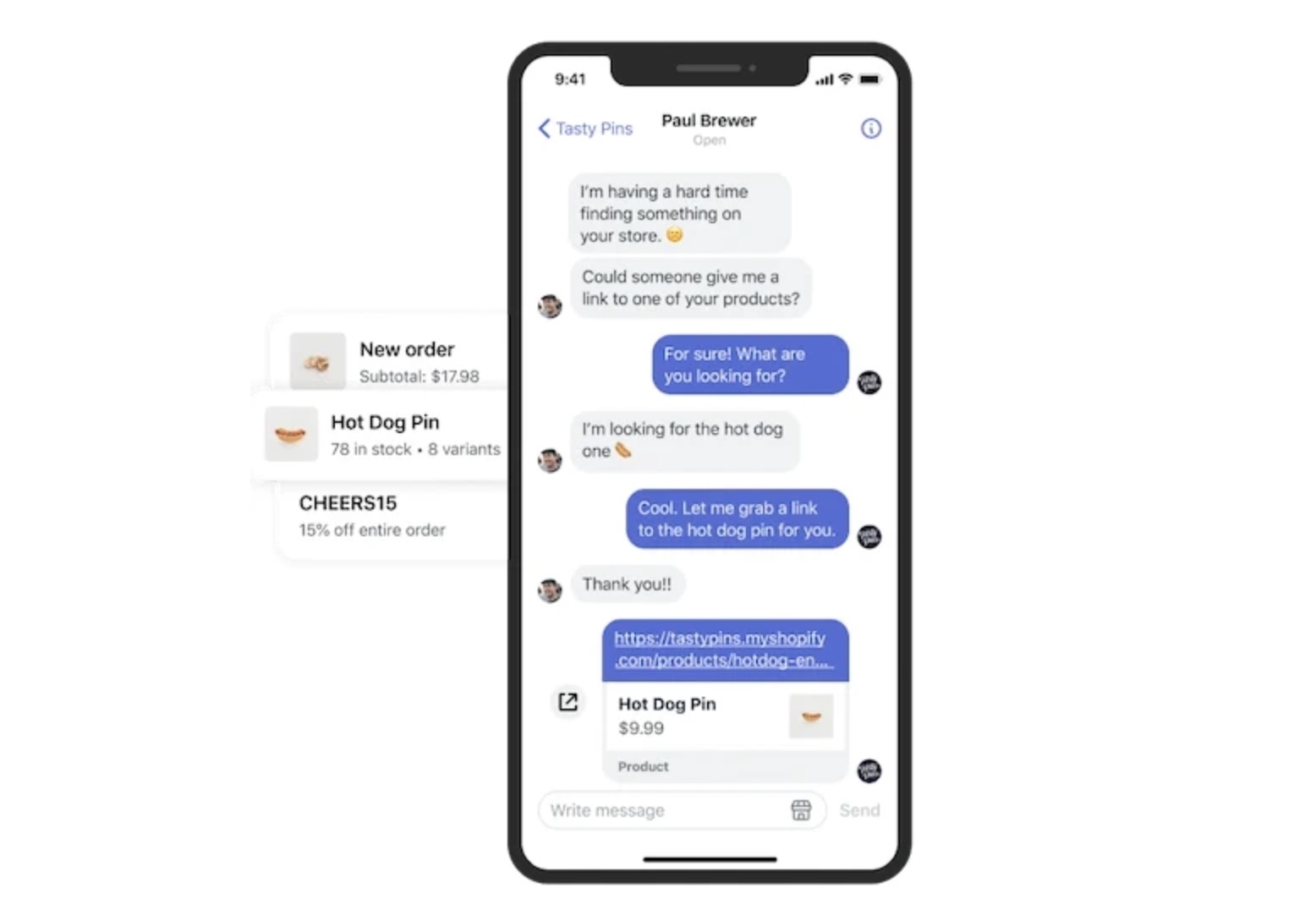 Being available via live chat allows consumers to get immediate answers to their questions, which means greater sales opportunities and fewer abandoned carts. What's more, if you have a way for your customers to immediately interact with you, you're not only helping to sell once, but you're encouraging a dialogue that can inspire repeat purchases.
Final words
What's great about focusing on Average Order Value is that you are focusing on customers who already want to buy. They have come to your site with a great deal of intent; they might even have things in their carts. Everything you need to do is help them discover and purchase other things that are important to them.
When you concentrate on engaging and enabling others who are already spending with you, you have fewer obstacles to conquer. Instead of spinning the wheels on the customer's acquisition treadmill, it's about having a greater exchange of value—customers that pay more, get more.