In the situation that resources are limited, competition is tough, and deadlines are approaching, you need something to fall back on and show you that you're in the correct direction. It's time you need a strategy called a go-to-market strategy.
Every business wants to develop. They need a solid strategy to enhance the quality of their company and significantly increase the interest.
Therefore, in this article What is a Go To Market strategy? 7 Steps to build a successful Go To Market strategy, we'll help you learn deeply about this strategy so that you can use whenever you want to sell a new product.
What is exactly a go-to-market strategy and why do you need one?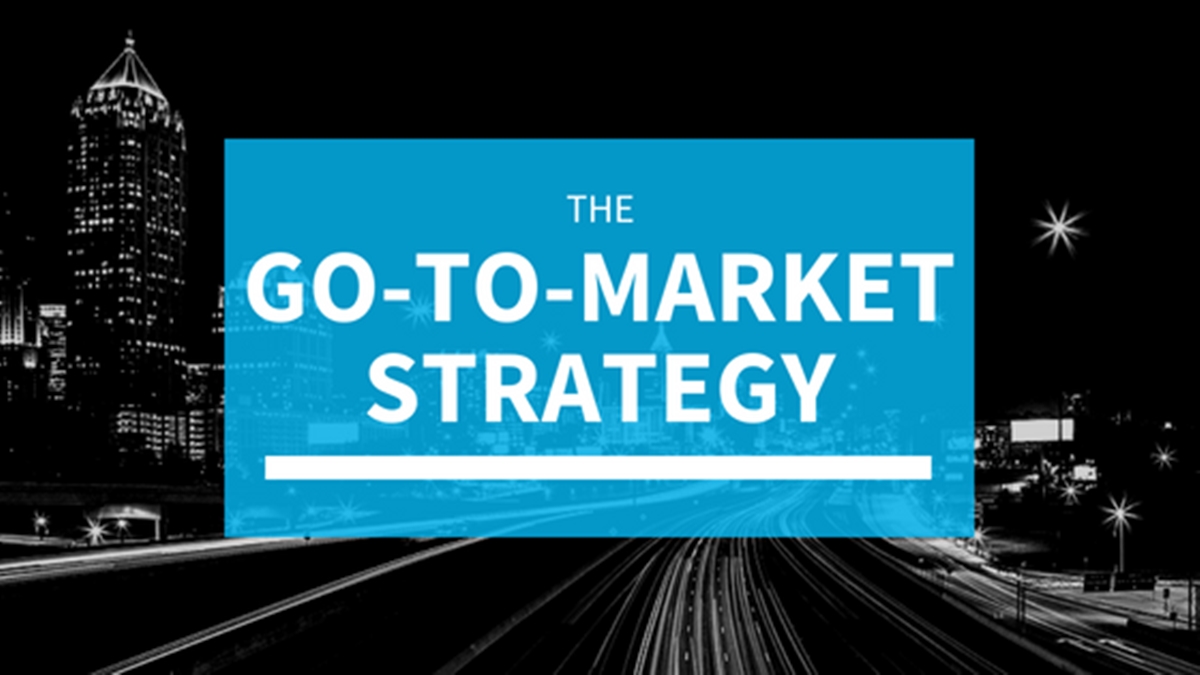 What is a go-to-market strategy?
A go-to-market strategy is the plan of an organization that outlines the necessary steps to reach target customers and gain a huge advantage. The aim of a go-to-market strategy is to offer a blueprint for delivering a product or service to the end customer in terms of some factors such as pricing and distribution.
A go-to-market strategy can be used for a number of events when you want to sell new products or services, bring a new product to a new market and even relaunching the business or brand. With this strategy, businesses can deeply understand why they should launch the product, who the product is for and build a plan to connect the customer and persuade them to purchase the product or service.
Why do you need one?
A go-to-market strategy will definitely offer you a lot of purposes. First, it explains why you're launching your product, who it's provided for, and how you're planning to handle the difficult job of getting them to engage with and purchase it.
Second, when you use this strategy, you have to consider all the problems your visitors will face when presented with your product. That will ensure a seamless experience for the customers and gain their trust. Your strategy aims to make sure that you're destroying all the hard work you're put into getting to where you are now.
Here's the list of benefits you'll get from this strategy:
A clearly defined plan and direction for all stakeholders.

Decreased time to market for products and services.

Raised chances of a successful product or service launch.

Reduced likelihood of extra fees created by failed product or service launches.

Improved ability to react to changes and customer desires.

Enhanced management of challenges.

An established path for growth.

Ensured creation of effective customer experience.

Guaranteed regulatory compliance.
What are the elements of a go-to-market strategy?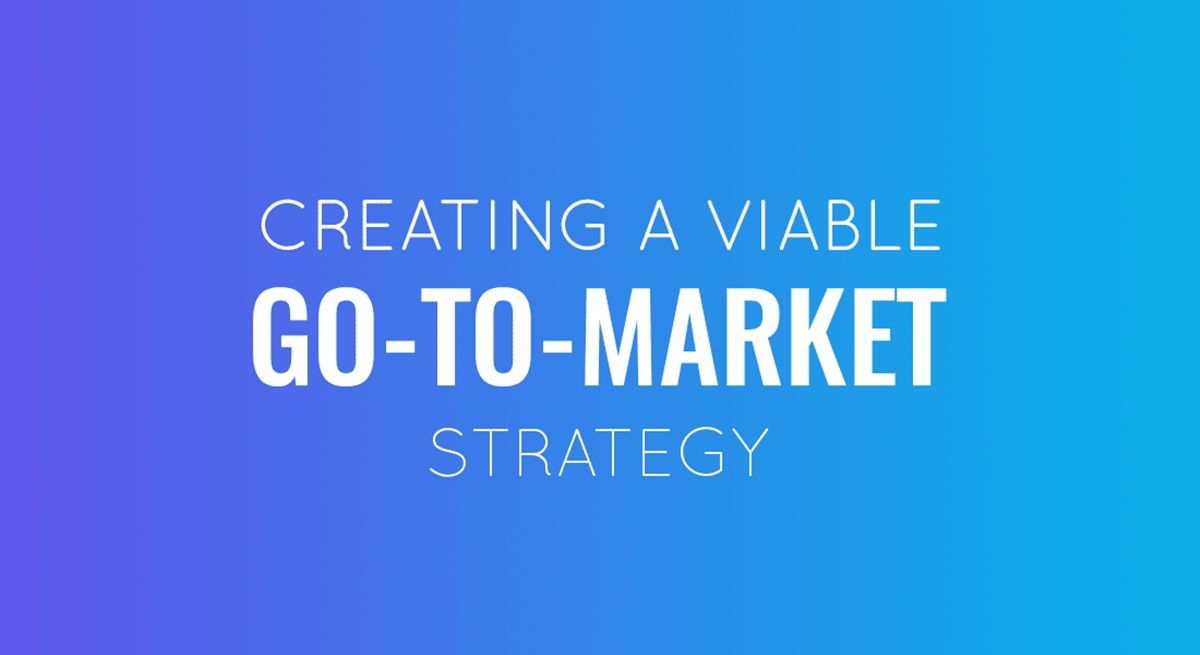 Understand market condition
In order to launch a product to a market, you need to understand the market you're entering. And conducting market research is the best way to get that knowledge.
A lot of resources will assist you in gaining insight into your market from publishers like IDG to research companies such as Forrester and Gartner. Remember to keep following questions as you dig into your target market so that you can guide your go-to-market strategy.
What is my market and where does it line up on the Ansoff Matrix?
The Ansoff Matrix was created by a mathematician and divide product market introductions into 4 paths:
Market penetration, where you sell a current product to a current market

Market development, where you sell an existing product to a new market

Product development, where you sell a new product to the current market

Diversification, where you sell a new product to a new market.
Who are my competitors and how am I differentiating myself from them?
If your offering is completely disparate, take advantage of that, but if not, figure out a way to carve yourself a niche by differentiating your offer in terms of price, expertise and functionality.
Set your selling strategy
In order to make a successful go-to-market strategy, you need to set your selling strategy. The results from the market research you've done in the market intelligence phase decide who is going to buy your product, solution or service.
The selling strategy aims to help you understand who decides within that market. You utilize your market research to build buyer personas instead of defining your target market as CMOs at middle-sized SaaS companies.
If you're on the product growth path, do research on your current customers so you can best reach their pain points. If you're on the market growth or market penetration path, do a survey about the experience of your existing customers with your product to know how you build your value proposition.
Growing buyer personas allow you to segment your market to get the best-suitable customers. Therefore, you're aiming CMOs at middle-sized Saas companies who are attempting to build a reporting structure to show the ROI of the marketing results.
Key Message
Finally, you need to reveal your key value proposition to create a good go-to-market. You have the knowledge about the market you're getting into and who your customers are. It's crucial for you to promote your product messaging to become different from your competitors and resonate with purchasers.
Ask yourself 3 following questions before creating your product:
How does your offer meet the need in the market?

What proves that your solution will satisfy their need?

Why should your target market believe you?
Who is responsible for a go-to-market strategy of a business?
The ideas used to bolster a product's launch are mainly marketing functions, which are lead generation, brand awareness, promotions, customer outreach and public relations. Hence, the marketing team will be in charge of the go-to-market strategy of the company.
Product management takes responsibility for the success or failure of the products. Thus, the product team should cooperate with marketing to construct a strategically go-to-market strategy for their products.
The product team should be leaders when the marketing department does not prioritize the go-to-market plan. An app built for product roadmaps is necessary when the product team needs a tool to catch and share the high-level details of this strategy.
How to build a successful go-to-market strategy?
Consider your customers
The first task to finish when creating your product for the market is to identify the buying center and personas.
The roughly seven roles are as follows - although it's essential to notice that some job titles might include more than one role.
Initiator: Begin the purchasing process or express initial interest

Users: Uses your product on a regular basis

Influencer: Persuades others the product is necessary

Decision makers: Make final approval for the purchase

Buyer: Has the budget

Approver: Final approver who gives the initiative on a large scale (typically somebody in the C-suite)

Gatekeeper: Blocker in having a product processed or approved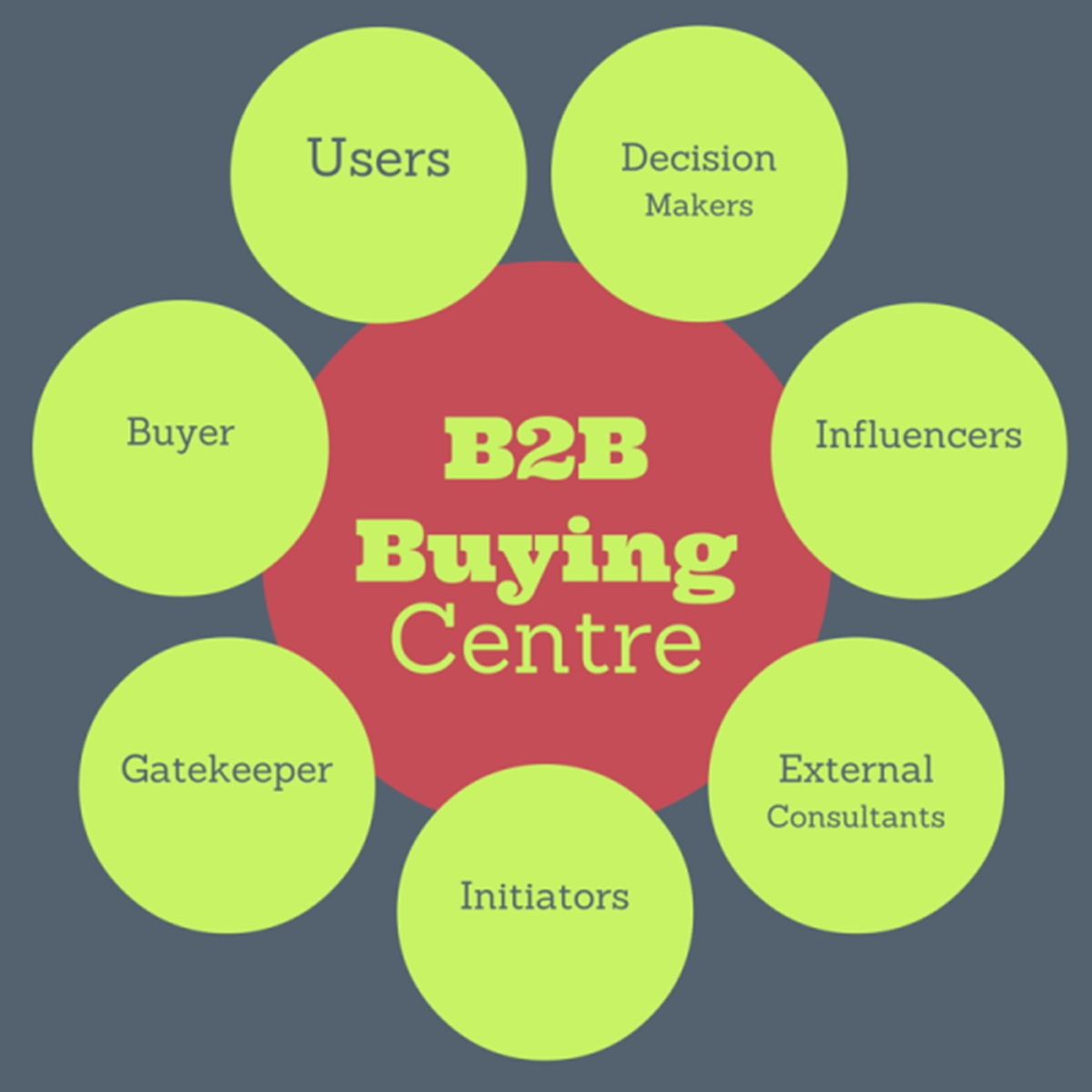 These roles are created based on the product, industry and market you're selling to. Your team should consider different job titles that could be affected by your solution.
Do research on every role to gain a general sense of what they do, their purpose and their pain points. It's significant to know who these people are, what drives them, what their issues are because they will be the ones to put your product on the map.
Create your value matrix and key message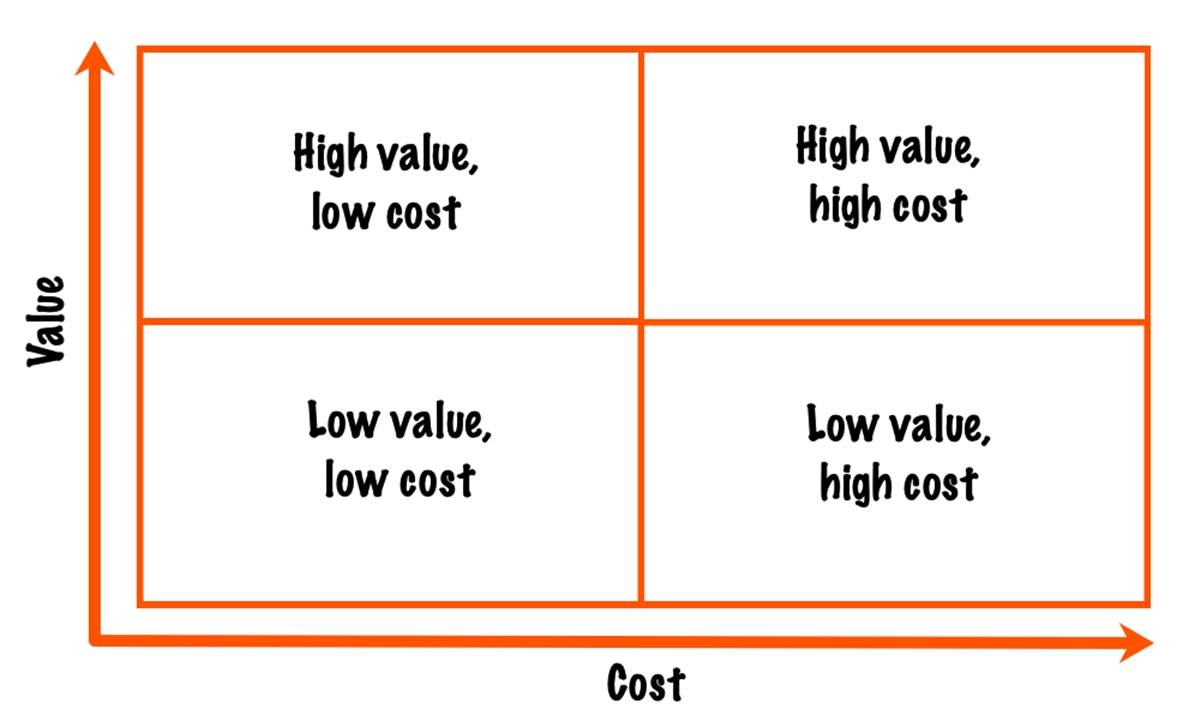 A value matrix can be understood to be a breakdown of each buying center persona, their business issues, how your product is excellent at answering those problems, and a relevant marketing message connecting the issue and solution together.
Make a chart with each persona in one column. Below each persona, write the pain points they face daily. Add your product in a row below if it can solve or mitigate any of these issues.
Consequently, the message needs to get a pain point and value in a meaningful way. The best way to do this is to distract the pain point. The aim of your product is to kill the pain.
When your value matrix is in place, you need to check your messaging. That means you'll use the message you've made for different audience members to begin advertising on marketing platforms.
You'll have three criteria to test: the channel you advertise on, the audience you aim at and the message you convey.
First, identify where your audience is before deciding where to test. There are some paid digital ad channels such as LinkedIn, Google Ads, Facebook Ads, and Twitter for you to use. Test the different channels and keep advertising on those showing high conversions. And remember to stop investing in channels that have low conversions.
The next step is to optimize your audience. Several ad platforms have highly targeted audience settings for advertisers. For instance, LinkedIn provides choices for job title, job function, company size and location. Test various choices to know who is more likely to click or convert.
Take an example, you saw high clicks in some industries, then we started targeting and utilizing our ad budget to concentrate on those industries on LinkedIn. The key is to spend money on where you can gain the biggest return on investment.
You also implement the message test to understand which versions resonate most with your audience. The engagement and conversions rates of your advertisements will define how good value proposition and pain points work.
When you've got this data, you can base your bigger campaigns off these strong insights.
Break down the buying process
With your personas and value matrix designed, dig deeper to know the buying process from the purchaser's perspective and the perspective of your business.
From the buyer's perspective, the purchasing process is linear. More or less, it will go like this:
The customer realizes they have a business issue and research the topic

The customer takes a shortlist of potential solutions
The list is narrowed down by communicating to sales teams from the solution providers and by testing product use cases until a decision is made.
The purchaser's journey - from the perspective of the company - is a funnel in which there is a great amount of general interest at the top which eventually narrows down as chances fall out the pipeline.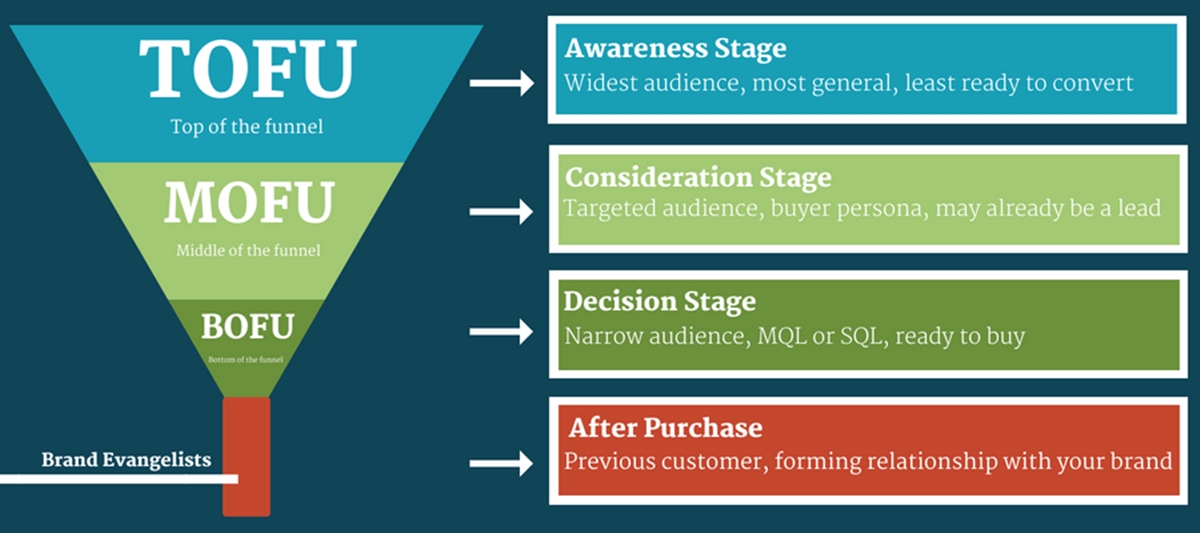 The top of the funnel is the attention stage. Content, such as blog, whitepaper or video, at this stage gets a potential customer's attention. A lead gets here by entering an ad, social media post, a search engine finding. Nevertheless, these behaviors will not show that this lead will make a purchase.
The middle part of the funnel is the consideration stage when a prospect has shown that they have an issue and your product can solve it. They demonstrate this through digital behavior like downloading an ebook or entering a webinar.
The bottom of the funnel is the decision stage. This is when the prospect has likely questioned for a quote or a trial period and is reaching a decision on whether or not to buy.
While each business separates the lead generation and qualification process, marketing is primarily responsible for ToFu and MoFu because they need to create interest and awareness and use messaging and content to educate relevant audiences on the value of a product.
When a lead gets to the decision stage, the sales teams take control and the lead join the sales funnel. At this time, a lead considers buying your product.
Here are the stages of the sales cycle:
Contact: Communication between the lead and sales rep starts.

Qualification: The sales rep understand the business and their lead's issues and pose questions to see whether they satisfy the basic requirement to buy the product (BANT is a common sales qualification method but there exist some other sales methodologies that can be used to qualify).

Business case: The prospect test the product via a free trial or POC to know whether it can meet their needs.

Evaluation: Those who make decisions in the organization define the cost of the product to the findings they gain during the business case.

Negotiation: Both sales rep and decision-makers talk over pricing details and feature demands.

Close: A deal is approved upon and your prospect becomes a customer.

Renewal: Your customer renews their contract or subscription.
Select a sales strategy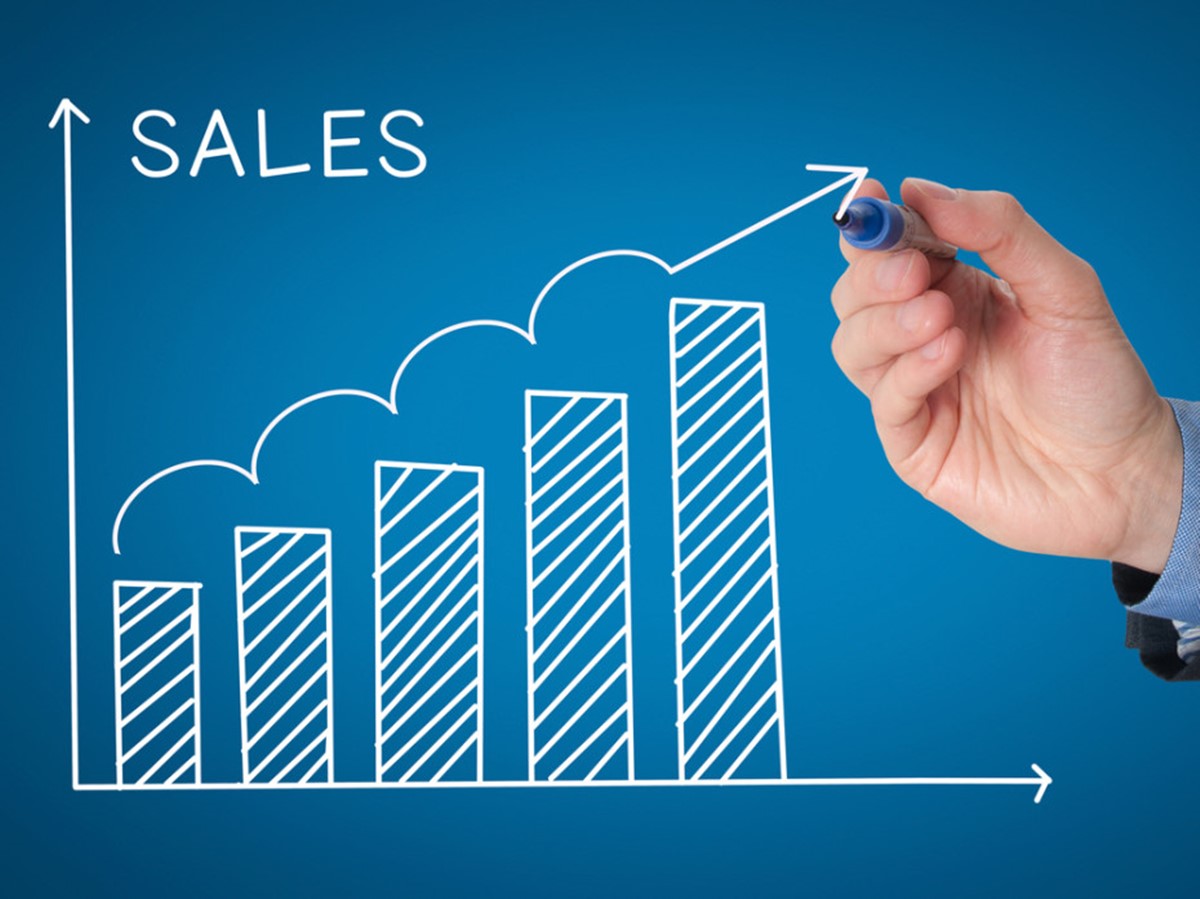 It's about time to choose a sales strategy in order to bring your product to the market. It's also essential to think about complexity, scalability and cost of yours.
Here are four go-to-market sales strategies that cater to a variety of products and business models.
The Self-Service model
The self-service model is when a customer makes a purchase on their own. This model can be seen with B2C purchases where a customer can purchase a product or a service through a website, such as Netflix or Amazon.
This takes the most effect for simple products with a low-cost point and high sales quantity. It's complicated to build. However, if you succeed, it'll bring about a short sales cycle and zero cost to hire salespeople.
A sales team may not be needed, but a marketing one is necessary to drive traffic and conversions to your website. The key marketing team would consist of development marketing, performance marketing and content marketing specialists.
The Inside Sales Business Model
The inside sales business model is when a prospect needs to be bolstered by a sales rep to turn into a deal. This takes the most effect with a product of medium complexity and price.
The sales cycle goes between several weeks and several months. You'll invest in a sales team ,but inside sales reps are cheaper than field reps.
This type of model comes with a high sales volume, which can be profitable and is pretty simple to create and scale as you have more team members. The sales team would likely include a sales manager who takes care of reps.
The Field Sales Business Model
The field sales business model is when you own a full sales organization that closes large enterprise deals. This model includes complex products with high price points. That means it comes with a low quantity of deals and a long sales cycle.
Because the field reps have experience and a high salary, the sales team is often very expensive. This model is simple to create, but difficult to scale as it wastes time and money to employ and train a full sales organization.
This model typically comprises a sales manager, field reps, a sales development representative team, sales operations and sales engineers.
The Channel Model
Finally, in the channel model, an outside agency or partner sells your product for you. This is complex to create because people can be hard to recruit and educate on the advantages of your product. They often have less motivation to sell than your sales team.
Nevertheless, this type of model is low-cost, as you won't pay your own sales team. It takes the most effect with a product that fits the partner's interest. For instance, if you sell phone cases, you'll want to cooperate with partners selling relevant products, such as Best Buy or Apples.
These strategies can be combined based on industry and customer size. For those who is likely to start up, they should scale over time instead of investing in a high-priced sales team.
Snagging the attention of your target audience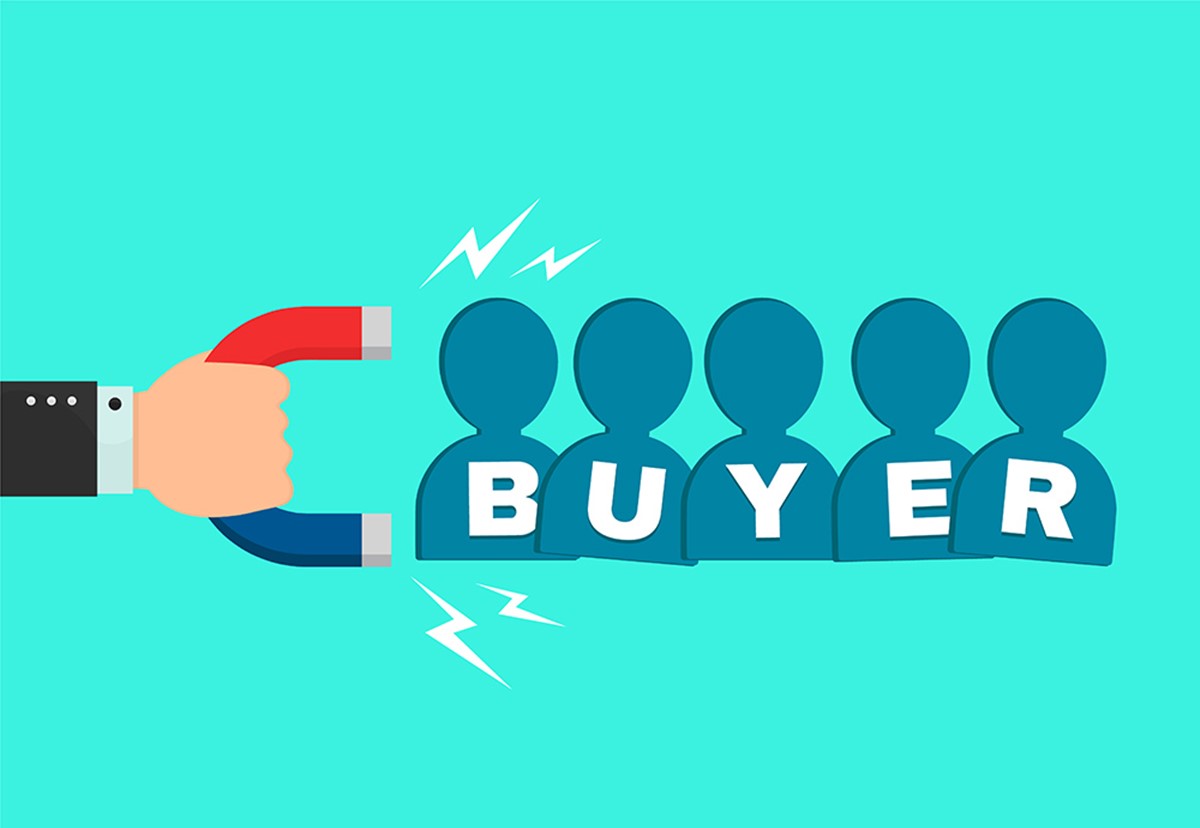 It's time to catch the attention of your target audience so as to fill your pipeline. This happens through demand creation, which can occur with inbound and/or outbound plans.
Inbound demand generation is when prospects recognize your brand through marketing endeavor and connect with you or reveal some signs of interest. For example, organic inbound traffic channels can be social media, content, ads redirecting to a landing page.
With outbound, a salesperson contacts a lead through cold outreach tactics. For example, he can find a contact list, send warm emails, phoning leads, or gathering leads at industry conferences.
When interest has already been created through these approaches, sales conversations start, and the leads are directed to more educational content and into the sales funnel.
Create content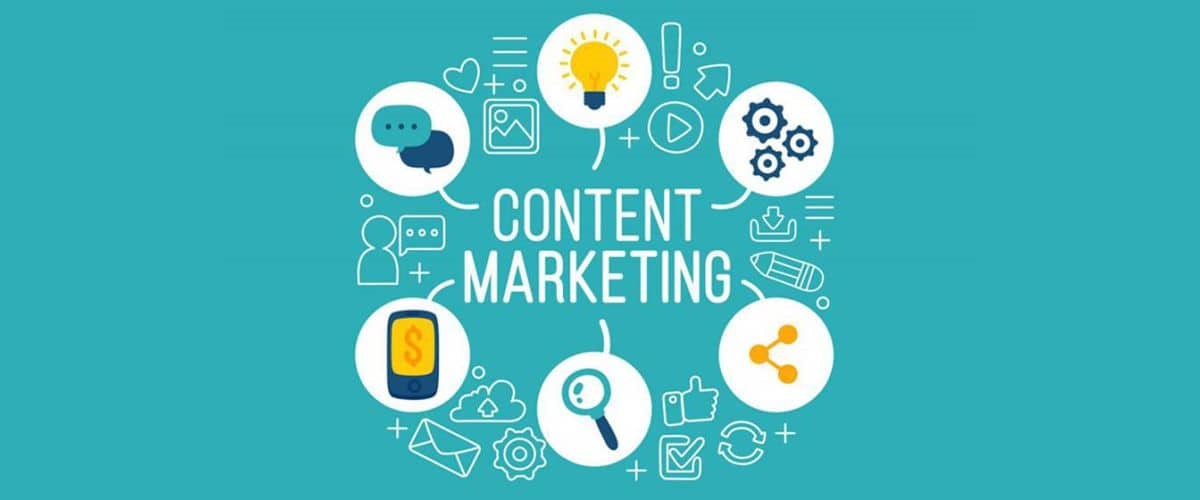 Inbound leads are usually simpler to convert and cheaper to obtain than outbound ones. This is because inbound leads already get the understanding of the business issue you solve, know your product and have an interest in purchasing your product.
Content marketing is the most significant element to create that inbound interest because the content to increase your website traffic.
In order to do that, your content marketing team needs to find and target keywords that your potential customers would look for and then generate and post relevant content on your site.
The key to content marketing is search engine optimization (SEO). It is the method a search engine rates the content on the internet once a query goes into the search bar, which will become a primary source for your organic web traffic.
Content marketing involves a cycle of keyword, research, creation and measurement.
Keyword research: Recognize keywords relevant to your product, analyze the volume, and difficulty of ranking for that keyword and see who is ranking for those keywords.
Content research: Figure out content topics that consist of that keyword. Check what articles currently exist around these topics and start to build your content calendar.

Content creation: Convert those ideas into action and hire a writer to write articles on those topics.

Design: Insert related photos, infographics, videos and other multimedia to your content in order to make it more visual and attractive.

Promote: Distribute your content and push traffic to your site by sending the links through social media and emails to your customer database.

Build links: Contact other publishers and ask them to link to your content to increase traffic with link building tactics. That brings authority to your website and then promotes your SEO rankings.

Conversion rate: Follow and measure the involvement and conversion rates of your content. Go on doing what works and stop what doesn't. From there, start the content generation cycle again.
Your content team should build content that adjusts the different stages of the purchaser's journey (ToFu, MoFu, BoFu).
Optimize and tracking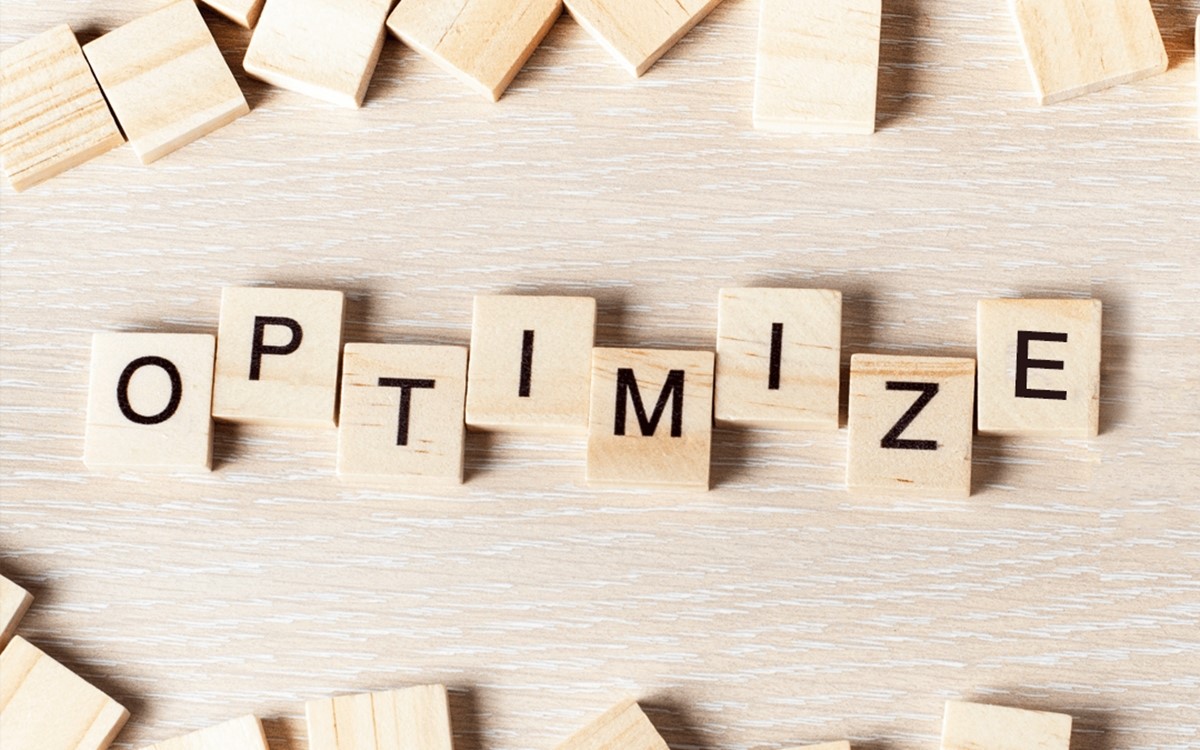 Development requires more than easily taking a sales strategy and creating a demand generation process. Optimization is a must.
To be successful in sales, you have to measure progress. The key performance indicators (KPIs) for managing a sales team are volume, conversion rate and time.
You'll also want to know the number of chances coming into the sales funnel: your pipeline volume.
Then track the quantity of closed/won deals coming out of the bottom of the funnel. Now make a comparison between the number of pipeline opportunities and the volume of won deals, you will have your overall conversion rate.
It's even more crucial to optimize the conversion rates between stages. When chances move through the pipeline, they'll go through different qualification processes, such as basic qualifications, current solutions, technical evaluation and closing). You'd like to track at which stage the chances fall out and what is the reason for it.
You also have to measure this for your whole funnel and per sales rep. This data shows you where each rep should be boosted and potentially have more couching. Personalizing your sales training attempts will shorten the sales cycle of each rep. Make a comparison between time and conversion rate to know who's more effective and faster in certain stages.
Track the volume of opportunities each rep converts and at which stage they fall out. The quicker an unqualified chance drops out of the funnel, the better, as a smaller amount of time, energy and resources are spent on that particular lead.
Lastly, track the length of your sales cycle. This is the amount of time for an opportunity to come into the sales funnel and become a closed/won deal. The aim is to diminish the conversion between each stage.
Running a business, you also have to optimize your customer acquisition cost. This will be extremely costly in the beginning, but as time flies, you need to decrease this cost by optimizing your processes. Otherwise, you'll waste more money than you earn.
Customer acquisition can be understood to be the amount of money to catch a new customer or deal per $1. InsightSquared claimed that the typical acquisition cost for businesses to make $1.00 is $1.18. That means most businesses spend more to earn a dollar than the true value of a said dollar.
The best chance for businesses to make more money and gain revenue is through renewals, cross-selling, and upselling. The average cost for a business to renew a product is $0.13, meanwhile upsells waste $0.28.
Many people assume that sales are a black box. However, with the help of analytics and new sales AI technologies cropping up, company owners can optimize their processes to develop business.
Take your time and keep iterating, and you can build a business.
Summary
It can be said that a go-to-market strategy is one of the most important contributors to the success of your business. We've just presented for you the knowledge of this strategy, helping you see what is the definition of a go-to-market plan is and how to build an excellent go-to-market one.
In case you have any questions, reach out to us by leaving a comment below. We're always ready to answer you.
Hope you have a nice day!