Do you remember back in the days when your parents check their mailbox and were filled with leaflets and advertisements? The same thing is happening in the digital world today. We're all bombarded by digital ads coming from everywhere. You open browse your Facebook feeds and see two or three Facebook ads every minute. You open Forbes, and you're asked to turn off the Ad Blocker. You need to go through hundreds of advertisements when you want to watch a video on Youtube.
Today there's only one place where Internet users have control over what they receive: their email inbox. They are very reluctant to provide anyone with their email address so that they can be sure when they open their mailbox, only relevant information will be there. That's why email marketing can be such a powerful marketing method.
When your customers decide that they want to get your newsletters, once they decide that your deal is something they want to see, you're halfway to win their trust and win their hearts. This article will provide you with a step-by-step guide on how you can get started with email marketing to build a relationship with your customers. First, let's review what email marketing is.
What is email marketing?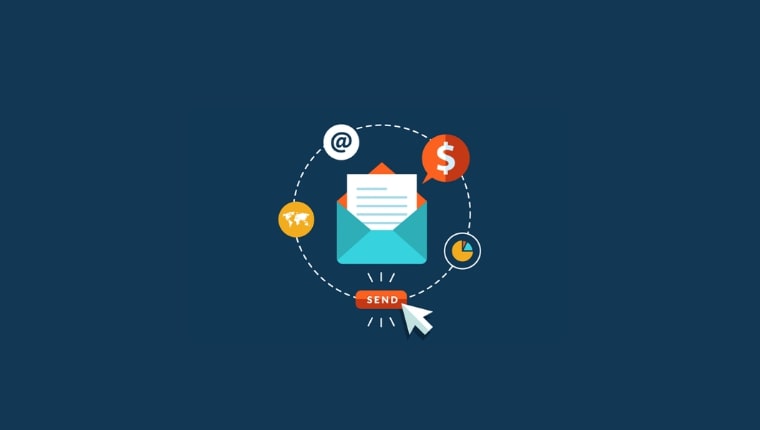 Before you get started with email marketing, it's important to understand what it is first.
Email marketing is the practice of using email as part of marketing efforts to promote the goods and services of a business and boost customer loyalty.
Email marketing is a method of marketing that can help raise awareness of new products, promotions, and other resources that you have among your customers who are on your email list. It can also be a way to educate your audience about your brand and product's value and let them know that they can rely on your brand whenever their need arises.
Email marketing is a powerful marketing channel, a type of direct marketing and digital marketing that uses email for advertising the goods or services of your company. It will help make your customers aware of your new products or deals by incorporating them into your marketing automation activities. It can also play a pivotal role in your marketing campaign with lead generation, brand recognition, relationship building, or customer interaction through various marketing emails.
Learn more: Email marketing vs. SMS marketing
Benefits of email marketing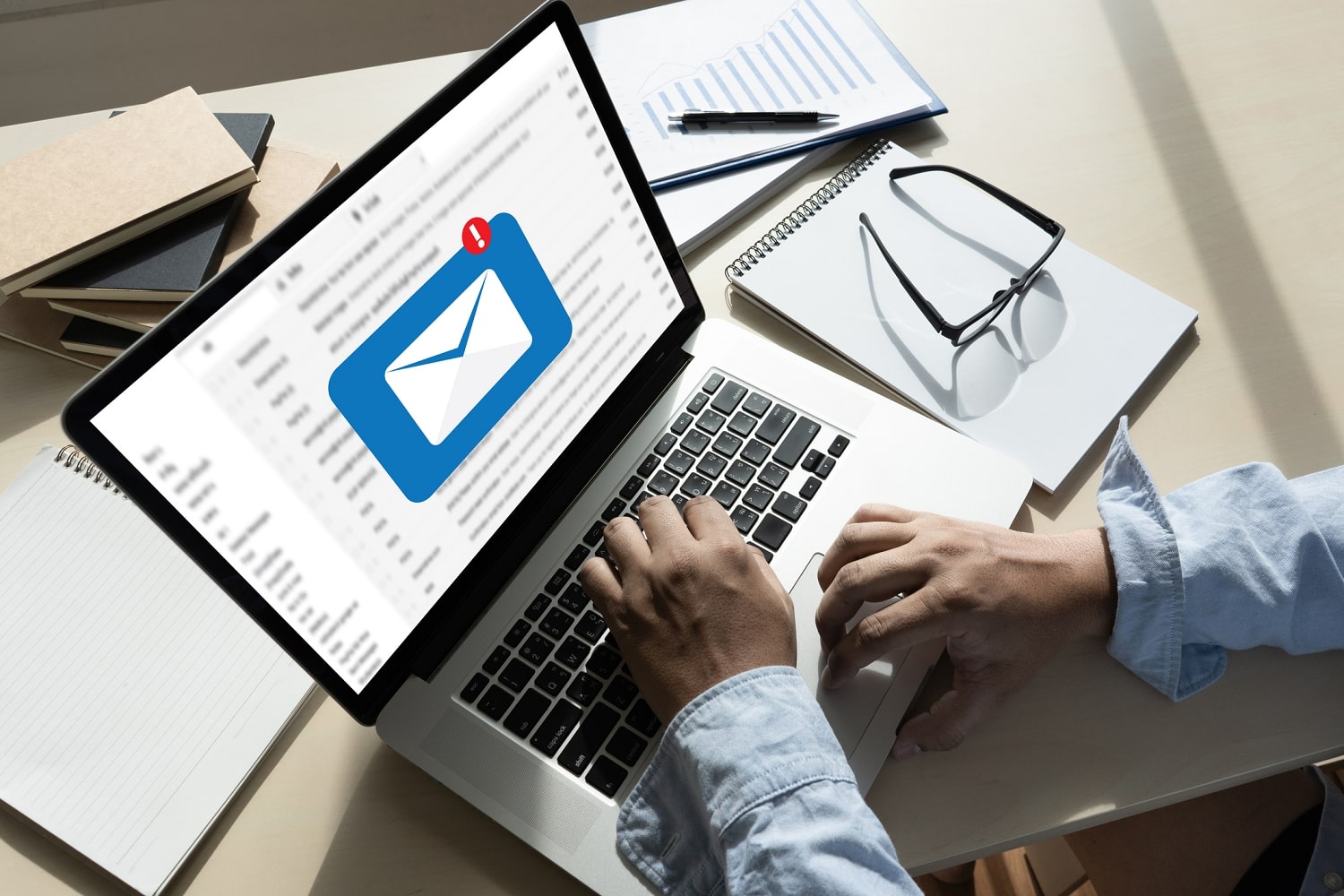 You own your email list and 100% of the revenue you generate from it
Your email marketing efforts' assets belong to you, and you can have complete control over how you're going to use them. You own your data, own your customer list, and own how you want to communicate with your subscribers. It allows you to take care of the company's success and take charge of your entire consumer experience. Any money you generate from email is yours — unlike marketplaces such as Amazon that take a cut out of what you get.
Also, owning your marketing allows you to create exclusive experiences that are more closely associated with your brand. The possibilities are limitless when you own your ads instead of relying on third parties to hold your customers' data and handle your messaging.
And if you switch your email provider, you can easily transfer your email list with you, allowing you to gain even more control over your marketing and the channels you use to develop your company.
Email marketing is a low-cost marketing channel
In comparison with social media ads and paid searches, email is a low-cost marketing channel. According to eMarketer, Brands are expected to spend up to $95 billion on Facebook and Instagram ads by 2021 — a 22.5 percent increase this year alone.
Alternatively, you can set up email marketing free of charge for certain providers and at a reasonable cost once you start growing your email list. Usually, email marketing also provides better ROI— as much as 122 percent on average — which is substantially higher than other marketing platforms.
Email marketing has a higher conversion rate
Once your customers have signed up to hear from you, that means they are ready to become your most committed and valued customers. It is estimated that about four percent of email marketing traffic will turn into buying customers in comparison with two percent of traffic from and less than one percent of traffic from social media. Conversion rates are also at least three times higher with email marketing than with social media marketing — especially if you're able to segment your audience and send them targeted, customized content to provide them value.
Email marketing automation saves you time
Email marketing automation enables you to automate most types of email marketing processes, which means once you set up your automation, you can let it run on its own without your manual involvement.
Want to introduce your brand and bestsellers to your customers? You can set up an automated welcome email series.
Want to save an abandoned cart? Create automation to send an email reminder to customers who abandoned their cart.
Want to boost sales? Automate your upsell campaigns by suggesting related products to your customers based on their past purchases.
By taking advantage of email automation to power your email marketing efforts, you will free up time to focus on other important marketing campaigns and business goals — rather than just spending on manual repetitive tasks.
The step-by-step guide to get started with email marketing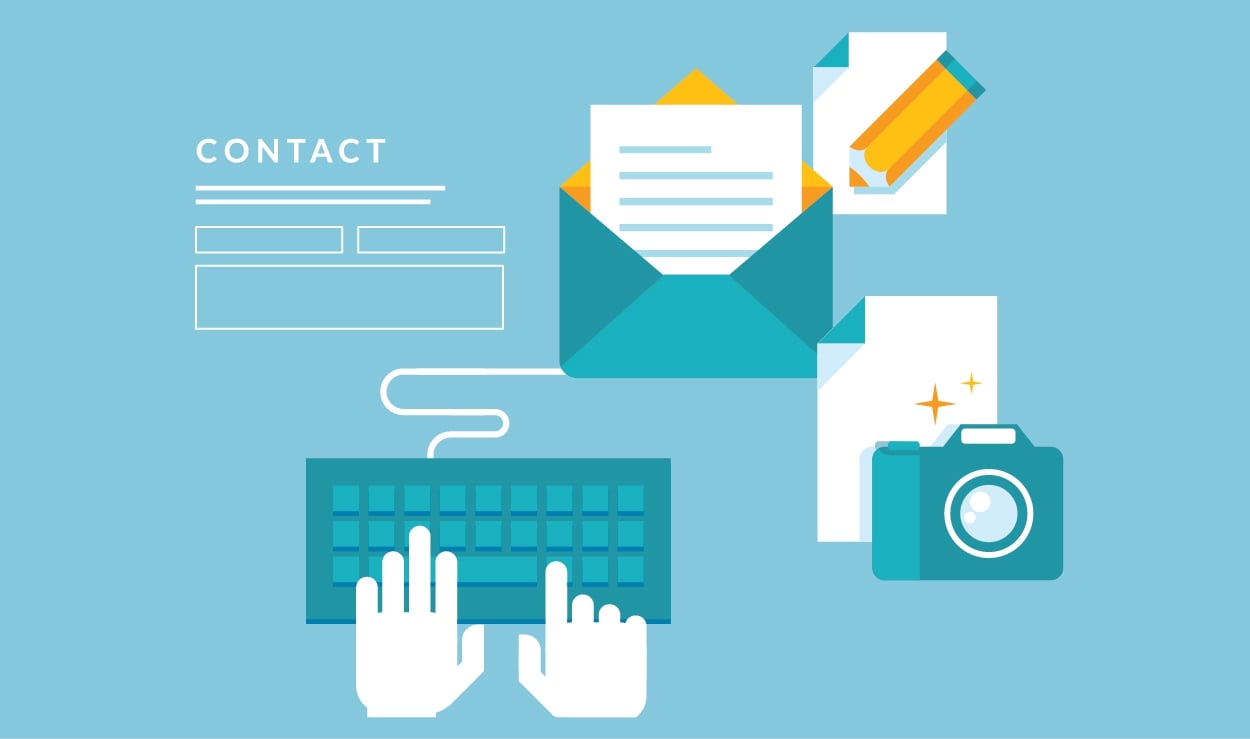 Step 1: Choose an email marketing service provider
If you are serious about email marketing, it pays to spend money on an email marketing service provider. Using an email marketing service, you can access features for email marketing automation that will help you efficiently send messages to large groups of contacts or subscribers.
You will also benefit from an easy-to-use email builder, which has features to help you develop and maintain your email list and data that shows you who opened and engaged with your campaigns and messages.
Read more: Best Free Email Marketing Softwares, Tools & Services
Step 2: Build a contact list
Your email marketing efforts won't bring about any significant outcome without a good list of subscribers. And to do that, you need to collect the email addresses of your prospects. Make sure you have a way to monitor your website's email addresses and provide a simple and transparent way for visitors to opt-in for your email marketing list.
Permission-based opt-ins are the key. Sending emails to those who have not expressly given you permission to do so is a perfect way to end up in the spam folder. So make sure that you only send emails to those who have given you permission to do so, and don't buy random contact lists.
Read more: Unlock The Reasons Why Your Emails Go To The Spam Box
Step 3: Segment your email list
You can learn a lot about your customers by monitoring the behavior of prospects who come to your website. These insights, in turn, will help inform your email marketing plan and give you the ability to segment your contact list and send the right content to the right audience.
Segmentation can be done in a few different ways, but for the purposes of email marketing, the simplest and most effective way to start segmenting your contact list is to look at what stage they are on their purchase journey—i.e., knowledge, consideration, or decision.
Place people who are in the same stage of the purchaser's journey on the same list, and from there, refine the content you send out to direct them further towards the sale. You can also segment your contact list in other ways such as separating those in the same sector, having the same gender or job title, downloading the same resource, and so on.
Read more: 8 Customer Segmentation Tips to Personalize Ecommerce Marketing
Step 4: Craft your content
Your email marketing results can only be as good as your content, so it is important that you focus on producing content that is original, digestible, meaningful, and, above all, valuable to the people who receive it.
To find out what kind of content you need to create and what subjects you need to focus on, go back to your segmentation lists. Think of what subscribers in each category need, what kind of content can help answer their questions, and provide them with the right tools to make progress on their journey.
Step 5: Add relevant CTAs to your content
Regardless of what list you are targeting with your content, all your emails should have one thing in common: a simple but relevant call-to-action. These CTAs can definitely differ from the list to list and campaign to campaign, but they are an important part of successful email marketing and the best way to get real value in return.
Your CTA doesn't always have to be a "Shop now". Instead, you'll want to focus on a variety of conversions that are specifically linked to your material and campaign calendar—for example, downloading a guide or reading a blog post. Whatever the CTA is, make it the focal point of your email and watch your conversion rates carefully.
Step 6: Track your results
All email marketing service providers provide you with data from your campaign that you can put into use. Look at email metrics such as open rates and click-through rates to determine how your email campaign performs. Then make changes on the basis of what you understand. Effective email marketing needs continuous improvements, and you can learn what you need to know to do when you track and evaluate what matters.
Read more: 10 Most Significant Metrics In Email Marketing
Step 7: Generate new content
With automation, email marketing can be a bit of a set-it-and-forget task. But you're still going to want to go back periodically to make sure your content still works. Make sure that you update your content as the old one becomes outdated, and that you do not just send out the same, obsolete stuff again and again.
You may make email marketing work for your small business regardless of budget or staff resources. Use email marketing software that works for you, and follow the tips above to get started and see how far a successful email strategy will take you.
Email marketing best practices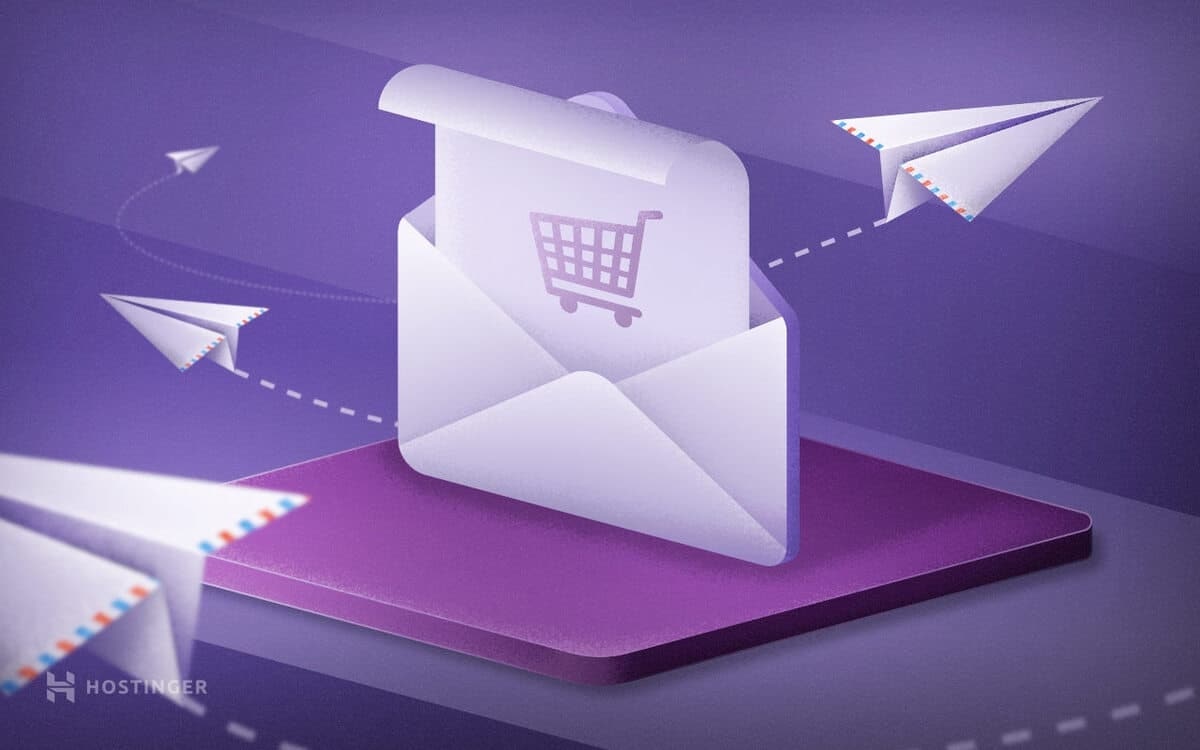 Keep these practices in mind when you get started with email marketing to minimize the number of mistakes you may make down the road.
Don't purchase random contact lists
This shouldn't be surprising, but, following the introduction of the General Data Protection Regulation (GDPR), it's worth bringing it up again. Email campaigns rely on a healthy open rate, and if you're contacting people whose details you've purchased—rather than from a previous interaction—you'll quickly see your email output decrease. . The GDP requires that the permission of each European user must be given before you can send them emails, and purchasing random email lists certainly do not come with that consent.
Use a double opt-in
Customers don't always provide their real email or the one that they often use. This is why you should use the double-opt-in method to verify the emails you receive from your subscribers. Double opt-in is the practice of sending a confirmation email to a subscriber after they signed up, asking them to click a link or a button to confirm their subscription. This way you can be more certain that the email provided is not a fake email
Keep your double opt-in email short and sweet and highlight the confirmation button. Below the button, provide reasons about why signing up for your email is a great idea: it's the best way to receive the promotion deals your business offers, for example.
Pay attention to subject lines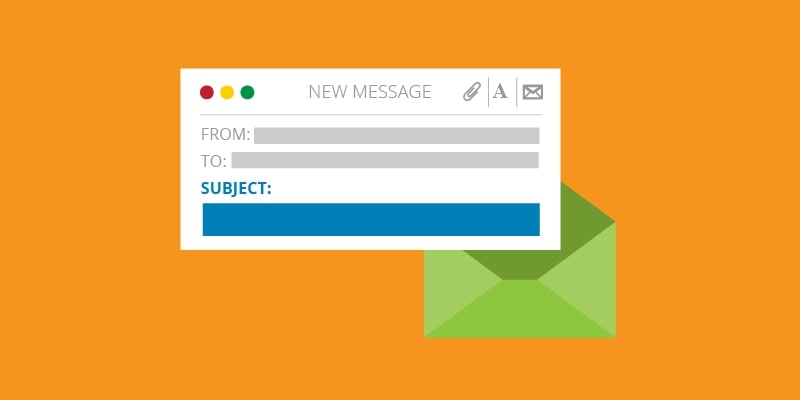 Most people read subject lines to decide which piece of content is worth reading, whether through emails, magazines, or newspapers. This means if your emails don't have a subject line that can convince your audience to click, your campaign will fail no matter what's being offered in the main copy. For this reason, you need to spend some quality time writing compelling subject lines before thinking of other things that you'll do in your campaign.
Come up with some subject lines that you believe can attract clicks, and then do testing on those with a limited subset of your subscribers. Repeat this procedure for every single email you send.
Subject lines that do well often contain:
The recipient's name
What's being offered
A tasteful emoji or two
Action verbs
Less than 10 words
Brand name
Things that are less likely to do well are:
Spammy keywords (urgent, buy now, win, free)
All uppercase letters
Overuse of emojis
Typos
Deceptive subject lines that don't match the main content
Keep in mind that the goal of your subject line is to attract people who are truly interested in what you're offering, not to get your emails opened at all costs.
Use incentives to boost open and click-through rates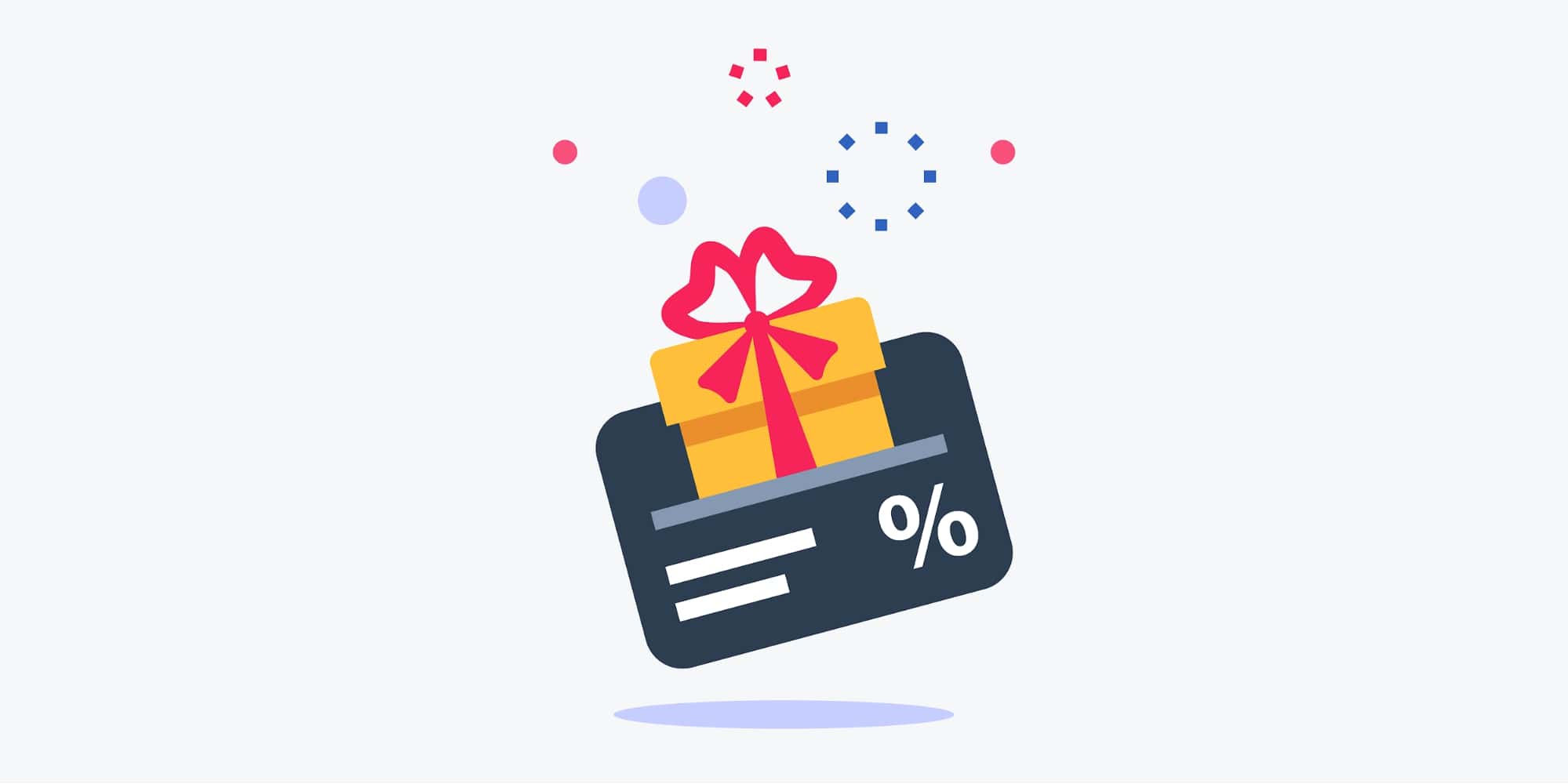 Incentives attract interest, so if you include some kind of valuable incentives in your subject lines, that can help boost your open and click-through rates. "Free shipping for orders from $25" or "Sign up and get a free trial" are examples of nice, incentive-focused subject lines.
However, be careful not to flood your readers with savings or product-related newsletters. Customer loyalty begins with casual industry insights, so make sure you have a good mix of content for every marketing campaign you run.
Clean your subscriber list regularly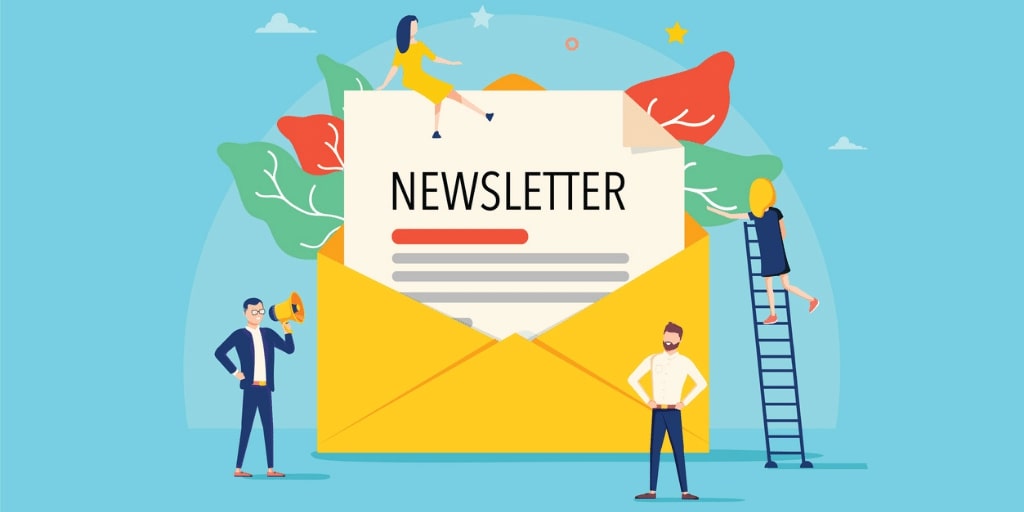 Some of the contacts in your email list may not opt out of your email campaign, but they never open your emails. It's tempting to send emails to as many people as possible as a business, but having your least dedicated recipients on your mailing list will hurt your open rate, as well as increase your email marketing costs (some email service providers charge based on the number of subscribers you have in your list).
People who never open emails make your campaign appear to perform poorly and you won't be able to analyze the quality of your campaign based on your most loyal recipients. So check your list and see who hasn't been involved with your emails for a certain period of time, and delete them on a regular basis.
Don't use "No-reply" address to send emails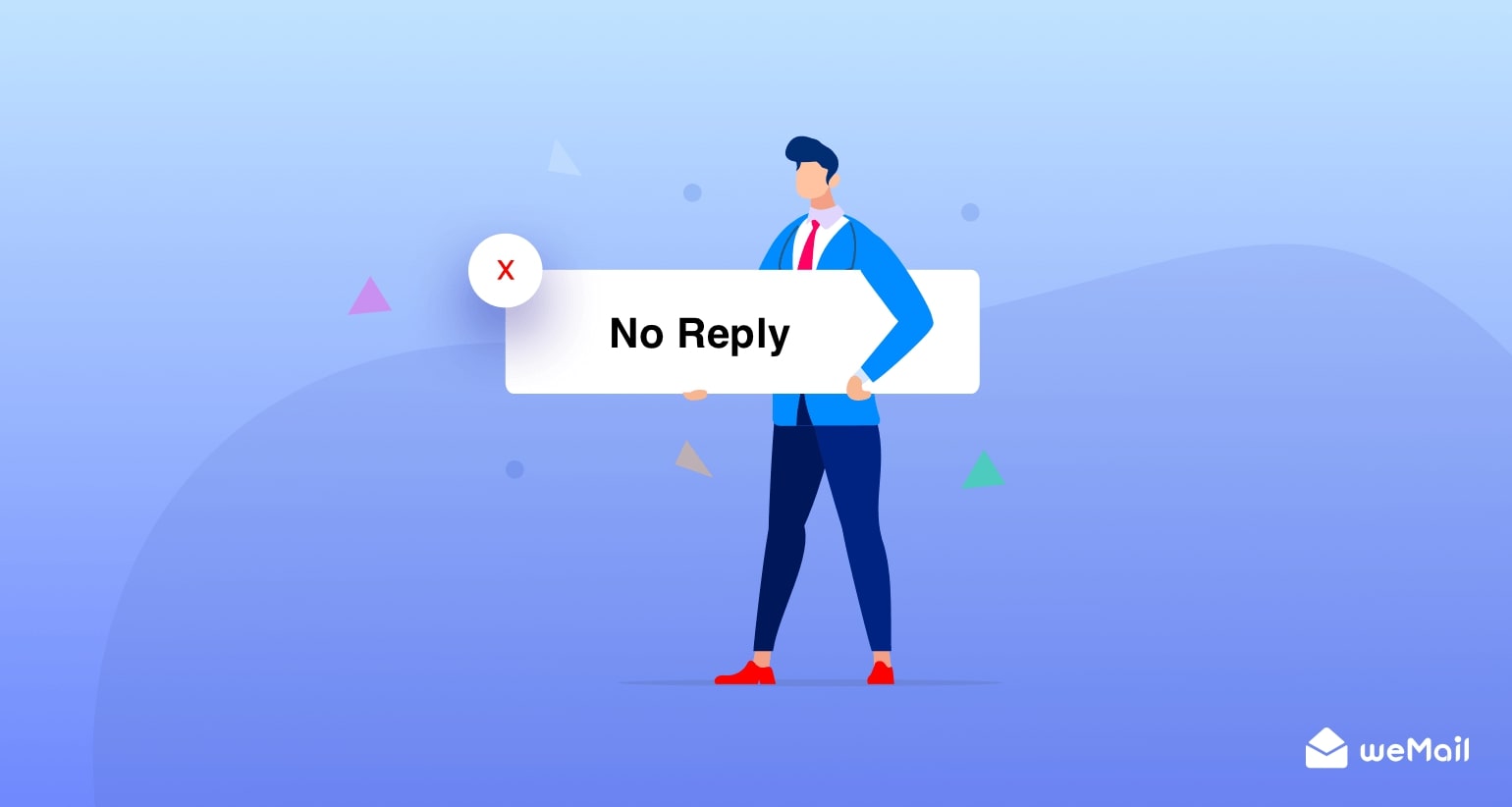 Have you ever heard of the CAN-SPAM act? This long piece of legislation is an important guideline for all email marketers in the U.S. One of the key regulations in CAN-SPAM is never to use the "no reply" email as the sender (for example, noreply@yourcompany.com).
The "No reply" email address prevents recipients from responding and even opting out of emails. Unsubscribing at will is a right that the CAN-SPAM act protects. Also, when your automated emails come from your first name (for example, jamie@mycompany.com), your customers are much more likely to open them because it looks like the email is sent from a human being rather than a bot.
Best email marketing tools
You can use any of these tools to get started with email marketing.
AVADA Email & SMS Marketing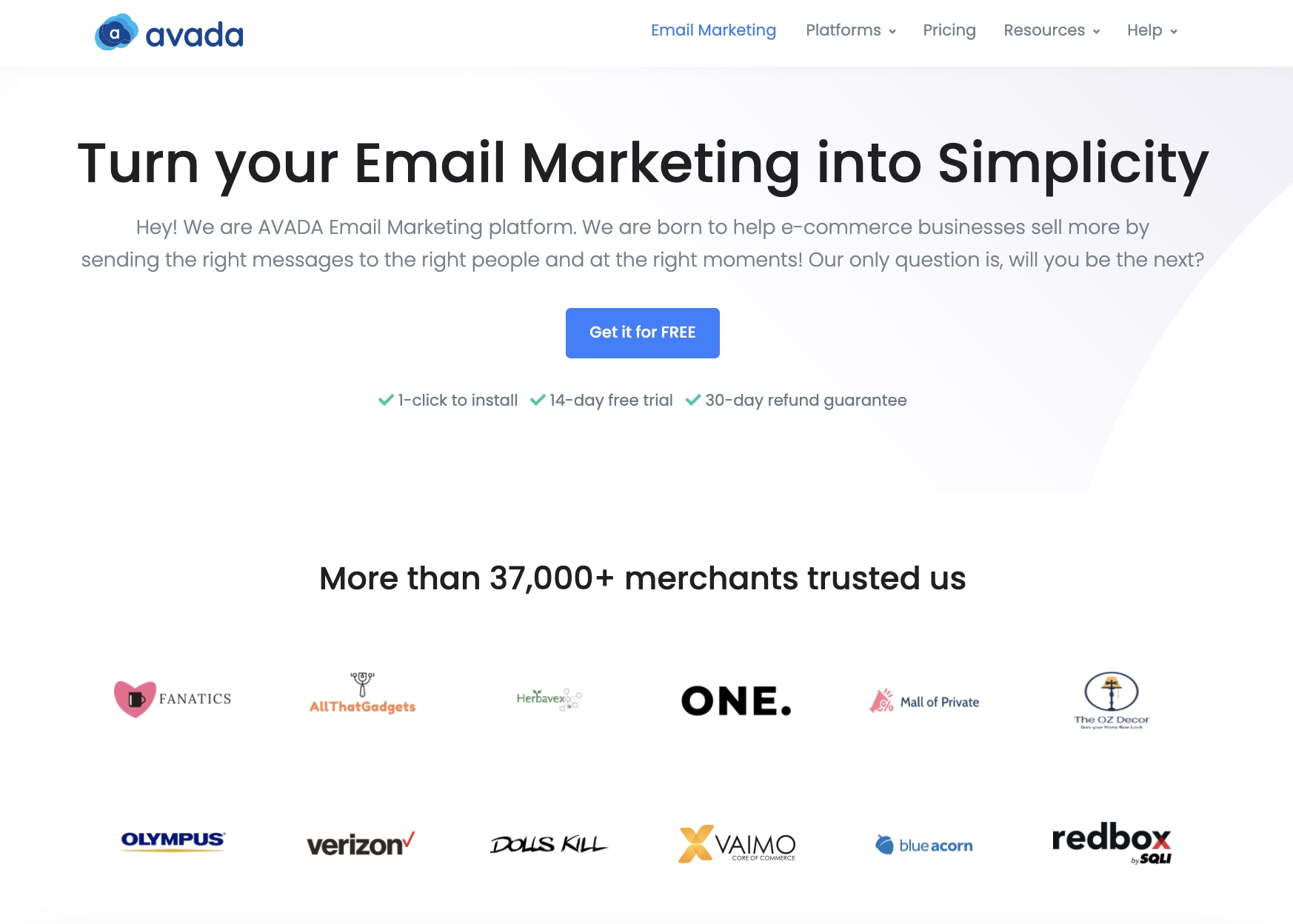 AVADA Email Marketing is an email marketing service provider that provides features to help you build your emails, segment your subscriber list and automate your email marketing campaigns.
With this tool, you can perform essential email marketing tasks such as sending cart abandonment recovery emails via email or SMS, creating automated email workflows to nurture customer relationships, segmenting your email list to send personalized emails, or acquiring new subscribers with opt-in forms.
Key Features:
Cart abandonment recovery email
Email workflow automation
SMS marketing
List segmentation
Drag-and-drop email builder
Pre-made professional email templates
Advanced Reports
Auto-sync customers data
Pros
Powerful automation
Integration with leading CRMs and eCommerce platforms
Cons
$9 per month
Forever free plan available
GetResponse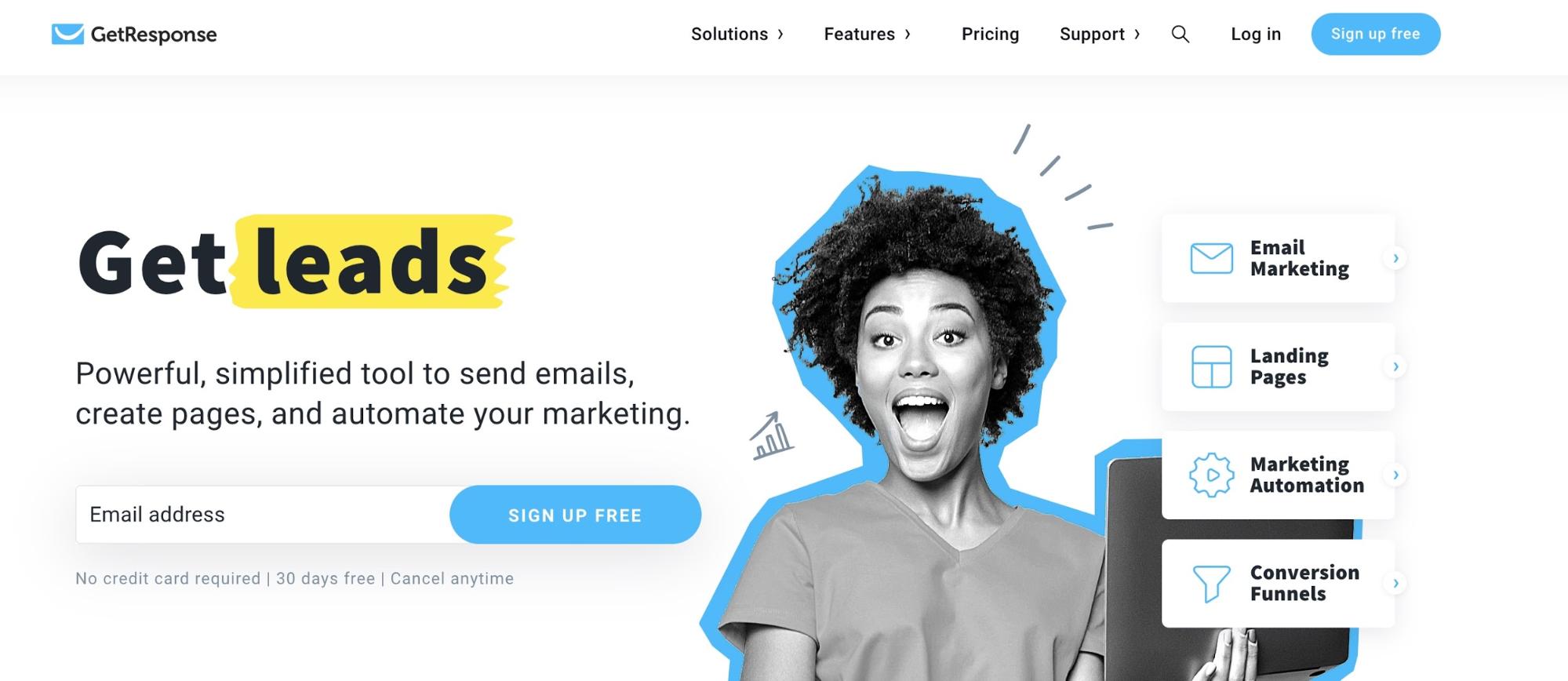 GetResponse is another great email marketing tool on the market. It allows you to create newsletters that can be sent to subscribers on your mailing lists. With the autoresponder feature, you can schedule and send bulk emails. It gives you comprehensive insights and other data, such as click-through, open rates, and other metrics for your email marketing campaigns. This tool also provides a landing page builder for those who need this feature.
Key Features:
Workflow automation
List segmentation
Split testing
Landing page builder
Pros
24/7 live support
All-in-one solution
Scalable pricing
Free email marketing courses
Cons
Limited customization options
Complex navigation
$12.30 a month
30-day free trial
Constant Contact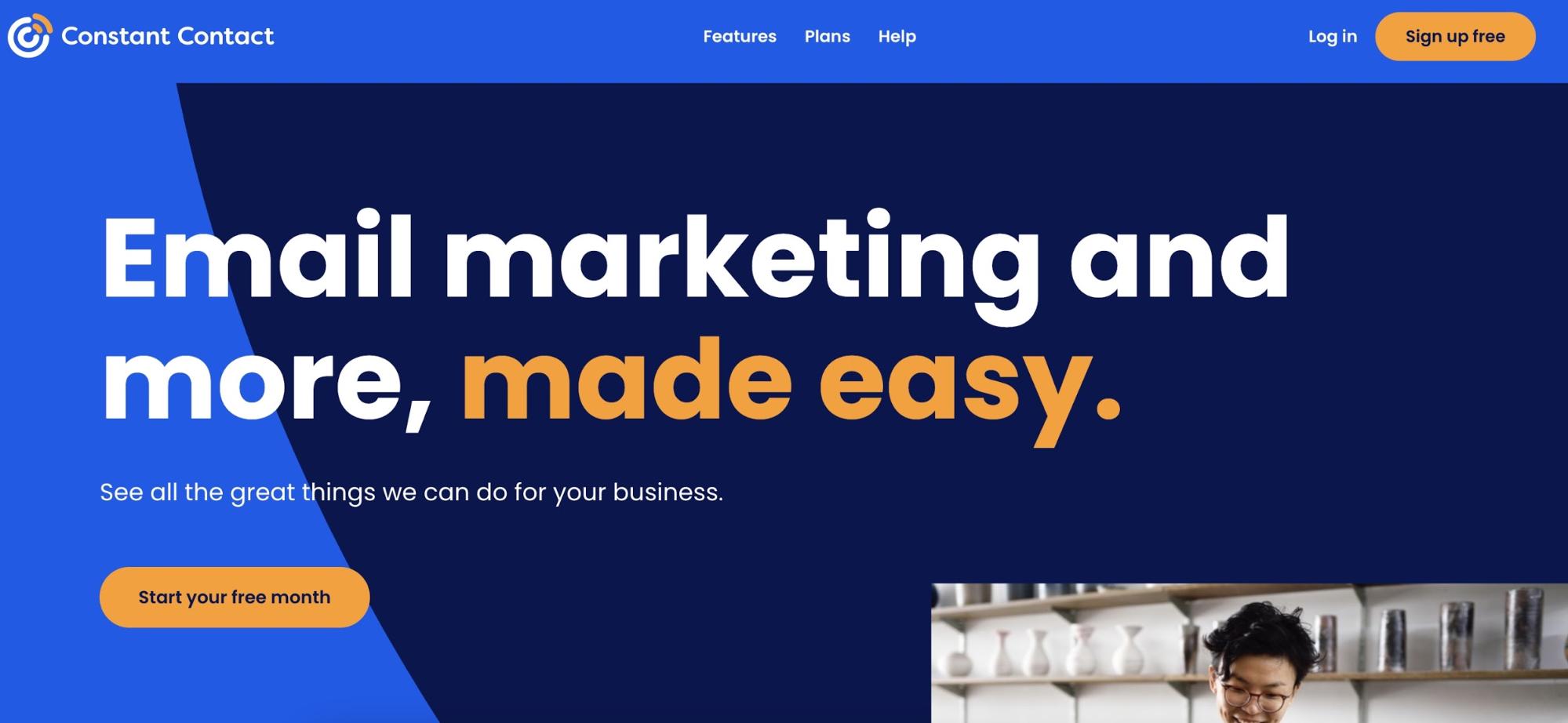 Constant Contact is an easy-to-use email marketing tool that allows you to send bulk emails. You can customize email sign-up forms and embed them on Facebook and websites. It has real-time monitoring features that help you track clicks, open emails, share, and more.
Key Features
Email automation
List-building tools
Data tracking
A/B testing
Pros
Affordable plans
Sign-up forms
Free trial
Unlimited emails
Integration with Google Analytics
Cons
Testing features don't work really well
Its dashboard is somewhat difficult to get used to.
$20 a month
First month free
30-day free trial
Final words
That's it! I hope that his guide has provided you with valuable information about how to get started with email marketing. The process will take a lot of time and effort, so stay determined and you will be able to learn how to use email marketing to grow your business. Please feel free to leave comments below for a further discussion on this topic.