The following 7+ Strategies & Tips to get more sales are typical and most applied by businesses in Shopify. I am very pleased to introduce and clarify how to apply them to boost your sales in this article.
These will help you solve the problems that any shop owner faces, such as having a good product but not reaching many customers or you don't have a specific business plan and have a confusing sale message.
Let go ahead and take advantage of these 7+ Strategies & Tips to grow your online store in Shopify.
1. Reduce cart abandonment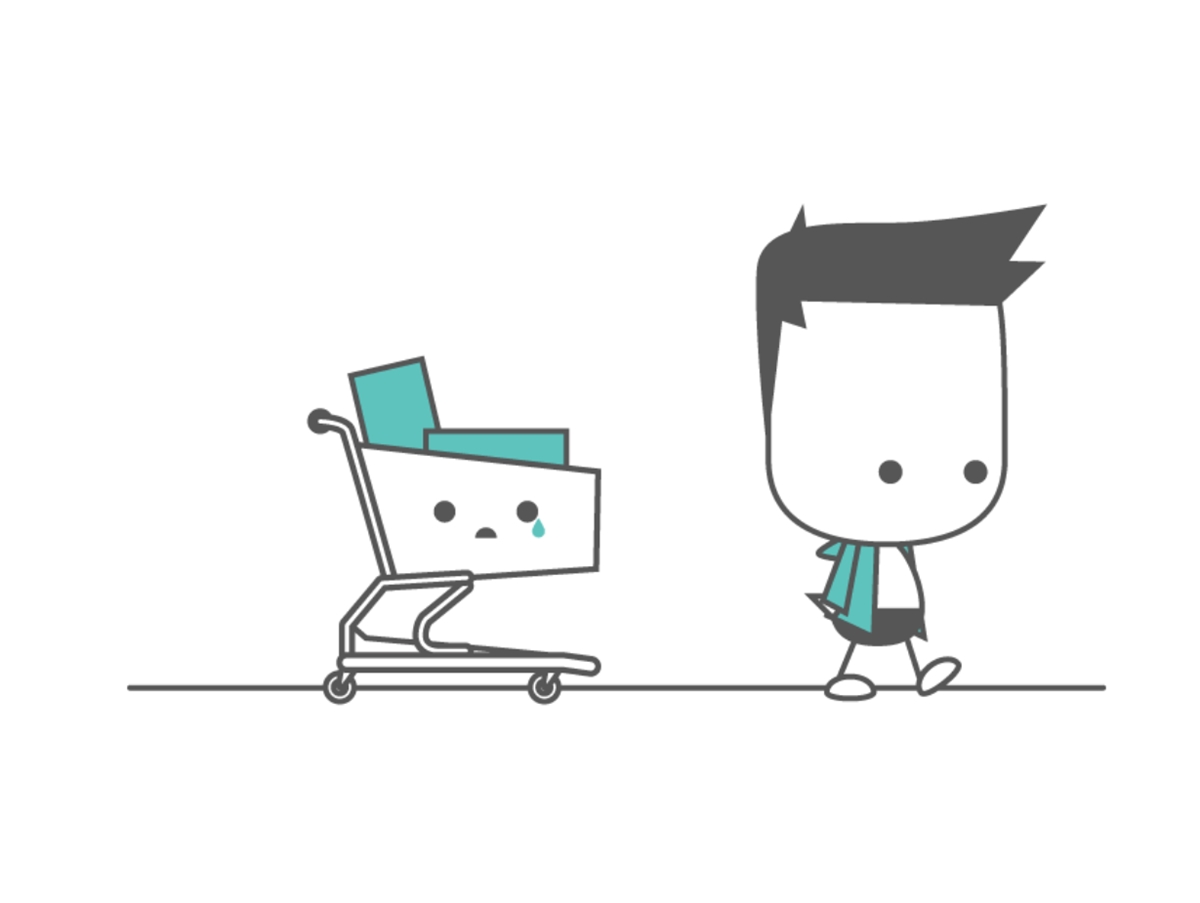 Shopping cart abandonment is when the item has been put in the basket but for some reason the customer leaves before completing the transaction. Shopping cart abandonment seems to have become an incurable disease, giving marketers a headache to solve the problem with variables: bounce rate, click-through rate, or traffic.
The top reason for abandoned cart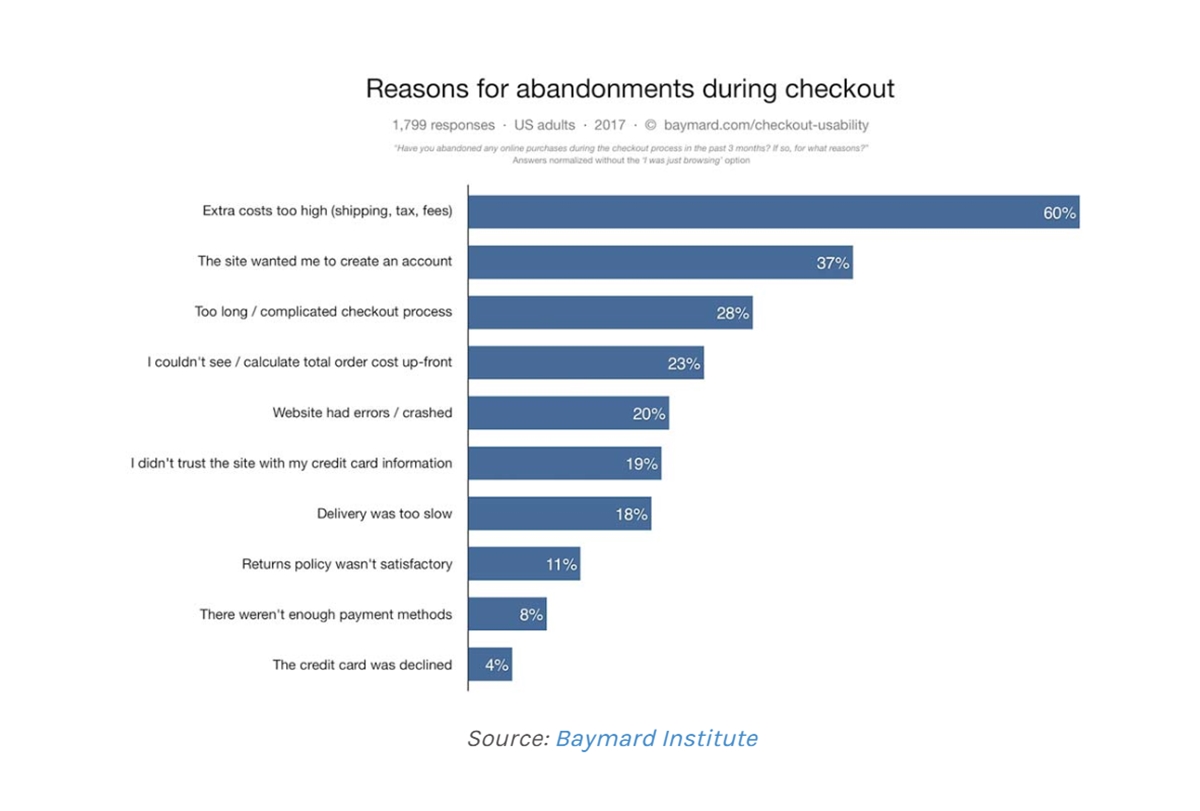 This is one of the areas that need the most attention by shop owners. Shopping Cart Abandonment is our big concern and a nightmare for some. The fact that customers have reached the payment site but distracted leading to product abandonment is a painful thing. Therefore, finding the root cause of this will make it easy to deal with them and eliminate pain in the neck. Here are 8 common causes of this condition:
Customers are required to register an account before buying:
Many stores require customers to create an account to buy products. This makes customers feel uncomfortable when they have to share personal information. Or some people feel hesitant when they have to fill out a long-form just to buy a product.
Unexpectedly high shipping costs:
Customers will feel expensive and uncomfortable when shipping costs are high while they only buy in small quantities or make transactions in bulk. Moreover, despite high shipping costs, the product is delivered not in a few days. Therefore, when they find the shipping cost is higher than expected, they will often move to another place to look for better deals or free shipping options.
The payment process is long and confusing:
Customers are the ones who prefer quick and concise. They hate the lengthy lead to time-consuming. Therefore, if the customer feels the payment process is too long and they do not want to make it just to buy this product, they will leave and do not want to come back next time.
Upselling is too active in the transaction process:
Upselling is a good way to sell but actively applying it in the transaction process is not recommended. It will make your customers tend to be distracted and not complete orders. The constant ads or popup ads will make customers feel uncomfortable and do not want to continue to buy. Or not, they will be attracted to them and move to another site and forget their mission.
Ther websites have better prices:
Customers are smart consumers, so they have extremely high research capabilities. When they need to buy a product, they will consult and compare the prices of various websites including yours, then make a decision. They will always look for the best price until the last minute of the transaction. Therefore, a good price and attractive incentives will be what attracts your customers.
Prices are displayed in foreign currencies:
Customers will feel hesitant when they see the prices of goods displayed in foreign currency. Not all clients have the time or ability to convert currency before buying. Therefore, if the price of the product does not show the cost in local currency and they also have to know the exchange rate to calculate the actual price of the product, they tend to leave immediately.
The site is down or responding slowly:
The customer experience will worsen if they are browsing your products and making purchases, your website will crash. This will make them feel that your website quality is not good and disrupt what they are doing. They tend to be distrustful and go to websites that make sure the crash doesn't happen.
Abandoned because of suspicion with payment security:
In fact, several websites have leaked customer information, making the security loose and distrusting customers. Therefore, customers are often concerned about sharing personal information, especially payment details. Many people abandoned their carts because of this. This will have a huge impact on your online store. When customers give up buying on your website, you'll lose customers and worry about revenue issues. So make sure the payment steps are short and secure.
How to reduce cart abandonment
Once you've set up your online store, now it's time to customize it and reduce your shopping cart abandonment with the following strategies:
Simplify Payment steps:
Set up billing for customers without creating a new account:
Many eCommerce stores want users to create accounts to easily check and enhance security. However, many people do not want to create a new account just to buy a product.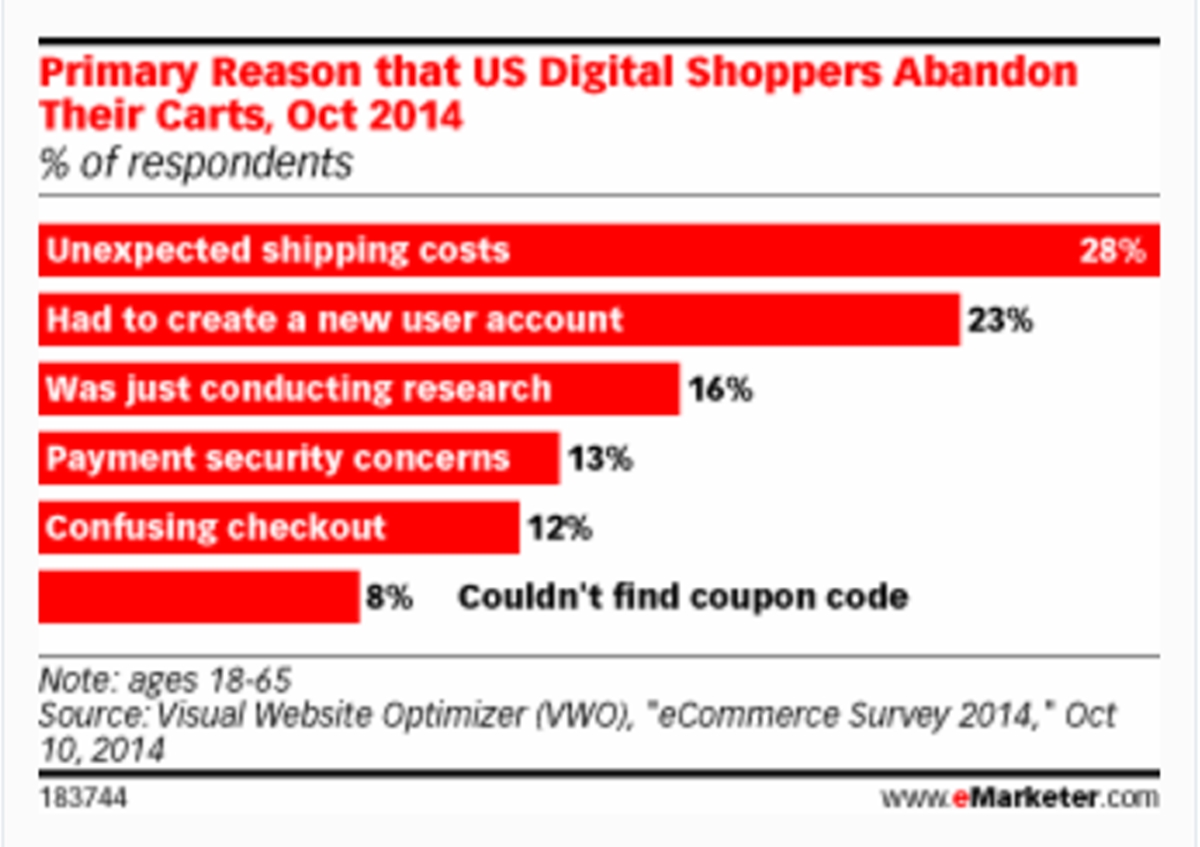 By enabling instant payment for Shopify customers, you have allowed customers to shop without having to register and still be able to store customer information. However, this depends on your business area as well. Therefore, consider and make the wisest decision.
Use fewer than 8 form fields:
You can reduce form fields by having a unique field for the customer's full name or omitting optional fields such as "Address 2" or "Company name" (see below). You can also omit the payment address if the user chooses the same payment address and shipping address. These techniques reduce the clutter of vision and make the payment process appear as simple as possible.
It also helps give users an idea of how long the payment process is and what steps they are taking. A progress bar or indicator is appropriate.
Research by the University of Toronto found that people prefer to have process indicators on the user interface when completing a task. In a separate test conducted by LeadPages, a form filled out with a progress bar was 28% more converted than without a progress bar. If users know how many steps are in the checkout process, they may feel less overwhelmed and focused on the work in progress.
Your progress indicator is not complicated. Mollyjogger, an online store for outdoor equipment, has a simple progress bar during their checkout process. Above the form is a line of text that shows the different steps: Customer information, Shipping Method, and Payment method. The bold, dark text will determine your current payment step.
Prepaid shipping policy:
The most important strategy to reduce shopping cart abandonment is your prepaid shipping rates and policies. Users do not like to be surprised by the additional costs as mentioned above. From the start of your customer's shopping journey, present them with clear, simple information regarding shipping and handling. Avoid giving additional fees, policies, or shipping that confuse the final step. Here are some ways to apply this:
Free or fixed price shipping:

Free shipping offers are easier said than done. For many small businesses, offering free shipping can cut their profits or raise the prices of their products in a way that they are no longer competitive. Here are some clever approaches:
Free shipping thresholds:
Instead of offering free shipping on all orders, there is a minimum order value that customers should reach if they want to be eligible for Free delivery.
In addition, you can surprise your shipping charges by providing a fixed shipping rate on all orders.
You can also suggest shipping prices be reduced or lower than expected. For example, Sportchek, an e-commerce store that sells sportswear, shipping standards are free for orders that cost less than $ 15 when shipping. If your shipping rate is higher due to your shipping address or the type of shipping you choose, you will be charged a balance of over $ 15.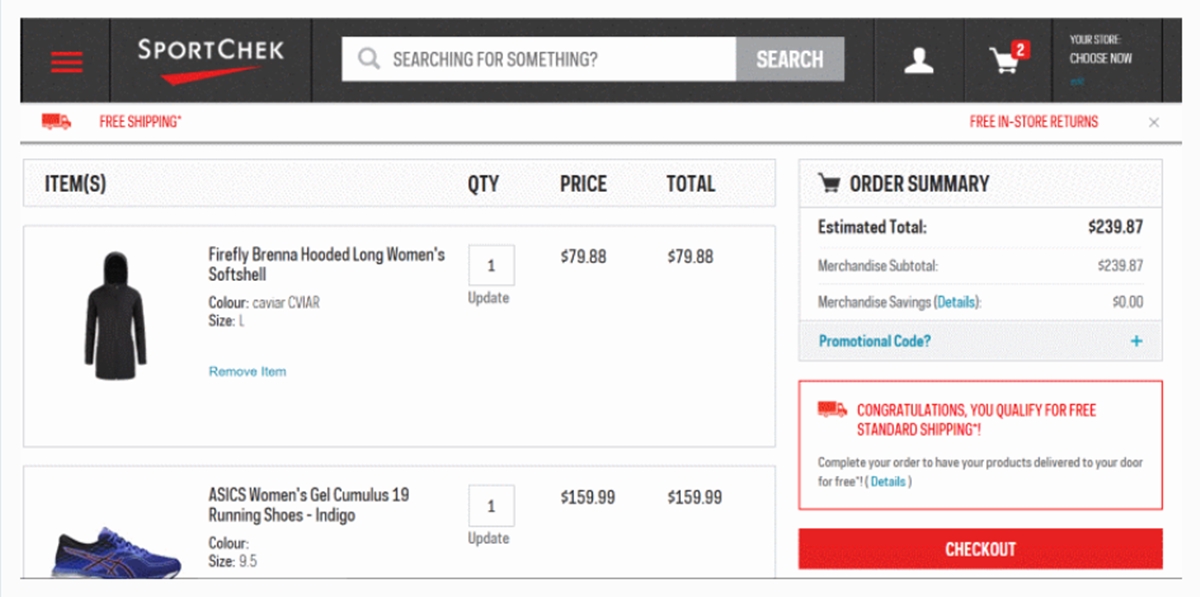 Display the total price of the temporary total order: The most common reasons people abandon their online shopping carts are not just about shipping, it's about the total cost of the order. According to Baymard Institute research, 24 percent of users have abandoned shopping carts because "I can't see/calculate the total cost of pre-orders." In other words, simply estimating the exact amount of the order can help avoid cart abandonment.
To ensure that you set expectations with online shoppers, show an accurate estimate of the total cost of your orders at all times. Including taxes, shipping and handling charges, and other charges. Every time a user adds an item or changes their shopping cart, the estimated total will change. For Threadless shirt company, their online shopping cart will automatically estimate additional costs and count them in total: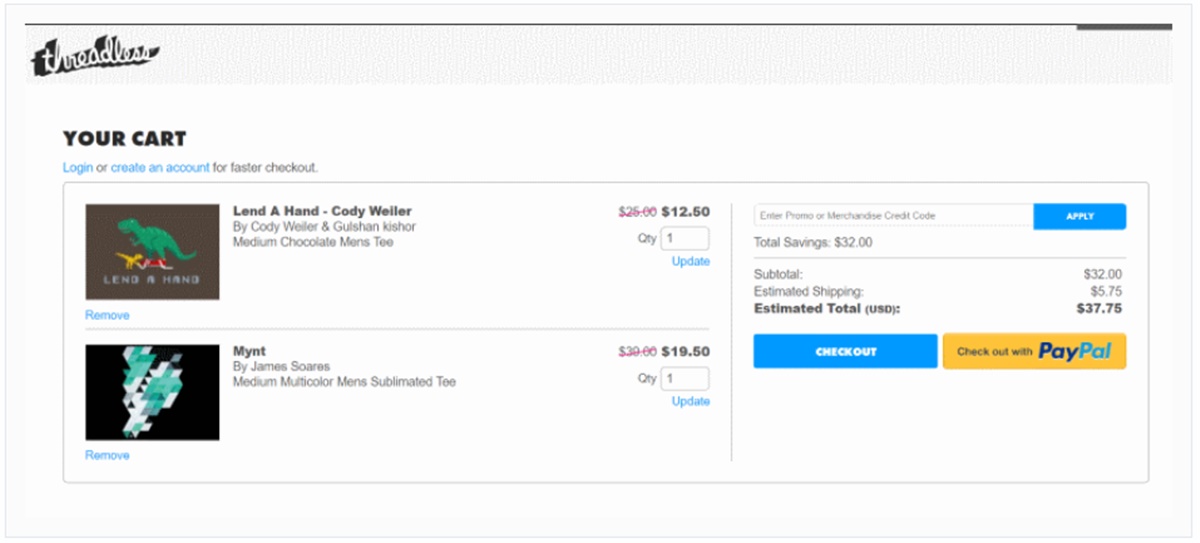 There is also a more manual approach, such as the example from BucknBear Knives below, asking users to fill in some shipping location information to get a more accurate estimate of shipping and taxes: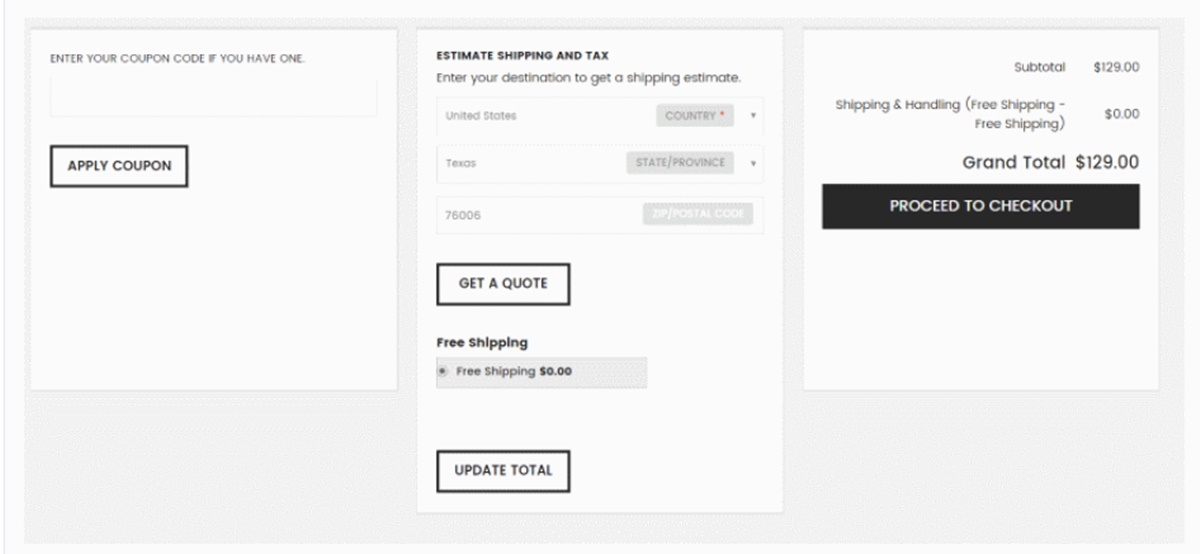 Keep track of open carts:
Sometimes, you can regain people who have decided to abandon their shopping carts. These subsequent strategies can encourage customers to complete their transactions:
Promotion when customers are about to leave the store (Exit offers):
You can activate special offers that appear on the screen as soon as a user tries to close a window or leave their cart. These promotions will attract users to continue shopping or complete the checkout process. They are usually discounted or free products.
For example, Xero Shoes will display a promotion pop-up window a few seconds after you open your cart for the first time. For users who are thinking of abandoning their shopping carts, an offer like this could encourage them to continue shopping.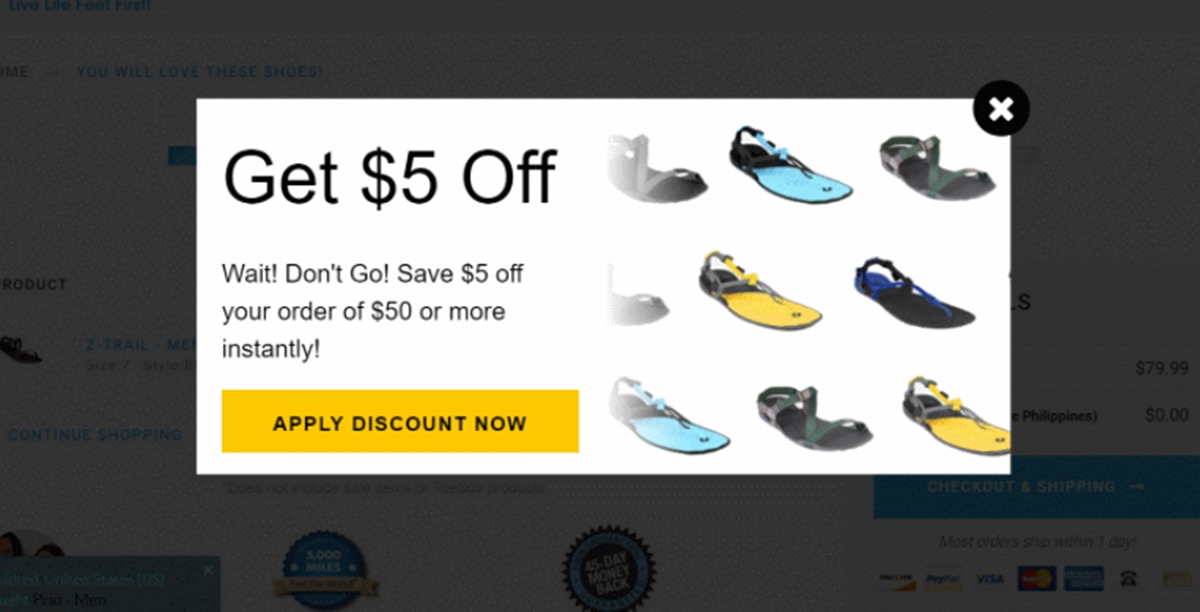 If shoppers are required to send their email addresses as soon as they add their first items to the cart, you can easily send email notifications to remind them of unfinished transactions. According to eMarketer, the rate of clicks on shopping cart abandonment email notifications can be as high as 40%. The click-through-purchase rate is about 30 percent, which indicates that some online shoppers intend to complete their transactions when prompted.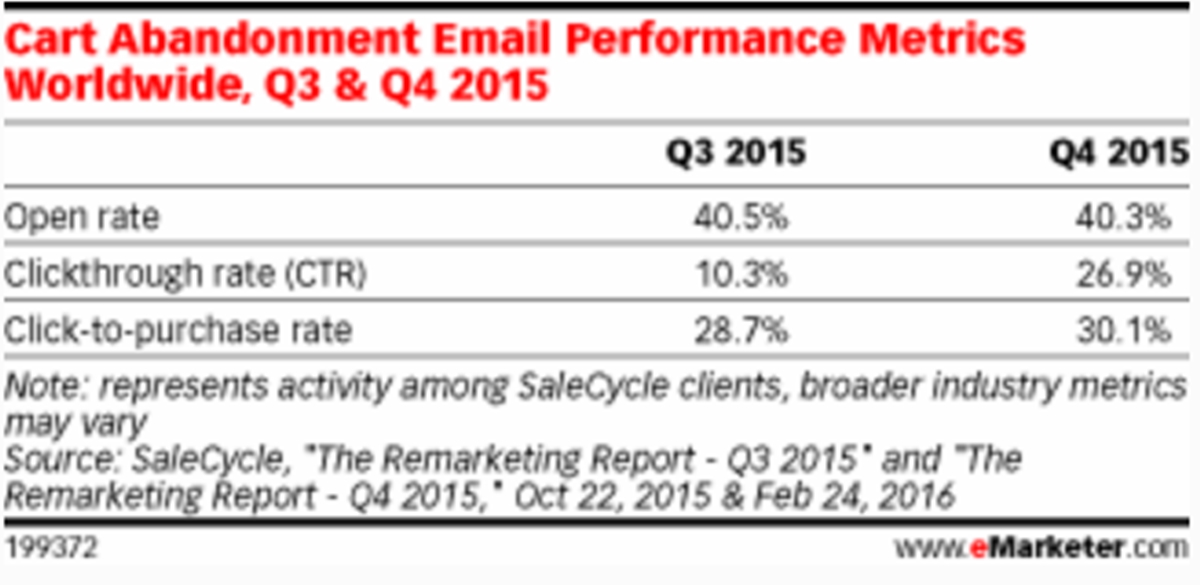 In a case study for Peak Design, which sells outdoor camera equipment, the company sought to use email marketing to restore an abandoned cart. For this campaign, they emailed their first notification 30 minutes after the cart was abandoned. They followed this up for the next 30 hours with another email, this time with a coupon: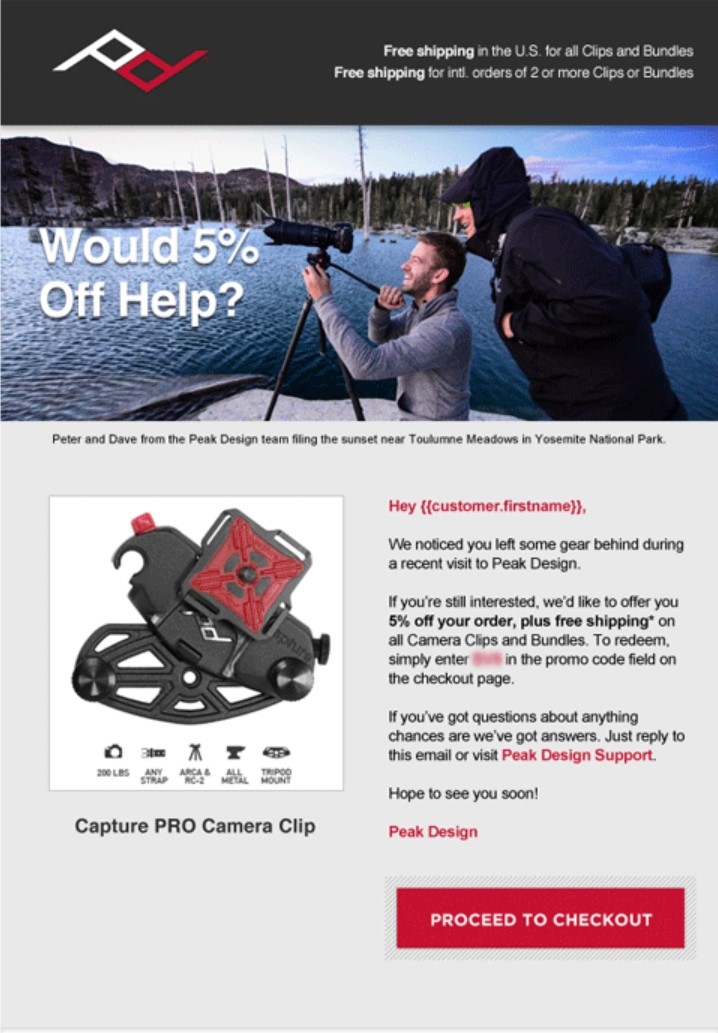 As a result of these emails, Peak Design restored 12% of abandoned shopping carts by sending emails.
In other words, it is essential to get the email address of the buyer, especially if you want a chance to recover unfinished transactions.
In fact, you should send your first email within an hour of the user abandoning the shopping cart. Data from Barilliance, an e-commerce optimization service, found that the best conversion rate (20.3 percent) for the first email reminder occurred within an hour. If you wait longer, it reduces the chances of users completing their transaction.
Make users feel safe:
Another barrier users face when completing the checkout process is security concerns. Consider the following strategies:
Use recognizable trusted logos:
It is important to have visual cues that remind users of the security of your website. These visual cues are usually a badge or mark with an image of the key or tick, indicating that the site has been verified.
Most e-commerce stores use many different trusted badges. You can get an SSL seal (Secure Sockets Layer) from Norton, Symantec, and other SSL providers, showing that the communication between your website and the user's browser is encrypted.
You may also have certification badges from the Better Business Bureau, the Google Trusted Store and other vendors, showing that your business is verified. There are even Trust signs that are just graphics or padlock symbols, which are not recognized by third parties.
But most online shoppers don't see the difference between these seals. In fact, most users often follow the familiarity of brands or organizations on logos. A study from Conversion XL has found that seals from familiar brands like PayPal, Norton, and Google are the most reliable.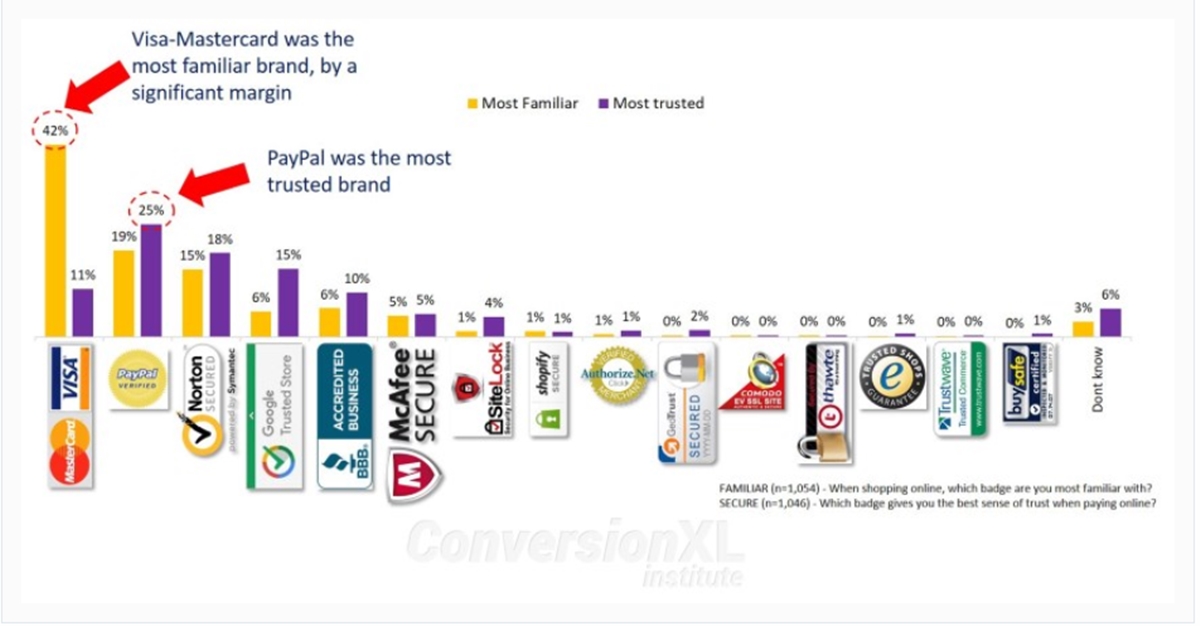 Although your online store needs to be technically sound, you still need to reassure customers in a way that they understand. Look for familiar brands on your security badge so your users can feel more confident about including their credit card information in your forms. Keep that in mind when you create your eCommerce store.
Outstanding safety indicators in the payment section:
The more you emphasize the security of your site, the closer users are to submitting billing information. In Baymard Institute's affordability study, they found that users trust the parts of the payment process that are closest to the trust seals - even if other parts are as safe as so. They also find that users who shop on lesser-known brand websites are more likely to cause concern if there is no visual signal that emphasizes security.
Addressing these concerns means highlighting safety badges and security features near the checkout portion of the checkout process. For example, GrowlerWerks, an online store that sells small batches of alcohol, reminds users that transactions are confidential and encrypted as soon as they enter their billing information. It may be better if the identifiable signs of trust are also next to the payment form, but the small padlock icon next to the credit card number field will do so.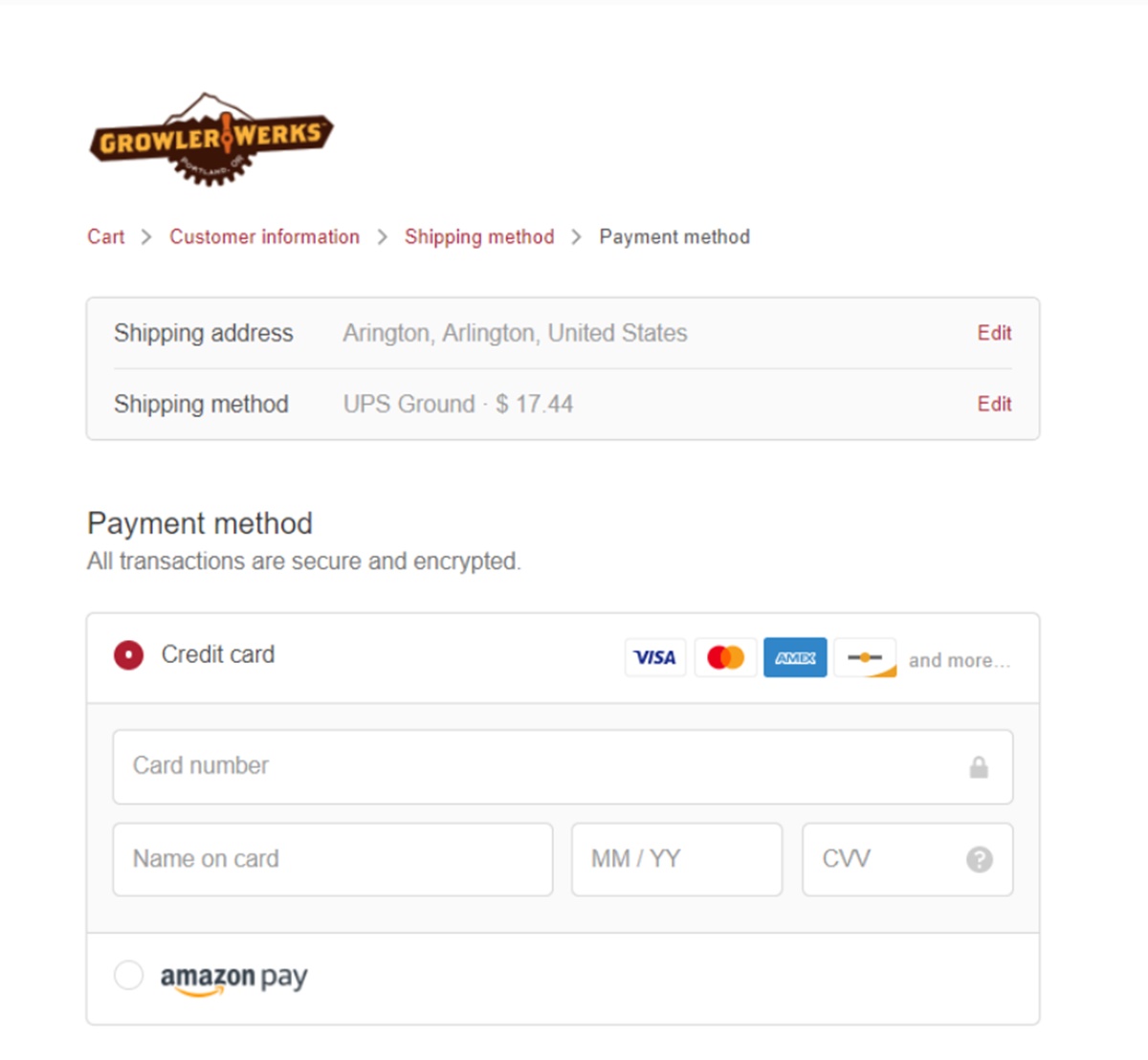 The payment process should not have a problem:
Finally, your website should not have problems or errors, especially during checkout. Baymard Institute research shows that 22% of online shoppers abandon their shopping carts because the site has an error or problem.
To avoid crashes and errors, check your entire payment process from start to finish. Track through at least one transaction. Use both desktop and mobile devices. Any transaction fees or shipping costs that you pay during this checkup are just a small price to pay to ensure that your online store loads quickly and without errors.
Note: Don't let cart abandonment harm your business. At the end of your online store order, you can always do better. You can beat the disadvantage and not have to miss most of your potential orders. Start by testing one or two of the tips above and measure the results for yourself. Once you've followed most of these strategies, your conversion rate will be higher and your business can grow.
2. Integrate social platforms
You can be a person who has many followers on social networking sites, including Facebook. This can be a large number of potential customers that you need to exploit. Therefore, you should not waste this opportunity to integrate your Shopify store with Facebook. To be able to recreate your store on Facebook, you can use the shop tab. Thanks to this, you can sell your customers directly instead of forwarding them to your website. This will help your sales happen quickly and smoothly.
To synchronize payments and inventory with the Facebook store, you can use an API. Plus, you can still manage it all from one place.
To integrate Shopify with Facebook, just follow a few simple steps:
Log in your Shopify account, then choose the Settings section on the left-hand side.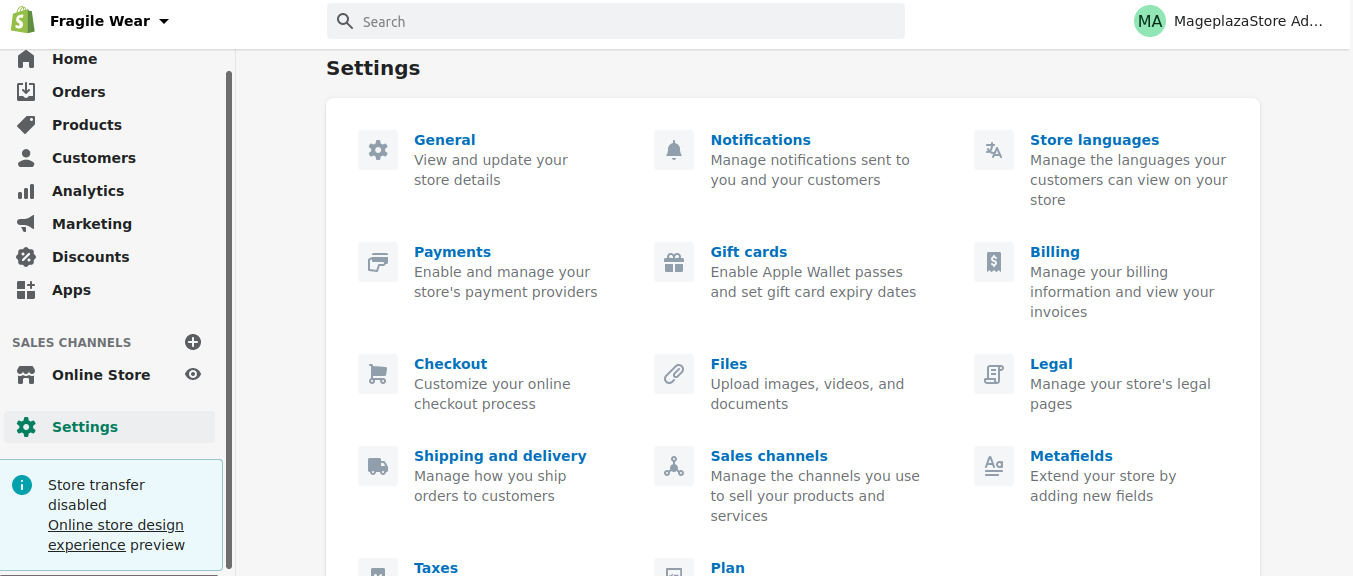 A list will appear. Make sure to click Sales channels.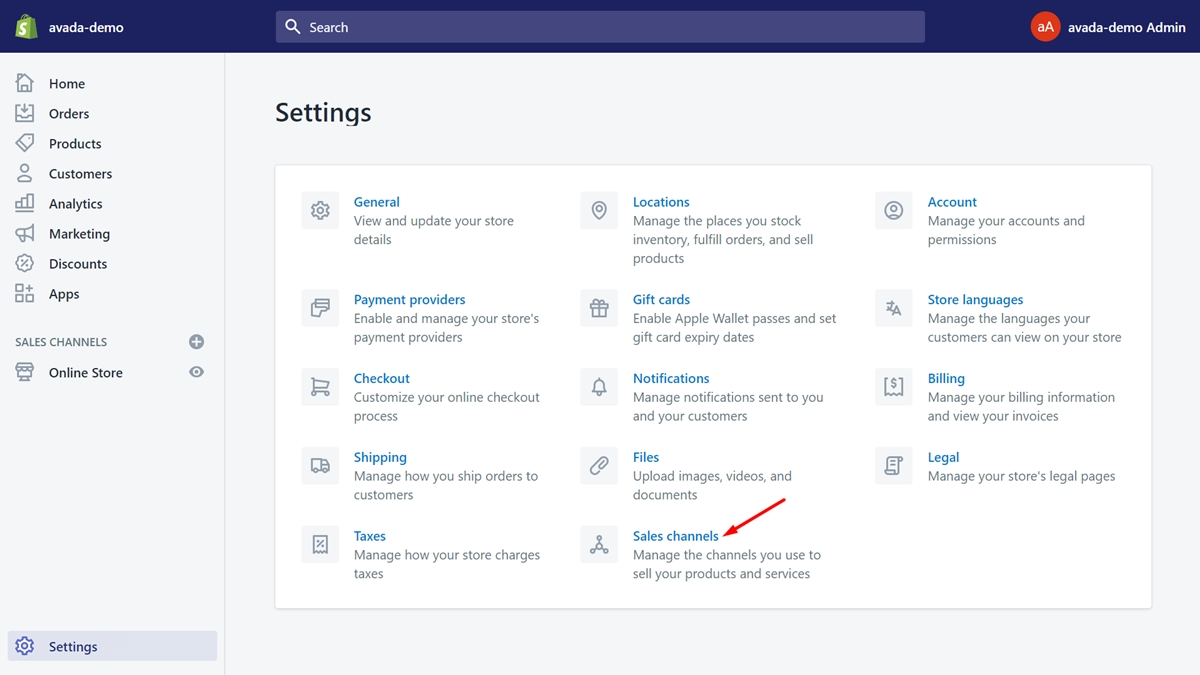 Finally, tap on Add Sales Channel and select Facebook to complete.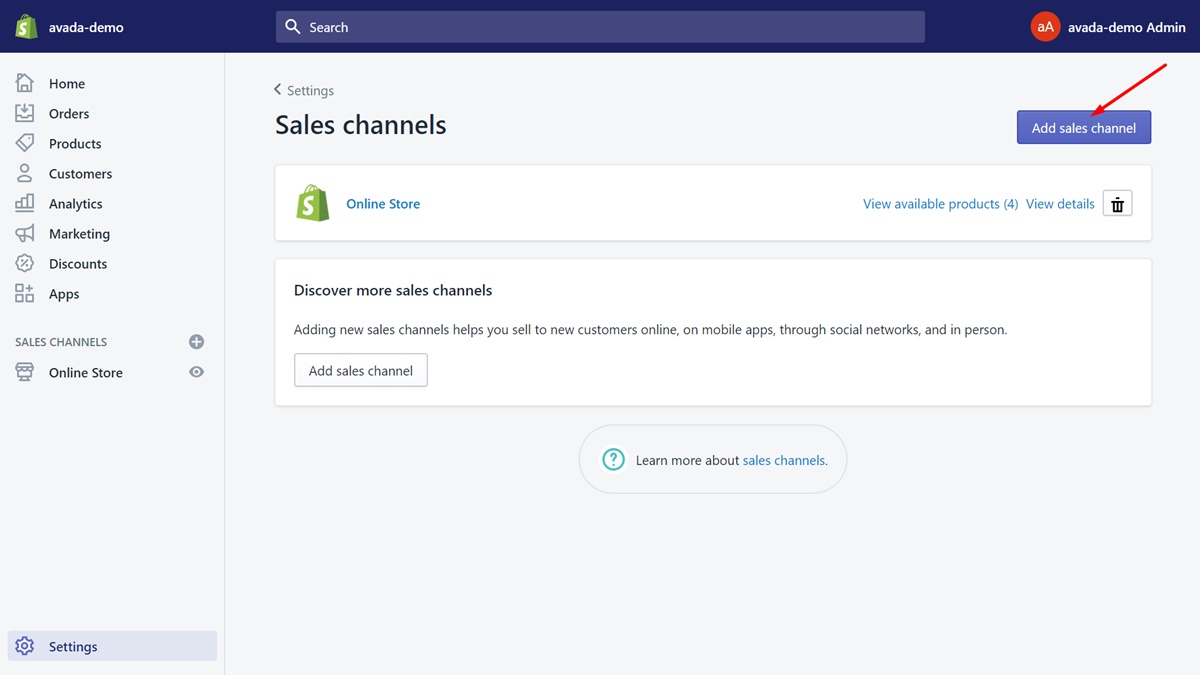 Instagram is known as one of the fastest-growing social apps with more than 500 million daily active users including brands, influencers, and consumers. Below will guide you to integrate and sell on Instagram most effectively, helping you achieve much success with an online business.
Create shopping content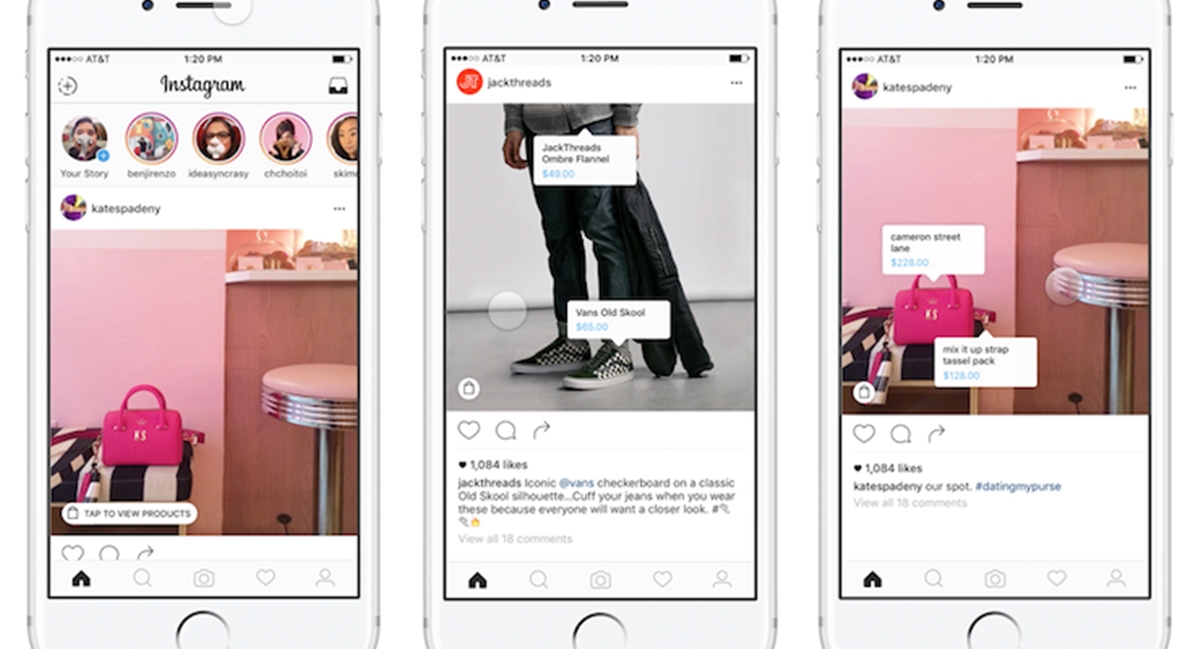 One of the most optimal Instagram sales options is Instagram Shopping. This newly available function allows you to link your product to the photos you post on Instagram, meaning you can upload beautiful and high-quality product photos that attract buyers. Those who follow you if you do not want to purchase just swipe through a beautiful photo rich in aesthetics and will not feel disturbed.
In contrast, customers who are interested in the product can click and Instagram will take them to another photo on the seller account, which displays more details of the price and other characteristics of the product. However, the great thing is that currently, Instagram does not charge any service fees for these transactions!
Take advantage of the power of advertising
Through Facebook's advertising channel, you can always share your Instagram posts to both increase reach and suggest customers click on the link to your website. Both can be an effective tool to increase customer awareness about the product.
Of the two options mentioned above, the second one can be especially effective to increase traffic to your website. You can use a tool called Owlmetrics to track traffic to your website by adding a link to the description on your Instagram page.
The two most important variables when selling on Instagram are your viewership and the number of visitors to your site. Instagram Ads can effectively increase both of these variables.
High-quality ads still behave like normal high-quality content. Once the user has paid attention to the product, you need a strong attraction sign to persuade viewers to follow you or to draw visitors through your website.
Share user content
If this tactic sounds strange to you, this is a "simpler" way of understanding it: posting customer feedback on your site.
Typically, sellers post ads for selling (of course), but they do not take the time to think about whether customers trust their products or not. If you glance at an Instagram ad, chances are you'll ignore it, or at least feel a little hesitant about the quality of the advertised product.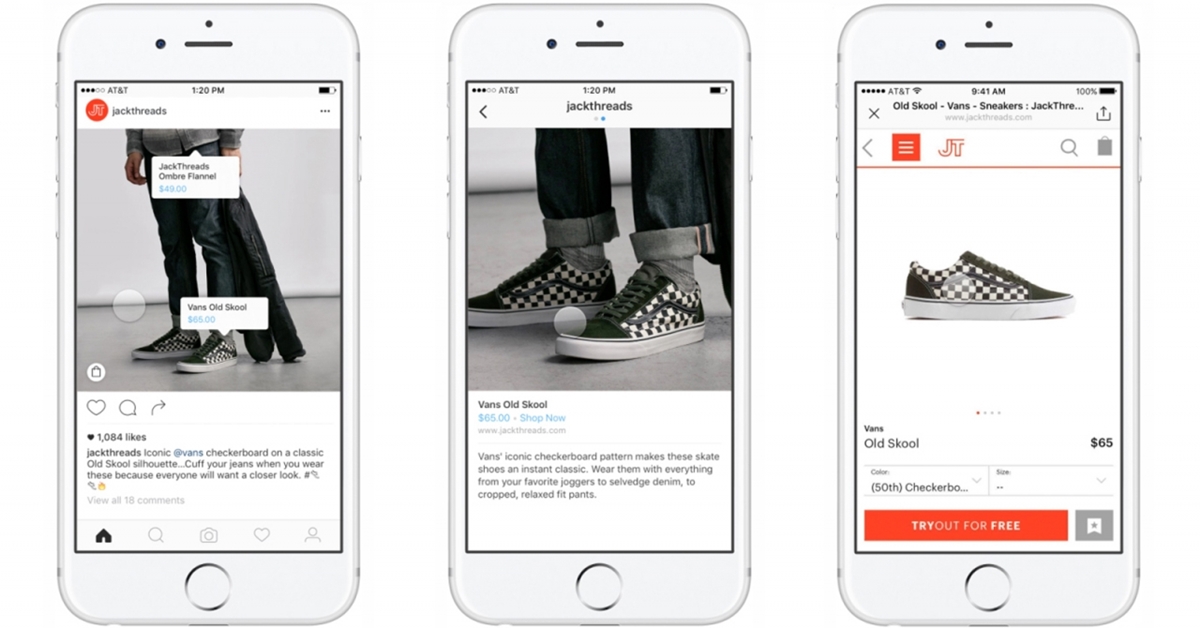 This is where user-generated content demonstrates its role. User-generated content (UGC) can help you convey a sense of trust to viewers. In the eyes of users, UGC is much more authentic as well as eliminating the general distrust of customers' online purchases. Research shows that 63% of young people say they would rather see a normal person in advertising than seeing celebrities - because everyone knows stars get paid to promote and speak well about the product. However, ordinary people are not so sure.
Working with influencers
Instagram owns a large number of influential characters and has a huge following. These individuals can help you reach exactly the group of potential customers who want to use your product or service.
One of the benefits of working with celebrities is that you can promote your products naturally, without creating a "newsfeed" for viewers.
The first and simplest way to work with influencers is to pay for their Instagram posts and they will write a link to your website in the caption, maybe you will get they tag the picture or both. However, to get the most out of your audience, the audience you are going to work with best has a certain connection to the product you want to sell.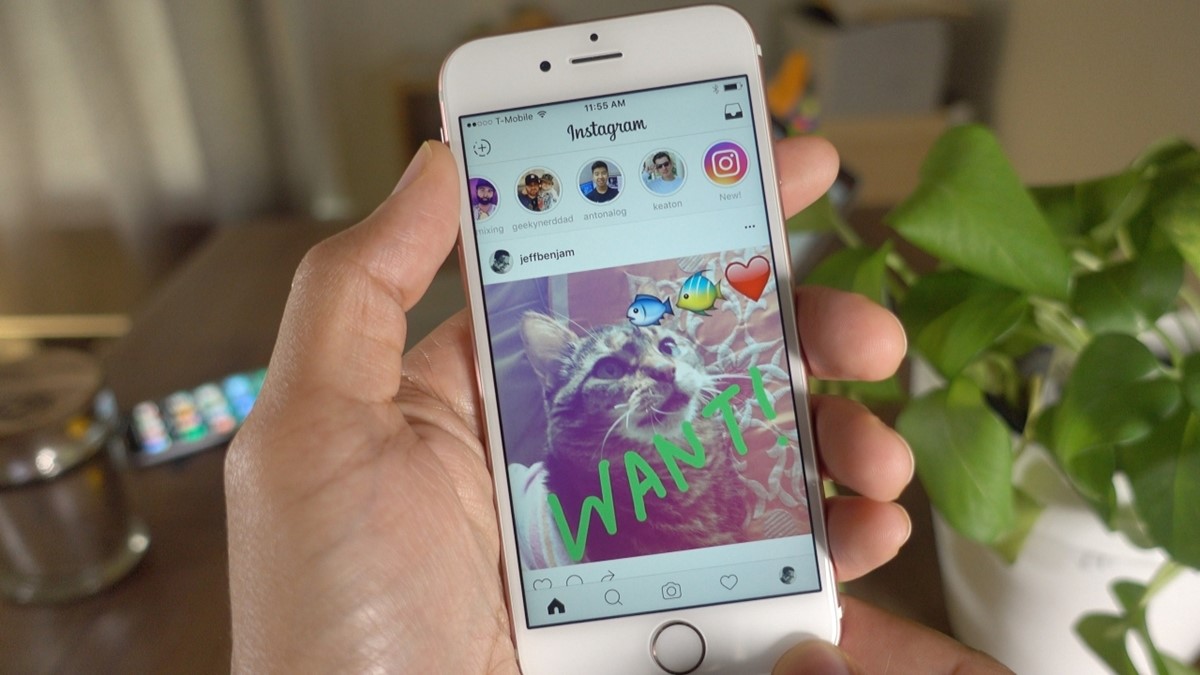 Next is the event organizer. You can organize a contest in which influencers post a photo, announcing that they will give away a gift item if the audience follows you and the influencer, "dropping hearts" for both you and your photos. Your post, accompanied by a tag that adds 3 friends to the comment section. This is a unique way to advertise, by "dropping iron hunt to catch perch" you just need to give away a certain item, in return, you will receive a lot of likes and followers. Each comment you have the potential to receive 3 more likes, 3 followers and 3 more comments, making the spread of this measure exponentially. Soon you will have a strong number of followers, increasing the reliability of your account and access to your posts greatly.
As a last resort, you can sign a collaboration contract with the influencer and the "contributor" will upload your product image to their Instagram, after which they will receive a percentage commission. for every product, you sell on that share.
Use every function of Instagram
Instagram is a constantly evolving platform and regularly releases updates adding new features. It offers unique sales opportunities for the most sensitive brains. For example, Instagram Stories, despite being a new function of the platform, now has 200 million daily active users, meaning you will miss a gold mine if you ignore Stories.
Whether you're selling an online English course or a fidget spinner, Instagram is a great platform that helps you convert your audience into potential customers and then actually sell the product. Taking every opportunity to reach out to your audience and promote the product in the most natural way is paramount for effective Instagram sales. If you do everything right, you can turn this social networking platform into a multi-million dollar business.
3. Offer a discount code/free-shipping
As mentioned above, discount code or free-shipping will help you reduce cart abandonment. Besides, you will be able to engage with more customers and increase sales dramatically.
To offer discounted codes to customers easily and quickly, you can use the app Bulk Discount . This app will help you create countless discount codes including dollar discount, free shipping or percentage discount. In particular, it's totally free to install.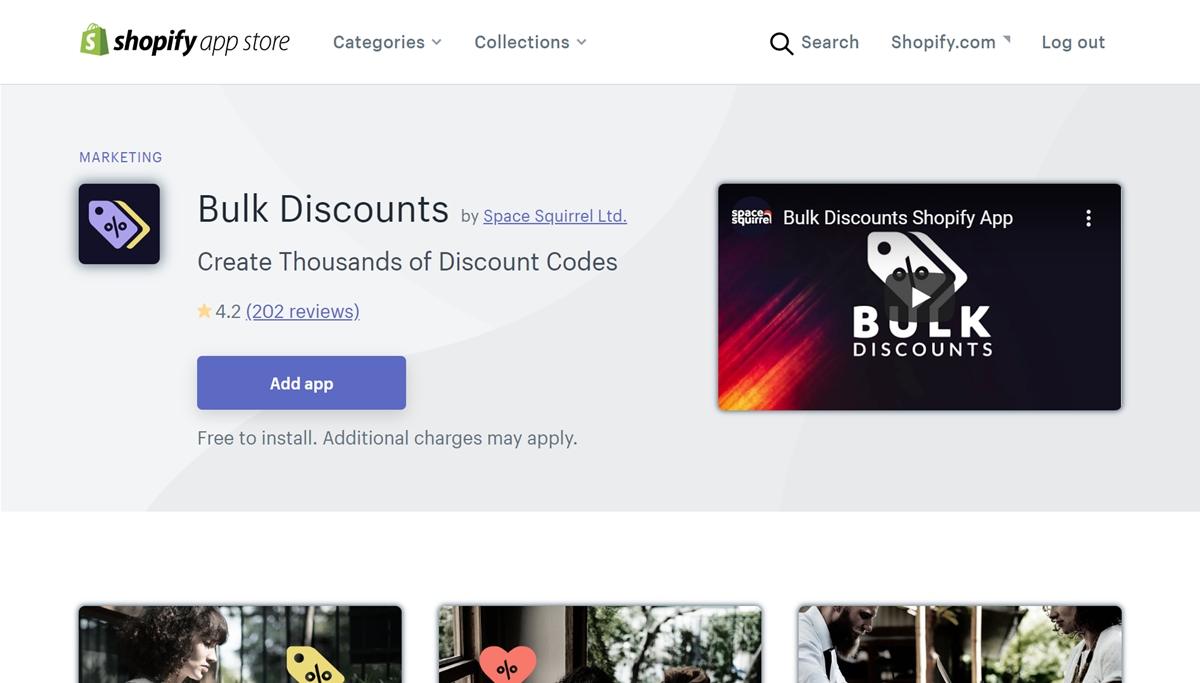 4. Improve User Experience (UX)
The role of UX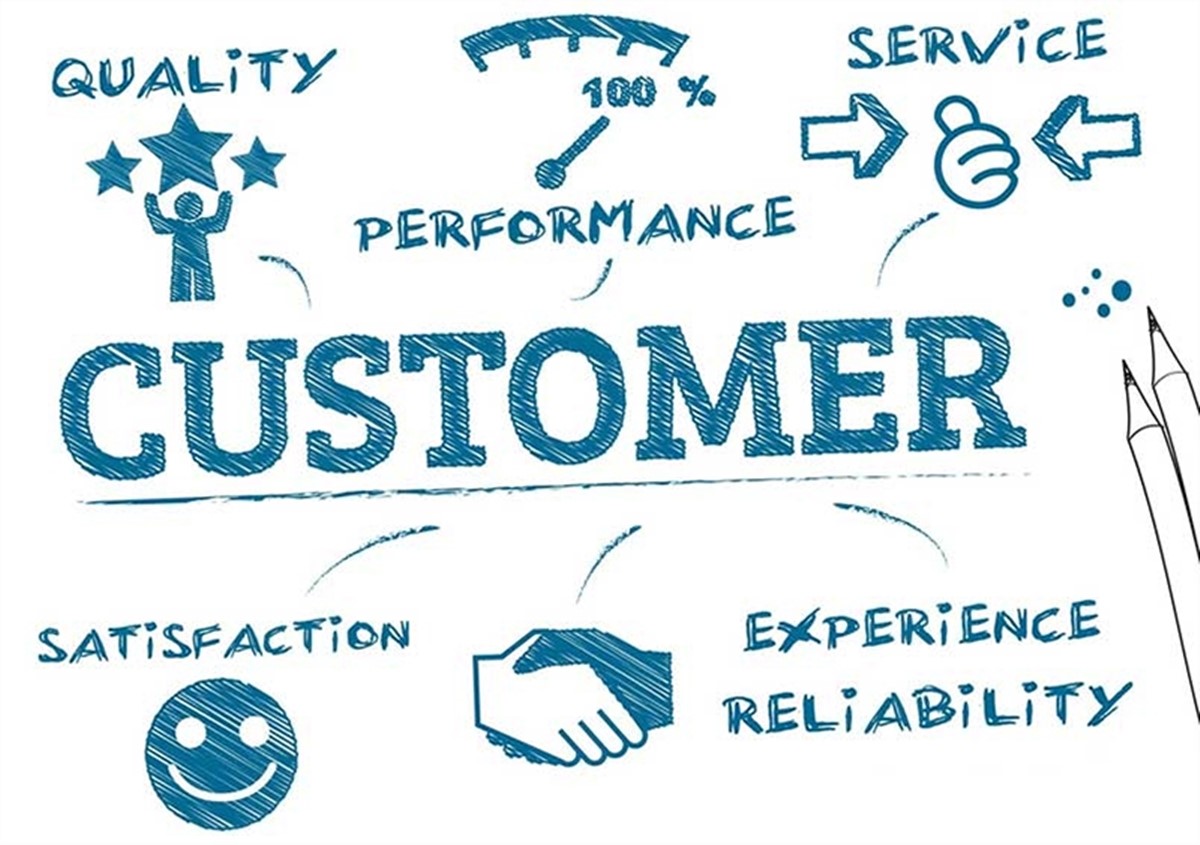 If you're running a Shopify business, then the overall experience of someone with your product or service can greatly make the difference between what they will buy, or more importantly, whether they will come back to buy more or find another place.
If your business includes or relies on a website - and most businesses at least have a web presence to compete - then the user experience for your site will close a play an important role in attracting and maintaining your customer base. And for most potential customers, you have only one chance to show. Most visitors decide within a few seconds of whether to stay on your site or press the 'Back' button to find a better site. So seize that precious opportunity.
We all know that user experience is very important. So why is it so difficult for many of us to identify and create a successful user experience for our customers?
"There will be a LOT of things to do ..." Yes, the short answer is that it takes a lot of work to design something - anything - that works well, for a large number of potential users who may or may not be able to. Think as we do, it doesn't matter what the situation is. Anyone who develops software or services on the web knows that it takes a great deal of time to plan, design, produce and test to develop a product to achieve the desired functionality. But to really design and create something that not only works, but it must also work well and in a way that really makes sense to your users, stick to their thoughts, anticipate. Before each need they need at the right time, and help them get the job done most efficiently is important? It is something that is generally completely different.
Here are some helpful tips to help you answer the above question and improve user experience effectively.
Tips to improve UX
Use white space
Many people often think that a website with too much white space will become simple and not eye-catching. They wonder why not take advantage to insert service ads. However, does that really increase profits?
In fact, whitespace is essential for design.
First of all, let me clarify for you to understand:
Space is divided into 2 types:
Active space: space is intentionally created in the design model to expand the website and emphasize a certain factor.
Passive whitespace: The space around between lines and letters due to the page layout process does not represent the design intent.
For users, these two types of white space will help them easily absorb the content in question.
See 2 examples below: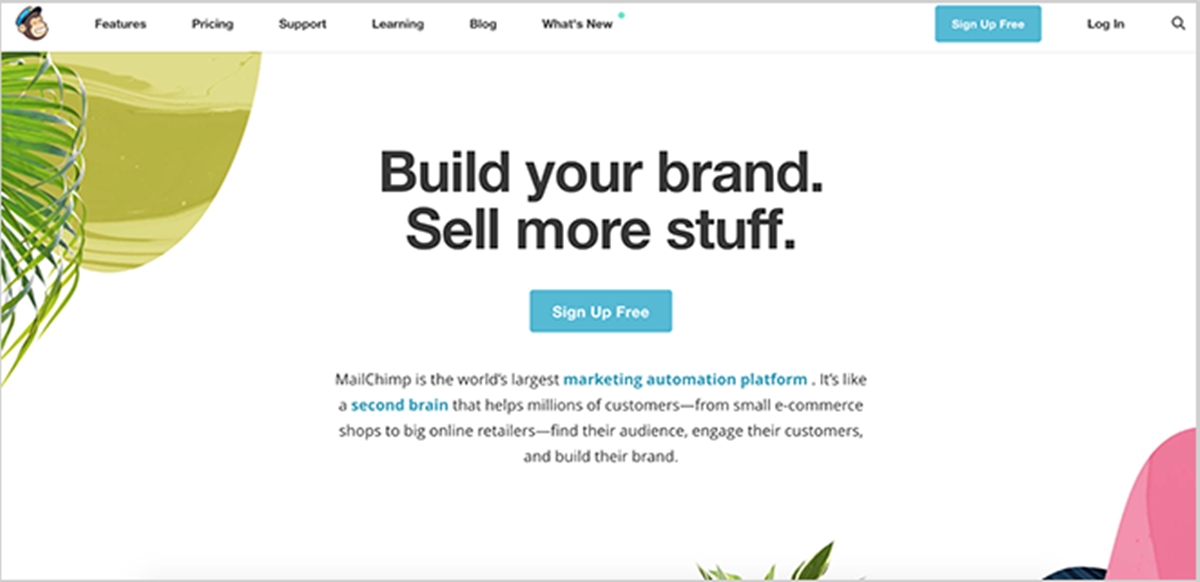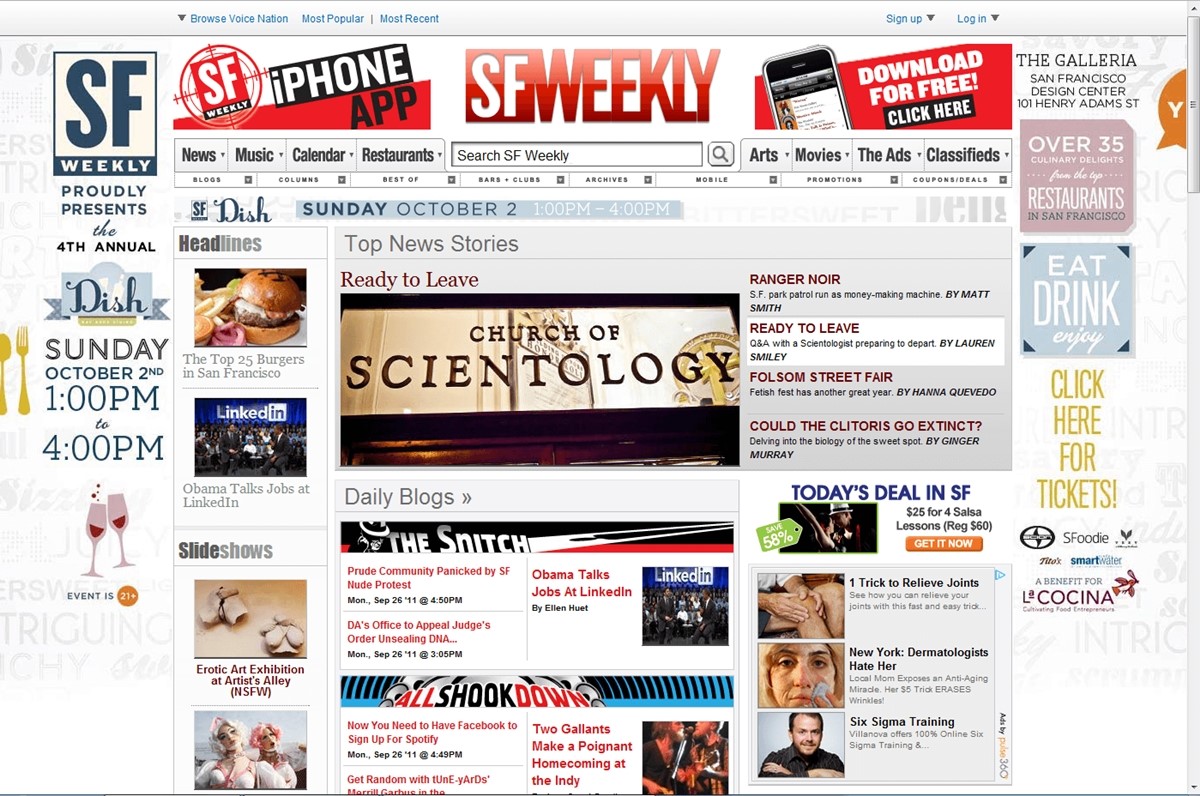 Looking at the two images above, you think you will understand the content of any website faster?
Of course, it's picture 1, right?
If a website tries to insert a whole bunch of words into the same space, the user will surely be confused. According to Crazy Egg, the space between words and titles can increase user attention by up to 20%.
For websites, white space can help the web interface to be more neat and professional.
However, there are exceptions existed. You want to provide multiple contents on the same page (users can read the entire content without having to scroll down). Inserting a lot of white space will replace some important content you want to provide to the user. This is not good at all!
So what's the solution?
Put important content to the top.
Insert space around.
One of the most annoying things for users is to wait for the page to load too long.
With the explosion of mobile devices today, users are approaching the information world on a variety of platforms: Laptops, mobile phones, tablets, etc.
They surf the web looking for information with the expectation of being answered quickly. Users don't have time to wait for you while millions of other sources of information appear before their eyes.
Slow page loading speed creates disadvantages Research shows that page loading time beyond 5s can increase the Bounce Rate by more than 20%.
What is the solution for you?
Try Google's PageSpeed Insights, a free tool that checks your site's loading speed and suggests ways to fix each problem on both interfaces: mobile and desktop.
However, the easiest way to improve page load speed, you need to optimize images before uploading them to the website.
Let's say you've designed a picture, here are 3 steps to optimize images before uploading to the web:
Step 1: Resize images to suit the look and feel of the website
Similar to Facebook, each location is different on the web interface, images need to be of different sizes. Choosing the right image size to display not only makes the image look clear, but it does not consume too much space.
Never set a desktop wallpaper size of 1920 x 1080px just for ava avatars thumbnail!
You can refer to some image sizes below for effective SEO:
Feature image size of blog: 1200 x 628px

Banner size / slider landing page: 1360 x 540px

Size of the illustration on the blog article: 700 x 400px

Product image dimensions on catalog page (e-commerce): 300 x 300 or 300 x 400px

Step 2: Reduce the image size: Image compression (Size reduction) here is different from image size reduction! This will help you reduce the capacity and bandwidth on the website, thereby making the page loading speed faster.
For an original photo, you can compress up to 70 or even 80% of the image size with virtually no image quality change to the naked eye. Many tools support instant image compression on the market, like Compressor.io.
Step 3: Upload to the website: After resizing and compressing the image, you just need to upload it to the website.
Use attractive calls to action
This is an important first step in the process of converting users into your customers. Without CTA or CTA not prominent, it is difficult to keep users on your website.
Create a prominent CTA button that can easily navigate users to exactly what they are looking for. But how to create CTAs that attract users to click?
Let me guide you in detail. There are 2 factors to keep in mind when creating a CTA button for your website:
You need to consider the color and the meaning of each color psychologically. Different colors may reveal different messages.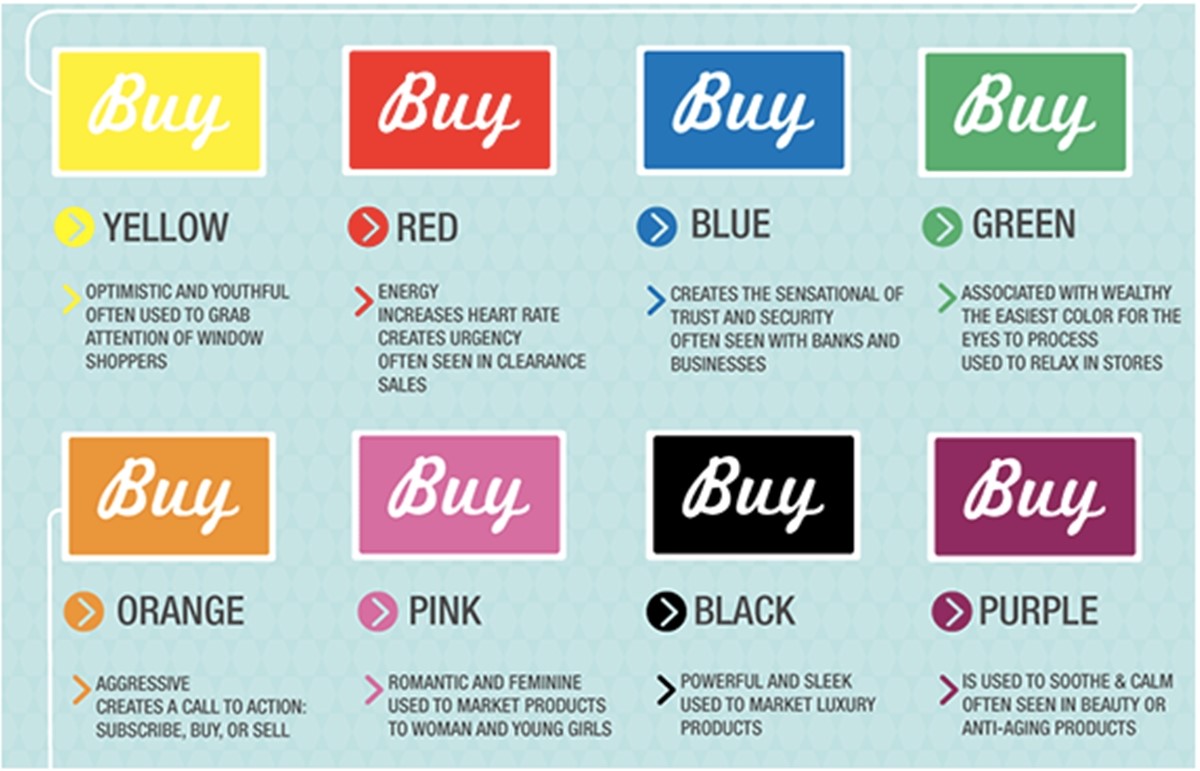 For example, Red often creates a strong, dynamic, emergency feeling, ... increasing the viewer's heart rate. So you often see sales, discounts often use red tones or red CTA buttons to urge users to click to buy. Or green tones create a sense of comfort for the user's eyes. That is one of the reasons why spas or resorts often use green to create a sense of comfort in customers.
Therefore, think about your purpose when implementing the CTA. What do you want to evoke in users (trust or relaxation experience, etc.)? From there, choose your colors wisely.
Tips: Create a contrast between the background color and CTA button color to attract the attention of users.
You can choose two colors opposite each other on the Color wheel below to get quick contrast pairs.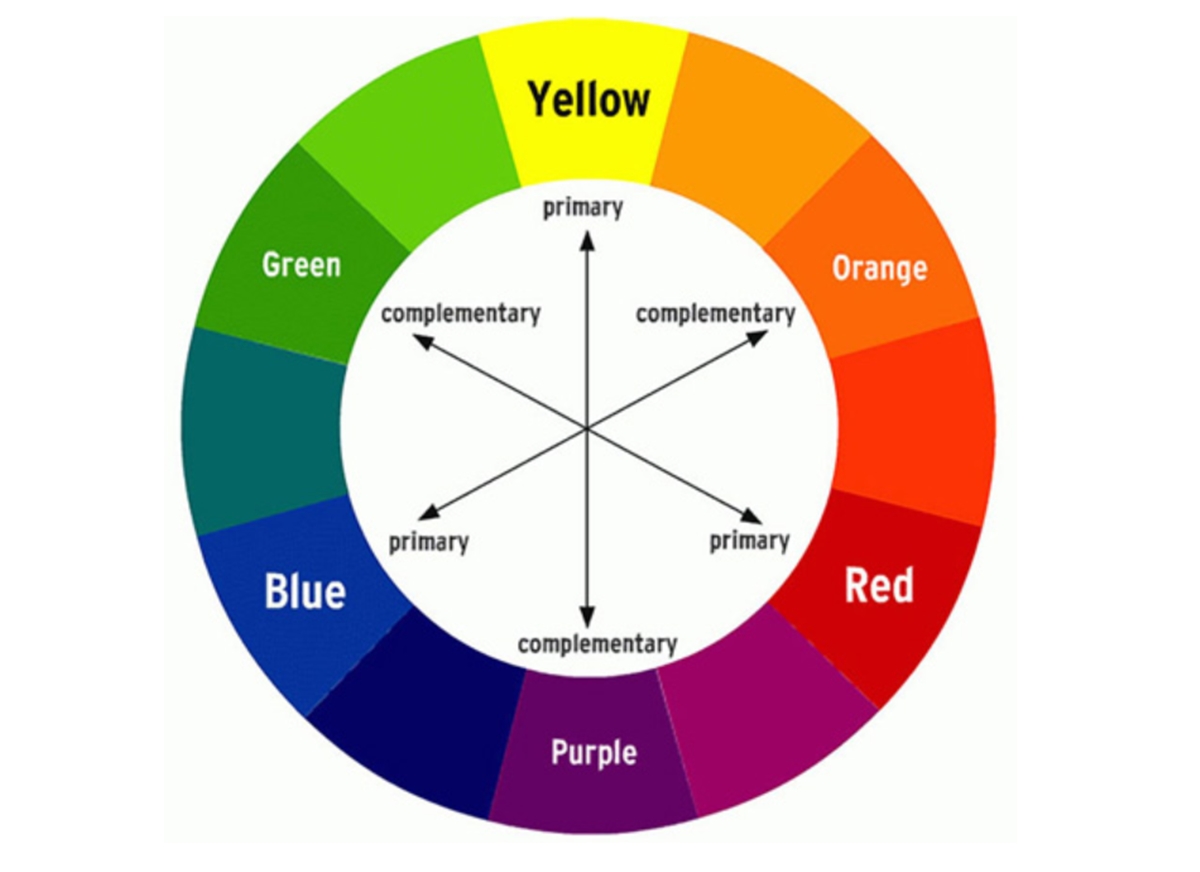 After choosing the right color, you just need to use color-coded software like ColorPix to design the color for the CTA button and background for your website!
To create a Call-To-Action strong enough and attractive, choosing the words used, content or is extremely important. I will tell you a tip to call customers to act according to your wishes.
3S Principle for Call-To-Action:
Simple: Make it simple and easy to understand. Do not confuse users. You should directly request user action (for example, Sign up, purchase, receive documents, leave an email, ...)
Specific: Make users feel, CTA writes for them but not others. Sounds hard right? Put yourself in the shoes of your users to understand their psychology, know what they need and want.
Strong: Use strong verbs to motivate the user to take action (for example, adjectives such as "today", "perfect", "radical", ...)
If CTA does not evoke emotions for users, no action will take place.
CTA writing tips:
The shorter the better.
Print flowers, bold or change color (not overused).
Set user interests as the focus.
Simple language, easy to understand.
Use hyperlink differentiation
A hyperlink is a link from one page to another, maybe the same website or to another website. It includes two types of internal links and external links.
When you insert a link to link to any page, you want to increase the likelihood of users clicking on it. From there, help increase user experience. They can search for information related to the problem they are looking for or gain insights into it.
So how to make hyperlinks stand out? The best solution for this is very simple.
Make it easy for users to identify that is a hyperlink:
Bold, change color or underline for hyperlink highlighting.
Automatic underline (underlined) for hyperlink lines.
Segment key information with bullet points
Users have a lot of different concerns. Therefore, after 5s have not found the necessary information, they will exit immediately.
The bullets will make it easier for users to get the information they want in a short time:
Benefit.
How to solve problems/pain.
Important information about products/services.
Not just simple bullet points, with countless icons out there, you can unleash your creativity with asterisks. Here, the white space element is also utilized. The white space around the icon directs the user to focus on the content. This way users can grasp the content of the article faster.
Use images (wisely)
Users on the Internet are increasingly smart and quick in assessing websites before accessing.
If the first visit your website, they can easily tell which image is in the free repository (images that are not copyrighted, reusable) that they have seen somewhere. This will reduce the reliability of your website. The image you can copy somewhere, then what your content probably is written by yourself, or copy here a little bit, there a little bit there. Not to mention, a stock photo will not convey all the content you want to mention.
For example, when you use images from a French website, the text in the image must be written in French as well. But who is your target? If you use the knowledge from those lines, do they understand all the French lines?
Or, the target customer you are targeting is Asian, you want to sell the product but you use the image of a white person. It is highly likely that Asian users will ignore this image because they subconsciously feel that your product is only suitable for white people.
Although stock photos are of high quality, eye-catching, but do not create a connection between users and businesses, you have failed.
What is the solution to this?
Using the image "government", choose the appropriate image.
Image content must be relevant.
These images can be an infographic, images summarizing information of the article or adding information to clarify the meaning of the article.
Well-designed and written headings
Heading and content can lead to what your target audience is looking for. Therefore, inserting keywords into titles is also important to target the type of customers you want.
Search engines now prefer heading over other content. So choosing the right heading and making it stand out can increase your website's visibility on search engines. But more importantly, headings must make it easier for users to find exactly what they are looking for.
For example, headlines in Table of Contents can help direct users to the right content they are looking for, instead of having to spend time scrolling through the article.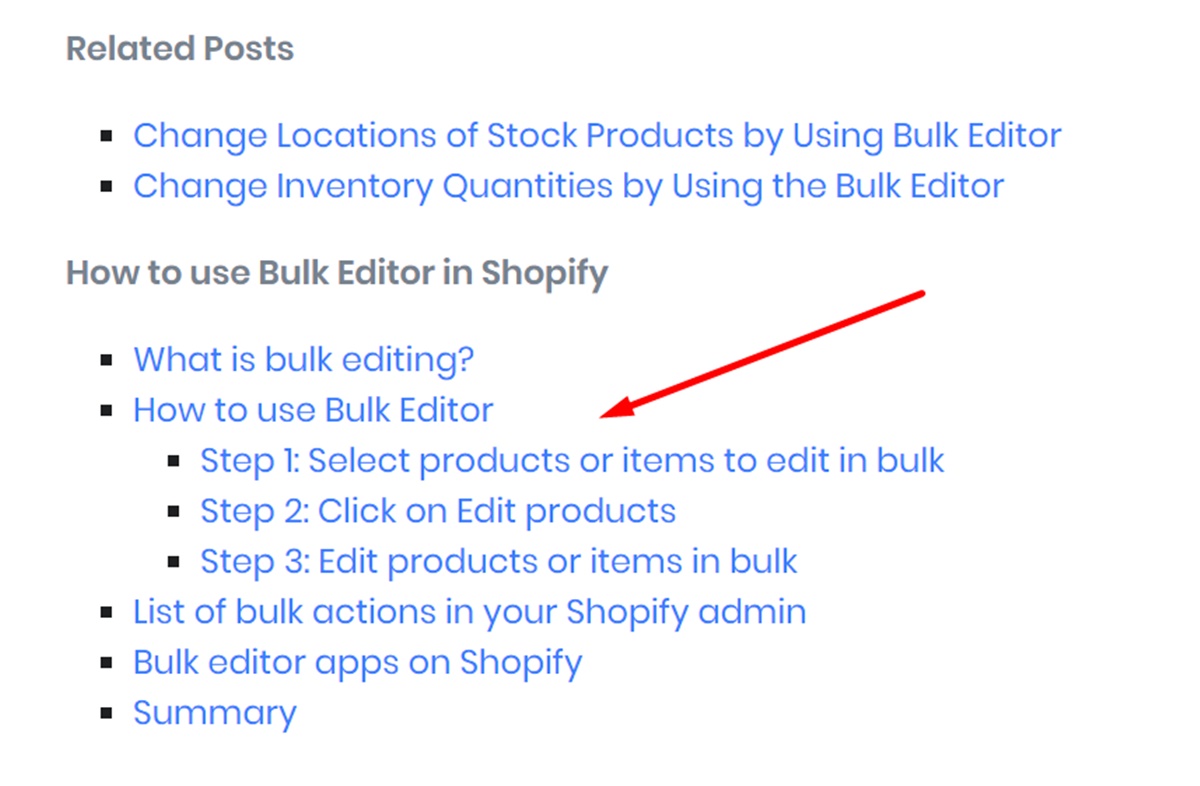 Your website pages must be kept consistent
A website should have consistency between pages about title size, font style, colors, CTA button type, the spacing between sections, words, color pallets, etc.
To give users the best experience when they walk around your website and still know they are still on it. Changes in the design between pages can confuse the user and they will wonder "where is this?".
Catch your 404s
It is possible that the search engine will not be penalized for 404 errors (page not found), but for users, it is another matter!
When you do not find the site, it is easy to make users feel down, even frustrated by wasting time in vain. Besides slow page load speed, 404 error is also the second factor that annoys users because of interrupting web surfing time. They often exit the web and rarely return to the previous page.
Unless ... You create a funny interface that makes users laugh even though they get a 404 error on your website. Refer to some creative examples: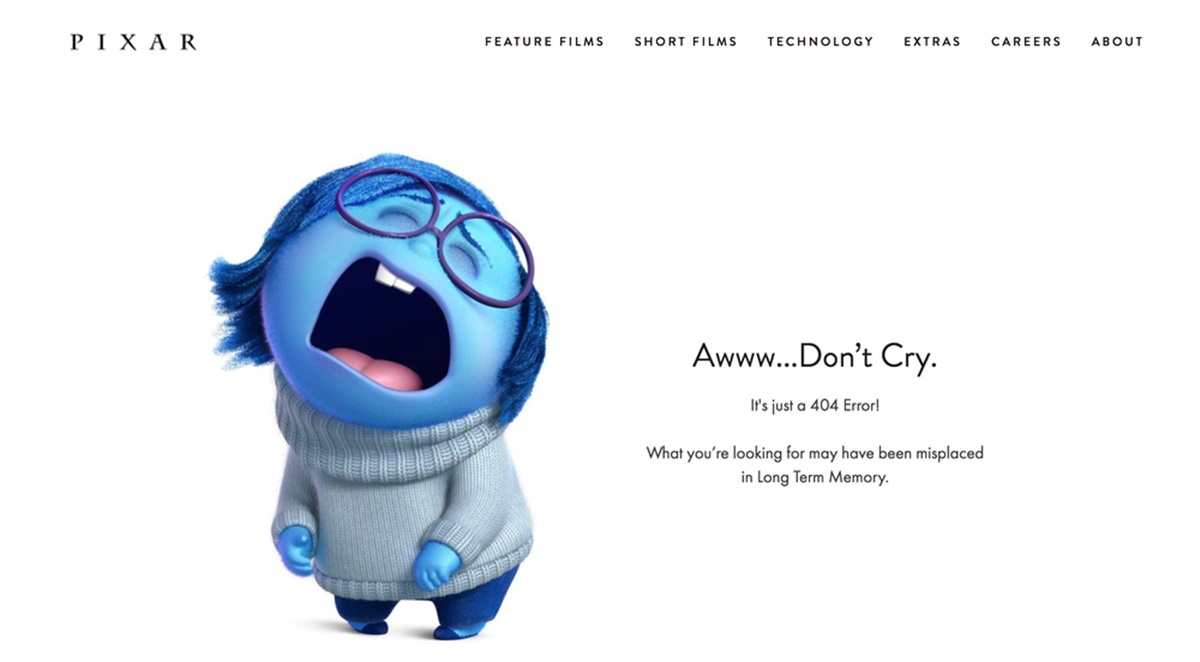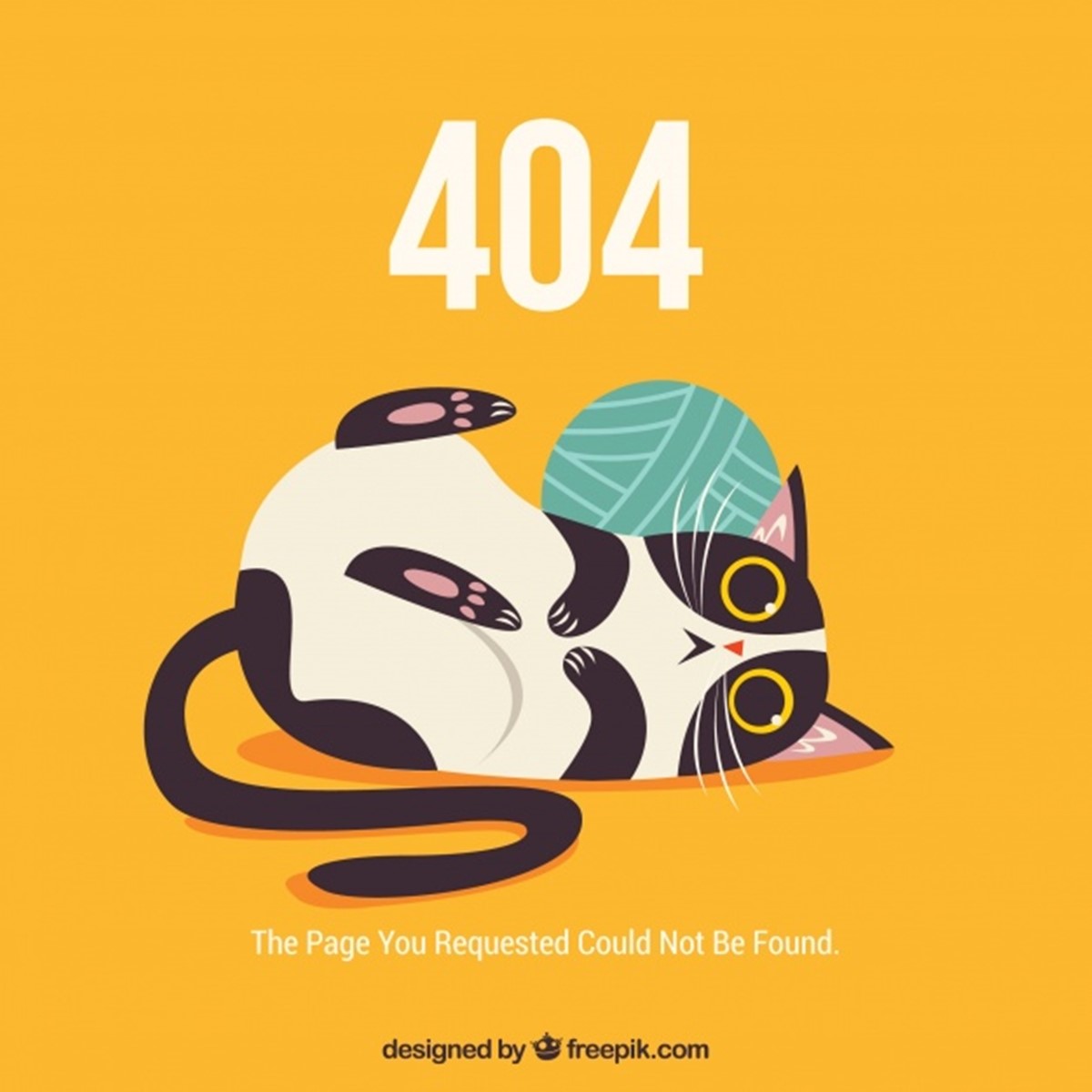 Use the Google Search Console tool (formerly Google Webmaster tool) to check if your website has this error!
Be responsive & mobile-friendly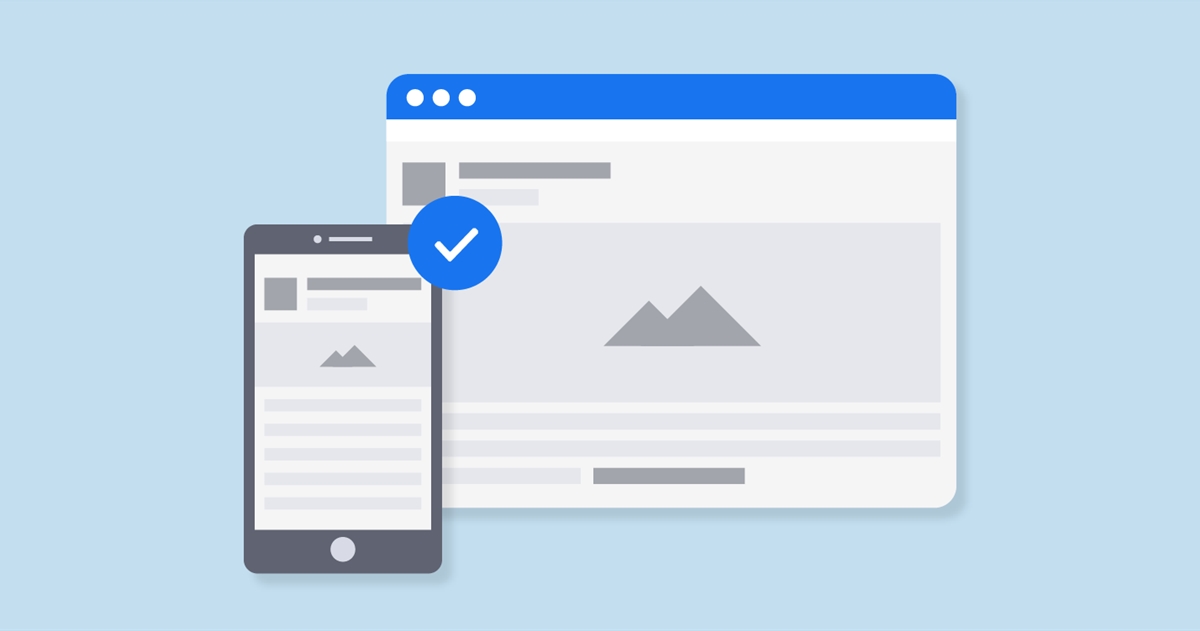 Marketing trends 2021 and the next few years, the website interface is compatible with mobile devices will still be appreciated. The website must be mobile-friendly and easy to navigate users no matter what device they use: desktop, mobile phone or tablet, etc.
Google has begun penalizing websites that aren't optimized for mobile devices. Because Google always wants to bring the best experience to users. So, if you want to get rid of penalties from Google, use this tool to see if your website is compatible with mobile devices right away.
5. Boost your sales with SEO
Search engines and organic traffic play an important role in the growth of your business because the majority of your target audience uses search engines to find you. Therefore, if you can afford it, it's highly recommended that you should hire someone with the skills to take care of your website's SEO.
There are two types of SEO that help improve your website rankings: SEO OnPage and SEO OffPage.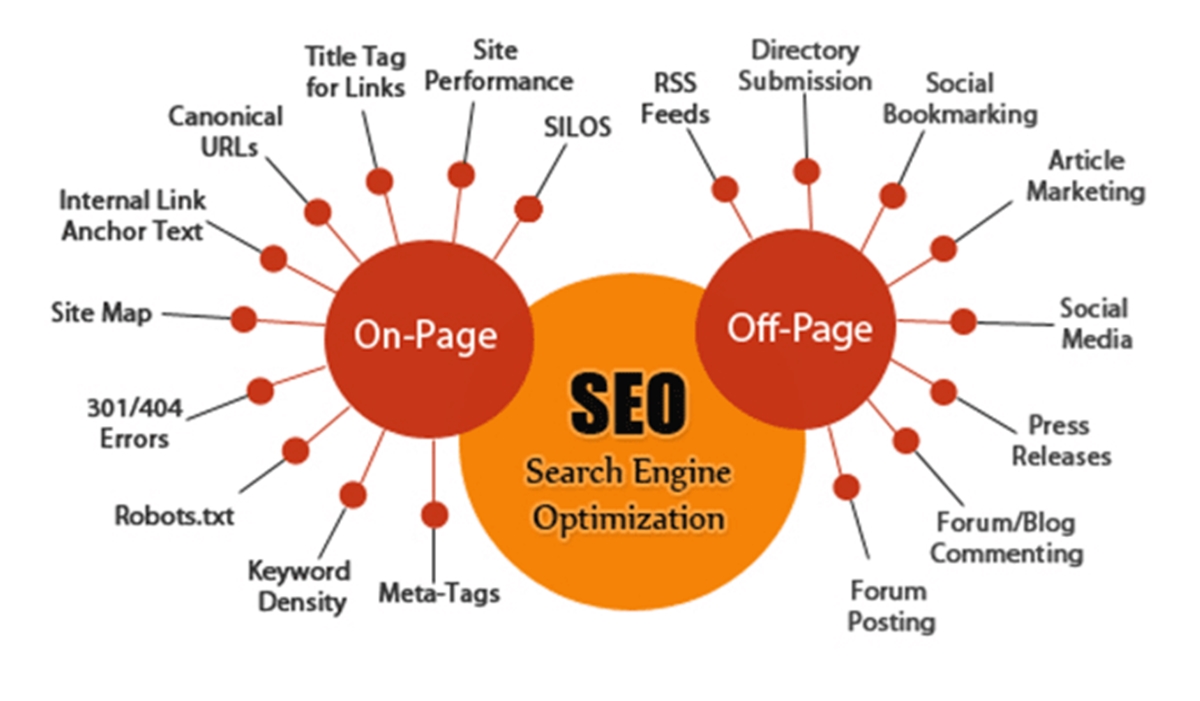 SEO OnPage describes the actions you perform directly on a website to facilitate higher rankings. It includes optimization of HTML code, content quality, and content structure. SEO OffPage refers to all SEO practices that take place outside of your websites such as backlinks, related links, social interactions, and other things.
With SEO OffPage you have complete control, but with SEO OffPage not. This is because backlinks, social interactions, reviews, and other factors depend on the behavior of others. Both OnPage and OffPage have a unique role in improving your site rankings. A website with poor OnPage SEO but a perfect OffPage SEO will not rank as a fully optimized website for both.
Therefore, it is important to understand the main differences between the two types of SEO that will help you improve your website rankings. Doing both SEO OnPage and SEO OffPage will also help you find more potential customers.
6. Identify targeted buyers by creating customer profiles
You will be able to track customer information and purchase history when asking them to create an account. This is really extremely helpful. You can target customers and choose effective sales strategies by knowing what your customers have been looking for or buying.
Example: You sold 300 novels and got the account information of the 300 customers who bought the novel. After that, you continue to sell the novel for the next installment and email 300 previous customers to let them know. Certainly, you will not have to worry about unsold issues. You can have peace of mind because there are always identified customers and as long as you effectively market, they will come back to you.
To enable this super effective feature, you can go to Settings and click Checkout.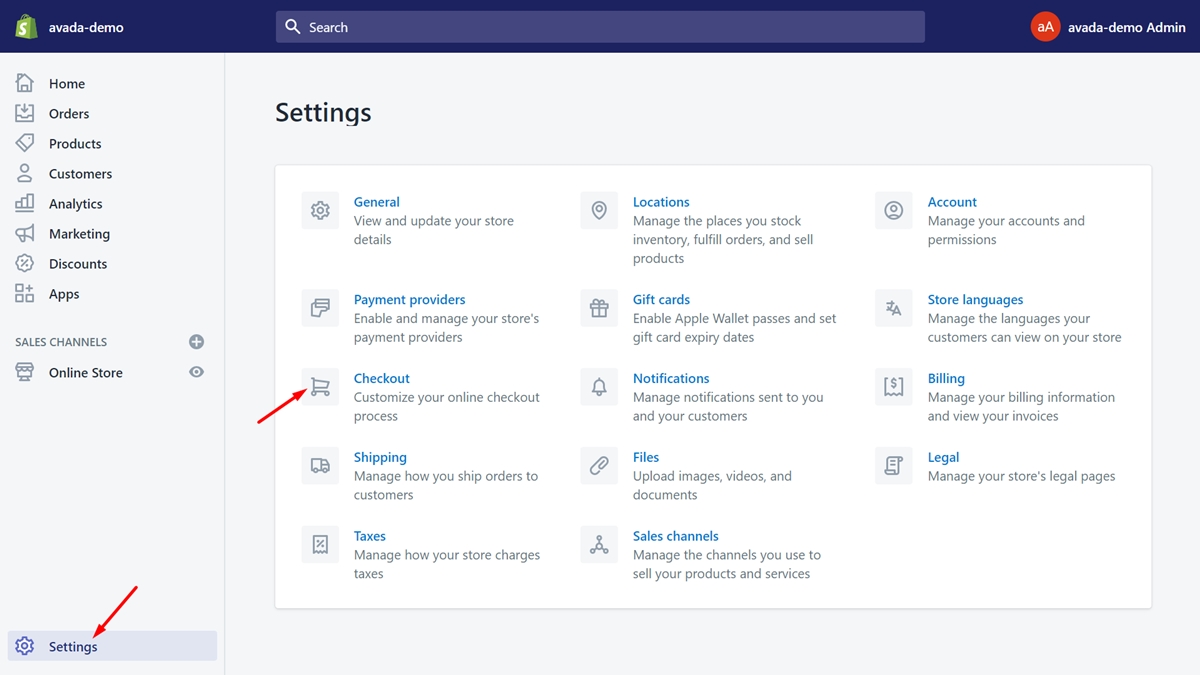 Next, what you need to do is set the customer accounts field to 'optional' or 'required'. Customers will now be required to register or create an account when making a purchase.

7. Leverage user-generated content
Customers trust the reviews of people who have used the product more than the ad from the seller. Use user-generated content (UGC) - A great way to build trust in the eyes of customers.
A Folsky study says UGC helps:
Increasing 210% of the order conversion rate.
Increase 13, 7% of the invoice value.
Increasing 59.25% interaction with customers when UGC is integrated on the web.
Increasing 29% of page visits longer during the online shopping process.
These incredible numbers demonstrate the effects that UGC is bringing. Take advantage of user-generated content to become a solution in Marketing:
Encourage customers to express their views and share: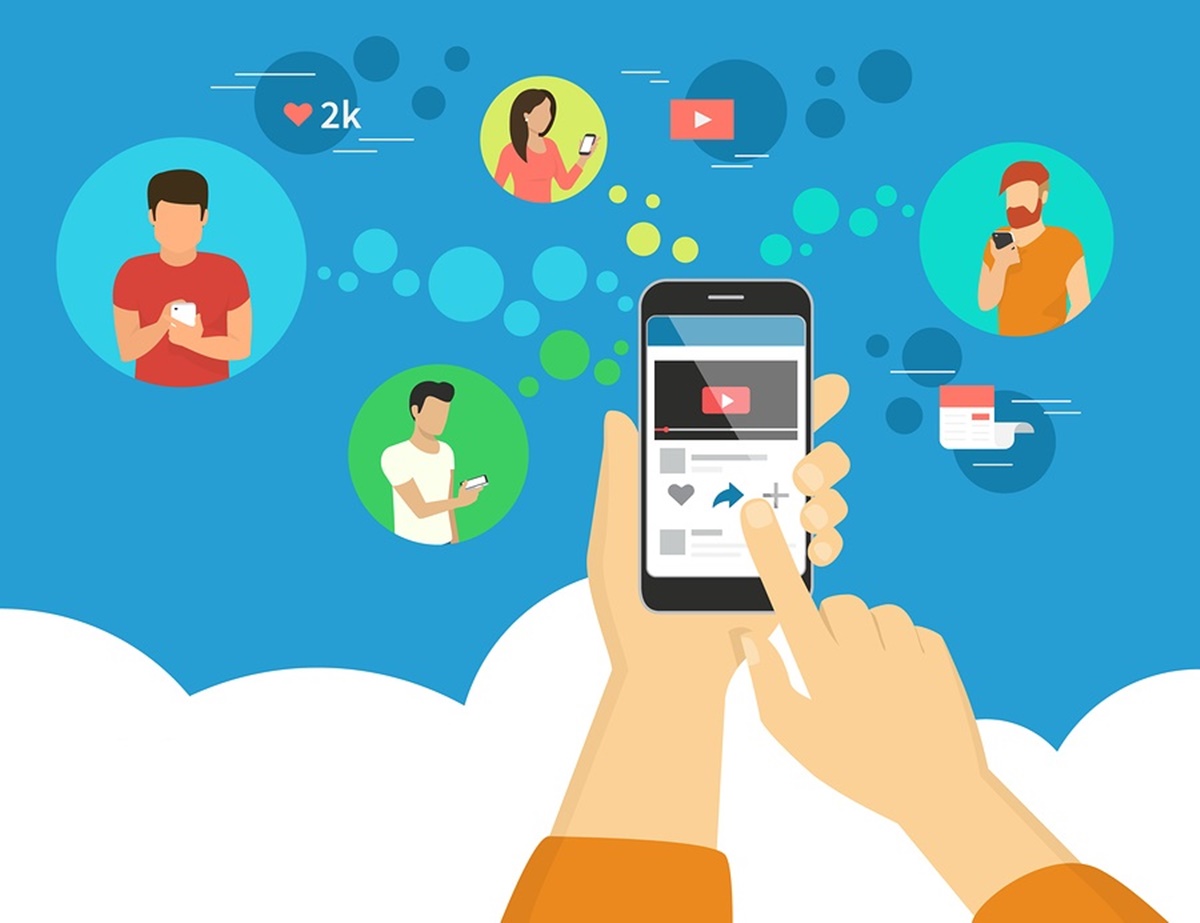 What could be better than sharing with the world how happy your customers were when using your products or services? Offering clear display space of customer reviews, photos, and videos, questions and answers gives buyers immediate access to information on their specific needs and concerns. User-generated content can be shared across different channels, including email, social networks and even right on your website.
Interact even when customers are not buying products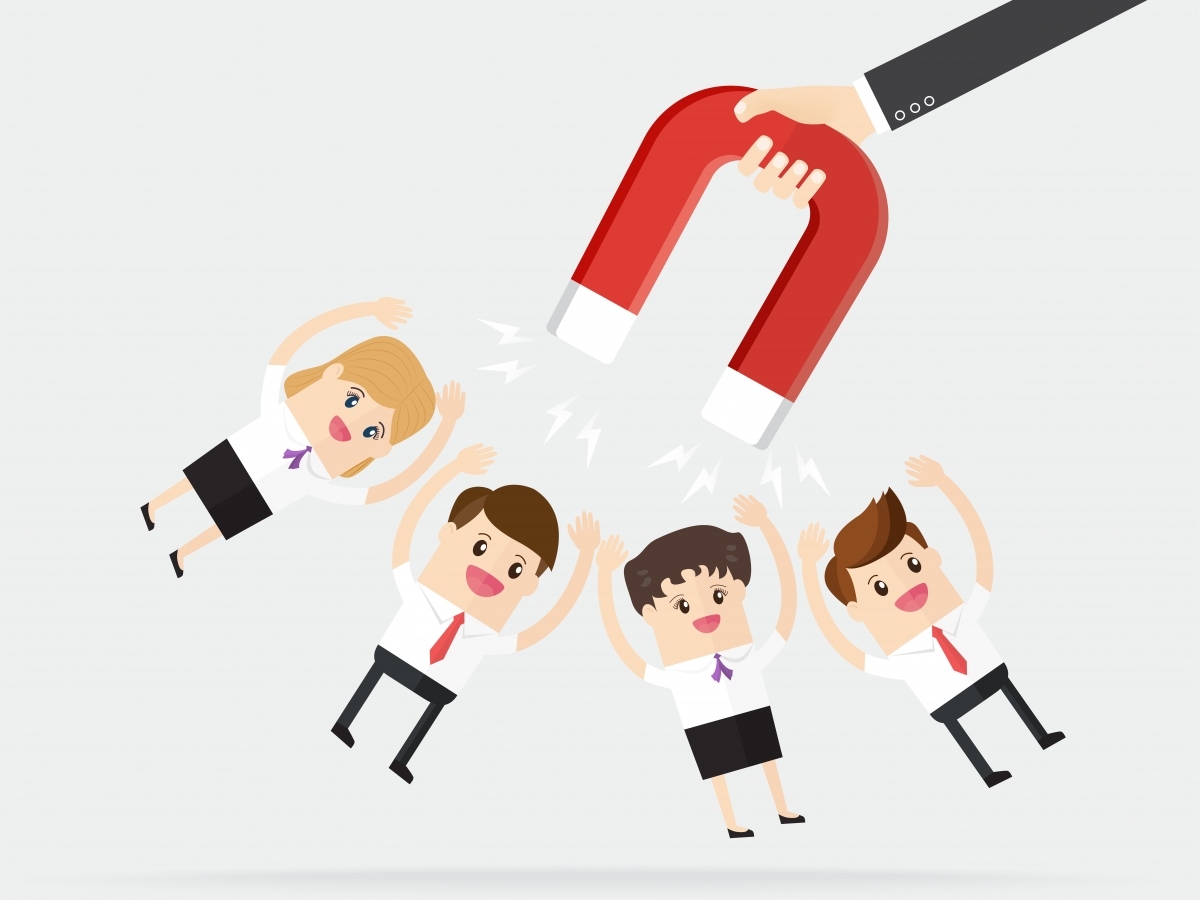 UGC does not mean you only care about customers who buy the product. Those customers who are not purchasing may be looking at the product or not yet able to afford it.
Interactivity will increase the likelihood that your product or service will be the first option when they need it. You should develop campaigns that build a relationship with customers outside the store. A higher percentage of customers referring their friends and family about the brand is for sure. By organizing a contest, encourage customers to use hashtags about products and services. You can better understand their interests and needs. At the same time, you can also apply for old programs effectively.
Create a good customer experience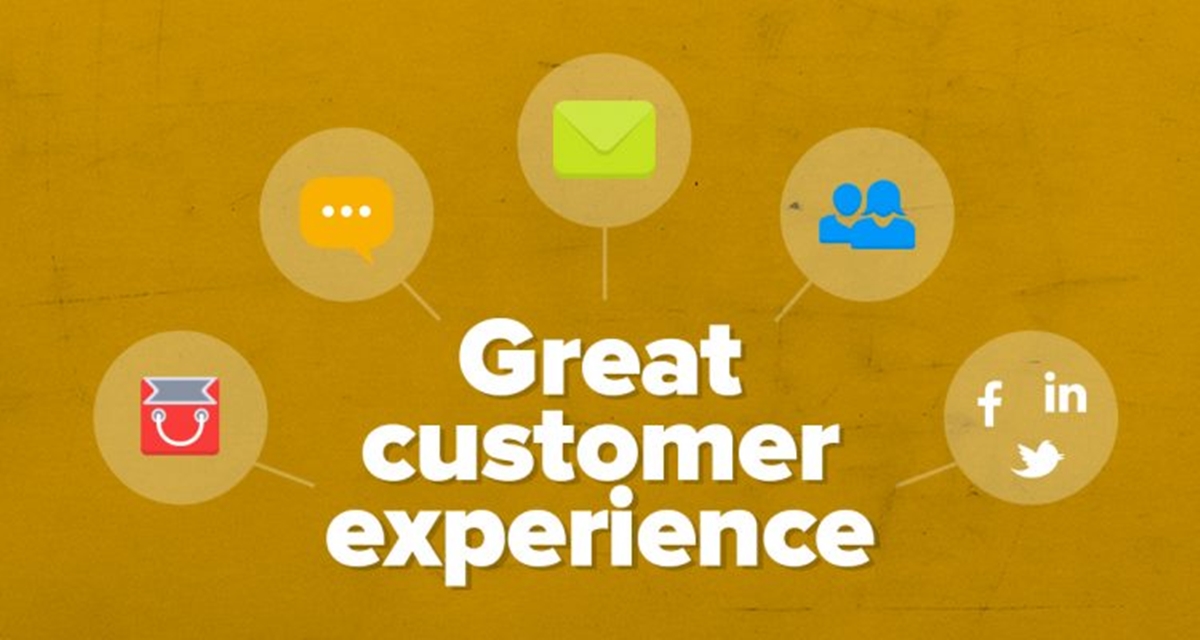 Customers not only buy the product, but they also buy the experience. And customers come to your website to search for experiences before buying.
Take a space to display customer reviews, photos and videos, customer questions and answers on the website. This gives buyers immediate access to information relevant to their needs and concerns. Increasing customer experience will help customers have a good impression of your store.
Summary
In a nutshell, we have prepared extremely detailed strategies to help you to get more sales on Shopify. Sales reflect the results of the manufacturing, marketing and sales processes of the business. Above all, high sales prove that the product or service of the business fits the tastes of consumers. For small businesses, sales are also a driving force for the capital conversion process, creating favorable conditions for development finance.
Therefore, implement the appropriate strategy that was introduced and experience for yourself the effectiveness it brings. I do hope that you find something useful from this article and apply it to your store effectively. Stay interested in our posts and click on How To Get Your Shopify Store On Google to learn the easiest way to get your Shopify store on Google.