Etsy is a place where crafters and DIYers can sell their wares. Etsy provides an easy way to monetize your creative passions or to further your business by expanding into new markets. Amazon charges sellers 20% of their revenues, while Etsy's fee varies between 5 and 8%. You may be wondering why Etsy, which ranks second to eBay in terms of profitability for sellers, comes in first. The thing you need to do if you want to market your Etsy shop is to increase visibility.
Do you have trouble finding buyers for your [Etsy shop? You may be surprised at how easy it is to market your Etsy business products. Successful marketing campaigns will ensure your company's profitability and provide it with the leads it needs. Let's cover some of the industry secrets that have been raising brand, domain, product, and even person visibility by leaps and bounds. Here are clear, practical procedures to follow for results.
Related posts
Things you need to know before Selling on Etsy
Ever since its creation in 2005, Etsy has become one of the greatest online marketplaces in the world. With 81.9 million active consumers and 4.1 million merchants, there are 54 million members on Etsy. Additionally, Etsy.com contains more than 50 million different products for sale.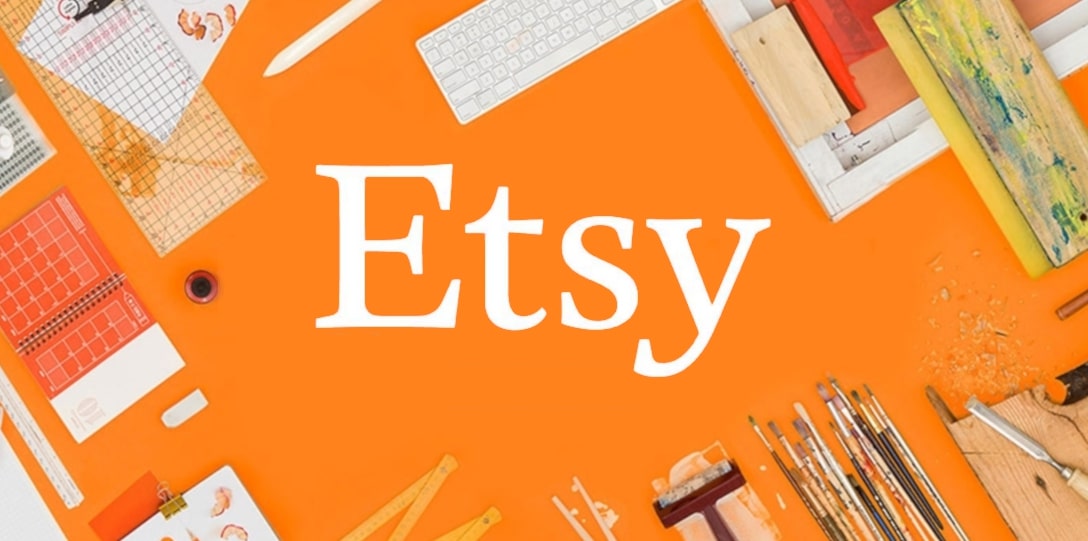 Etsy is a virtual shopping center that specializes in the buying and selling of rare arts and crafts supplies, vintage items, and other objects that are difficult to locate in a regular online store. Etsy buyers search their marketplace for homemade goods instead of mass-produced merchandise. It is also a way for artists, craftsmen, and other artisans to display their items and sell to a bigger audience, whether or not they have a website.
Pros and cons of selling on Etsy
Etsy has made numerous adjustments in recent times, and they will continue to do so. Their overall goal is profit, therefore, they'll do what they think is best for their company, not for you. As a result of recent alterations, sellers on Etsy have begun to question if it is still worth it to sell on the marketplace. Consider these benefits and downsides of Etsy, if you are thinking of opening a store.
Pros of selling on Etsy
Simple and affordable
It is simple to get a store started and keep prices manageable. To develop a website, you need to either hire someone to do it for you or put your own time and resources into doing it. Domain and hosting fees will also be incurred. In addition, Etsy enables its users to easily add, edit, and improve their listings.
Established audience
It would take months, perhaps even years, for your website to get to the first page of Google if you were to begin it now. Google is far more competitive than Etsy because it includes the whole world's websites. On Etsy, you may set up a store and consumers may discover it instantly.
Adequate testing ground
You can use Etsy to try out your market and invest in a website later. In launching a handmade business, there are many things to learn. Additionally, Etsy has removed the task of establishing and maintaining a website off the list. Before you add more to your plate, begin by earning money, building your brand, and getting to know your customers. Everything you learn from selling on Etsy will help you begin your own website with a running start.
Cons of selling on Etsy
Competition
Although Etsy draws plenty of customers, it's also a very well-known and popular choice among other handmade business owners. You can no longer count on Etsy to bring customers to your shop because every category is competitive and your shop will no longer be the first place that customers think of when looking for something specific. Customers must either work or pay for their shopping. Allocating that time and money to creating a loyal client base that shops on your website rather than being distracted by thousands of other sellers and products can improve your bottom line.
Copycats
Since so many artisans are familiar with Etsy, they can easily locate your product and imitate it. While you are building your brand and becoming well known for your original product, you also have a head start on your competitors when it comes to avoiding being copied. On Etsy, the copycat products are only a click away from yours and are right next to you.
What are the best Etsy marketing strategies to promote your business in 2021?
The following guidelines are great for businesses of all kinds and for those who run their stores or frequent craft fairs. Whether you prefer internet storefronts like Etsy or traditional brick-and-mortar operations, these recommendations will help you manage your costs and develop your business.
#1 Calculate the total costs of starting an Etsy shop.
After listing an item, Etsy will charge $0.20 and will then charge you every time you renew the listing. After four months, auto-renewal kicks in, and the subscription price increases by $0.20 unless you opt out.
Additionally, Etsy will levy a 5% transaction fee on the selling price you show for each listing. Another consideration while planning your Etsy strategy is the cost of shipping, packaging, and producing your product. You can find more information about Etsy's fees and payment policy here.
After listing your goods on Etsy, make sure to monitor your listings to ensure a healthy and profitable Etsy shop. You must remove items that aren't selling and replace them with better products. Remember to include product descriptions. It may be possible to improve sales and reduce expenses by selling the same item under several distinct names. This can all help save you in the long run, so doing your planning in advance is a lifesaver.
#2 Identify your target demographic and their needs.
How do you begin a store on Etsy? It's best to start by considering the market you're in. It's rather simple to become engrossed for a few hours in Etsy's "Trending now" tab, which displays handcrafted goods from the numerous stores listed on the page.
A deep dive into the bestselling books and your niche's trends will aid your visibility, which you've been waiting for. One of the best sellers on Etsy is candles and stickers. These are unique, handmade products.
Once you have identified your area of expertise and done your research on successful selling, research the demographics of purchasers. How long have they been around? What are their genders? From where do they hail? What are they on the web looking for? Is there any seasonal relevance to this niche? All of these questions can assist you in more properly targeting your audience.
#3 Use keywords when researching your Etsy products.
What is being sought after online? What kind of demographics are your users in, and what are they seeking? What sorts of queries are people asking about your product on the internet? If someone is ready to purchase using their credit card and has it out, what are they typing into the search bar? Ask yourself these sorts of questions.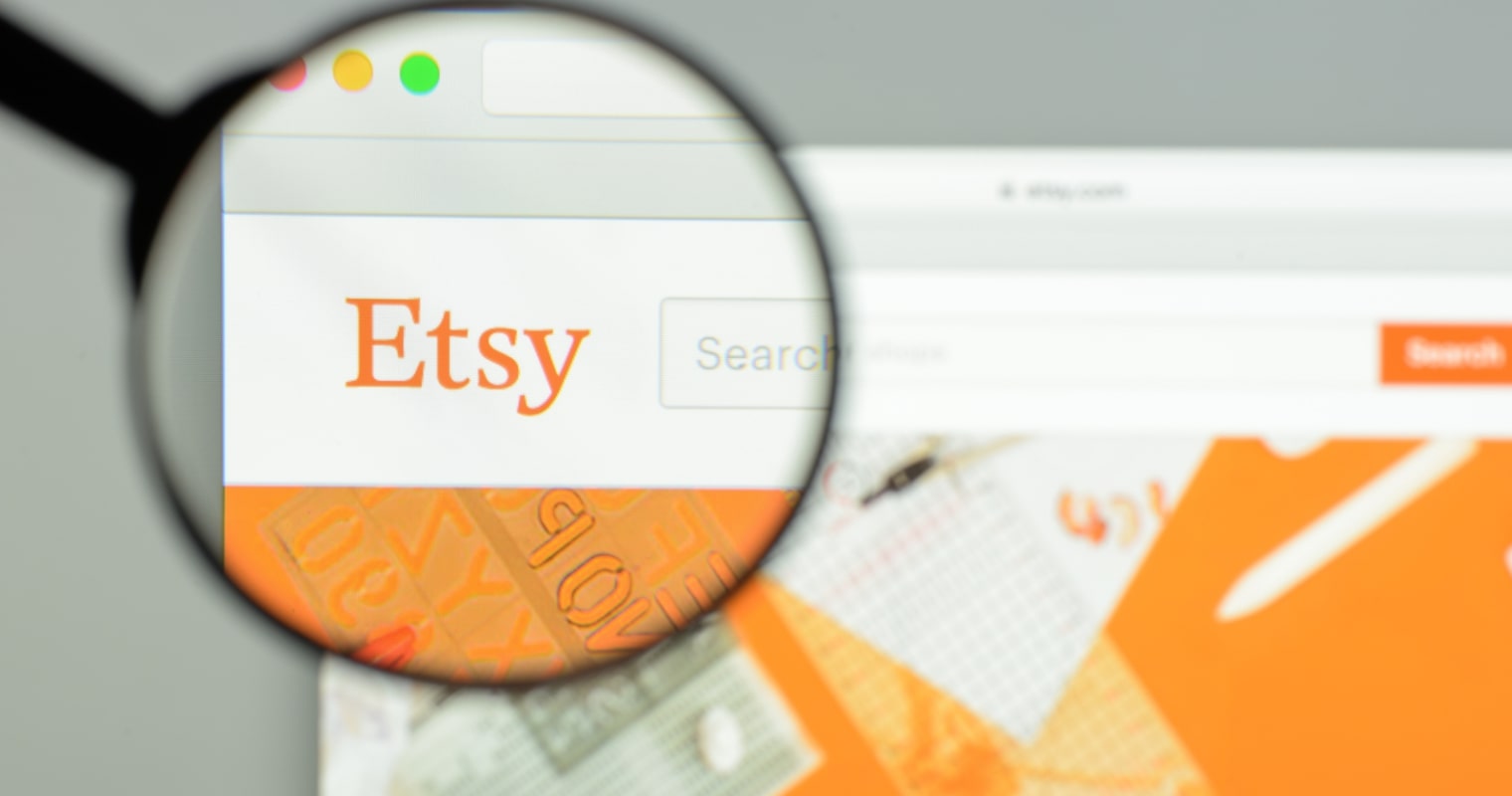 To make a purchase, people often utilize longer search terms, or phrases with more particular descriptions, such as "soap." When naming your items, consider the questions customers search for and other various keyword and phrase combinations relevant to your product. Once you select the ideal keywords for your goods, you can employ a range of techniques to assist your product to appear more frequently in searches.
For instance, you can use the keywords in your questions and answers or include them in your written content anyplace on your site or Etsy shop. To maximize your search ranking on Google, use a lot of keywords in your product name and description.
#4 Develop instructional tutorials and useful how-to content.
Since content marketing is a boon to the maker industry, it's one of the best methods for gaining an advantage over your competitors and requires less money to start.
The selling of handcrafted products is greatly enhanced by quality content. Particularly, craft project instructional content is a wonderful method to introduce new visitors to the concept of the maker movement and to act as a long-term valid source that readers can connect back to.
It may be worth exploring the content which discusses the production method behind the making of your goods. While you shouldn't share your valued trade secrets, explaining the methods and processes behind how something is manufactured may be interesting and instructional, which is a very unusual quality for most content.
If you can, videos with a limited duration are ideal for projects like this. Start by creating a YouTube channel and uploading videos, then expand your audience from there!
#5 Link your Etsy shop to your blog or website
You shouldn't limit yourself to Etsy for your online sales. Your blog, your website, and your Amazon store should all be active as well. Additionally, you can increase the traffic to your stores by establishing links between your sites.
To maximize your online visibility and engage with customers, you can improve your presence by shaping your site and stores to meet your brand and customers' interests.
#6 Promote Your Etsy Shop on Social Media
Don't wait a moment longer to link your social network accounts to your store. Social networking is a strong marketing tool with extraordinary potential. By becoming a member of the global retail community, you may acquire new consumers and learn about your sector. By conducting business in the same circles as other similar stores, you are exposed to more customers, better insights into what content gets a positive response, and more personal interactions with small businesses.
How customers view your product will be influenced by your consistency in their social media stream — and it's not as simple as you may assume to be continuously visible. In an average person's lifetime, a typical consumer is going to encounter your product around seven times before they finally decide to purchase. These are a few of the methods you may use to get your products in front of your customers on various social media networks.
Use Facebook advertising to get started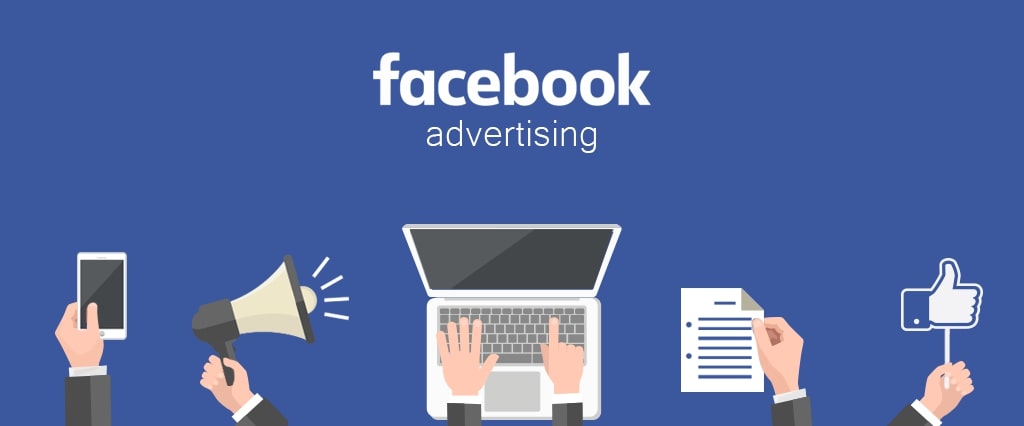 Even when the money to buy materials and time to make the products is covered, the traditional pricing advantage of the mass-produced products is lacking. However, using social media promotion to grow your business is a cost-effective method to expand your organization, and it can make a tremendous impact on young craftsman enterprises.
Because people spend a lot of time on Facebook, advertising on the platform is an excellent option for finding new clients. Paid social media is a wonderful investment for craft enterprises regardless of your marketing budget or how you sell or distribute your crafts.
Grow an Instagram and Pinterest following
While maker culture is alive and well, social media is a major component. However, in addition to Facebook and Twitter, there are two social media platforms that clearly dominate - Instagram and Pinterest.
The best place to exhibit your stunning products and begin developing a dedicated fan base is Instagram (and, eventually, customers). Even if you decide against Instagram advertising, this is probably the best social media image-sharing software available, and its integration with Facebook does not make it easier for handicrafts companies.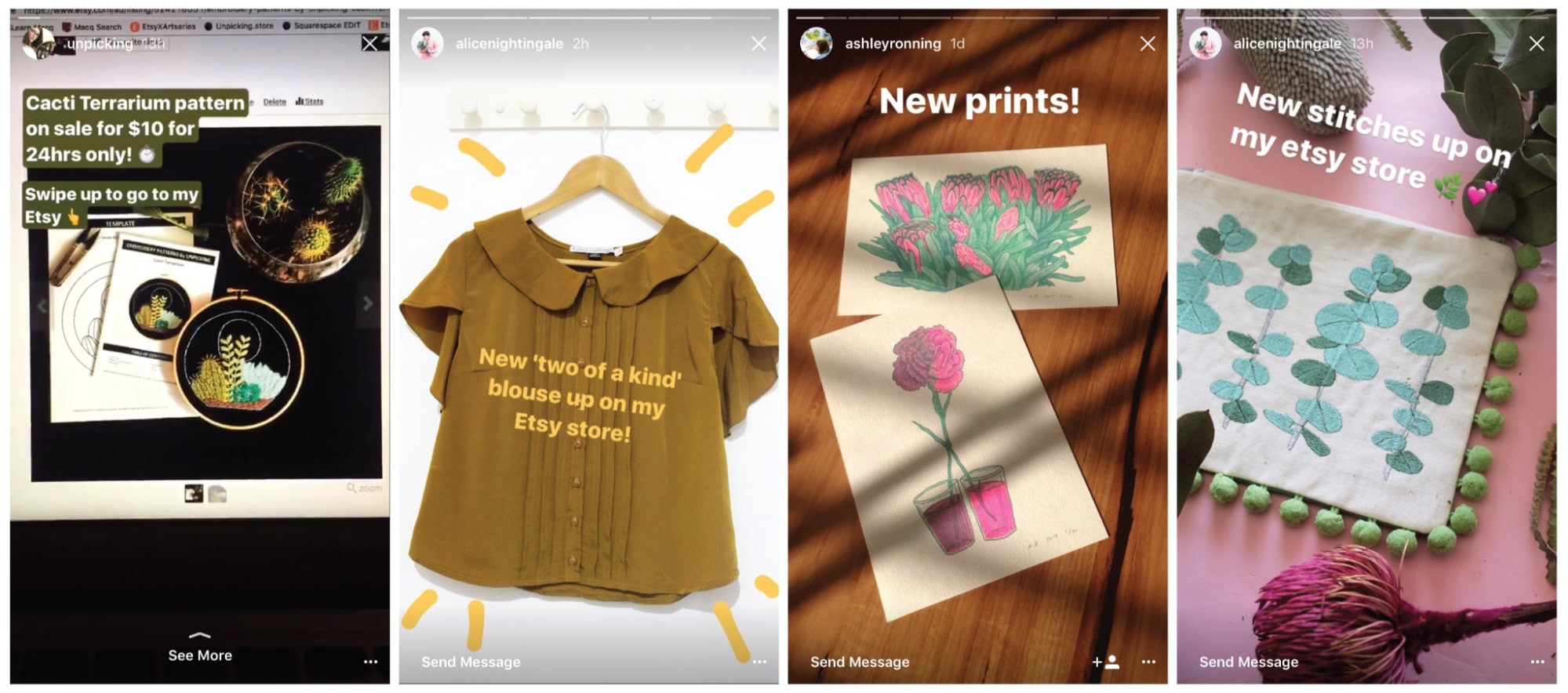 In addition to being valuable to craftspeople, Pinterest is also critical to designers. Since craft businesses are so visual, it makes sense to not just be active on Pinterest but to enable people to pin your photographs. There are dozens of Pinterest boards dedicated to handmade crafts. Such things provide you with the chance to establish your brand.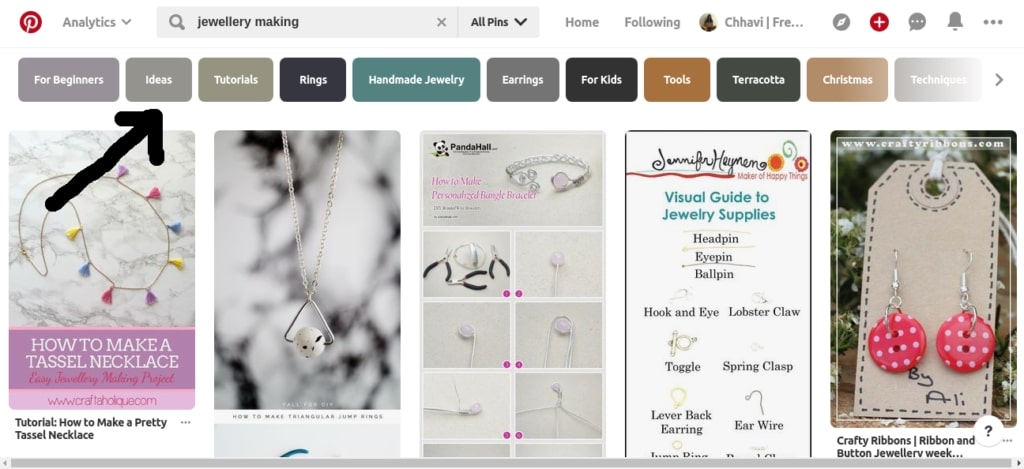 Employ TikTok and Reels to gain an advantage
For a handcrafted vendor, marketing yourself and your products is an absolute necessity to achieve success. Communicating with your audience by sharing video tutorials and vlogs that span the personal to the professional is a quick and effective approach to promote yourself and your brand without overwhelming your target market.
TikTok and Instagram have distinct, day-to-day trends. You may build brand awareness and create buzz by paying attention to the trends outlined here and making use of them.
Small business owners and sellers on TikTok and Reels should use hashtags before posting and seek into those hashtags' industry-specific ones before posting content. A great hashtag strategy might lead to thousands of additional views for each video.
#7 Set up an email list for your Etsy shop
Great, now you have your shop and website right where you want them and your social network accounts are ready to go. Ensuring that clients keep coming back through maintaining their relationships. You may be looking for a means to offer specific discounts, tailor orders, and share information about new products with loyal customers.
Create an email list
For your Etsy customers, start by creating a mailing list. Informing and inviting emails delivered at the right time display your genuine interest in your subscribers' business prospects, while not appearing desperate or aggressive. Your mutual interest in the market in which you are both functioning means that you and your customers are both of similar mind, and you would like to further that relationship by staying in touch.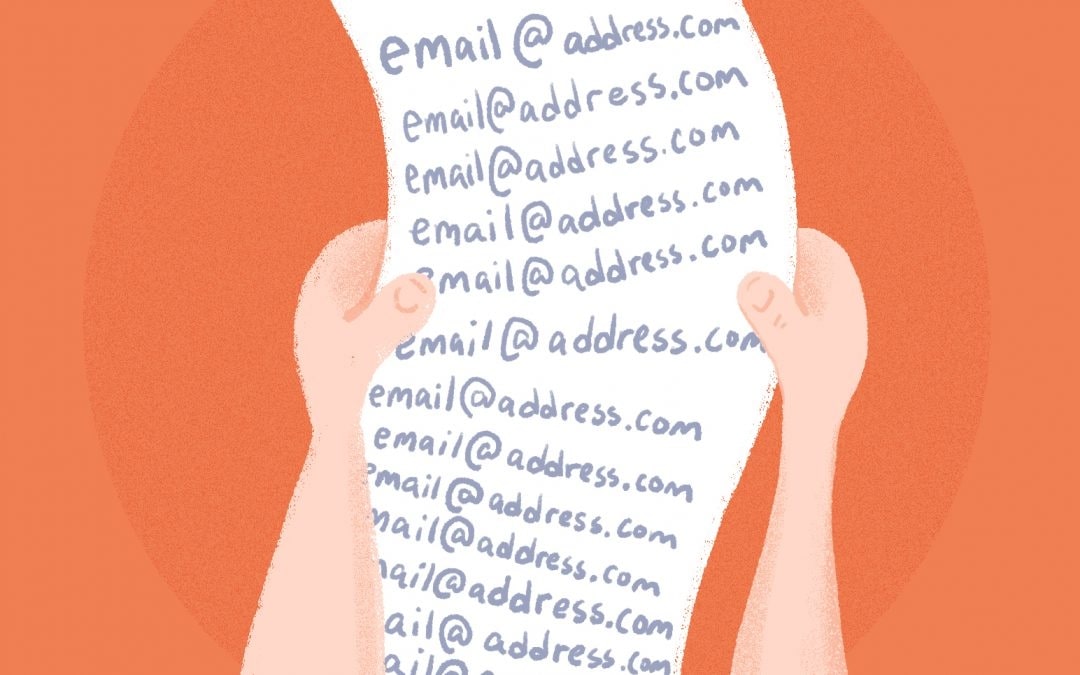 So you've come up with email templates and have a plan to follow up with customers. You have to decide how you will go about making contact with them.
Deliver the right e-mails
When you write your emails, you must have trust in mind for every individual on your mailing list. The right email sends everything. You have most likely encountered some of the "right emails" if you have previously made purchases with one of the larger online businesses. Email marketing initiatives might have central messages:
Welcome message
Acceptance of a personal invite
Monthly newsletters
Special sales
Abandoned shopping cart alerts
Knowing who your customers are and sending the correct messages to them at the right time can significantly increase brand awareness and sales.
Automate email marketing process
After building a powerful database and having an idea of what you want to say, you can begin to craft emails that will be certain to get read. Setting up a sequence of emails to be sent on a regular basis is made possible using email automation.
When someone new subscribes to your mailing list, you may have an automatic welcome email sent, and a few days later you can follow up by asking if they'd want to connect on social media. You are likely aware of the impact that abandoned shopping carts have on your company. Tracking your goods and each abandoned shopping cart that never paid you is challenging. Customers are more likely to place another order if they are reminded of the business' existence.
Segment your audience list
You can take your Etsy marketing approach to the next level using retail segmentation. No two of your customers are precisely alike, and you should avoid treating them that way. Mailing lists can be segmented in several ways to identify and target certain customer segments.
When you divide your email lists, you are able to tailor your Etsy marketing campaigns to each individual group. Customers will think the content was made just for them. It creates trust between you and your customers, which may lead to future sales and referrals.
#8 Use influencer marketing and brand advocates to spread your message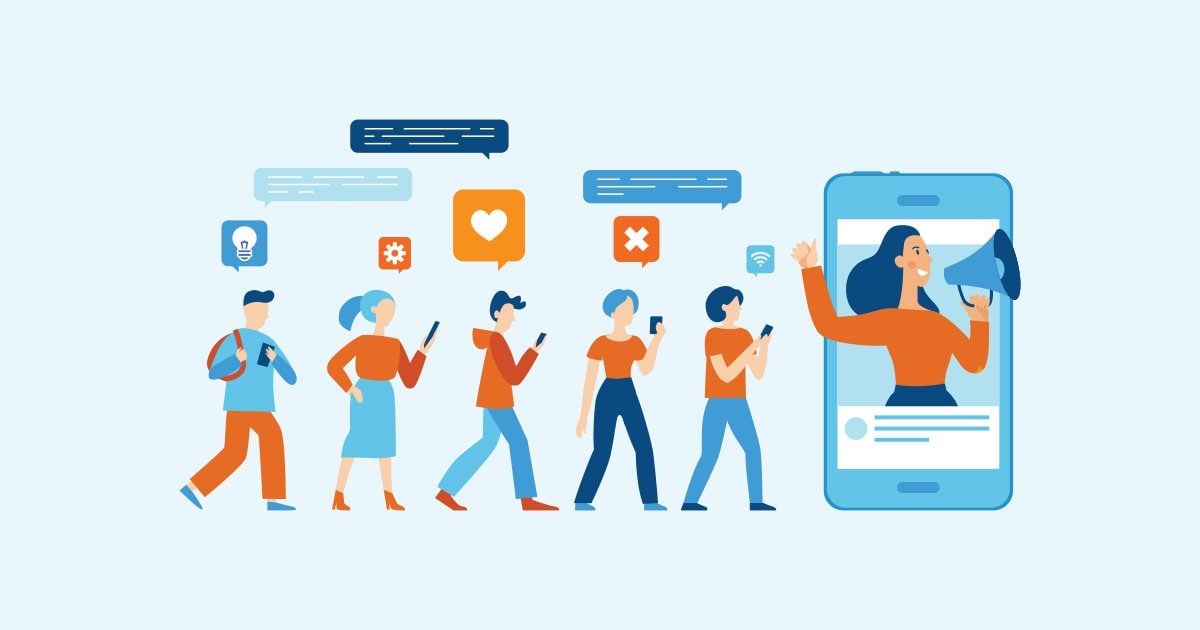 You have a great shot at making your products a big hit if you use influencer marketing for your Etsy shop. Social media's biggest influencers are people with millions of followers who take what they say to heart. Influencers' ideas are much more appealing than those of random citizens.
You can work with an influencer using two methods for your store. Some influencers want to get free merchandise and urge them to feature it or wear it in their social media postings. Influencers could also accept compensation in the form of merchandise or freebies for good reviews or wearing and tagging your items in a post.
#9 Plan Contests and Giveaways for Guests and Sponsors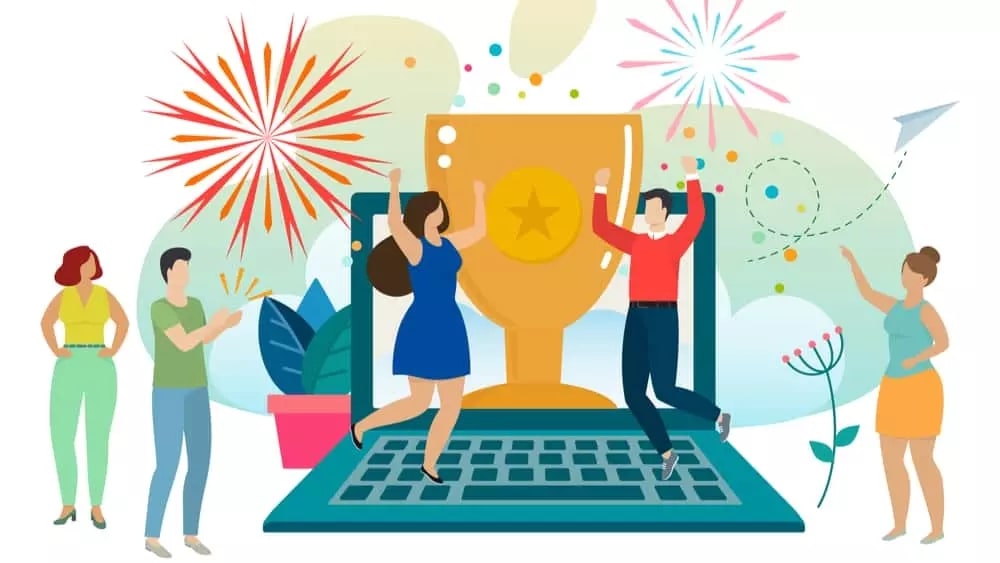 People enjoy getting free stuff. Take advantage of this fundamental aspect of human nature by having contests and freebies.
You can conduct a contest by asking your customers to upload photos of your products on their Facebook and Instagram accounts, asking them to repost the pictures, and enticing them to share their posts and follow you for a chance to win your products. It can increase traffic, post interactions, and profits over time.
People can also give away prizes on social media networks like Facebook. This helps you attract customers for free and directs their attention to your social media profile or Etsy business. Give out some things in exchange for advertising, especially during holidays.
#10 Work with other brands in the same niche for cross-promotion
The process of introducing and cross-promoting businesses' goods is largely intended to highlight the like-mindedness of the product lines. Many Etsy shop owners are hesitant to ask for promotion from another store because they are afraid of being rejected. The outcome is that a majority of the time, this strategy yields phenomenal results.
Message people who are open to working with you to get more sales and watch your numbers go up. By creating a distinct offering with your shared resources, you'll get better results when cross-promoting your shops. Your following are already in love with your designs, therefore the results will be fantastic.
#11 Give Free Items to Customers Purchase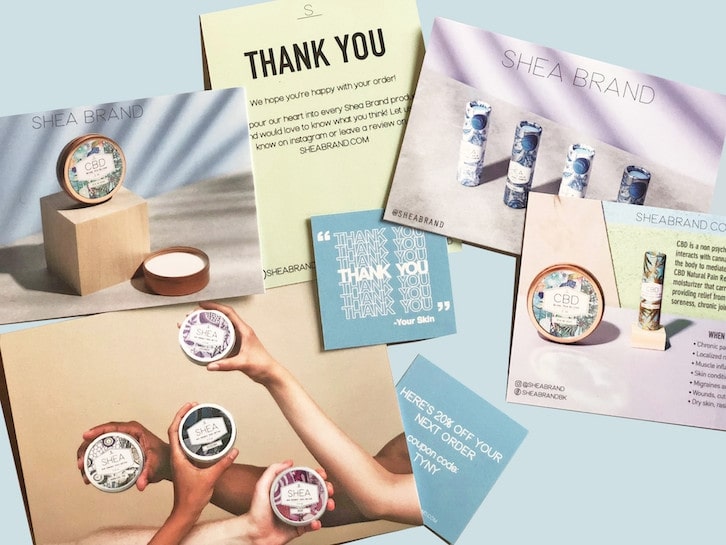 To make your customers feel more personally invested in your company, consider giving them complimentary items, thank you cards, and other trinkets. If you're giving away something for free, something like a small, affordable sample of a distinct smell fragment might be good.
In addition, engaging clients with promotions and contests is more effective than simply posting standard updates and also generates more page traffic while fostering client trust. The customer sees that you care when you do something you didn't promise.
#12 Interact with your clients
On Etsy, a substantial aspect of the process of creating a devoted customer base is communicating with your consumers. Reviews and feedback are part of this. Speak to your customers, and you will discover more about them. You can find out about good things to advertise, as well as inexpensive bargains to be made, by listening to what your consumers say.
Encouraging clients to get further purchases by offering them a deal now communicates that you care about their time and business. Promotions that target customers' preferences, such as catering to the current trends in their purchasing decisions, are proof that you care about your customers and are dedicated to your mission statement. Leaving thank you notes in the package and via email conveys to clients that you appreciate their patronage.
#13 Review your Google Analytics traffic statistics
Business owners must use Google Analytics if they want to meet their goals in 2021. It breaks down your traffic patterns and offers information on how to increase your conversion goals.
You can figure out which platforms provide the most traffic for you utilizing Google Analytics's analytics. When pursuing marketing objectives, increase your efforts on channels that deliver the highest ROI, and rethink techniques employed on less active sources.
If you discover a successful method in one marketplace, you can test it in other marketplaces as well. Remove any business-stifling strategies that hinder your enterprise's development. You will be reassured to know that no business is like any other. Make an effort to utilize innovative methods and determine their success.
Final Words
How will you use the marketing tactics you've just learned to increase your Etsy shop's revenue? To run a successful Etsy shop, you'll need to have two things. Your clients get regular communications from you in the form of vernacular stories and images. Clients may be confident in a recognizable brand and its visibility on many channels.
Your aim is to be perceived as an authority in your industry - the go-to person, the current and trendy expert, the forward-thinking authority. You should communicate this kind of speech to your clients in areas like forums or Facebook. Your clients will appreciate the experience created by the variety and quality of your content, as well as the visual and language aspects of your Etsy shop, website, and social media.