If you have an eCommerce business, you're probably wondering if there's any way that you can boost your sales without spending loads of money on additional marketing. Unfortunately, there is; email marketing is the solution! If email marketing is not already a part of your general marketing strategy, you're missing out on lots of opportunities.
A strong eCommerce marketing strategy should involve email marketing to establish and nurture valuable relationships between you and your customers. This article will introduce to you some great email marketing tips to expand your email list, engage your subscribers, and get more sales.
Before we jump into our email marketing tips, let's get started by taking a look at what email marketing is and why it is important to eCommerce businesses.
What Is Email Marketing?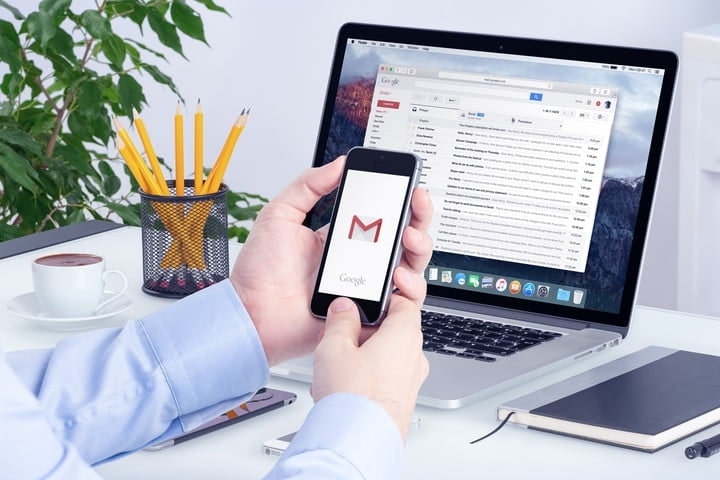 Email marketing is the business practice of communicating with your current customers and potential customers through email. The ultimate objective of email marketing is to share information, increase brand awareness, and, of course, sell more.
Read more: The Guide To eCommerce Email Marketing
Why eCommerce Businesses Need Email Marketing
There are many reasons why email marketing is important.
Consumers Prefer Communication By Email
Despite what people might say, they still enjoy receiving emails from brands and products they're interested in. Based on the Customer Engagement 2020 research study by Twilio, 83% of consumers prefer to receive information from businesses via email.
Email Has a High ROI
According to research by Litmus, the return on investment rate for email marketing can be up to 4,200%. This means that $1 spent on email marketing has the potential to make $42 back.
Emails Are Low Cost
One of the main advantages of email marketing is that it doesn't take a lot of money to get started. If you have a small subscriber list, there are also some fantastic free email marketing tools that you can use to share your marketing messages and drive sales. Even if you need to spend money to get some specific paid features that you need, most email marketing platforms are relatively affordable as far as marketing costs are concerned.
Read more: 9 Best Free Email Marketing Tools.
Emails Drive Traffic
Email marketing is a great tool for driving traffic to your website. Usually, eCommerce businesses will send emails to their customers to announce new products, promotional deals, events and more. This, in fact, is a major sales driver.
Email Is A Great Tool for Nurturing Leads
Email marketing is among the best ways to cultivate leads and move them through your marketing funnel — especially if you've taken the time to map your customer journey and build emails for each stage of it.
Read more: Email Marketing Funnel: Simple Guide For Beginners.
Best Email Marketing Tips To Boost Sales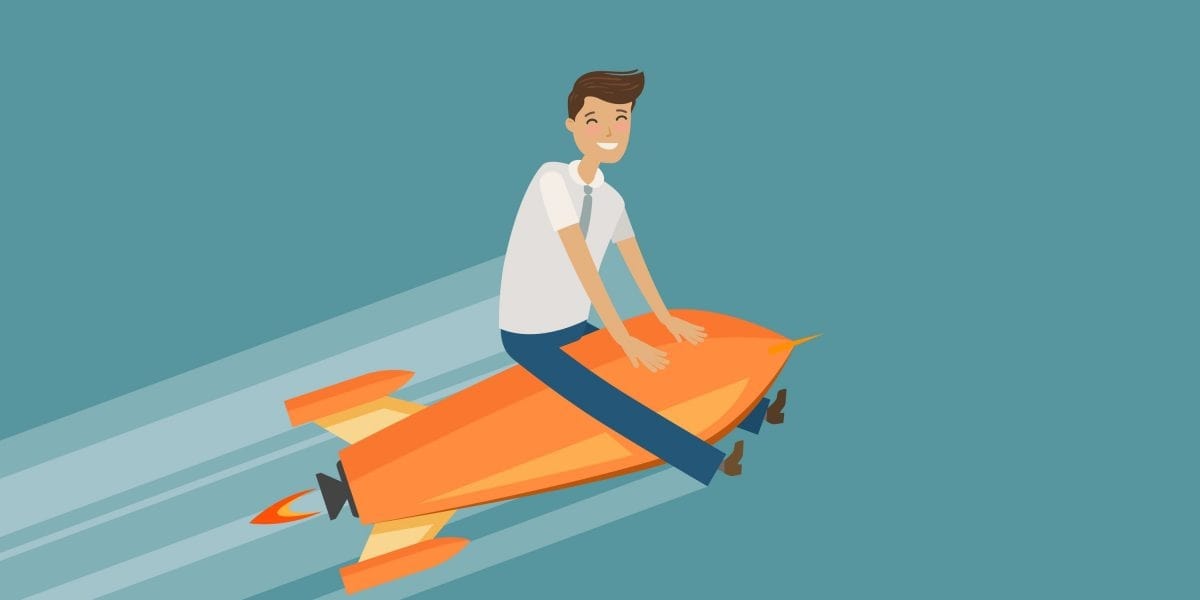 Running an eCommerce company is difficult and requires a lot of moving parts. So, one of the things you should do for your company is to set up an email marketing strategy. The next eCommerce email marketing tips will help you develop that strategy using highly successful strategies to expand your eCommerce business.
Send abandoned cart recovery emails to save lost sales
According to Baymard Institute, 69.57% of consumers leave their carts without finishing their purchases. When your customers leave your website, it's unlikely that they will come back to complete their purchases — unless you do something to attract them. Email marketing tools make it extremely easy to follow up with consumers who have abandoned their carts. Assuming you have their email addresses which they often provide during their checkouts, just give them a note reminding them that they have an incomplete order.
Of course, because they didn't finish the purchase in the first place, you would need to give them a gentle nudge. Consider providing a coupon code or some sort of deal in your email. This way, someone who's really on the verge can be reassured that he's finally going to do it. Anyone who's already added products to their cart was pretty far down in your sales funnel, so all you need to do is an attractive offer to get them to go for the order.
This email from GoDaddy does what a good cart abandonment email should look like: it reaches out to the customer after they have already shown strong interest and pushes the deal with an attractive offer.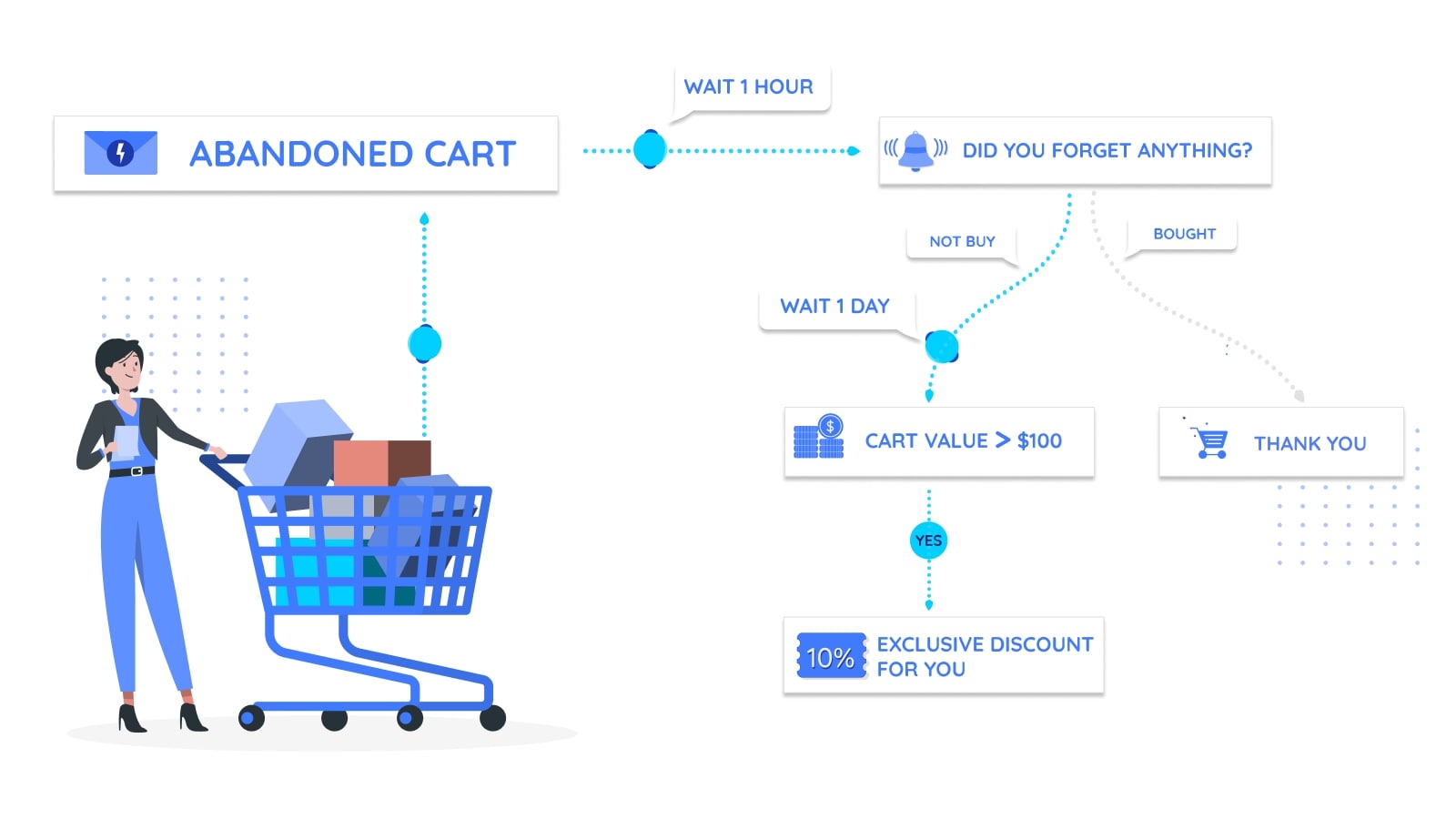 Send cart abandonment recovery emails completely free with AVADA Email Marketing.
Understand Your Target Audience
Out of all the email marketing tips addressed in this blog post, understanding your audience is the most important thing. It's the starting point of everything else. Emails that you send to your subscribers need to be relevant to their interests. This will only happen if you know and understand your target audience well enough.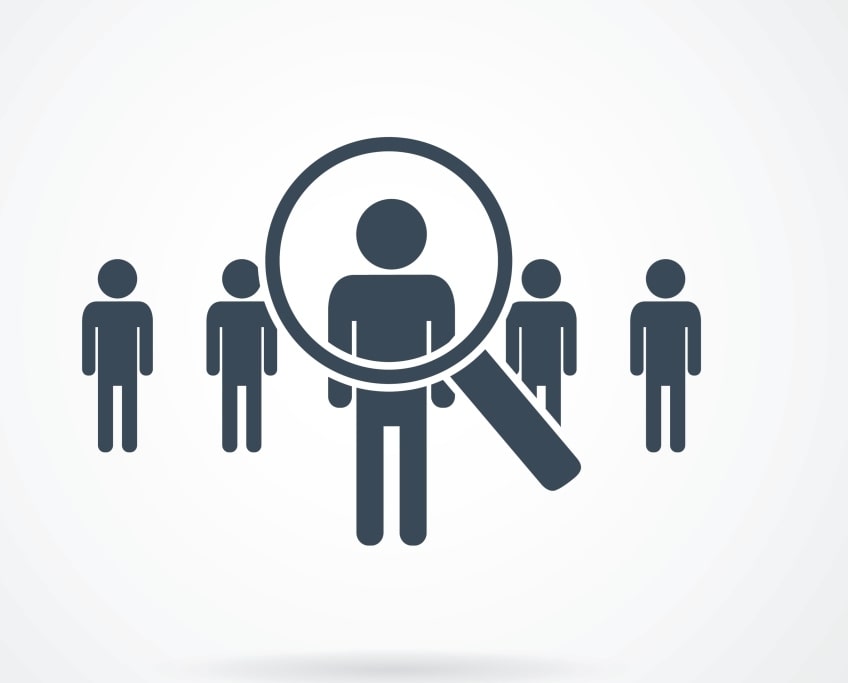 Every prospect who subscribes to your email list is different, which is why it would be a mistake to give them all the same email. Emails that are relevant to the recipient's interests have a much better chance of converting than general emails. So it certainly makes a difference to follow the personalization approach.
So, as an email marketer, how can you send the right message? What can you do to ensure that your email content resonates with your customers? How can you make sure your email isn't ignored? The solution is the segmentation of your email list. This helps you to split your email list into smaller, more focused subgroups. Segmenting your list would allow you to target your customers based on their personal preferences. It also helps you advertise your goods or services in a customized way. For instance, if you sell fitness equipment, you can ask your subscribers what kind of fitness equipment they're using.
You're likely to end up making segmented lists for weightlifting, cardio, yoga, Pilates, etc. And depending on what each of these groups wants, you can target your campaigns accordingly.
Read more: 5 Most-used Customer Segments in Emails for Retail Stores.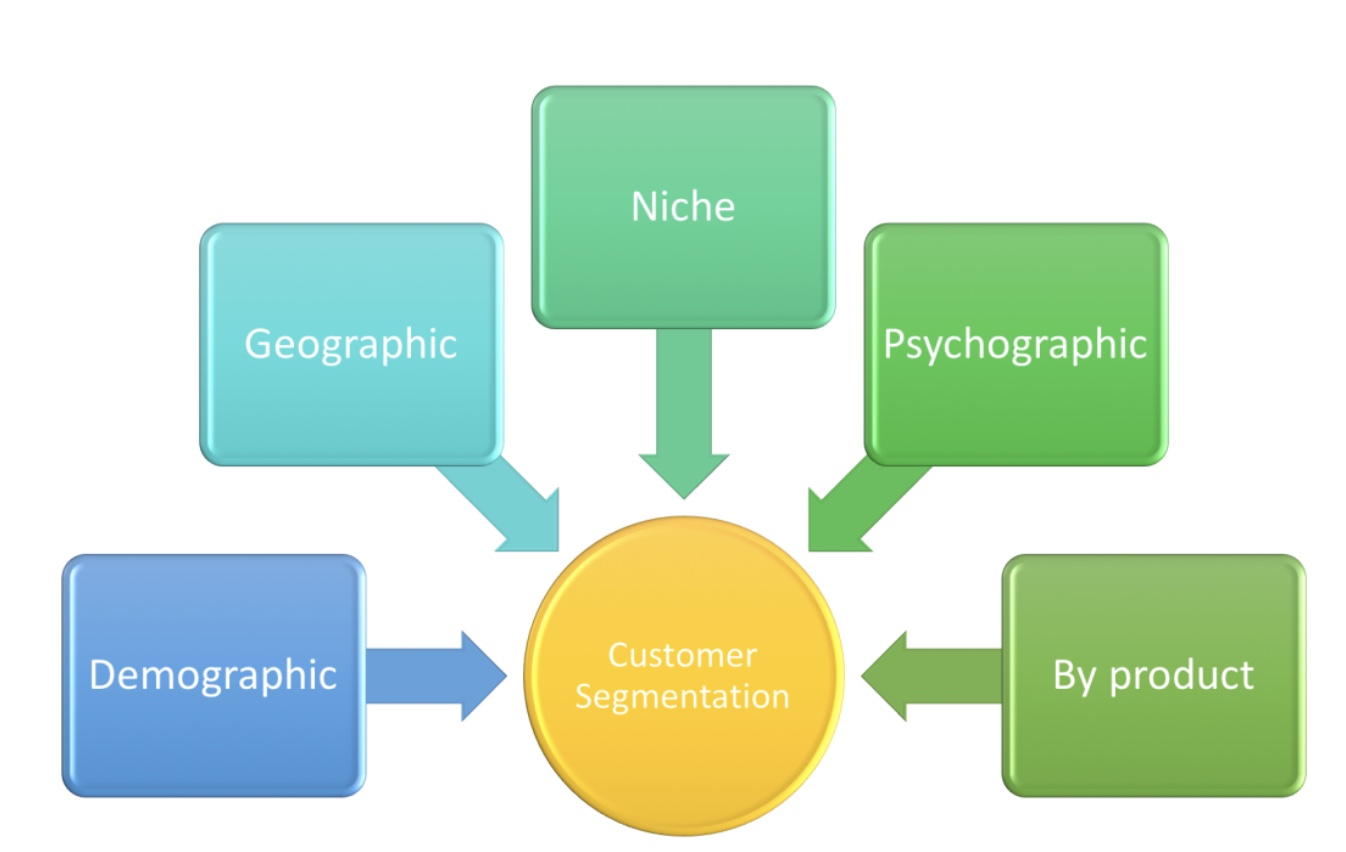 Segmenting your email list based on gender, age, geographic area, and buyer personas also can help you send personalized emails. Here are some of the great outcomes you can expect from the segmentation of the email list: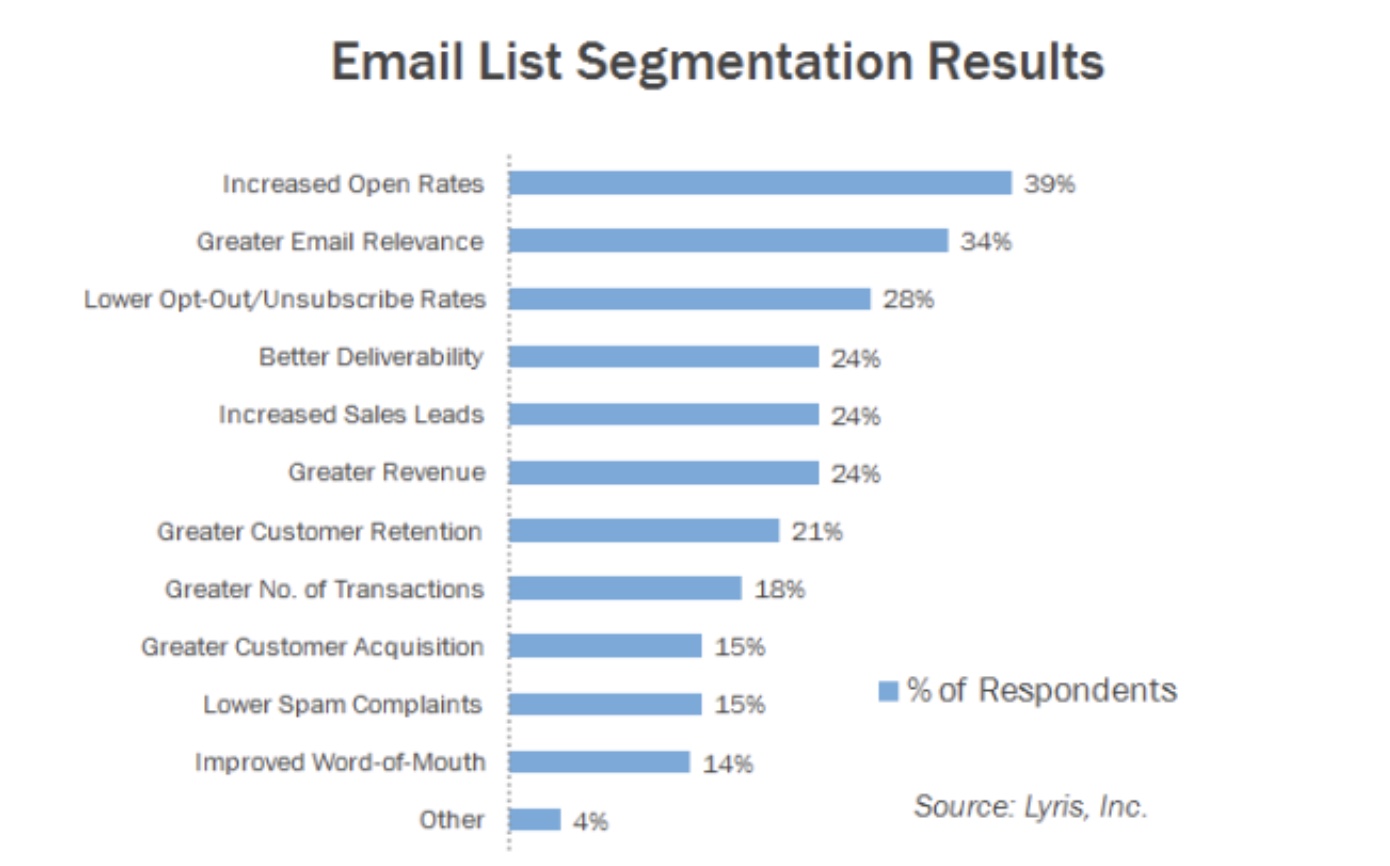 Email marketing does not have to be sophisticated. As long as you are able to communicate with your subscribers at their level of interest, make them feel like they are interacting with a real person rather than with bots, and provide them with relevant and useful values, you will be successful. Segmentation of the email list lets you do exactly that.
Pay Attention To Your Subject Line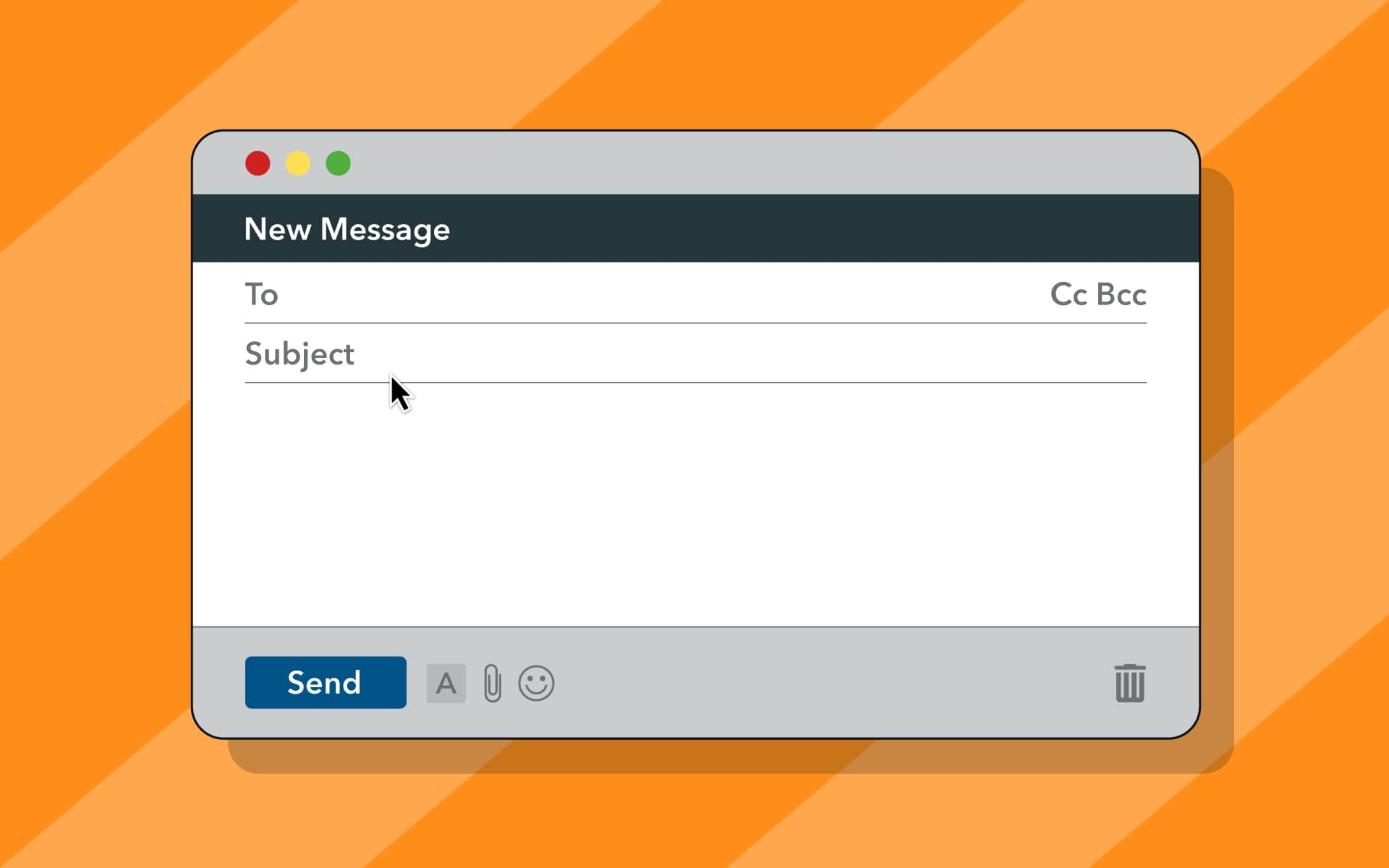 Subject lines are the key to having a high open-rate. Email readers skim their inboxes, open a few subject lines that interest them the most, and then throw the rest into the trash. That's why it has to be straightforward, not shady or gimmicky. The ultimate goal of email marketing is not to get your audience to open your emails once but to create a trusting relationship so that they will open your emails again and again. The open rate of your email is dependent entirely on your subject line. If your subscribers don't open your emails, the content doesn't matter. So learning to write proper subject lines is the very first step in creating great email marketing campaigns.
Here are a few points that you need to keep in mind when writing your subject lines:
Keep the subject lines friendly to let your customers know that they're getting emails from a real human being, not a robot.
Keep each line of the subject short and on point. Longer subject lines are not only ambiguous but also difficult to read and understand.
If humor is compatible with your branding strategy, then add it to your email subject line by all means. Emails with a personality are enjoyed and shared. Some email marketers also add emojis to their email subject line. But don't go crazy with it, as you may be unprofessional.
Questions and numbers are known to give you a higher click-through rate if used correctly. Using it along with other forms of subject lines.
Do not use the name of the subscriber more than twice in your email copy. It's totally unnecessary, and it'll make you sound unnatural. Don't go overboard with customization to try to get the best results.
Read more: Great examples of headlines done correctly
One of the main reasons why emails get trashed right away is because they're not personalized. So make sure that you spend quality time on your subject lines, as this will directly impact the performance of your campaign. Now you've got half of the best email marketing tips we've got to share. Keep on reading to become a master in email marketing.
Don't spam
The last thing you'll want to happen is your subscribers see you as a spammer and block you, particularly when you're trying to do legitimate email marketing. Although this is less likely to happen when your subscribers voluntarily give you their email addresses by submitting them via your form, don't send them emails that provide them with nothing they're asking for.
Some businesses overdo their newsletters by sending new blog posts to their subscribers every day, but they never ask whether their subscribers need those blog posts. I have blocked countless businesses from sending me emails (which means their emails go straight to my spam folder) because they sent me too many newsletters that I have no interest in. There's not an ideal interval for how often you should email your subscribers, but the golden rule is don't send what you're not sure whether your audience will be interested in.
Keep Your Email Copy Short
Many marketers focus too much on email open rate, but very few talk about how to hold the reader's attention when the email is opened. If your email copy is too wordy, it will be hard for the reader to get what the point is, so the email message you craft needs to be straightforward and short so that your subscribers can get the key message at a glance.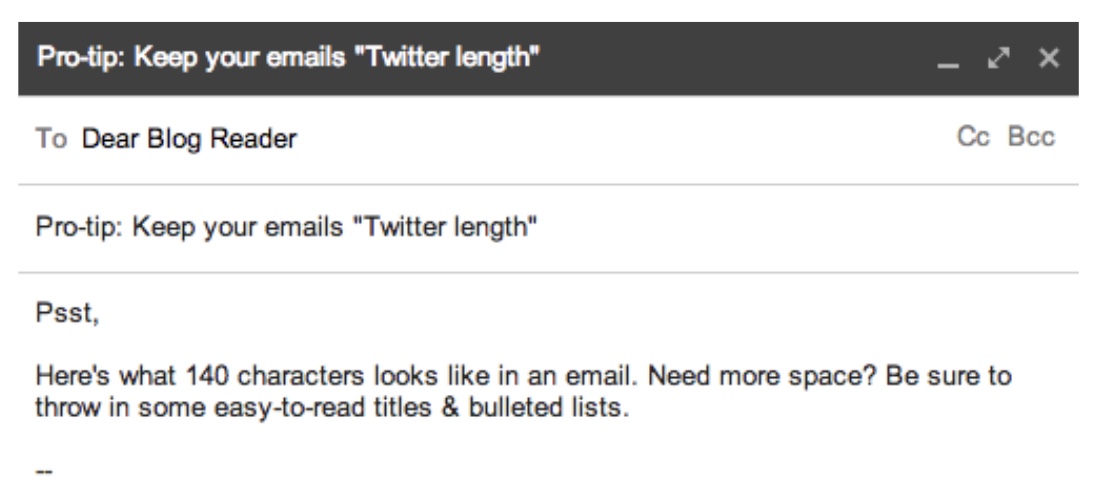 Keeping your emails short and on point will help you get a better response for your campaign. The aim is to make your subscribers aware of the offer you're giving them. If they find your deal compelling enough, they will visit your website to learn more about it.
Keep in mind that you're trying to reach out to people who don't have a lot of free time on hand. They're busy and won't spend more than a few seconds on your email. That's why you're going to need to catch their attention with a short and clear message.
Here's how to keep your emails short without miscommunicating:
Stop beating around the bush and writing as much as you need to express your message.
If you want to share more details in the email, you should use bullet points to split your email.
Have one big call to action per email message instead of adding many. Having several CTAs just distracts the reader. Doing this could lead readers to be confused about what they should do next, and eventually just delete or leave your email without any activity.
So try to keep your emails as brief as possible. Don't get wordy when you can express your message with fewer words. Fewer words mean more information that can come through to the audience in this case.
Add Personalization When Necessary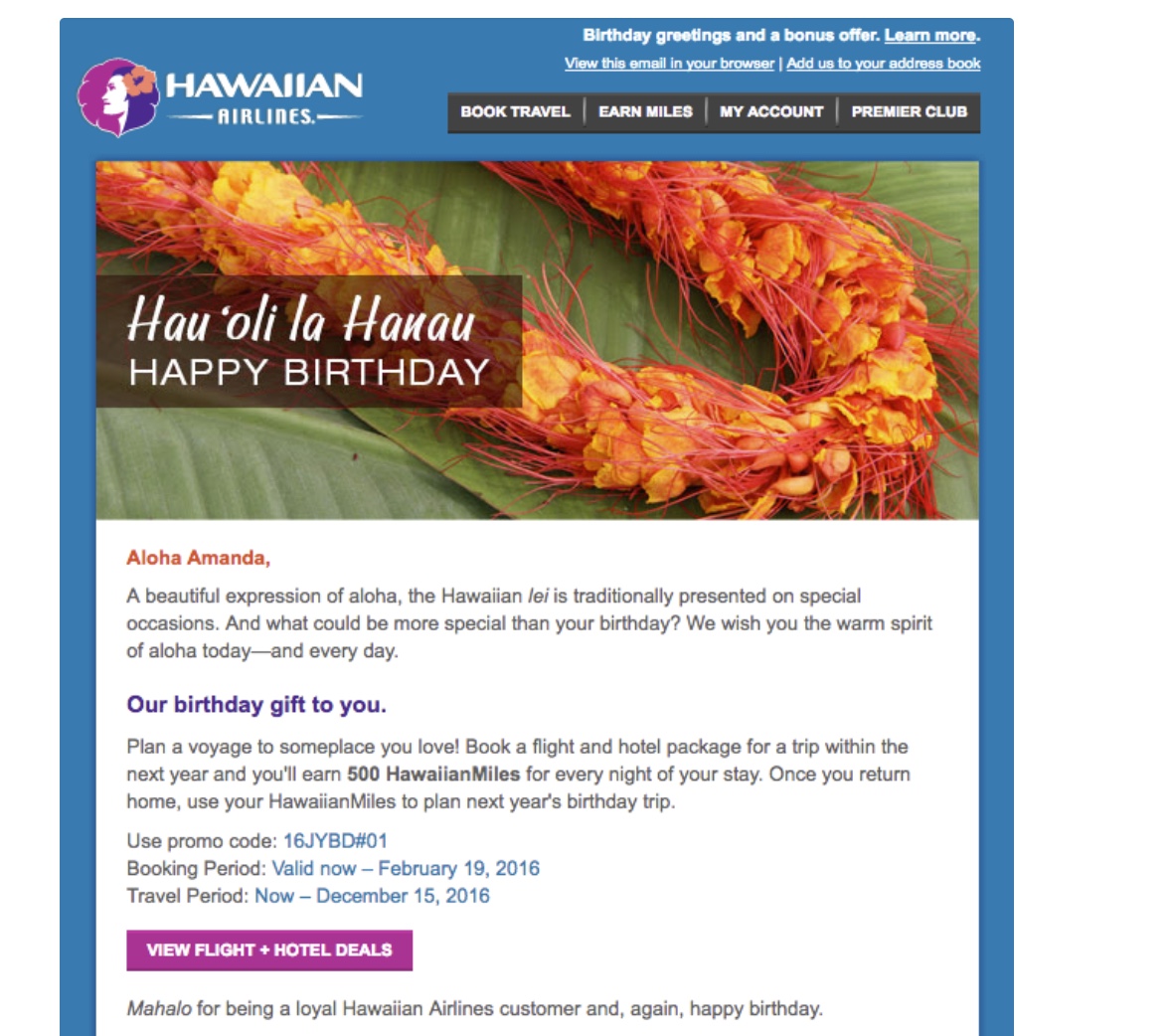 Email marketing works well when it comes to building a personalized experience for your customers. Emails that have a custom subject line are 26 percent more likely to be opened than emails with a generic, non-personalized subject line. So if you know the first name of your email recipients, use it in the subject line and in the body of the email as a personalization point. You can also ask a simple question in your email to offer a personalized feel. You can also take it a step further by adding your own personal information to emails, such as your name and picture. The idea is to think outside of the box.
Emails can look dry and non-human, so adding personalization where possible can make your emails more friendly, which helps strengthen your relationship with your customers.
Write persuasive copy
In the email you send, the copy you write will act as your salesperson. Because no one makes direct contact with your customer and guides them through the sale in person, you need to make sure that your copy can lead the person who opens your email to your CTA.
Signing up for mailing lists of people who are obviously doing hard sales (often for their training courses) is a perfect way to learn how to write a convincing copy. These entrepreneurs are true masters of direct response copywriting. Here's an example from Jared Goetz, an entrepreneur selling his Shopify training courses via email: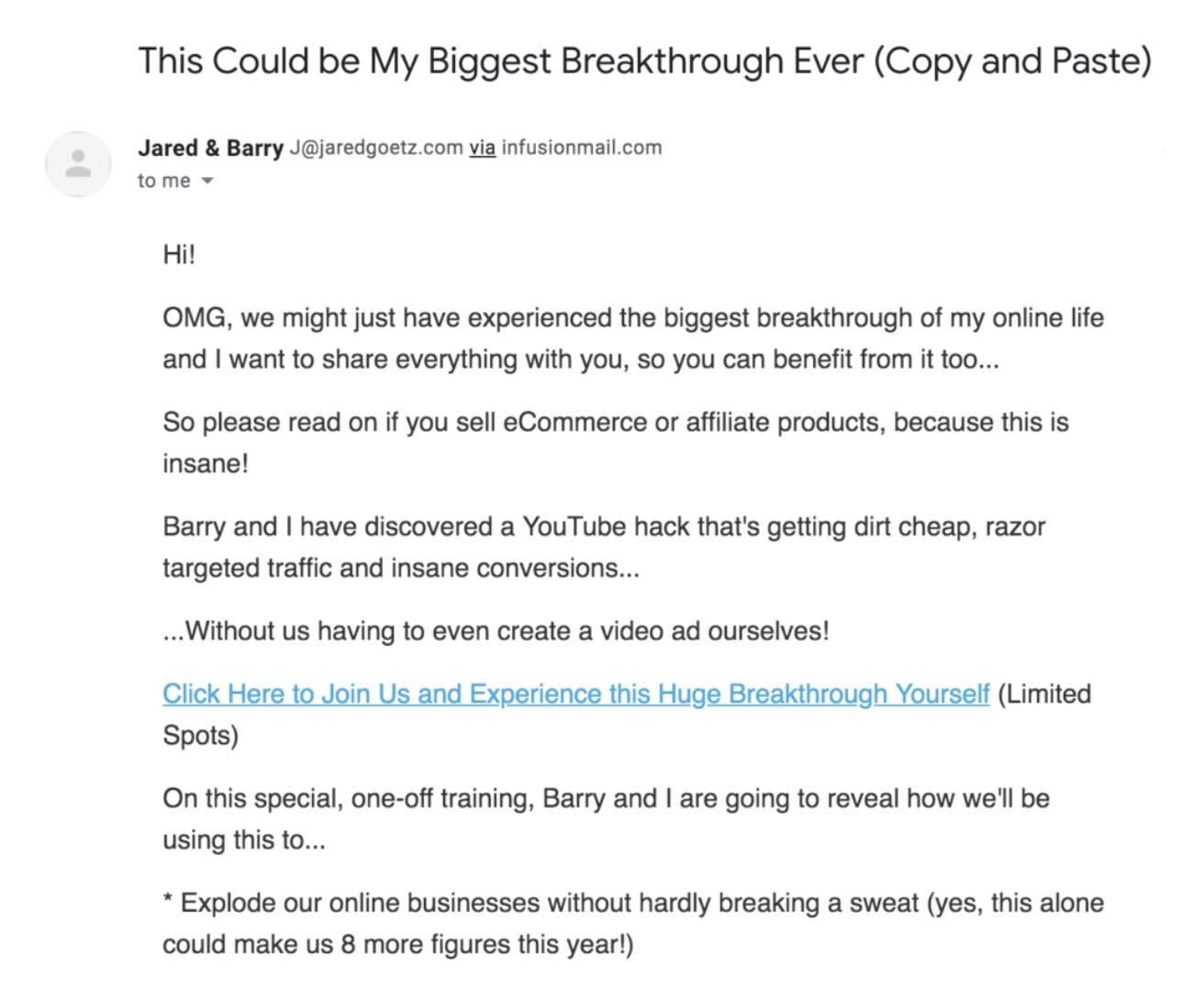 The copy grabs the reader's curiosity about what the two people mentioned have learned. As an added bonus, Jared throws some urgency ("limited spots") to help drive more early registers. You can learn a lot about how to write great copies by signing up for email lists like this one.
Read more: Ecommerce Copywriting: How to Grow Businesses with Just Words
Split Test Your Emails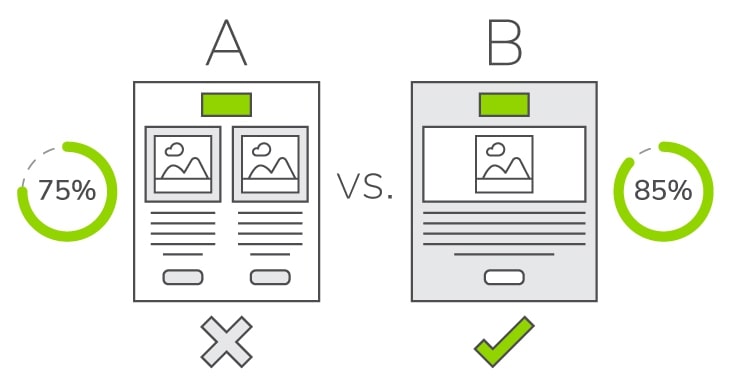 Split testing, or A/B testing, is the holy grail of online marketing. Split testing is the only way to eliminate guesswork from your email marketing and give you a road map of what improvements you need to make.
A/B split testing is the practice of breaking your email audience into different segments or classes to find out which version of your email provides the best results in terms of conversions. By running tests on different versions of your newsletters, you will finally be able to perfect your overall campaign and get better results over time.
So what can be tested with A/B testing? You can test anything that you want, from your subject line, to your offer, to the image you use, and so on. You should always do A/B testing on some aspects, including the subject line, the day of the week, or the time of the day when you send your emails.
Create a Dedicated Landing Page for Every Email Campaign
We've mentioned the email marketing tips so far dealt specifically with email, but this one goes beyond that. As you know, A/B checking is key to achieving success with email marketing and bringing more revenue out of your efforts. Guesswork really isn't going to get you the kind of results you're wishing to achieve. Your split testing effort, however, should not be limited to email. You should make an equal effort to test where traffic from your email campaign goes to. I'm talking about the landing page.
The landing page is what decides your conversion rate. You can get a high open-rate and click-through rate for your email campaign, but ultimately it's the sales that you're going after, so you can't neglect your landing page. Creating a dedicated landing page to direct your email traffic to it often works best to get higher conversions and the best return on your email marketing investment. With a dedicated landing page, you can be more specific and relevant with your offer.
Make sure that your landing page has these essential features:
A good headline that can encourage the visitor to read more.
A sub-headline that re-emphasizes the headline.
An image or video that quickly conveys the intent of the landing page.
Social proofs such as consumer logos, testimonials, etc.
A call to action that encourages the visitors to take action.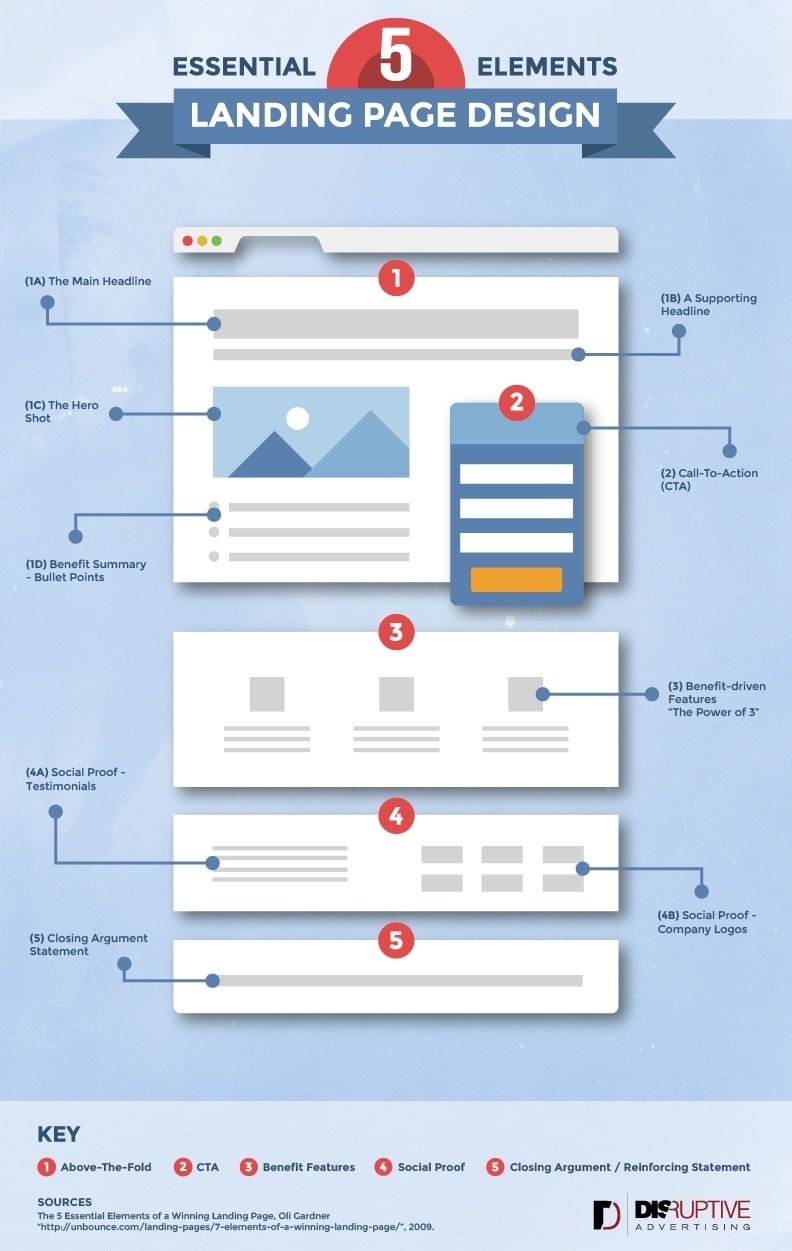 Keep in mind that the message you are sending with your email should match the one on the landing page. The deal on the landing page should be clear and relevant. Don't dilute it with any other deals. Finally, it may be a good idea not to have navigation on your landing page so that the viewer does not get distracted by other things and can just focus on the deal being offered.
Make Your Email Skimmable
Everybody is busy these days, and maybe so is your audience. Even if they make time to check their emails, it's clear that you're not the only business that sends them emails. Subscribers who open your email are showing you that they're interested in what you're offering (due to your subject line).
Once your email is opened, you can only have a few seconds of attention from your audience before they move on to their next emails, so you can make the most of it by making your emails skimmable. To do this, the layout of your email should have a lot of white space. In other words, you need to keep your paragraphs short, use subheadings, add bullet points, wherever appropriate, along with any information that is worth mentioning (keep your email copy short, remember?).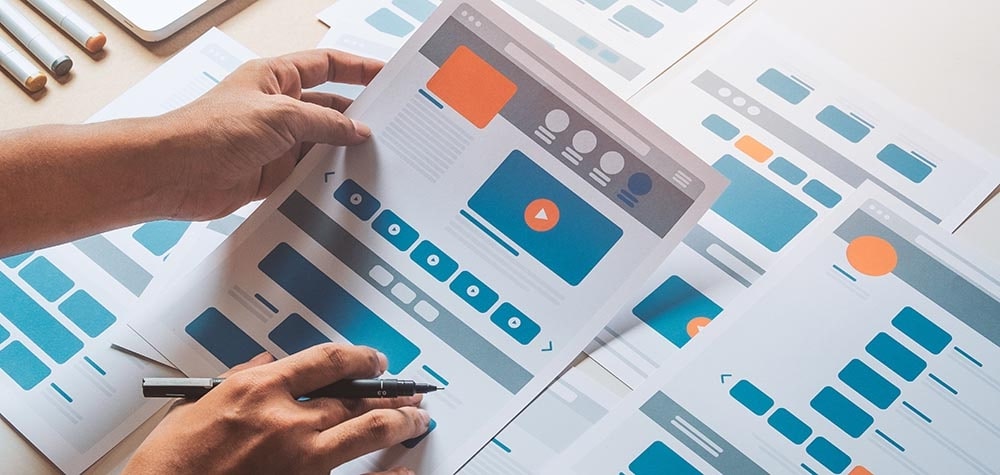 This is how you get the undivided attention of your customers and maximize your chances of converting them. There will be times when you need to submit a longer version of your product introduction or a long sales pitch. In this case, it makes sense to give a brief intro to the email and then guide it to your website with a "read more" link. Skimmable content is easier to read compared to paragraph blocks. This will indirectly enhance the experience of your audience, leading to more sales in the long run.
Make Your Emails Valuable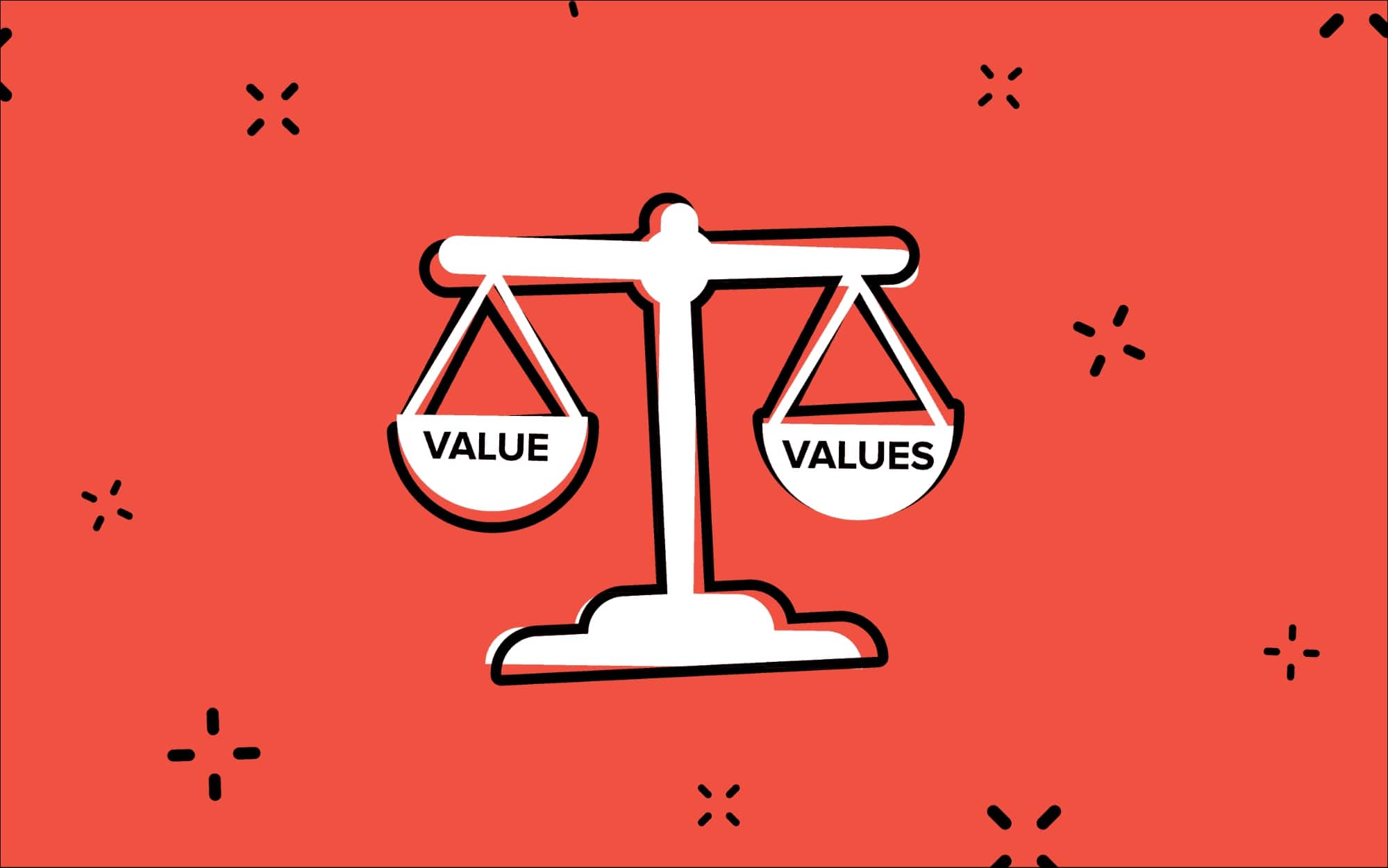 If your email doesn't provide value, it will be ignored. This will hurt your open rates in the long run. All details you send to your email list must be of importance. Not once, not twice, but all the time. Consistency in providing value is the secret to getting the emails to read again and again.
Not everyone who receives your emails will become a buyer right away, only a percentage of prospects will click the "buy" button, so try to achieve a balanced mix of quality content, promotions, and offers. This will allow you to serve different audiences of different interests.
The bottom line is that you should not compromise on value when you do email marketing, and providing value is the only way you can gain your email list's trust. And trust is what is needed to turn prospects into customers
Repeat Your Successful Emails
When you have been successful with an email marketing campaign, chances are that success can be replicated with new subscribers and others who haven't made a purchase. Not only can this help you boost your sales, but it will also give you more time to come up with more effective email marketing campaigns.
Final words
That's it! I hope you have gained valuable tips on how to boost your revenue with email marketing from this article. Please feel free to leave comments below for a further discussion on this topic.