A bygone era of time when people had to hit numerous stores with the expectation of discovering randomly stocked items they were searching for has long gone. With the development of the Internet, almost everything can be accessed online and happens virtually. While it's clear that internet shopping has an edge in terms of convenience, with its growth, many of the problems that come with it are rising.
Any size company that wants to find a new way to offer products to clients can profit from mobile commerce, which has multiple advantages for businesses and buyers alike. How does m-commerce vary from e-commerce? Let's look at e-commerce and m-commerce first and compare them to one other.
What is e-Commerce?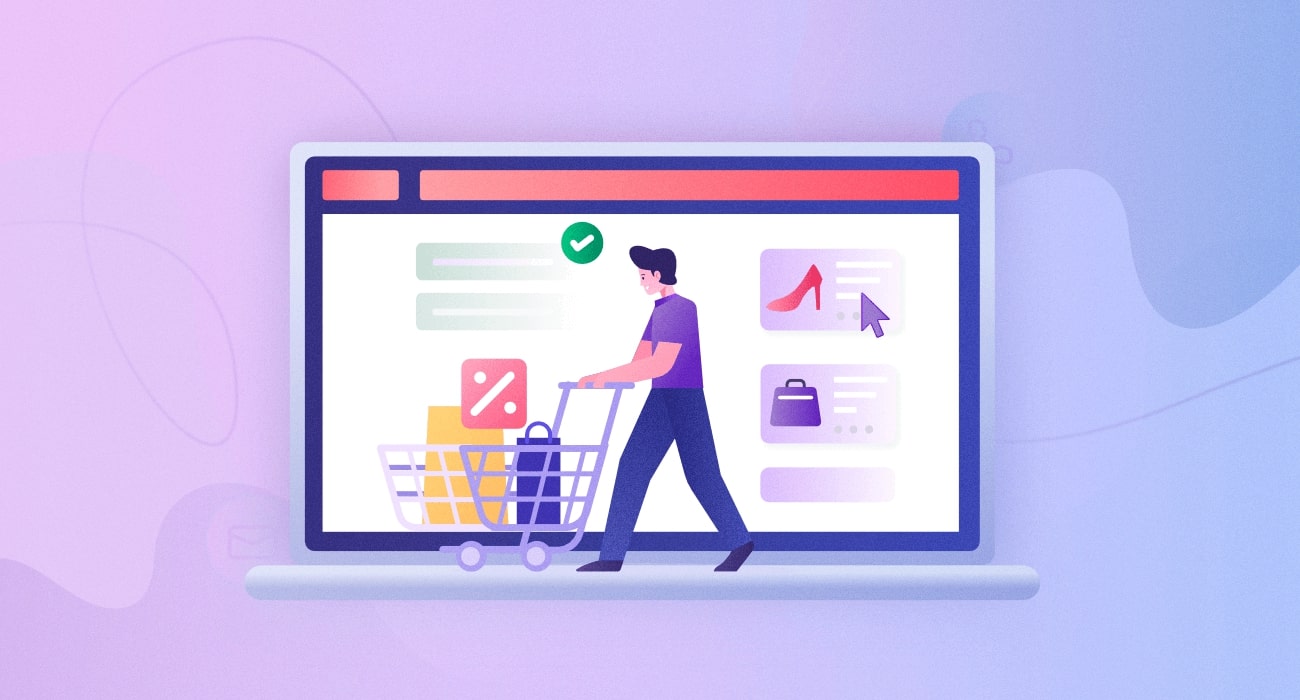 E-commerce, often known as electronic commerce, is the practice of purchasing and selling goods and services through the internet. It is thought that the first online purchase was made in Philadelphia in 1994 when e-commerce was born. E-commerce mostly focuses on purchases made over a laptop or pc.
Even while Amazon comes to mind when people talk about e-commerce, the products being sold aren't always tangible items. Digital products, subscriptions, or services that are traded over the internet also apply to e-commerce. As years passed, the frequency of online buying on PCs has fallen, and people are turning to mobile phones.
What is m-Commerce?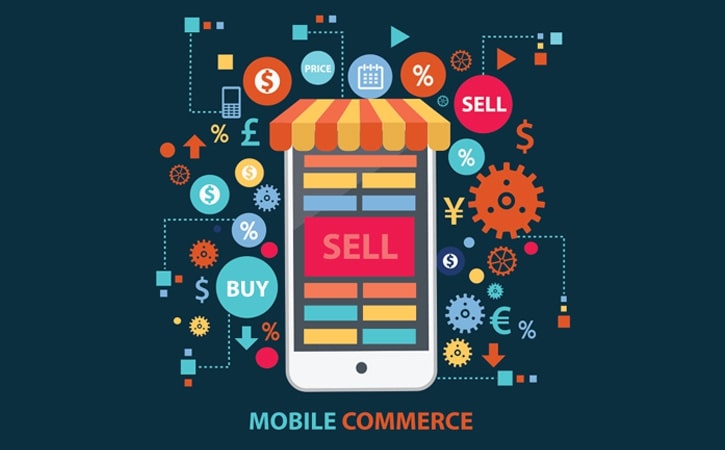 Mobile commerce (m-commerce) refers to money transactions made on a mobile device. Retailers have been motivated to offer goods, services, and payment systems over the smartphone due to the growth of mobile networks, security, and software development. Smartphone ownership is expanding, further driving the m-commerce trend.
The number of dollars spent online in the United States due to m-commerce has been increasing each year. A total of $423.24 million in revenues will be earned by mobile transactions in 2022. More stores will compete for their place in consumers' mobile phones as a result of the improving retail market.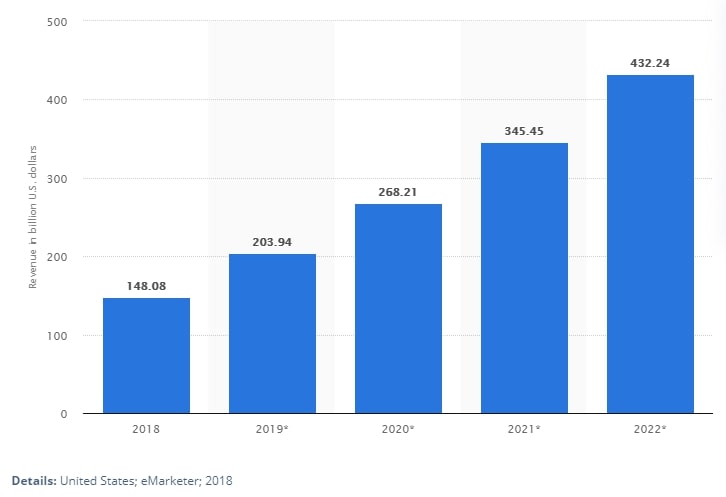 What are the main differences between M-Commerce and E-Commerce?
If you're managing an online business, you should understand the differences between e-commerce and m-commerce. Being aware of your company's unique characteristics helps you stay competitive and gain greater access to your target markets. In an industry that is becoming obsolete, it is shortsighted to continue with business as usual.
Mobility
Businesses do e-commerce over laptops and desktop computers that are connected to the internet. Users' affinity for mobile devices means that PCs have lost the portability they formerly possessed. For instance, To buy a pair of sneakers online, you must turn on your laptop, which is tiresome. However, people may simply start looking for the perfect items on an m-commerce app with the flick of a finger.
The option to shop on the spot, rather than going to a store's website later, is favorable to retailers utilizing e-commerce apps. Because of their tendency to purchase on impulse, shoppers are better reached by instantaneous access to the shopping basket.
Mobile payment wallets such as Apple Pay and Android Pay are providing customers with a way to conduct transactions immediately with their phones.
Push Notification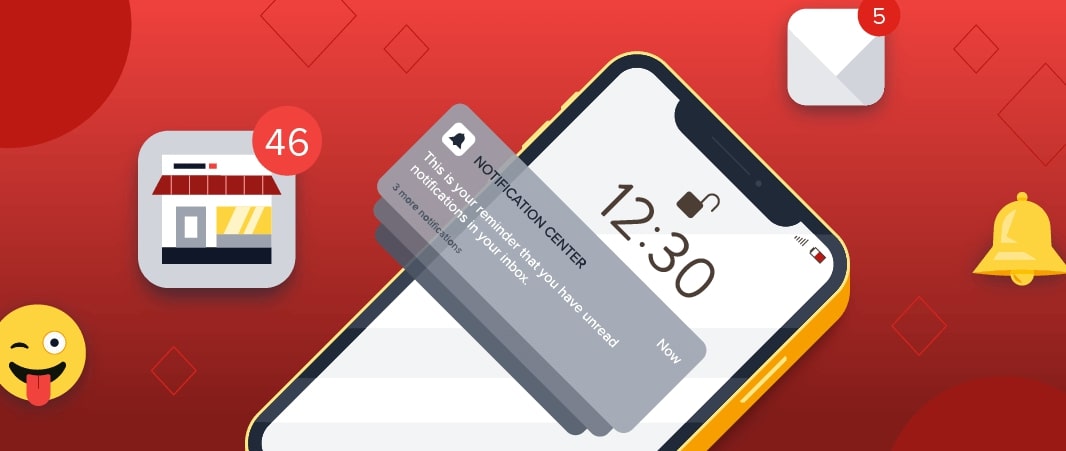 On mobile phones, m-commerce customers benefit from push notifications, which aren't available with e-commerce. Push notifications are seen to be less obtrusive than email blasts when it comes to promoting content.
According to retailers, push notifications are more successful. The likelihood is high that promotion emails will end up in the spam bin or will be dismissed by users. However, a push notification is provided immediately to the user's mobile.
Today, notifications can include stunning, lifelike photos of the products, resulting in a single touch that takes customers to the m-commerce app. The likelihood of engaging recipients with push notifications is strong since their average opt-in rate is 67.5 percent.
Follow-up on location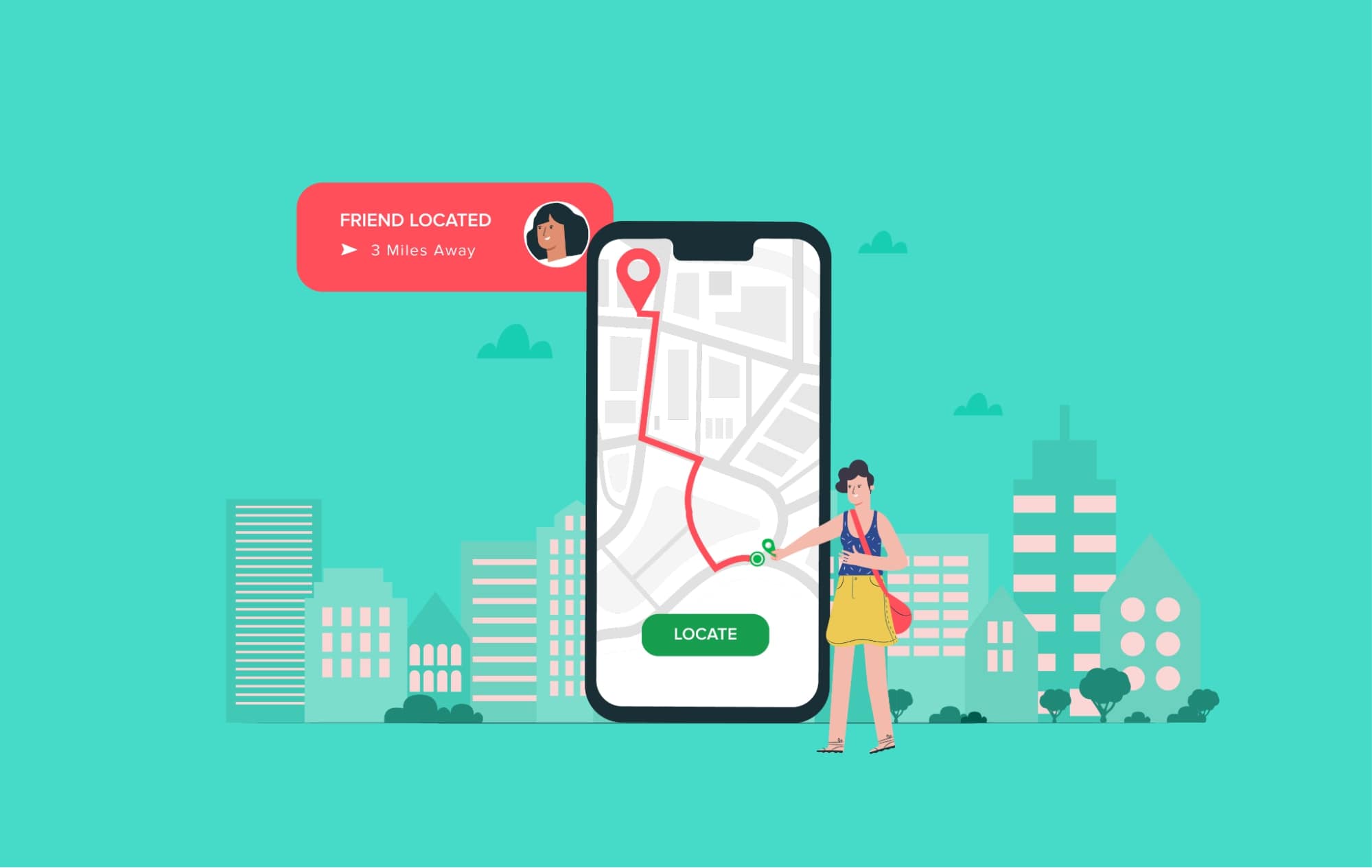 To follow the progress of e-commerce customers on their computers, there is only one metric: the IP address. The unique IP address of computers provides an approximate idea of a shopper's location and has a limited ability to be used for location-based advertising.
While other types of e-commerce rely on users' mobile phone GPS, WiFi, and cellular capabilities, m-commerce does not. Retailers can use the precision of the location to notify shoppers about special offers near them.
For example, a retail establishment now selling can send consumers updates within a radius of 5 miles. If a fitness center is able to partner with a navigational app, it might increase sales by promoting yearly memberships in the local area.
Protection and security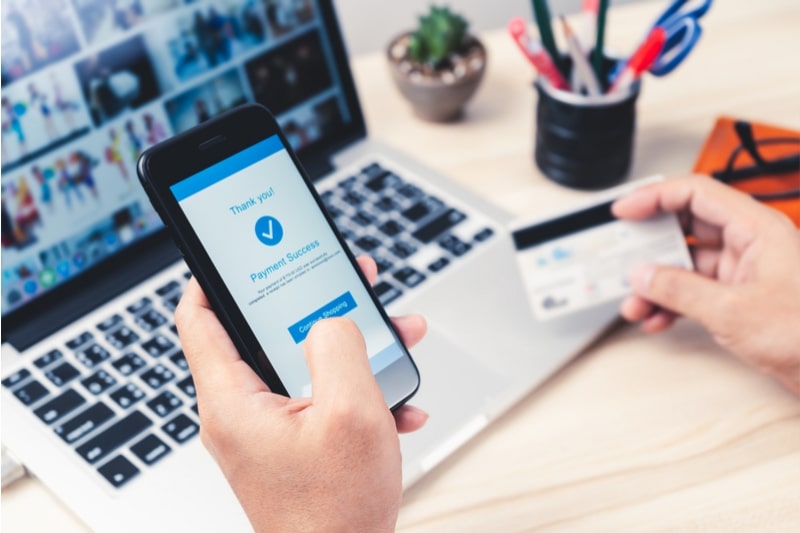 Credit card fraud surged by 18.5 percent in 2018, leading to a total loss of $24.26 billion, according to Shift Processing. The online payment platform, where most transactions are carried out using credit cards, is a security risk for its users.
Even if credit card information is not stolen, consumers' accounts are not exactly secure. Passwords and usernames don't provide the most effective security against new hackers.
Mobile commerce, which allows transactions via cell phone, could have improved security. Second-layer security is achieved by the use of phone identification, which prevents distant fraud. Facial recognition and iris-scanning are already used in traditional stores, so it makes sense to incorporate them into the m-commerce app as well. Users should also follow recommendations from Android security guide on their mobile devices to protect from online fraud and hackers.
Omnichannel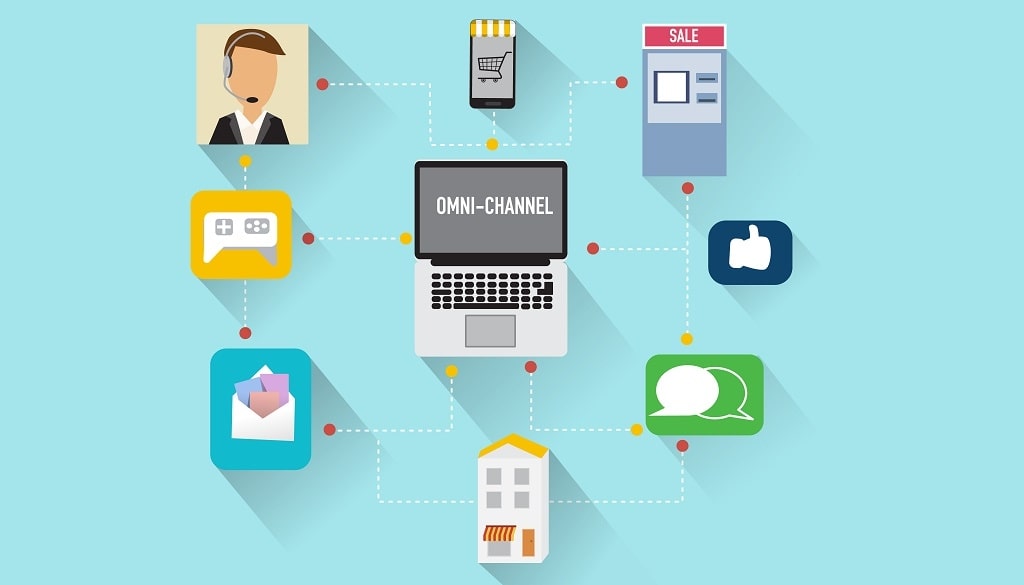 The retail industry is undergoing a transition from a multichannel to an omnichannel strategy. Today, brands are expected to create a flawless customer experience rather than target individual groups with separate messages.
Online business, which relies heavily on computers, is impeded by its inability to be moved around easily. M-commerce, on the other hand, has managed to locate itself in a good position to bridge the gap between consumers and brands.
App-based technology has enabled retailers and consumers to become more engaged. A personalized shopping experience tailored to the consumer will be enabled. Stores can also help shoppers by making suggestions and providing the best possible service, which boosts conversion.
A list of the most popular M-Commerce and E-Commerce examples
| e-Commerce | m-Commerce |
| --- | --- |
| Online wholesale Retail trade Dropshipping Online coaching and training programs Paid subscriptions | Telecommunication on portable devices for payments Tradings on mobile devices News and traffic updates |
How do businesses benefit from m-Commerce?
From a business standpoint, m-commerce offers various advantages to the user, but we'll focus on the key benefits.
Obtain a Better Understanding of Customers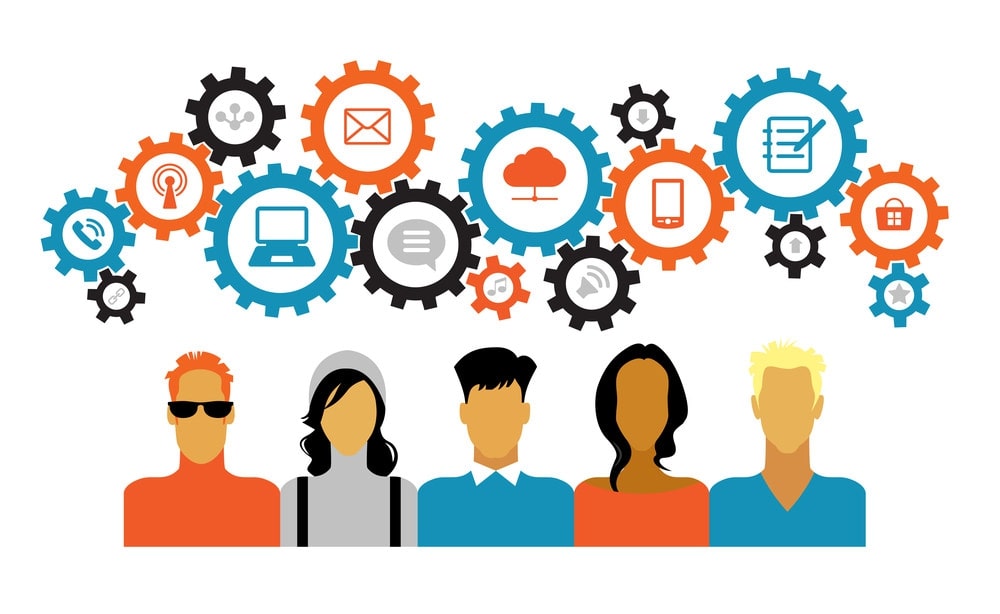 To remain competitive, retailers must understand their customers' shopping behavior. A big element of m-commerce is mobile apps, which allow companies to gather user information. Data such as the time consumers spend on the app, their interests, and browsing history is beneficial to your analytics.
The use of big data and AI has resulted in the increased likelihood of businesses sending more successful, personalized offers. Historical data also helps merchants choose components that engage with their shoppers in order to better reinforce their branding efforts.
Boost Revenue
The data all suggest that m-commerce will help raise revenue if it is used properly. The worldwide m-commerce revenue is projected to climb by 25.4 percent to $2.91 trillion in 2020, according to Oberlo.
Internet users spend more time on their mobile phones, and buying goods is as simple as touching a few buttons. Apart from that, push notifications with custom promotions will catch the attention of consumers and improve conversion rates.
M-commerce drives sales. Checkout can be achieved with a few swipes of the screen, making the procedure less complicated. Of course, increased sales and fewer abandoned shopping carts are the expected results.
Enhance Customer Satisfaction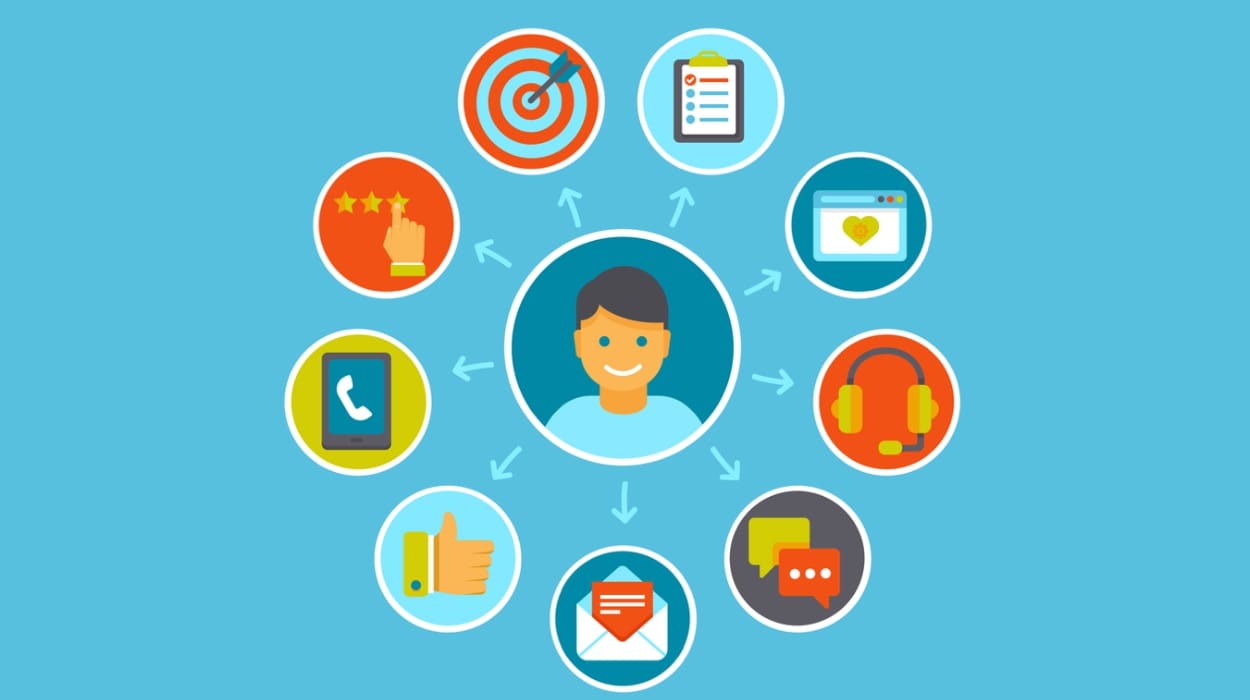 A firm only thrives when its clients remain involved. So, your customers should feel like they are receiving the absolute greatest service. It extends beyond browsing and shopping at any time or location.
M-commerce helps clients with faster access to customer service. To better retain customers, make the app's live chat feature or the refund and exchange process more user-friendly.
The feeling of a caring brand comes across via personalization, whether it's in the form of listings or promotions. The m-commerce ecosystem makes this possible through a combination of mobile apps, statistics, and location information.
Provide several payment alternatives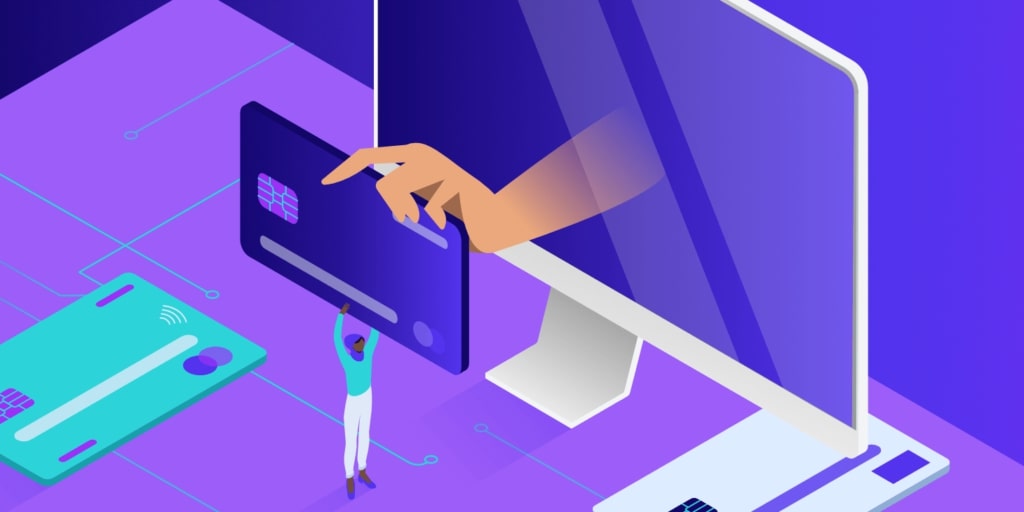 Now that more and more mobile payment solutions are becoming available, it is possible to provide clients with a variety of ways to pay. However, we have not advanced beyond the subject of cash or credit cards yet, but mobile commerce has made one-click checkouts accessible in more than one store using mobile wallets. Apple Pay, PayPal One-Touch, and Amazon Pay are some of the most popular mobile payment methods.
M-commerce also lowers cost expenditures on advertising placement, regardless of whether the ads are physical or digital. Mobile app and push notifications bring the newest offerings and messaging with direct access to customers.
The cost of app creation was always considered to be costly, but it has become less expensive with the introduction of tools that make the process simpler. Reduced ad spend results in reduced acquisition and retention costs.
The market overview for m-Commerce: Why It's the Future
Information searches are conducted on mobile devices to make three purchase decisions. On the street, ads are encouraging consumers to learn and obtain more information before making a purchase.
While brick-and-mortar stores may have worked well in the past, time necessitates a new response to changing times, and m-Commerce has established itself to be the king of transactions in this decade.
mCommerce is predicted to be the leading means of buying in the coming years with a staggering annual growth rate of 33.9 percent. In terms of cash, two out of every three dollars spent online are done so using a mobile device.

According to recent studies, M-commerce has become more prevalent in the marketplace, and it is expected that by 2023 the cost of doing business would be on the rise. It is also enabled by a rise in the number of people accessing websites via mobile devices. The usage of mobile devices for purchasing has gone up to 80 percent and apps like TikTok have shown that the concept of mobile sales may fundamentally transform advertising and purchasing.
Well-designed and well-implemented mobile applications deliver a substantial boost in conversion rates and bring in more customers. The first factor is that it is easy to use the product. During the outbreak, all of the company's sales were compelled to take place in the digital realm. About half of today's retailers are using apps of their own.
Final Words
As a result of the rise in e-commerce using mobile devices, the importance of m-commerce is also increasing. Because of its unique qualities and traits, such as portability, availability, and connectivity, mobile commerce is increasing rapidly.
To earn from marketing your business, you need to identify your target market and provide them with tailored offerings. The website and application should be both user-friendly and responsive, ensuring that users won't bother or cause any inconvenience to retailers or consumers.
To get the desired results and follow best practices, contact application development pros. Use mobile commerce to support e-commerce, track data, and always work to enhance them.