If you want to start your own business in Ecommerce, you will need to familiarize yourself with its business models before creating your business plan. Business models are basically how your business is going to gain revenue and make profits. Just like any other businesses, Ecommerce businesses have the same models. In this article, let's find out what types of business there are.
4 Types of businesses
1. B2B Business
If your business is B2B, you will focus on providing products and services to other businesses. In other words, sales are made between companies and companies.
Herman Miller, for example, is a 100-year-old furniture and design company providing lasting office furniture to businesses.
2. B2C Business
This is the most prevalent eCommerce model where businesses sell their goods directly to the end consumer.
A local grocery store in your area is a good example of a B2C business.
3. C2C Business
C2C business is where consumers sell directly to other consumers. These transactions, these days, are often done through C2C E-commerce websites.
C2C e-Commerce websites are platforms that connect consumers who have things to sell and those who want to buy.
These websites usually make money by charging commissions per transaction or through advertisements.
eBay is a C2C Ecommerce business platform.
4. C2B Business
C2B is a type of business done between businesses and individuals. The majority of C2B businesses are freelancers.
Once you have identified who you can do business with, let's jump into how you're going to make money with business models.
Related Posts:
What are business models?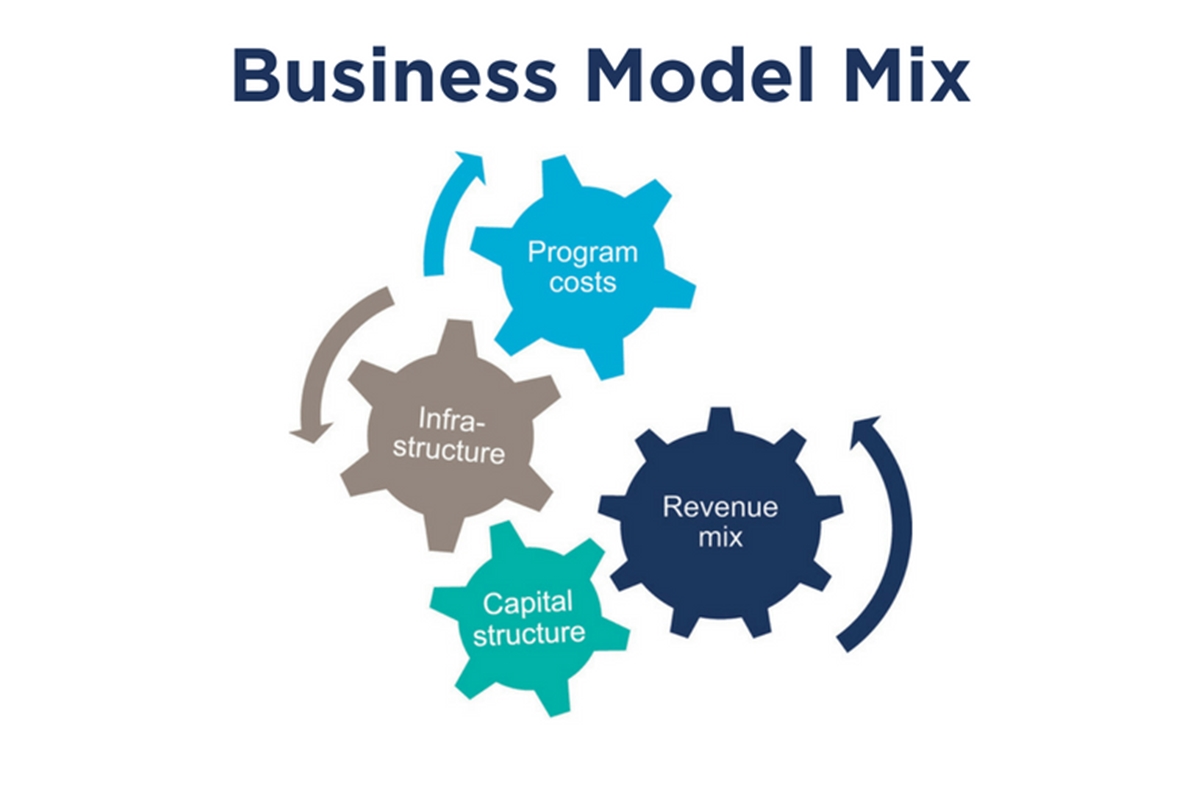 Your business model is simply a description of how your business makes money. It's an explanation of how you deliver value to your customers at an appropriate cost.
For example, if you are an organic veggies retailer, your business model should be "buy organic veggies from farmers at wholesale, and sell them at retail, the difference between your wholesale price and your retail price is your margin".
Based on the inventory management and sourcing and selling of the products, Ecommerce business models are classified into:
Drop Shipping
Wholesaling and Warehousing
White-labeling
Subscription
4 Types of Ecommerce Business Models
Drop shipping business model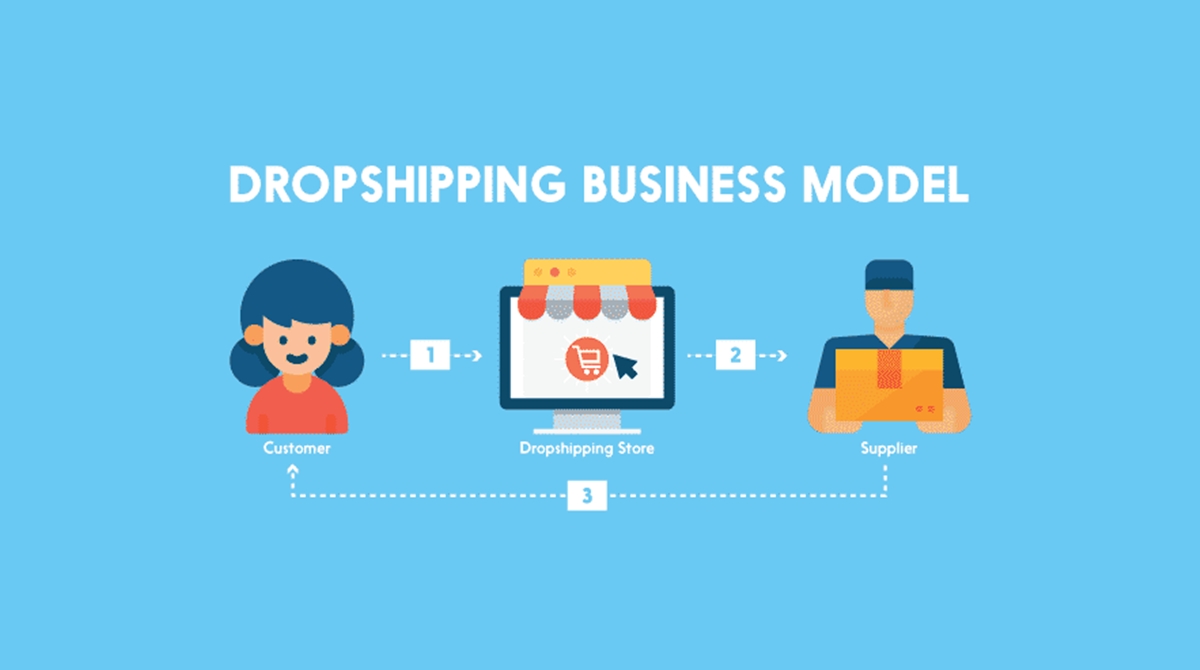 Drop shipping business model is where you play the role of a middleman. You do not have to worry about stocking and maintaining inventory. This model involves partnering with a wholesale vendor who has inventory in their stock, and when your customer places an order with you, your wholesale vendor will ship directly to the customer on behalf of you.
The primary work of a drop shipper is creating a website displaying the products for sales, and handle the marketing of the businesses. Inventory and delivery are handled by the wholesale partner.
Pros and Cons of drop-shipping business model
Pros:
It does not require big initial investments
It does not require inventory maintenance
It is suitable for those who only want to focus on the marketing side of a business
Cons:
You'll have a lot of competition (because it requires little initial investment).
It can be difficult to find reliable suppliers
You'll have low-profit margins because the majority of them go to the wholesale partner.
You'll have a heavy dependency on the wholesale partner (without you, they still can sell their own product, but without them, you won't have any inventory to sell).
You'll have no control over your supply chain and service. If your vendor delivers late, or worse, forget to deliver at all, that's your fault. If the quality is lower than what you advertised it to be, it's on your head too. All of the problems arising during the delivery process, though can be out of your control, will be in your reviews.
Drop-shipping E-commerce Platform
Shopify and Oberlo are popular among drop-shippers. These platforms are user-friendly and inexpensive to start off with. A widely used model is to set up a quick store and drive traffic with Facebook Ads.
Wholesaling and Warehousing Business Model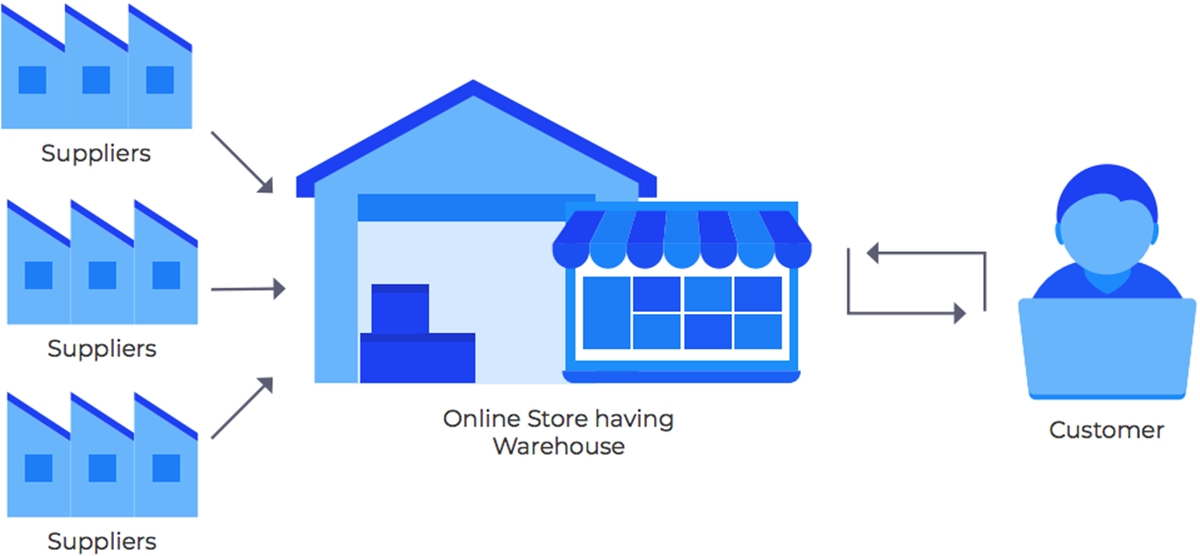 This is probably one of the most traditional types of business models. It runs on the principles of keeping inventory and distributing. This means you buy products directly from manufacturers at the lowest rates possible, store them in your warehouse, and distribute them to retailers at profitable prices.
This business model suits businesses with guaranteed demand, because setting up and maintaining a wholesaling and warehousing business model requires big initial investments and efforts.
Pros and Cons of the wholesaling and warehousing business model
Pros:
You can have control over the supply chain because you can manage from inventory to customer service.
You should have little competition because this business model requires big initial investments.
You can acquire a good amount of profit on a regular basis if there is a guaranteed demand on the market.
You can sell both to businesses and end consumers, which can give you more sales.
Cons:
It requires big initial investments.
Managing inventory and warehouse requires lots of skills and efforts.
You will lose your money if there is not as much demand in the market as you think there is.
Wholesaling & warehousing E-commerce Platform
The basic plan of Shopify, which costs $29/month, is sufficient to open up an online wholesale store.
White-labeling Business Model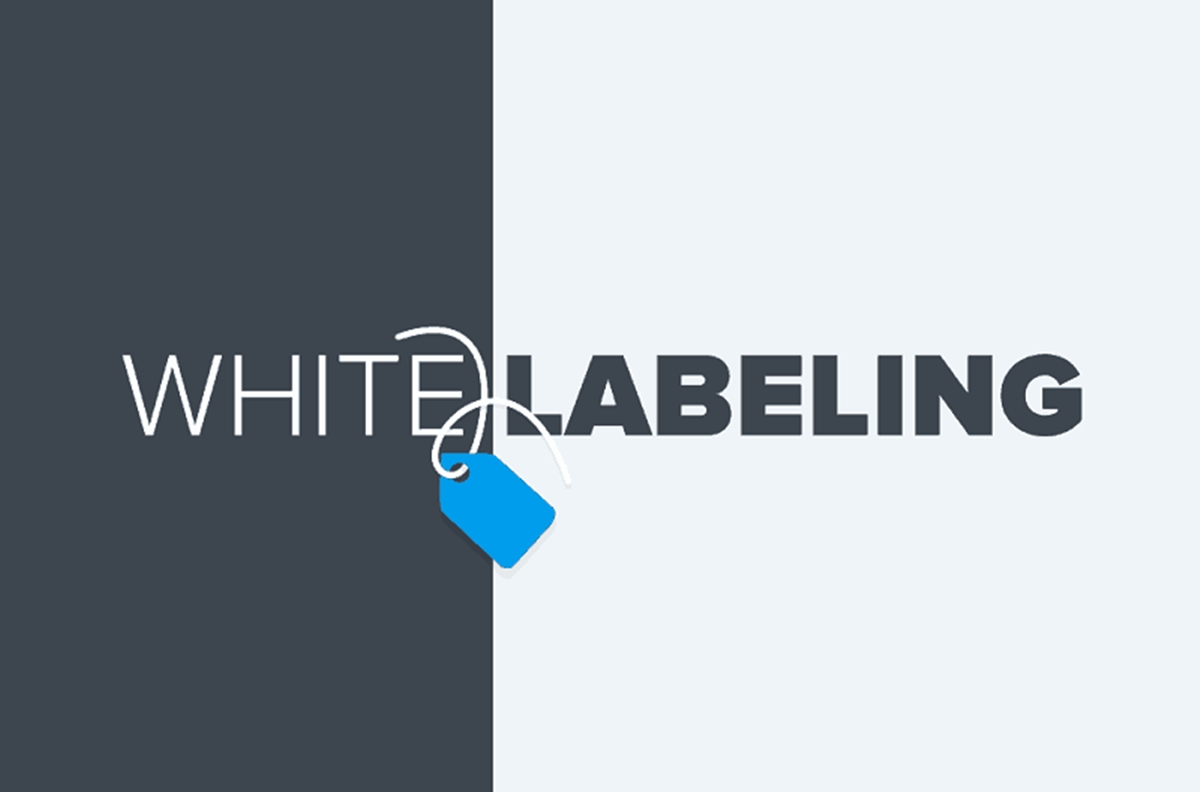 This business model is probably the most popular these days, and suitable for those who do not have the ability to, or do not want to manufacture their own products.
White label branding involves two companies creating one product. One company manufactures the product, then the brand sells the product as their own.
If you go to Target or Walmart and see that they're selling some products under their own brand names, these products are white labeled products. These giants rely on their brand reputation to make offerings and give customers a better reason to shop exclusively with them.
Outsourcing is mostly white-labeled too. When you want to start your own brand and outsource the manufacturing part to a manufacturer in China, your products are white-labeled.
Nike, Zara, Adidas, any brand that outsources their manufacturing but sells under their brand names are white-label brands.
Pros and Cons of white-labeling business model
Pros:
You will not need to invest in production infrastructure or handle the manufacturing.
Cons:
You have to develop a comprehensive process to monitor and maintain quality control.
You might have to have a well-known brand already.
You will be dependent on your manufacturing partner for inventory supply.
White-labeling E-commerce Platform
Sourcify is the most well-known platform for connecting businesses to factories. If you have a product of which you want to outsource the manufacturing, Sourcify can connect you to their database of reliable manufacturers all over the world.
Subscription Business Model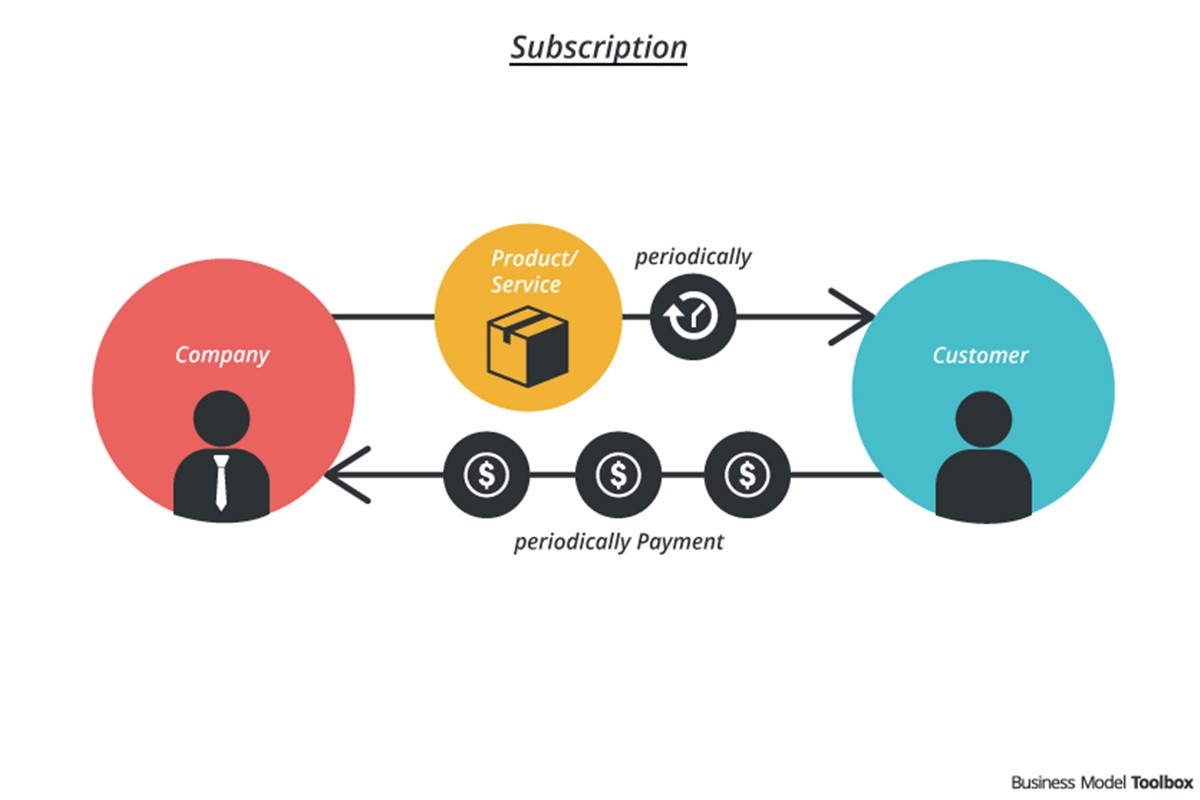 A company with the subscription business model sells its product or service to receive monthly or yearly recurring subscription revenue.
The easiest example of this model to understand is magazine companies. Instead of selling a magazine as a one-time purchase, magazine publishers offer a subscription service for the delivery of a weekly or monthly magazine.
The customer pays a recurring fee for the publishers on a monthly or yearly basis to have the newest magazines delivered to their doorstep.
There are a lot of big subscription-based businesses these days. Netflix, Amazon Prime, and The Dollar Shave Club to name a few.
Pros and Cons of subscription-based business model
Pros:
You will have a stable income stream as your customers pay you recurring fees at intervals. To put this another way, your income will be more predictable.
You can spend less on advertising. Your customers automatically 'buy' from you each month/quarter, so you won't need to spend on display targeting, social media advertising to bring them back.
Cons:
Churn, or cancellation, is one of the biggest risks of subscription service-based companies. Your customers cancel anytime and immediately once they have a feeling that your service is no longer worth their money.
It is difficult to maintain customer interest. A product can become boring if it does not change (every month). Netflix provides new movies on a regular basis to keep its customers' interests, or magazines publish new releases every month with fresh news to keep their customers engaged. If your product can't be refreshed on a consistent basis, the subscription-based business model probably cannot work for you.
Conclusion
We have just gone through the most common E-commerce business models of the digital era. It is important to understand these models and choose one where you can make the most out of your existing skills and resources. That will give you a momentum to kick off your business and increase your chances of getting to the top of the pile. If you want to read more articles like this one, check out our Resources page.