If you just step your foot into the business world and need to get a standalone fully-functional website, Shopify can be the perfect option, especially if you're not familiar with coding and don't want to deal with any of it yourself.
One of the elements that you need to develop a website is a theme; Shopify has a huge store theme for its users to go in and find one for themselves. While the majority of Shopify themes is paid (at from $140 to $180), there are also free themes that you can use if you're not really sure if your idea is going to work. This is the right approach as we all want to be sure that our idea is actually workable before investing any amount of money into the business.
In this article, I'll introduce to you 20 free Shopify themes and another 10 premium ones for your reference. I did all the legwork and collected pretty much every free Shopify theme there is on the market; there might be some that are still not in the list, but they probably are hiding in some secret place on the Net and don't want anyone to discover them... All right! Let's take a look and see what those free Shopify themes are.
I. Free Shopify themes for Fashion Stores
1. Fashe - a perfect theme for a modern fashion store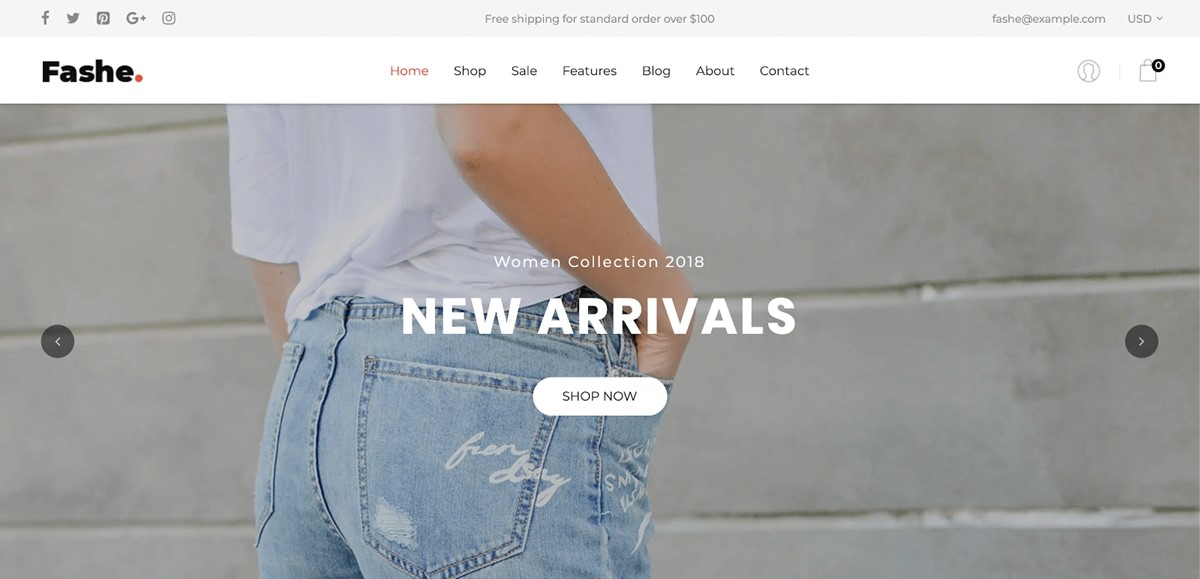 Fashe has a simple and modern-looking theme best suited for fashion stores. Though this is a free theme, I'd say it can rival lots of premium themes of similar type and no other free fashion theme can beat it. Colorlib, the developer behind this amazing theme, originally built it as a premium theme, but they changed their minds and offered it for free.
This theme is super easy to navigate and has pretty much every feature that an online Fashion store needs; from a well-structured interface to important functions like filters and Instagram integration.
2. Simple - ideal for a minimal store: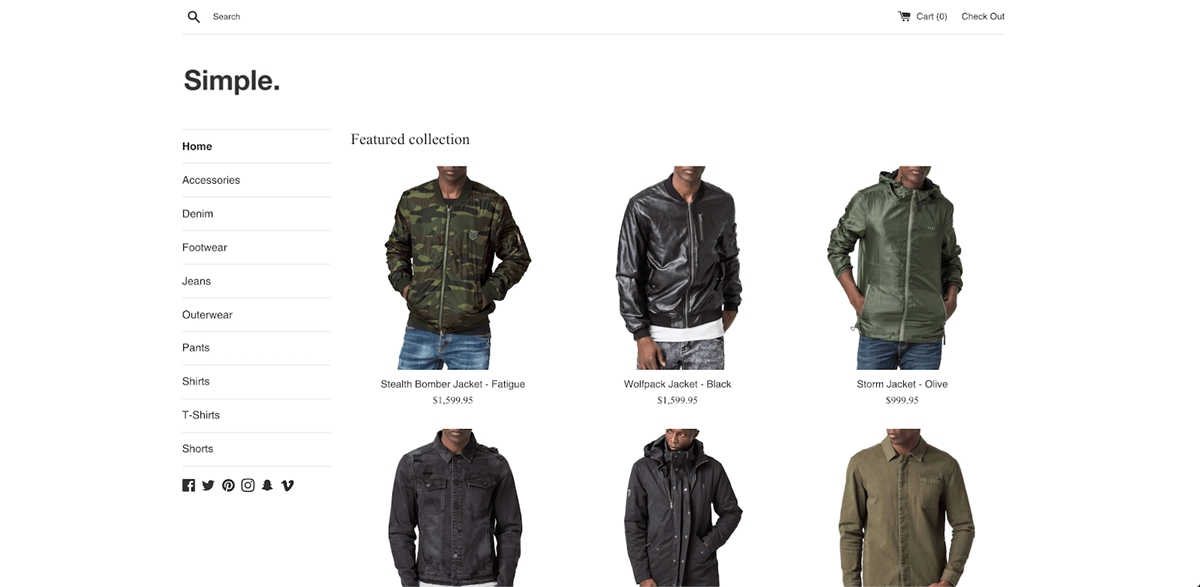 Simple is clean and minimal, and it does not have a lot of functions that can only be used to display products. This one does not come with the blogging section, so you won't be able to get traffic from inbound marketing.
The biggest advantage of this theme is its simplicity, so if you're not familiar with developing a website on your own, this can be a very good start. In my opinion, this theme is suitable for those who do dropshipping and primarily get traffic from paid ads such as Instagram or Facebook ads.
This website has been using this theme for three years, and it seems that they are functioning perfectly fine.
3. Brooklyn - perfect for a tailor-made fashion store: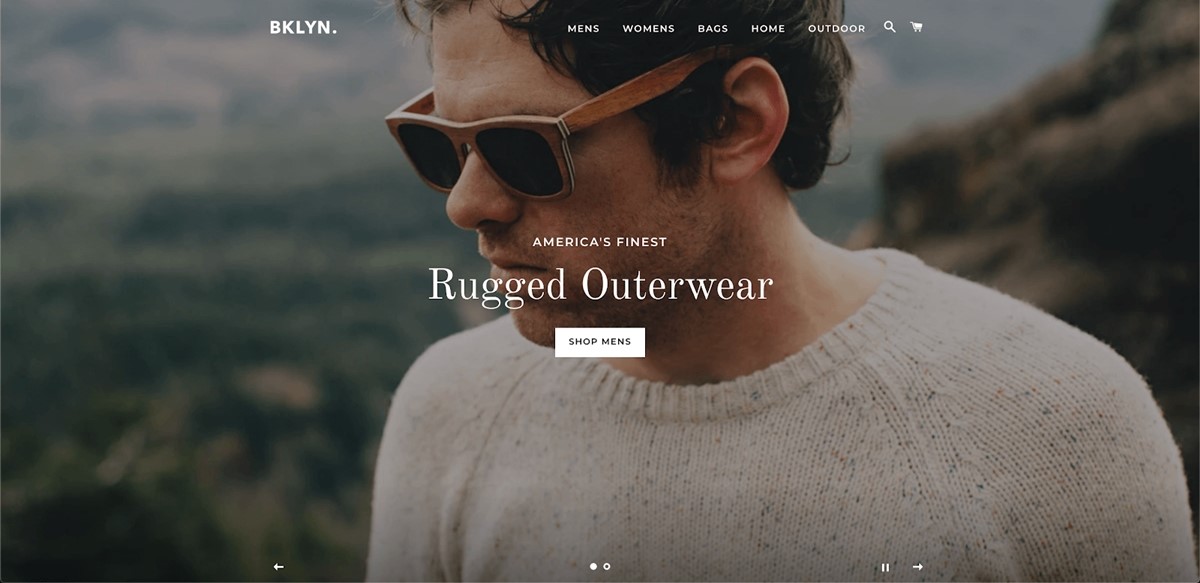 Brooklyn has some important features that Simple does not have. First, the front cover picture. This area is extremely important if you're selling commodities such as clothing or apparel. If you notice that "play" button near the bottom right corner, this theme allows you to feature a Youtube or Vimeo video on your front page.
It also has a blogging section so you can make use of it and develop an inbound marketing strategy for your own.
Here in the product display section, the layout of the product is dynamic, which means it will change automatically based on the number of products you display.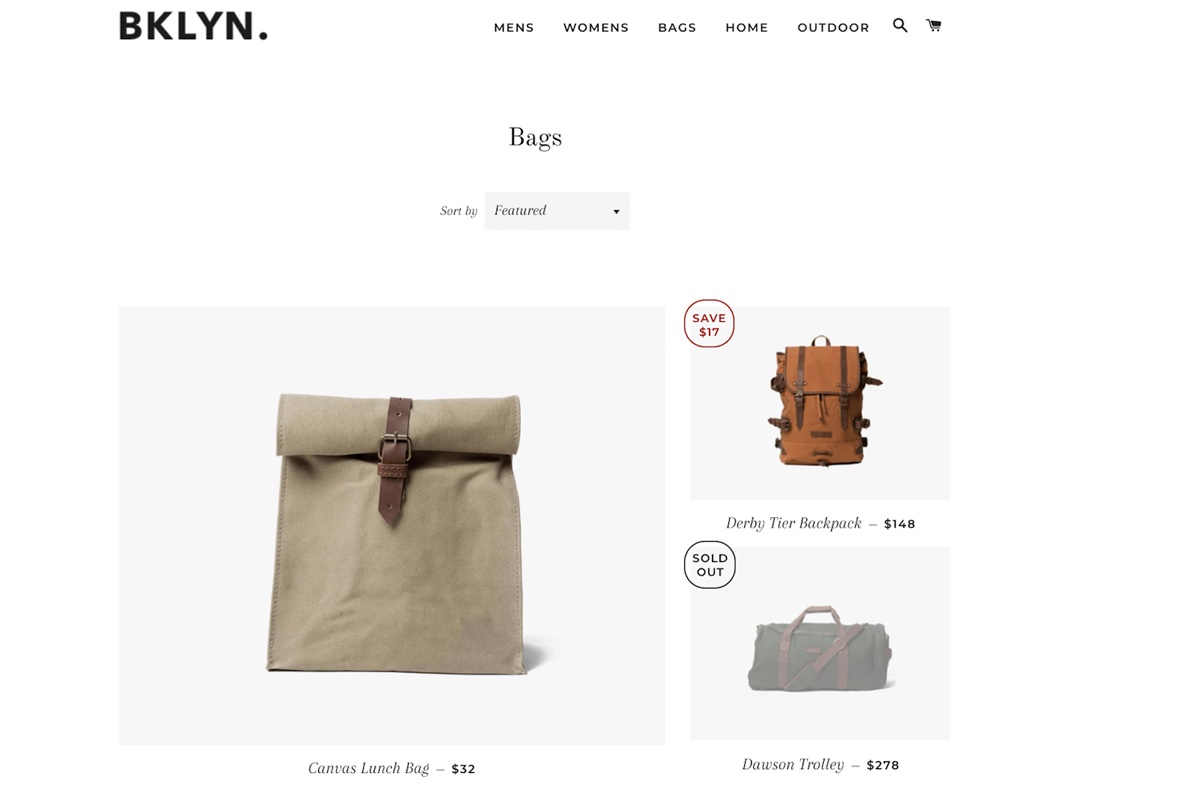 On mobile, you will have a very attractive full-screen homepage slideshow and the entire interface is very easy to navigate.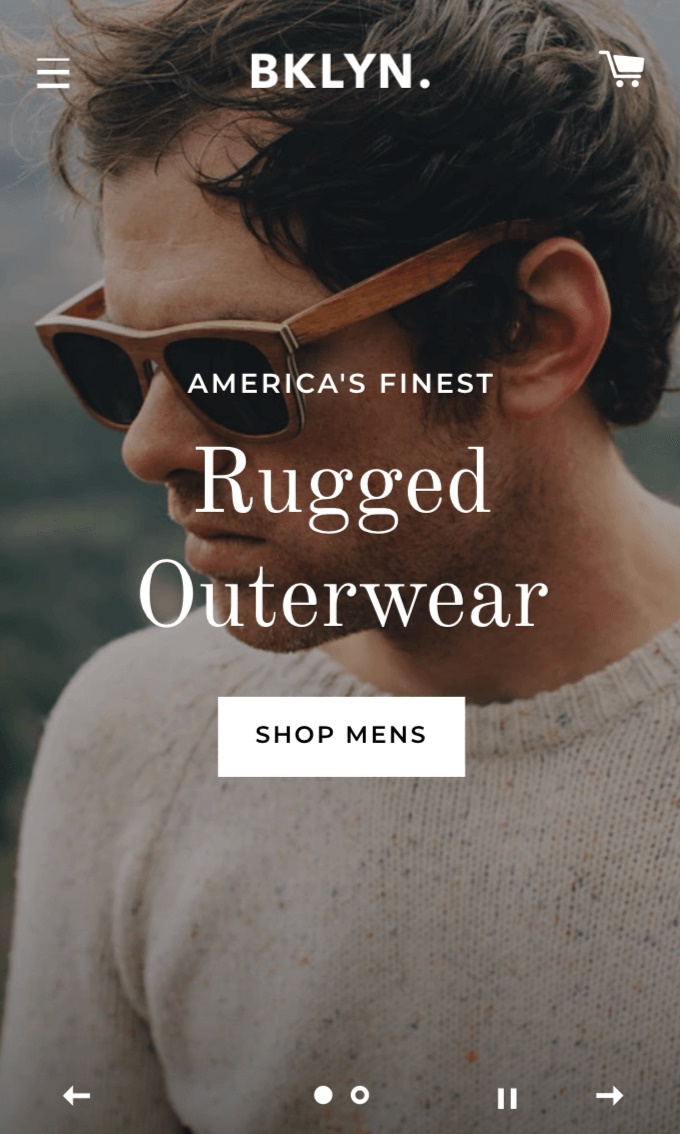 This theme is suitable for modern apparel stores who want to focus on brand imagery, and it is surprising that this amazing theme will not cost you a penny.
4. Boundless - suitable for a designer clothes brand: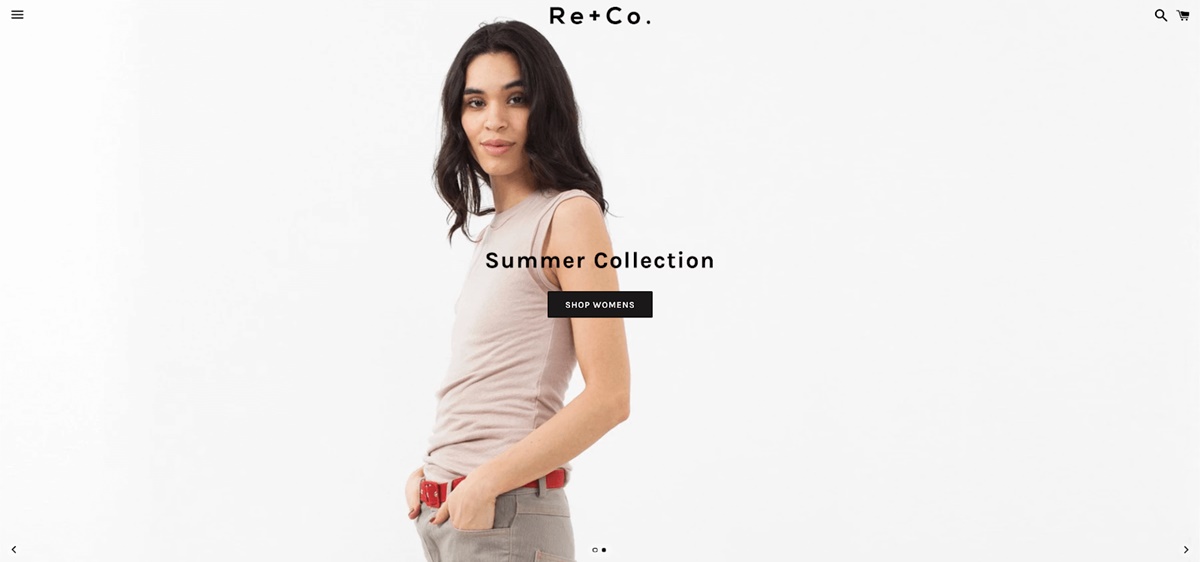 Boundless is another great theme for fashion stores. Here are the main features -
Customizable content sections on home page
Mobile-friendly design
Search engine optimization
Social media icons
Drop-down navigation support
Built-in styles and colour palettes
Free theme updates
The structure of this theme allows you to put emphasis on your photography front and centre. Similar to Brooklyn, the front cover area allows you to feature videos, and you can also use it to display a big-sized image of your product and brand. On the product display page, a grid is what this theme uses to showcase product photography, and it is optimized to display high-resolution product imagery across your store.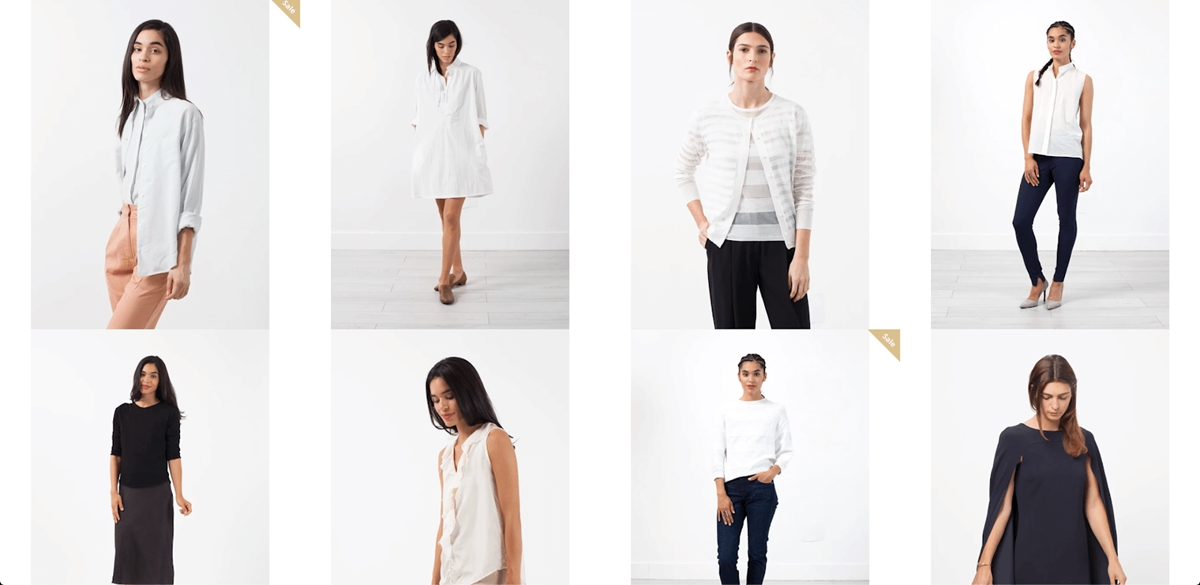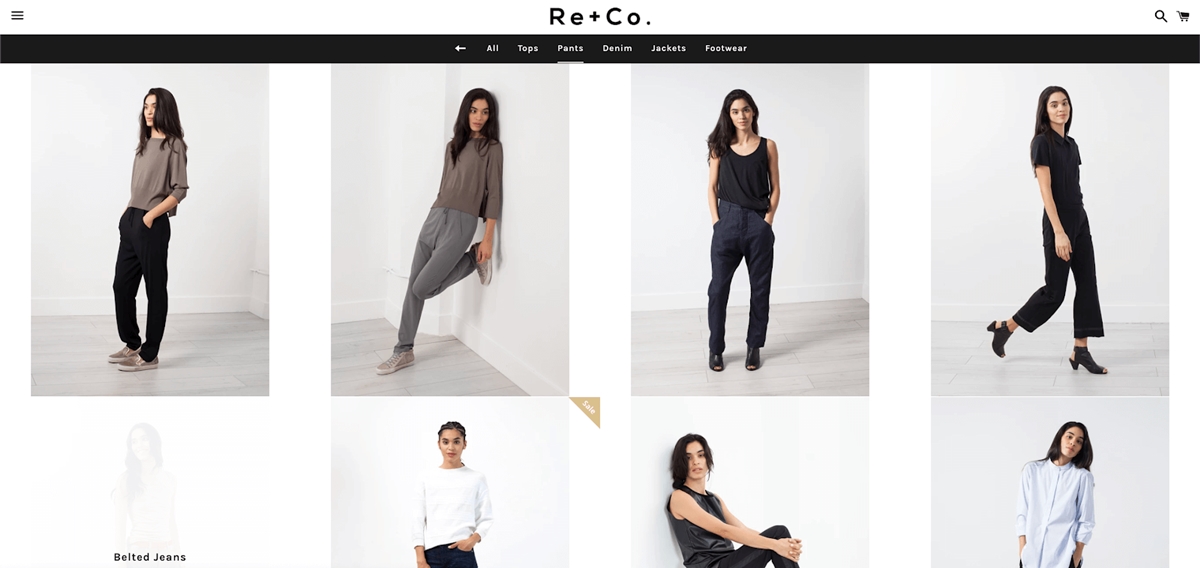 This theme is a great choice if your business relies heavily on product imagery to sell.
So that's is for the Fashion segment. If you're planning to open a clothing store, I hope one of these free Shopify themes will give you a good start. Let's move on to the next segment.
II. Free Shopify themes for Sports stores
5. Sports Store - suitable for a general sports store:

Though it's free, Sports Store can provide you with fully-functional design features to develop a decent E-commerce sports equipment store.
If your long-term goal is to develop a brand that stands out and has a great store behind it, this theme is not really a good option because while it has every function that you would need, the overall design looks really ordinary I have to say.
If you're a retailer of sports equipment who is running a brick-and-mortar store and now want to have an online store, this theme seems suitable. Otherwise, I think you should look for other themes that have a better design.
6. Venture - suitable for a niche sports store: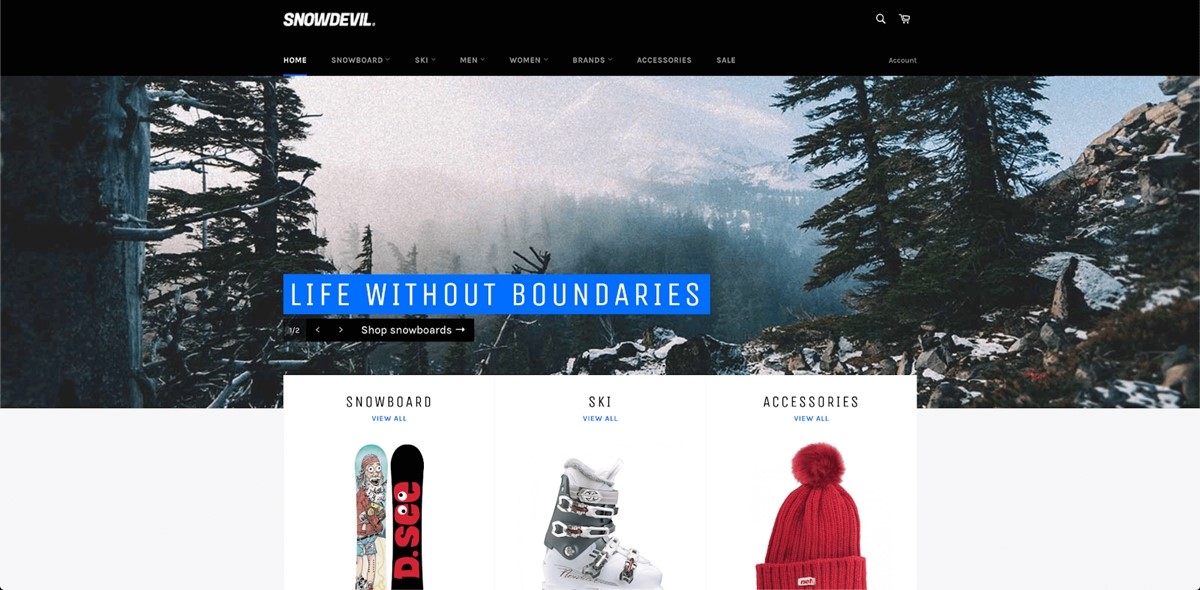 Venture is a good template for a sports store. The slideshow will enable you to showcase multiple product or brand images on your front page.
This theme is built for large catalogues so it's suitable for stores with a large number of products.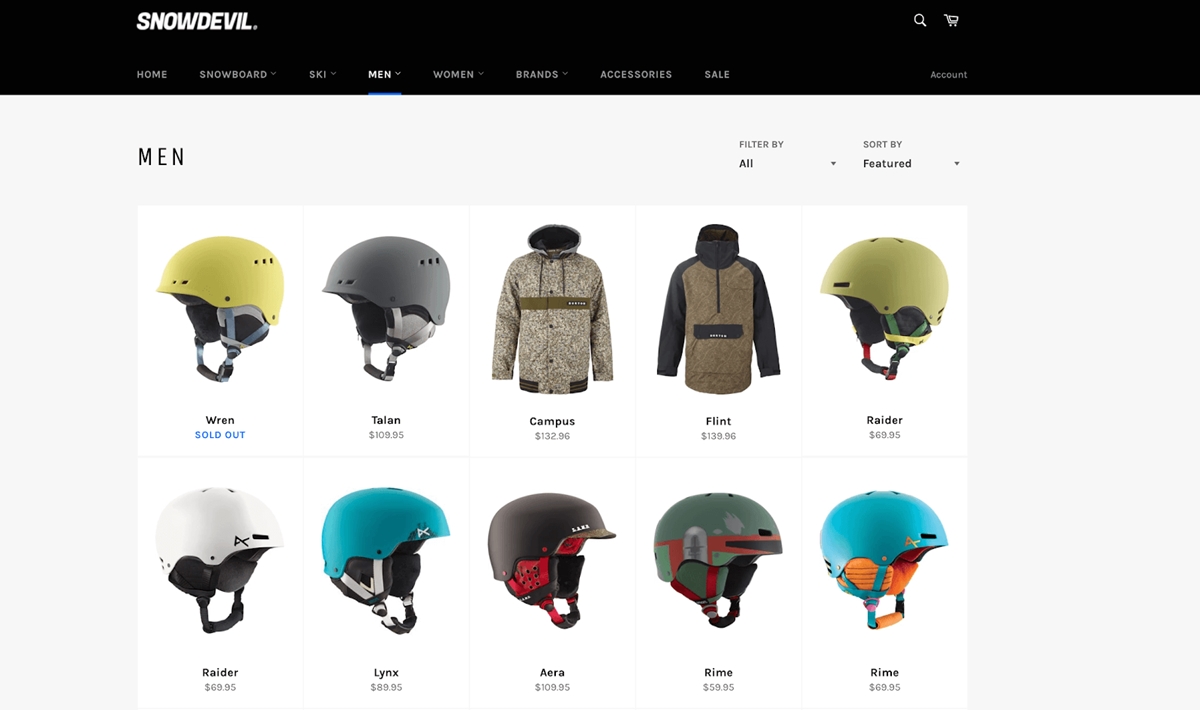 Venture also has a multi-column menu; this features your product details and images in a large, multi-column drop-down menu.

There is a dedicated section on the front page for you to showcase your best selling products so make sure you take advantage of it. You can even categorize those best sellers into their own sections.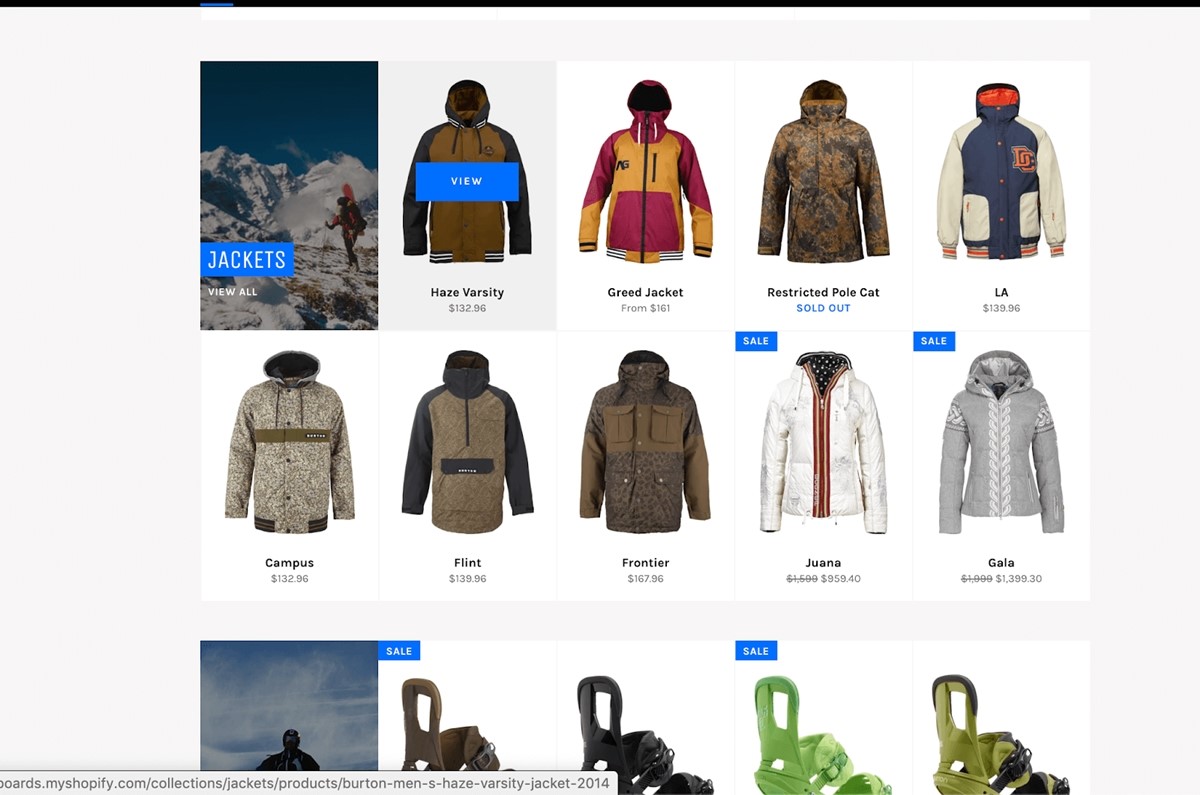 The product filtering feature will allow you to sort products by type, price or best sellers on the collection page.
III. Free Shopify themes for Electronics/Tech stores
7. Debut - suite for a handcrafted accessories store: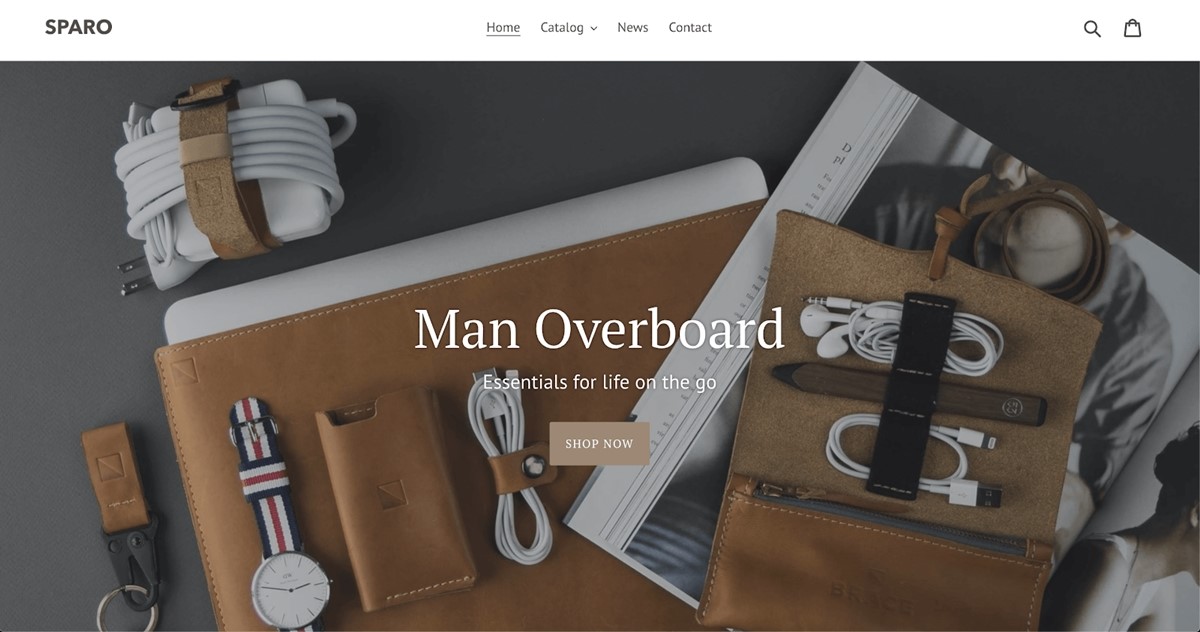 Debut is another great free theme. It allows you to feature large product/brand images or videos on the front page, so you can use that to showcase your product.
Unlike Venture, Debut themeis built for stores with small catalogues. This theme has a great feature that is customer testimonials. With this feature, you can promote your products by sharing comments and feedback from your customers.

At the centre of the front page is product recommendations. You can use this to recommend your best sellers on the front page to increase discoverability.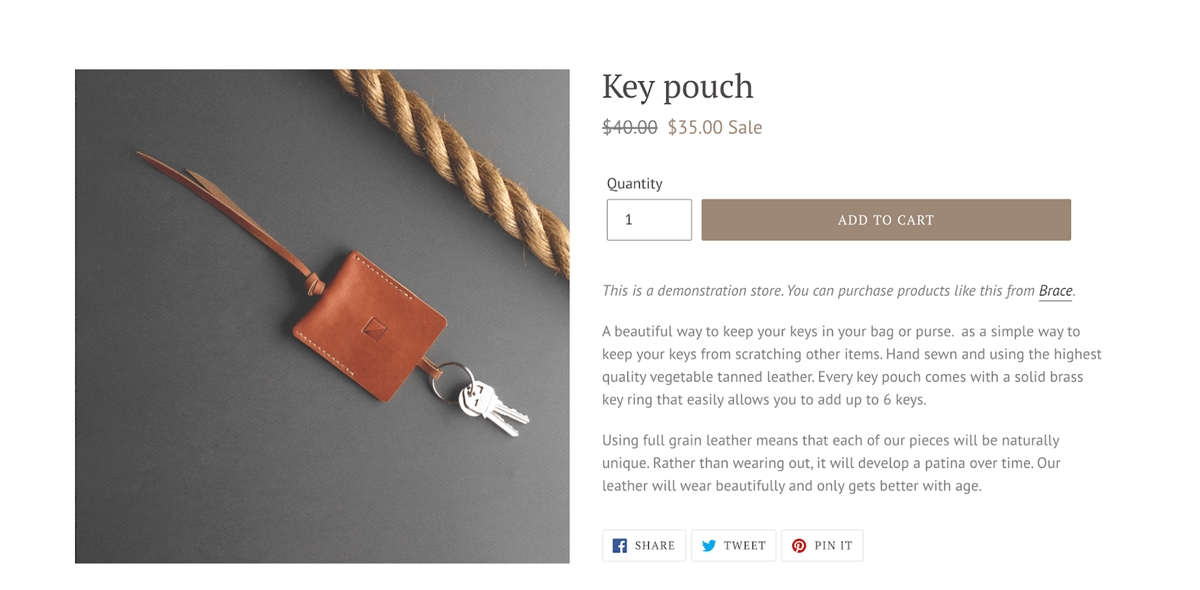 8. Supply - suitable for an electronics store:
Supply allows you to host a large number of products, and this theme is built with stores of electronics and digital products in mind. Customers can jump from one category to another seamlessly, thanks to the optimized navigation. Sections like related products, best sellers are presented to visitors constantly. You can show off your product and brand images with the slideshow feature on the front page.
9. Focus - suitable for a small store with a small range of products: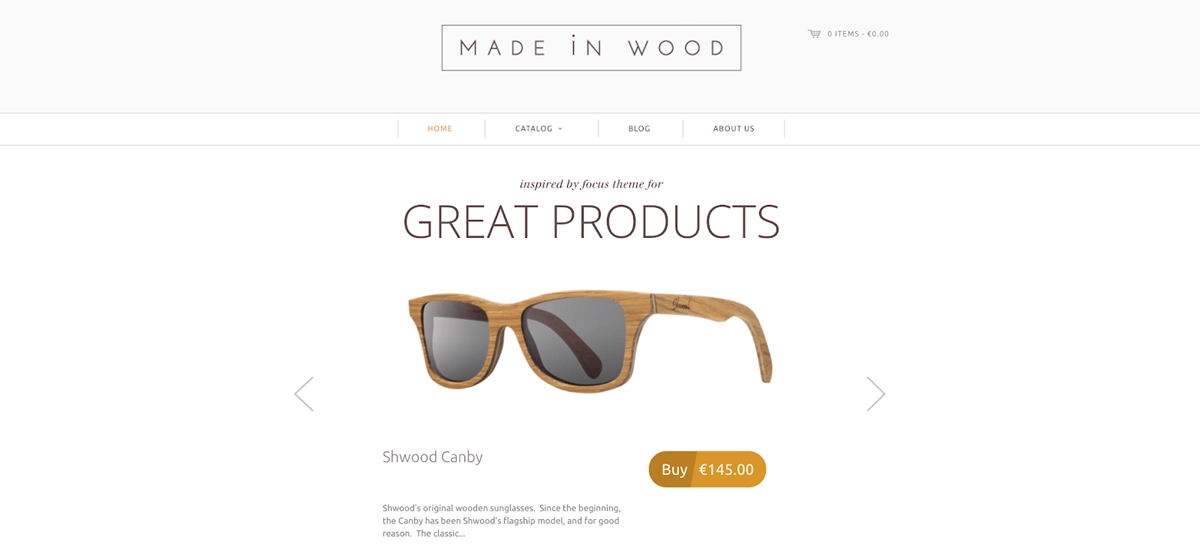 Focus is a minimalist design that offers three themes presets. This theme is great for display studio pictures of products but not really for lifestyle pictures because the image layout is not made for full-scale lifestyle photography.
It also allows you to display customer testimonials which will help you sell with more confidence. Overall, if you need a simple website and your products don't require the showcase of lifestyle pictures to sell, this theme is a good choice.
IV. Free Shopify Multi-purpose themes
10. Star - suitable for many different kinds of stores: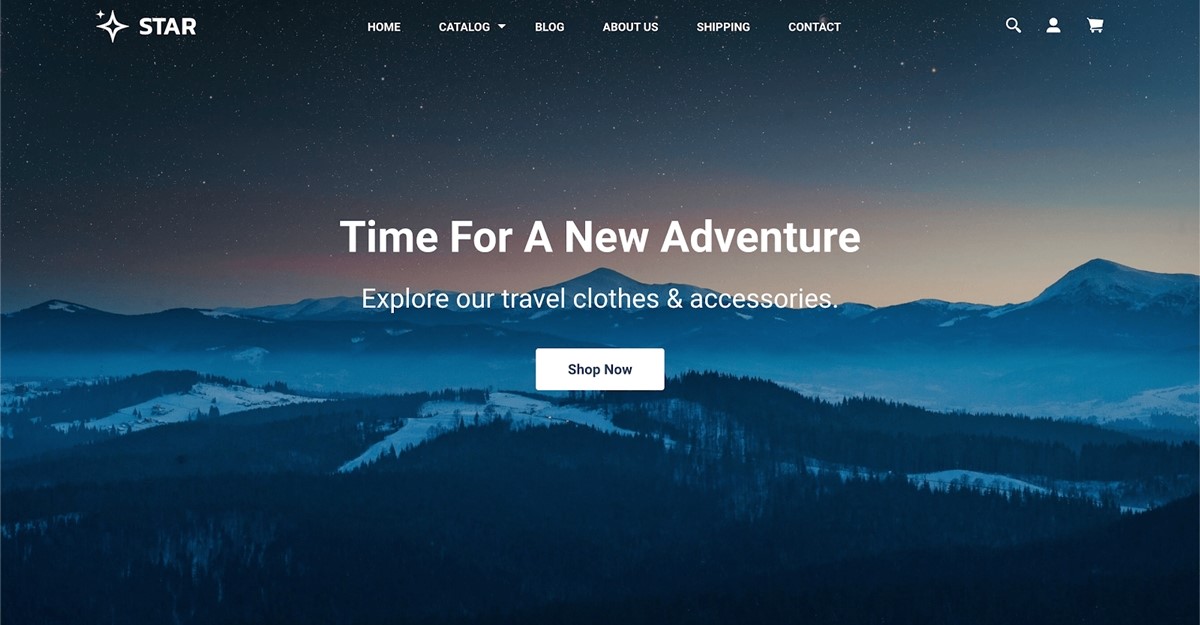 Star is a free theme, but what it offers is premium. With that large front cover, there is no limit to what kinds of images you want to display; either it's lifestyle or studio pictures.
Here are the category sections on the front page.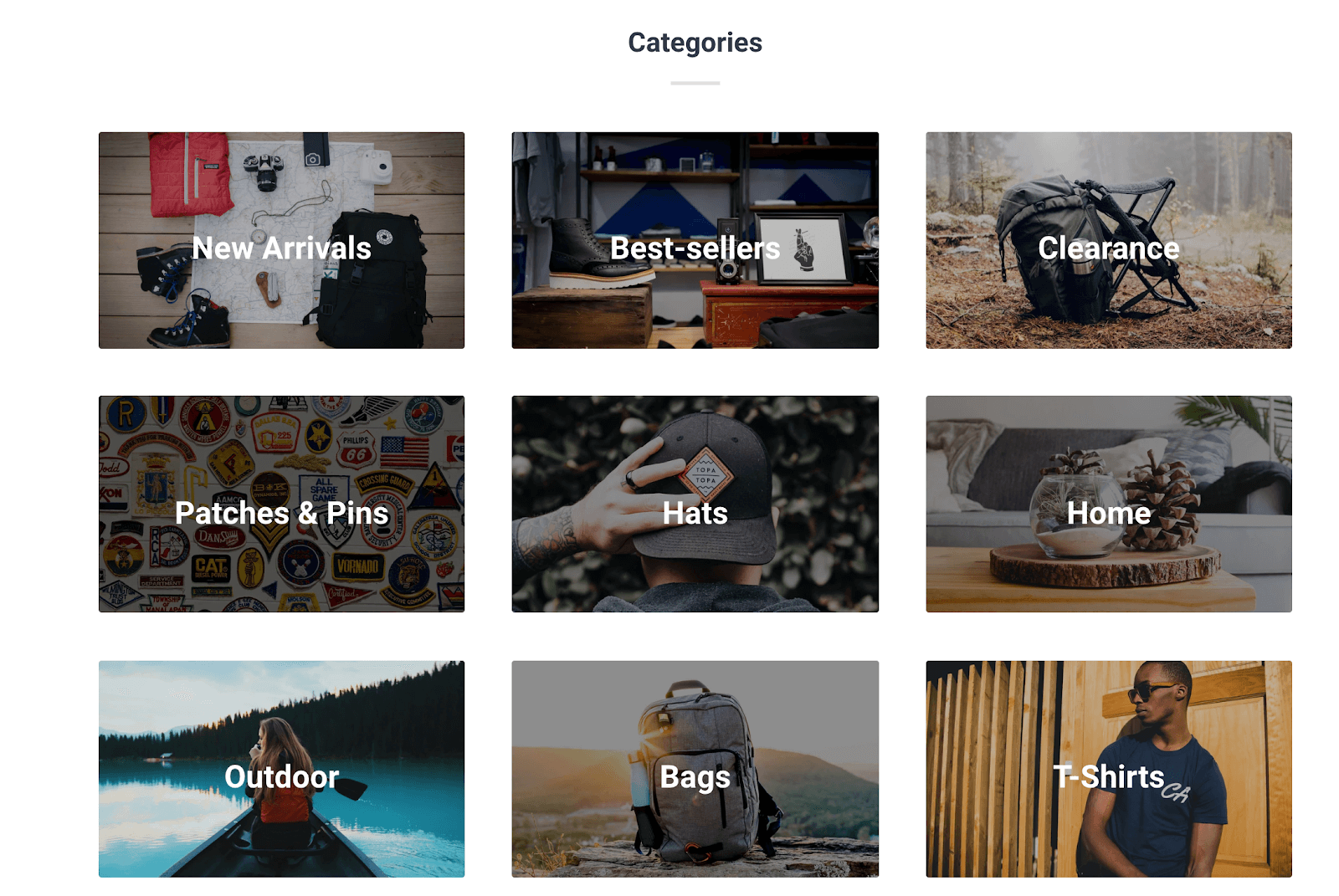 This theme is made to maximize the use of images, which is the ultimate factor in selling, so make sure you take full advantage of that.
Here is a summary of the features that this theme offers.
Mobile-friendly layout
Two theme presets
Option to show related products
Adding products to cart without having to go to another page
Integrating Google Map
Product filtering
Option to show Product reviews
11. Annabelle - recommended for a fashion store:

Here is another free theme with premium features; Anabelle. This theme is such a good fit for a fashion store. You can show your product or brand images in the homepage-image area.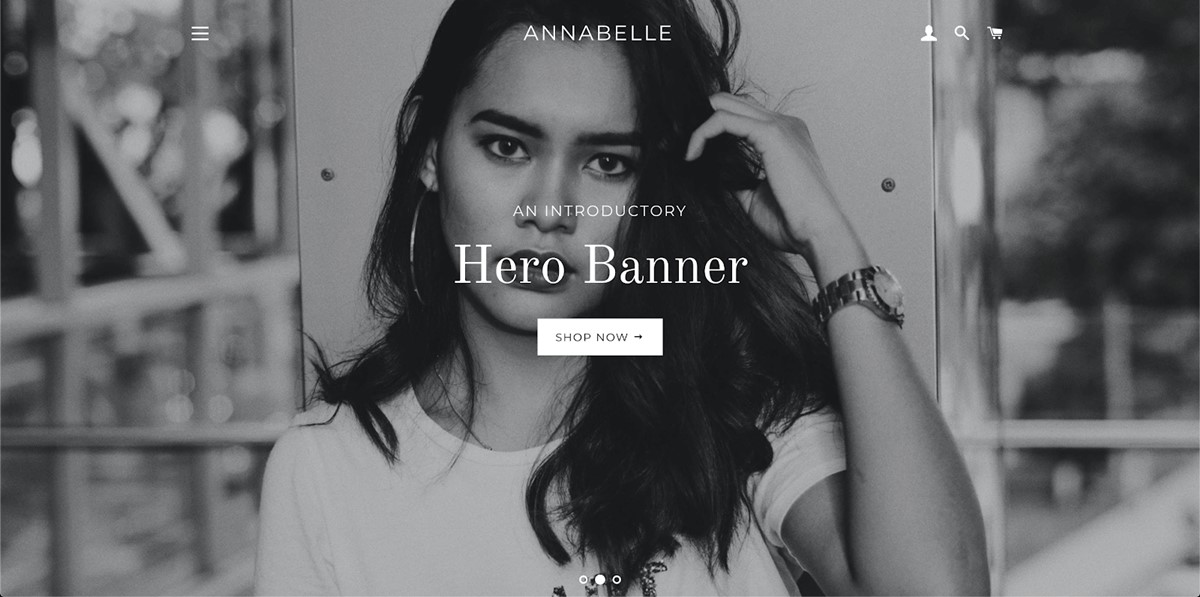 The middle section of the front page allows you to display your best sellers or lifestyle photos of your products to generate stronger interests.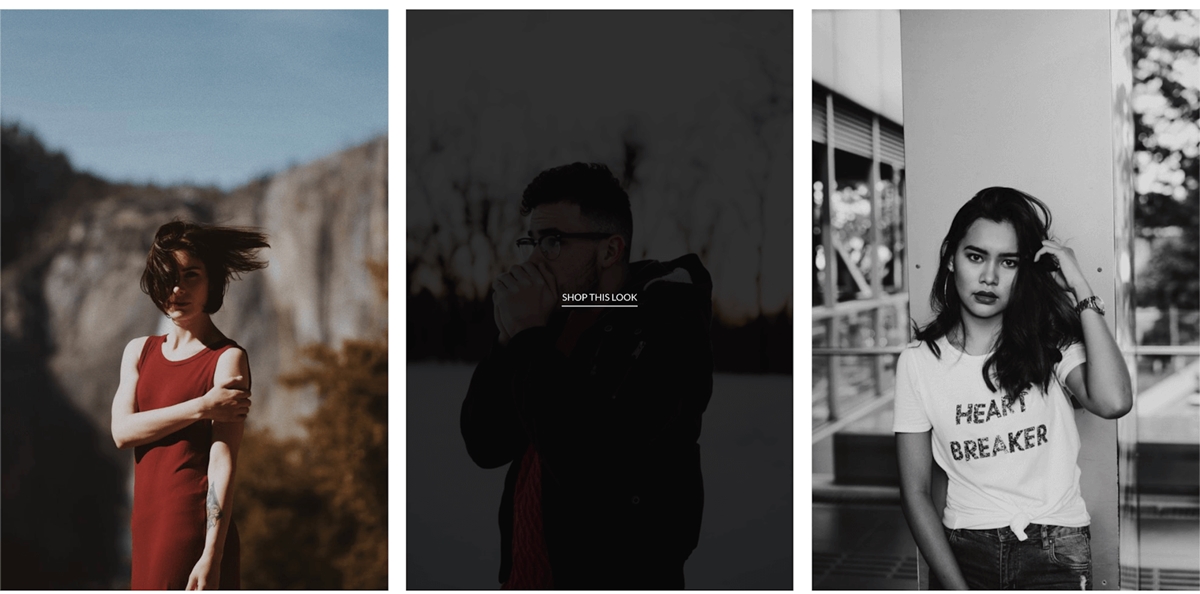 You can categorize your product line into different sections with pictures like below.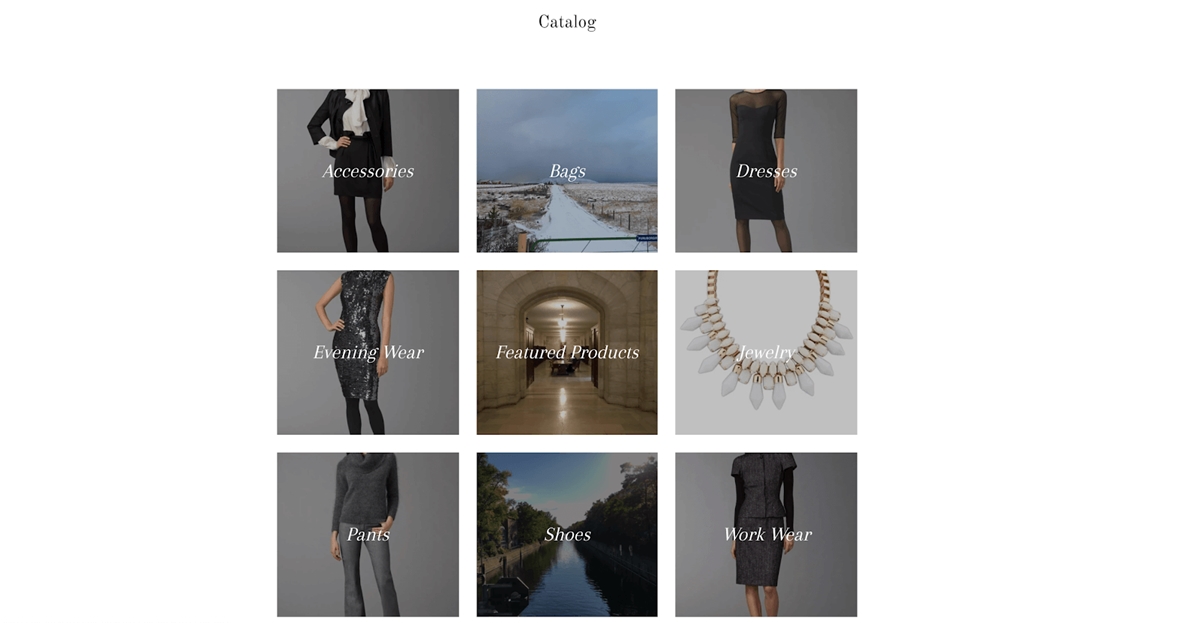 Here are how the product page looks like.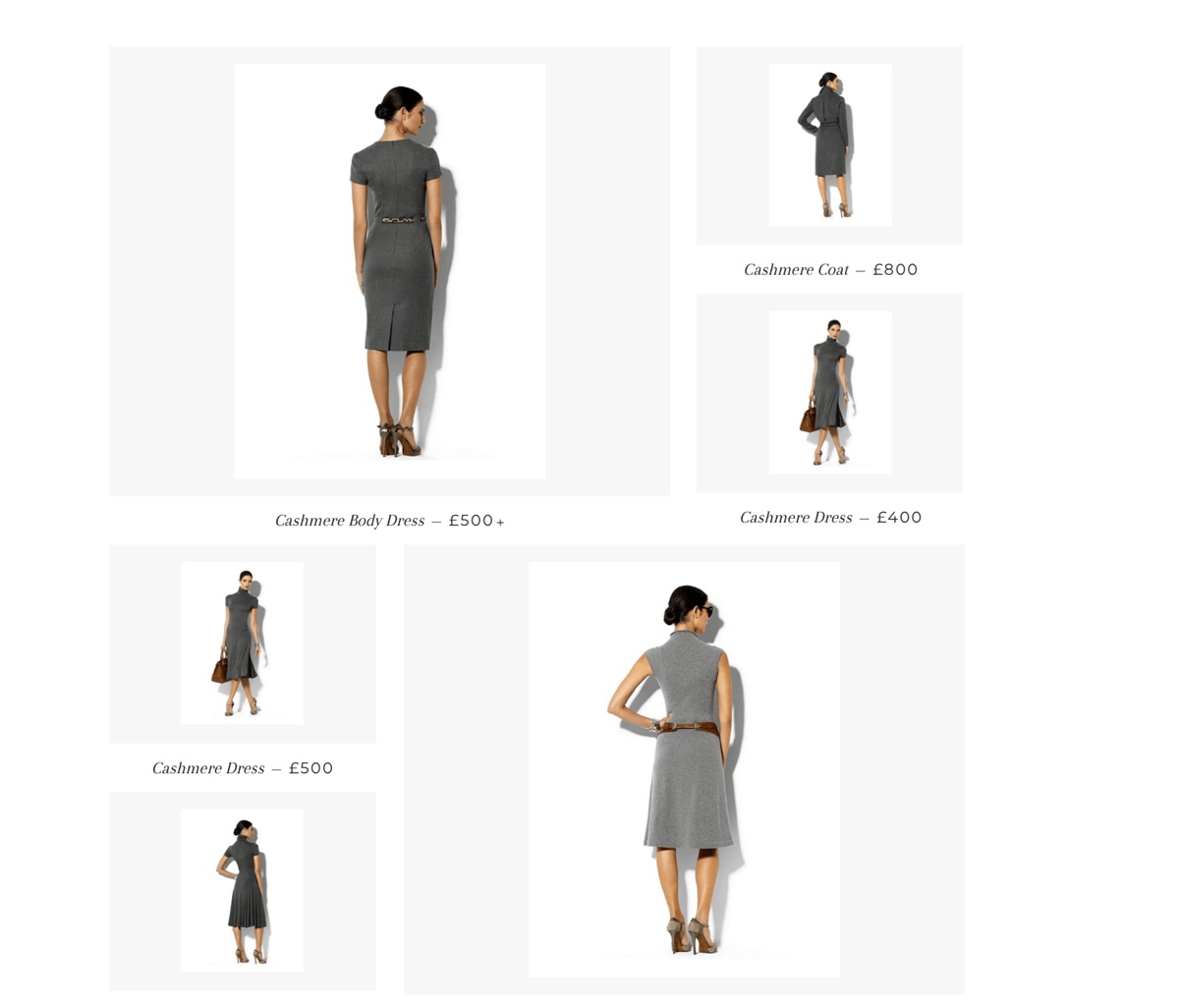 You can display products of which you want to increase sales in the bigger pictures.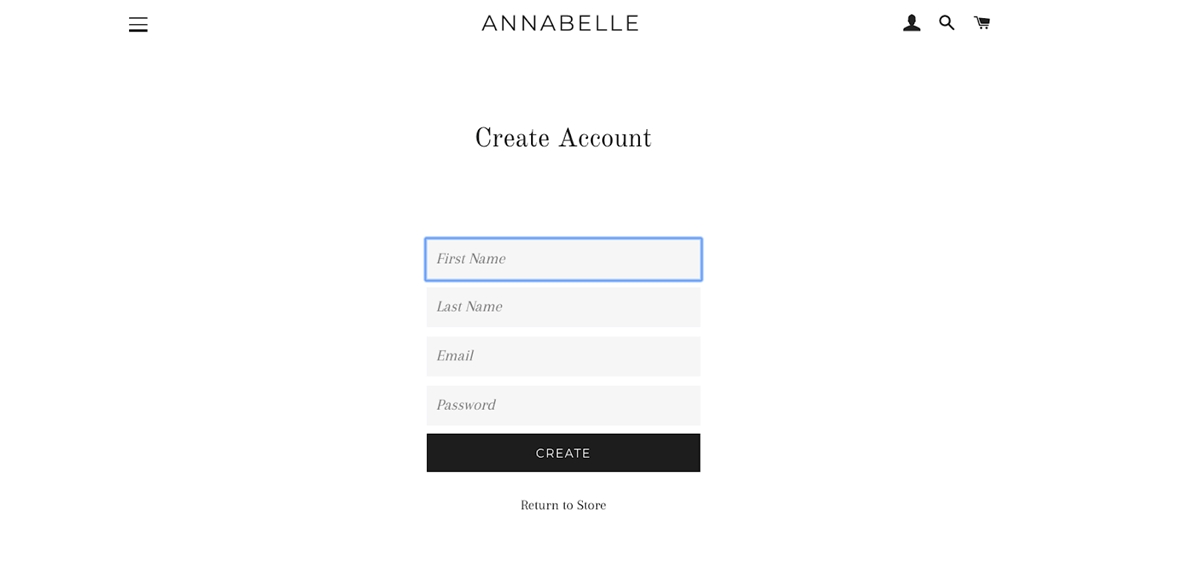 Your customers can create an account too.
12. Narrative - suitable for using to tell a story: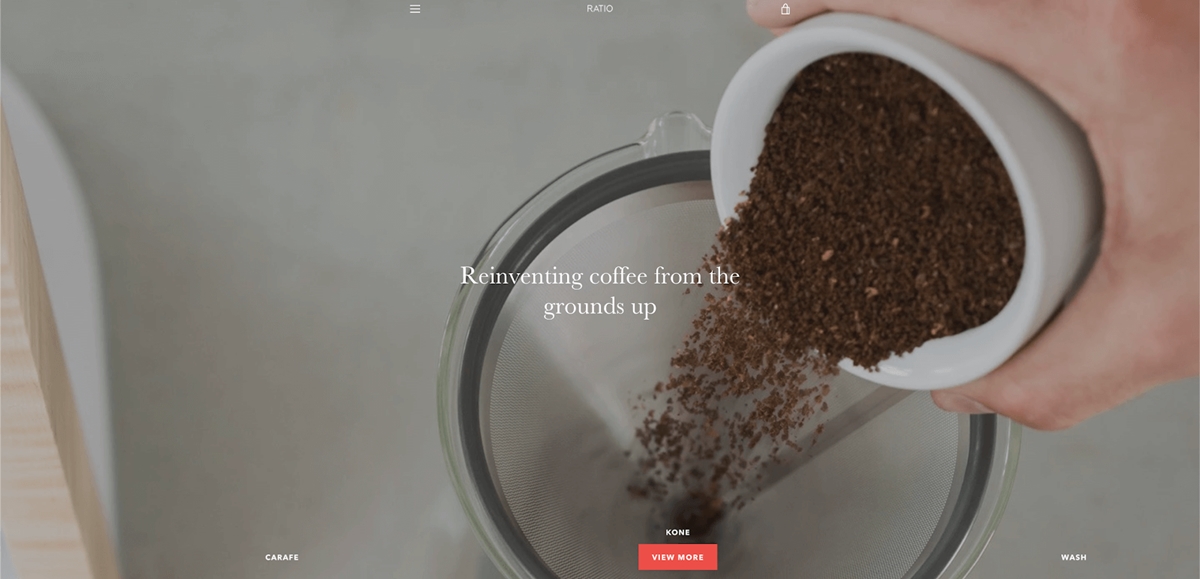 Narrative is not really a good theme for selling a wide range of products, but it's made for selling a few products with a great story; its name has already reflected its purpose.
On every product page, you can display lots of lifestyle pictures of how your products are used.
You can feature a video on the homepage about a story behind your product.

This theme has some really cool features that can't be described in words, so you have to see them for yourself. If you need a theme to display your product in a creatively unconventional way, this theme can be a great choice.
13. Fleur De Lis - suitable for many kinds of stores:

Fleur De Lis can serve lots of purposes: gifts, hobbies & crafts, architecture, beauty, fashion, wedding, interior/exterior design online store or any other you want to be visually appealing and fully-functional.
You can show your brand/product images in the cover picture and right under it, here is a slide bar allowing you to display your collections.

There are some other slide bards like this for you to show your best sellers or whatever you want to showcase.

At the bottom of the page, there is a section for you to show your customer testimonials.

Overall, though this theme is quite conventional, it can host a wide range of products and categories.
14. Alcohol beverage store - Suitable for general products: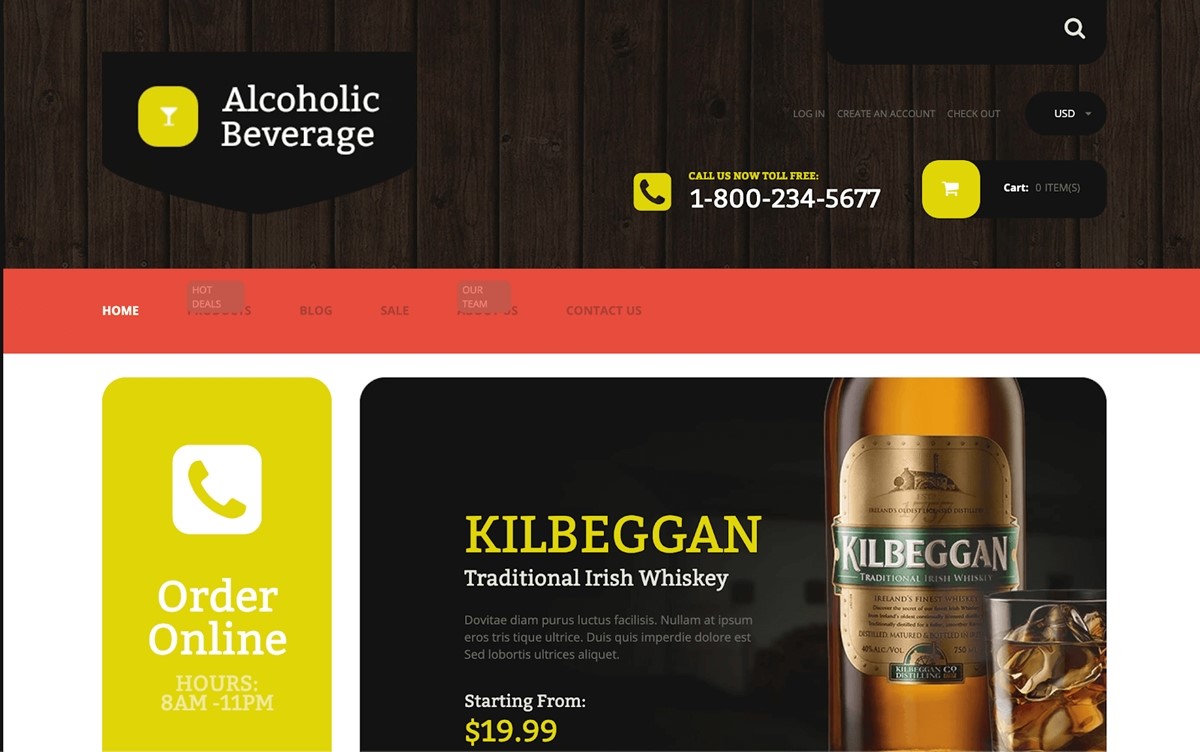 Though this theme is called Alcohol beverage store, its use is not limited to selling alcohol and beverage, it can be suitable for anything that doesn't require beautiful images to sell such as veggies or produce. If you need to showcase great brand/product imagery to sell, this theme is probably not suitable because it's very limited in this aspect.
Also, you can categorize your product line into many segments like this.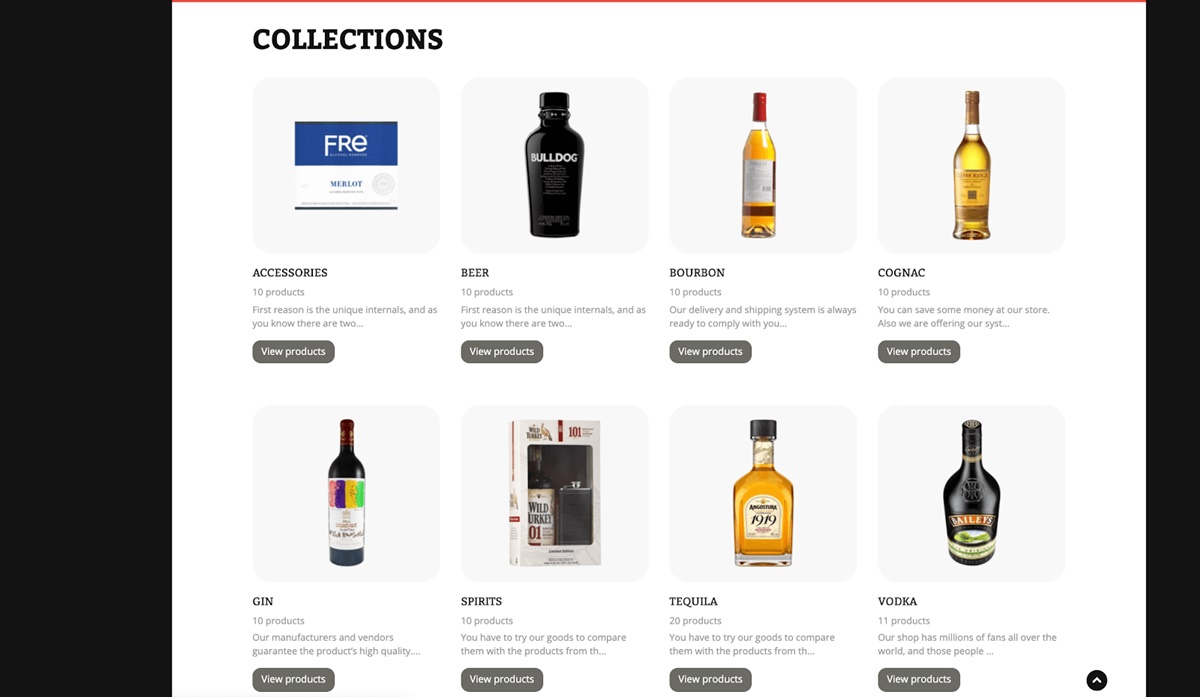 This theme allows you to display a super wide range and number of products too.

V. Best Shopify Premium themes:
15. Lezada - best for minimal and creative stores: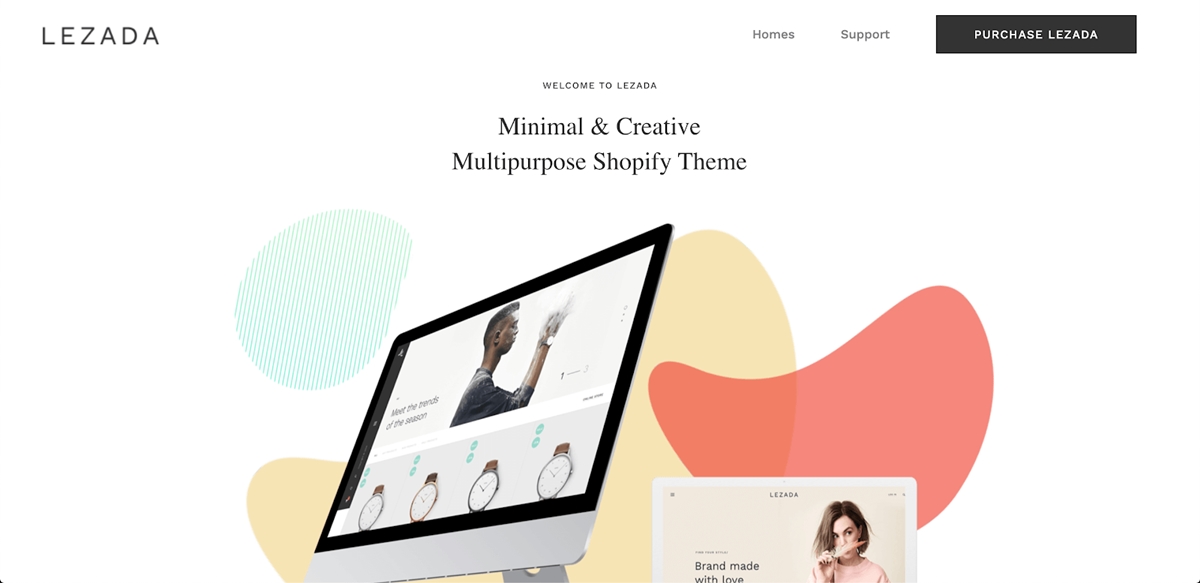 Lezada is a truly multi-purposes Shopify theme as it comes with a whopping 210+ homepage templates. It really has something for you, whether your business is fashion, toys, glasses, watches, plants, and the list goes on. Choose the right template for your business and start from there.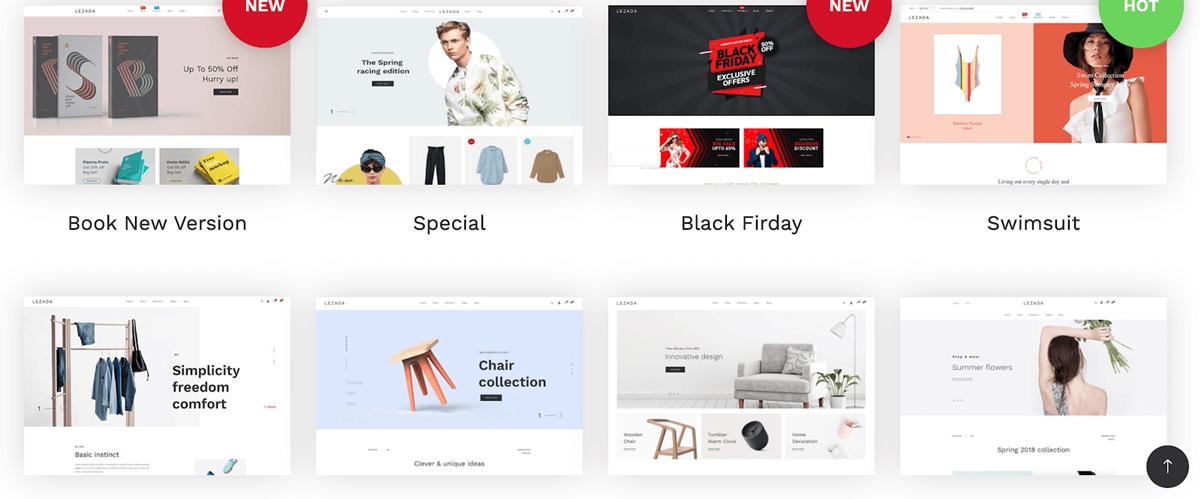 Lezada also comes with all the necessary features for an online store to function properly such as Mega Menu, Slider Revolution, Instagram Shop, Notification Bar, Product Quick View, and so on. You'll have everything you need packing in this one giant theme that will enable you to kick off your project in no time. And guess what? It costs only $39! You can buy it here.
Here are two numbers with Lezada for your reference:
Number of sales: 525
Average Rating: 4.82 (based on 22 ratings)
16. Ella Theme - best for fashion stores: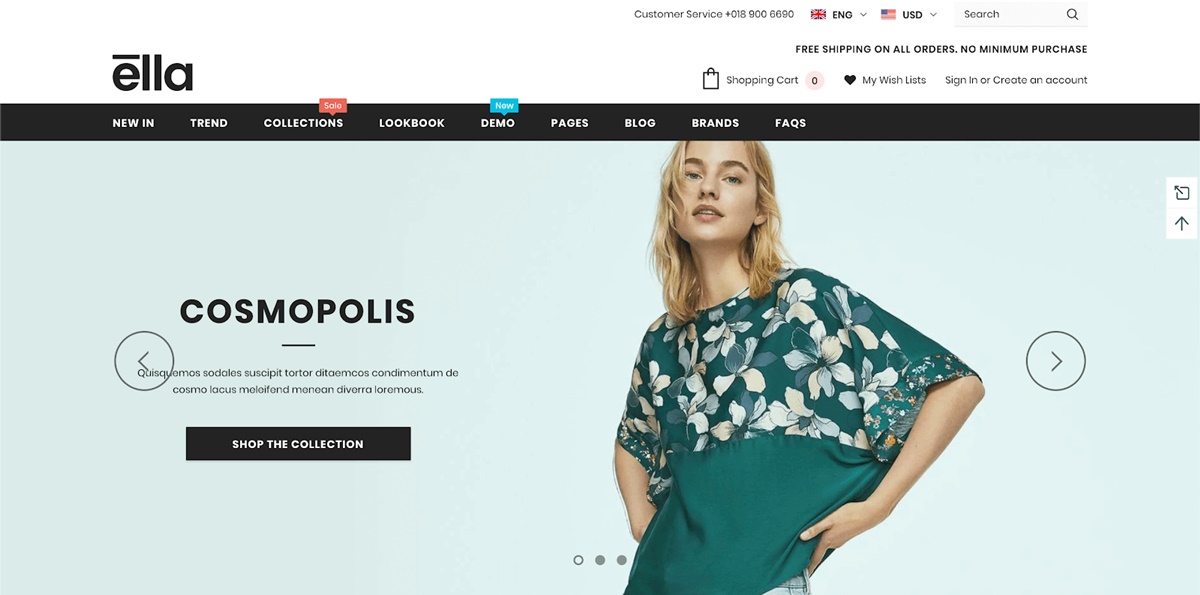 Ella Theme provides you with nine child themes and more than fifteen homepage designs. This theme suits a fashion store best, but with its collection of child themes, it can accommodate many other kinds of products such as furniture, watches, or jewelry.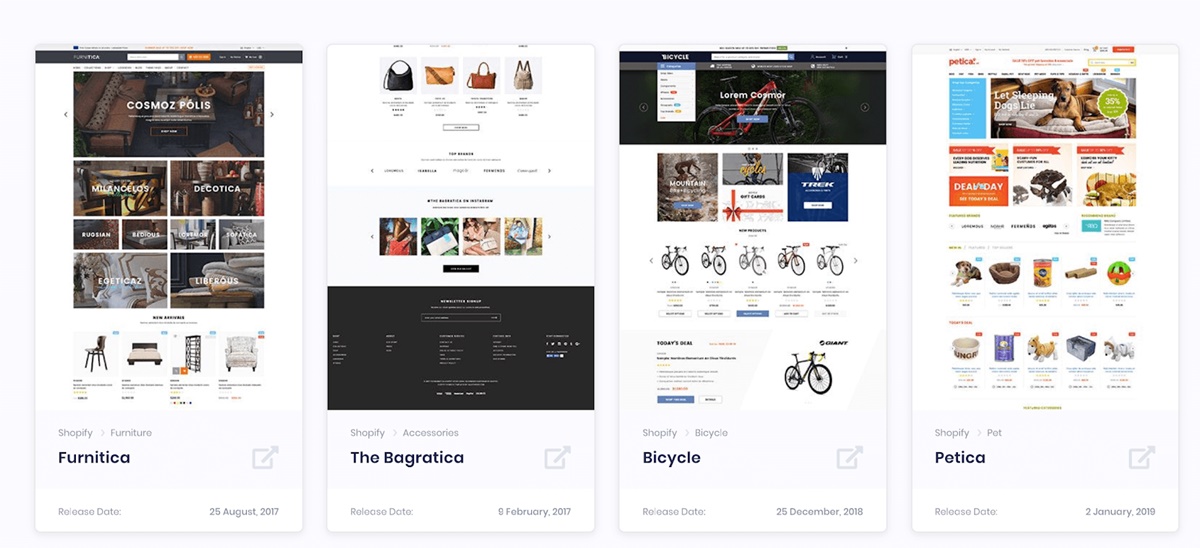 It has many different layouts for pages of the website. This gives you the variety to choose whichever style that fits your brand image.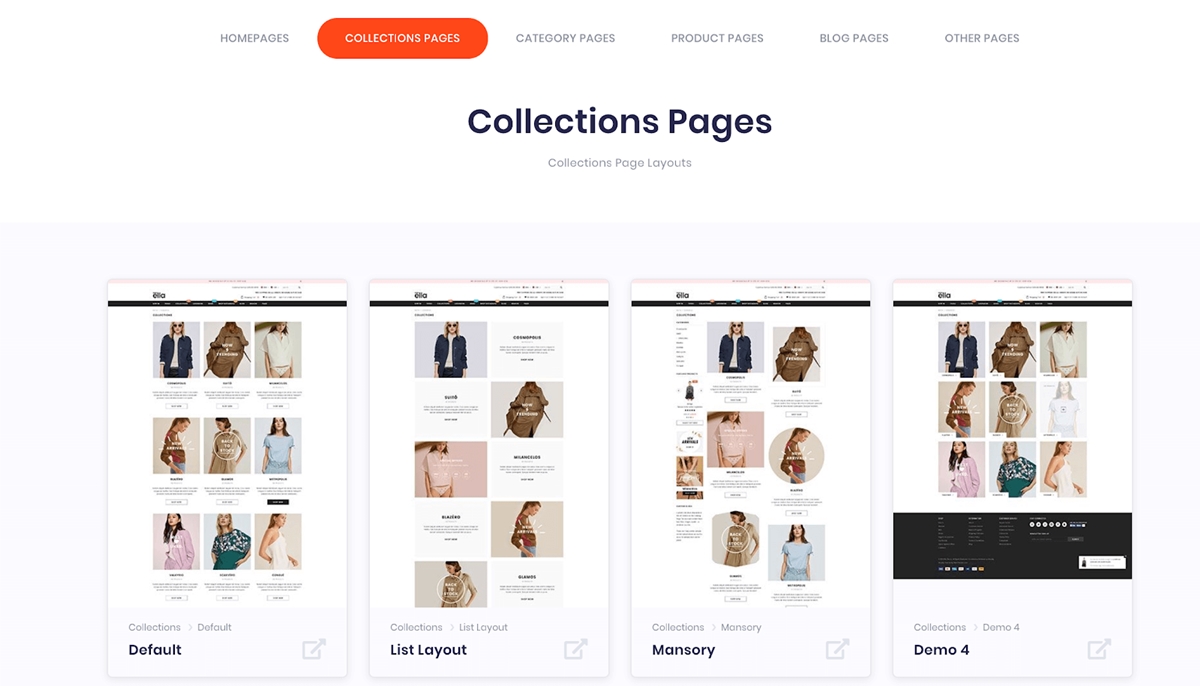 With all these great features, Ella costs only $59
Here are two numbers with Ella for your reference:
Number of sales: 11,847
Average Rating: 4.78 (based on 440 ratings)
17. Shella - best for fashion stores: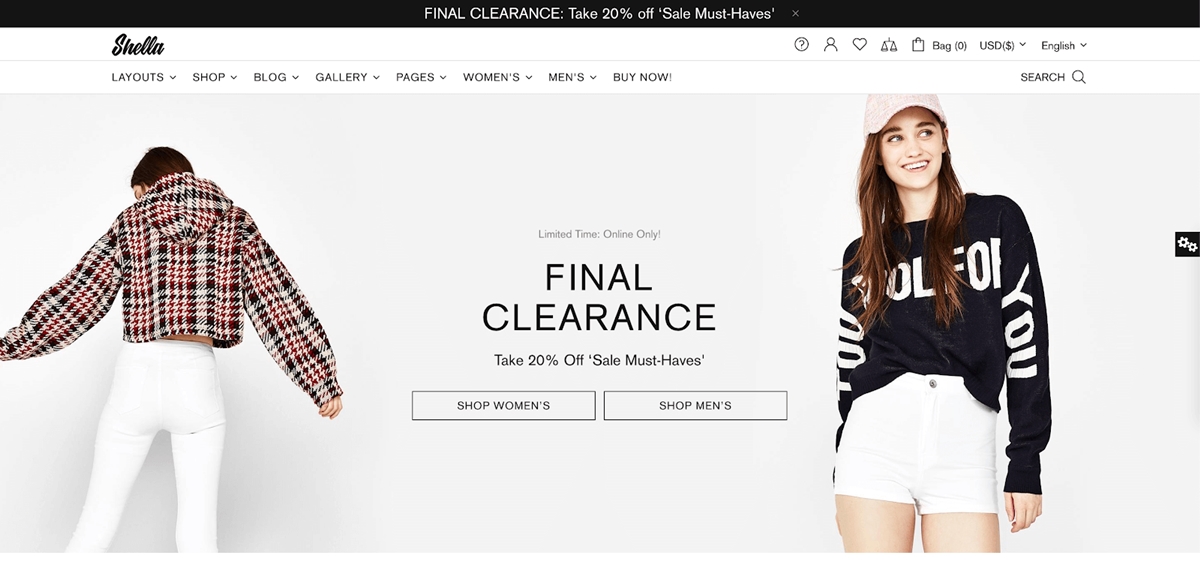 Shella has more than eighty pre-designed pages to offer you. In that collection, you have seventeen layouts that you can use for your homepage.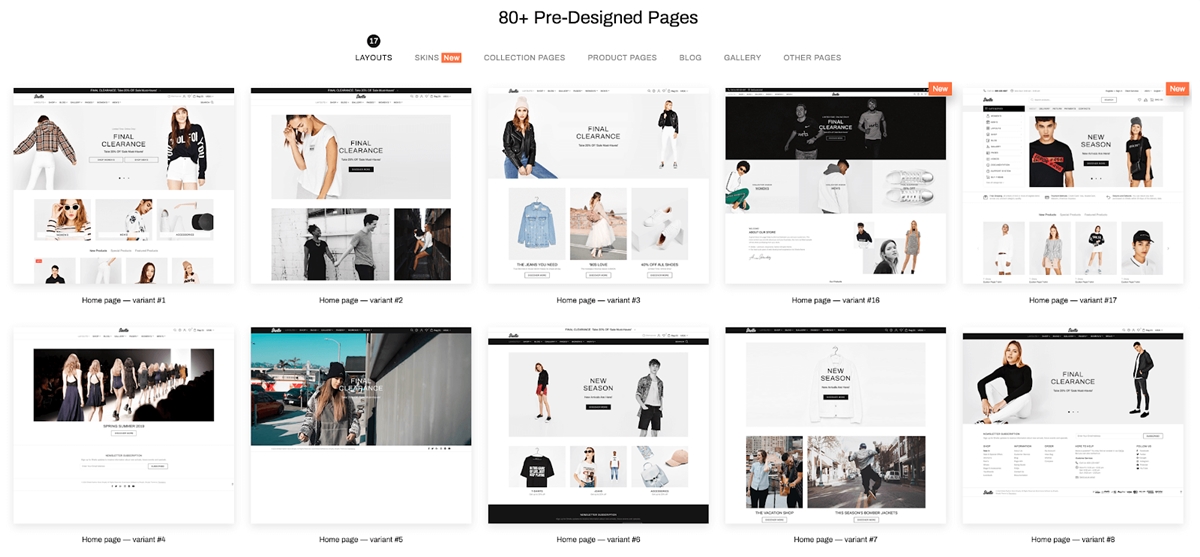 Although Shella is made primarily for fashion, it can host many other kinds of products such as furniture, cosmetics, kitchen products.

It also has many pre-built layouts for product pages, blog, gallery and collection pages.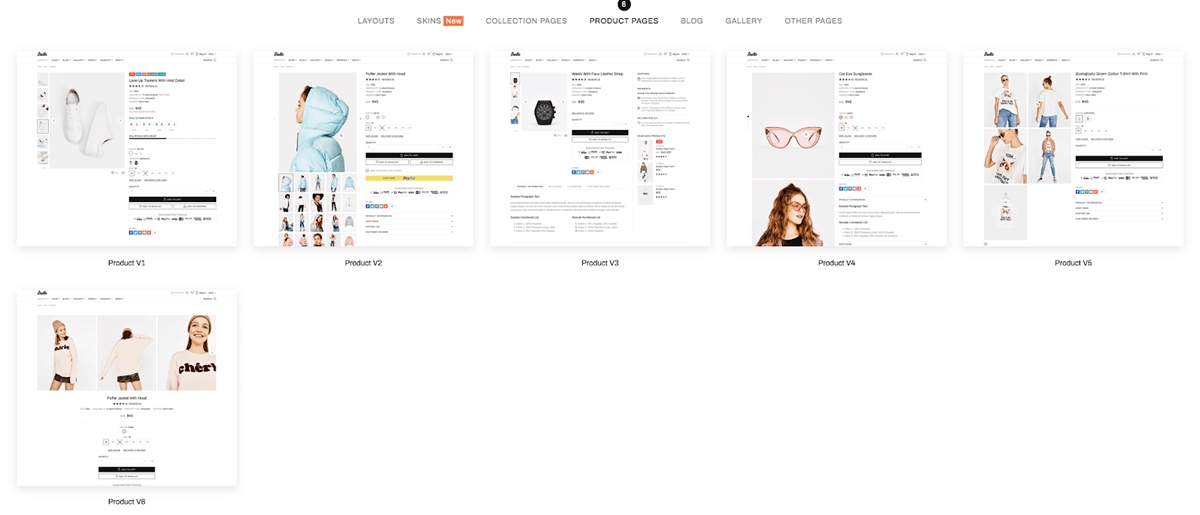 Here are two numbers with Shella for your reference:
Number of sales: 2396
Average Rating: 4.99 (based on 72 ratings)
18. Fastor - best for eye-catching and impressive stores: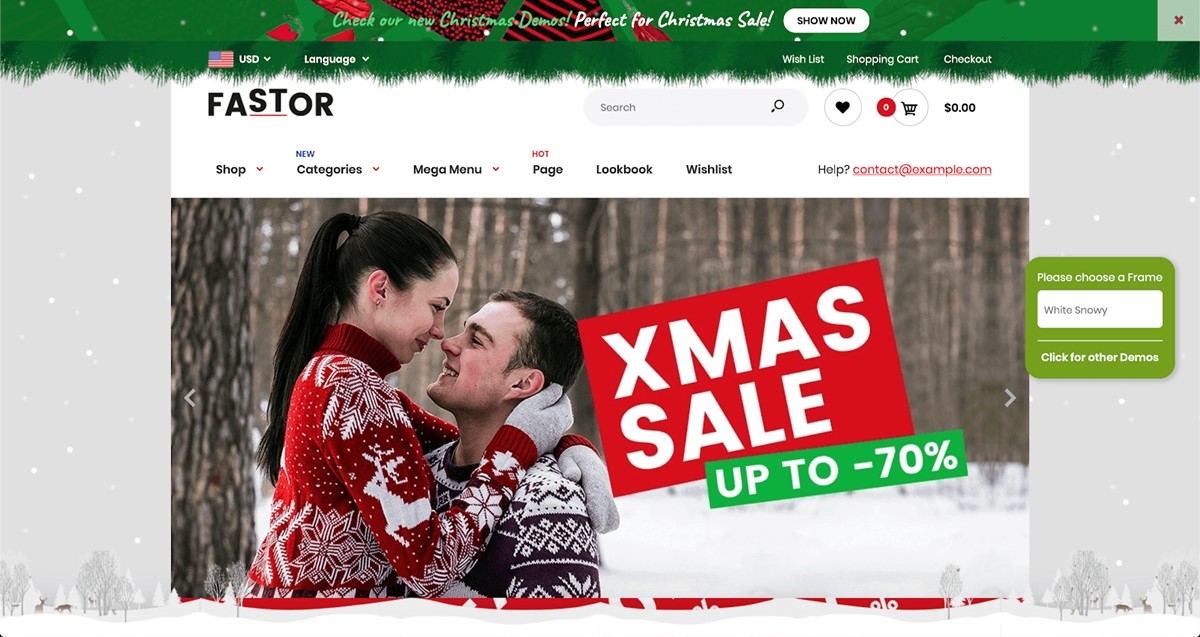 Fastor is another remarkable, eye-catching and impressive Shopify theme with a multi-purpose approach. Fastor has a collection of well over eighty predefined demos that can accommodate many different niches such as beauty, electronics, food, fashion, tools and furniture. With this huge collection of pre-built demos, you will be able to find the right web design that suits your style no matter what you're selling. Also, if you want to tweak and make changes to the demos, you can do that, too.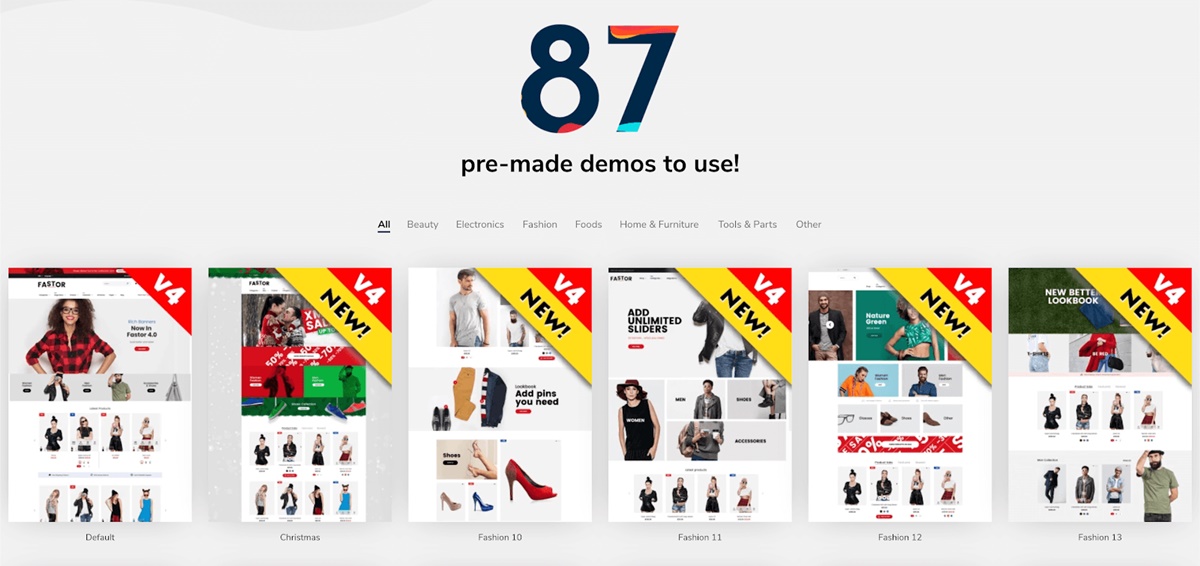 Other special features that Fastor provides are a countdown timer, age verification, cart reminder, Facebook chat, dynamic checkout, Revolution Slider, and 360-degree product view. You never run out of possibilities and options to make things happen with Fastor and get folks to crave your goods and items.
Here are two numbers with Fastor for your reference:
Number of sales: 8,054
Average Rating: 4.92 (based on 960 ratings)
19. Porto - best for fast responsive stores: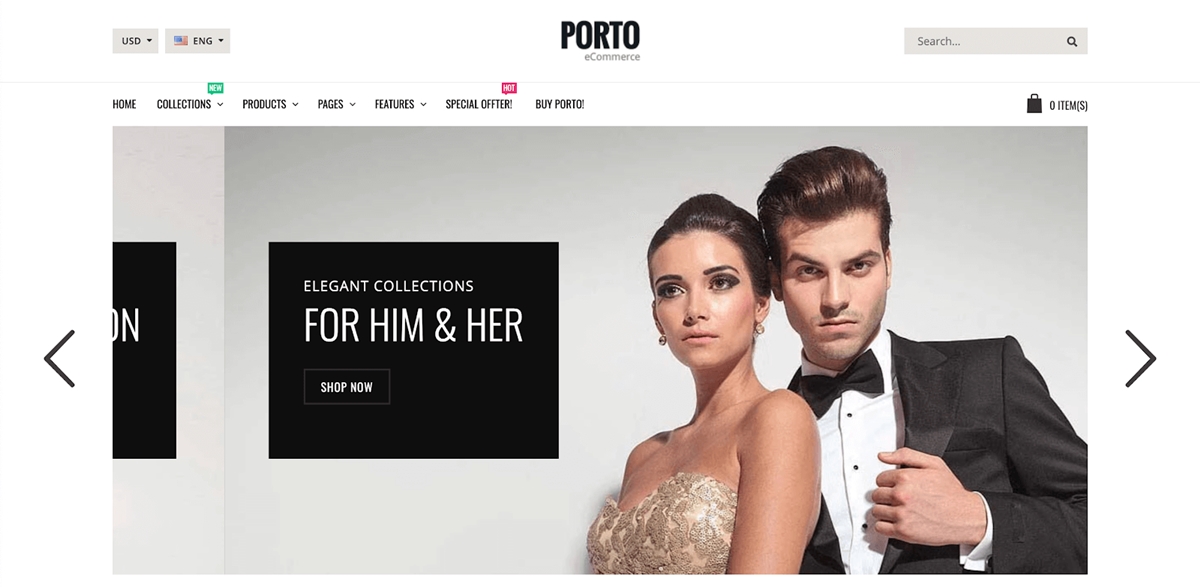 Porto is not just a shopify theme, it is a truly powerful package that has everything you need for your Shopify store. It provides you with all the required tools and features to create a super fast responsive website with amazing UI and UX experience.
20+ niche demos & layouts and styles enable you to create your own modern eye-catching Shopify store.
You can also gain full control over your entire website through your own Content Management System that allows you to change the navigation, site content, products, images, collections and so much more.
Here are two numbers with Fastor for your reference:
Number of sales: 4,302
Average Rating: 4.87 (based on 193 ratings)
20. Woodmart - best for minimal stores: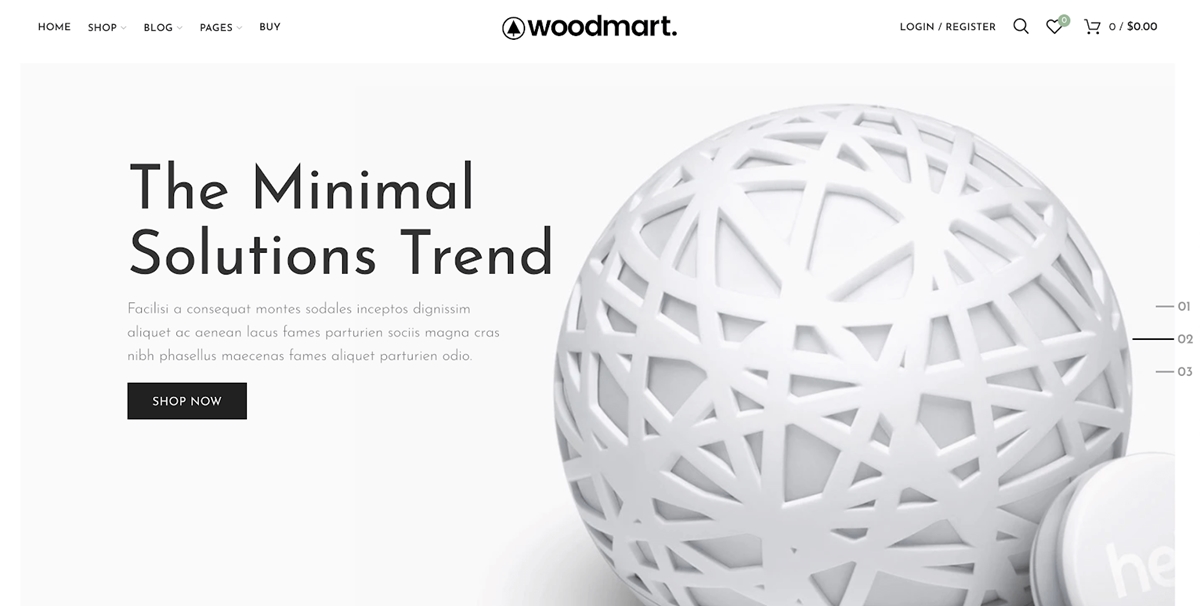 Woodmart has eleven pre-built themes to offer you. They can host many different types of products such as furniture, electronics, shoes or watches. You will enjoy a great number of useful and simple features to customize features, including custom blocks, category banners, product detail pages and a lot more.
Here are two numbers with Fastor for your reference:
Number of sales: 900
Average Rating: 4,98 (based on 53 ratings)
21. Manor - best for fresh and novel stores: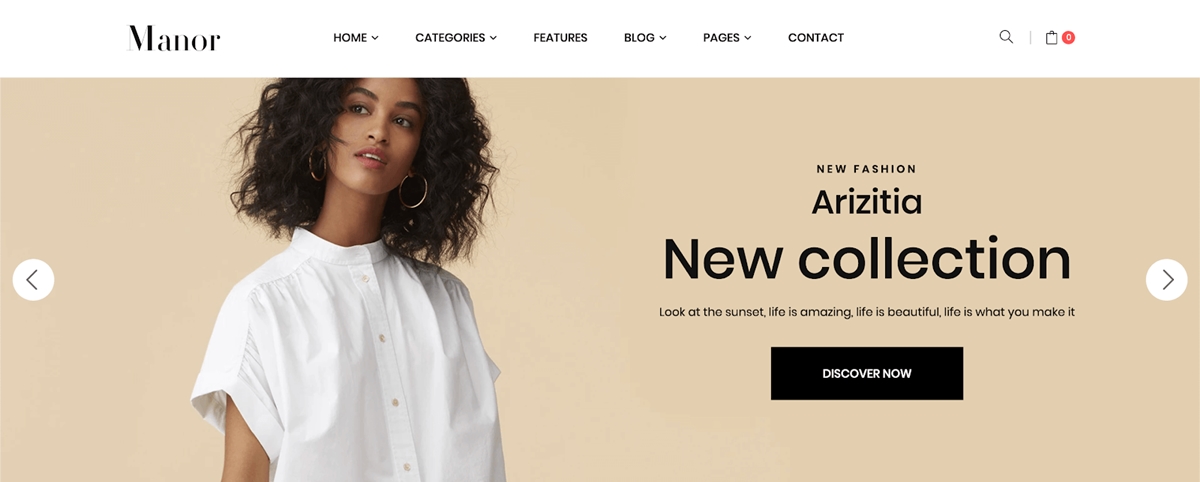 Manor provides you with all the material needed to start something fresh and novel. It has a feeling of elegance to it. In total, Manor has over thirty pre-built website demos for you to choose, from fashion and furniture to many more.
Manor comes with lots of useful features such as killer drag-and-drop homepage builder, product filter, AJAX search, mesmerizing lookbook, mega menu, and a whole lot more.
Here are two numbers with Manor for your reference:
Number of sales: 334
Average Rating: 3.64 (based on 11 ratings)
22. Basel - best for modern powerful stores:
Basel is a minimalist eye-catching AJAX responsive theme built to create a modern powerful Ecommerce store. With Basel's Drag & Drop page builder, a lot of theme options, premium sliders, you will be able to create a store that looks perfect on any screen resolution. The theme is suitable for many kinds of shops such as clothing, electronics, furniture, accessories, or flowers.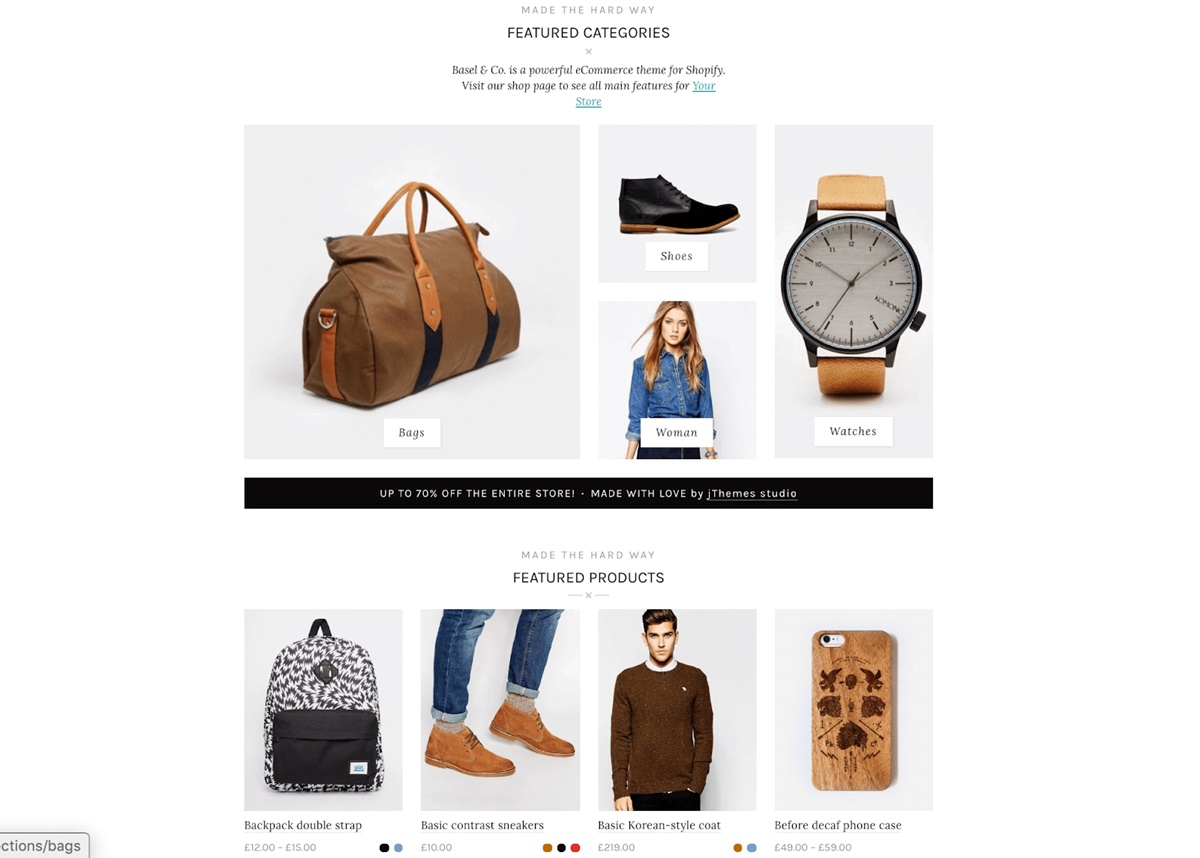 Here are two numbers with Basel for your reference:
Number of sales: 2,394
Average Rating: 4.65 (based on 161 ratings)
23. Gecko - best for minimalist stores:
Gecko is a responsive fashion theme. It has a modern design, minimal feel and is bundled with powerful features for building versatile online stores. Gecko provides you with more than 15 gorgeous pre-built fully-featured demos which are ready for your content and publishing with a few simple clicks.
This theme also comes with the popular drag & drop feature, which removes a layer of complexity and makes it easier and simple to add many additional features without having to touch a single line of code. You will also have any feature that you need to build up your online store with this theme.
Here are two numbers with Gecko for your reference:
Number of sales: 2,803
Average Rating: 4.97 (based on 211 ratings)
24. Foodly - best for food stores: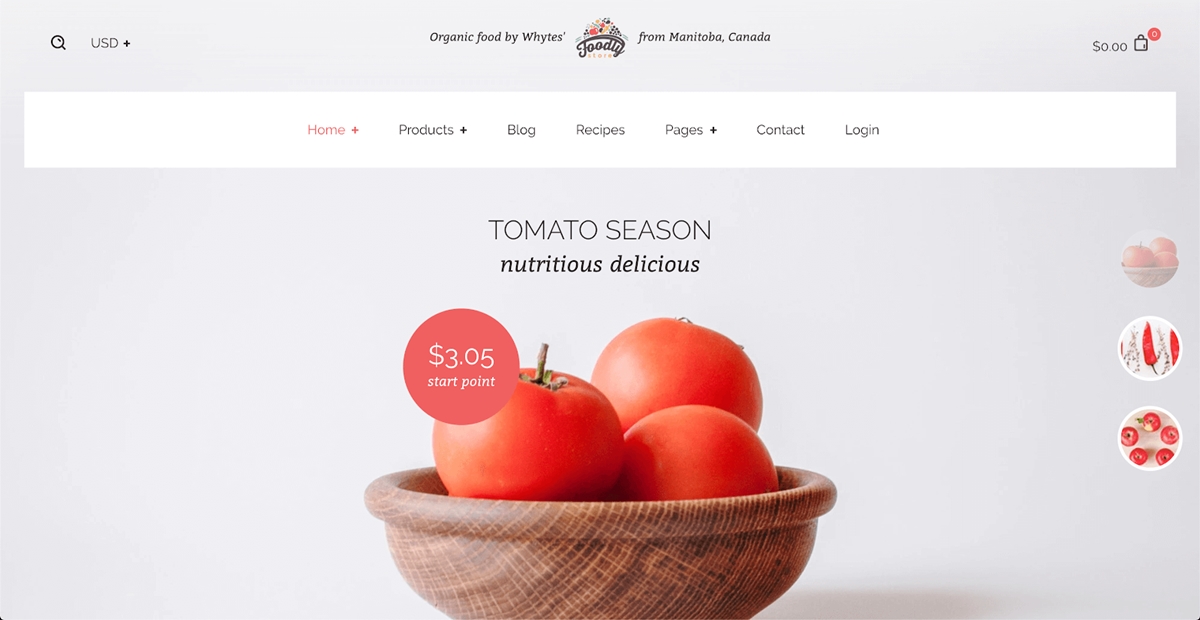 Voted as best Health & Beauty Shopify Theme by Envato, Foodly is created to attract customers who are looking for quality and clarity.
Clean and feature-packed, Foodly is a responsive Shopify theme that shouts "dinner's ready". As a food theme, Foodly provides a section for recipe articles and nutrition value in the product section page. Bon appétit, baby.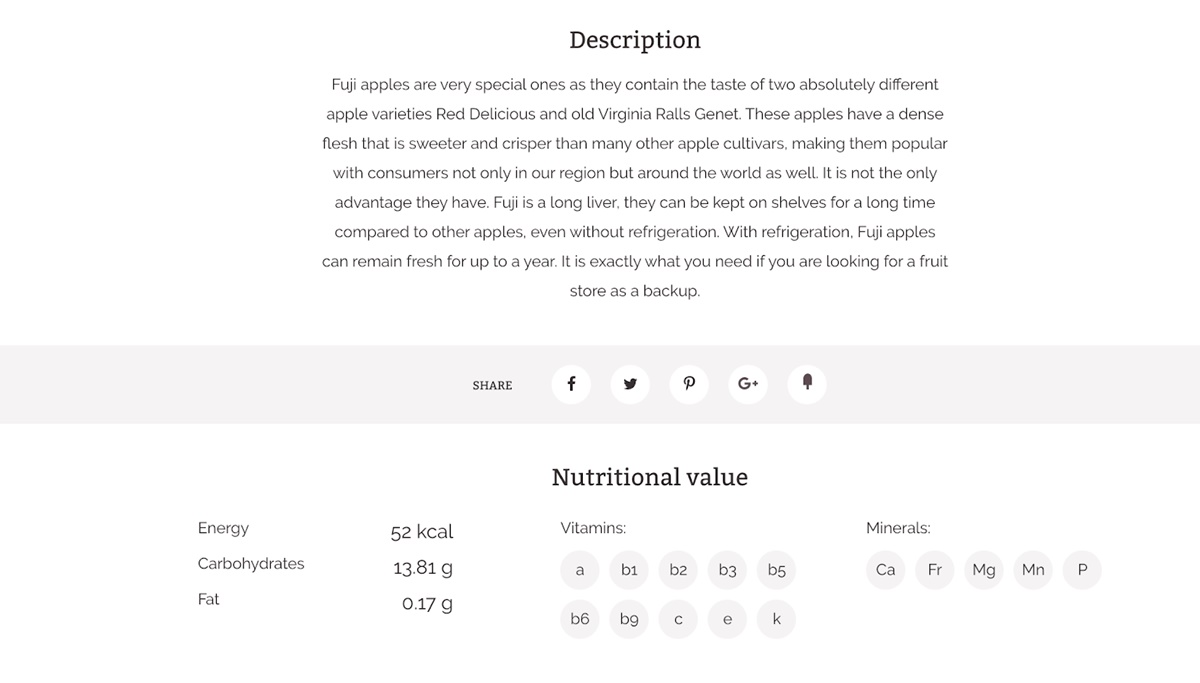 Here are two numbers with Gecko for your reference:
Number of sales: 758
Average Rating: 3.8 (based on 15 ratings)
25. Elessi - Best for fashion stores: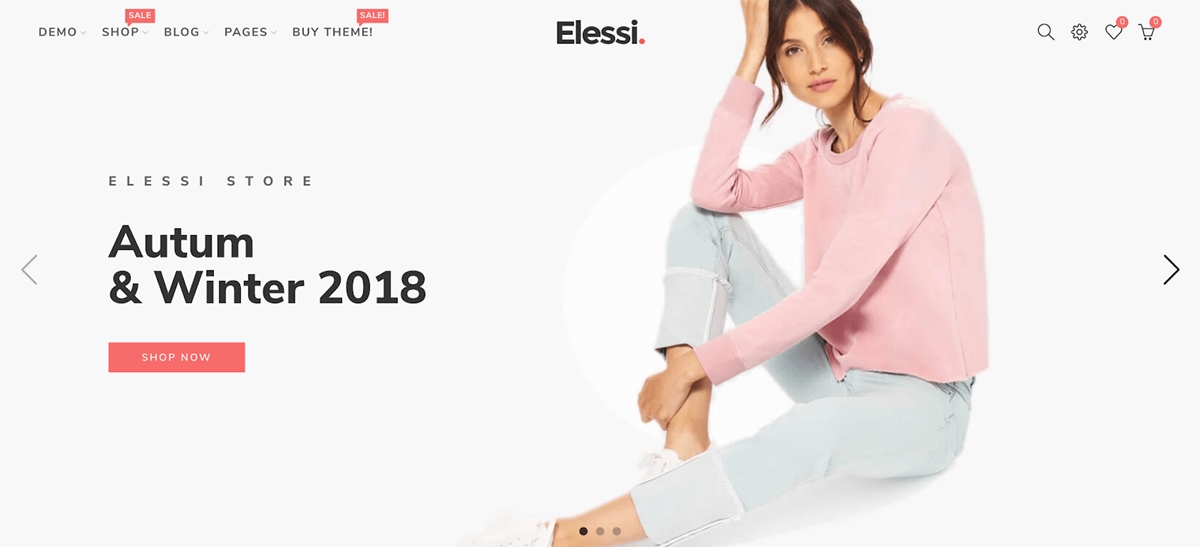 Elessi is a clean, modern, eye-catching Shopify Theme with every function that you will need for your Ecommerce Store. Elessi is most suitable for online fashion stores.
Elessi is built with great customer experience in mind. It provides a lot of features that will make your customers' buying experience awesome; among those features are unique product filtering, unique compare, Multiple ajax off-canvas Wishlist & Cart Sidebar, Product Quick View (Off-canvas or Popup), one-click install, and so much more.
Here are two numbers with Elessi for your reference:
Number of sales: 700
Average Rating: 5 (based on 57 ratings)
26. Outstock - recommended for furniture stores: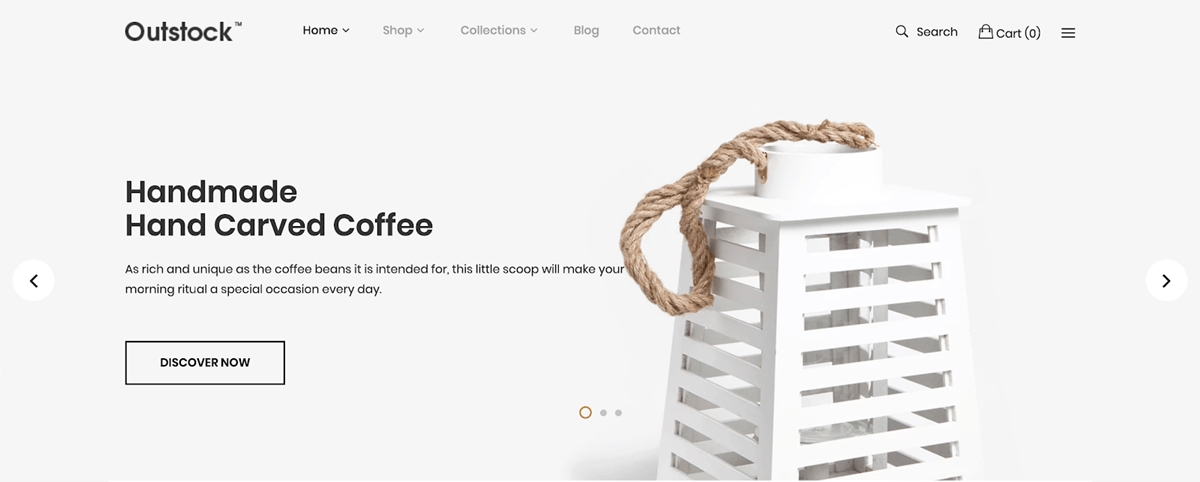 Outstock has been approved by both entrepreneurs and shoppers alike as one of the most popular eCommerce templates. This best Shopify theme will get you to stand out thanks to its impressive and attractive web design. It is also minimalistic and easy to navigate for both beginners and pros. Online shoppers will also have lots of pleasing experience navigating around this theme.
Outstock provides you with more than fifteen layouts and other great features such as mega menu, custom fonts, blog module and multi-currency support and colour swatches homepage and much more.

Here are two numbers with Outstock for your reference:
Number of sales: 505
Average Rating: 4.33 (based on 21 ratings)
27. Blackery - recommended for any store: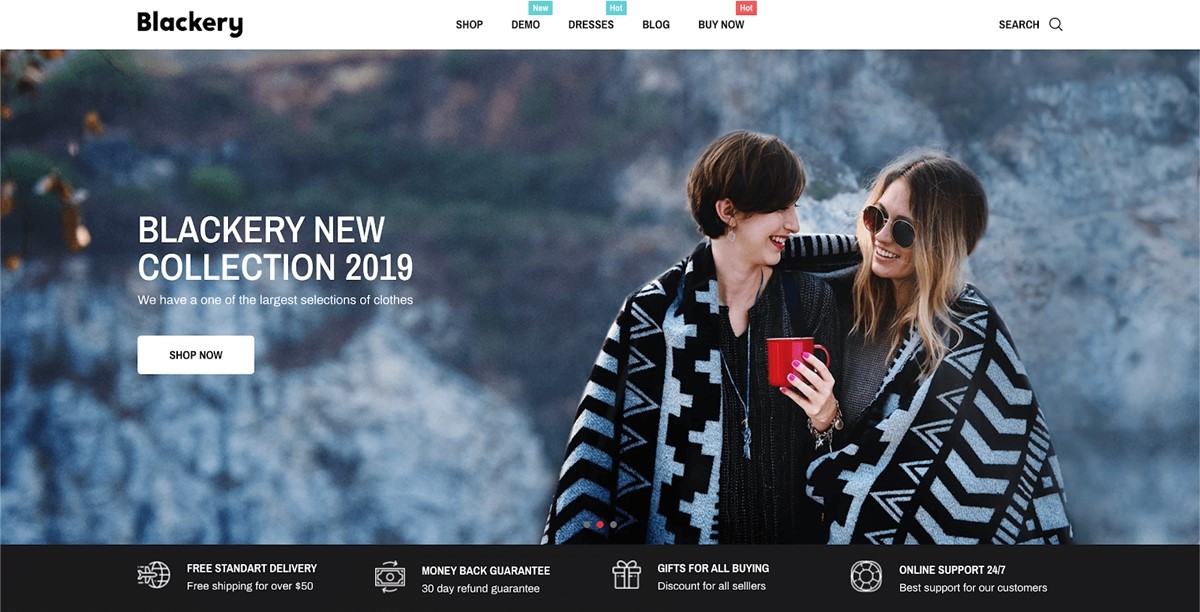 Blackery is a truly multi-purpose theme. It comes with 100 different pre-built homepages for a wide range of products such as fashion, cosmetics, decor, jewelry, and so on.

This theme is UI/UX optimized and made for fast and easy navigation. Adaptability is tested in the most common browsers on desktops, laptops and phones. You can customize colours, fonts, menus and banners of the theme, etc without having to touch any line of code.
Blackery also has lots of useful features that can give your customers an amazing buying experience on your website such as -
Infinite Scroll: Load products automatically when a user reaches the end of the page.
Live Purchase Notifications: Increase buyers' confidence and trust with live notifications of purchases made by other customers.
Live Search: Speed up users' search by displaying the most relevant results immediately.
Product Reviews: Simplify the catalog browsing and increase users' confidence by adding rating stars to the product miniatures
And so many more!
Here are two numbers with Blackery for your reference:
Number of sales: 120
Average Rating: 5 (based on 8 ratings)
28. Handy - best for handmade goods stores: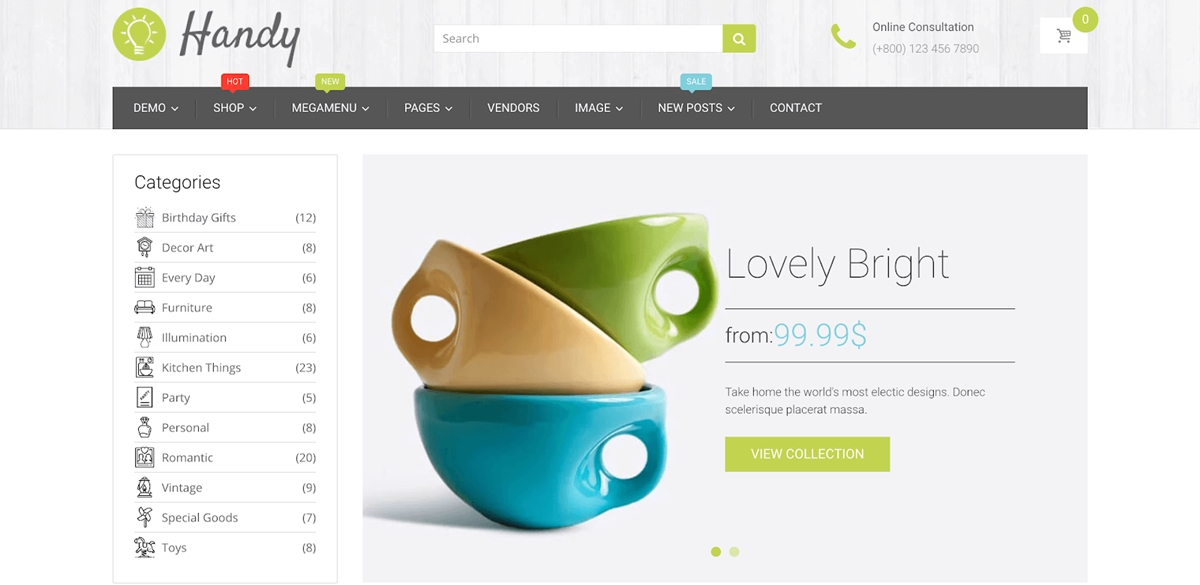 Handy – Handmade Shop Shopify Theme is a clean and professional Shopify theme. If you are looking to start a handmade online shop or looking to create a handmade goods marketplace, Handy is a great choice.
This theme comes with plenty of must-have features such as out of the box layout configurator that allows you to set custom layouts, mega menu, video slideshow and many more. You can also set up any colours you want through our shopify theme control panel.
Here are two numbers with Handy for your reference:
Number of sales: 1,437
Average Rating: 4.76 (based on 74 ratings)
29. Kala - best for home goods store: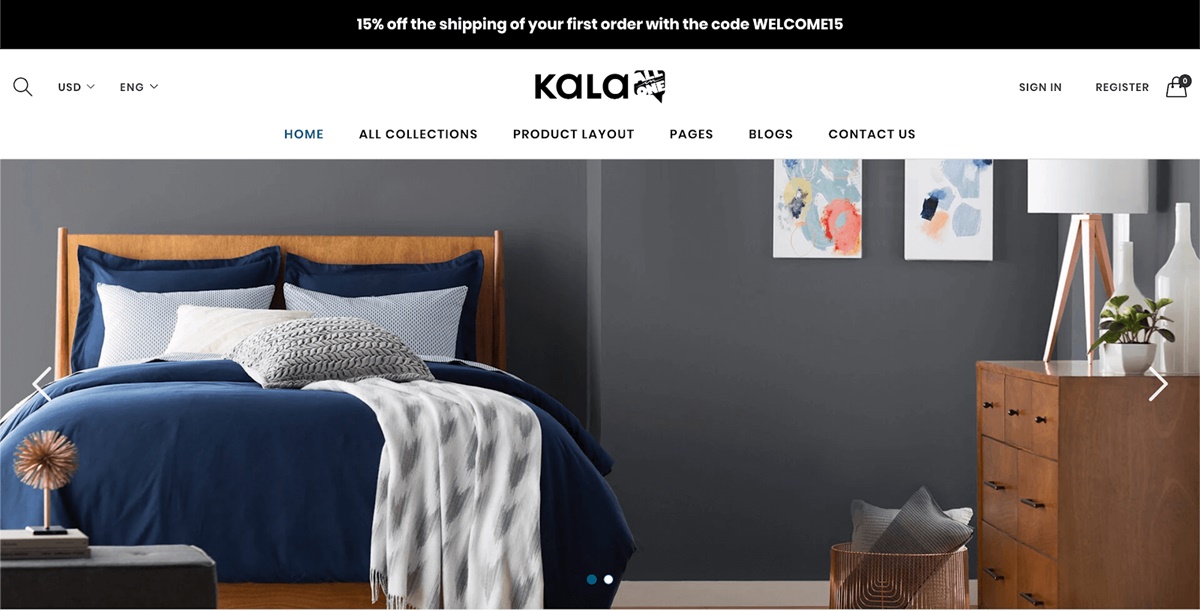 Kala provides you with many different layouts and powerful theme settings. Kala is also a multi-purpose theme optimized for shopping on mobile devices.
Kala provides you with more than 30 preset homepage layouts for many different niche stores. You can launch a store with a few clicks, no matter what your niche is.

Kala also provides more than 60 unique pages for bestselling, new products, featured products, collections, deal products, products by category, creative banners (new sections added continuously). It has 9 different headers, 5 different footers, 5 creative product page layouts and many mega menu styles.
All this means you can easily mix them and build your own unique store. All of these amazing features are packed in one single package.
Here are two numbers with Kala for your reference:
Number of sales: 3,461
Average Rating: 4.83 (based on 151 ratings)
Final words
Opening an online business is a very exciting and rewarding adventure. There are many things that you will need to execute properly to get your store running smoothly. Choosing what suits best the aesthetics of your brand is a great start because, really, when we run into a website, the first thing that decides if we want to stay and navigate further is its web design.
I have gathered the most popular themes (both free and paid) on the market in this article and I hope that you won't have to spend time going anywhere else looking for a great theme.
Related Posts: